Choosing the Best 1-Bay NAS Drive from Synology & QNAP
Choosing the best NAS drive for your needs can often be a difficult or imposing job. Network Attached Storage has evolved a lot over the years to a point now where they are less like basic storage devices and more like fully functioning computers, with operating systems, applications and a complete graphical user interface. Two of the biggest brands in their field are Synology and QNAP NAS, who have been in the business of producing NAS solutions for a number of years and in the field of desktop 1 drive (hard drive or solid-state drive) NAS systems, that are pretty well established as a reliable, user-friendly and fully featured brand provider. With an impressive selection of NAS solutions currently available in their 2021/2022 range of devices, it can often be difficult to choose the best 1-Bay NAS for your needs. Never fear, below is a quick and easy guide to the best NAS for Plex Media Server, Backups, Media Streaming, Surveillance, Office work or all of them together! Before you go ahead, below are what BOTH brands and their 1-HDD NAS provide:
 

Synology DS118

Synology DS120j

QNAP TS-131K

QNAP TS-130

Price/Buy

HERE

– $199 / £179 / AU$299

HERE – $99 / £89 / AU$199

HERE – $220 / £190 / AU$320

HERE – $140 / £130 / AU$250

CPU Model

Realtek RTD1296

Marvell Armada 3700 88F3720

AnnapurnaLabs AL214

Realtek RTD1295

CPU Quantity

1

1

1

CPU Architecture

64-bit ARM

64-bit ARM

32bit ARM

64-bit ARM

CPU Frequency

4-core 1.4 GHz

2-core 800 MHz

4-core 1.7 GHz

4-core 1.4 GHz

Hardware Encryption Engine

Yes

Yes

Yes

Yes

System Memory

1 GB DDR4 non-ECC

512 MB DDR3L non-ECC

1GB DDR3

1 GB DDR4, not expandable

RJ-45 1GbE LAN Port

1

1

1

1

USB 2.0 Port

0

2

0

1 GB DDR4, not expandable

USB 3.2 Gen 1 Port*

2

0

2

1

Noise Level*

16.7 dB(A)

16.9 dB(A)

15.8 db(A)

15.2 db(A)

Power Consumption*
9.4 W (Access)
4.22 W (HDD Hibernation)
9.81 W (Access)
4.68 W (HDD Hibernation)
11.62 W (Access)
7.29 W (HDD Hibernation)
7.29 W (Access)
3.45 W (HDD Hibernation)
Warranty

2 Years

2 Years

2 Years

2 Years
Support of over 100 Applications that can be installed on the Synology DSM and QNAP QTS user interface
Access from over the network or anywhere in the world (with encryption) via Windows, Mac, Android and iOS systems
Many client applications for Mobile and Desktop Computer systems for tailored access
DLNA Media streaming support to Smart TVs, Consoles, Audio to Amazon Alexa, FireStick Streaming and more (some third-party apps might be needed, such as 'MyMedia')
Plex Media Server Support (in some cases)
Although lacking RAID, many 1-Bay NAS support Storage Snapshots, as well as numerous backup systems
AI-Powered Photo Recognition (extent of support is very dependant on the model/CPU)
Apple Time Machine Supported services
Supporting multiple users and multiple security credentials at once
Business-class Surveillance software (Surveillance Station) and 2 cameras licences with every NAS 1-Bay
Backup Software for USB, Cloud, NAS-to-NAS and general file servers with Hyper Backup/HBS 3
Cloud and Remote server Synchronization Services (to connect your existing cloud account as an available storage area
iTunes Media Server and support of most DLNA streaming hardware
So, there is ALOT that you can do with any of the desktop 1-Bay solutions in today's article that I want to discuss today, however, some of them are better at some tasks than others and with limitations ranging from the amount of memory they have, the proficiency of the CPU and design choices along the way, let's take a look at the currently available 2 Bay NAS you can buy from.
Best 1-Bay Synology/QNAP NAS – Performance
Most 1-bay NAS devices will provide a pretty low level of performance if compared with bigger and more established NAS drives. There are lots of reasons for this and one of the common is simply that a 1 HDD/SSD solution is classed as a cost-effective solution, all too often used as a network backup (due to its lack of a RAID system for failover), or as a home media server for use in Plex Media Server or over DLNA to home consoles, smart TVs, Amazon firesticks and more. Of the 1-Bay NAS that Synology and QNAP NAS have available, the DS118 from Synology is still the most powerful in terms of hardware+software (despite being released quote some time ago), whereas QNAP offers the TS-130 which has very similar hardware (though a fractionally less able CPU), but better port options on day 1 and later in the systems life via supported ethernet adapters. Whereas, at the budget end of the scale, the QNAP TS-131K easily outperforms the Synology DS120j, which twice the memory available and over double the power and cores in terms of CPU. The rest are either too low in power to make an impact (providing a poor user experience of what DSM and QTS have to offer) or are too close in price to the recommended 1 bay previously mentioned to make them a viable alternative at this price point.
1ST
2ND
3RD

Synology DS118 NAS

Realtek RTD1296 4-Core 1.4Ghz CPU

1GB DDR4 Memory

QNAP TS-130 NAS

Realtek RTD1295 4-Core 1.4Ghz CPU

1GB DDR4 Memory

QNAP TS-131K NAS

Annapurna Labs, AL214, 4-core, 1.7GHz

1GB DDR4 Memory

Great CPU and Slick GUI =

Best Performance!




Good Internal Hardware =

Good Value Speed Option



Great internal and External Hardware =

Good Performance!
Best 1-Bay Synology/QNAP NAS – Ports and Connections
Unsurprisingly, when a NAS is designed to hold just a single Hard Drive or Solid State Drive, the manufacturer will often not go overboard on the connectivity. This is because the media inside will already be at a severe bottleneck of jsut being a single drive that is being read/written to at any time. Bigger NAS units that feature RAID will be able to use multiple drives being accessed at once to channel great speeds, so manufacturers will add more connectivity. Sadly for the 1-Bay NAS, this is just not profitable or useful. So, you will see that ALL 1-Bay NAS will have a single RJ45 LAN port. However, after that, there are a few differences between NAS drive makers and how they approach connectivity on this micro-scale.  For a start, the more expensive 1-Bay NAS devices, like the Synology DS118 and TS-131K arrive with USB 3.0 Ports and even 1-touch copy buttons in the case of the QNAP NAS. Although the USB 3.0 on these more expensive devices may seem like a bit of a 'meh' factor compared with the USB 2.0 on the cheaper DS120j and TS-230, as these 1-Bays do not have RAID, they will only have 2 ways to backup. Either using a 3rd party clouds (discussing later in the software and features section) or only a connected USB Drive. If you choose the latter, you will DEFINITELY see a difference in backup times when using a USB 3.0 Drive in a USB 3.0 Port, compared with that of USB 2.0.
1ST
2ND
3RD

QNAP TS-131K NAS

3x USB 3.1, SD Card, 1 Touch Copy, 1Gbe, Lockable Tray

QNAP TS-130 NAS

1x USB 3.1, 1x USB 2.0, 1Gbe

Synology DS118 NAS

1Gbe & USB 3.1 – Good Software Connectivity

Good Selection of Connectivity =

Most Adaptive 1-Bay!

Good, petite and connectible =

Good all rounder!




More Focused on Software Connectivity =

Beginner Choice



Best 1-Bay Synology/QNAP NAS – Upgrades and Expansions
Sadly, even though this is a single Bay NAS system, very few of them can actually be expanded. This is normally because connecting a NAS expansion is more than just connecting a USB drive and in most cases, the user will want to expand the storage pool of the NAS to include the extra drives in an expansion into a RAID pool. The issue is that the CPU found in most 1-Bay NAS is just not strong enough to do this (or more likely low memory amounts). There is also the slight suspicion that some brands do this to ensure buyers go for a 2/4 Bay device instead, but that is never certain. Currently, none of the Synology 1-Bays can be expanded (DS119j, DS120j and DS118), but the QNAP TS-130 and TS-131K can have their storage increased by connecting the 2-Bay TR-002 and 4-Bay TR-004 NAS Expansions devices. This is because these devices are HARDWARE RAID enclosures and the handling of the RAID is done by the expansion, not the NAS. However, as you would expect, these cannot really be used the expand an existing storage pool/volume and merely bolt on additional storage areas for use inside the QNAP NAS system.
1ST
2ND
3RD

QNAP TS-131K NAS

3x USB forTR-002/TR-004 Expansion, Supports the QNAP 5Gbe to USB Adapter

QNAP TS-130 NAS

Can connect the TR-002 and TR-004 Expansion, but cannot spread the RAID pool/volume

Synology DS118 NAS

No Official Expandability but uses USB Storage as external drive Storage

Can be upgraded and expanded

in a number of ways =

Most Future Proof!

Lightly Expandability =

Good Affordable Pick

Functional and Can have Storage bolt ons =

Good Value



Best 1-Bay Synology/QNAP NAS – Noise and Power Use
Of course, one of the reasons people buy 1-Bay NAS drives is because they consume considerably less power than the majority of NAS devices (down to the single SATA bay and more value series internal hardware), as well as being a great deal quieter than most other NAS drives and having a considerably smaller hardware footprint on your environment. Pretty much all of 1 Bay NAS servers from QNAP and Synology have low power consumption in both access and in standby, as well as having alow noise levels. However, it will not surprise you to know that as you scale up through the prices, the power consumed and the noise generated also go up, as the hardware inside and out is going to be a little more rugged and a little more capable, so this results in a growth in heat, noise and power consumption – all of which are still incredibly low compared with bigger 2/4/6/8 Bay devices, but still do scale appropriately, with the DS119j and DS120j at the bottom end, and the DS118, TS-130 and TS-131K at the top.
1ST
2ND
3RD

QNAP TS-130 NAS

7.06 W (Live Access)
2.9 W (Hibernation)

15.7 dB(A) Noise Level

Synology DS120j NAS

9.81 W (Live Access)
4.68 W (Hibernation)

16.9 dB(A) Noise Level

Synology DS118 NAS

9.4 W (Live Access)
4.22 W (Hibernation)

16.7 dB(A) Noise Level

Lowest Power Used and Noise Generated=

Best Choice in this area!

Very Low Environmental Impact=

Good Performance

Good Power at a Low Impact, higher price =

Best Performance Choice



Best 1-Bay Synology/QNAP NAS – Features and Software
Because of the hardware being rather modest inside the single media bay NAS drives, you will expect them to arrive with a more streamlined version of the DSM and QTS software on board. That said, although the DS119j, DS120j, TS-230 and TS-112P all arrive with more scaled-down versions of the hardware, they can still support backups, 3rd party cloud sync, media tools like Photo Station, Music Station and File Station, as well as a few of the Surveillance tools in Surveillance Station and QVR Elite. However, in the more powerful(and expensive) DS118 and TS-131K, you find that over 70% of the software and functionality from Synology and QNAP is available in DSM and QTS respectively. That means that you can use more cameras, use the storage snapshots, have more active users and can even install PLEX Media Server – though without transcoding and it will consume the bulk of the hardware available whilst in operation.
The speed of the 1-Bay NAS selection from QNAP and Synology is a difficult one. For a start, they ALL have 1Gbe LAN ports, so none of them can exceed 100-110MB/s upload and download speeds. However, the amount of system resources that are consumed by the device whilst read and write actions take place makes ALOT of difference, with the DS118 and TS-131K maxing out that 1Gbe connection at even busy file use, whilst the lesser NAS devices will either only hit as high as 70MB/s or so, OR can only hit 100MB/s if they use practically ALL their resources, or have perfect file environments to test with and SSDs inside – which is rare/unlikely. Finally, you can see that the range of 1-Bay devices all supports different numbers of maximum users ad folders. This is because then differing hardware will support a different depth of file and index structure, so the more powerful the NAS, the more files and folders it can support. Likewise, the number of active users (so, users connected at once) and created users (so, users total) will be lower if you have a smaller amount of memory or a less powerful CPU for multi-tasking. The DS118 arrives with a Realtek 64bit ARM 4 Core Processor and 1GB of DDR4 memory, so it is pretty much the strongest NAS here in this area.
1ST
2ND
3RD

Synology DS118 NAS

Synology Drive, Moments, Mail, Calendar, Hyper Backup, Chat, Office, Plex Media Server and more

QNAP TS-131K NAS

Photo, Video and Music Station, QuMagie, Hybrid BackupSync 3, Plex Media Server, Streaming Apps, Hybrid Mount and Cloud Apps

QNAP TS-130 NAS

Photo, Video and Music Station, Hybrid BackupSync 3, Streaming Apps and Cloud Apps

Great Apps and Fluid GUI =

Best Option for Mac/New NAS Users!




Good Selection of Apps, Great GUI=

Best for Android/Windows Users

Good Budget choice of Apps =

Affordable NAS App Entry Point
Best 1-Bay Synology/QNAP NAS – Plex and Media Streaming
In terms of multimedia playback, any of these 1-Bay NAS drives from Synology or QNAP will support you as a DLNA media server device to share locally to your Smart TV, Amazon Firestick, Media Box, Home console and network sound system. However, after the initial confirmation, I am afraid things get a little murky. For a start, even without transcoding or Plex Media Server, all of these devices are designed with smaller streaming groups in mind, with the DS120j and DS119j supporting only 1 or 2 simultaneous streams with it's low hardware. In fact, all of these one bays should not be considered if you are going to access media from more than about 3 devices at once, and especially if one or more of them are accessing the data over the internet. In terms of NATIVE transcoding (so when you are accessing media on the Synology/QNAP NAS using a client app for the viewing device from Synology/QNAP, only the DS118 and TS-230 will provide transcoding.
However, in terms of Plex Media Server, only the DS118, TS-230 and TS-131K will actually let you install Plex comfortably and run – even then WITHOUT transcoding and using a large % of the system memory and CPU whilst in operation. In short, none of the Synology or QNAP 1-Bay range should be considered for a stable Plex Media server, but if you are looking at native transcoding and network/internet streaming to several devices, then you should fix your sights on the QNAP TS-230, TS-131K and Synology DS118 only.
1ST
2ND
3RD

Synology DS118 NAS

1080p Transcoding Natively

4K Transcoding Natively

Plex Media Server NO TRANSCODING

QNAP TS-131K NAS

1080p Playback Natively

4K Playback Natively

Plex Media Server NO TRANSCODING

QNAP TS-130 NAS

1080p Playback Natively

Plex Media Server NO TRANSCODING

1080P and 4K Playback =

Best 1-Bay for Basic Plex and Native Transcoding!




Basic Plex Playback and DLNA Streaming =

Best for Budget NAS Streaming

Low end Multimedia Use =

Value choice for Multimedia Streaming
Best 1-Bay Synology/QNAP NAS – Surveillance, NVR and CCTV
I am pleased to confirm that all of the 1-Bay NAS drives from Synology and QNAP arrive with support of their Surveillance Station platforms within DSM and QTS Respectively. However, the extent to which you can use this surveillance application will differ wildly. None of them can really be considered ideal solutions to show of the surveillance software that each brand provides with their operating systems, with the QNAP solution only supporting Surveillance Station and not QVR Pro, due to hardware limitations. All of these solutions arrive with 2 camera licences and often users will include considerations of CCTV and NVR use of a NAS to maximize the investment they have made in a NAS (alongside backups, media streaming, etc). You can generally consider a 1-Bay NAS to be used for upto 5 cameras comfortably. Although the Synology DS118 and QNAP TS-230 both state you can have 10+ cameras, you would need to be using pretty low resolution/FPS settings in order for the NAS to cope – ESPECIALLY if you plan on using the NAS Drive for other things whilst it is still working. This is both because of the modest CPUs in use, and MAINLY because of the maximum 1GB of memory available (with as little as 512MB in the DS120j and 256MB in the DS119j).
In short, if you are going to use the Synology or QNAP 1-Bay NAS for ONLY Surveillance/NVR use, then you can get away with the budget class DS120j and TS-230, but if you want a smoother surveillance experience, or plan on using this 1-Bay NAS for Surveillance AND other tasks, then you should look a little higher at the Synology DS118 and QNAP TS-230 NAS.
1ST
2ND
3RD

Synology DS118 NAS

Surveillance Station

Upto 15 Cameras

2 Licenses

QNAP TS-130 NAS

Surveillance Station/QVR Elite

Upto 10 Cameras

2 Licenses

Synology DS120j NAS

Surveillance Station

Upto 5 Cameras

2 Licenses

Good all round low-end CCTV Support =

Best 1-Bay for Surveillance Overall!




Suitable for a Small Office =

Discreet NVR Option for an Office

Small and Very Low Impact=

Best choice for a shop, home environment
📧 LET ME KNOW ABOUT NEW POSTS 🔔
Join 1,411 other subscribers
Get an alert every time something gets added to this specific article!
This description contains links to Amazon. These links will take you to some of the products mentioned in today's content. As an Amazon Associate, I earn from qualifying purchases. Visit the NASCompares Deal Finder to find the best place to buy this device in your region, based on Service, Support and Reputation - Just Search for your NAS Drive in the Box Below
Need Advice on Data Storage from an Expert?
We want to keep the free advice on NASCompares FREE for as long as we can. Since this service started back in Jan '18, We have helped hundreds of users every month solve their storage woes, but we can only continue to do this with your support. So please do choose to buy at Amazon US and Amazon UK on the articles when buying to provide advert revenue support or to donate/support the site below.

Finally, for free advice about your setup, j
ust leave a message in the comments below here at NASCompares.com and we will get back to you.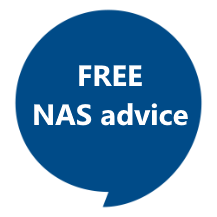 Need Help?
Where possible (and where appropriate) please provide as much information about your requirements, as then I can arrange the best answer and solution to your needs. Do not worry about your e-mail address being required, it will NOT be used in a mailing list and will NOT be used in any way other than to respond to your enquiry.
Support What We Do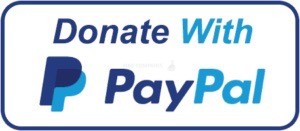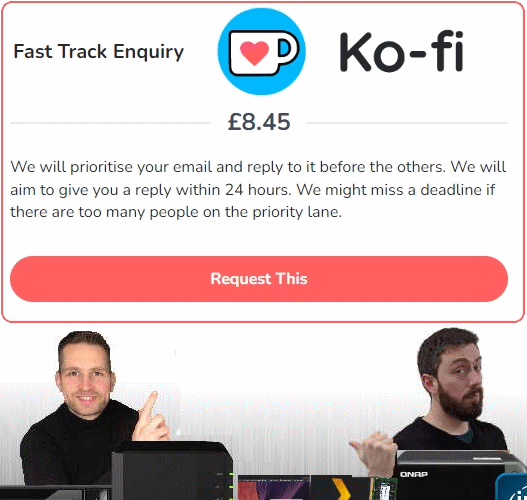 Terms and Conditions
Alternatively, why not ask me on the
ASK NASCompares forum
, by clicking the button below. This is a community hub that serves as a place that I can answer your question, chew the fat, share new release information and even get corrections posted. I will always get around to answering ALL queries, but as a one-man operation, I cannot promise speed! So by sharing your query in the
ASK NASCompares
section below, you can get a better range of solutions and suggestions, alongside my own.
This description contains links to Amazon. These links will take you to some of the products mentioned in today's video. As an Amazon Associate, I earn from qualifying purchases