The QNAP TS-464T4 – World's First Thunderbolt 4 NAS Drive
If you are a thunderbolt user and have been looking at network-attached storage (NAS) in the last few years, then it would have been impossible to avoid QNAP. They have been one of the very few brands that have been able to merge the use of your own private server with the utility, speed and convenience of Thunderbolt. Well into its 4th (or maybe even 5th technically) generation of Thunderbolt NAS systems, they have now released at the CES 2022 event their new Thunderbolt 4 equipped 4-Bay NAS solution, the QNAP TS-464T4. Arriving in a similar form as the more affordable thunderbolt 3 NAS system from 2018, the TS-453BT3, this new system is utilizing a lot of the new build specifications of the slowly appearing TS-x64 series, but then ramps things up significantly with the inclusion of 3 types of connectivity (all higher than gigabit), as well as two media bay types, 10Gb USB and a sturdy and cost-effective Intel Celeron processor. The QNAP TS-464T4 certainly has a lot to live up to (following the high acclaim that the TS-453BT3 has achieved) but if they can get the price right on this NAS, then we could well be looking at one of the best entry points for users who want to jump on board the thunderbolt NAS scene that we have seen yet. Let's discuss everything we know about this nifty little device.
If you are still unsure about Thunderbolt NAS or want to understand the difference between thunderbolt NAS and Thunderbolt DAS, watch the video below:
The QNAP TS-464T4 NAS – Hardware Specifications
As mentioned earlier, the hardware specifications of the QNAP TS-464T4 is not really going to be the beastly architecture of the TVS-472XT or TVS-1288X, as this NAS is designed to be used by smaller creative business users. The system features four hard drive media bays (SATA) that support RAID 0,1,5,6,10, as well as two additional m.2 NVMe SSD media bays that can be used for caching, direct storage or tiered storage in conjunction with the larger HDD bays. The system also arrives with two Thunderbolt 4 ports (USB-C) that will no doubt be backwards compatible with Thunderbolt 3, this means that two users will be able to connect with the TS-464T4 directly over thunderbolt to access it's storage, as well as the NAS remaining accessible by countless users via the network/internet. This is thanks to the system ALSO features 10GbE and 2.5GbE network ports. These appear to be native (i.e. not via a PCIe card as found on the TS-453BT3), so this means the TS-464T4 will almost certainly be as compact in it's 4-Bay chassis as the TS-453BT3, TS-464 and TS-453D. Finally, the system also includes an HDMI 2.0 output for a 4K 60FPS monitor, as well as multiple USB ports that are no doubt going to include USB 3.2 Gen 2 (10Gb/s) as found in the rest of the TS-x64 series so far. This is all built on an architecture of the Intel Celeron currently found in the TS-x64 series, the Intel N5105 or N5095A, which is an embedded graphics enabled, x86, 64bit, quad-core chip. Given the memory/cache hungry nature of thunderbolt, the TS-464T4 will likely ship with at least 8GB of memory by default. So, in summary:
Featuring the Intel Celeron N5105/N5095 Quad Core 2.0-2.9Ghz CPU
Support of SODIMM non-ECC DDR4 Memory, 8-16-32GB* over two slots
Four SATA 3.5″ Media Bays supporting up to 20TB Hard Drives
Two M.2 2280 NVMe SSD Bays (PCIe Gen 3 x1 or PCIe Gen 3 x2*)
Two Thunderbolt 4 USB-C Ports
On-board 10GbE network Port
On-board 2.5GbE network Port
Multiple USB Ports that will include USB 3.2 Gen 2 (10Gb/s)
HDMI 2.0 4K 60FPS Output for a visual display
Almost certainly using the TS-464 or TS-453D Chassis
Now as good as all that sounds, let's take a moment to think about how hard it would be to cram this much hardware into the architecture of that Intel N5105/N5095 Celeron CPU with its available PCI lanes and chipset. Almost certainly those NVMe M.2 slots are going to be a bit clipped, perhaps PCIe Gen 3×1 or 3×2. This is not the end of the world of course, but it likely means that they will not be able to exceed 1000-1500MB/s in real-world use. Additionally, those Four HDD bays even in a RAID 0 are likely to only hit around the 1000MB/s of throughput externally. Swapping those out with some impressively specced SSDs will push this higher, but it is worth keeping in mind that this is an affordable/entry point for users into the thunderbolt NAS world first and foremost. The TS-464T4 is not going to challenge the much more enterprise thunderbolt solution's in QNAP's portfolio, but this is going to be a remarkably convenient NAS, with a significant number of ways to connect with it simultaneously that will suit each tier of your workflow and creative team.
The QNAP TS-464T4 NAS vs the TS-453BT3
The TS-464T4 almost certainly serves as a follow up to the now almost 4 years old TS-453BT3 (since initial reveal at CES 2018). Although on the face of it, these systems appear very similar, there are quite a few jumps in architecture between them, with hopes that the price tag of the sub £999 price will be maintained. Let's take a look at how each system compares:
Model

TS-464T4 (Revealed Jan 2022)

TS-453BT3 (Revealed Jan 2018)

CPU

Intel® Celeron N5105/N5095 4-core/4-thread processor, burst up to 2.9 GHz

Intel® Celeron® J3455 4-core/4-thread processor, burst up to 2.3 GHz

CPU Architecture

64-bit x86

64-bit x86

Graphic Processors

Intel® UHD Graphics

Intel® HD Graphics 500

Floating Point Unit

Yes

Yes

Encryption Engine

 (AES-NI)

 (AES-NI)

Hardware-accelerated Transcoding

Yes

Yes

System Memory

8GB SO-DIMM DDR4 (1 x 8GB) *TBC

8 GB SO-DIMM DDR3L (2 x 4 GB)

Maximum Memory

16GB/32 (2 x 8/16GB) *TBC

8 GB (2 x 4 GB)

Memory Slot

2 x SO-DIMM

2 SO-DIMM DDR3LFor dual DIMM configuration, pairs of identical DDR3L modules must be used.

Flash Memory

4GB (Dual boot OS protection)

4GB (Dual boot OS protection)

Drive Bay

4 x 3.5-inch SATA 6Gb/s, 3Gb/s

4 x 3.5-inch SATA 6Gb/s, 3Gb/s

Drive Compatibility

3.5-inch bays:
3.5-inch SATA hard disk drives
2.5-inch SATA hard disk drives
2.5-inch SATA solid state drives
3.5-inch SATA hard drive
2.5-inch SATA hard drive
2.5-inch SATA solid state drive

M.2 Slot

2x PCIe Gen 3 x1 / 3×2 *TBC

2 x M.2 2280 SATA

SSD Cache Acceleration Support

Yes

Yes

1 Gigabit Ethernet Port

No

2

2.5 Gigabit Ethernet Port (2.5G/1G/100M)

1 (also support 10M)

0

10 Gigabit Ethernet Port

1 x 10GBASE-T (10G/5G/2.5G/1G/100M)

1 10GBASE-T (10G/5G/2.5G/1G/100M)QM2 PCIe card pre-loaded

Thunderbolt Port

2 (Thunderbolt 4)

2 (Thunderbolt 3)

PCIe Slot

NO

1 PCIe Gen 2 (x2), pre-loaded with a QM2 expansion card (QM2-2S10G1TB), including a 10GbE 10GBASE-T port and two M.2 SATA solid-state drive slots.

HDMI Output

HDMI 2.0 (up to 4096 x 2160 @ 60Hz)

HDMI 1.4b (up to 3840 x 2160 @ 30Hz)
*TBC = Almost certain, but I want to be absolutely sure and am checking as we speak
So, immediately, we can see that in terms of 'brief glance' architecture, they have similar building blocks. However, the CPU is several jumps up in refreshes by Intel, as well as the quality of each individual port on the system being improved upon throughout the device. Overall, the TS-464T4 is a great refresh and improvement over the TS-453BT3 and an absolute no brainer if you are looking at entering the world of thunderbolt NAS, but are on a tighter budget.
The QNAP TS-464T4 NAS – Software Specifications
The QNAP TS-464T4 will be arriving with QTS, the brand's software and services platform that is included with every QNAP NAS system. Given the hardware that the TS-464T4 arrives with, it will almost certainly not feature the ZFS platform QuTS. QTS is currently in version 5 and I have made a full review of their latest software release in the video below, but below is a breakdown of the key applications that it includes (which can be accessed/used via the network/internet via your web browser, as well as via client apps for desktops and mobile).
QNAP Software and System Management Highlights
File Station – File Browsing and Management Tool
QSirch -Intelligent and Fast System-wide search tool
QFiling – Smart and customizable long term storage and archive tool
SSD Caching Monitor and Advisor – Allowing you to scale your SSD cache as needed, or get recommendations on how much you need
QTier – The QNAP intelligent, multi-layer tiering system that works to optimize your SSD vs HDD use, moving files to the appropriate storage media (not currently supported on QuTS Hero, just QTS)
Microsoft Active Directory– Support and cross-platform control of Active Directory processes
Access-Anywhere with myQNAPcloud – Safe and secure remote access over the internet to your storage systems, apps or just file storage
Qsync for multiple hardware environment backups and Sync – Client applications that can be installed on multiple 3rdparty devices and create a completely customizable and scaled back up network between your devices
Hybrid Backup Sync 3 – Allows you to Backup and Sync with Amazon Glacier, Amazon S3, Azure Storage, Google Cloud Storage, HKT Object Storage, OpenStack Swift, WebDAV, Alibaba Cloud, Amazon Drive, Amazon S3, BackBlaze B2, Box, Dropbox, OneDrive, Google Drive, HiDrive, hubiC, OneDrive, OneDrive For Business, ShareFile and Yandex Disk. As well as backup to another NAS over real-time remote replication (RTRR) and USB connected media. All scheduled and all accessible via a single app user interface.
vJBOD and Hybrid Mount – Gives you the ability to mount cloud storage as a visible drive within the NAS (and the apps access it as if it was local) or mount a % of space from your NAS onto another as a virtual chunk of space to use
Multimedia Console – one portal access point to manage media access, searching, indexing and transcoding on your NAS device.
Photo, Video and Music Station – Multiple file type tailored applications to access data in the best possible way that is suited to their output – along with smart searching, playlists and sharing
Virtualization Station – Used to create virtual computers that can be accessed anywhere over the network/internet with the correct credentials. Supporting Windows, Linux, Android and more. You can import an existing VM image to the NAS, or you can even download Linux and Windows VMs directly to the NAS for trials for free
Container Station – much like the VM app, Container station lets you mount and access smaller virtual tools and GUIs, then access them over the network or internet.
Linux Station – Handy application to deploy multiple Linux based Ubuntu VMs from the NAS, all easily and within a few clicks
QVR Pro and Surveillance Station – Surveillance applications that allow you to connect multiple IP cameras and IP speaks to your network and manage them with the applications. Arriving with 4 camera licenses for Surveillance Station and 8 licenses for QVR Pro (the better one IMO), QNAP is constantly updating this enterprise-level surveillance application – adding newer security hardware and software tools for 2020 (see QVR Face and QVR Door)
QuMagie – Facial and Thing recognition application to help you retrieve, tag and catalogue photos by its use of AI to actually 'view' all your years of photos and let you search by the contents of them, not the file names.
Download Station – A download management tool that can handle HTTP, BT, FTP and NZB files in bulk to be downloaded to your NAS drive and keep safe. As well as keeping an eye on your RSS feeds and keeping your podcast downloads automatically updated with every episode
Malware Removers and Security Councillor – Along with Anti Virus software trials on the app centre, QNAP also provide numerous anti-intrusion tools and even a whole app interface to monitor in/outgoing transmissions with your NAS. It can make recommendations to beef up your security and keep you safe
Additionally, you can always access the TS-464T4 via your own native Operating System file management via iSCSI, mapped drives, DAS setup (know as thunderbolt over IP, or IP over thunderbolt) and you can even use the TS-464T4 as a thunderbolt network gateway to allow your TB3/TB4 equipped Mac/PC to connect with an existing 10GbE network. Here is my full review of QTS 5.0 for QNA NAS:
| | |
| --- | --- |
| FULL Written QNAP QTS 5 Review | FULL Video Review of QNAP QTS 5 |
| | |
The QNAP TS-464T4 NAS – Price & Release Date
QNAP has been a little quieter on the eventual release price and planned launch date for the TS-464T4 NAS, however, we can make some educated guess! First and foremost, the pricetag will need to sit well with the hardware on offer and the rest of the thunderbolt portfolio. So, given the £900-1000 price tag of the TS-453BT3, we can comfortably assume that this will be a target figure for the TS-464T4. Regarding the release date, QNAP has been gradually releasing the TS-x64 series in the closing stages of 2021 (with the TS-364 and TBS-464 being released in Nov and Dec). With the reveal of the TS-464T4 and HS-264 at the CES 2022 event lining up neatly in Jan '22, I think we are likely to see a release of the TS-464T4 in the first quarter of 2022. Subscribe below to learn more and keep updated on this and other new NAS releases in 2022. Thanks for reading!
📧 LET ME KNOW ABOUT NEW POSTS 🔔
Join 1,570 other subscribers
Get an alert every time something gets added to this specific article!
This description contains links to Amazon. These links will take you to some of the products mentioned in today's content. As an Amazon Associate, I earn from qualifying purchases. Visit the NASCompares Deal Finder to find the best place to buy this device in your region, based on Service, Support and Reputation - Just Search for your NAS Drive in the Box Below
Need Advice on Data Storage from an Expert?
We want to keep the free advice on NASCompares FREE for as long as we can. Since this service started back in Jan '18, We have helped hundreds of users every month solve their storage woes, but we can only continue to do this with your support. So please do choose to buy at Amazon US and Amazon UK on the articles when buying to provide advert revenue support or to donate/support the site below.

Finally, for free advice about your setup, j
ust leave a message in the comments below here at NASCompares.com and we will get back to you.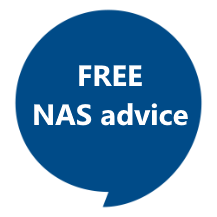 Need Help?
Where possible (and where appropriate) please provide as much information about your requirements, as then I can arrange the best answer and solution to your needs. Do not worry about your e-mail address being required, it will NOT be used in a mailing list and will NOT be used in any way other than to respond to your enquiry.
Support What We Do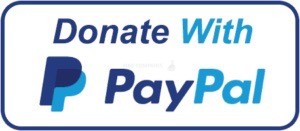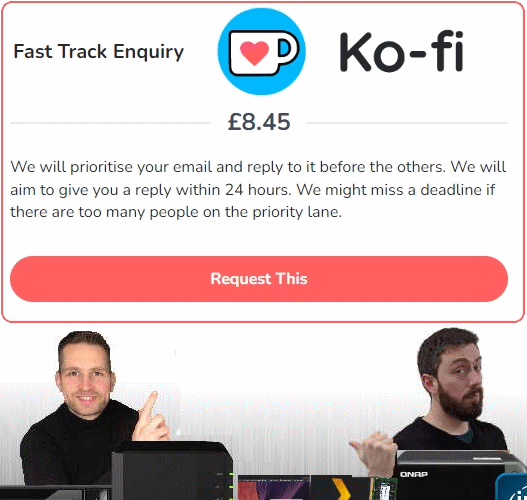 Terms and Conditions
Alternatively, why not ask me on the
ASK NASCompares forum
, by clicking the button below. This is a community hub that serves as a place that I can answer your question, chew the fat, share new release information and even get corrections posted. I will always get around to answering ALL queries, but as a one-man operation, I cannot promise speed! So by sharing your query in the
ASK NASCompares
section below, you can get a better range of solutions and suggestions, alongside my own.