New QNAP Attack Emerges in the last 24hrs, the Deadbolt Ransomware
UPDATED 28/01/22 – QNAP has instigated a forced-push firmware update to NAS devices to upgrade their systems to version 5.0.0.1891 (the 23/12/21 update), which will override systems that have their update settings set to 'Do not automatically update'. This will almost certainly change a number of default settings that in older QTS versions are connected with the means of the deadbolt firmware being instigated on individual NAS systems. Following this, several users have reported that existing iSCSI connections ceased, due to a default setting changing in the update. As per the highlights on the bleepingcomputer update article, this has been resolved by users by seeking out the following setting:
"In "Storage & Snapshots > ISCSI & Fiber Channel" right-click on your Alias (IQN) select "Modify > Network Portal" and select the adapter you utilize for ISCSI."
Nevertheless, a forced update is quite a big move by the brand in response to this ransomware attack and one that under other circumstances would be something that ideally would have been presented with a "we will be making this forced update on X date, be aware" etc. In the QNAP reddit, a 1st party support team member responded to queries regarding the forced QNAP QTS update with the following;
"We are trying to increase protection against deadbolt. If recommended update is enabled under auto-update, then as soon as we have a security patch, it can be applied right away.

Back in the time of Qlocker, many people got infected after we had patched the vulnerability. In fact, that whole outbreak was after the patch was released. But many people don't apply a security patch on the same day or even the same week it is released. And that makes it much harder to stop a ransomware campaign. We will work on patches/security enhancements against deadbolt and we hope they get applied right away.

I know there are arguments both ways as to whether or not we should do this. It is a hard decision to make. But it is because of deadbolt and our desire to stop this attack as soon as possible that we did this."
Additionally, (again, thanks to BeepingComuter for raising this) there are reports that the number of affected devices may have raised significantly since originally projected and several security researchers and internet device monitoring sites raise this number to between 1,160-3,687 as of Jan 28 2022. See tweet below:
🔐 Curated Intel member, @1ZRR4H, observed QNAP ransomware events being reported via IoT search engines, including Shodan and Censys.

🔗 Shodan (1160 events): https://t.co/qpaCTuICAf

🔗 Censys (3687 events): https://t.co/uZKLQprSDE

Tip: use country tags to search by country. pic.twitter.com/2IXpCNpBvV

— Curated Intelligence (@CuratedIntel) January 27, 2022
I will continue to update this article as new information emerges. Please find the original article detailing the Deadbolt ransomware attack on QNA NAS devices below.
Yesterday (25/01) it has been reported on official QNAP forums that several users have been attacked by a new ransomware (actioned with the name Deadbolt) that, if successful in its intrusion, encrypts the content s of your NAS and demands 0.03 bitcoin (about $1000-1100) to provide the decryption key and allow retrieval of your data. QNAP has responded on multiple channels, urging their user base to immediately disable Port Forwarding on their router/modems and the UPnP function of the QNAP NAS within the remote access services. Additionally, they (as you would expect) strongly advise users to update their QTS software to the latest available version to block incoming DeadBolt ransomware attacks. QNAP has since issued this statement, published 26/01/22:
QNAP Systems, Inc. recently discovered that a ransomware called DeadBolt is attempting to attack NAS exposed to the Internet. The ransomware will hijack the NAS login screen and extort bitcoins from the victim. QNAP strongly urges all NAS users to immediately follow the methods below to check whether your NAS is exposed to the Internet, confirm whether the security settings of the router and NAS are complete, and update QTS to the latest version as soon as possible. More information regarding checking the level of access your QNAP NAS has to the internet, as well as how to change key settings to improve security can be found HERE.
Following the news on this as it has happened over 24hrs, the popular network security site Bleeping Computer reported that DeadBolt ransomware group started attacking QNAP users  and encrypting files on compromised NAS devices applying a .deadbolt file extension to affected files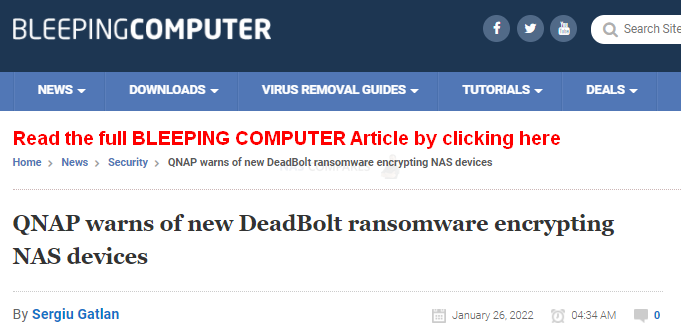 Unlike previous instances involving QNAP NAS being targeted by ransomware, deadbolt are not dropping ransom .txt or docs to the encrypted devices but, this time are replacing the login pages to display warning screens saying "WARNING: Your files have been locked by DeadBolt." The ransom screen asks the QNAP NAS owner to pay 0.03 bitcoins (roughly $1,100) to a unique Bitcoin address generated for each victim, claiming that the decryption key will be sent to the same blockchain address in the OP_RETURN field once the payment goes through. Sadly, as is always a risk factor with ransomware, currently, there are no confirmations that the threat actors will actually deliver on their promise to send a working decryption key after paying the ransom (as at the time of writing) users who have been affected are not seemingly considering paying (understandably, as this likely facilitates this happening further still in future for others).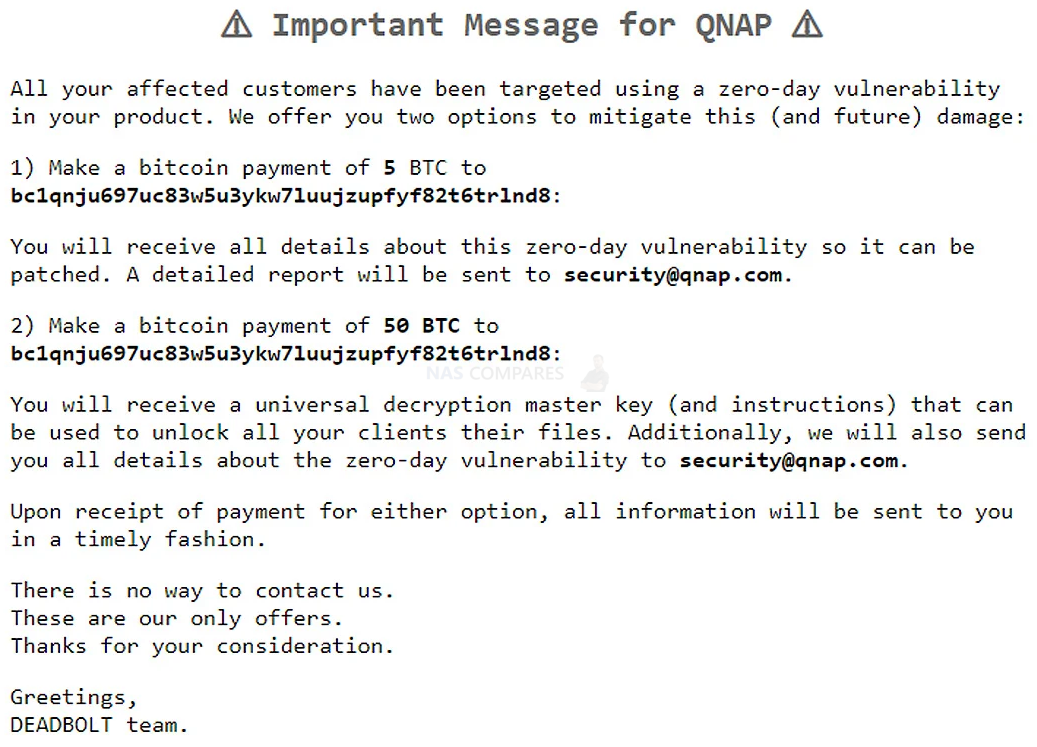 Additional to the main ransom note splash screen on affected QNAP NAS systems, there is also is a link "important message for QNAP," which then leads to a displayed message from the DeadBolt ransomware group that is specifically for QNAP's attention. This screen states that the DeadBolt ransomware gang is offering the full details of the alleged zero-day vulnerability if QNAP pays them 5 Bitcoins in payment, roughly equivalent to $184,000. They are also willing to sell QNAP the master decryption key that can decrypt the files for all affected victims and the zero-day info for 50 bitcoins, roughly $1.85 million based on the current BC valuation. They state that if this payment is made:; "You will receive a universal decryption master key (and instructions) that can be used to unlock all your clients files. Additionally, we will also send you all details about the zero-day vulnerability to security@qnap.com."
So, fairly brazen stuff!
What Does the DeadBolt Ransomware do to my QNAP NAS?
The DeadBolt ransomware is attempting to encrypt QNAP NAS, units, utilizing what they state is a zero-day vulnerability within QTS (A zero-day vulnerability is a vulnerability in a system or device that has been disclosed but is not yet patched. An exploit that attacks a zero-day vulnerability is called a zero-day exploit). The attack began on January 25th, with numerous QNAP users discovering their data encrypted and file names appended with a .deadbolt file extension, as well as amending the QNAP login web page to show a display screen stating, "WARNING: Your files have been locked by DeadBolt," (see below: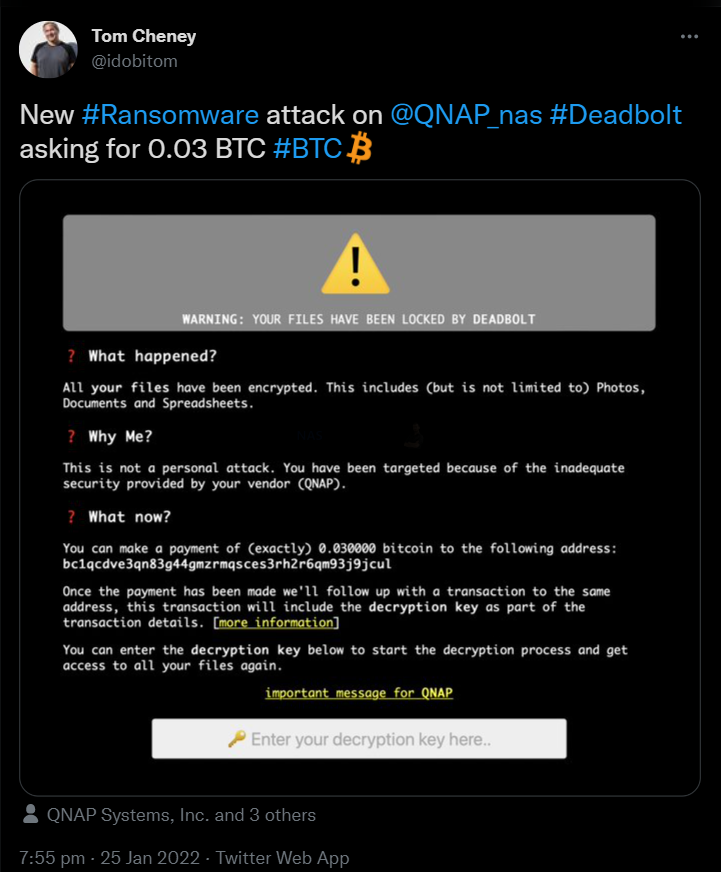 On this occasion, this user was told they need to pay 0.03 bitcoins (roughly $1,100) to an individual Bitcoin link in order to receive the decryption key. The process of receiving the key is detailed follows: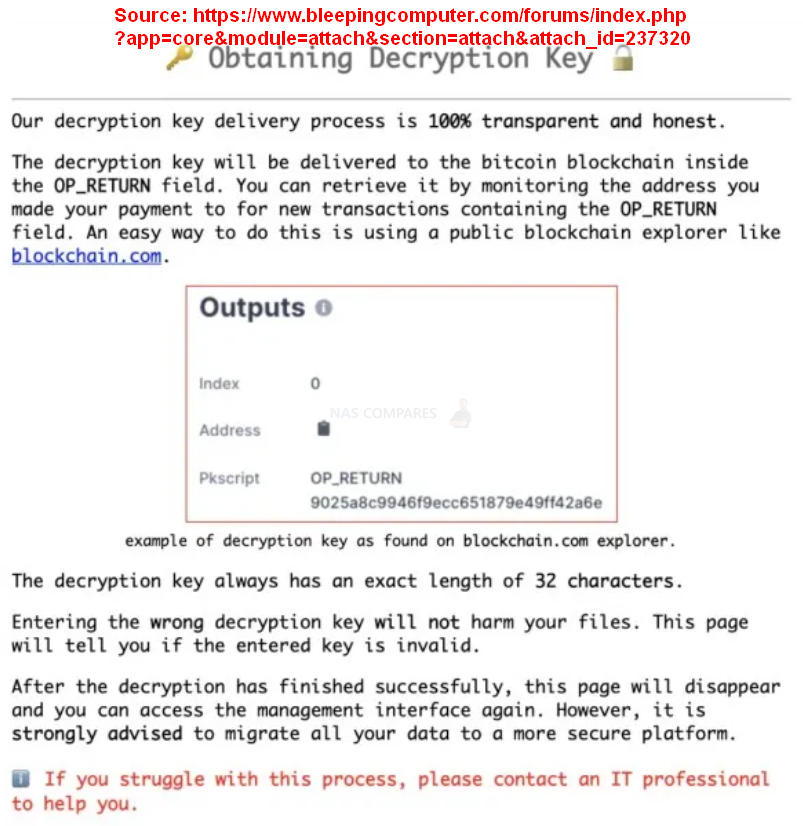 So, if you have not been affected by this ransomware, but have/need your QNAP NAS to be remotely accessible from outside of your local network, what should you do?
How to Check and Amend Your QNAP NAS Internet Access Right Now
Like many ransomware attacks, the full vulnerability that it exploits will become clearer as time goes on, but a high facilitating factor of the deadbolt attack concerns poor remote access security. Remote access to the NAS can be made several ways (some more complex than others) and QNAP in their recent news post on this ransomware attack highlights further recommended network maintenance measures that you should follow/check. Open the Security Counselor program of the QNAP NAS, if you find the warning text "The System Administration service can be directly accessible from an external IP address via the following protocols: HTTP", it means that your NAS is being exposed to the external network, and the risk is extremely high.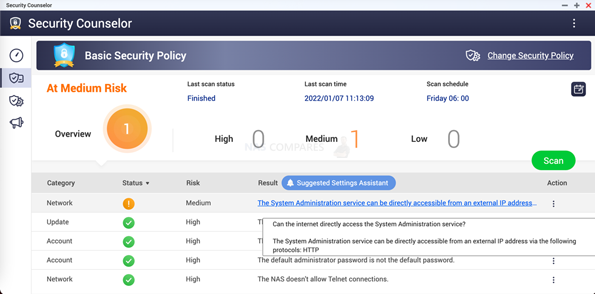 If you are unsure which port numbers on your router are open, then you can use this guide on How to query the port number that has been exposed to the external network HERE. If your NAS is exposed to the Internet, it is recommended that you follow the steps below for NAS security protection:
1: Turn off the Port Forwarding function of the router
Open your router's system management interface, check the router's Virtual Server, NAT or Port Forwarding settings, and set the NAS system management ports (8080 and 443 by default) to off.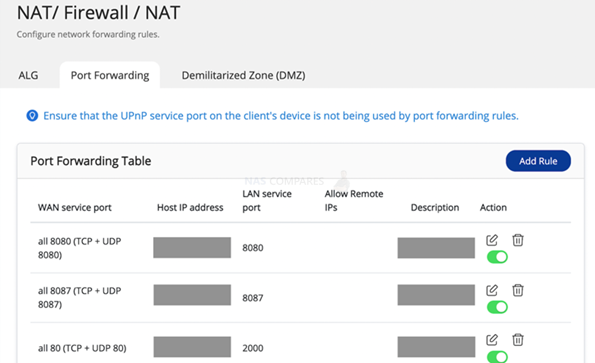 2: Check if the UPnP function of the QNAP NAS remains off
Open the myQNAPcloud app of QTS and check the UPnP Router settings. Uncheck "Enable UPnP Port forwarding"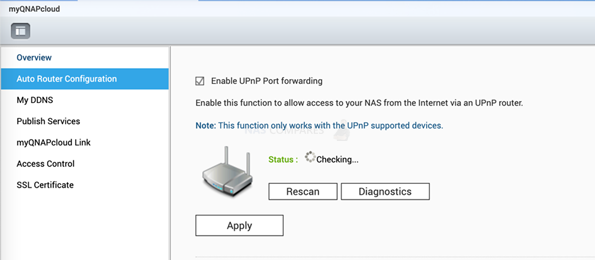 Connecting with your QNAP NAS remotely may well be a key reason why you purchased the system, but if you are less tech or network protocol savvy, then many users will use the QNAP supplied service. However, I still HIGHLY recommend that you bolster your network security settings as much as possible and ensure you have multiple layers of security (automated or direct authentication required) between the internet and your NAS Drive. If you need a NAS external network connection and want to use the myQNAPcloud Link to connect, please refer to the following link – HERE
Alternatively, QNAP made a whole page on remote access security and a breakdown of the factors HERE. Further details on this are covered in the Data News of the Week Video below from the NASCompares YouTube channel:
We will continue to monitor this and update this article if further information arrives that ranges from changes in the attack methodology to potential fixes and decryption tools emerging.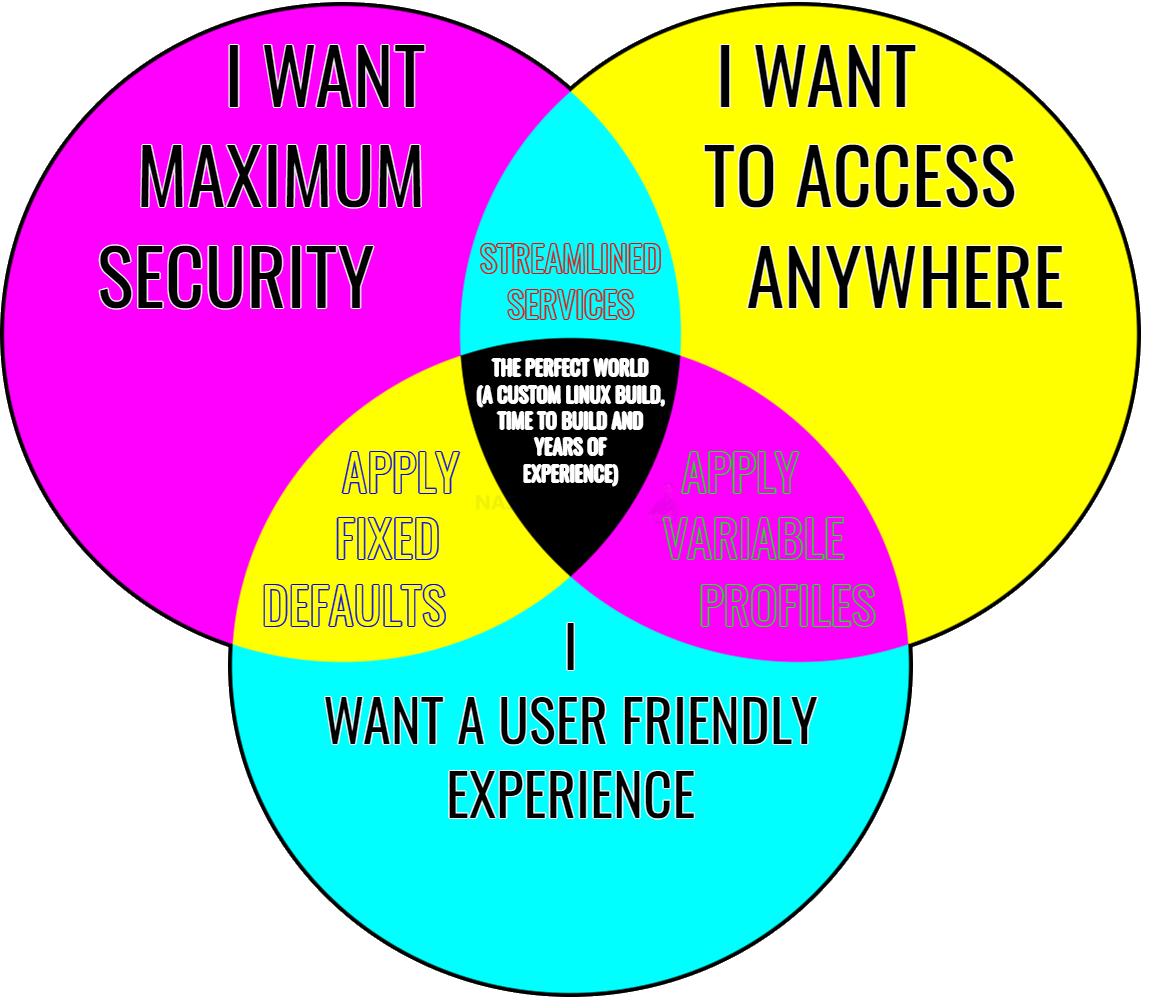 Additionally, it is worth remembering that exploits can be found in practically any internet-connected appliance, it is just a question of the extent to which a vulnerability can be pushed to execute unique commands. The software makers (not just NAS, but practically ALL internet service linked applications and tools) can only be 1-step ahead of hacks (cat and mouse, 1 step each, etc) and that is why all reputable NAS brands have Security Advisory pages that are regularly updated to list any current vulnerabilities that are found, addressed and patched on their platforms. However, staying on top of these can be difficult, so below is a link to a page here on NASCompares that is updated automatically every day and/when a brand updates its security vulnerability advisory pages. You can add your email address to that page in order to receive updates as soon as the brands publish investigated vulnerabilities. Visit this page by clicking the banner below: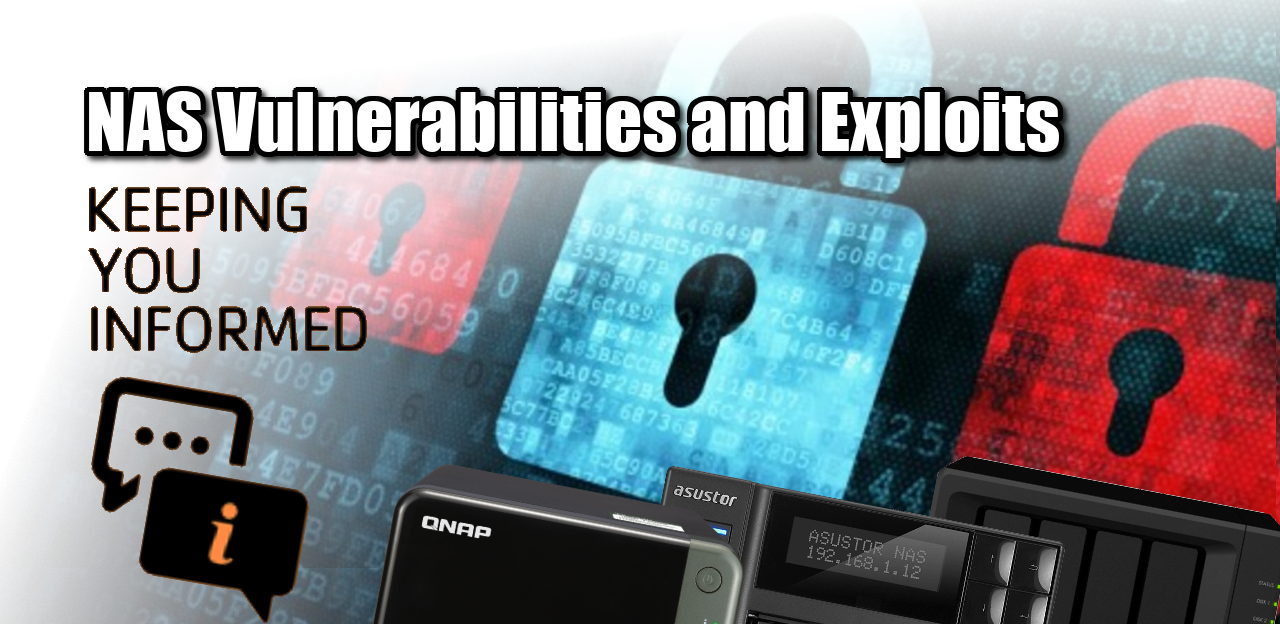 📧 LET ME KNOW ABOUT NEW POSTS 🔔
Join 1,582 other subscribers
Get an alert every time something gets added to this specific article!
This description contains links to Amazon. These links will take you to some of the products mentioned in today's content. As an Amazon Associate, I earn from qualifying purchases. Visit the NASCompares Deal Finder to find the best place to buy this device in your region, based on Service, Support and Reputation - Just Search for your NAS Drive in the Box Below
Need Advice on Data Storage from an Expert?
We want to keep the free advice on NASCompares FREE for as long as we can. Since this service started back in Jan '18, We have helped hundreds of users every month solve their storage woes, but we can only continue to do this with your support. So please do choose to buy at Amazon US and Amazon UK on the articles when buying to provide advert revenue support or to donate/support the site below.

Finally, for free advice about your setup, j
ust leave a message in the comments below here at NASCompares.com and we will get back to you.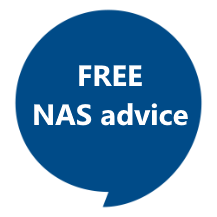 Need Help?
Where possible (and where appropriate) please provide as much information about your requirements, as then I can arrange the best answer and solution to your needs. Do not worry about your e-mail address being required, it will NOT be used in a mailing list and will NOT be used in any way other than to respond to your enquiry.
Support What We Do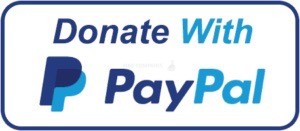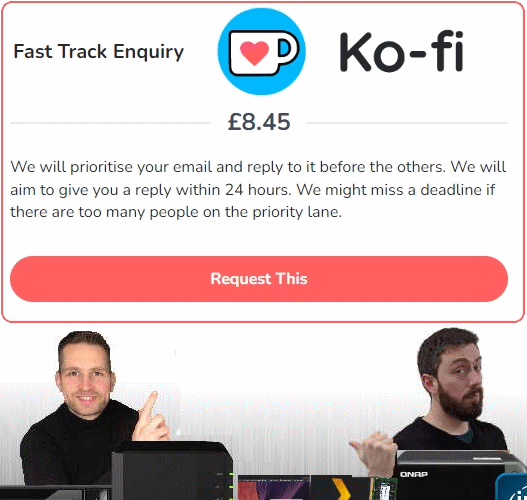 Terms and Conditions
Alternatively, why not ask me on the
ASK NASCompares forum
, by clicking the button below. This is a community hub that serves as a place that I can answer your question, chew the fat, share new release information and even get corrections posted. I will always get around to answering ALL queries, but as a one-man operation, I cannot promise speed! So by sharing your query in the
ASK NASCompares
section below, you can get a better range of solutions and suggestions, alongside my own.