Synology Router Manager (SRM) 1.3 Software Review
I think it would be fair to say that Synology is not a company primarily known for its routers, but more for their range of network-attached storage solutions. Nevertheless, with the release of the brand's fourth Router (technically their 3rd generation) solution, they still manage to garner a tremendous amount of interest and attention. This is largely down to their routers arriving with one of the most user-friendly, fully-featured and polished outer software in the market, known as Synology Router Manager (SRM). Built with the same attitudes of design, user experience, safety and security, SRM is a great example of making the rather tech-savvy subject of network/internet management CONSIDERABLY easier to comprehend and engage with the methods presented by many mainstream router manufacturers (Netgear, ASUS, Fritz, etc), as well as giving the user many more features than a bog-standard internet service provider (ISP) router would. All this said, SRM (aside from regular security and database updates) does not have the system-wide software updates at the same regularity of Synology's NAS software, DSM. In fact, despite SRM being released in 2016 (with the RT1900ac), we are only on SRM version 1.3. In that time we have seen 3 versions of Windows in mainstream use, a couple of big apple updates, DSM making its way through several versions and more. So, in today's review, I want to take a close look at the strengths and weaknesses of SRM 1.3 and guide you on why Synology feel it justifies the lion's share of the price tag of their fully-featured routers. Let's begin.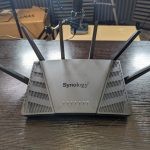 Synology Router Manager 1.3 Review Chapters

SRM 1.3 Synology Router Software Review, ALL Parts - HERE 
SRM 1.3 Synology Router Software Review, Part 2, Safety & Security - HERE
SRM 1.3 Synology Router Software Review, Part 3, Network Management - HERE
SRM 1.3 Synology Router Software Review, Part 4, Safe Access - HERE
SRM 1.3 Synology Router Software Review, Part 5, USB Storage Services & Conclusion - HERE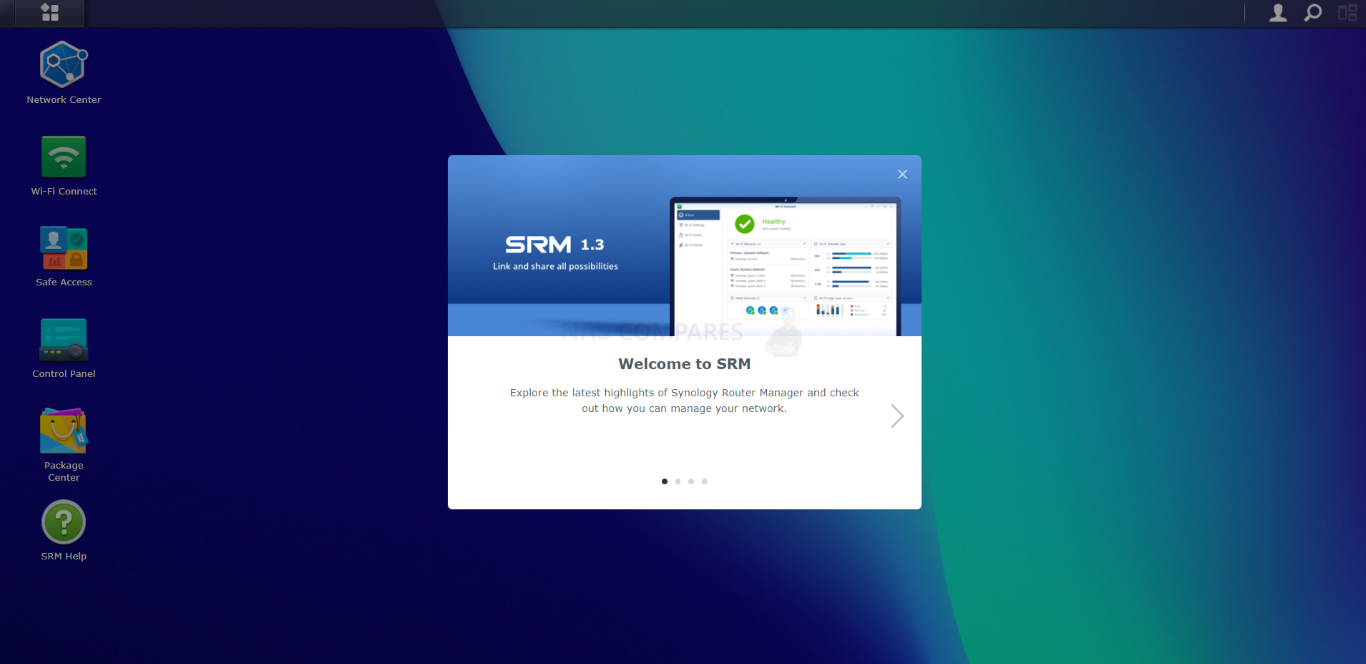 Synology SRM 1.3 Review – Design, Control and GUI
The big thing about SRM that Synology make a real song and dance about is the ease of use of their software. If you are familiar with their NAS software and services, you will know that the brand has a client tool for PC and Mac that allows you to scan your local area network for devices. The tool, Synology Assistant is also used for finding the router on your network for the first time and as long as you are on the same wired network with the router OR are connected t other default wifi of your Synology router on day 1, it will appear and the setup and installation process is incredibly straight forward and you just need a web browser (like Chrome or Safari).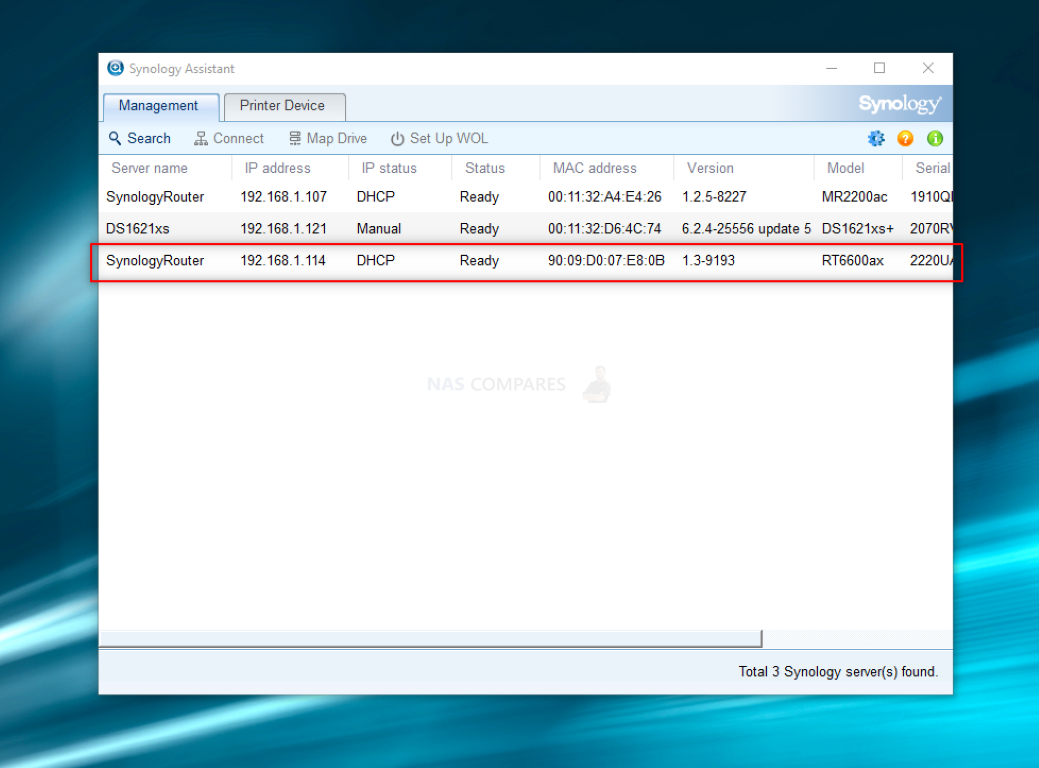 It's also worth highlighting that you do not need to use a PC/Mac to set up the router either, as Synology provide a free mobile tool for iOS and Android that allows you to set up the router with ease, as well as allows control of almost all of SRM'S features and services.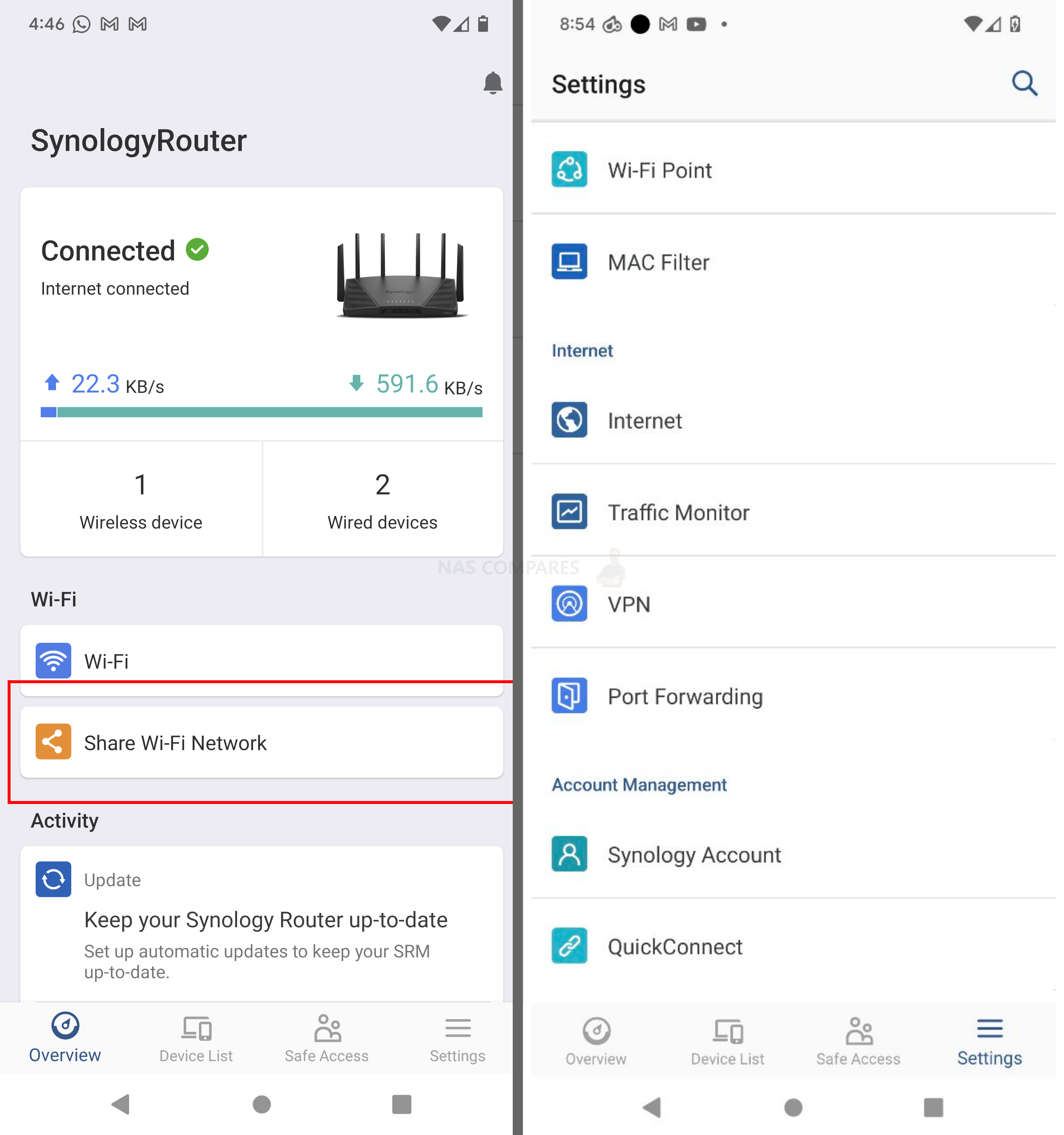 Setting up SRM 1.3 and your router is very, VERY easy and although its not strictly 'plug n play' as your ISP router might be, SRM is a much more powerful and heavily featured tool, so a plugin and run setup would be hugely limiting in the grand scheme of things. You will be able to set up your router in around 4-5 minutes and the standard settings such as setting up wireless identities, user credentials and how you plan on setting up the device (eg connected to an existing router/modem or as your primary router) need to be addressed here. However, ALL of these settings can be changed at any time in the main SRM 1.3 web/phone user interface. It is also worth noting that the Admin account is disabled by default – something I hugely applaud!
This slideshow requires JavaScript.
The design of the user interface between SRM 1.2 and SRM 1.3 has seen very little change between these two versions. There are additional software options/features added in 1.3 (such as the vLAN control and SSID creation tools, which I will touch on later) but the layout of the GUI, fonts, colour scheme and sizing remains largely unchanged. Some control options and general periodic admin tools have been moved around to new areas (eg in/out of the network center and control panel) and the responsiveness of the software, in general, feels much sharper, but this could also be the result of the almost double increase in hardware afforded to the RT6600ax over the RT2600ac in the 2-3 years between them. Regardless, SRM doesn't try to re-invent the wheel, but it certainly adds a few handy spokes to the frame.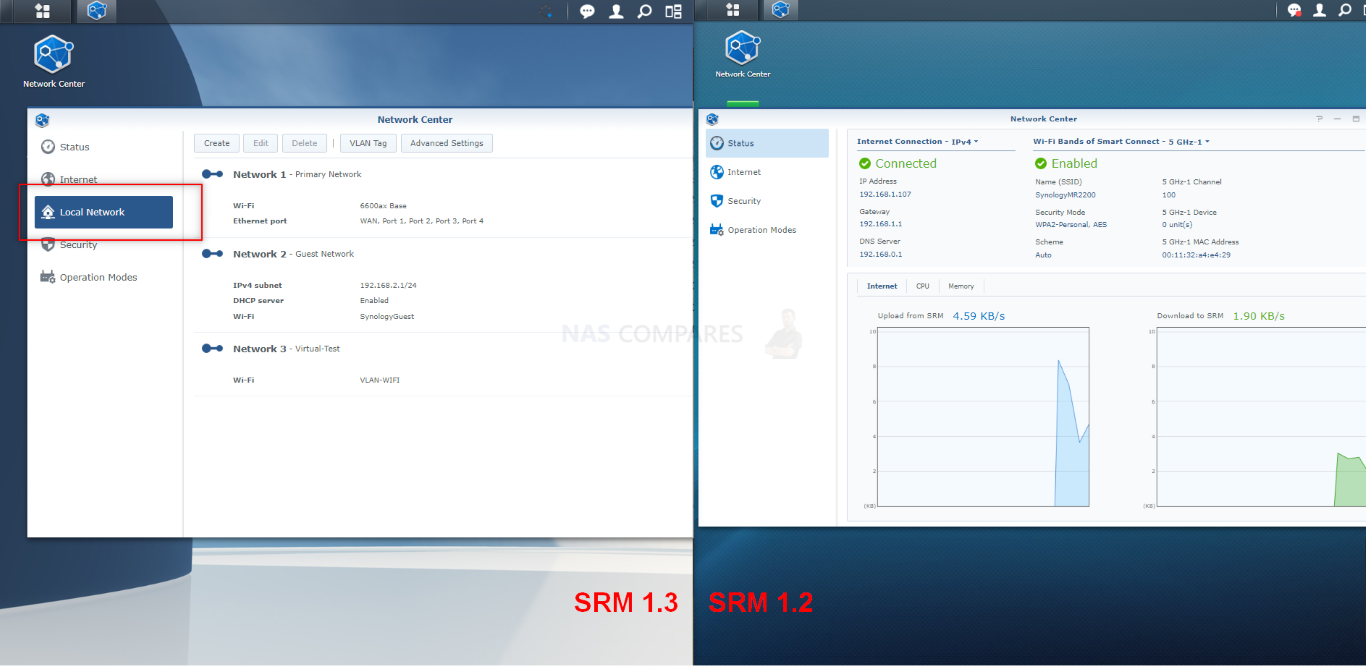 The general user interface SRM 1.3 is very slick, appearing as a slight cross of the MacOS desktop simplicity and the Android icon and menu arrangement. This user interface is what you will see when logging into the router via a web browser and, with options to create many, many users in the control centre (as well as for network controls when we get to the Safe Access feature later), this user interface wallpaper, text and default layout can be changed in a few ways in the control panel.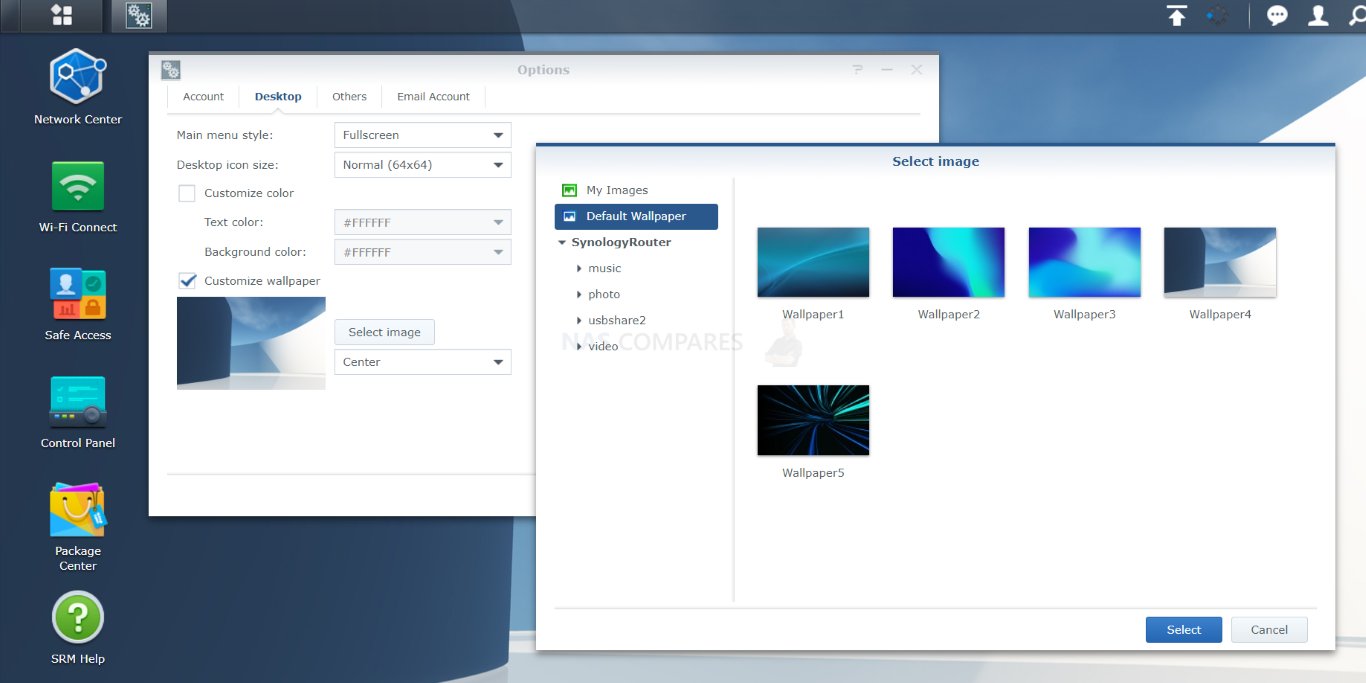 Alternatively, there is the user control option at the top right to change lots more user options (including rotational passwords, 2-Step authentication and more). The depth of these individual configuration options is still pretty light (as this is still quite a niche piece of equipment for those looking to deep-dive into it) but there are certainly many more configurations available to you in SRM than any other router software platform I have reviewed in the last few years.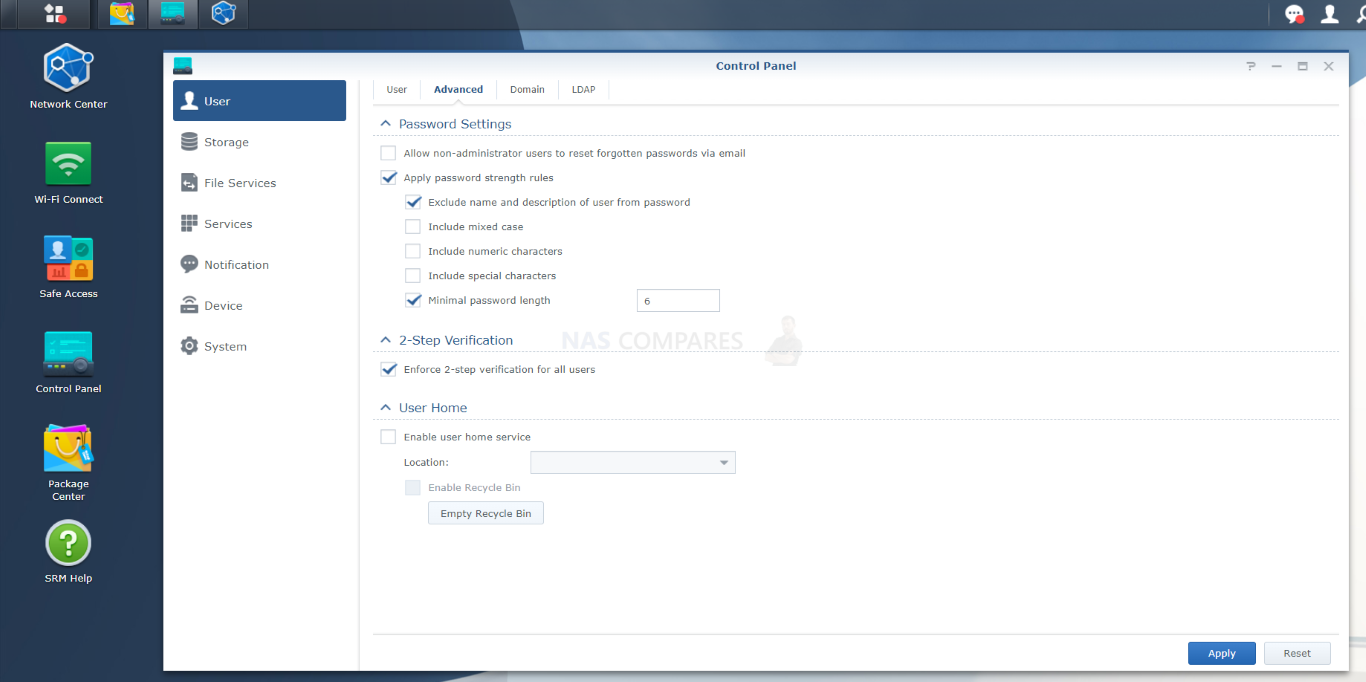 The interface at a glance is very minimalist, but at the same time, it is going to be very easy for any novice/experienced IT user to navigate. With more routers on the market still adopting a 2000's style of left-side-loaded breadcrumb options, SRM still continues to be a breath of fresh air in ver.1.3. That said, the system does lack any kind of easy/advanced switch when navigating. Not a massive deal, but later when we discuss network and security settings, the chewable/easy/simple menu style can only go so far.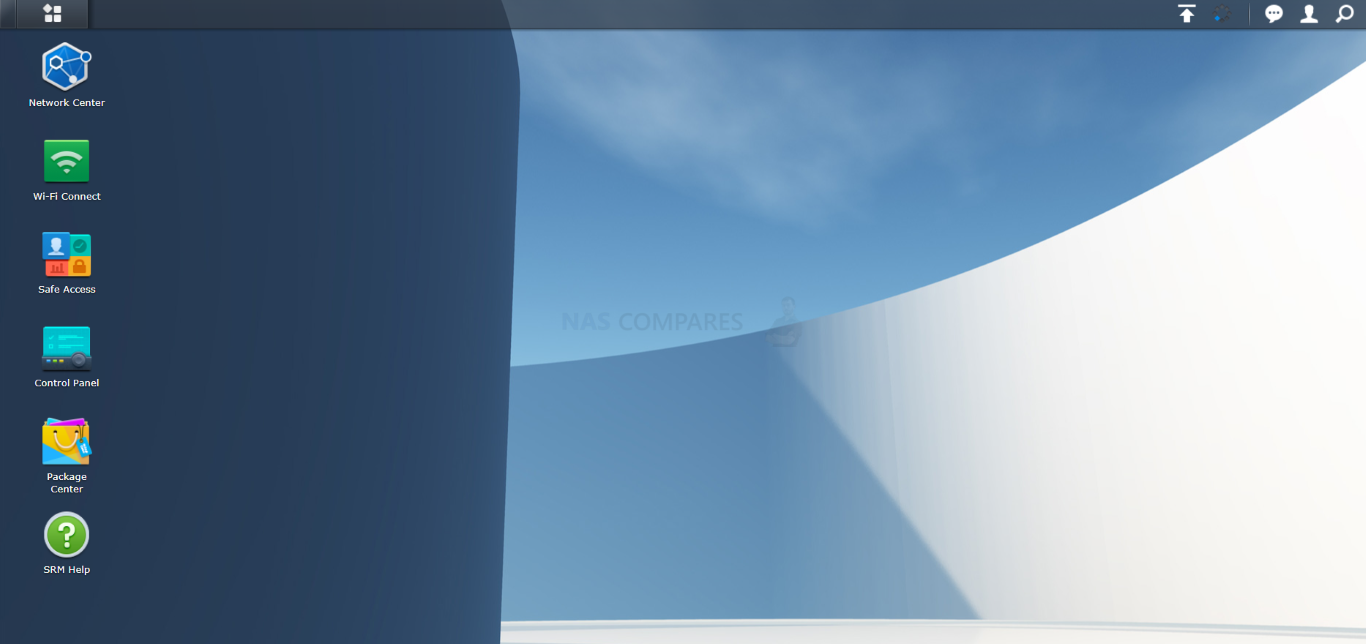 Clicking the menu tap at the top left opens up the larger application panel and from here you can access pretty much every feature and function included in SRM 1.3. Options are all fairly intuitive and if you are looking for a particular feature, function or service of your Synology router, it will be in the option you would expect. However, sometimes that is not enough and there is every chance that you are looking for a specific on/off switch of a service, or direct access to a config option that is a little more nuanced than these few icons can direct you to. Eg would Firewall control come under Network Center? Network Tools? Control Panel?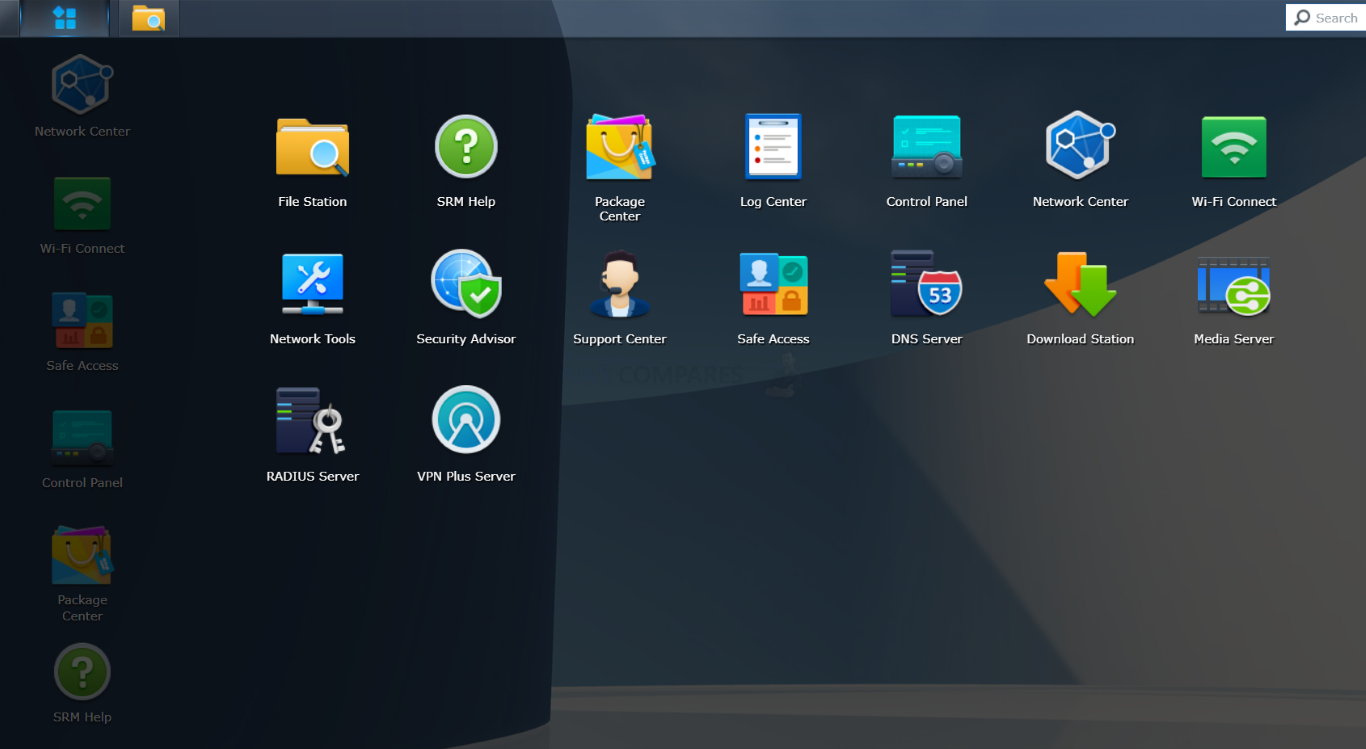 In this case, SRM 1.3 has a very quick and easy to use search feature that is incredibly responsive to your search queries. You can even be pretty specific/vague in your search terms and this is much, MUCH faster to work through than ideally clicking through the main menu. You might be surprised to hear that this kind of system-wide router search functionality is pretty rare with most routers either providing a settings-only search function that needs quick precise heading-only search terms, or simply no search function at all.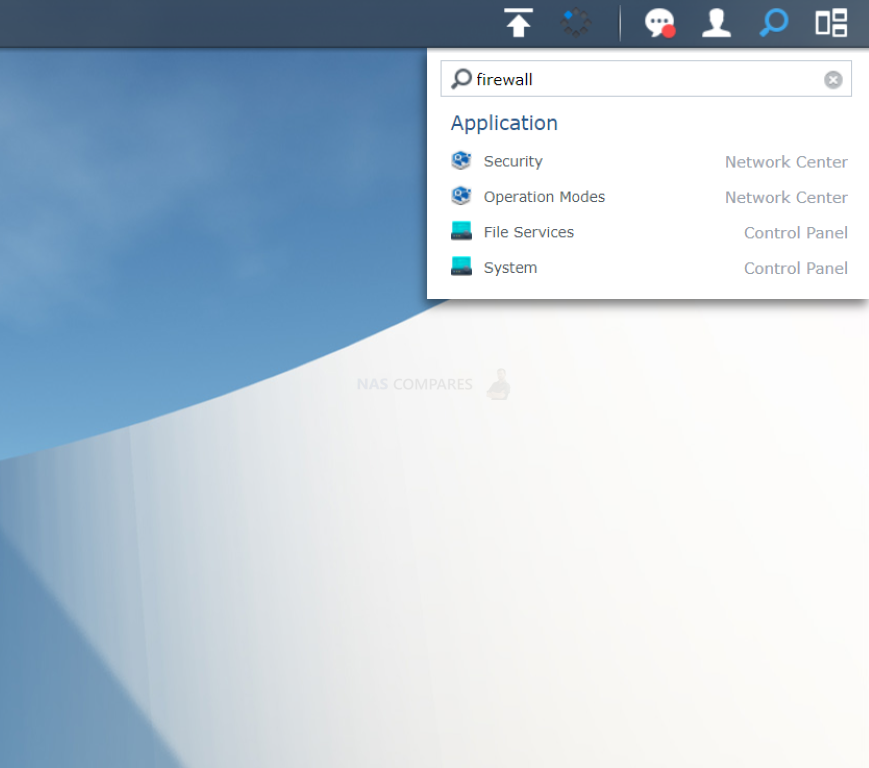 The web GUI also shows you a quick breakdown of recent system events (good, bad or just regular things) that can be accessed easily from this dropdown. If you head into the alerts and notifications center, you can tailor many of these to be tied to direct email or pushed alerts to your phone/desktop as needed. Also, these notifications will also include occasional recommendations for your setup to improve the wider network as a whole.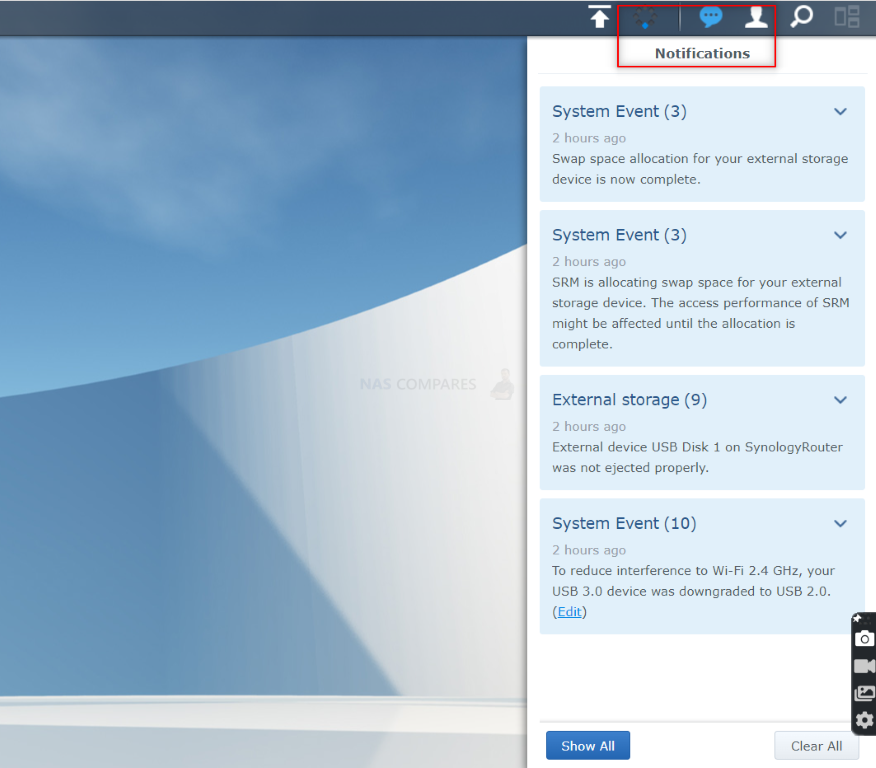 In the event you experience difficulties navigating SRM 1.3, the system also includes a Help section that is actually surprisingly large, featuring graphics and diagrams and also sports a fast and responsive search functionality. Also, CRUCIALLY, it does not require the internet to provide it's resources. It probably goes without saying that having a help section on a router that needs the internet to pull guides/recommended actions, especially if that issue is 'I cannot connect with the internet', is not going to be hugely useful. That said, you might be surprised just how many software/services i have seen that still have this innate contradiction in place!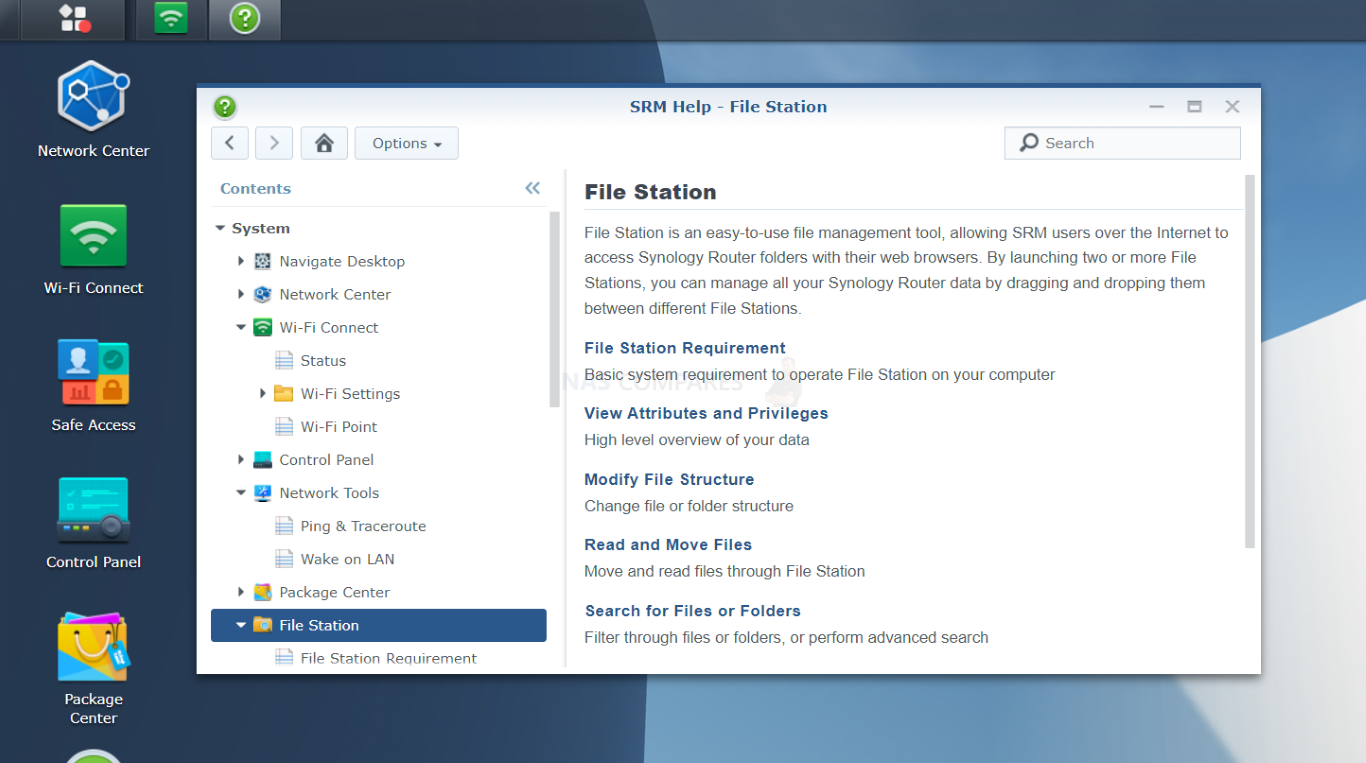 Overall, I was always going to give SRM 1.3 high marks in its controls, user interface and design. Synology is a brand that CLEARLY knows the value of these things in their solutions and 20+ years of design in their NAS solution software has taught them a few useful things that are clearly visible here. Making network/internet management user-friendly is never going to be without it's hurdles, but SRM 1.3 in design is as close as it gets right now in 2022/2023. Let's discuss Safety and Security in SRM 1.3. Your router might well be the ONLY THING between you and the big and occasionally intrusive internet!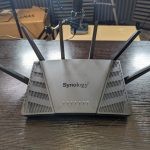 Synology Router Manager 1.3 Review Chapters

SRM 1.3 Synology Router Software Review, ALL Parts - HERE 
SRM 1.3 Synology Router Software Review, Part 2, Safety & Security - HERE
SRM 1.3 Synology Router Software Review, Part 3, Network Management - HERE
SRM 1.3 Synology Router Software Review, Part 4, Safe Access - HERE
SRM 1.3 Synology Router Software Review, Part 5, USB Storage Services & Conclusion - HERE 

You can watch the FULL review of the latest WiFi 6 Router from Synology, the RT6600ax, over on YouTube below:
Alternatively, you can watch my full review of Synology SRM 1.3 on this NAS in the video below:
📧 LET ME KNOW ABOUT NEW POSTS 🔔
Join 1,750 other subscribers
Get an alert every time something gets added to this specific article!
This description contains links to Amazon. These links will take you to some of the products mentioned in today's content. As an Amazon Associate, I earn from qualifying purchases. Visit the NASCompares Deal Finder to find the best place to buy this device in your region, based on Service, Support and Reputation - Just Search for your NAS Drive in the Box Below
Need Advice on Data Storage from an Expert?
Finally, for free advice about your setup, j
ust leave a message in the comments below here at NASCompares.com and we will get back to you.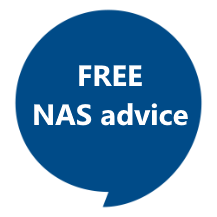 Need Help?
Where possible (and where appropriate) please provide as much information about your requirements, as then I can arrange the best answer and solution to your needs. Do not worry about your e-mail address being required, it will NOT be used in a mailing list and will NOT be used in any way other than to respond to your enquiry.
TRY CHAT
Terms and Conditions
If you like this service, please consider supporting us.
We use affiliate links on the blog allowing NAScompares information and advice service to be free of charge to you.
Anything you purchase on the day you click on our links will generate a small commission which is
used to run the website. Here is a link for
Amazon
and
B&H
.
You can also get me a ☕
Ko-fi
or old school
Paypal
. Thanks!
To find out more about how to support this advice service check
HERE
If you need to fix or configure a NAS, check
Fiver
Have you thought about helping others with your knowledge?
Find Instructions Here

ASK NASCompares forum
, by clicking the button below. This is a community hub that serves as a place that I can answer your question, chew the fat, share new release information and even get corrections posted. I will always get around to answering ALL queries, but as a one-man operation, I cannot promise speed! So by sharing your query in the
ASK NASCompares
section below, you can get a better range of solutions and suggestions, alongside my own.