Review of the Reolink Duo 2 WiFi Camera – Any Good?
I have quite a large number of cameras here on the blog/video and I think it would be fair to say that although most are all functional and reliable bits of kit, they are not particularly exciting! Security cameras are not designed to be particularly thrilling, as they are chiefly designed to be setup-and-forget pieces of equipment that are on 24×7 and rarely thought of outside of when you need to review surveillance footage live/archived. Now, why am I starting a review about an IP camera with such a low-key intro? Well, because the Reolink Duo 2 Wifi outdoor IP camera MIGHT be the first surveillance camera that I actually find GENUINELY interesting! It has a number of cool software and hardware features that really set it apart from other brands right now targeting the same home/SMB user market – especially the chief selling feature of this camera, the dual lens 180-degree view mode! Arriving in a wired POE version and WiFi version, today I am reviewing the wireless version to see if this surveillance IP camera is another great release from Reolink, or something of a niche/fad item.
Reolink Duo 2 WiFi Camera Review – Packaging
For such a decent-sized camera when it is fully deployed (195x103x56 mm), the retail box for the Reolink Duo 2 WiFi is surprisingly small/compact, weighing in at a little over 600grams. The retail box is covered in Reolink livery (something the brand has definitely stepped up on in recent years).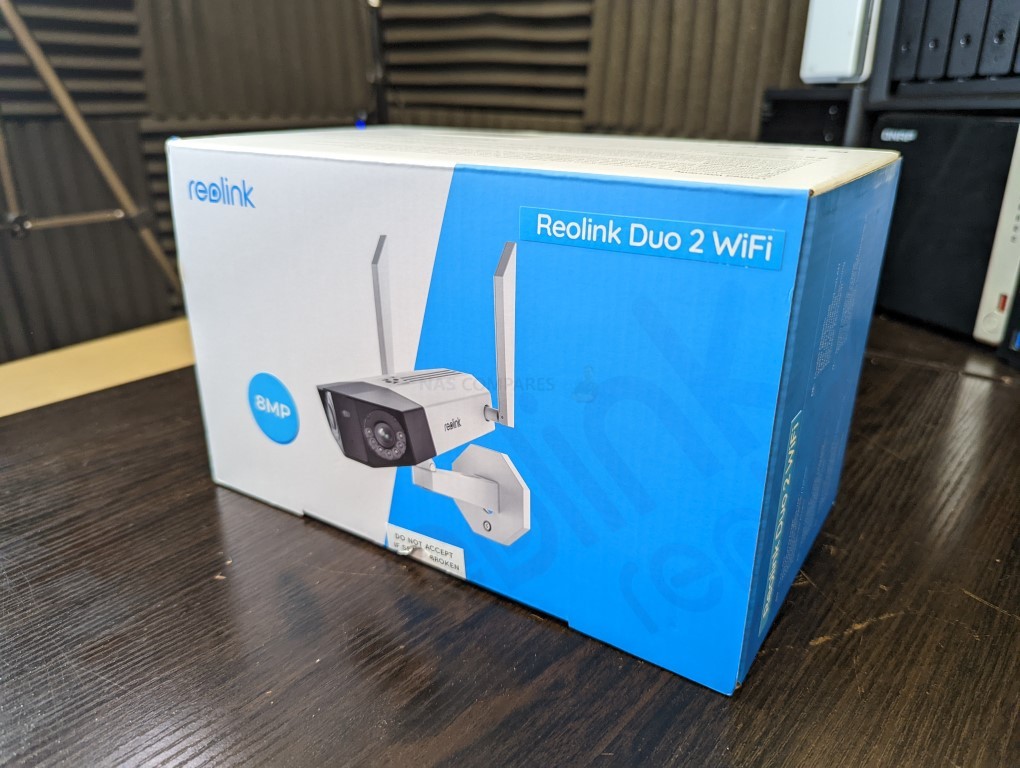 The contents of the Reolink Duo 2 WiFi retail kit are also pretty diverse too, with the standard WiFi model arriving with the camera itself, wall-hinged bracket, two high-def antennae, power cable, extension cable, screwdriver, screws+raw plugs, wall mounting kit, mounting plate, water-seals, wall guide, adhesive CCTV stickers and manuals on the setup+2 year warranty coverage. The LAN/PoE version also includes a Cat 6 ethernet cable.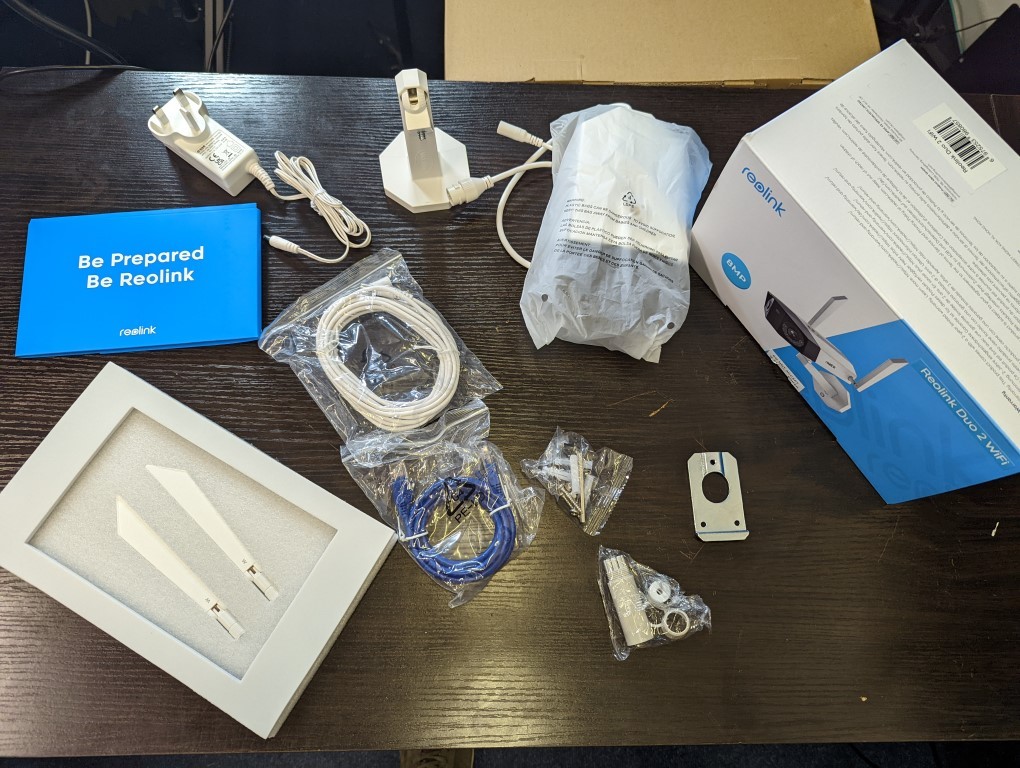 Like most cameras designed for outdoor use, the question of a power source raises its head. Many people do NOT want a CCTV camera inside their home, even with scheduled recording patterns. So outdoor cameras that cover entrances and exits serve a good middle ground.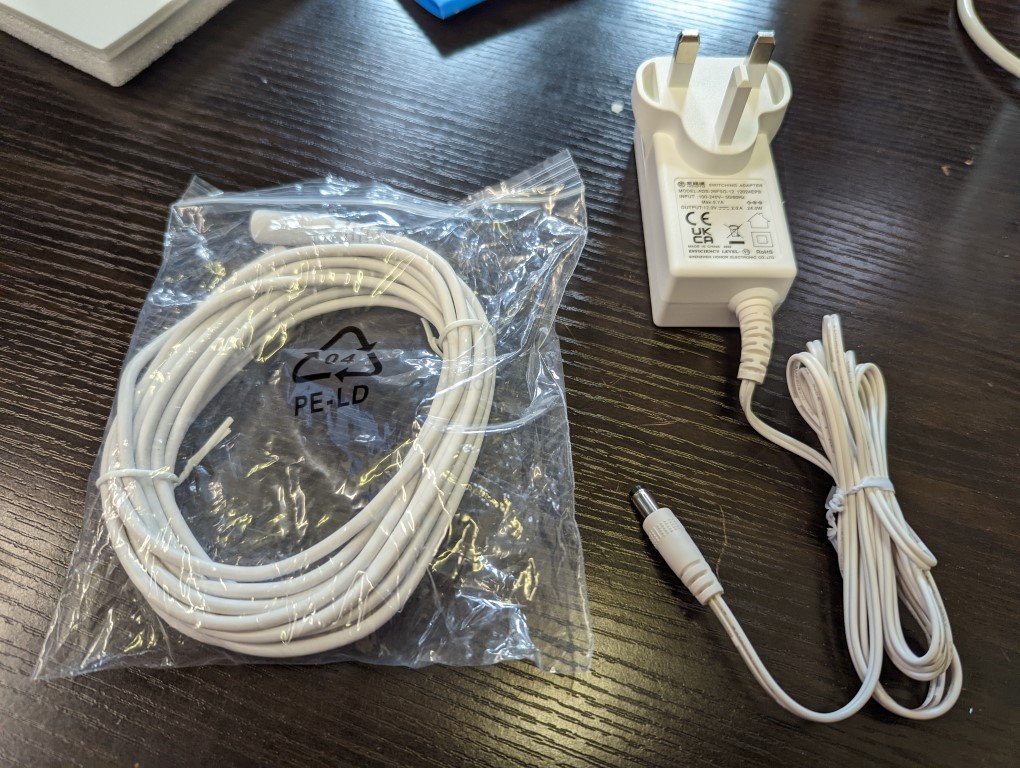 The previous generation Reolink Duo series arrived in three versions (Wired with Power over Ethernet supplied, Wireless but with a mains power connection or Battery powered and connected to a solar panel) and I assume the Reolink Duo 2 WiFi will arrive in these, but the Mains power cable is the only option right now in the WiFi version and although the initial 1.8 metre cable seems a little underwhelming for a high height, outdoor camera, it DOES arrive with a 5-metre mains power extension that goes between the included PSU and the camera easily. The connector can also be made completely water/dust tight in the connectors with the included weather cover clips.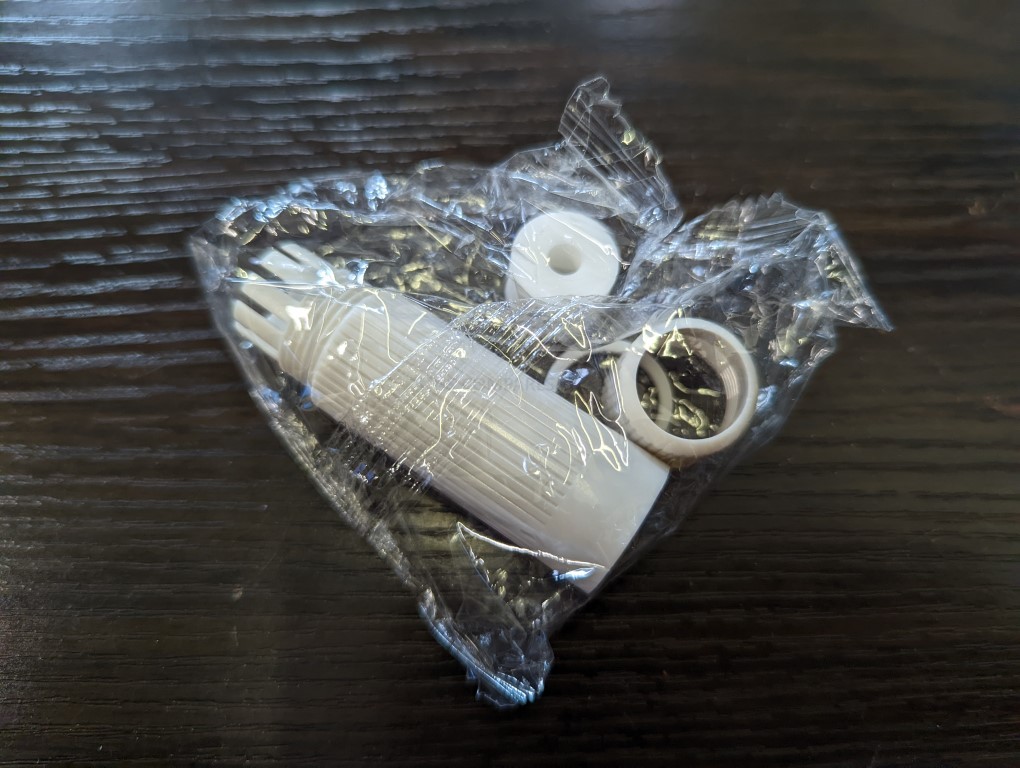 The kit also includes a bunch of smaller bits for when you want to wall mount the camera. The deterrent stickers that declare that 'this property is under 24-hour surveillance' are a little naff, but I can imagine some users using them. The first-time setup instructions are a little thin on the ground to be honest, but there are extensive guides online for setting up reolink cameras and Reolink seemingly updates them regularly.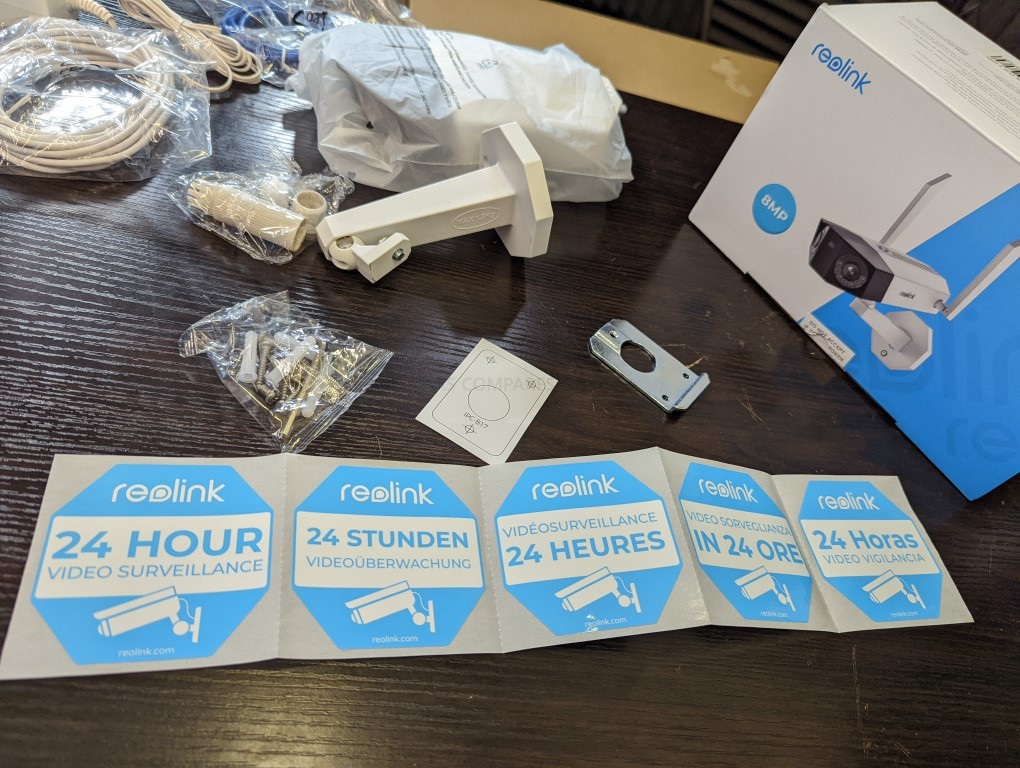 The retail kit for the Reolink Duo 2 WiFi is all fairly standard stuff and I can't really fault it. It's not the most protective of packaging, but this product looks very much like the kind of 'off the shelf' solution found in your local IT shop, so I can overlook it here. Let's discuss the design of the camera itself.
Reolink Duo 2 WiFi Camera Review – Design
Even at a quick glance, it is clear that the Reolink Duo 2 WiFi arrives in a significantly different design than like 90% of other IP cameras on the market, breaking the mould from the usual dome/bullet style outdoor cameras. Indeed, this might be the most anthropomorphized camera that Reolink has ever produced.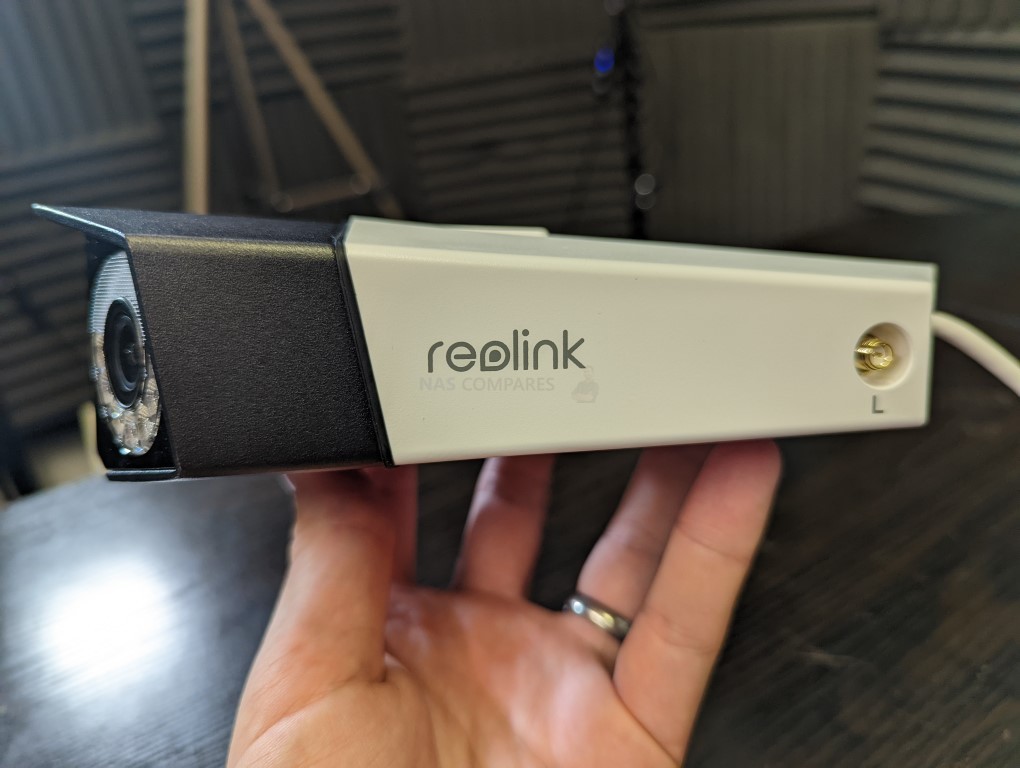 The Reolink Duo 2 WiFi is completely metal externally and it's sharp edges and black/white colour scheme result in a fantastically modern-looking camera. The sides do not feature any ventilation or marks aside from the Reolink logo.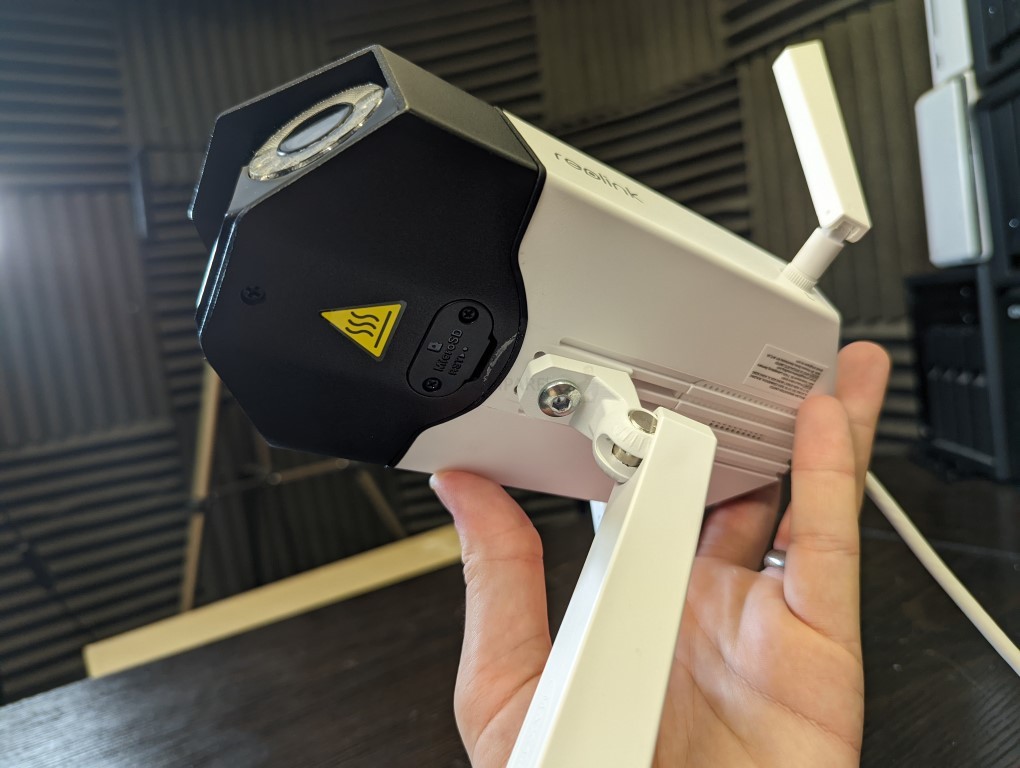 The side panels of the Reolink Duo 2 WiFi camera feature screw threads to attach the twin antennae to this camera. For such a small camera, these are some pretty high-quality antennas, supporting both 2.4Ghz and 5Ghz, but only supporting up to WPA2 encryption, instead of WPA3. The antennae are 2T2R MIMO architecture and allow for dual streaming and dual frequency.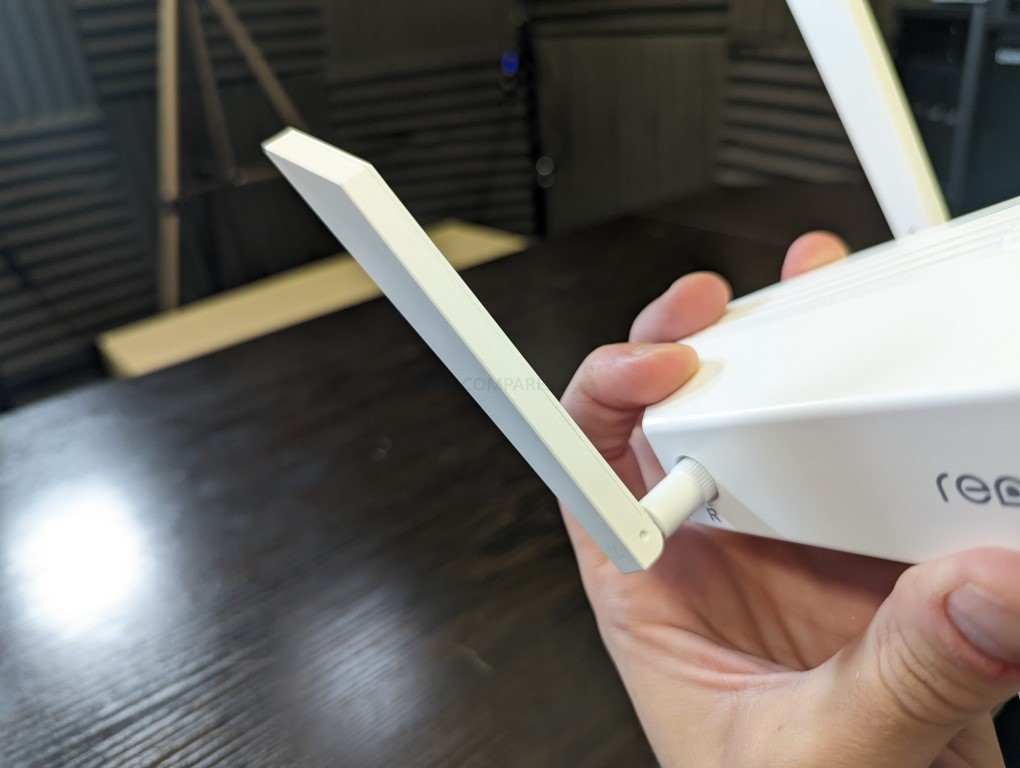 The top and bottom of the camera rather uniquely BOTH feature the screw hole for attaching the mounting kit, so this camera cab wall or ceiling mounted very easily, as well as the base of the camera also features a few little extra bits.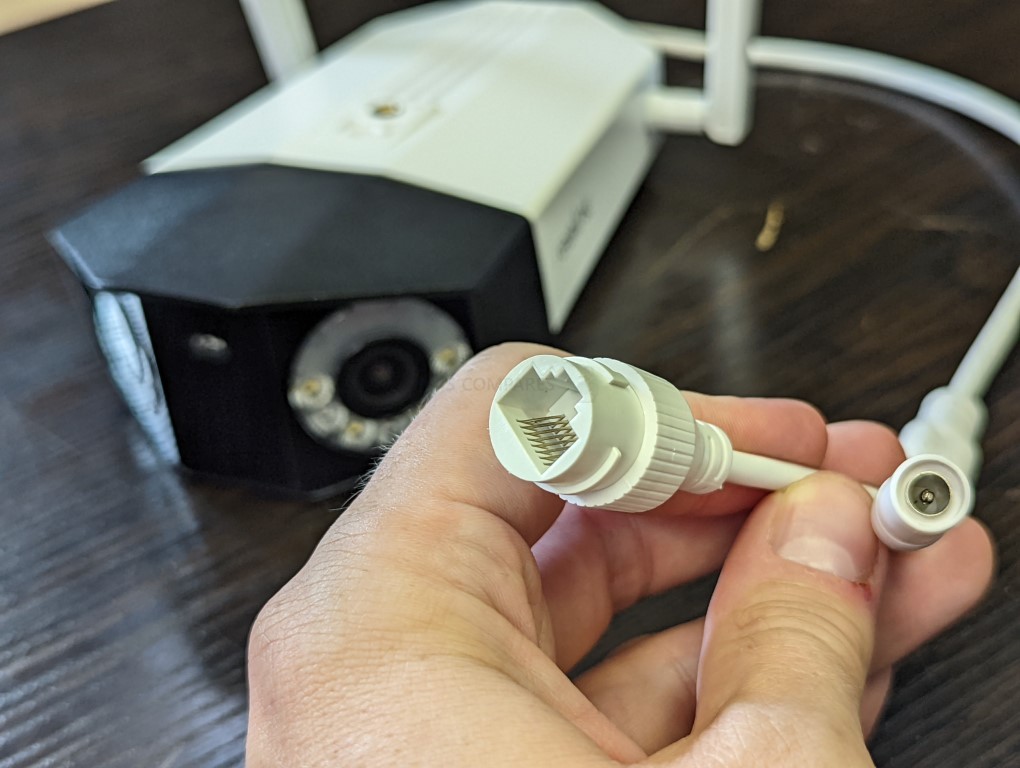 However, one overlooked feature of this camera is that although it is marketed heavily as WiFi, it DOES have an ethernet port (1GbE RJ45 Copper). This port, although not PoE like the other non-wifi version) is exceptionally useful for the first-time setup of the camera, as although you CAN set the device up wirelessly or the first time, it is 100x EASIER to setup IP cameras the first time with a LAN connection, THEN add your local SSID/Wireless connection identity to the camera via the software. Then you can just disconnect the camera from the LAN and it will switch to the local WiFi immediately. I am really surprised that the Reolink Duo 2 WiFi camera still has a wired LAN connection, despite it being mentioned hardly anywhere on the official pages!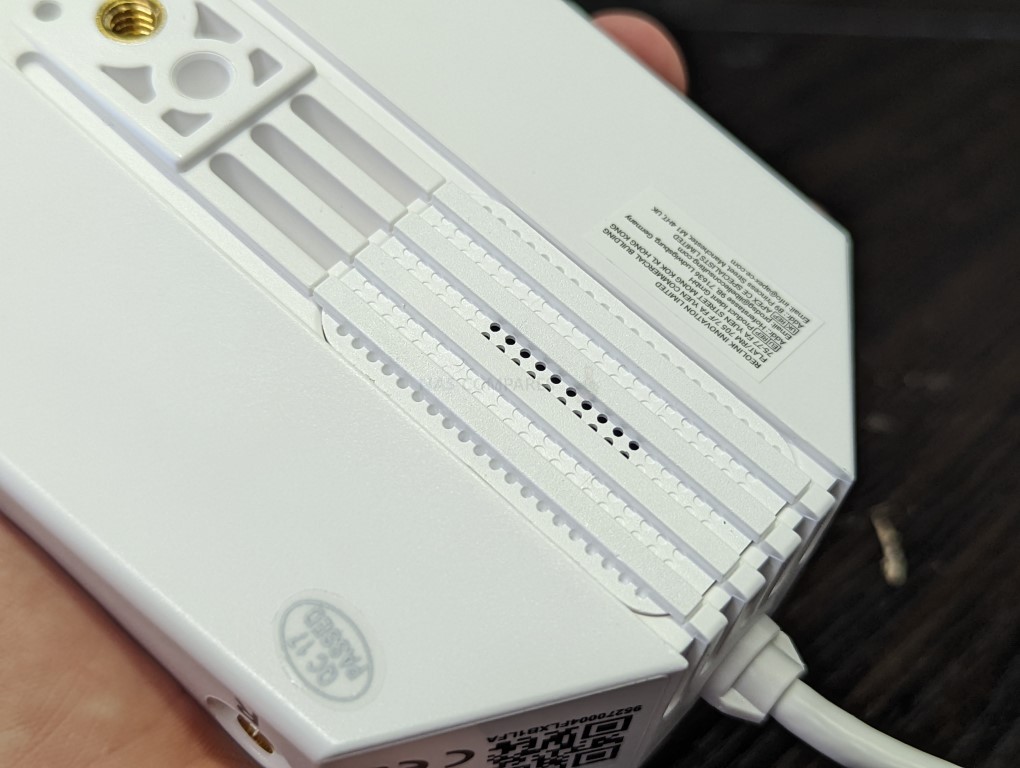 The base of the Reolink Duo 2 WiFi reveals several things. There is the additional screw joint, but also there is the audio OUT speaker. This speaker can be used to speak out from the Reolink mobile application (to warn an intruder, reassure a pet or just give a simple instruction), or it can be used to action the fantastically loud inbuilt alarm/siren at the touch of a button. This can also be linked to an automated trigger that you can set up in the camera software events/alerts area – but again, it is REALLY loud. Additionally, the underside of the camera has a screw panel-covered area where you can install a mini SD Card of upto 256GB.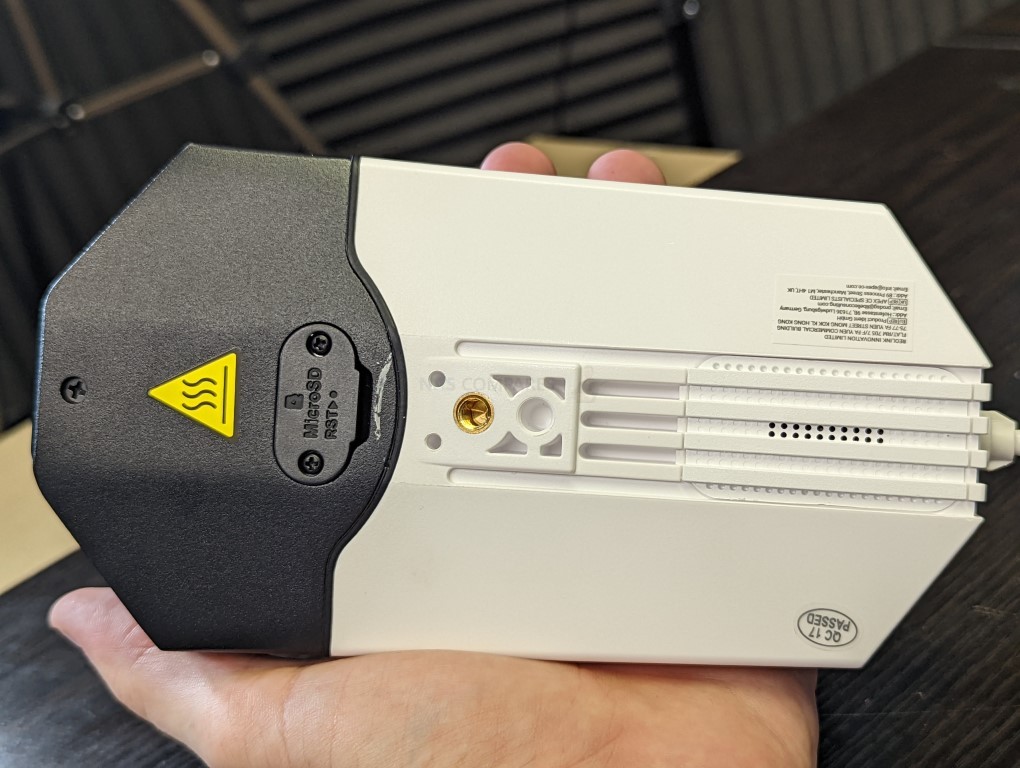 It is worth highlighting that you can only use this feature if you want to maintain local recordings to the camera (24×7 on rotational over-writes and/or accessing recordings and snapshots via your mobile/desktop browser from alerts), as you can always choose to storage recordings on the subscription cloud services from Reolink or via an ONVIF camera supporting NAS drive (such as QNAP or Synology – full confirmation of support and testing coming soon on the YouTube channel).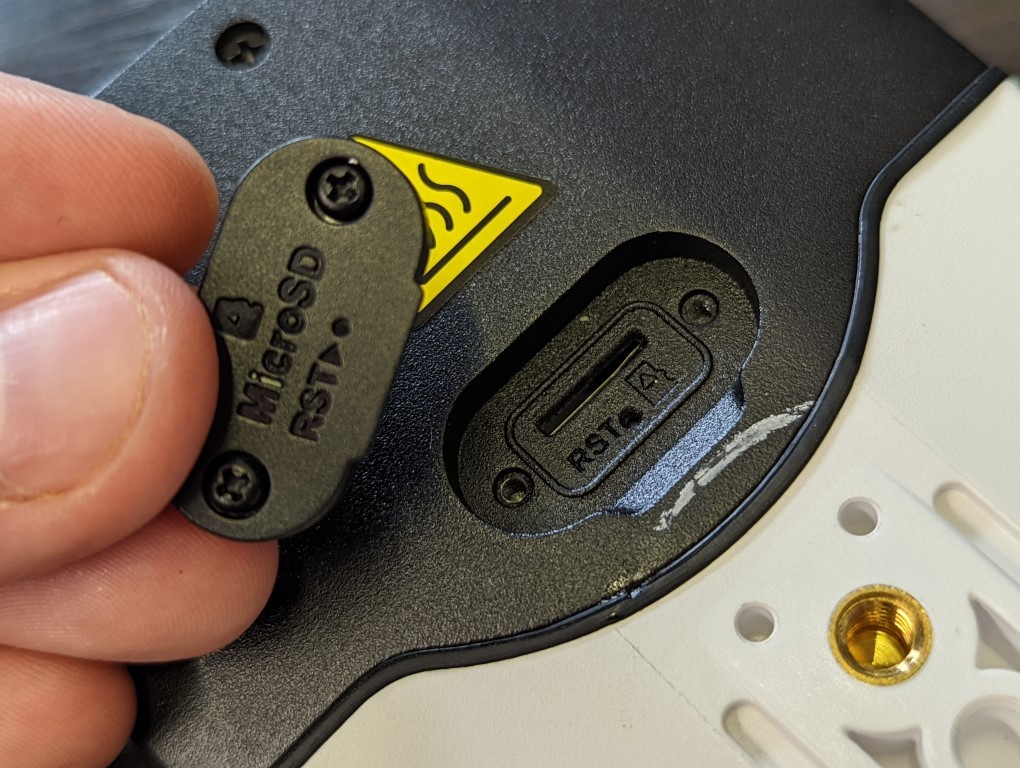 The wall/ceiling mount that the camera comes bundled with is a little plasticky, but is still sturdy enough to support the weight of the camera easily. All the kit you will need to put it together and mark out where it will be deployed is included and even heavy-duty screws and raw plugs are included too.
Now, as the attached wall/surface mount indicates, the Reolink Duo 2 WiFi camera does NOT support any kind of remote control Pan or Tilt in its operation. Likewise, although there is digital zoom support, the use of the dual lens design for a wider angle means that optical zoom is absolutely not possible either. So, this is definitely a camera that you need to set up correctly, FIRST TIME!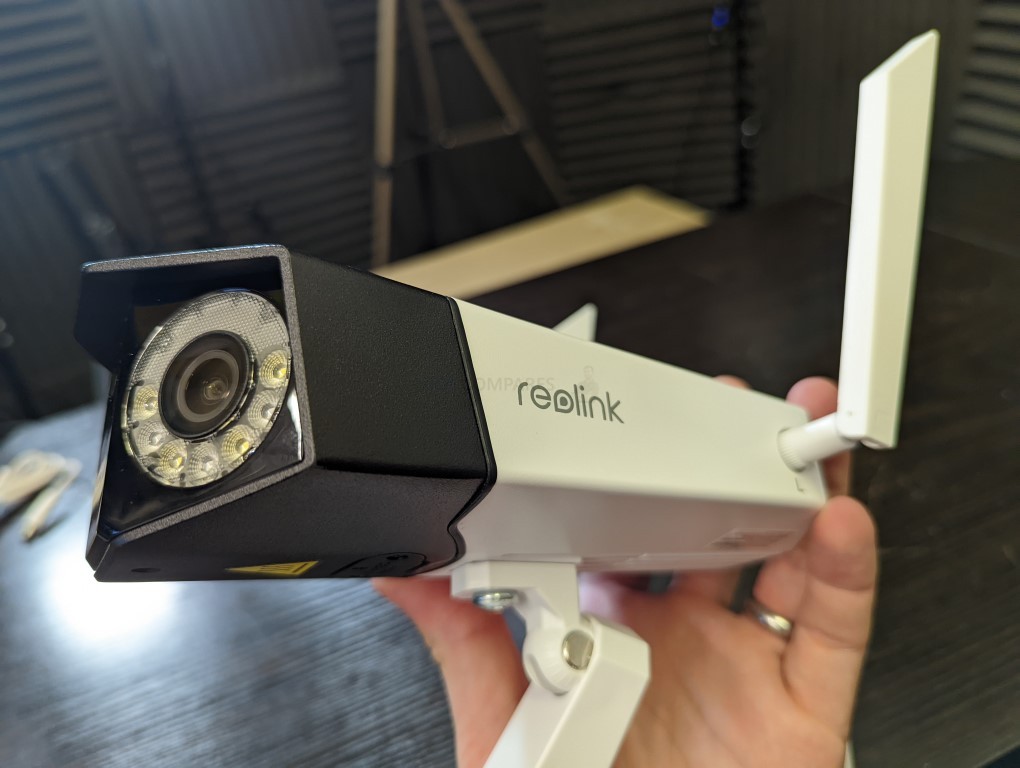 Overall, I cannot fault the design of the Reolink Duo 2 WiFi camera at all. It manages to be surprising petite considering it is effectively two cameras that have been bolted and digitally stitched into one. Likewise, there is plenty of scope for easy deployment and you can clearly see how this camera is IP66 rated, as all opportunities for moisture/dust ingress are almost completely negated. Let's discuss the hardware and abilities of the Reolink Duo 2 WiFi camera.
Reolink Duo 2 WiFi Camera Review – Hardware
Now, the hardware of any I Surveillance camera is going to be in the sort of tech spec speak that only a fraction of users is really going to understand. So, below I have the full hardware specifications table and then I have broken down each of the important elements that you should care about, for good or bad! The Reolink Duo 2 WiFi camera specifications are:
| | |
| --- | --- |
| Feature | Reolink Duo 2 WiFi Camera |
| Image Sensor | 1/2.7″ CMOS Sensors |
| Video Resolution (Max) | 4608X1728 (8.0 megapixels) at 20 frames/sec |
| Lens | f = 3.2 mm fixed, F = 2.0 |
| Video Format | H.265 |
| Field of View | 170° x 60° x 180° |
| Day & Night | Auto-switching with IR cut filter |
| Infrared Night Vision | 30 meters (LED: 6pcs/20mil/850nm) |
| Color Night Vision | Spotlight: 8pcs/5W/6500K/560 Lumens |
| Audio | Mic and Speaker (Separate) |
| DC Power | DC 12.0V=2A, <15W , Mains Power (PoE Camera version Available) |
| Storage | Micro SD card slot (Max. 256GB) + Reolink Cloud Support, NAS Support TBC |
| Frame Rate | Dual Stream, 20fps (default: 20fps) /  4fps – 15fps (default: 10fps) |
| Code Rate | Dual Rate, 1024Kbps -5120Kbps (default: 3072Kbps) / 64Kbps – 512Kbps (default: 256Kbps) |
| Smart Alarm | Motion detection; person detection; vehicle detection; pet detection (beta) |
| Record Mode | Motion-triggered recording (default); scheduled recording; 24/7 recording |
| Maximal User Access | 20 Users (1 admin account & 19 user accounts); Support up to 12 simultaneous video streams (10 substreams & 2 mainstreams) |
| Operating Frequency | 2.4GHz/5GHz |
| Wireless Security | WPA-PSK/WPA2-PSK |
| Dimension | 195x103x56 mm |
| Weight | 680g with Stand |
| Warranty | 2-year limited warranty |
The two cameras on the front of the Reolink Duo 2 WiFi camera are mounted at angles (not unlike a bird) and each one records in 4K in up to 20FPS. Then the internal system takes the small amount of overlap in between the feed of each camera lens and creates a rectangular image feed with very minimal blur in the center. This means that the cameras can provide a wide lens view (without using any fish eye techniques that warp the image) that covers a staggering 180 degrees.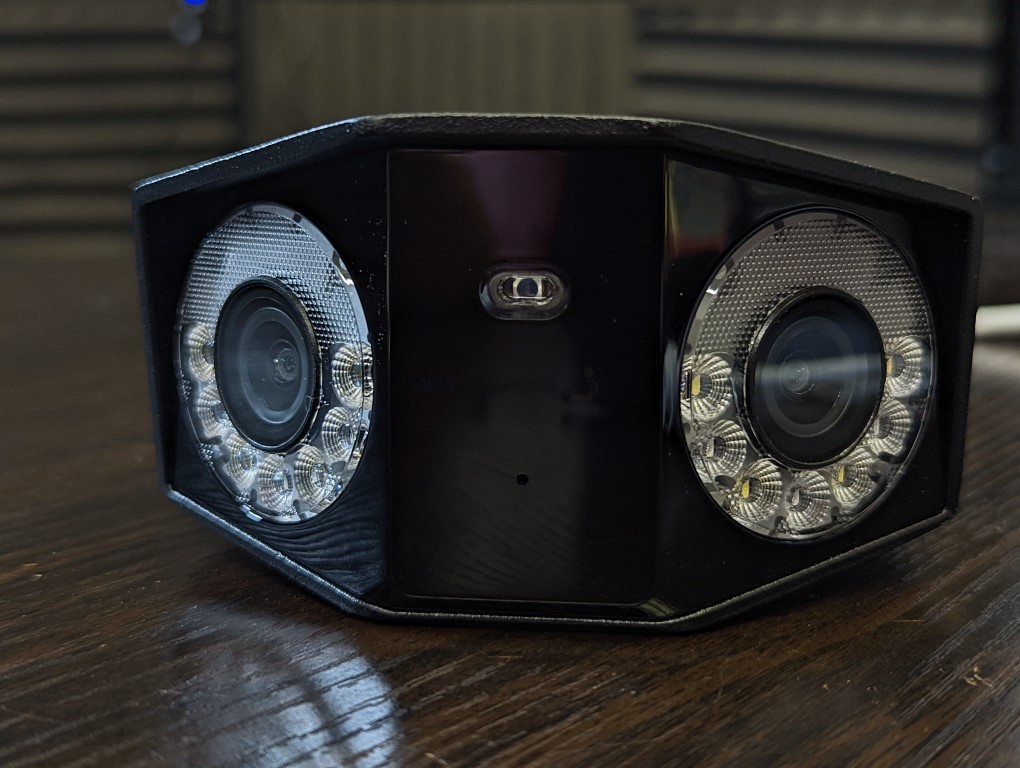 So, if you take a moment and think about the field of view that you have via your eyes right now. Their combined coverage (with overlap) means you have approx 120 degrees of site, with around 20+ degrees either side that forms your peripheral vision that is constantly being mentally supported/filled in. If you had your back flat against a wall and had the 180-degree field of view afforded to the Reolink Duo 2 WiFi camera – that would mean you have the FULL view of EVERYTHING in your vicinity from immediate left to the immediate right
This slideshow requires JavaScript.
Then you have the light control and handling of recordings in darker areas/times of day. Each lens features 3 IR sensors and 4X 560 Lumens lights when needed, that allow up to 30 metres of nightvision sight for recording (supporting the automated tracking and triggers).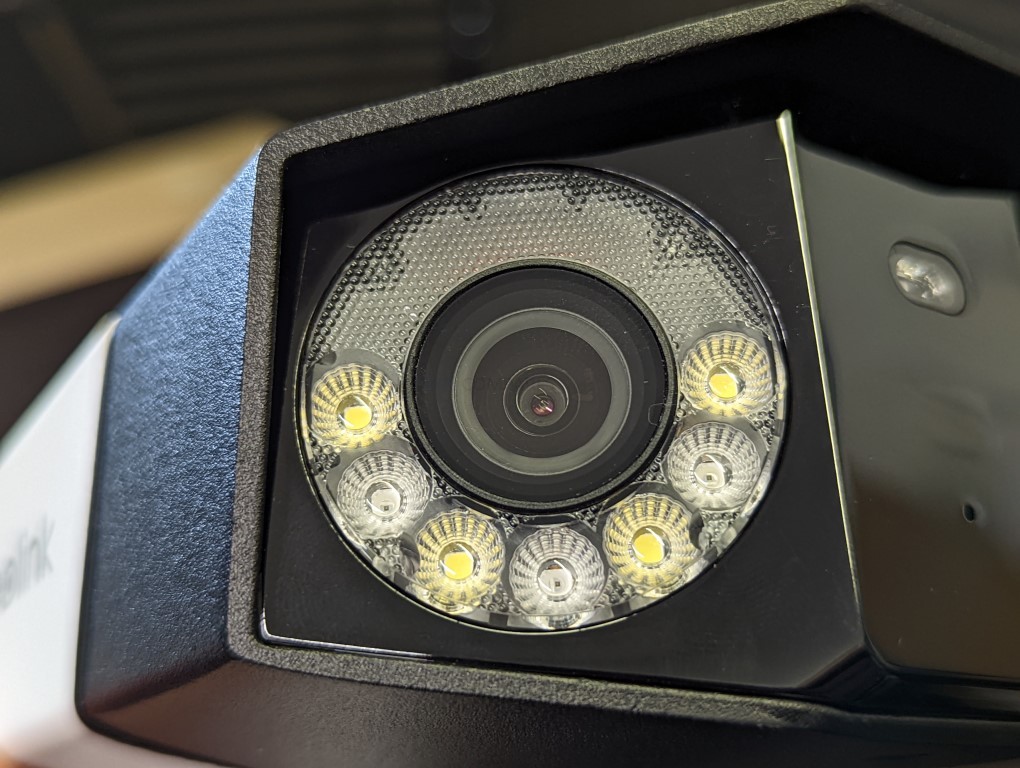 However, the Reolink Duo 2 WiFi camera goes one step further by including Colour Nightvision, a system of the camera that allows traditionally black-and-white camera recordings to be (on-the-fly) converted into colour.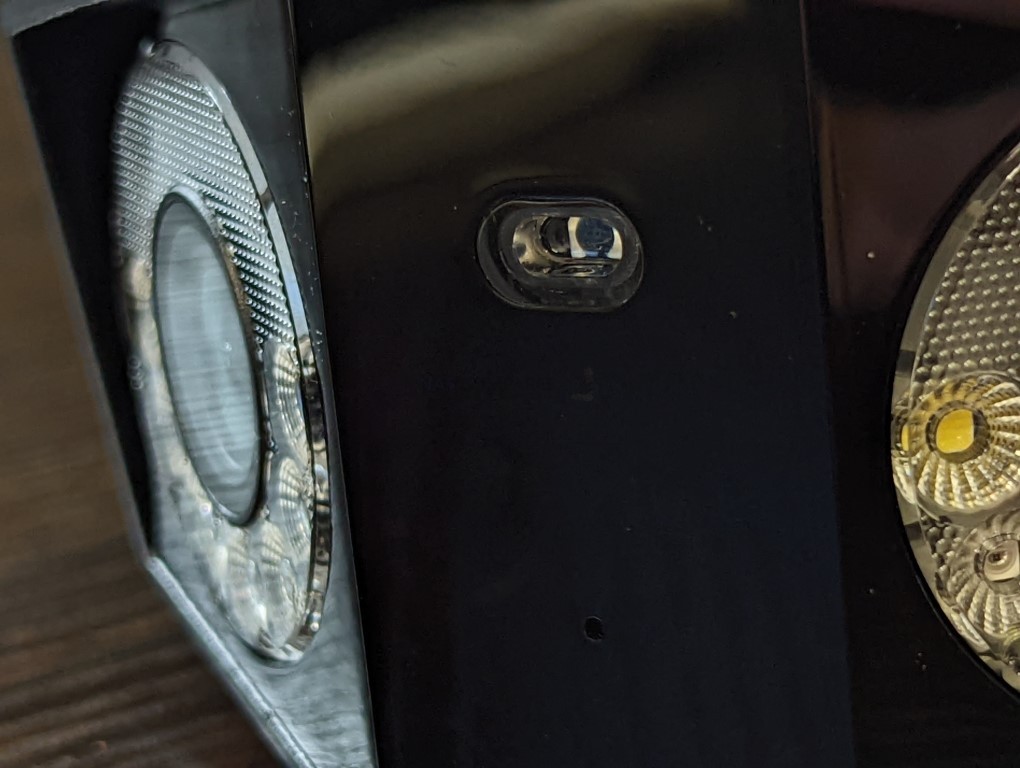 This is achieved with the camera supporting a sophisticated colour identification system that is not possible in regular two tones black+white night vision modes. I will show an example of this cool colour technique in the software section below, but (alongside the tremendously wide angle of recording) it is really one of the big selling points of the Reolink Duo 2 Camera. Here is a short example of how it appears:
The hardware inside the Reolink Duo 2 WiFi camera is effectively the same as most of the 4K cameras in the brand's lineup – but effectively doubled. The Camera can be accessed using 3rd party NVR systems via the ONVIF protocol (this includes Synology and QNAP NAS drives, even supporting the dual stream protocol too as two separate feeds in more powerful instances), a desktop Reolink client application, an official mobile app for iOS and Android (more detail on that below) or simply via your web browser via the IP address.

However, you might well hit flash API/plug-in issues in most modern browsers (no fault of reolink, just the way these things go). Let's go into more detail on the mobile application below.
Reolink Duo 2 WiFi Camera Review – Software
Now, the mobile application that you can use to access the Reolink Duo 2 WiFi camera is available (free, obviously) on iOS and Android. For the most part, all of the features, services and controls are exactly the same, regardless of the Reolink camera you choose to use. It's only if you are using a camera that has very particular features (such as the Duo 2 camera's twin lens and/or colour nightvision mode) that you will see any differences in presentation and performance. With well over a million downloads so far and regular updates, the app has come a hell of a long way from my first experiences with it in 2018.

The user interface of the app can be viewed in a large number of ways. Initially (when the phone is in portrait view), you are shown a single camera view with its controls and settings menus visible. This can be switched to a landscape view that can be used to view 1, 4 and 9 split screen camera views. Each view can be set to a live-feed more (i.e. showing what each camera sees live, which will be something of a battery killer!) or each feed with have a static image of what is visible at that moment and you can click each camera manually to get a live feed enabled. These cameras can be accessed over the local area network or can access remotely using the Reolink remote link (HTTPS and Encrypted). It is worth remembering that you in this mode, you are accessing the feed, not a recording. We will touch on the recordings later. Additionally, each camera can have it's audio in/out accessed as needed from this GUI, as well as any camera featuring pan, tilt, zoom support to be completely controllable on the fly via the app and the live feed.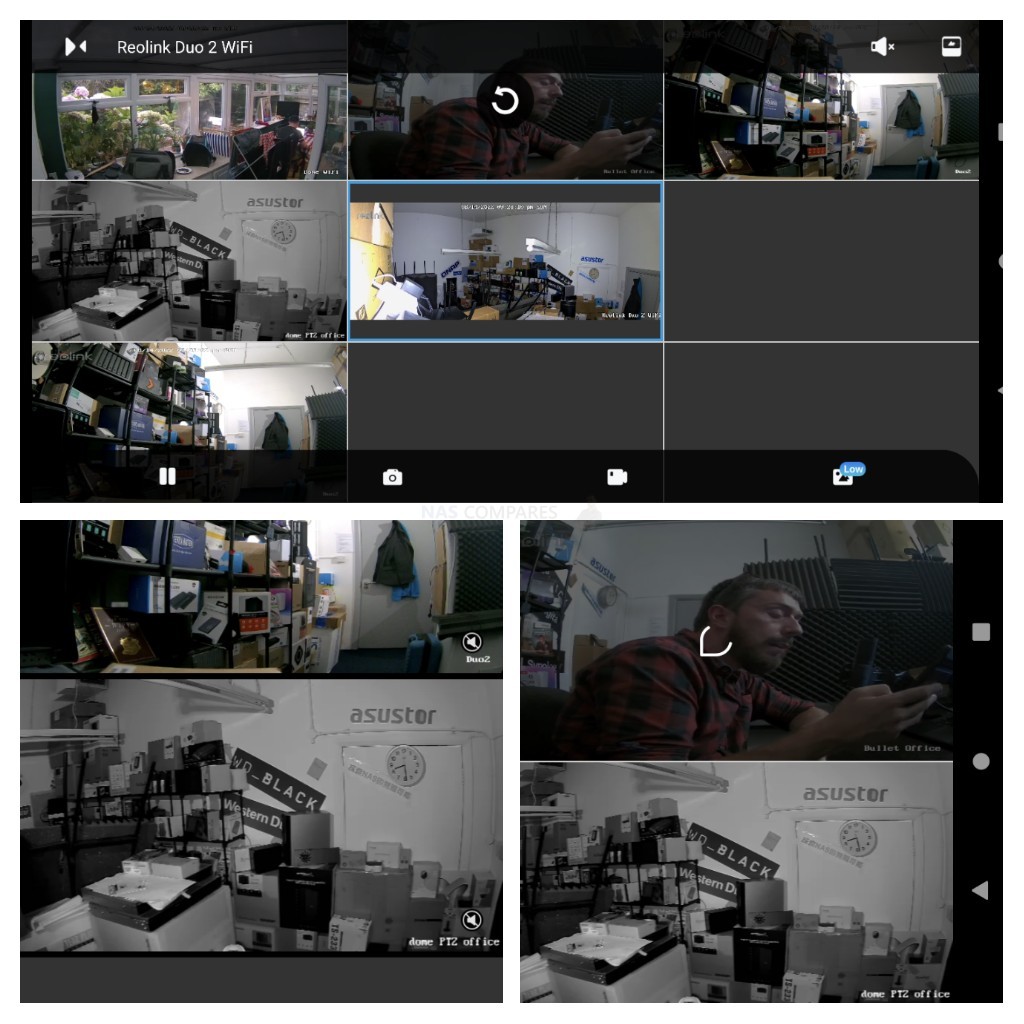 The default range of cameras you can see on the main GUI/deck and the picture quality of each can also be easily adjusted. So, if you have SPECIFIC cameras that you want to keep an eye on (external perimeter cameras for example), this can be set up in seconds. Likewise, if your camera is running a multi-stream/profile setup (very common on 4K and High Framerate 1080p cameras, in order to run a secondary, low bandwidth intensive output), you can switch the default stream and/or on-the-fly choice very easily from the main GUI and on the control screen of each camera individually.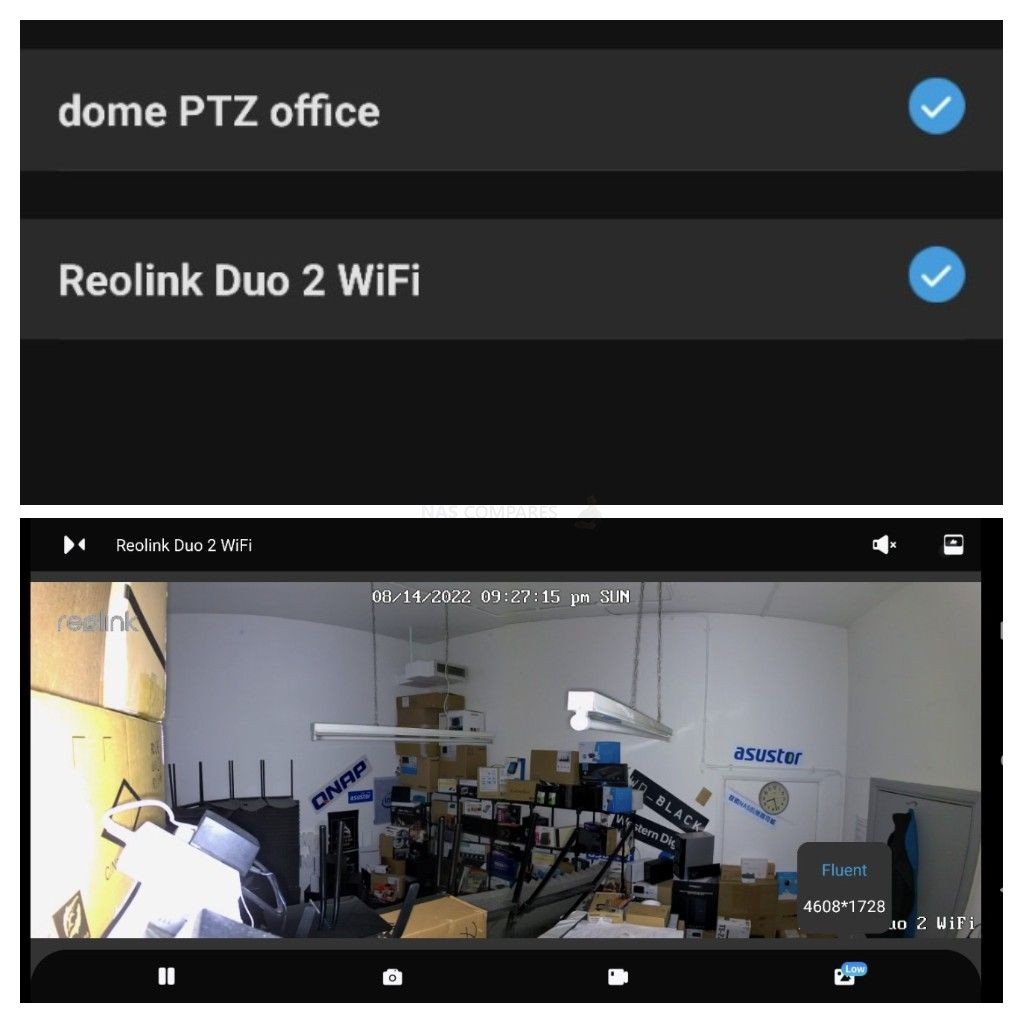 As mentioned, some cameras have their own unique features and the Reolink Duo 2 WiFi is no exception, with its dual camera design. This feature can be adjusted manually (though it is recommended to leave it at its default settings)  as the small overlap in the middle of the field of view between each camera can be refined. This will be of much more useful to users using the camera in angular corridors and curved walled areas, as otherwise, the default image stitching will blur noticeably. Otherwise, I would leave these settings well alone, as most deployments of the Reolink Duo 2 WiFi will run best on the out-the-box setup.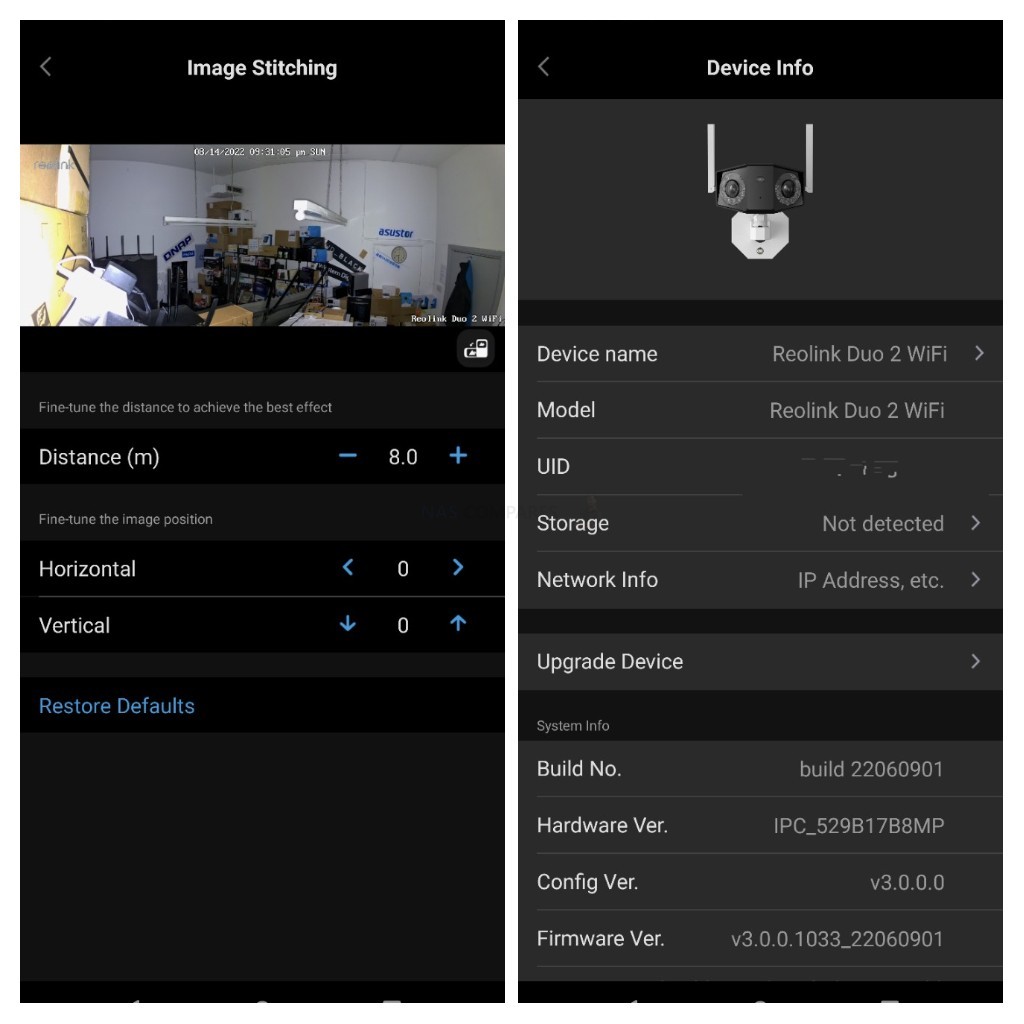 The Reolink application has continued adding features over the years in line with consumer demands in CCTV, as deployment in the home and small offices has become both popular and very easy. Features such as customized watermarks (i.e. a company logo, or Reolink's own), privacy masks (where an area of the recorded/live ad-hoc field of view is permanently covered) and customized coverage areas, that allow you to select one/more specific area of the camera feed (such as a door and/or windows) to use for motion/person/pet/vehicle detection. Most recent updates to the Reolink on-camera firmware and the mobile application have massively increased the number of available features (even on older cameras).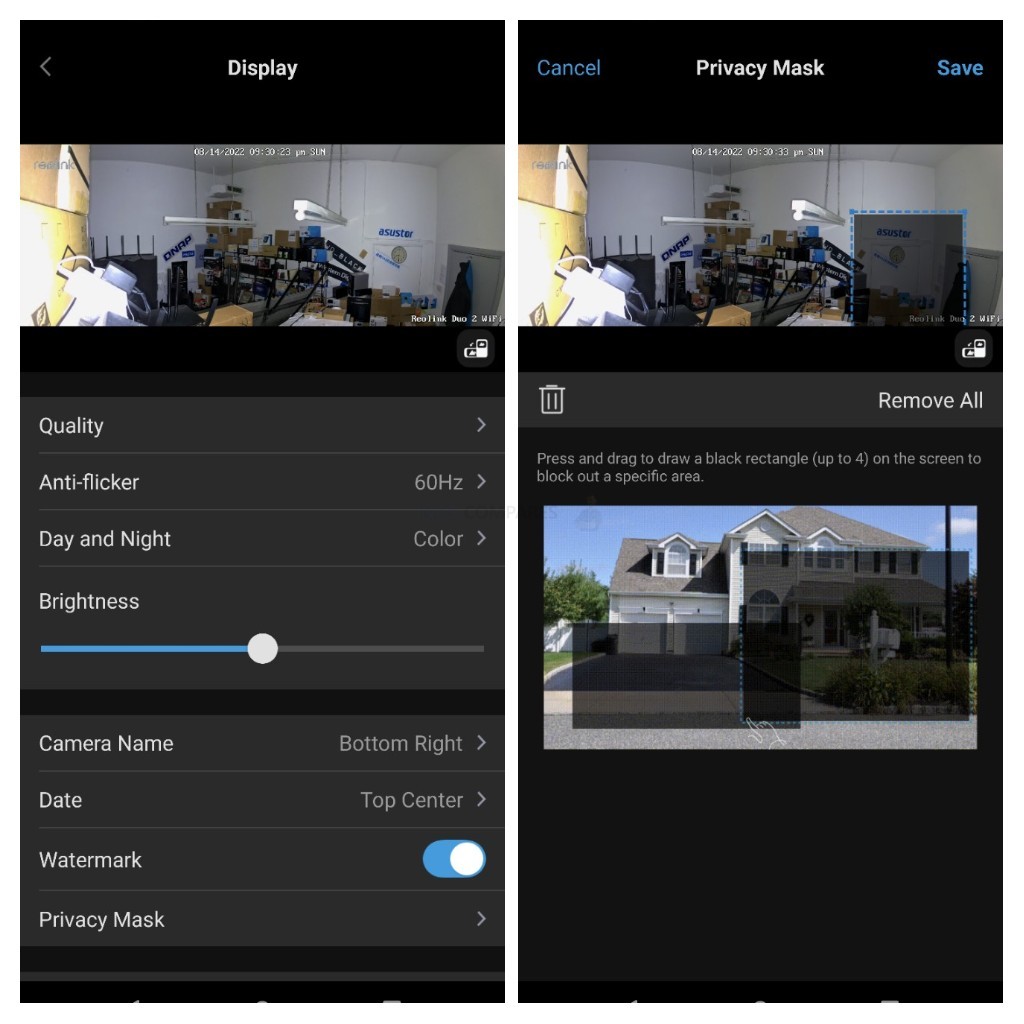 Adding and/or accessing the Reolink camera for the most part is exactly the same on any camera in the brand's portfolio. You can either add the camera by attaching it to your local area network with a LAN/RJ45 camera, or using the 3rd barcode on the base and temporary connectivity via Bluetooth or a brief local hotspot connection. Practically all of the WiFi cameras in Reolink's portfolio also arrive with RJ45 LAN ethernet ports and in most cases, it is easier to connect the camera to your local router via a cable, then after the app finds the camera, you can manually add the local SSIDs and their passwords as needed. Then just disconnect the camera and deploy it wherever you want and it will connect over WiFi automatically.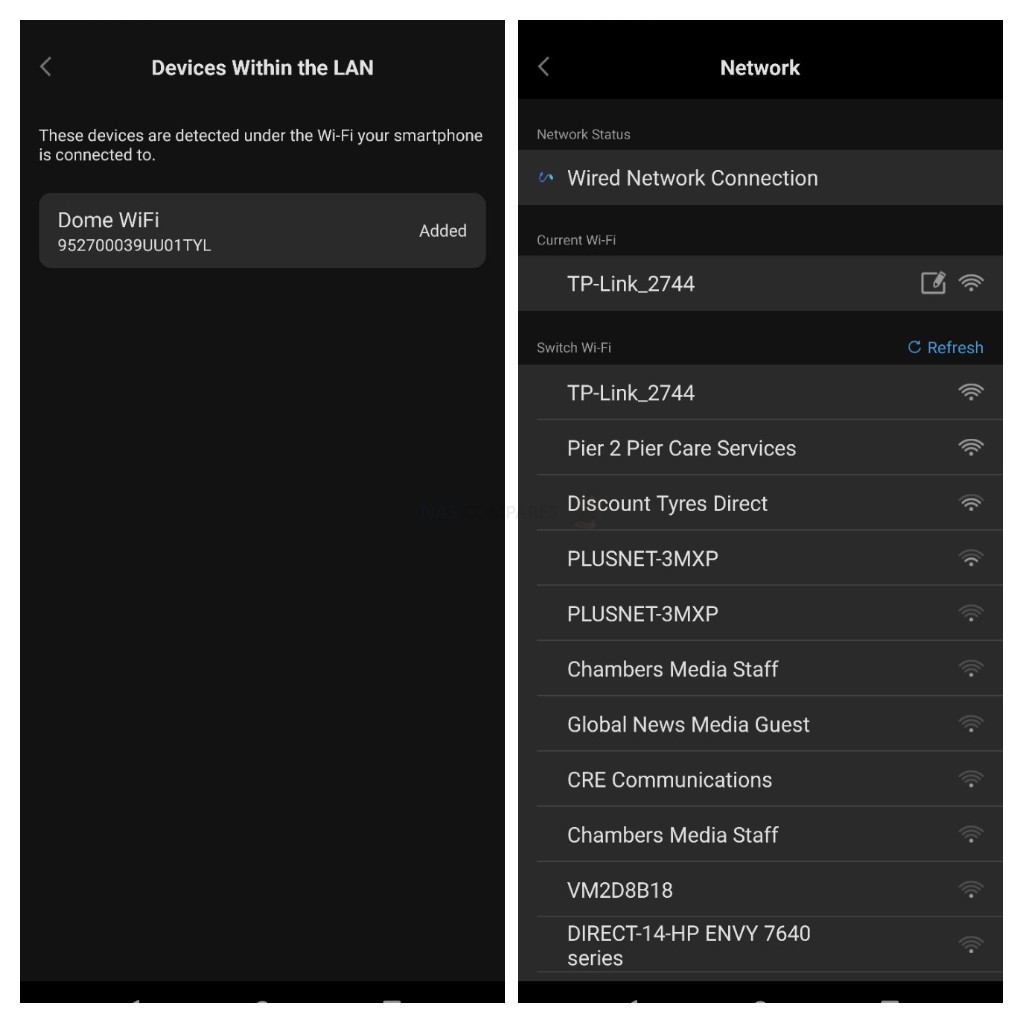 Modern camera hardware releases from Reolink take advantage of 3D barcodes which can be used to quickly interface and setup the camera for the first time. Again, just be away that (like the majority of IP Cameras in the home/SMB market) the initial hurdle is always going to be that adding the camera to your network so it can be accessed externally.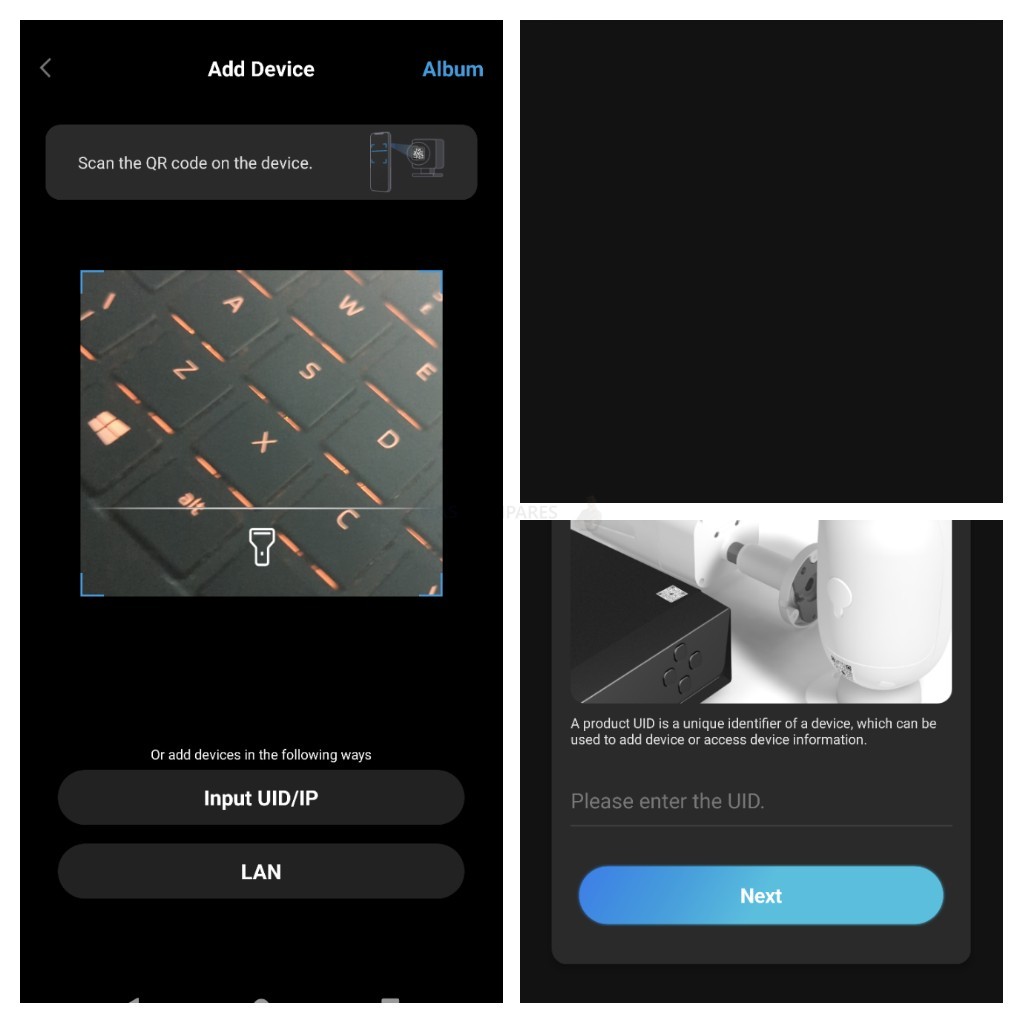 The settings and configuration of the Reolink camera can be broken down into three areas. The first is your Reolink account (you will need to create and register one of these before using the app) which allows you to register and claim cameras for your surveillance setup. The 2nd tier (discussed earlier) is the specific camera control and configuration that allows you to change the devices settings. The final tier of configuration is the Apps own configuration, which is surprisingly detailed! This allows you to create the perfect surveillance setup for your needs and cater your alerts and notifications to best suit your needs.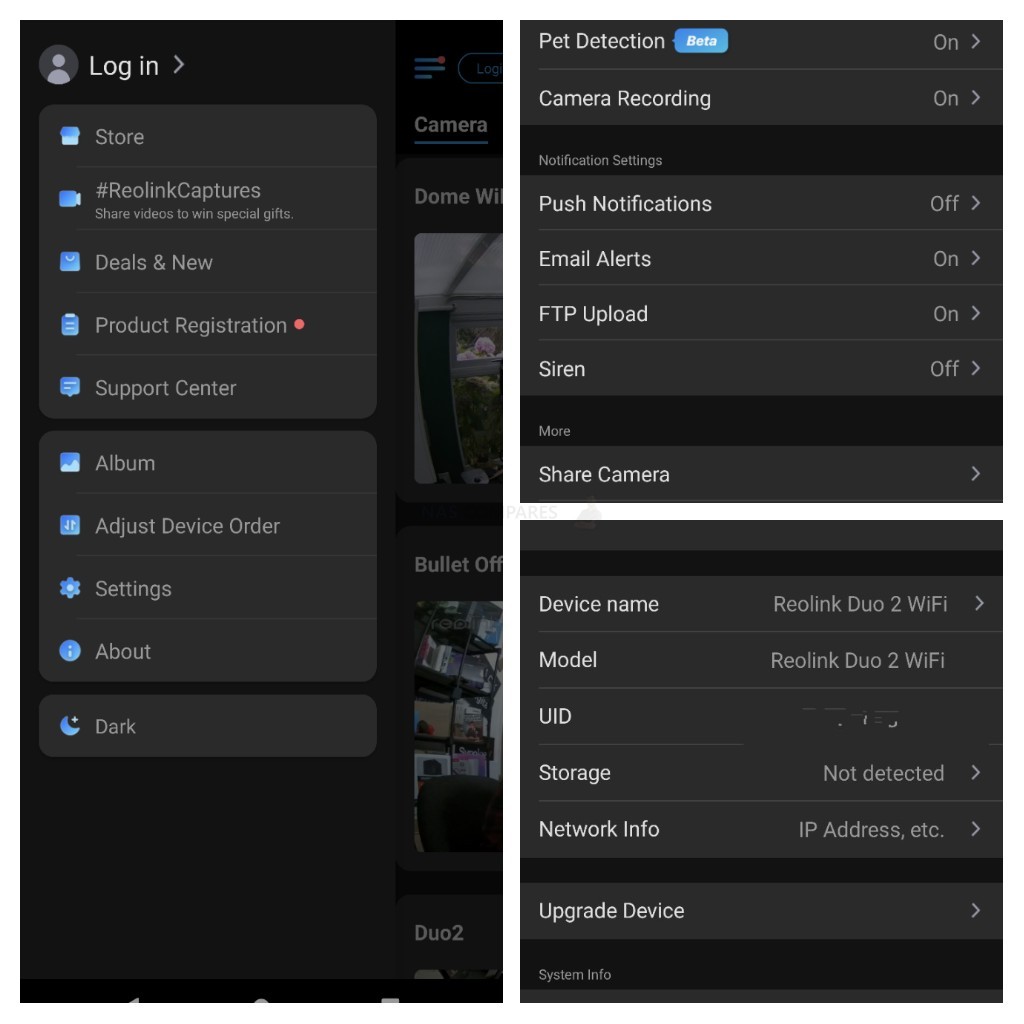 The alerts you receive can either/all be sent as push notifications to your mobile device via the app or via messaging systems (this requires further registration). These alerts and notifications can also be scheduled to ensure that you only get them when you want/need, as well as  support of multiple user accounts and credentials can be created to ensure that key people get the notifications appropriate to their availability.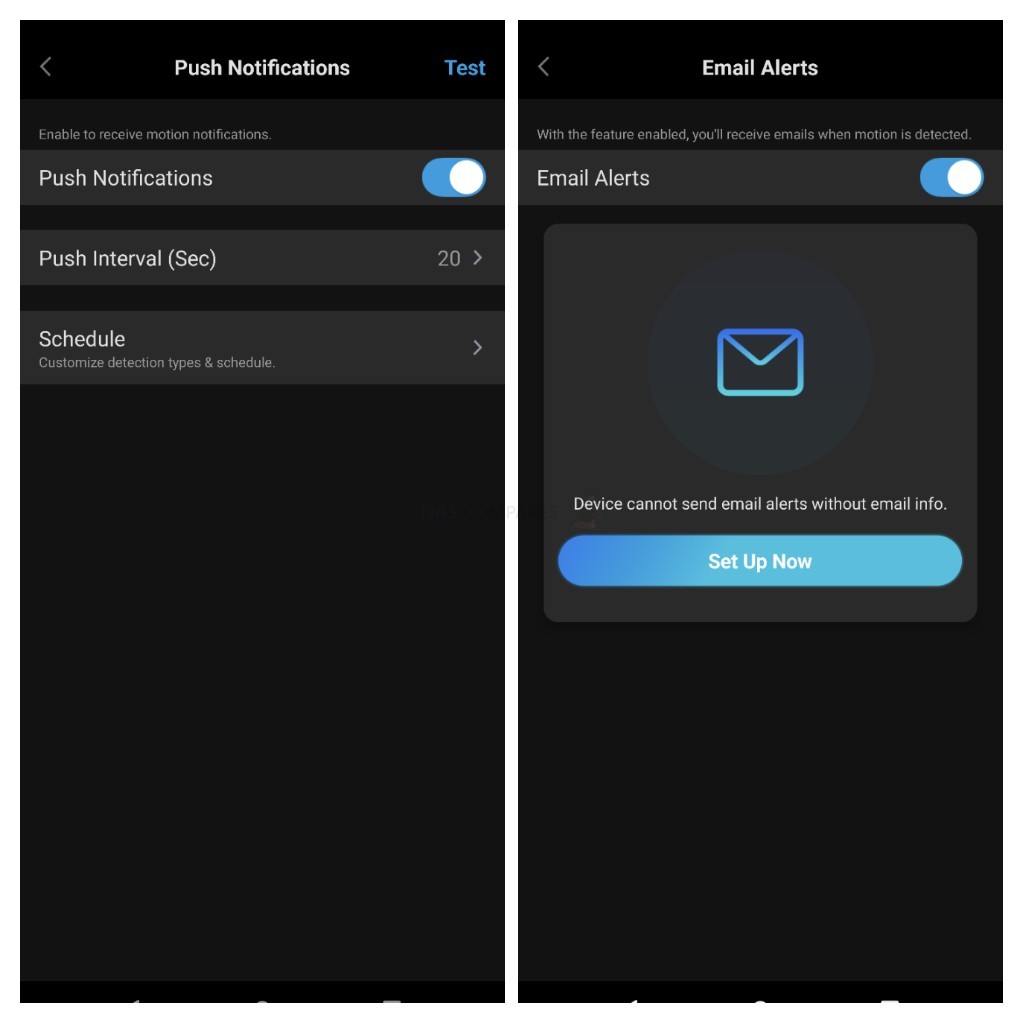 Now, having all these notifications and alerts for when your camera recognizes that a trigger/rule has been triggered is useful to allow you to connect with the camera and check the feeds on-the-fly, but what about recordings? What are the options for when you want to keep a record of the footage. There are several different options open to you here that scale is cost, utility and ease of use. ALL Reolink IP Cameras arrive with an available Micro SD Card slot that supports up to a single 256GB in the most recent hardware releases (pre 2019 it is 128GB) which can be used to store recordings for alerts OR 24×7 use, with customizable overwrite rules (i.e how many days or recording/retention you want, before you overwrite the oldest files). The higher the image/video quality (resolution AND framerate) and longer the decided clip, the more space you are going to need. Thanks to the customized recording schedules, areas of coverage control in the app camera feed AND the recently added support of Person, Vehicle and Pet detection, you should have considerably fewer false alerts sent your way and much less space wasted on recordings that were made in error. Additionally, all these recordings can be accessed remotely via the Reolink mobile app and there are improved and much more efficient tools such as smart lase playback and high playback speed options included, as well as the option to download a recording inside the camera to your local PC/Mobile device from inside the app.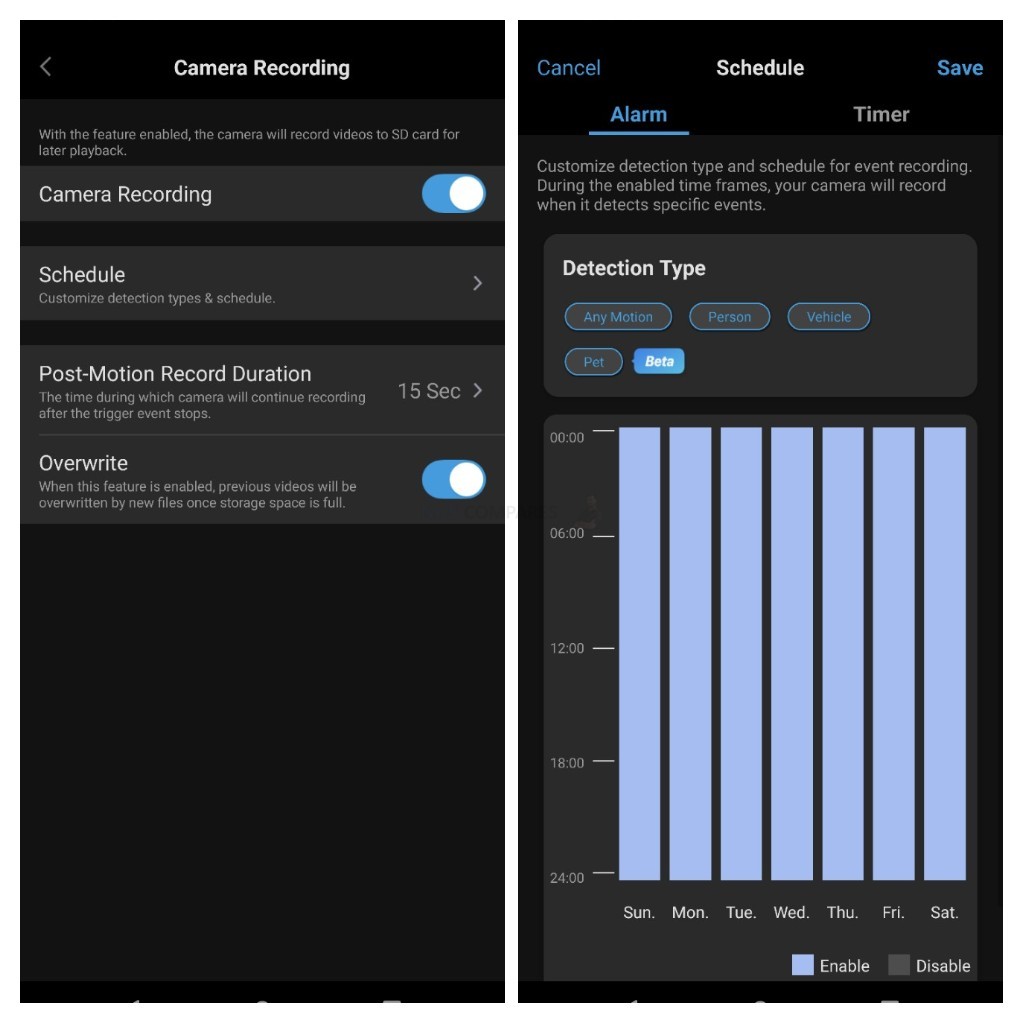 If you like the idea of using the Reolink software BUT the idea of relying on an SD card inside the camera seems risky (theft/damage of the camera), or you want to consider dual recording methods, then you still have a few different options available. ONVIF-supported Reolink cameras (more than half of the entire Reolink family is Onvif supporting) allow you to connect and existing 3rd party NVR or NAS surveillance software from Synology and QNAP with the camera. Alongside the option to store the recorded footage and events on the NAS, you also have the option to either use the camera's own alerts/hardware to make it's decisions on what to record OR you can allow the NAS/NVR to take full control with its own software. It is very adaptable. Lastly, when it comes to remote storage on your Reolink camera, you can use the app to connect your camera to a network/internet-based area of storage (perhaps a low-cost NAS that does not have its own NVR tool, or an area of storage on a server that you partitioned off as a LUN). The FTP Server protocol support is actually quite sophisticated and allows you to create rules for recording quality, naming, encryption and more.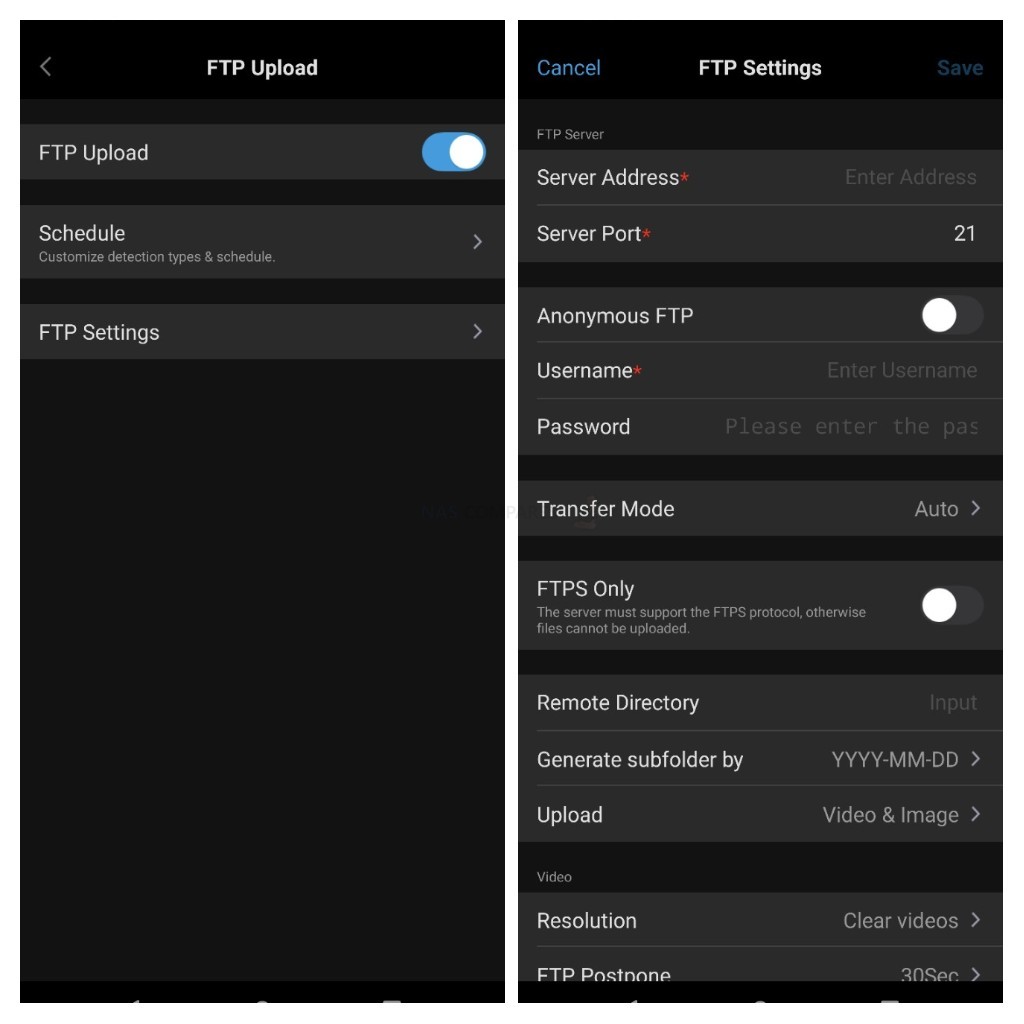 Alongside all these recording methods, there is also the option via the mobile application to take advantage of local recordings. This option, although quite limited in its use compared with SD Card or connected NAS/Cloud storage (as it is much more ad hoc and manually actioned) CAN be useful if you get an alert/trigger pushed to your device, you connect to the camera and see something happening RIGHT NOW that you need to be captured in photo/video form. If you are watching an intruder or event take place anyway, why just rely on your camera storage and/or NAS? Use the local record function to IMMEDIATELY record the footage you have on-screen to your mobile device for faster saving AND to have another copy.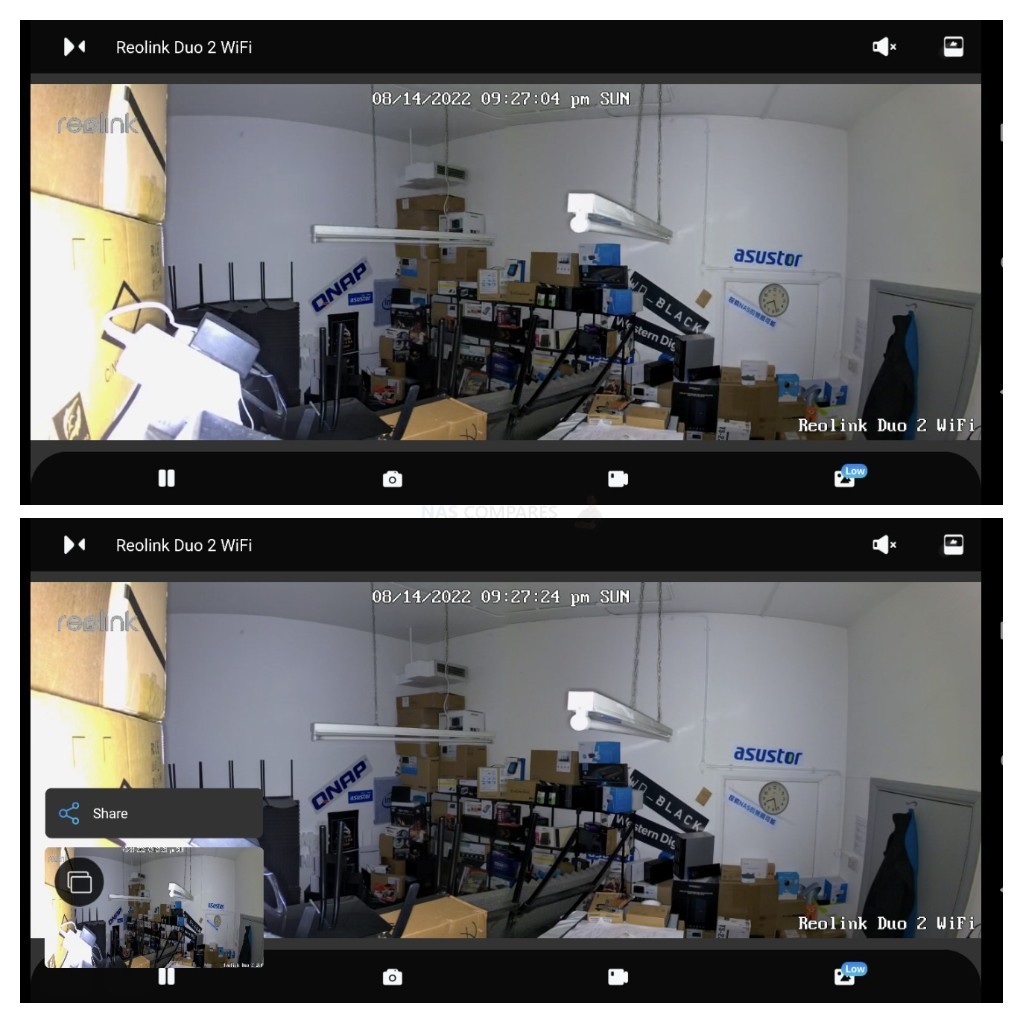 AI recognition has grown in popularity in the world of NVR/CCTV considerably in recent years for two simple reasons. 1) The space required for high quality and legally usable footage in an age of 4K and HEVC recordings has grown considerably and therefore more accurate recordings that only happen when they are needed are much more desirable, and 2) depending on the location of your camera(s), the ease of motion trigger getting triggered by a wandering cat, passing car or more is quite high. This 2nd point also highlights the desire by users for much more tailored alerts. i.e., you have a camera outside of your building and you know people will be walking back and forth all day, but you WANT to KNOW when a car pulls up outside – vehicle detection, area detection and tailored object detection allows you to o that. The same goes for a home where you want to know if you get an intruder, but do not want your dog accidentally triggering motion alerts.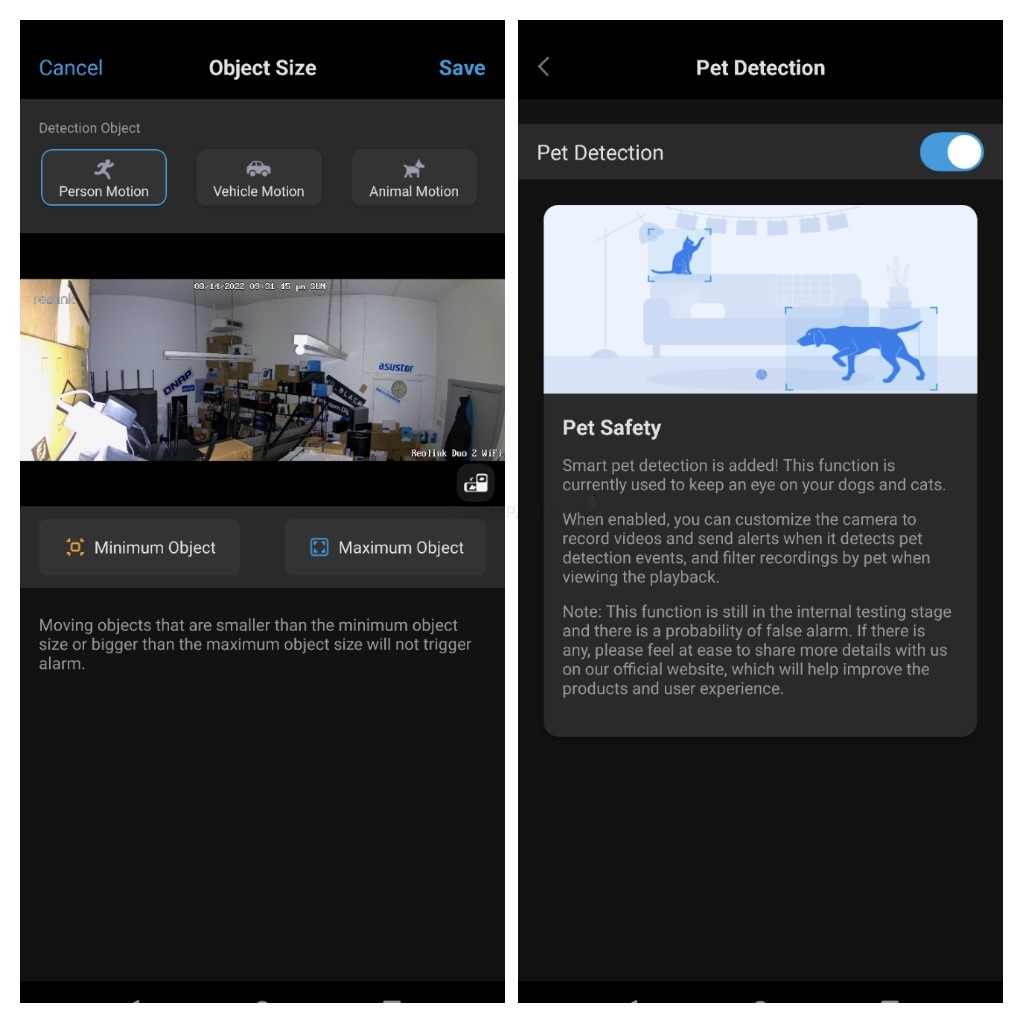 Practically all Reolink cameras arrive with some form of nightvision, which can be broken down into two things. The first is that the camera has the ability to use multiple onboard LEDs to automatically enable when the cameras sensor notes that the ambient light has diminished. These LEDs allow the camera to see a considerable distance (typically, the more sensors, the further it can see) and the Reolink Duo 2 WiFi is one the best-equipped examples of this, thanks to its dual-lens design. Additionally, most Reolink cameras released after 2020 arrive with an onboard light that can be manually or motion-triggered to increase the light in the field of view.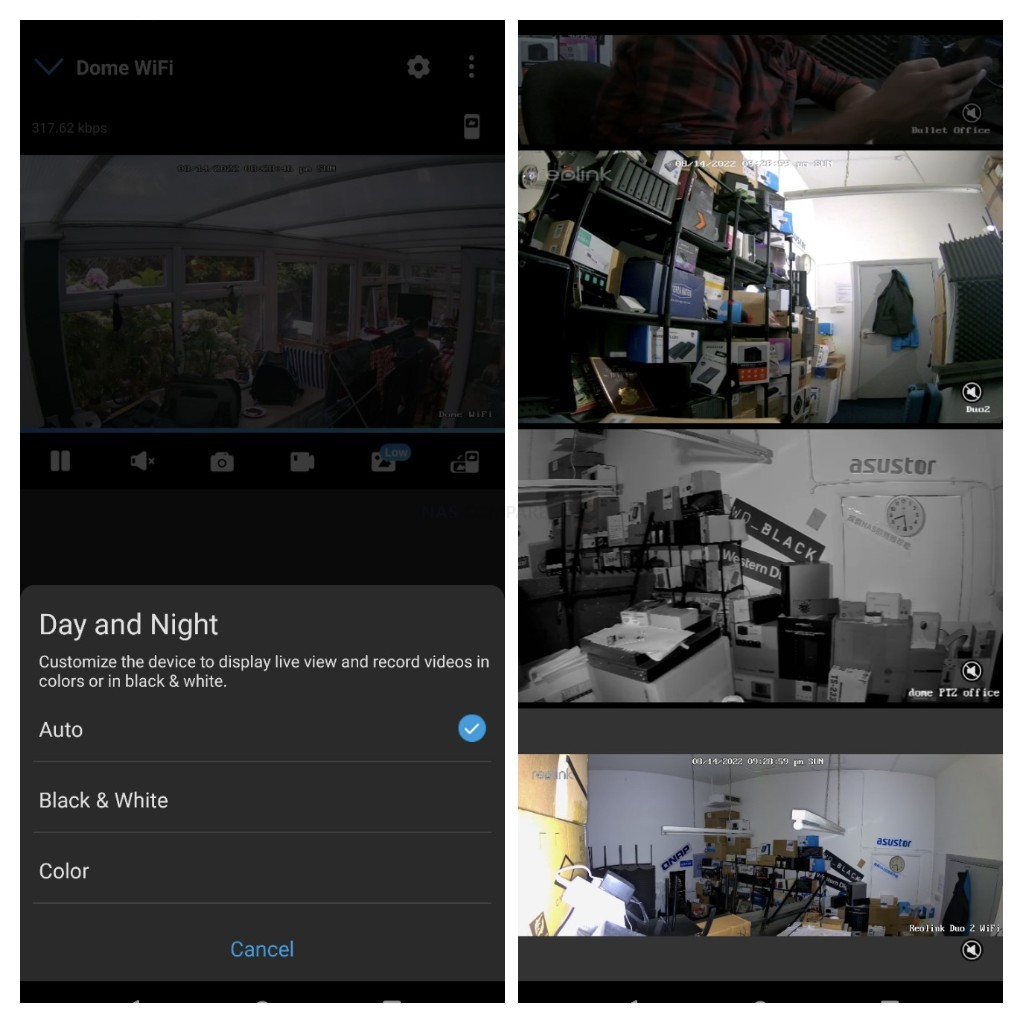 However, the Reolink Duo 2 WiFi also introduces a newer feature (available on other cameras but improved for this camera and future releases) that allows the camera to convert a black and white scale nightvision recording into colour with the use of light and identify particular colour spectrums. The difference between the two is quite notable and can be applied to BOTH low-quality and high-quality streamed feeds on the fly. Very impressive and VERY useful.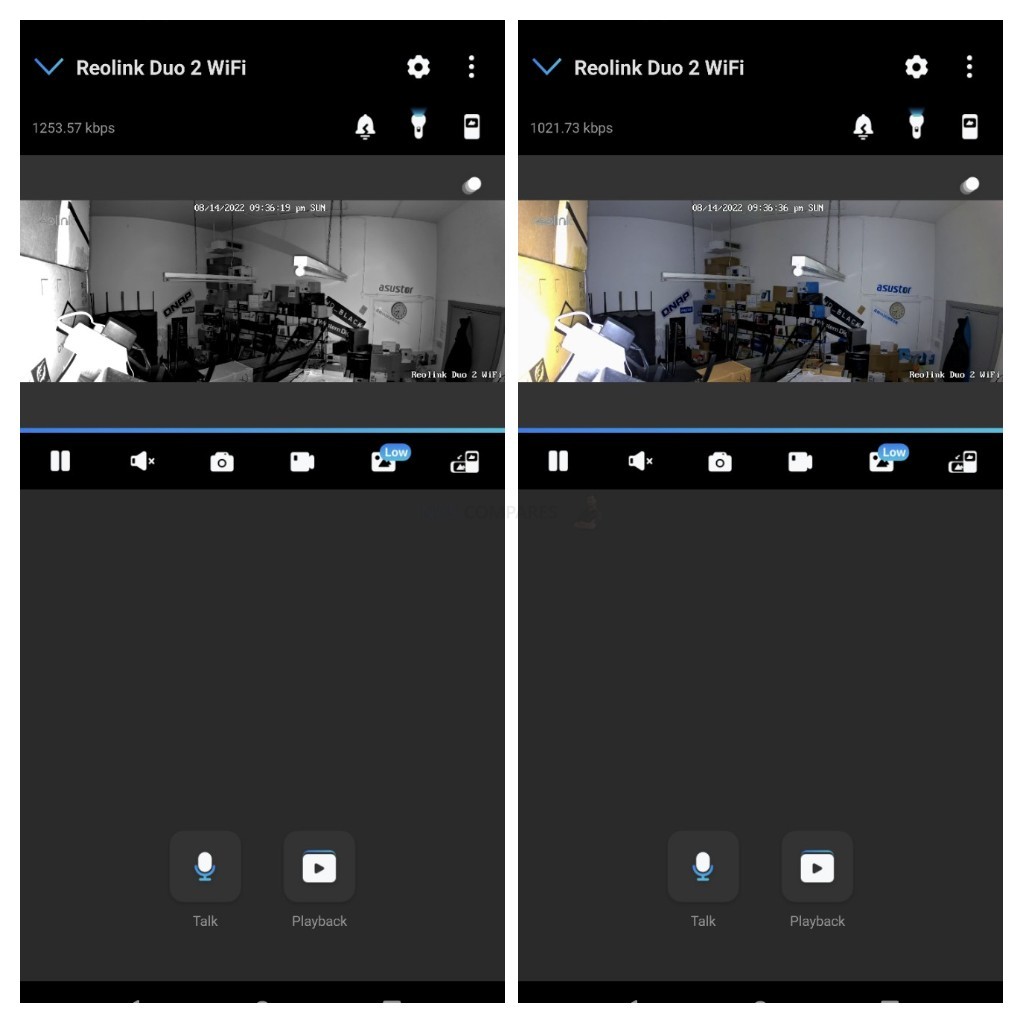 Finally, when it comes to interaction with your camera, if you have audio in/out (as found in the Reolink Duo 2 Wifi), you have the option on all camera feeds (at the click of the microphone icon) to talk into your phone and immediately output the audio to the camera location. Additionally, you can use the audio input function to hear/record any audio alongside your recordings (or independently if you choose). However, particular cameras (with the Reolink Duo 2 WiFi being one of them of course) have the option of an inbuilt alarm/siren that is remarkably loud! This can be set to action upon motion being detected (whole capture area or pre-set area with object detection) to deter would-be intruders OR you can manually action it in just two clicks remotely. The volume of the alarm and the sensitivity of the motion detection can be easily adjusted.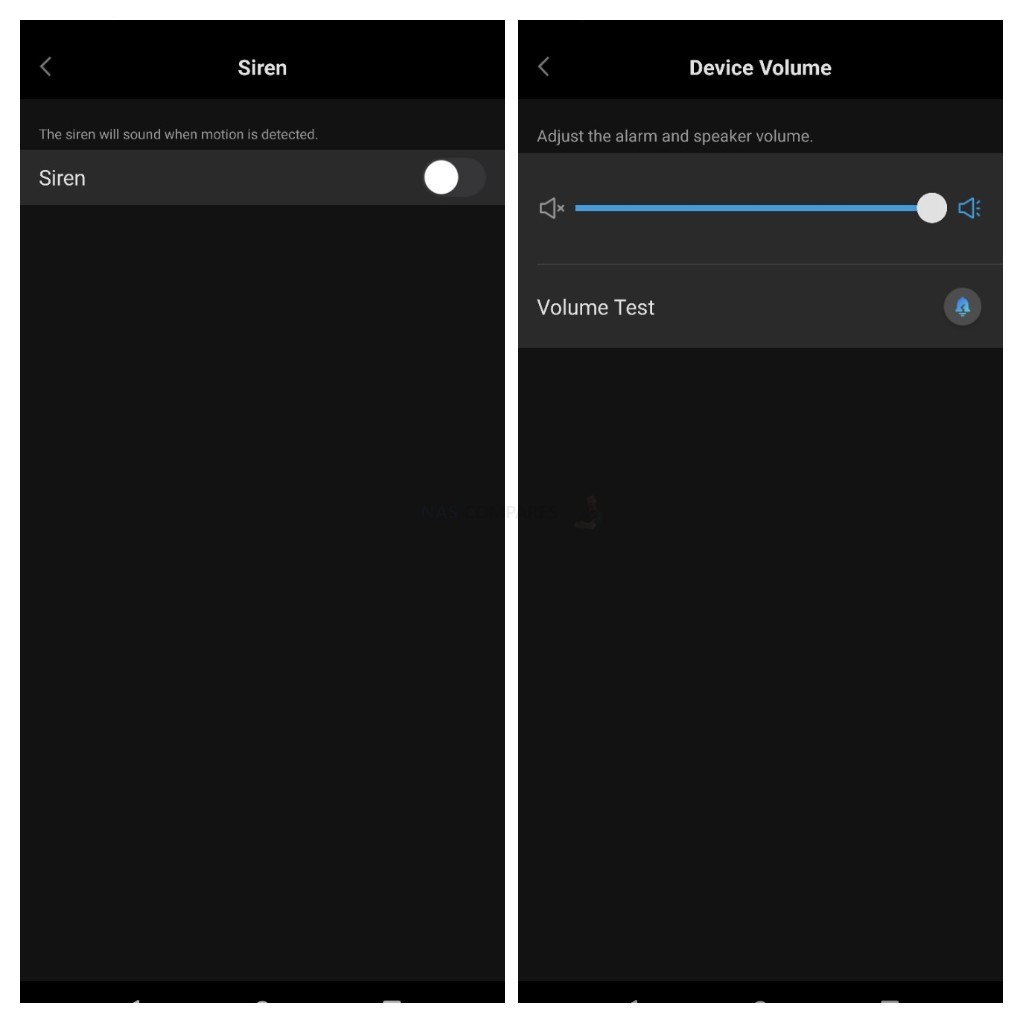 As I said at the start, the Reolink mobile application has evolved incredibly quickly over the last few years and although some features (such as cloud recording) are still locked behind paid subscriptions and/or only certain devices in the product family, the app is still free with your camera purchase AND allows you to use ALL the other features with an SD Card, NAS, NVR or FTP server (depending on the camera of course). Throughout my testing, it continued to be very responsive, smooth and aside from the inevitable range of permissions (storage access, mic access, camera access, etc) that you will need to enable on your client device to use all the features, it felt very secure and stable.
Reolink Duo 2 WiFi Camera Review – Conclusion
It is really, REALLY hard to fault the Reolink Duo 2 camera! Although it is by no means the most affordable home/business camera that the brand has ever released, considering we are talking about a 2 lens camera, that outputs in 4K, has an incredible 180-degree capture area, is IP66 outdoor weather protected, supports Alexa/Google-Home AND has some substantial wireless area coverage – for the £169 pricetag, it's a bloody good deal. It's worth noting that this price tag does NOT include your storage, which (depending on your retention needs) is going to range from as little as £10 for a 128GB SD Card, to a NAS server and/or a cloud subscription every month. You cannot even really fault Reolink for it's range of supported connections, with the Reolink Duo 2 range arriving in this WiFi form, a PoE form, a Battery powered (solar panel too) form and even a 4G SIM version to use it's own data plan. The camera is a little heavy than you might think, is a little more power hungry than your atypical 1 lens camera and is slightly wider/deeper than your typical bullet/dome camera – but these are very small complaints and overall this is probably (IMO!) the best camera that Reolink have ever released.
PROs of the Reolink Duo 2 WiFi Camera
CONs of the Reolink Duo 2 WiFi Camera

4K Recording, yet efficient rec sizes
180 degree field of view is A++
Two-way Auto AND a triggerable high db(A) siren
Exceptional nightvision and colour nightvision support
IP66 weather proof
Two lens that can be manually adjusted, with LEDs spread across them
560 lumens spotlight
Huge range of recording methods supported
Object detection at this price and quality is impressive
Mobile App is better than ever
Arrives in WiFi, Battery, PoE RJ45 and 4G Sim versions
WiFi version STILL has a Cat/RJ45 connection option

A good % higher in price than many other Reolink cameras
PTZ Support would have been a nice bonus
Cloud recording support is limited and no trial option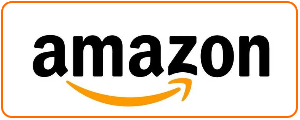 📧 LET ME KNOW ABOUT NEW POSTS 🔔
Join 1,582 other subscribers
Get an alert every time something gets added to this specific article!
This description contains links to Amazon. These links will take you to some of the products mentioned in today's content. As an Amazon Associate, I earn from qualifying purchases. Visit the NASCompares Deal Finder to find the best place to buy this device in your region, based on Service, Support and Reputation - Just Search for your NAS Drive in the Box Below
Need Advice on Data Storage from an Expert?
We want to keep the free advice on NASCompares FREE for as long as we can. Since this service started back in Jan '18, We have helped hundreds of users every month solve their storage woes, but we can only continue to do this with your support. So please do choose to buy at Amazon US and Amazon UK on the articles when buying to provide advert revenue support or to donate/support the site below.

Finally, for free advice about your setup, j
ust leave a message in the comments below here at NASCompares.com and we will get back to you.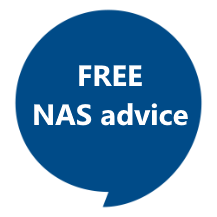 Need Help?
Where possible (and where appropriate) please provide as much information about your requirements, as then I can arrange the best answer and solution to your needs. Do not worry about your e-mail address being required, it will NOT be used in a mailing list and will NOT be used in any way other than to respond to your enquiry.
Support What We Do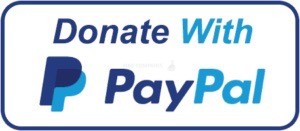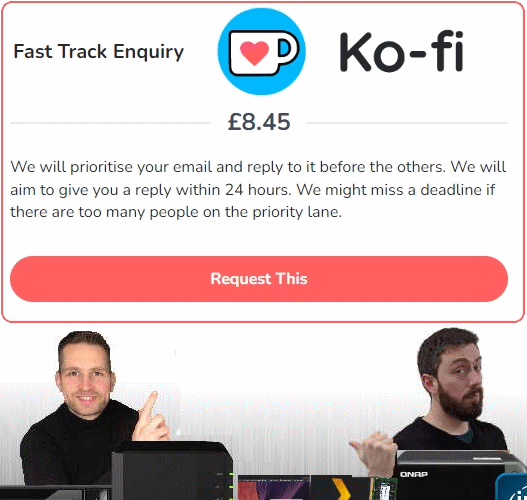 Terms and Conditions
Alternatively, why not ask me on the
ASK NASCompares forum
, by clicking the button below. This is a community hub that serves as a place that I can answer your question, chew the fat, share new release information and even get corrections posted. I will always get around to answering ALL queries, but as a one-man operation, I cannot promise speed! So by sharing your query in the
ASK NASCompares
section below, you can get a better range of solutions and suggestions, alongside my own.