A Sincere THANK YOU from NASCompares!
As 2022 draws to a close and many of us prepare to spend some long overdue time with our families and friends, myself* and Eddie the web guy wanted to take this opportunity to thank you from the bottom of our I.T enthused hearts for taking the time to watch, read or just simply share our content in 2022!
A HUGE reason that we were able to do as much as we could this year was thanks to those 'go the extra mile' users who chose to donate and support NASCompares (Unsubtle plug, I know). I need to stress, this is NOT an email intended to drum up more donations or an effort to promote our channel or services further (especially if you have already donated, as it would be rather 'preaching to the choir' a bit). No, this email is to sincerely thank you for supporting us by taking the time to donate and support our YouTube and Website – whether it was via donating, or simply choosing not to skip an ad on YouTube or visiting the site with your Ad-Blocker off/low. This year we have published 335 videos, produced 195 Articles & Guides, created 381 Comparisons and News Pages and helped 3,580 users in our free advice section & forum, and it simply would not have been possible without heroes like you! Your donations or Ad revenue went into purchasing new equipment for our studio for better sound, better video production quality, and better testing equipment leading to us slowly but surely revisiting all of our older-gen videos to update them to the latest setup.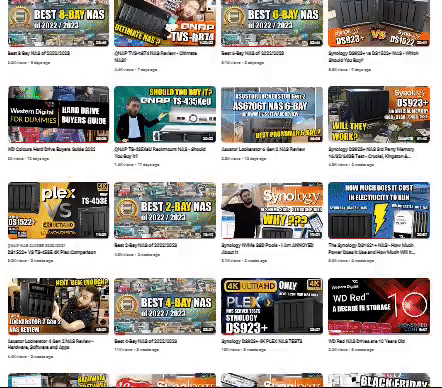 Thanks to your donations and support, we were able to fully explore the following new subjects on NASCompares this year:
TrueNAS Core and TrueNAS Scale
UnRaid Installations and how-to guides coming in 2023
Deeper coverage of 4K Multimedia on NAS
Expand into the topic of NAS Security and Safety
Coverage and Testing of Mammoth 20TB and 22TB Hard Drives
Start our 'Data News of the Week' weekly news round-up (returning in 2023 after a pause during a slew of new releases this Autumn/Winter)
Exploration of the subject of the Energy Cost of NAS and the TCO you need to know
Extensive PCIe Gen 4 SSD Coverage and Testing
Deeper and Meetier Software Reviews (spanning hours in length)
Thunderbolt 4 and USB 4 Hardware and Performance Testing (Big series on this coming in Jan)
Deeper focus into Routers, as well as exploring WiFi 6E and the 5.9Ghz Band
Purchase of a toy seagull for when the anger builds up
Updating our buyers guides, as well as introducing whole new brands and subjects for new ones
Improving the quality and quantity of our content on Surveillance cameras
A wide range of web tools developed by Eddie to assist users in finding the best Price per TB drive for their needs, the most efficient Energy Cost and Performance Scaling
Let me reiterate, we do not receive any financial subsidy from the brands we cover to facilitate the content we make (with the exception of a recent WD campaign to promote 10yrs of WD Red, which went towards a server upgrade) as this allows us to be independent of outside influence. Sadly, this does mean that the majority of hardware that is unable to be provided by the brand for hands-off-review collaboration, we have to purchase ourselves. This is why we are so fantastically grateful that you took the time to support us and further support our passion for this subject. So, thank you for being incredible and we look forward to keeping you informed, assisted and entertained (ok, that one might be pushing it) in 2023!
Of course, it would be remiss not to thank everyone who went that extra step and donated to NASCompares. You could have watched the videos, let the ad at the start do its thing, leave an ad playing on the blog whilst you read – just trust the ads to support the content. You could have done that and that's fine and dandy. But you went the extra mile! You donated to us (whether through the advice section or just point-to-point on Paypal) and that money went directly into making content. An ENORMOUS thank you to the following people who supported us this year (whether it was just a $1 or those of you that actually spent time calculating the value of the advice/support you received and donated much more – John in Sweden!). Below is the roll call of NASCompares supporting heroes!
THANK YOU TO THE FOLLOWING PEOPLE FOR SUPPORTING US WITH YOUR DONATIONS here on KoFi or via YouTube!
Anthony E Nunez
Finley
Philk
Brian Free
Ted Trimble
Josh D
Greg W
Young Basketball
Pete Breen
Walter Bastiaenssens
C Berg
Eric Newton
Mark Beatty
Aaron K Canales
Marco Merletti
Dave Williams
Kris Vanparijs
VinceM
Rich
Rich C.
Michael Memory
Justin
Rich
NKN
Ed Morris
Anis
Jerry Weber
Adrian Meyer
Joey
Charlie
Mdhzk3
David Vandome
Andrew Lunn
rerunx5(Alex)
StevenCurtis
Julian Baird Photography
daniel
Brian Wells 'not from Arizona'
Andy Johnson
Jonny Micay
Nathan
Linda
Des
Agarthan
Brian Creek
Dave
FighterFlash
Stefan
Ben F
Frederic
faD
ODFLOW
Filip
Nate Foster
Georgios Mathianakis
Zac
The Preacher Plays
Lars Vermeer
Hugh
Matthew
Mahajat
USSEnterprise
Cory
Graham Parker
Pete
dominik
Paul Routledge
Phtgr
Rahi
Simon
Christopher Nolan
Steve B
jaffar
Logan McNay
Gerald King (Jerry)
Baxter
Dave
Oli and Steph
Digory
Lucas Adrian
Gary Bluhm
Dawid Robaszkiewicz
Bradley Perigo
Robert Murray
Ross Bradley
Remote Haus Post
Simon
George
Pete Featherstone
Kevin
Brian
Malcolm
Noisy NAS
Pops
Mike
Brian
Nigel Wright
rhakker
Rich
JEFF MORRIS
Sasha
Marco
Carlos
Valentin
David Borrington
Robb Hammack
GC
Anthony Joh
Kevin Wick
Mark
Robert
Eileen Pratt
Phil Brittain
Larry Fine
Paul
Lukasz
Cudot
Mutlu
Bruce
Chris
Adam
Stephen Thompson
Bret Johnson
Gonzalo
Sceleratus
Ken Murray
Randy Singer
Jacob
Rafal
climacs
DOM
Jeff Boyd
Dmitry
ozjohnno (John McGuinness
Michael
Rahul
Venkat
guidog
Patrick H – aka Motudiver
Dean
Emilio Garcia
Tim Browning
phil
Isak P
Mark
Adil Soliman
Jon
Geir Nordli
TribalHound
Thales
Clinton
Chris V.
LU,CHENG-HUNG
Neale
Ante
Jess Spano
Heiko's Garage
Rob P
KC
Gina
Neil Dickie
Raul
Collie
Jon K
Kristen Nicoletti
Joey Choi
Cesar A Jimenez Lithgow
Larry
Gerry Rovner
Jefry Shebroe
Al
Lev Holý
Chris
Ben
AG
Evan Athea
John Tassell
Matteo
Mark
Neville Thannhauser
Hossein
Bryan
Mark Baxter
Gail Lewis
Joe
Nigel
Rob
Annie
Semos
Sandeep
Mark Warner
Rudran
Michal
JDVDubai
trevor
Marc Mann / San Dieggo
Mark
Pierre
Mark Brouwer
Donia
Chris Levine
CMP
John McBride
Luke B Hosinski
Mike Morgan
Wesley Hoosen
Tom
Anas El Amraoui
Jetse
Ryann
Mike B singapore
Dean Warner
Roy Dennis
Ian Perryman
Stew Martin
Premo
Jason Schmidt
Mehmet
Kyle Kreth
Adam Messulam
Adel
Molly ScanlonChris Martin
Michael
Pete
NKN team & nConnect
Peter Plantener
Richard OhSean
Greg Murch
Elizabeth Pellerin
Gary Warrick
Geoff
Rafael DelCastillo
Adam K
NigelDBA.com
R Dolan
Rachael Franklin
Grant Kunneke
Roger
Miguel A
Giuseppe Limblici
Robert Newton
Greg Beard
Alby Anderson
David Crowther
Elliot
Jeff Fenton
Owen
Beau Boundy
Frank
David Smith
Muhammad Farrukh
Morten Schmidt
teaboy
jim
Thomas
Brian Monarch
Alexander
Rob Hoernig
Chris Howell
Mike Cofferon
Allan
Nikolay Nikolov
Michael Sarri
Carlos Hernandez
Alessandro C. – Italy
Michel
Frank
Ed
John Canning, Vermont, USA
Rob
Sascha
John
Gregory
Peter
ajlowy66
ErnieSugrue
VarunRoy
AbdullahSaeed
laurentmomy
Abe Ibrahim
Tom D'Andrea
Jonathan Crawford
LLChris
KiwiDad8
Simon
Ed Starkey
KenParkyn
ClintonHughes
Stan Moore
Bill Yost
Jon Wood
Paul Routledge
Robert M
Per Jonasson
JP B
Dale Mellor
Murtaza Kankroliwala
Stefan Reisener
Łukasz Fidosz
Lee Gurley
Michael Stilborn
derf604
Marcus Blum
Eugene van der MerweSteve Ainsworth
Skip Morris Fly Tying
Bill Ritchie
Lainey
Hiroshi728
David Grove
John Pumphrey
Bill
Tony O'Mahony
Gary Grovesjoeyvee
Michael Falter
Tomas
Dan
Elaine Feather
PeterTaylor
centrocolibri

Raleigh Peyton
ELMFIELD284
Deryl A
Andrew V.
Marc Wizard
Donald Davies
PhilK
mickhowarth

Telecino
EdWSuor
*one for the objective pronoun fans…
📧 LET ME KNOW ABOUT NEW POSTS 🔔
Join 1,468 other subscribers
Get an alert every time something gets added to this specific article!
This description contains links to Amazon. These links will take you to some of the products mentioned in today's content. As an Amazon Associate, I earn from qualifying purchases. Visit the NASCompares Deal Finder to find the best place to buy this device in your region, based on Service, Support and Reputation - Just Search for your NAS Drive in the Box Below
Need Advice on Data Storage from an Expert?
We want to keep the free advice on NASCompares FREE for as long as we can. Since this service started back in Jan '18, We have helped hundreds of users every month solve their storage woes, but we can only continue to do this with your support. So please do choose to buy at Amazon US and Amazon UK on the articles when buying to provide advert revenue support or to donate/support the site below.

Finally, for free advice about your setup, j
ust leave a message in the comments below here at NASCompares.com and we will get back to you.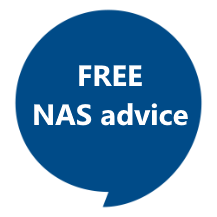 Need Help?
Where possible (and where appropriate) please provide as much information about your requirements, as then I can arrange the best answer and solution to your needs. Do not worry about your e-mail address being required, it will NOT be used in a mailing list and will NOT be used in any way other than to respond to your enquiry.
Support What We Do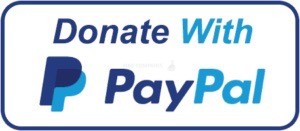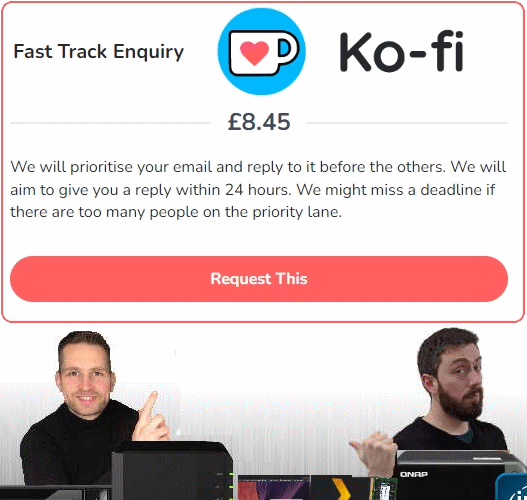 Terms and Conditions
Alternatively, why not ask me on the
ASK NASCompares forum
, by clicking the button below. This is a community hub that serves as a place that I can answer your question, chew the fat, share new release information and even get corrections posted. I will always get around to answering ALL queries, but as a one-man operation, I cannot promise speed! So by sharing your query in the
ASK NASCompares
section below, you can get a better range of solutions and suggestions, alongside my own.