Terramaster U8-450 Rackmount NAS Review
Here at NASCompares, we've seen a myriad of Network Attached Storage devices come and go. Enter the Terramaster U8-450 Rackmount NAS, a unit that piques our interest and promises to redefine the NAS landscape. Designed to cater to a diverse audience – from the meticulous tech hobbyist to the demanding professional – this NAS claims to strike a harmonious balance between power, versatility, and ingenious craftsmanship. Whether you're a bustling business safeguarding your digital empire, a media maestro in search of expansive storage sanctuaries, or someone merely dipping their toes into the vast NAS waters, our deep dive into the U8-450 is bound to offer insights. We'll dissect its every aspect, from the outer shell to the heart of its hardware. So, gear up and join us as we unravel what makes this NAS tick and if it's worthy of the NASCompares spotlight. Let the exploration begin!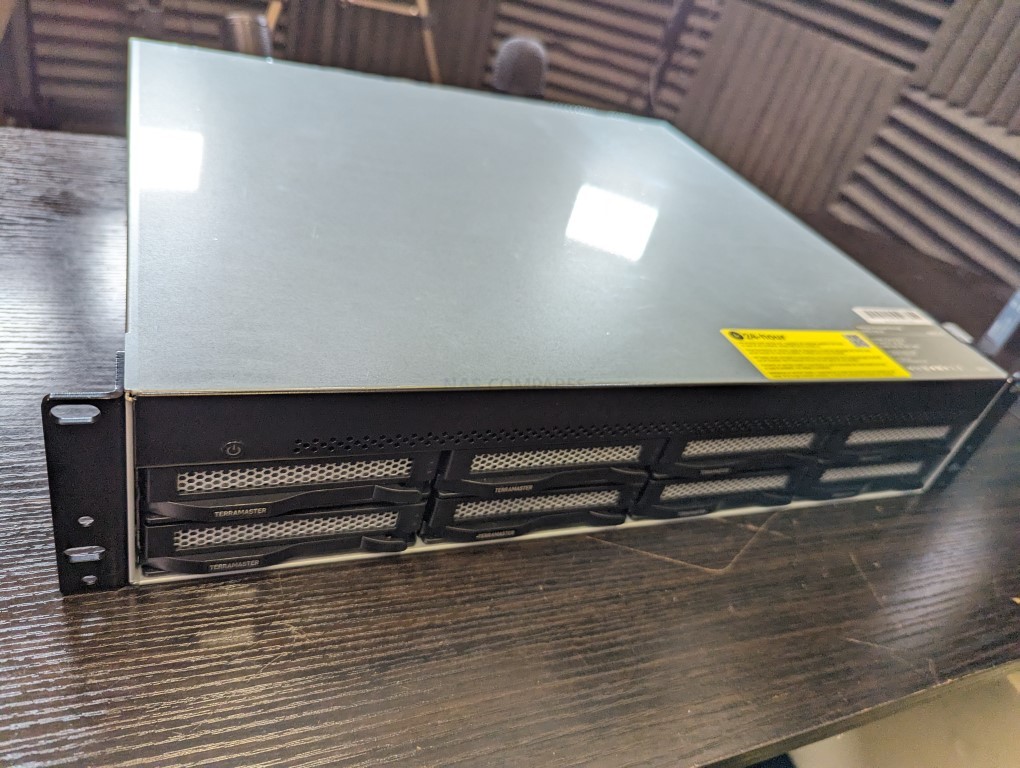 Terramaster U8-450 Rackmount NAS Review – Quick Conclusion
The Terramaster U8-450 Rackmount NAS demonstrates efficient space utilization with its 2U chassis and depth of 38cm. Its innovative features, such as the inclusion of TRAID and the direct integration of ports like the 2x SFP+ 10GbE, are commendable. With a price tag of $999, it provides tremendous value, especially given its robust connectivity options, including 2x 10GbE and 2x 2.5GbE ports. Internally, the device showcases a custom M-ITX board and a fanless CPU heatsink covering the Intel Atom C3558R. While the TOS 5.1 NAS Software has seen notable improvements, it still trails behind Synology DSM and QNAP QTS in terms of smoothness and application breadth. However, Terramaster's post-Deadbolt enhancements emphasize security. Plus, the device's compatibility with third-party OS solutions like UnRAID and TrueNAS underscores its flexibility. In conclusion, the Terramaster U8-450 is a potent, adaptable, and value-packed NAS solution. Its strengths in design, hardware, and security make it a robust choice for both new and experienced NAS users.
Terramaster U8-450 Rackmount NAS Review – Packaging
Upon first glance, the Terramaster U8-450 Rackmount NAS is encased in a typical brown box. But closer inspection reveals the subtle Terramaster branding, a small but significant touch adding an air of distinction to the overall packaging.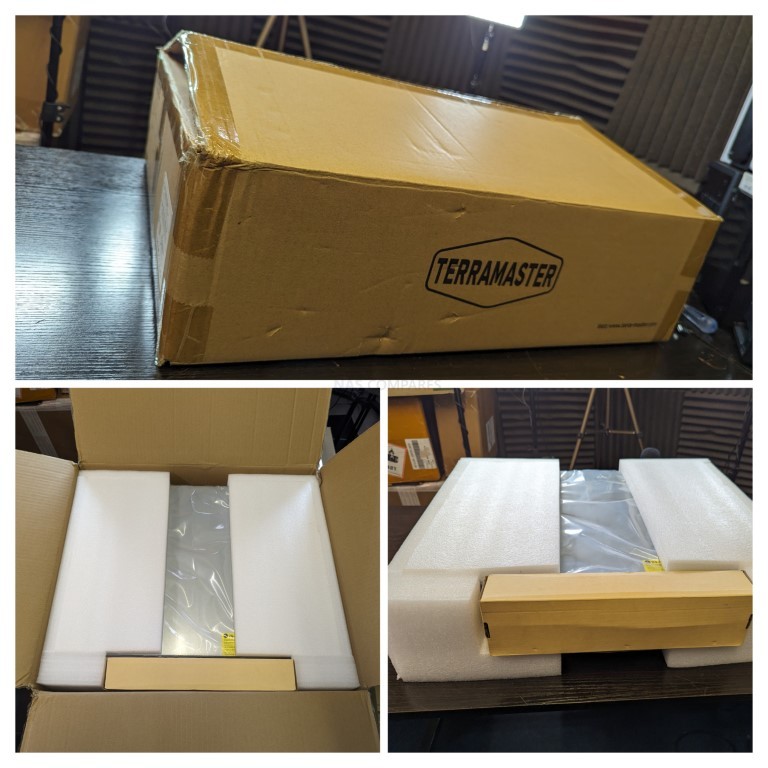 This attention to detail is not just skin-deep. Inside, the NAS is shielded by hard foam on all sides. This robust protection ensures that there's minimal potential for motion-induced damage during transit, underscoring the brand's commitment to delivering its product in the best possible condition to users.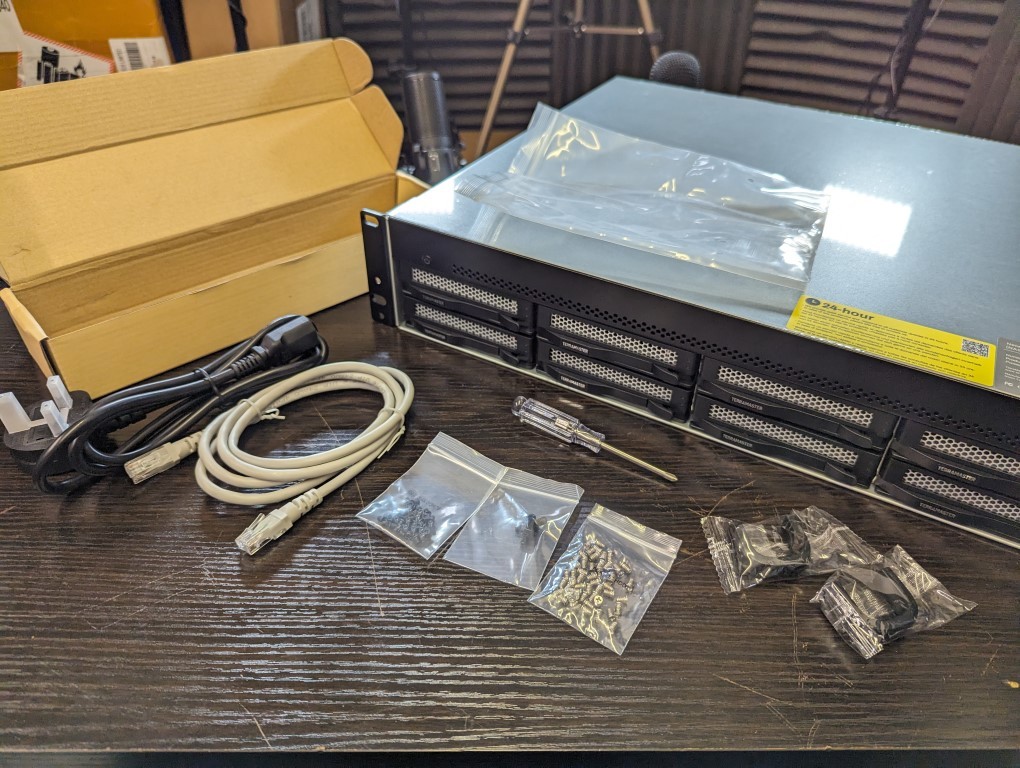 Inside the primary box is another smaller one, designed specifically for the accessories. This compartmentalized approach ensures that every component has its place, reducing the risk of damage or scratches. The accessories kit itself is comprehensive, containing an ethernet RJ45 Cat 6 cable, screws suitable for both 2.5" and 3.5" drives, handles for dressing up the chassis front, a user-friendly instruction manual, and pertinent information about the 2-year warranty.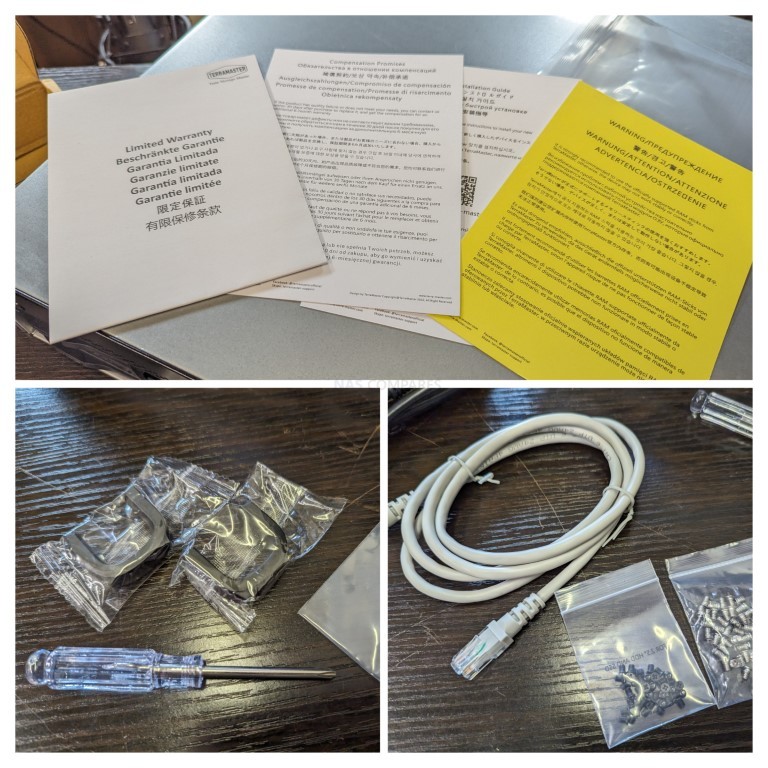 As a bonus, a handy screwdriver is also included, showcasing Terramaster's thoughtfulness. It's a bit of an old school addition, but I always like those things…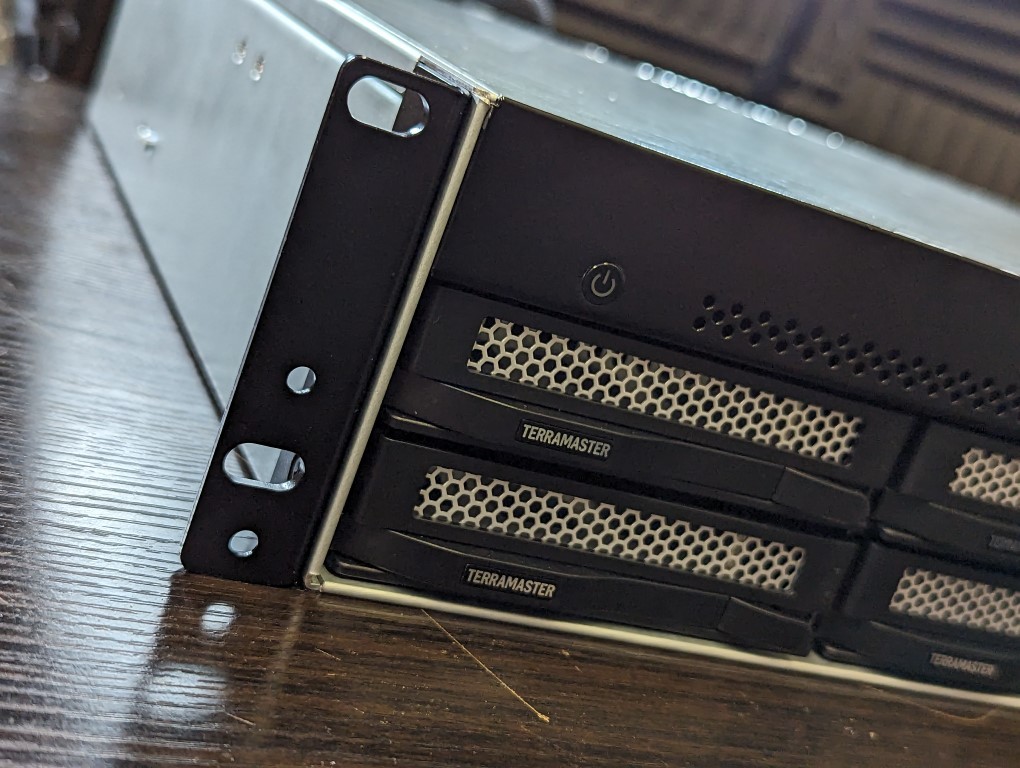 Terramaster U8-450 Rackmount NAS Review – Design
The Terramaster U8-450 Rackmount NAS boasts a traditional rackmount 2U chassis, a design familiar to many. However, it sets itself apart with its compact depth of just 38cm. This smaller depth is not just for aesthetics but also offers potential benefits in terms of space-saving and placement flexibility, especially in crowded server rooms or setups with limited depth.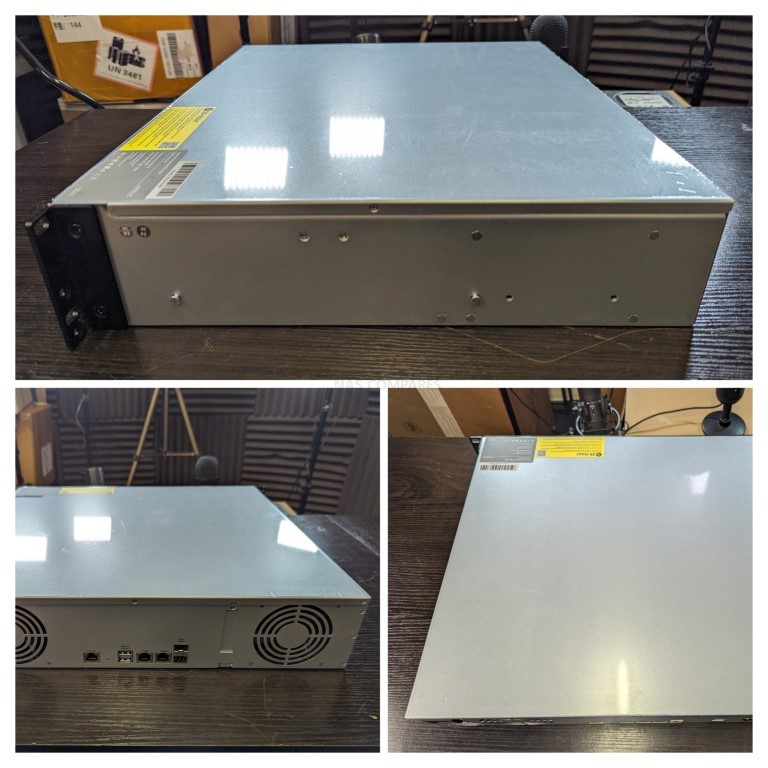 A noticeable feature of its design is the neat configuration of HDDs. They are arranged in two rows, with each accommodating four HDDs. Above this arrangement, an added strip dedicated solely to ventilation ensures that the drives remain cool, promoting longer lifespans and optimal performance. This efficient use of space and focus on ventilation underlines Terramaster's commitment to marrying form and function.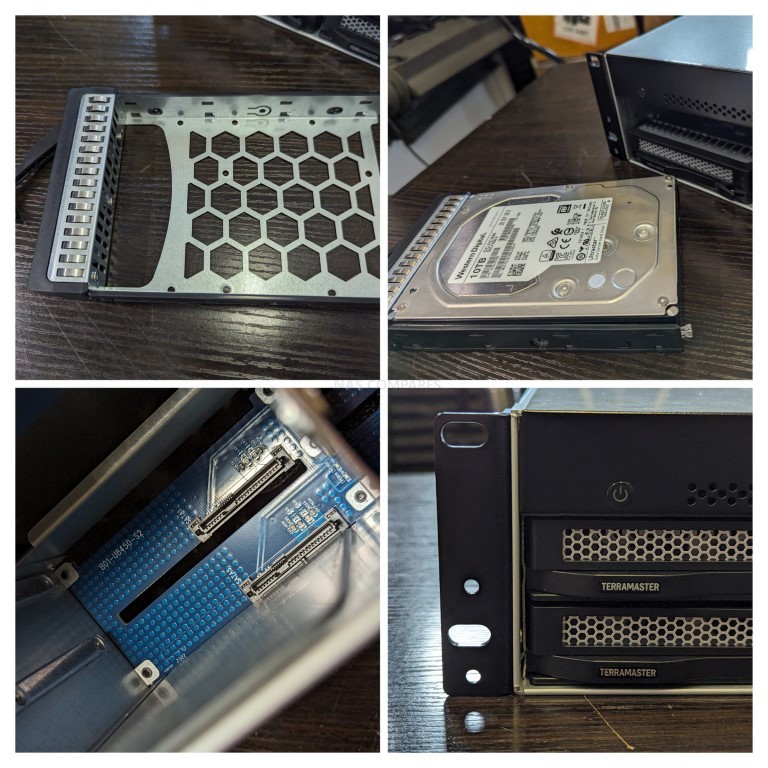 The system's flexibility is another commendable aspect. Users aren't forced to fill up all the slots immediately. Instead, the U8-450 can function with just a lone drive if required, allowing users to populate it over time, as needs and budgets dictate. This flexibility extends to its RAID configurations as well.
Thanks to Terramaster's innovative TRAID feature, users can mix drive capacities. TRAID intelligently calculates the optimal storage configuration, contrasting with traditional RAID systems that typically demand uniform drive capacities.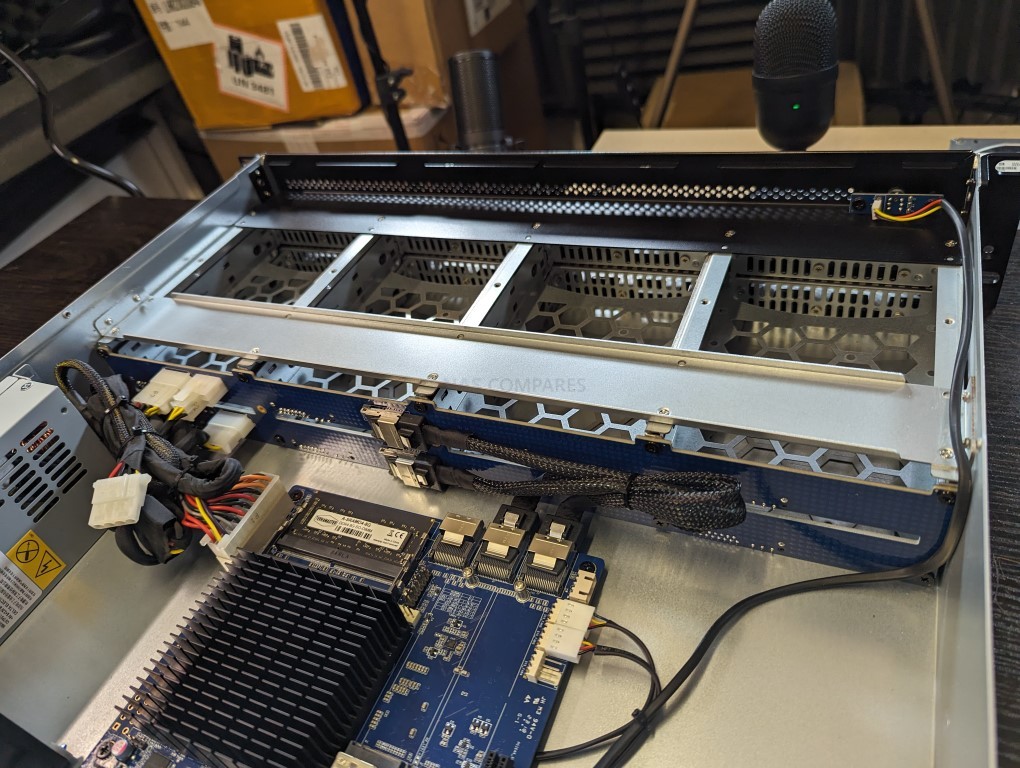 When it comes to security, the trays on this model don't feature locks. However, this minor oversight is compensated by their spring-loaded handles, ensuring easy access and secure placement. Another notable design feature is the combined data+power configuration for all internal SATA ports. This integrated design ensures that there are no loose or dangling wires, promoting better airflow and reduced clutter inside the chassis.
The front of the NAS prominently features a power button, strategically placed for easy accessibility. However, some users might miss having a USB port on the front for quick plug-ins. But Terramaster addresses this by placing two USB ports at the back of the device. The half-depth rackmount design isn't just a stylistic choice; it mirrors a trend that has gained traction over recent years. An 8-Bay chassis benefiting from this design is especially noteworthy, as it suggests a balance between space efficiency and storage capacity.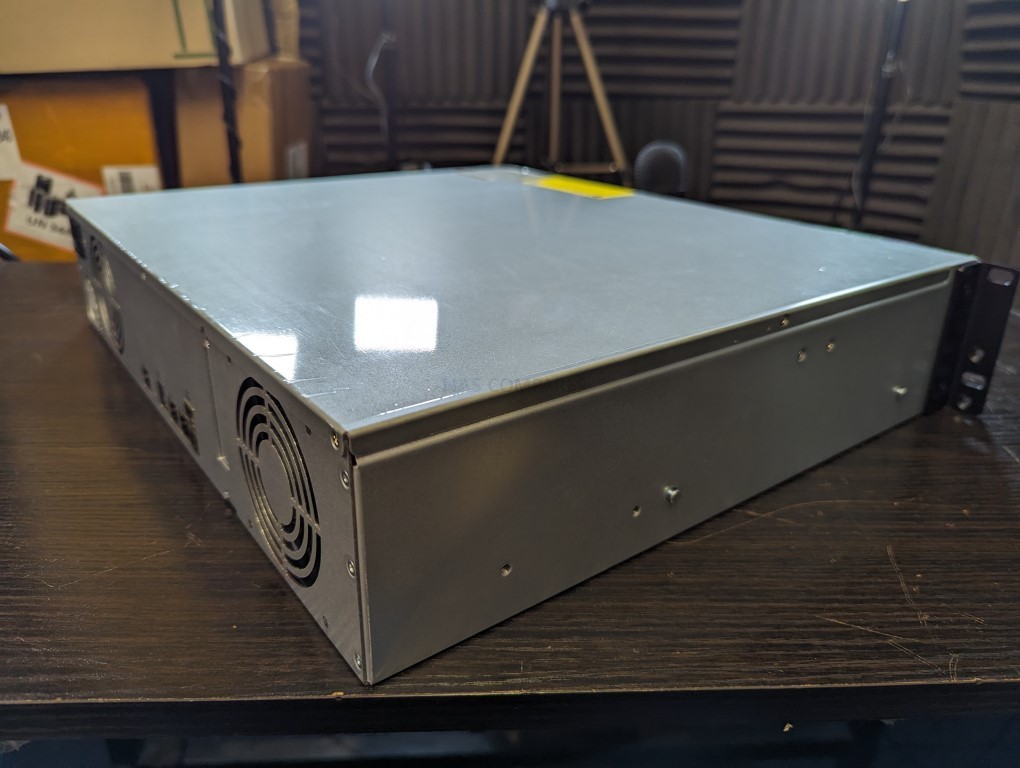 Terramaster U8-450 Rackmount NAS Review – Ports and Connections
The Terramaster U8-450 Rackmount NAS doesn't skimp on its ventilation. At the rear, you'll find two adjustable fans, ensuring that the internal components remain cool even under heavy workloads. The TOS software allows users to easily adjust these fans based on their preferences or needs. Not to be outdone, the PSU, rated at 250W, has its dedicated fan, ensuring consistent and optimal power distribution without overheating.
While the device does offer impressive ventilation and cooling, there's a noticeable omission: the lack of a redundant PSU version. It's somewhat surprising, especially considering the ample space available within the case. Redundant power supplies are often sought after for their ability to ensure uninterrupted operation, so some professionals might find its absence a bit disappointing.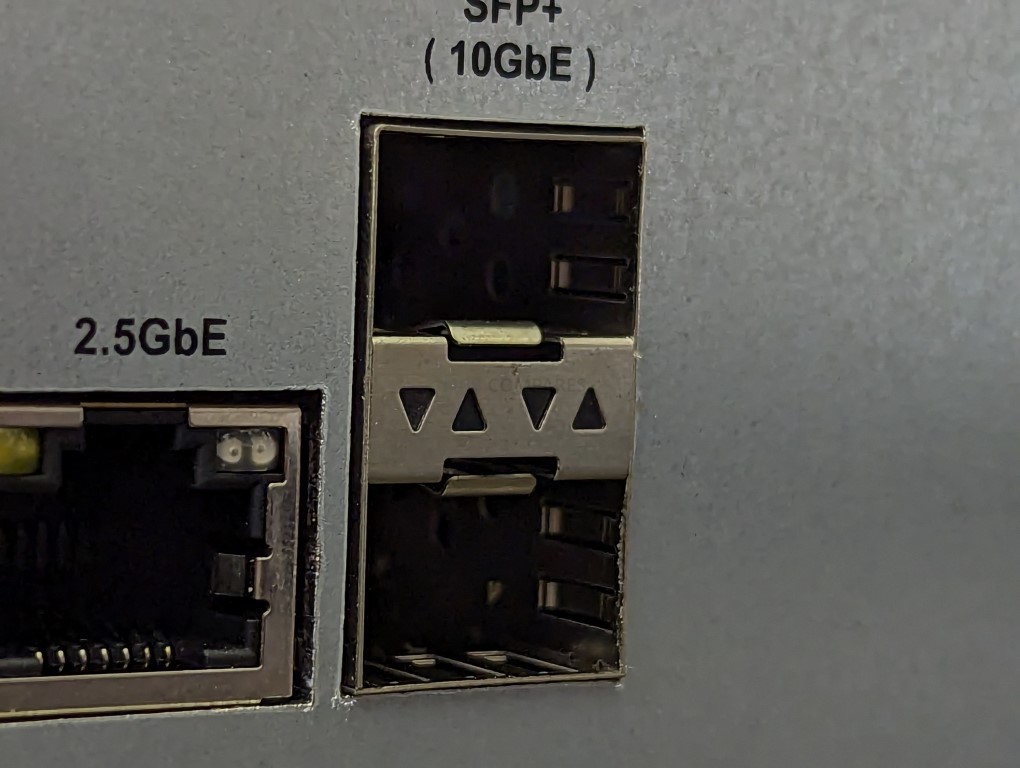 The NAS also boasts 2x SFP+ 10GbE ports. Instead of being mounted on a standard PCIe card, these ports are directly attached to the internal ITX Mobo. This direct integration can lead to more stable and efficient data transfer rates. And for those considering potential upgrades, the price of SFP+ to RJ45 Copper adapters has become more affordable in recent years, now hovering around the $40-50 range.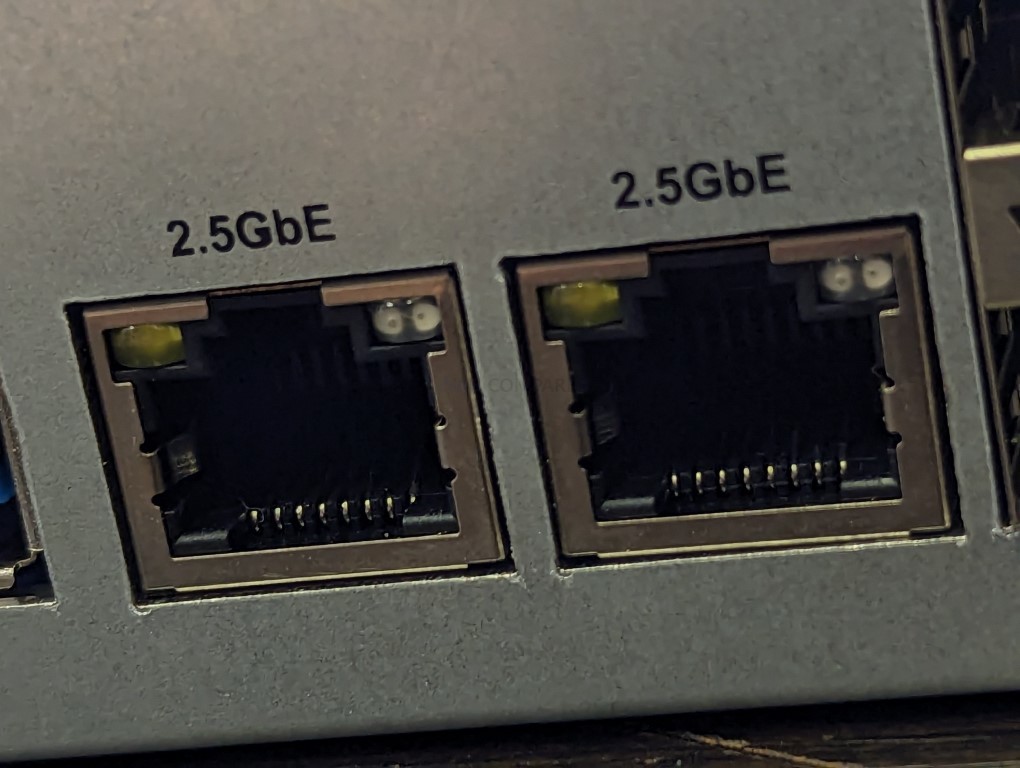 Furthermore, the device comes equipped with 2.5GbE x2 ports. Together with the aforementioned 10GbE ports, they support an array of features like link aggregation, port trunking, and SMB MultiChannel. This gives users a versatile range of connection options, ensuring efficient data transfers and network reliability.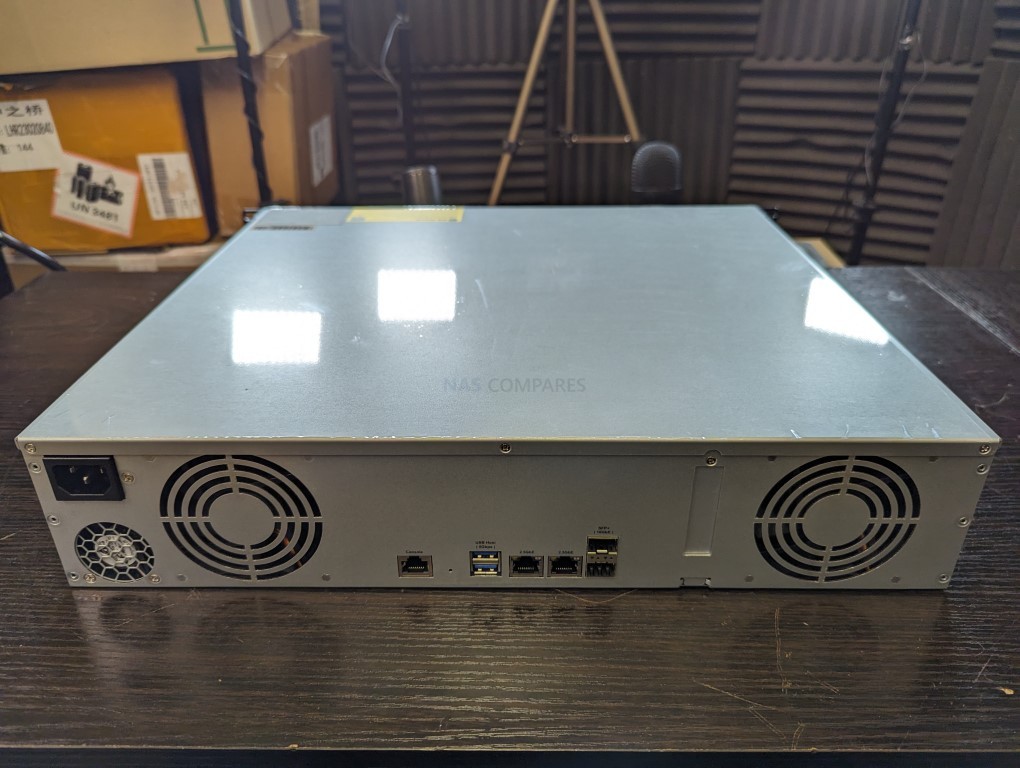 In terms of value, the U8-450 stands out prominently. Priced at $999, it offers exceptional value for an 8 Bay Rackmount NAS, especially one that's half-depth and comes with both 2x 10GbE and 2x 2.5GbE ports. Such a price-performance ratio is hard to find in today's market.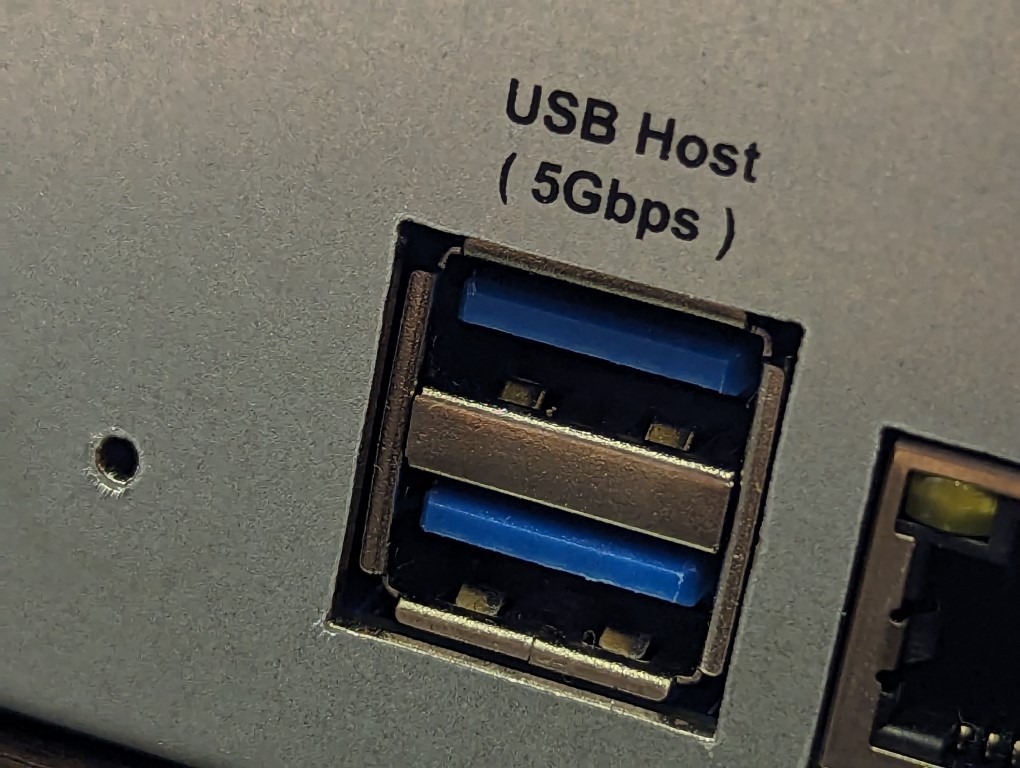 For expanded connectivity, the NAS features 2x USB 3.2 Gen 1 (5Gb/s) Type A ports. These are versatile and support a range of devices, from storage drives to official Terramaster expansion enclosures. They can also accommodate office hardware such as printers, scanners, UPS systems, and even 2.5G-to-USB Adapters.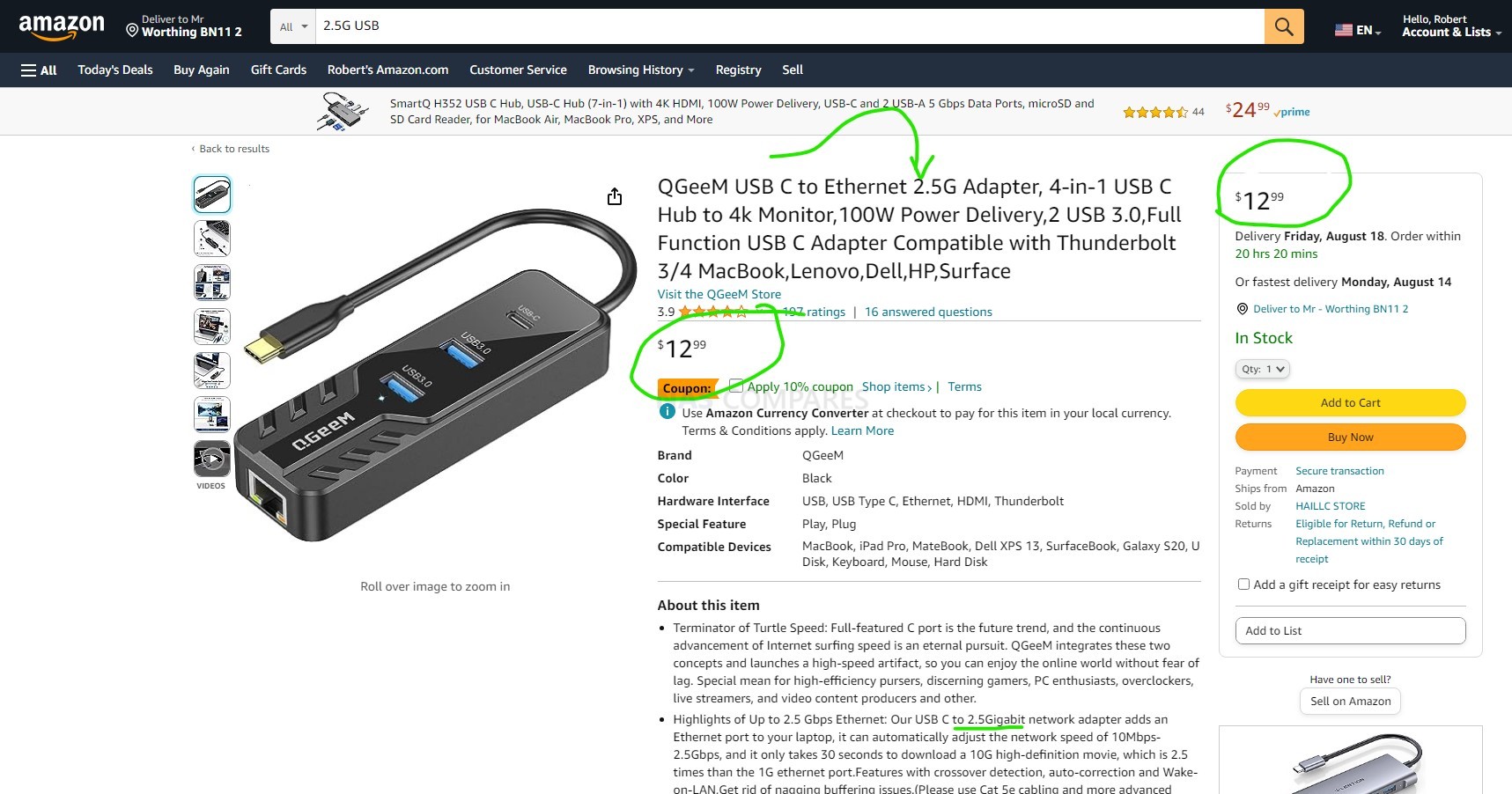 However, users looking for visual outputs might be a tad disappointed. The U8-450 lacks an HDMI or any visual output. This is primarily because the CPU doesn't come with integrated graphics. Moreover, the Terramaster TOS software doesn't offer an HDMI GUI, focusing more on network-based access and management.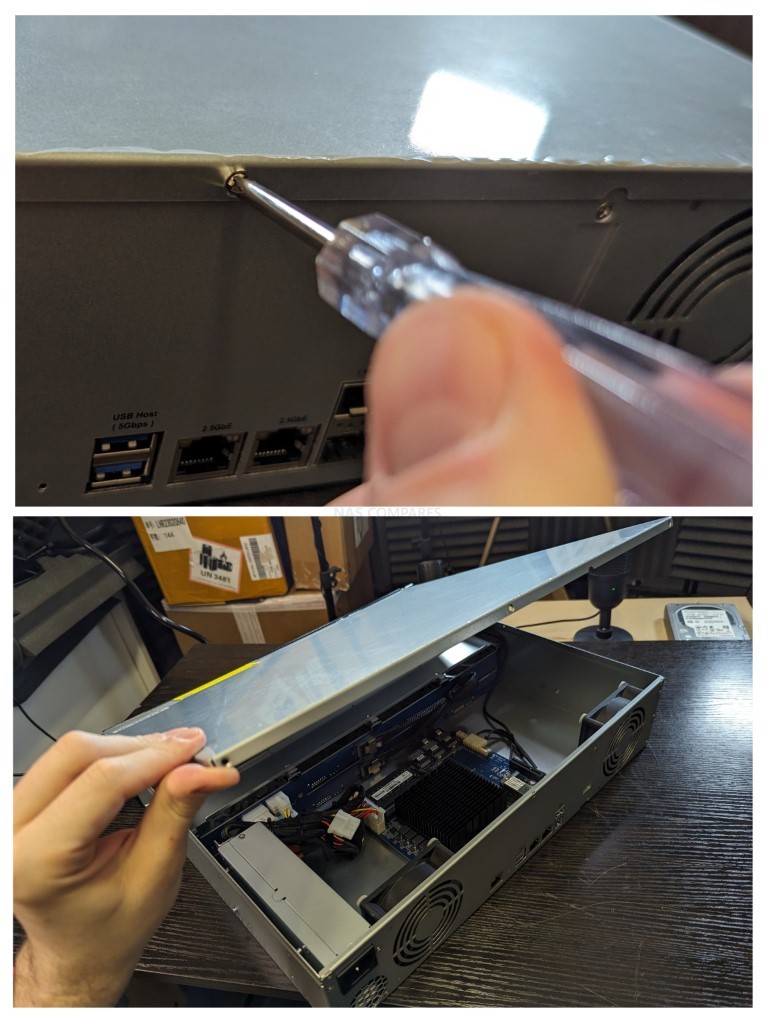 Terramaster U8-450 Rackmount NAS Review – Internal Hardware
Accessing the internals of the Terramaster U8-450 Rackmount NAS is straightforward. A mere five screws around three sides secure the top lid, making it quite easy for users who need to peek inside or make adjustments.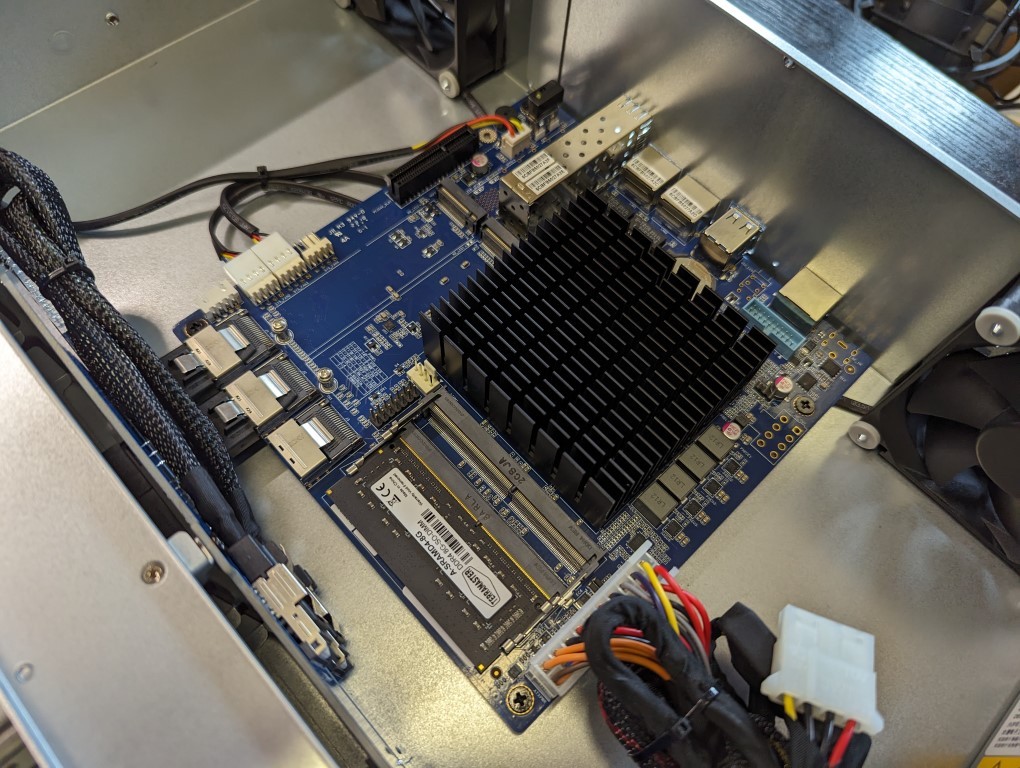 Once opened, the presence of a custom M-ITX board is immediately noticeable, underscoring the device's specialized design tailored for its specific use.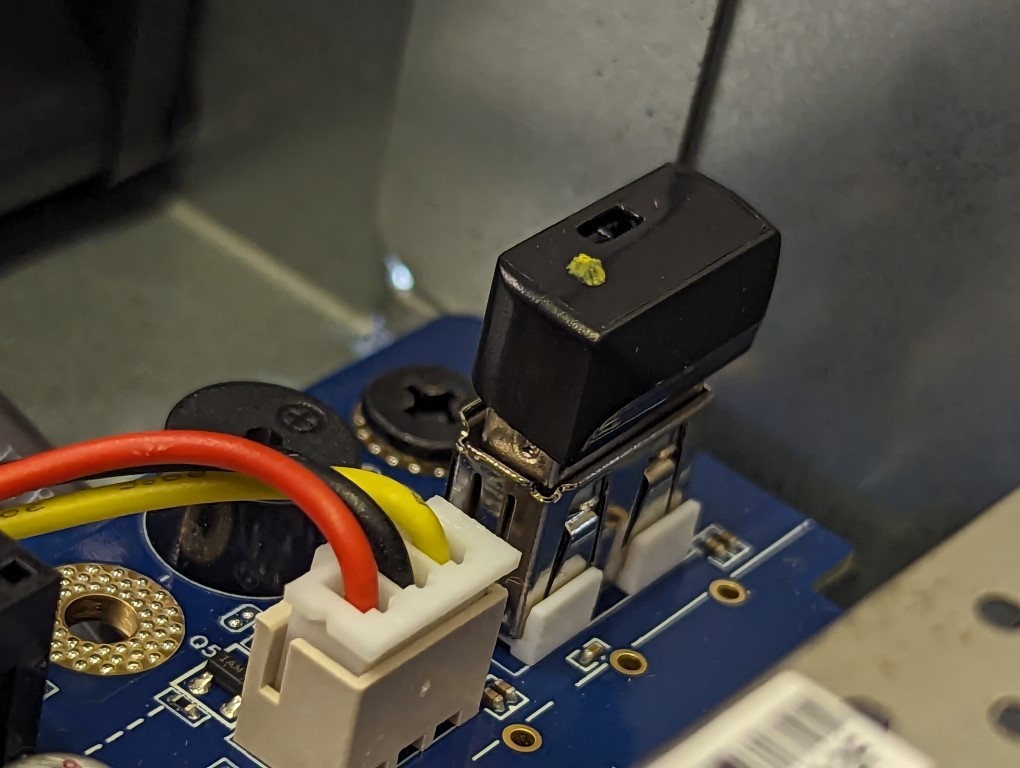 Interestingly, the Terramaster TOS NAS Software bootloads not from an internal SSD or HDD, but from an external USB drive. This approach could offer flexibility in software management and potential recovery scenarios.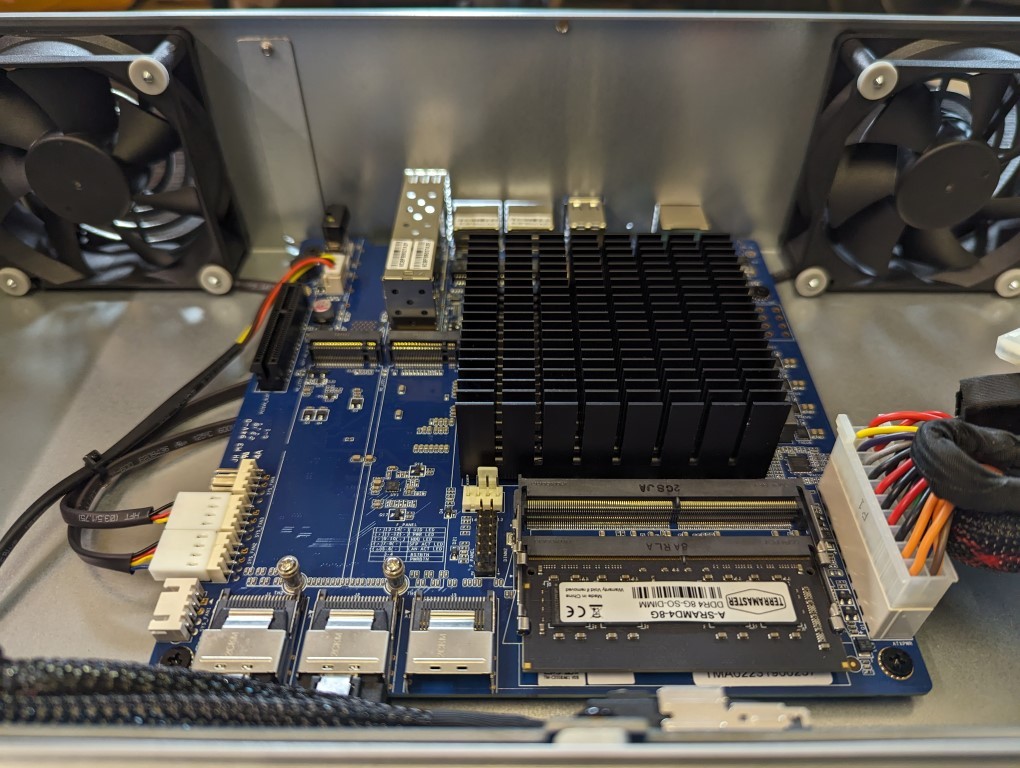 Dominating the motherboard's landscape is a large, fanless, black CPU heatsink. Beneath this heatsink lies the heart of the system: the Intel Atom C3558R.
The CPU, which we will delve into shortly, is pivotal for the device's overall performance. Out of the box, the U8-450 comes equipped with 8GB of DDR4 SODIMM memory. While this may suffice for many users, those with more demanding tasks can upgrade the memory, thanks to the two available slots, up to a maximum of 32GB.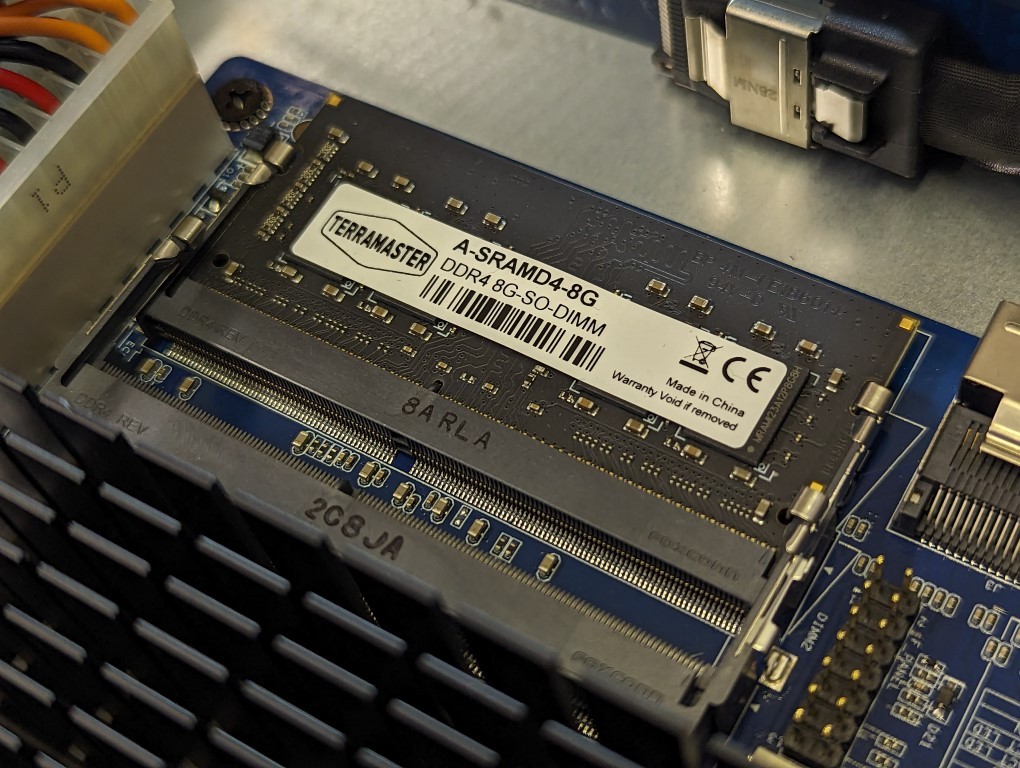 For those keen on fast data access and caching, the motherboard hosts 2x M.2 NVMe SSD slots. These are built on the Gen 3 Architecture. However, Terramaster remains tight-lipped about the exact speed specifications of these slots. The hard drive bays are neatly organized, connected in pairs of fours through a SAS cable to the motherboard.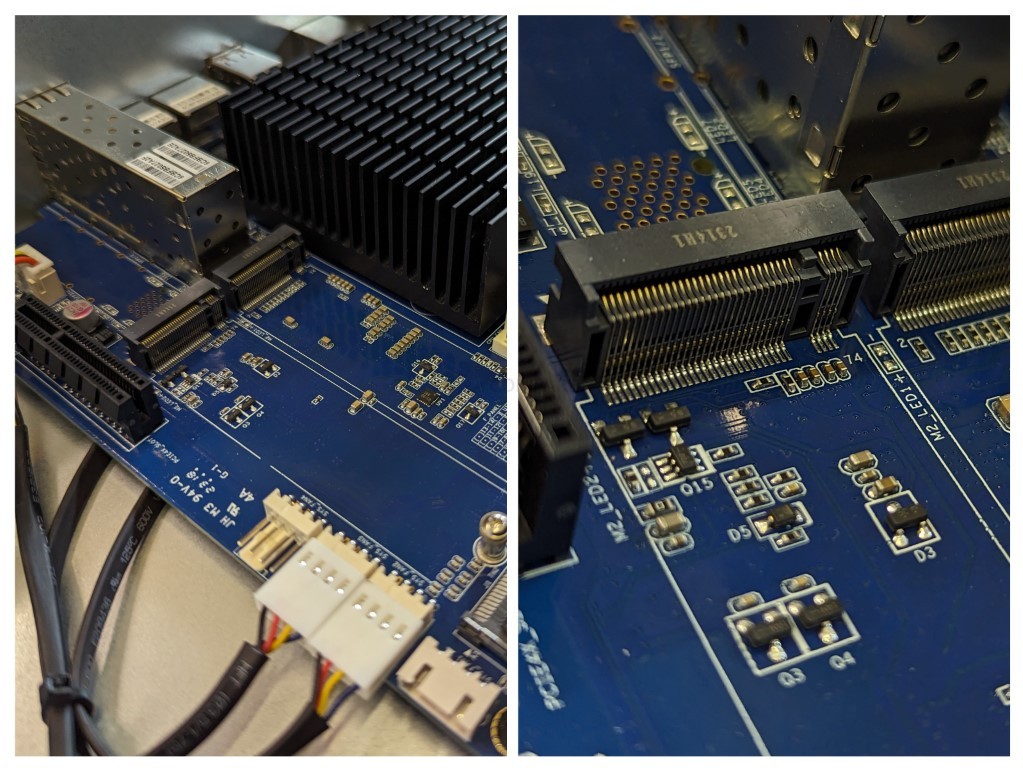 While two ports on the board cater to each 4x drive set, an intriguing observation is the presence of a spare, unused port.
With a little unofficial modification, this could potentially accommodate an additional 4x 2.5" SSDs within the cavity of the 2U drive chassis design, although it's worth noting that such modifications are not officially supported by Terramaster.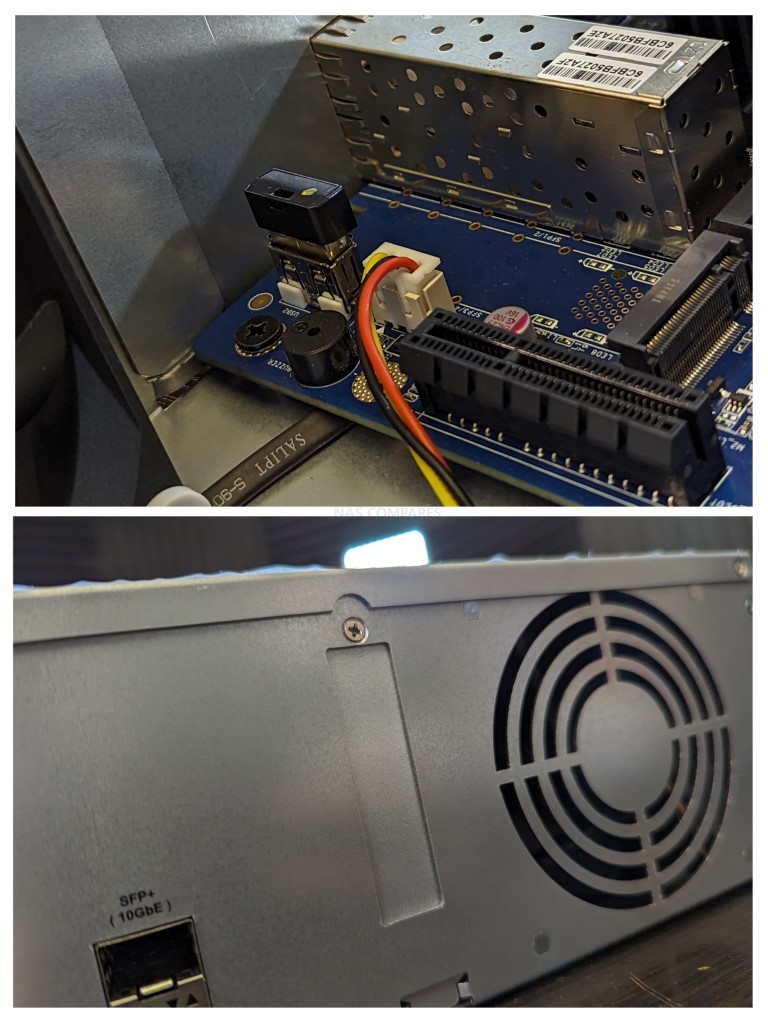 Further enhancing its potential, the board showcases a Gen 3×4 PCIe slot with a removable backplane. Curiously, Terramaster's product page remains silent about this slot, but on inspection, it does seem ready for use. Given that the U8-450 employs an M-ITX motherboard, it benefits from a plethora of internal space. This expansive design ensures exceptional ventilation and airflow, vital for maintaining optimal performance and longevity.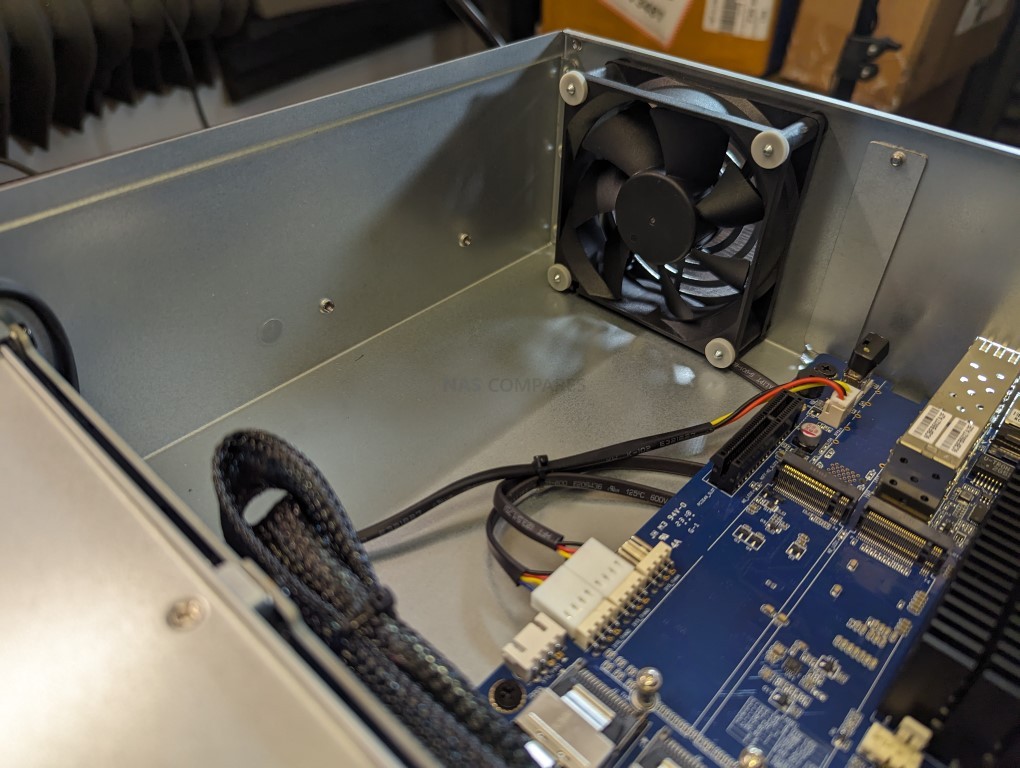 However, it's hard to overlook one particular oversight: the absence of a 2x PSU redundant version. Especially when there's clearly ample room for such an addition, which would enhance the system's resilience and appeal to professionals seeking an added layer of backup. With the internals sufficiently examined, it's time to shift focus to the TOS software.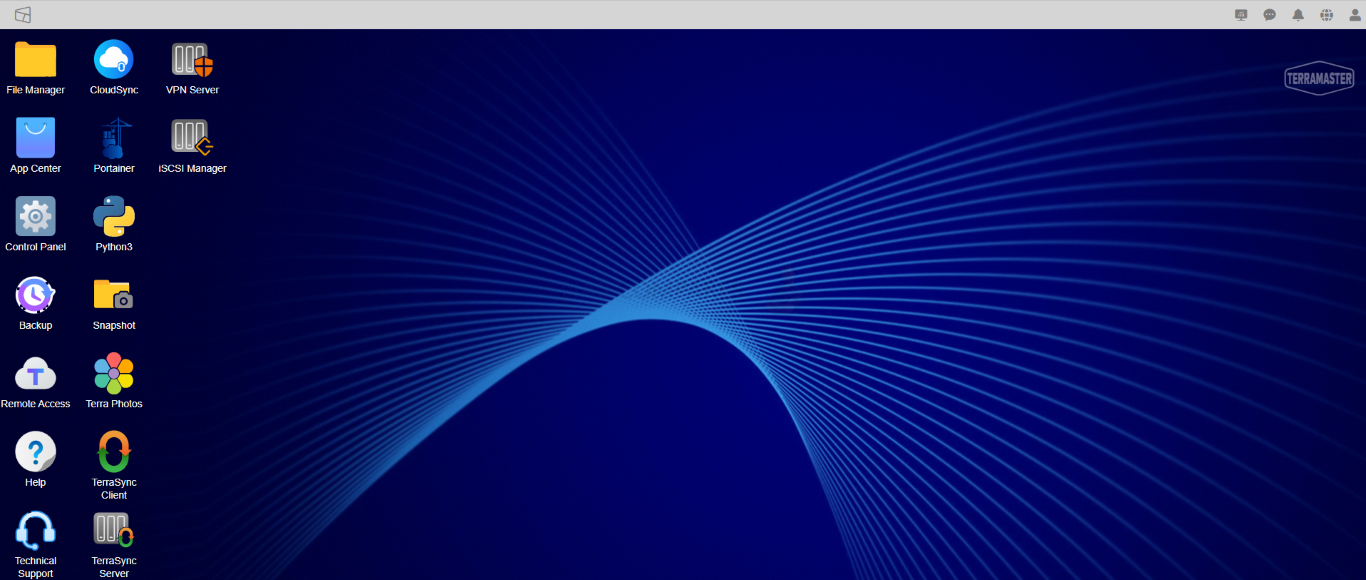 Terramaster U8-450 Rackmount NAS Review –  Software
TOS 5, the latest software offering from TerraMaster, presents a remarkable leap in functionality and performance.
Key Software and NAS tasks that are supported are:
RAID 0, 1, 5, 6, 10, JBOD – as well as TRAID, the Flexible RAID configuration

Apple Time Machine Backup

AI Photo Recognition Tool

Multi-client Sync Tool

Cloud Migration and Synchronization

NAS to NAS Rsync Support

Plex Media Server

Docker

Mail Server

Web Server

DLNA Media Server

WordPress Server

Download Server

Snapshot Support
This new iteration brings forth more than 50 fresh features and over 600 improvements, demonstrating TerraMaster's commitment to meeting diverse business needs while enhancing the system's speed, security, and user experience.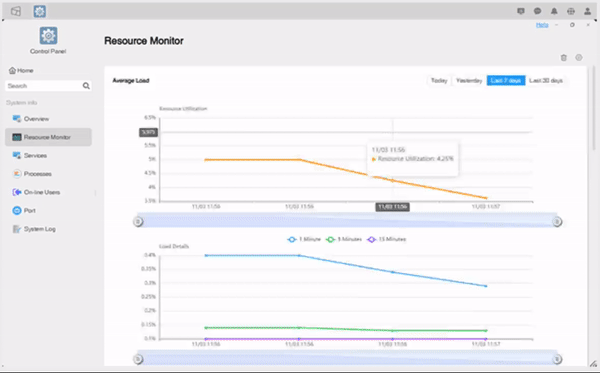 Significantly, the browser access speed in TOS 5 has been supercharged, now operating at a pace 3x faster than before. This boost is largely attributed to its incorporation of progressive JavaScript language and a streamlined framework, ensuring speedy loading and responsive interaction. Such design innovations result in TOS 5 boasting the quickest response time in the entire TOS series, with a performance rate that's a staggering 300% faster than its predecessor.

From a monitoring perspective, the revamped resource monitor provides real-time, intuitive insights into the system's performance metrics. Users gain a comprehensive understanding of numerous parameters, from system load to device temperature, with an impressive 30-day historical record. Security is given paramount importance with the introduction of TerraMaster's unique security isolation mode and the support of the WORM file system, ensuring protection against malicious threats and data tampering.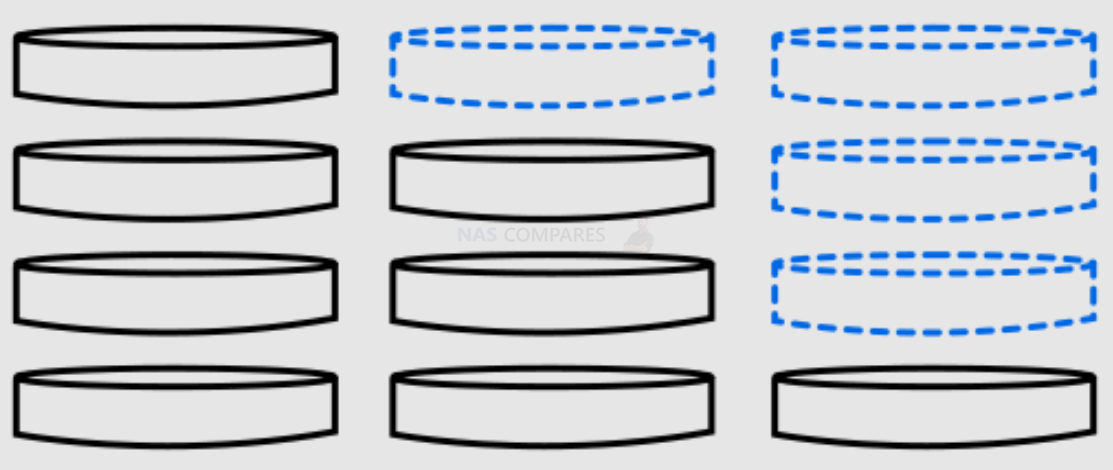 Storage and backup capabilities have received an overhaul as well. With features such as file deduplication, TRAID elastic array, and optimized storage architecture, users can save up to 40% of storage space. The backup suite is comprehensive, catering to both home users and larger businesses. The introduction of TRAID in TOS 5 provides a flexible RAID solution, similar to Synology's Hybrid RAID, enabling users to mix drive capacities.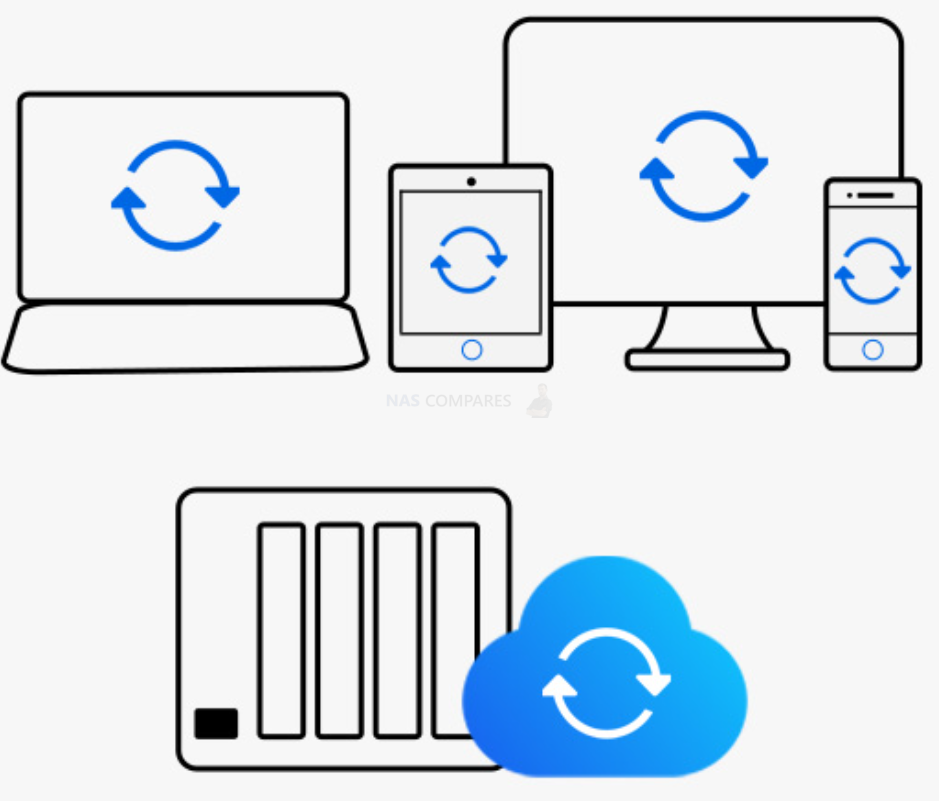 TerraMaster further showcases its versatility by integrating applications for cloud synchronization and data management. The new CloudSync app consolidates multiple cloud drives, while TerraSync ensures efficient data synchronization across users and devices. Additionally, TOS 5 debuts AI-driven photo management with Terra Photos and introduces Docker to its container tools, broadening customization capabilities. To ensure seamless mobile management, the TNAS mobile app has been revamped, aligning with the new features of TOS 5.
The software supports various key NAS tasks and applications, including RAID configurations, Apple Time Machine Backup, Plex Media Server, Docker, and DLNA Media Server, among others. In essence, TerraMaster's TOS 5 offers a solid foundation for those beginning their NAS journey, though seasoned users might find it a tad streamlined.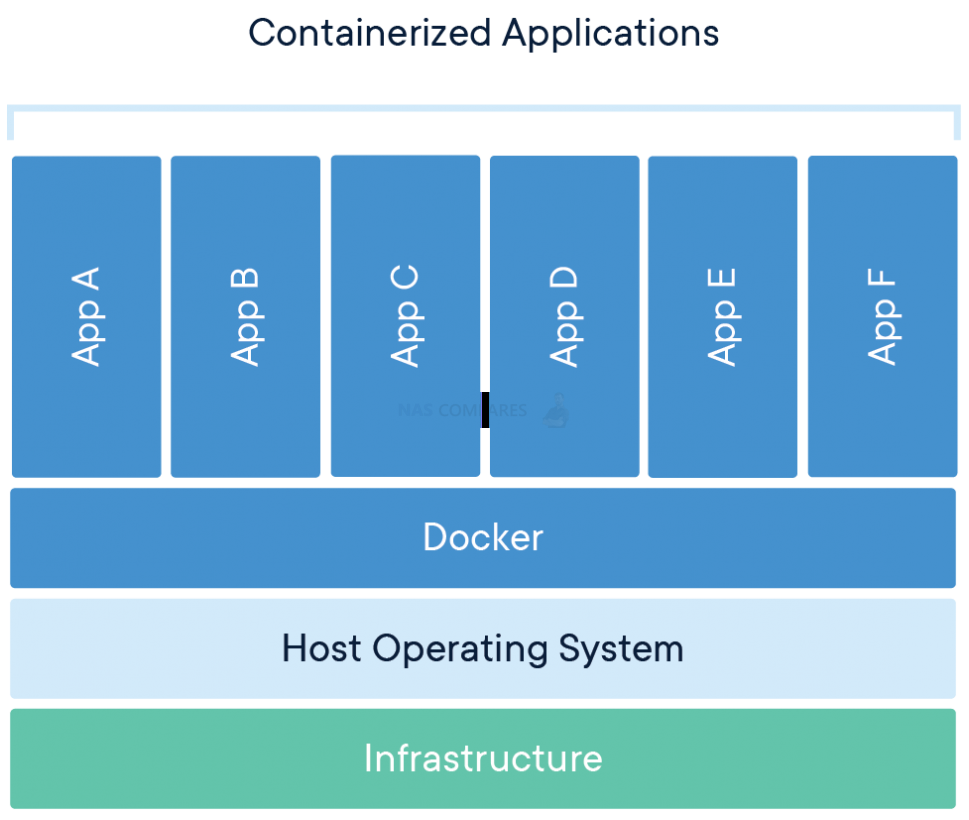 In TerraMaster's TOS 5, it's evident that the software exhibits considerable advancement and introduces a plethora of impressive features tailored to modern-day needs. However, it's essential to position this in the broader landscape of NAS solutions. When pitted against the established prowess of Synology DSM and QNAP QTS, certain gaps in TOS 5's offering become apparent. These industry leaders have already ventured deep into the integration of advanced AI-powered applications, further extending their versatility. Additionally, they possess superior, proprietary VM hypervisor tools that cater to a more seamless virtualization experience.
All in all, while TerraMaster's TOS 5 has undoubtedly made commendable progress and will cater to a broad array of users, those seeking the zenith of NAS software experiences might find it somewhat wanting. It's a robust step forward for TerraMaster, but the journey to the pinnacle of the industry is still ongoing.
Terramaster U8-450 Rackmount NAS Review – Conclusion and Verdict
The Terramaster U8-450 Rackmount NAS has been quite the journey to explore, with a rich set of features, a few quirks, and areas ripe for enhancement. Here's a comprehensive take after delving deep into its offering. Design-wise, its traditional rackmount 2U chassis with a depth of only 38cm indicates efficient space utilization. The inclusion of two rows of HDDs, the introduction of TRAID, and direct integration of ports like the 2x SFP+ 10GbE to the motherboard underscore the brand's innovation and commitment to performance. When it comes to ports and connections, the NAS doesn't disappoint. From the rear-mounted fans adjustable via the TOS software to the 2x 10GbE and 2x 2.5GbE ports, it's built for versatility. Its price point of $999 offers incredible value for an 8 Bay Rackmount NAS, especially given its robust connectivity options.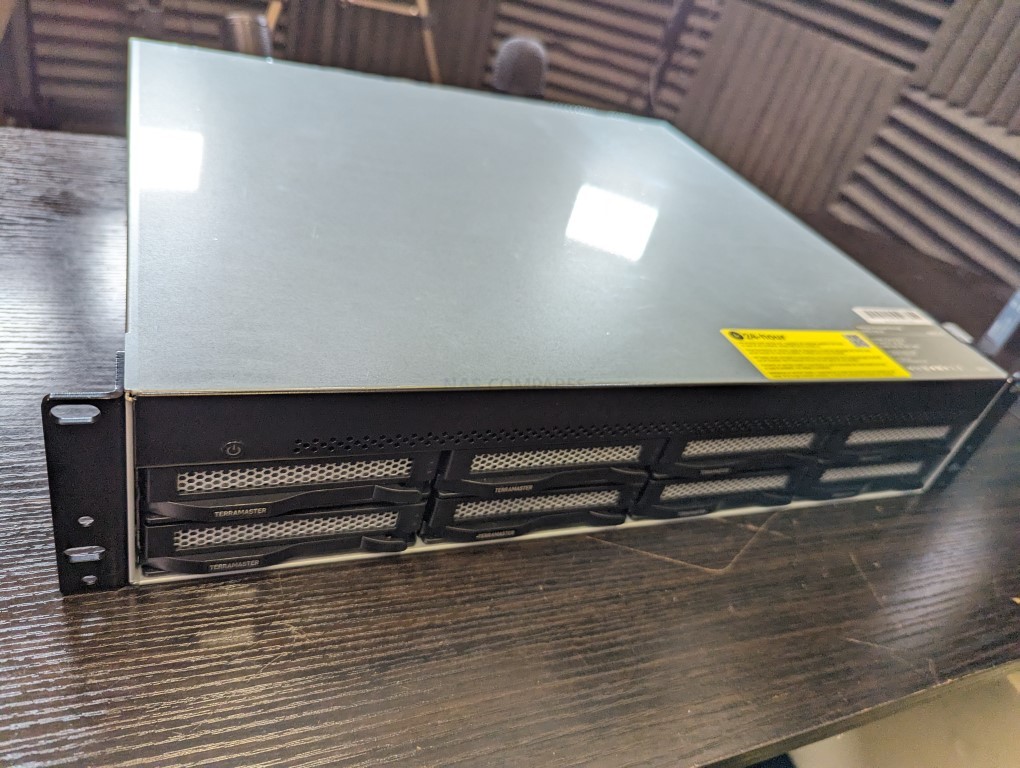 Internally, the U8-450 boasts a custom M-ITX board, a fanless CPU heatsink that covers the Intel Atom C3558R, and options for memory and SSD expansion. The presence of an unused port even hints at unofficial modding possibilities, highlighting its potential for adaptability. Software-wise, the TOS 5.1 NAS Software has undergone significant enhancements. It's more intuitive and robust than earlier versions. Yet, it's worth noting that it hasn't quite achieved the same seamless experience or breadth of applications as its counterparts in Synology DSM or QNAP QTS. Terramaster's efforts post the Deadbolt ransomware attacks are evident in the OS's enhanced security features, a testament to the brand's commitment to user safety. Moreover, the device's compatibility with third-party OS solutions like UnRAID and TrueNAS, via USB bootloaders, provides users an avenue for customization and flexibility. The Terramaster U8-450 Rackmount NAS emerges as a potent, adaptable, and value-for-money NAS solution. Its strengths in design, hardware, and security make it a solid choice. While there's room for improvement in its native software offering, its overall performance, combined with its adaptability, ensures it's a commendable option for a range of users, from beginners to NAS veterans.
PROS of the Terramaster U8-450
CONS of the Terramaster U8-450

Surprisingly compact for 8 Bays of Storage

Half Depth rackmounts are becoming increasingly popular

Dual 10GbE – LOVELY STUFF!

Also has support of SMB MultiChannel and an extra 2x 2.5GbE

Decent throughput Capable CPU

Great RAID Options

Snapshot Replication

BTRFS/EXT4 Support as preferred

A large amount of maximum memory supported at 32GB

M.2 SSD Bay inside for caching/storage

TOS 5.1 is genuinely good, if not quite as polished/evolved as it's competitors

Possibly also has a PCIe 3×4 (TBC!)

VERY easy to install TrueNAS, UnRAID, Proxmox, OpenMediaVault, etc (and also easy to reverse)

Supports ECC Memory, but not included (might annoy some)

Software lacking in comparison to Synology DSM and QNAP QTS

NOT QUIET!
Click the link below to take you to your local Amazon store and where to buy the terramaster T9-450 NAS.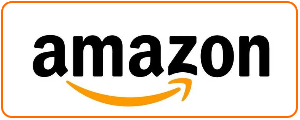 📧 SUBSCRIBE TO OUR NEWSLETTER 🔔

🔒 Join Inner Circle


Get an alert every time something gets added to this specific article!



This description contains links to Amazon. These links will take you to some of the products mentioned in today's content. As an Amazon Associate, I earn from qualifying purchases. Visit the NASCompares Deal Finder to find the best place to buy this device in your region, based on Service, Support and Reputation - Just Search for your NAS Drive in the Box Below
Need Advice on Data Storage from an Expert?
Finally, for free advice about your setup, just leave a message in the comments below here at NASCompares.com and we will get back to you.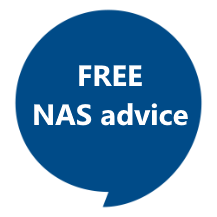 Need Help? Where possible (and where appropriate) please provide as much information about your requirements, as then I can arrange the best answer and solution to your needs. Do not worry about your e-mail address being required, it will NOT be used in a mailing list and will NOT be used in any way other than to respond to your enquiry.
TRY CHAT
Terms and Conditions
If you like this service, please consider supporting us. We use affiliate links on the blog allowing NAScompares information and advice service to be free of charge to you.Anything you purchase on the day you click on our links will generate a small commission which isused to run the website. Here is a link for
Amazon
and
B&H
.You can also get me a ☕
Ko-fi
or old school
Paypal
. Thanks!To find out more about how to support this advice service check
HERE
If you need to fix or configure a NAS, check
Fiver
Have you thought about helping others with your knowledge?
Find Instructions Here

ASK NASCompares forum, by clicking the button below. This is a community hub that serves as a place that I can answer your question, chew the fat, share new release information and even get corrections posted. I will always get around to answering ALL queries, but as a one-man operation, I cannot promise speed! So by sharing your query in the ASK NASCompares section below, you can get a better range of solutions and suggestions, alongside my own.