So you want to promote your product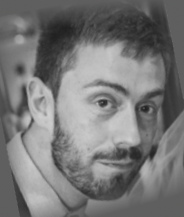 Thank you for taking the time to see how NASCompares can increase public understanding on your brand and its range of products. Based in the UK and entering our 3rd year, NASCompares has consistently continued to grow in size, traffic and audience retention month after month, already teaming up with several e-commerce platforms in order to produce traffic, education and increased conversions. Supported by a strong team of writers and web developers, the result is an online blog platform that is trusted and relied upon for the latest information in the data storage industry.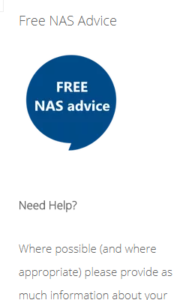 Thanks to partnerships with popular social platforms NAScompares has strong influence both locally and worldwide, linking to UK resellers for news information and tech updates not readily available elsewhere. As well as collaborating with top tier hardware providers to ensure maximum engagement between buyers and sellers.
Large Consumer Audience
One of the largest drawing factors of NAScompares to its many viewers is the free NAS advice section. This commitment free service, not found elsewhere online, answers hundreds of questions a week leading to consumers following the decisions and recommendations found therein. Combined with product expertise and partnered brands, the result is a strong reliable base of advice and Solutions provided to its entire audience. Between high audience retention and the partnership with SPANTV, the site receives hundreds of thousands of individual visitors worldwide, aggregating into millions of views, resulting in an engaged audience and a trusted following.
Marketing Influence
NAScompares is considered one of the largest influencing sites in network attached storage in 2017 and 2018. Repeated surveys show that the average NASCompares audience member has around £800 to £1,300 to spend on their ideal storage solution. By aligning with our platform via promoted original content or well-placed advertisements, your brand will be in front of those who are ready to spend and willing to spend, on the right solution. This combined with our automated yet personally engaged approach leads to a substantial conversion increase for those who use NASCompares as a means to promote their Product or Brand
Proven Results
Not convinced? Please find attached detailed records of viewer participation. Geo-location data, as well as numerous case studies and examples of NASCompares promoting brands via a combination of existing brand relationships and refined search engine optimisation. If you would like to discuss advertising and requesting original content to push your brand well within the public eye, do contact us at NASCompares today to arrange a bespoke promotional solution. Alternatively to for a more streamlined setup for you product, why not take advantage of one of our many packages and campaign options. Such as:
Bespoke Content Creation (SEO Optimised)
Video Creation across multiple platforms
Expo Coverage Services and Social Promotion
Targeted Advertising and Comparison
Promotional Drives
Multi-Part Campaigns
Thank you for your interest and we look forward to hearing from you.
Robbie
Content Packages

and Case Studies

Audience Statistics

and Location

 Advertisement

Layout and sizes