Lacie 6big with Imac late 2015

I recently bought a Lacie 6big with Thunderbolt 3 for my iMac 27″ late 2015. I wasn't aware of the lack of incompatibility.
At the moment I am connected via the USB 3.1 (in the lacie) and the regular USB port in the mac (with the usb 3.1 cable I guess)
The speed test performed with the black magic disk speed test is as follows:
write 322.6
read 293.3

What do you suggest I should do to be able to up the speed?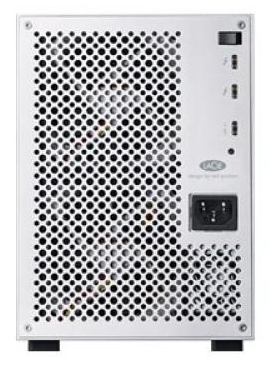 As long as your external device has its own power you can use Thunderbolt3 to Thunderbolt2 adapter. This should fix the speed problem.
Thunderbolt2 speed is: 20 Gbps
USB3.1 gen2 speedis : 10gbps
USB3.0 speed is: 5gbps
Find regulary updated NAS offers here
Of course I would prefer you choose
AMAZON UK
AMAZON USA
to buy your perfect solution, however, if you would rather buy locally, please use the links used above to take you to your local Amazon store and help support this free advice service with ad revenue. More ways of supporting the blog are described
HERE