Black Friday Bargains on QNAP NAS & Switches This Black Friday 2023
Black Friday 2023 – Both home and business users alike often take this opportunity to upgrade or improve upon their existing data storage setup, and it should come as no surprise that several of the top-tier data storage and network tech providers in the world get involved with this annual mega sale. Unlike the likes of Black Friday, which is a longer and more widely spread bargain extravaganza, Amazon Black Friday is a shorter affair and therefore the time afforded to most buyers to make a decision on whether to buy or not can be criminally short. Today I want to highlight as many QNAP Black Friday deals (live NOW and later this week, region dependant) that we can find below as possible. Alongside the deals that we (me and Eddie, working double time) find on network and data storage products during the event, I have also included a list of recommended hardware that you should keep an eye out for during this short sale event that is likely to spring up on lightning deals. 
Important – Me and Eddie (the chaps that run NASCompares) have been running these deal-hunting pages every Back Friday, searching and sharing the deals we find that WE would 100% personally buy! If it's not something we consider a deal/bargain, we won't add it. Additionally, users can add their own deals to the list (using the gadget below). Ultimately, we do this for a mixture of reasons. We want to help people get the best storage and/or network solution for their needs, but also because by choosing to visit Amazon via the links to the deals below, any purchase you make results in a small commission fee being sent right back to us at NASCompares (which goes directly back into making great content every day). We see Black Friday and Black Friday as a means of fundraising for the site and still helping people get the best possible deal they can. If you need help choosing the right solution for your needs (and want to be 100% sure before you pull the trigger and spend anything), you can use our Free Advice service right here.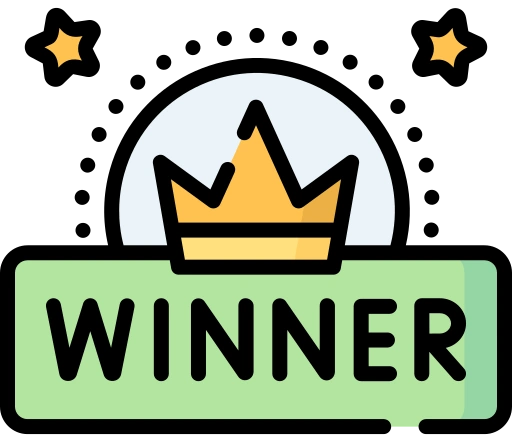 Recommended QNAP NAS 2023/2024
————–  Useful Links  —————
US Amazon – Amazon USA Black Friday Official Page
– Amazon UK Black Friday Official Page
Amazon Warehouse (20% Off Everything on Black Friday)
Synology NAS to Watch this Black Friday – Here
Amazon Black Friday 2023 NAS Deals Mega List – HERE
Still unsure of what you need – use the Free Advice Section here on NASCompares.
---
Best 2-Bay QNAP NAS Deal – The TS-264
QNAP TS-264 NAS

CPU: Intel N5105 4-Core Celeron

Memory:Bays: 4-16GB / 8GB (Different Versions Available)

M.2 NVMe Bays: 2x m.2 NVMe, Caching and Storage Pools

Network Ports: 2x 2.5GbE

USB: USB 3.2 Gen 2 x3

KVM: Yes

Network Upgrade: Yes

The TS-264 boasts exceptional hardware for its tier in the NAS market, a strength that QNAP has consistently demonstrated. Even when looking back just 5 years, the level of hardware scalability and ease of upgradability offered by the TS-264 is impressive and remains largely unmatched in 2023. The 2-Bay NAS is a logical choice for those looking to move away from the limitations of subscription-based cloud services like Google, OneDrive, and Dropbox, and instead, opt for a more flexible and fully-featured private server. The TS-264 offers unbeatable value for the money in terms of hardware. In terms of software, the situation is less clear-cut. QTS 5 is a feature-rich operating system that can be accessed via a web browser, with multiple mobile and desktop clients, and hundreds of apps that can be easily installed. However, it can be a steep learning curve for some users, and its interface can be overwhelming. For those who desire a highly customizable system that can present data in various ways, and offers a wide range of third-party support, QNAP and QTS 5 offer unique services that are not available elsewhere. Keep in mind that setting up and customizing the system will require some time and effort.

Links
—- AMAZON PRICE HISTORY —-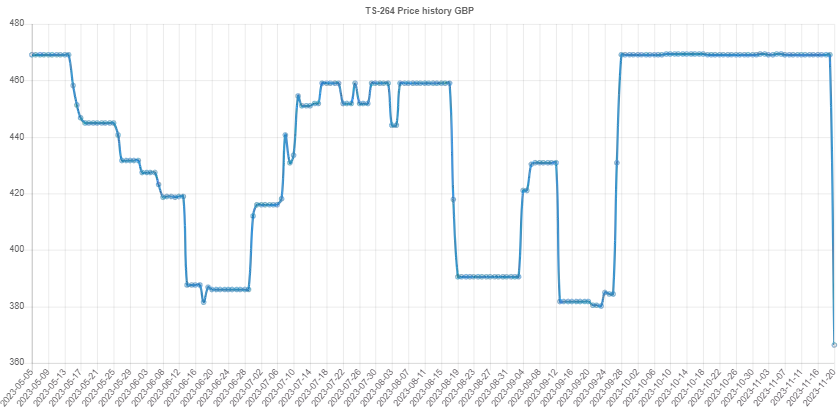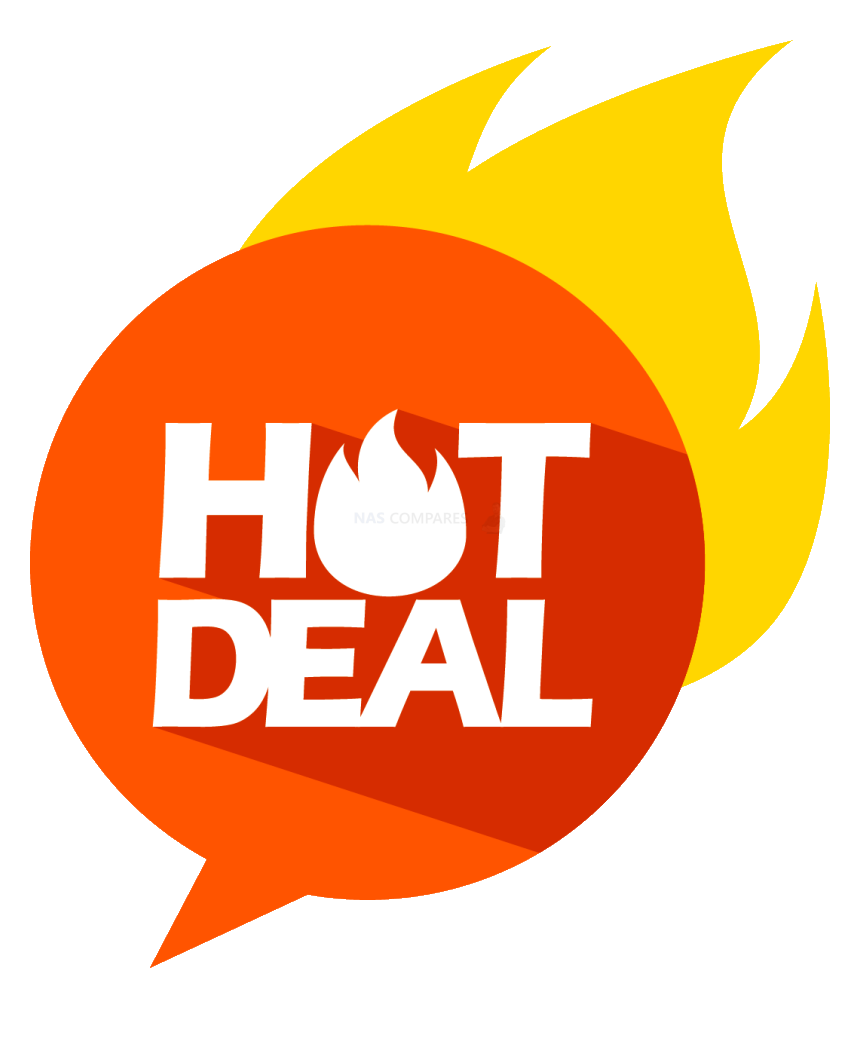 DEAL WATCH
– Is It On Offer Right Now?
These Offers are Checked Daily
---
Best 4-Bay QNAP NAS Deal – The TS-464
QNAP TS-464 NAS

CPU: Intel N5105 4-Core Celeron

Memory:Bays: 4-16GB

M.2 NVMe Bays: 2x m.2 NVMe, Caching and Storage Pools

Network Ports: 2x 2.5GbE

USB: USB 3.2 Gen 2 x3

KVM: Yes

Network Upgrade: Yes

The TS-464 comfortably arrives with the best hardware in its tier of the NAS market and that is something that QNAP has always been quite good at. Even if you rewind just 5 years, the level of hardware scalability and ease of upgradability that the TS-464 provides is frankly incredible and, fast forward to 2022, is still pretty unmatched. A Desktop 4-Bay NAS (eg Prosumer RAID 5 storage) has always been the next confident step for users who are tired of their hands being tied by subscription cloud services from Google, OneDrive and DropBox, who are looking for their own competent, flexible and fully-featured private server. In the TS-464 NAS, you find a system that is unquestionable the best hardware for your money you can possibly get right now. In software, things are a little less straightforward. QTS 5, although massively software and service-rich, arrives as a complete operating system in your web browser with multiple mobile/desktop clients and hundreds of applications and apps that can be installed at the touch of a button – which can all too often be something of a steep learning curve for many. Lacking the chewable, user-friendly nature of many of their rivals, QNAP and its software/service still have a tendency to be a bit of an information overload that can quickly intimidate the novice. However, for those that are looking for a system that is completely customizable in how/when/where you want data presented to you, as well as a wide degree of 3rd party support, QNAP and QTS 5 still manages to provide a huge degree of brand-unique service that are simply not available elsewhere. Just be prepared to invest your time wisely in its setup and more time ensuring the system is perfect for your needs.

Links
—- AMAZON PRICE HISTORY —-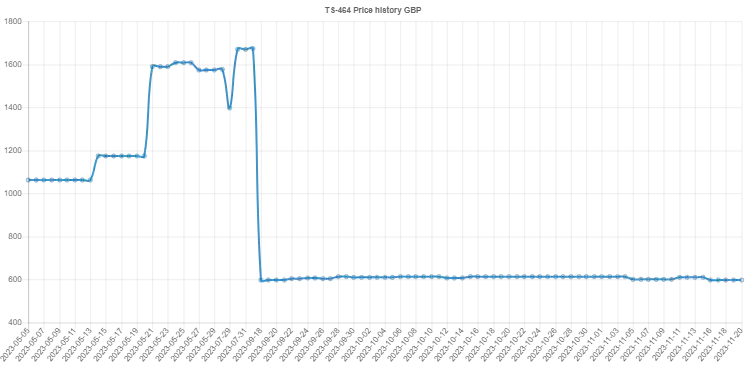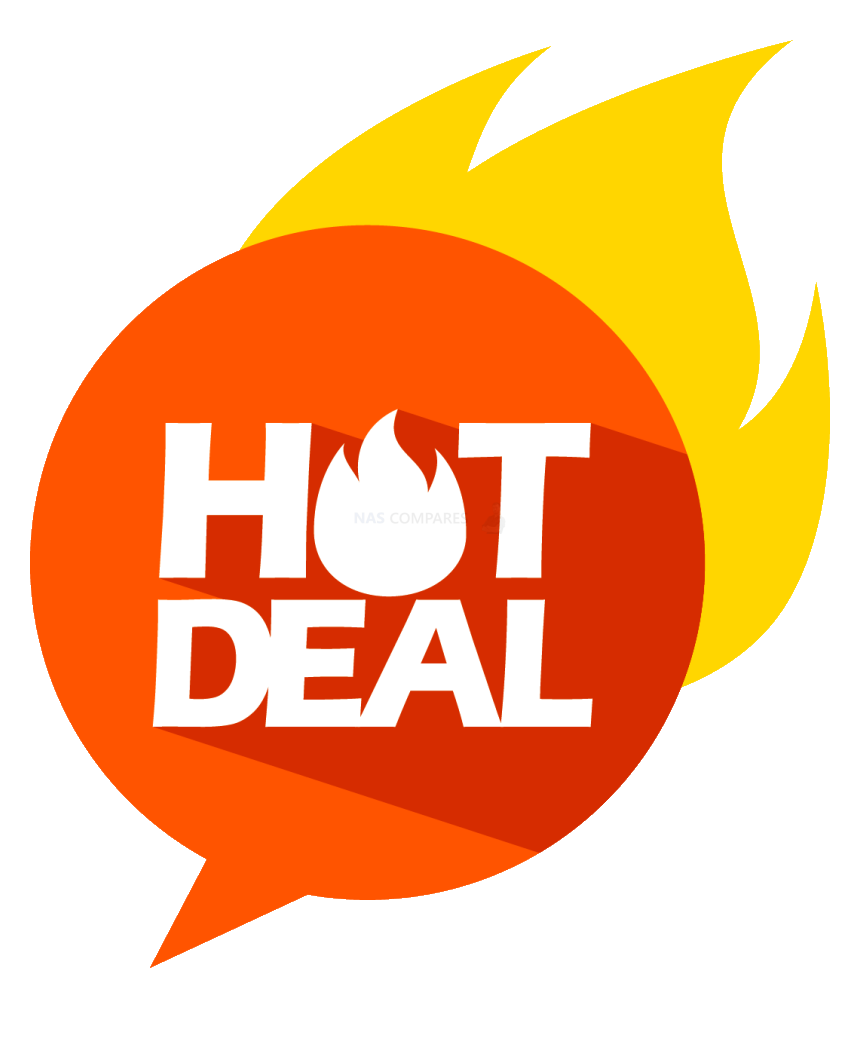 DEAL WATCH
– Is It On Offer Right Now?

QNAP TS-464-8G/F Memory 8GB Amazon

USA 14.04 OFF (WAS 827) [LINK]
Serwer NAS TS-464eU-8G 4x0HDD 1U Intel Celeron N5105/N5095 8G Amazon

USA 32.31 OFF (WAS 1237) [LINK]
QNAP TS-464U-RP NAS Rack (1 U) Ethernet/LAN Noir N5095 Amazon

UK 77.18 OFF (WAS 1666) [LINK]


These Offers are Checked Daily
---
Best Value QNAP NAS Deal – The TS-262
QNAP TS-262 NAS

CPU: Intel N5105 4-Core Celeron

Memory:Bays: 4-16GB / 8GB (Different Versions Available)

M.2 NVMe Bays: 2x m.2 NVMe, Caching and Storage Pools

Network Ports: 2x 2.5GbE

USB: USB 3.2 Gen 2 x3

KVM: Yes

Network Upgrade: Yes

The QNAP TS-262 NAS is a substantial update on the QNAP TS-251D (even worth considering for those who opted for the TS-251D or TS-251B previously) that features a more modern CPU that allows increased internal performance. This translates in hardware to M.2 NVMe SSD support, a larger bandwidth PCIe Upgrade slot, USB 3.2 Gen 2 10Gb/s connectivity and 2.5GbE by default. Some areas of the device are less compelling, such as that fixed 4GB of memory meaning that the price needs to reflect the extra RAM on day 1, but you also cannot scale that extra memory further as your processes grow years from now. The limiting of those M.2 NVMe SSD bays to PCIe Gen 3×1 makes alot of sense, giving the range of this PCIe3 Celeron CPU makes sense, but is nonetheless going to annoy some users. lastly, the hardware gains in the system featuring much, MUCH more powerful and visually appealing HDMI 2.1 is a fraction let down by the HD Station software getting fewer and fewer feature-rich updates (outside of stability and performance fixes). As far as running the QNAP QTS EXT4 software platform on the TS-262, you will have little to no co.mplaints, as it can run the bulk of the 1st/3rd party applications available to the software, just remember that you are running a dual-core and two thread processor – so the glass ceiling in terms of hardware resources is going to be a pinch lower than some of their Pentium, Intel Core or Xeon systems of course. After a bumpy start to 2022, with the brand needing to win alot of users back after being targetted by ransomware groups and missteps in communication, fast forward to the start of 2023 and you have a much more secure, closed and layered QNAP NAS platform here

 Links
Choosing the QNAP TS-262 NAS over the increasing range of 2-Bay's in the brand's portfolio is a little less straightforward, with the TS-262 nestled somewhere between the TS-253E, TS-264, HS-264 and TS-364 (with several more 2-Bay options in the TS-x51+, TS-31P3 AND TS-31K still listed on their official site). I also think the TS-262 would do better to have been released alongside the TS-264 (and the rest of the x64 range), when the portfolio was a little less clustered and its status as an affordable alternative to the TS-262 made alot more sense! The QNAP TS-262 is designed for users looking to spend a little less on base hardware, whilst still buying a device that can be scaled in storage, network bandwidth and more down the line. QTS still continues to be fully featured and has a great many new security and access defaults/settings introduced to limit novice users leaving doors open, but still has a fractionally steeper learning curve than many of its competitors, often trying to do too many things at once (or at least not stopping an end user doing too much at times), which can lead to occasionally bumps in the road when using their platform on a more modest system as this. The QNAP TS-262 is a great 2-Bay NAS and a solid refresh/update on the TS-251D, but if you can stretch your budget a fraction more, I recommend opting for the TS-462 or TS-264 ($100-200 more) as much like this device doubles down on it's predecessor hardware, so do those two NAS ram things up further for your money. A good NAS indeed, that lives a tad in the shadow of it's own brothers and sisters!
—- AMAZON PRICE HISTORY —-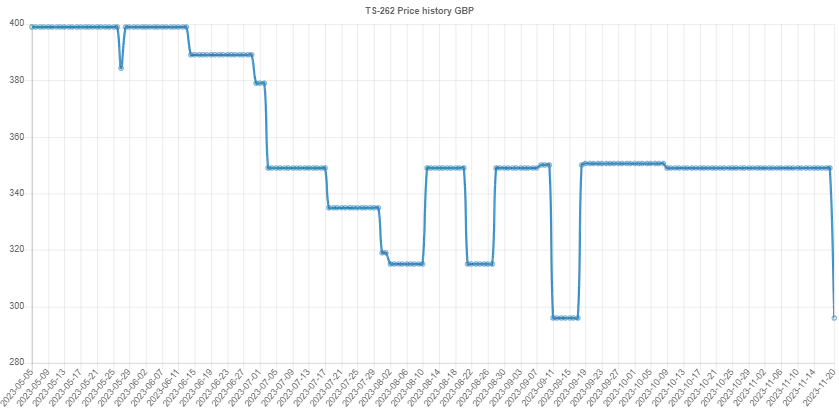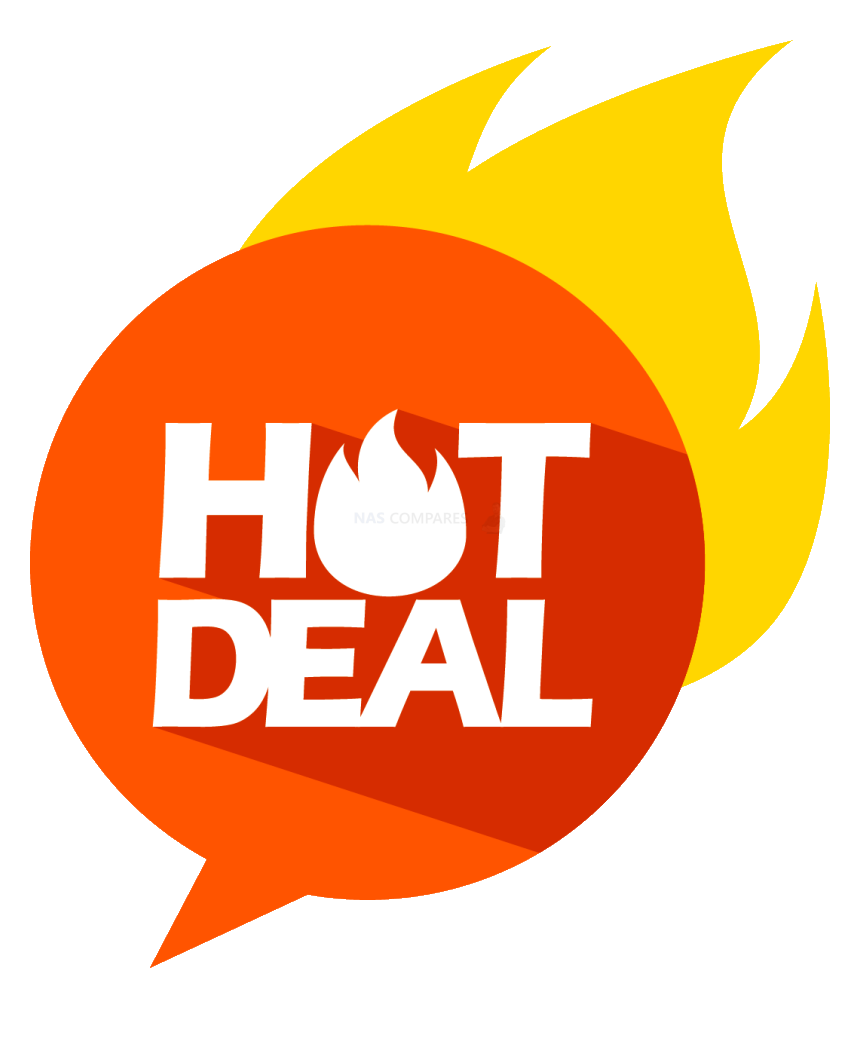 DEAL WATCH
– Is It On Offer Right Now?
These Offers are Checked Daily
---
Confirmed Deals on QNAP Switches – QSW-1105-5T,  QSW-1108-8T and QSW-2104-2S
Three separate 2.5GbE switches from QNAP's range of ever evolving network management devices are posied to be on offer this Black Friday (details and specs below), but which is best fo you and your needs? When comparing the QSW-1105-5T, QSW-1108-8T, and QSW-2104-2S network switches, several key differences and similarities emerge, making each suitable for specific networking needs. All three models are unmanaged switches with similar design aesthetics, indicating ease of use and consistency in form factor. The QSW-1105-5T, with its 5 ports, offers a total non-blocking throughput of 12.5Gbps and a switching capacity of 25Gbps, making it suitable for smaller networks or home use. It consumes a maximum of 12W power, which is efficient for its scale. In contrast, the QSW-1108-8T, with 8 ports, steps up the game by offering a total non-blocking throughput of 20Gbps and a switching capacity of 40Gbps. This model is more suited for small businesses or advanced home networks, offering higher capacity and throughput for more connected devices. Its power consumption is slightly higher at 18W, reflecting its increased capabilities. The QSW-2104-2S stands out with its advanced network specifications, featuring 6 ports with a remarkable total non-blocking throughput of 30Gbps and a switching capacity of 60Gbps. This model is particularly notable for its 10GbE SFP+ and 2.5GbE (RJ45) support, making it ideal for medium-sized businesses or networks requiring higher bandwidth and advanced network features. Like the QSW-1105-5T, it consumes 12W power but offers significantly higher performance. While the QSW-1105-5T and QSW-1108-8T are more aligned with smaller-scale networking needs, the QSW-2104-2S is the go-to choice for more demanding network environments, offering higher throughput, advanced port options, and greater switching capacity.
| | | | |
| --- | --- | --- | --- |
| Switch Model | QSW-1105-5T | QSW-1108-8T | QSW-2104-2S |
| | | | |
| | | | |
| Number of Ports | 5 | 8 | 6 |
| 10GbE SFP+ | 0 | 0 | 2 |
| 2.5GbE (RJ45) | 5 | 8 | 4 |
 

 

 

Management Type

Unmanaged

Unmanaged

Unmanaged

Power Supply Description

Adapter

Adapter

Adapter

Max. Power Consumption

12 W

18W

12W

Input Power Type

DC

DC

DC

Input Voltage Range

12V

12V/1.5A

12V/1A

MAC Address Table

16K

16K

16K

Total Non-Blocking Throughput

12.5Gbps

20Gbps

30Gbps

Switching Capacity

25Gbps

40Gbps

60Gbps

Fanless?

Yes

 No
 No
Supported Standards
IEEE 802.3 Ethernet

IEEE 802.3u 100BASE-T

IEEE 802.3ab 1000BASE-T

IEEE 802.3bz 2.5GBase-T

IEEE 802.3x Full-Duplex Flow Control
IEEE 802.3 Ethernet

IEEE 802.3u 100BASE-T

IEEE 802.3ab 1000BASE-T

IEEE 802.3bz 2.5GBase-T

IEEE 802.3x Full-Duplex Flow Control
IEEE 802.3u 100Base-TX Fast Ethernet

IEEE 802.3ab 1000BASE-T Gigabit Ethernet

IEEE 802.3bz 2.5G/5GBase-T

IEEE 802.3an 10GBase-T

SFP Transceiver 1000BASE-SX

SFP Transceiver 1000BASE-LX

SFP Transceiver 1000BASE-T Copper RJ45 GBIC
DEAL WATCH – Is It On Offer Right Now?
These Offers are Checked Daily
---
The Best QNAP 10GbE NAS Deal – The TS-h973X SATA and U.2 9 Bay NAS
QNAP TS-h973AX NAS

CPU: AMD Emb. Ryzen V1500B 4-Core/8-Thread

Memory:Bays: 8-32GB (ECC Not Inc, but supported)

Storage Bays: 5x SATA 3.5″, 2x 2.5″ SATA and 2x U.2 SSD 2.5″

Network Ports: 1x 10GbE and 2x 2.5GbE

USB: USB 3.2 Gen 2 x2

I have seen a lot of network-attached storage over the years and the 

TS-h973AX

 brings a lot of colour to what was fast becoming a somewhat grey landscape. In short, QNAP has gone and done it again by proving they are the hardware innovators of this industry and have managed to provide a genuinely unique solution here. When they first revealed their new Hero ZFS operating system last year, you could not help but get the impression that only top-end enterprise businesses with £10K starting budgets were ever going to benefit. The 

TS-h973AX desktop NAS

 is solid evidence that QNAP will share the wealth and that this is the start of a whole new series of affordable ZFS solution from the brand. That isn't to say that this system is perfect and pernickety points about a lack of HDMI or LCD may put off some users, and the compact 9 bay chassis that will attract some will no doubt deter others.

Ultimately though QNAP has succeeded in creating what they sought out here and what we find is one of the best examples of hardware and software meeting in the middle, while still arriving with a price tag in 3 figures. In the current absence of a straight forward QuTS license purchase option for existing QNAP NAS systems right now, this is a solution that serves as a good alternative to a number of 4 and 6 Bay solutions in their portfolio. Though, make sure you upgrade that memory on day one! 

Links
—- AMAZON PRICE HISTORY —-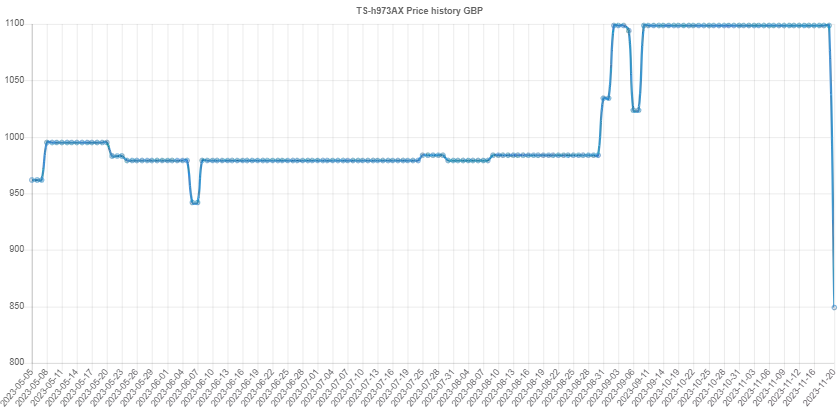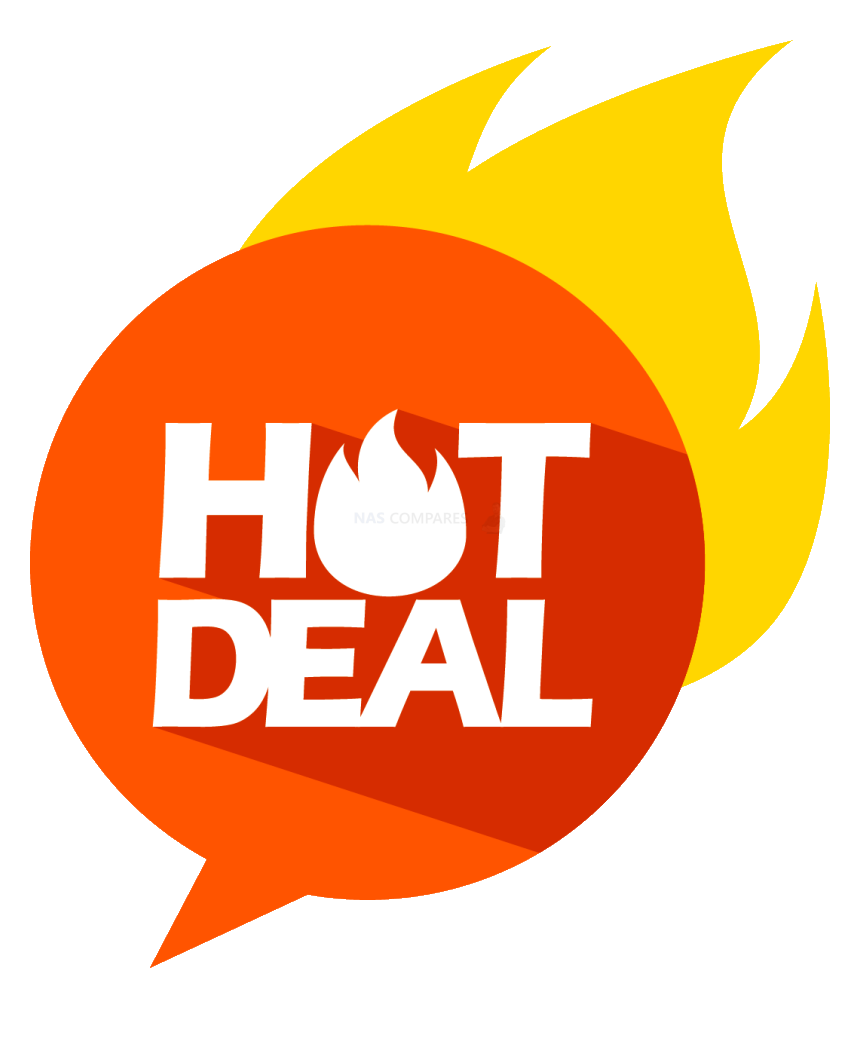 DEAL WATCH
– Is It On Offer Right Now?
---
📧 SUBSCRIBE TO OUR NEWSLETTER 🔔
🔒

Join Inner Circle
Get an alert every time something gets added to this specific article!
This description contains links to Amazon. These links will take you to some of the products mentioned in today's content. As an Amazon Associate, I earn from qualifying purchases. Visit the NASCompares Deal Finder to find the best place to buy this device in your region, based on Service, Support and Reputation - Just Search for your NAS Drive in the Box Below
Need Advice on Data Storage from an Expert?
Finally, for free advice about your setup, j
ust leave a message in the comments below here at NASCompares.com and we will get back to you.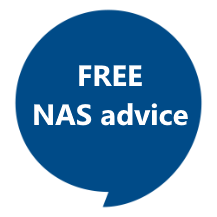 Need Help?
Where possible (and where appropriate) please provide as much information about your requirements, as then I can arrange the best answer and solution to your needs. Do not worry about your e-mail address being required, it will NOT be used in a mailing list and will NOT be used in any way other than to respond to your enquiry.
TRY CHAT
Terms and Conditions
If you like this service, please consider supporting us.
We use affiliate links on the blog allowing NAScompares information and advice service to be free of charge to you.
Anything you purchase on the day you click on our links will generate a small commission which is
used to run the website. Here is a link for
Amazon
and
B&H
.
You can also get me a ☕
Ko-fi
or old school
Paypal
. Thanks!
To find out more about how to support this advice service check
HERE
If you need to fix or configure a NAS, check
Fiver
Have you thought about helping others with your knowledge?
Find Instructions Here

ASK NASCompares forum
, by clicking the button below. This is a community hub that serves as a place that I can answer your question, chew the fat, share new release information and even get corrections posted. I will always get around to answering ALL queries, but as a one-man operation, I cannot promise speed! So by sharing your query in the
ASK NASCompares
section below, you can get a better range of solutions and suggestions, alongside my own.