WD Red turn

s 10!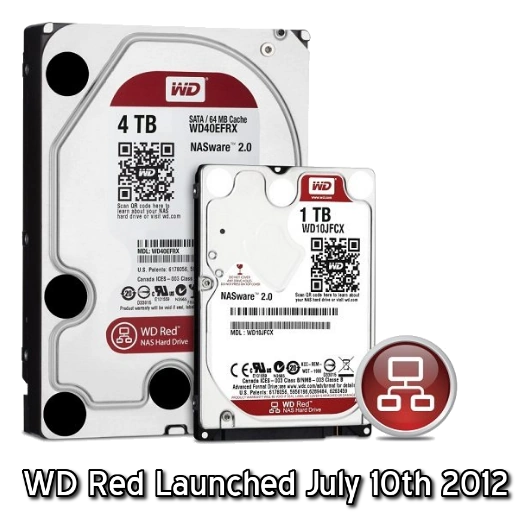 It is hard to believe that it has been 10-years since Western Digital introduced its Network Attached Storage-focused range of drives, WD Red. In that time, we have seen the technology behind NAS evolve rapidly, in form factor, capacity and performance year-over-year – and throughout all that time, WD Red has been there, evolving every step of the way.
Having the right tool for the job has always been key to any IT professional. Although the NAS industry has existed in some form for the better part of three decades, many people used traditional hard drives that were not specifically designed for 24×7 server use. Regular desktop hard drives were designed with single-use deployment in mind, like a PC. Applications and files were not as data-rich then. In 2012, the WD Red NAS HDD series arrived. These were a different kind of drive, a drive that was designed for the rigours of NAS use, fast read and write speeds to keep things efficient, alongside higher workloads and use in multi-drive, always-on environments.
NAS Storage Evolution
Over the following years, the use of drives for RAID was became increasingly popular and data demands increased drastically. In parallel, we saw the launch of new form factors, from 2.5″ HDDs to SATA and NVMe SSDs, major capacity increases across the WD Red family and the addition of WD Red Pro and WD Red Plus drives. WD Red Pro and WD Red Plus HDDs are optimized for high reliability and support always-on workloads with solutions for families, home offices, and small to medium business IT hubs. These drives are engineered with CMR recording technology to handle high-intensity workloads in 24×7 environments and include NASware 3.0 technology. A key feature of WD Red has always been NASware and NASware 3.0 in WD Red Pro and WD Red Plus enables seamless integration, robust data protection and optimal performance for NAS systems operating under heavy demand.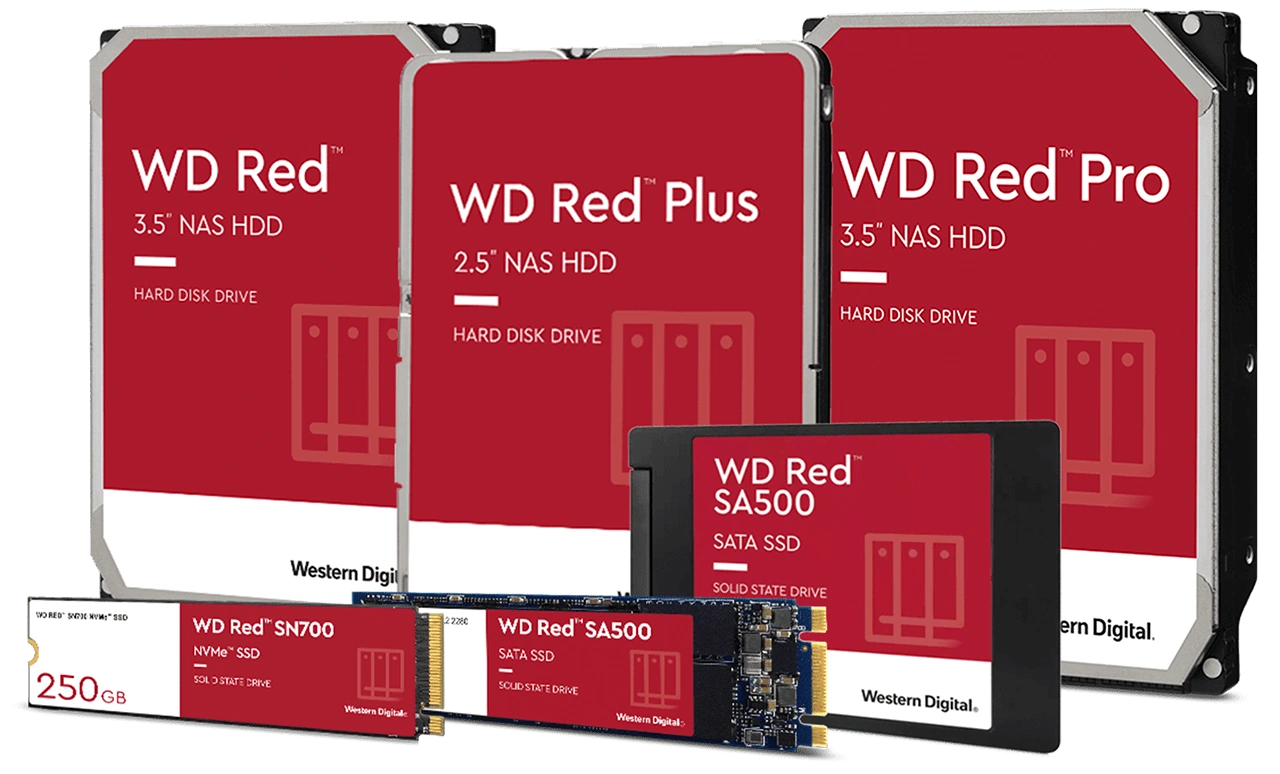 Together with the multi-axis shock sensor that automatically detects subtle shock events and dynamic fly height technology, the built-in technology features enable the system to increase compatibility, upgradeability, as well as reliability and adjust each read-write function to compensate and protect data. In addition to new form factors, ranges and the evolution of NASware, key technology breakthroughs have shaped the WD Red family that we see today. The introduction of HelioSeal® Technology in the WD Red range was a significant milestone. Helium reduces flow effects during the disk rotation, so thinner and thus more disks can fit in the housing. This enabled WD Red family HDDs to be offered in the higher capacities that we expect today.
Responding to Future Data Demands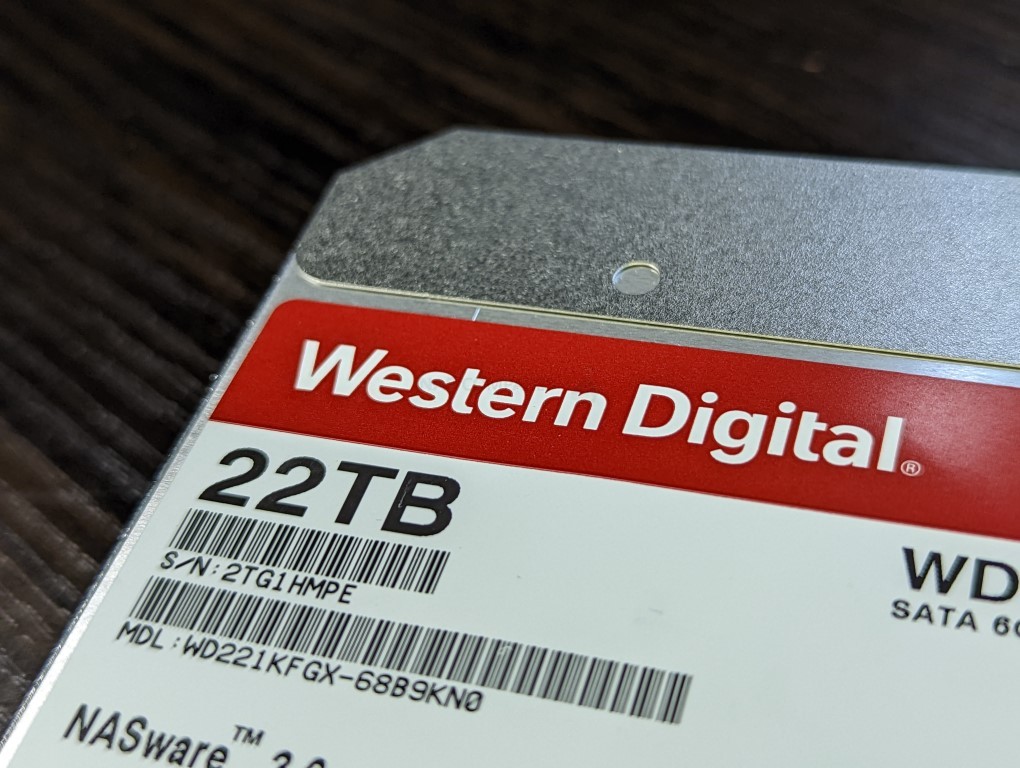 As we look to the future, many small and medium-sized businesses (SMBs) will likely look to transform their organizational structure into remote/virtual organizations to face current market conditions and challenges. These models are driving the acceleration of technology innovation to enable workers to access key resources across different locations, time zones, and devices. Therefore, work from anywhere, remote access, connectivity, scalability, and throughput are defining the new normal workplace. This makes a robust NAS infrastructure with a wide range of options a necessity. Following the addition of the WD Red SA500 SSD to the range and subsequent release of the WD Red SN700 NVMe SSDs, Western Digital most recently turned its focus back to increasing HDD capacity. While helium had enabled the jump to 18TB, its OptiNAND technology is the key to the 20TB and 22TB drives available today. OptiNAND technology optimizes and integrates HDD with iNAND® embedded flash drives which helped provided solutions by delivering additional capacity, performance, and reliability. Western Digital is in a unique position to be able to leverage its in-house manufacturing capabilities with both flash and HDDs to extend the areal density curve of ePMR. Cleverly, ePMR takes the approach of adding more bits per inch (BPI) on the hard drive platter by applying an electrical current to the main pole of the write head throughout the write operation.
The Benefits of OptiNAND and ePMR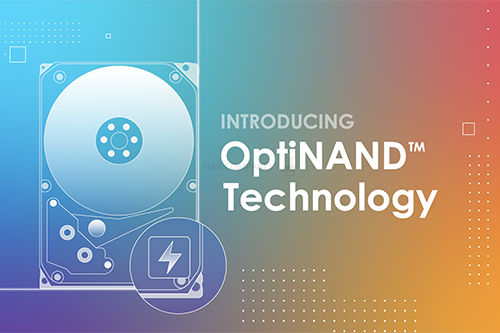 This current enables more consistent, and faster switching of the write head, thus reducing timing jitter. Higher BPI is achieved when individual bits of data can be written closer together, which leads to higher areal density. Couple ePMR together with the implementation of OptiNAND and triple stage actuators and Western Digital has been able to achieve 2.2TB per platter. In addition, OptiNAND also plays a key role in achieving higher areal density and optimizing internal algorithms, which also leads to performance benefits. OptiNAND integrates an iNAND Universal Flash Storage (UFS) Embedded Flash Drive (EFD) with traditional spinning disk media and incorporates innovative changes to the firmware algorithm and system-on-a-chip (SOC). OptiNAND has broken through the conventional boundaries of storage which have only added to Western Digital's legacy of industry-first technologies such as the aforementioned HelioSeal and triple-stage actuators.
Advances in the technology led to the world's first 20TB and 22TB CMR NAS hard drives for general sale, with the WD Red Pro series. The WD Red Pro HDDs with industry-leading capacities are supported by many NAS systems and offer all the benefits of increased capacity. When used in larger RAID configurations, it also makes the path to petabyte storage for NAS systems much easier to achieve than ever before. The next few years should be just as exciting in the development of NAS offerings as data storage requirements continue to increase exponentially
If you like this service, please consider supporting us.
We use affiliate links on the blog allowing NAScompares information and advice service to be free of charge to you.
Anything you purchase on the day you click on our links will generate a small commission which is
used to run the website. Here is a link for
Amazon
and
B&H
.
You can also get me a ☕
Ko-fi
or old school
Paypal
. Thanks!
To find out more about how to support this advice service check
HERE
If you need to fix or configure a NAS, check
Fiver
Have you thought about helping others with your knowledge?
Find Instructions Here
☕ WE LOVE COFFEE ☕

Or support us by using our affiliate links on Amazon UK and Amazon US