The Synology DS223+ NAS Rumoured for Q4 2022 / Q1 2023
Note – This article was written 18/07/22 and I will strive to update it as much as I can in the 2nd half of 2023, so if you want to be the first to know, you can get alerts on this SPECIFIC page by entering your email address at the bottom of the article.
Although synology has been rapidly gaining a reputation for chiefly focusing on enterprise users, there has always been a range of solutions targeted more at mid-range and affordable NAS systems for home and small business users. These solutions arrive with full/close-to-full DSM software support, but with economies being made in the hardware compared with beefier prosumer and SMB servers. So, there is good news for anyone who is sitting on the fence, waiting for a new Synology 2-Bay NAS in this tier of the brand's portfolio, as I have been reliably informed that the Synology DS223+ NAS (follow up to the Summer 2020 released DS220+) is very much a REAL thing (along with a bunch of other Diskstations). However, right away we need to address that the amount of information I have been sent is spectacularly small! Indeed, although I will be updating this page with more information as it becomes available on the new DS223+, at the time of writing (18/07/22) there is barely anything I can share beyond the fact it exists in the pipeline. The DS220+ has been around for much longer than many of us expected and many of us (including me!) assumed that a DS722+ would be largely inevitable, but the deadline for a 'DSx22+' prefix device is all but over (same-year releases in the August period are not unheard of, such as the DS1520+, but they are incredibly rare and it's a tricky release window for this kind of product), so sadly we were wrong there! So, let's move things forward and discuss the 2023 generation of Diskstation.
What We Know About the Synology DS223+ 2-Bay NAS Drive?
So far, I have been informed that the Synology DS923+ Expandable and Fully Featured 4-Bay and FOUR new revisions of the Diskstation 2-Bay are in the works. The 2 Bay systems are the Synology DS723+ Expandable Premium NAS, a DS223+ mid-range fully software featured 2-Bay, a DS223 standard value series NAS and, finally, a DS223j cost-effective 2-Bay system. No details on the hardware have been provided, but these will almost certainly follow in the footsteps of previously released Diskstation 2/4-Bay Devices in this hardware tier, such as the DS420+ and DS220+. Unfortunately, I cannot disclose the source of this information. This is as much information as I can share right now, other than a rather wide release window (see at the bottom of the article), that is about it. Now, I can already hear the complaints in the comments about this, but you are going to have to trust me on this one, as I trust the source and in 6 months all this will play out. Additionally, I received further information on other planned Synology hardware accessories/add-ons that I need to verify in the meantime before I publish. So, let's discuss what we think the hardware of the DS223+ and other Diskstations are likely to be.

What Do We Expect the Hardware of the Synology DS223+ NAS to Be?
In the case of the Synology DS223+ NAS, I think the CPU is likely to be one of the following three (in order of most-least likely):
The Intel N4505 Celeron. A Dual Core, x86 64bit chip with a reported speed/power of 2.0Ghz that can be burst to 2.9Ghz. This processor also has Intel UHD Graphics at 470-750MHz, Supports 4K, Intel QuickSync and is a PCIe3 rev with 8x PCI lanes. There is also the possibility that the DS223+ will benefit from gaingint eh CPU of the previous gen prosumer device (not unusual) and feature the J4125, but this processor is no longer a popular running component at the Intel Factory/production level and that makes this eventuality unlikely.
The Intel N5105 Celeron CPU was originally my first choice for the prosumer tier, but now the DS723+ is looking like a late 2022 release, the N4505 above has increased in its likelihood (despite the N5105 being the better CPU overall on points) as the DS2xx+ tier has regularly arrived with a dual-core processor. The Intel N5105 is a Quad Core CPU that is already being used by many other NAS brands in 2022, with a 2.0-2.9Ghz speed/power, Intel UHD Graphics at 450-800MHz, Supporting 4K, Intel QuickSync and is a PCIe3 rev with 8x PCI lanes too. I include it here at Synology may well try to create a two tier 2/4-bay layout in their portfolio, but still feature quad-core processors (as QNAP recently did with the TS-464 and TS-453E).
The AMD Embedded Ryzen V-Series V1000 or R-Series R1000 with Radeon Vega Graphics. Now, up until recently, ALL Synology PLUS series NAS arrived with an Intel CPU (Atom, Celeron, Pentium, etc), but the release of the DS1522+ and RS422+ in Summer 2022 changed things when they released with a Ryzen R1600. This combined with recent releases of the SMB PLUS series devices in 6, 8 and 12-Bay with the Ryzen V1500B has made many wonder if Synology is going to commit even further to this CPU family. That said, in this eventuality the DS223+ will either arrive with the Ryzen R1600 (which would be a bit weird, as it would hugely clash with the higher tiered systems), or with one of the embedded graphics processors of the V1000 or R1000 series. We hope it will be one of the Vega Graphics equipped models, as it will mean a much, much higher embedded GPU clock speed in excess of 1000Mhz (some as high as 1300Mhz, double that of the base 400-450Mhz of the Celerons) while still having 8x PCIe3 Lanes in the R1000 series and up to 16x lanes in the V1000 series. This is by far the least likely choice of the three, but Synology have been surprisingly erratic of late with their hardware releases, surprising us a number of times, so therefore we at NASCompares cannot completely rule it out.
In terms of Memory, this will be easier to ponder. The Synology DS223+ will certainly arrive with DDR4 memory, but depending on the CPU from the options speculated above, will be 2GB by default and upgradable to either 10GB, 16GB or 32GB – though likely Synology will consider the default memory being attached to the controller board as we saw previously in the DS220+, DS720+ and DS920+. If an AMD Embedded processor is selected, that means that ECC (Error Correcting Code or Error Code Correction) memory will be selected, as Synology have been remarkably hot on including this in a number of their recent releases. Features like expansions with a DX517 or the inclusion of M.2 NVMe Bays have rarely appeared or been fully supported on the DS2xx+ scale solution of their portfolio and are likely to be absent again in this 2023 2-Bay.

Finally, ports and connections! That's the one that I can honestly make practically no call on! Synology has only ever featured 2.5GbE on their Spring 2022 released RT6600ax router, with all other systems arriving as 1GbE or 10GbE. Now, despite 2.5GbE being something of a stop-gap network connection, it is being adopted by a number or NAS and network hardware compatible devices (routers, switches, adapters, etc) and at the same/similar cost to 1GbE. Now many NAS followers (myself included) expected Synology to make the switch to 10GbE in some of it's smaller/prosumer/SMB systems in the 2022/2023 generation, however, the release of the DS1522+ and RS422+ in June/July 2022 presented a neat alternative option. Synology has released a small form/compact 10GbE upgrade module (built in a rarely used PCIe 3×2 connection and design) in the E10G22-T1-mini which means that smaller scale 1GbE NAS systems can up upgraded to 10GbE for around £130-150 (tax and local currency dependant). As much as I would hope Synology implemented 2.5GbE at this scale of 2/4-Bay, it is becoming increasingly likely that they will stick with 1GbE and consider including this option to upgrade to 10GbE as needed. HOWEVER, it is also pretty likely that in order to maintain a separation between the DS223+ and DS723+/DS923+ (in terms of value and pricing), the option/possibility to increase your network connection to 10GbE (or for 2.5GbE to be available as standard) are pretty slim! It is still too early to rule out 2.5GbE, but Synology has been remarkably quiet on the subject and it's inclusion on the RT6600ax might well have been more because of greater than gigabit internet speeds, rather than a change in the brand's position on network connectivity. Aside from this, we fully expect the usual USB 3.2 Gen 1 (5Gb/s) support and dual network connections (either immediately or via an upgrade).
When Will We See the Synology DS223+ NAS Released?
We understand that the DS223+ and other DSx23 Diskstation systems are arriving towards the end of the year and start of 2023 – Almost certainly in smaller release groups and with further details on them being revealed at the Synology 2023 Event (that last bit IS speculative, but almost certainly the case). We will update this page regularly with more information on the DS223+ NAS as it arrives, so if you want to be the first to know, you can get alerts on this SPECIFIC page by entering your email address below.
📧 LET ME KNOW ABOUT NEW POSTS 🔔
Join 1,577 other subscribers
Get an alert every time something gets added to this specific article!
This description contains links to Amazon. These links will take you to some of the products mentioned in today's content. As an Amazon Associate, I earn from qualifying purchases. Visit the NASCompares Deal Finder to find the best place to buy this device in your region, based on Service, Support and Reputation - Just Search for your NAS Drive in the Box Below
Need Advice on Data Storage from an Expert?
We want to keep the free advice on NASCompares FREE for as long as we can. Since this service started back in Jan '18, We have helped hundreds of users every month solve their storage woes, but we can only continue to do this with your support. So please do choose to buy at Amazon US and Amazon UK on the articles when buying to provide advert revenue support or to donate/support the site below.

Finally, for free advice about your setup, j
ust leave a message in the comments below here at NASCompares.com and we will get back to you.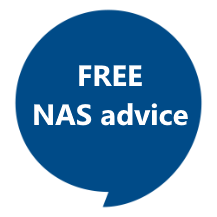 Need Help?
Where possible (and where appropriate) please provide as much information about your requirements, as then I can arrange the best answer and solution to your needs. Do not worry about your e-mail address being required, it will NOT be used in a mailing list and will NOT be used in any way other than to respond to your enquiry.
Support What We Do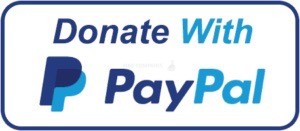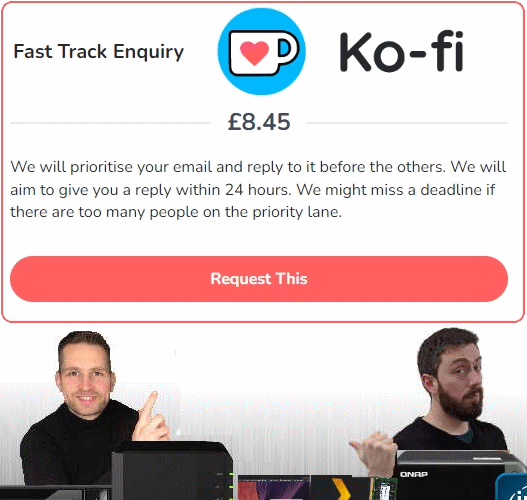 Terms and Conditions
Alternatively, why not ask me on the
ASK NASCompares forum
, by clicking the button below. This is a community hub that serves as a place that I can answer your question, chew the fat, share new release information and even get corrections posted. I will always get around to answering ALL queries, but as a one-man operation, I cannot promise speed! So by sharing your query in the
ASK NASCompares
section below, you can get a better range of solutions and suggestions, alongside my own.