The QNAP TS-251A, the worlds first NAS and USB 3.0 DAS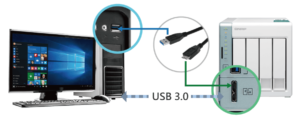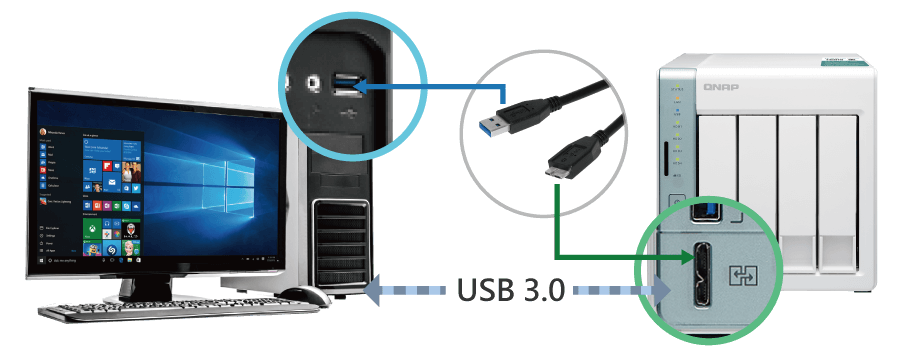 As I am sure many of you are aware, the rather unique QNAP TS-251A-2G and QNAP 451A-4G NAS from QNAP has been advertised with a rather unusual feature. I say unusual', Direct Attached Storage that is accessed via USB is hardy new – it has been around since the 90's. But anyone who owns a NAS can tell you that the ability to access it's contents without the internet or a network is almost impossible. A lot of this comes down to the standard protocol of 'host' and 'slave/storage.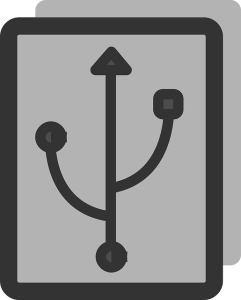 No, this is not a deep and meaningful debate of equality in society – it is simple the case that a device needs to know if it is the Host (the device doing the accessing) or the slave (the device being accessed). Network Attached Storage devices are always deemed Hosts. When you access your NAS over the internet, via your phone, tablet or PC, you are accessing the device as you would a computer on your desk – with you providing input and the device giving you the required result (i.e wanting a file, editing a file or deletion).
The NAS or the PC – Which one is in control via USB?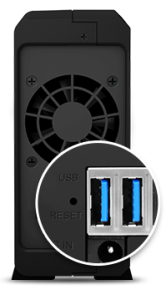 Now things become very complex the minute you want to access the NAS Server device via USB. On the face of it, you can see why this would not be the case. Most NAS devices arrive with multiple USB ports, they are generally within a metre or two of a PC or laptop and before you owned the NAS, you were happily connecting standard DAS drives via USB to your PC/Mac without any problems whatsoever. The problem is to do with who is the Host. If you connected a PC or Mac to a NAS via USB 3.0, who would be the host. Once you connect the NAS via USB to your machine, the NAS would have to completely and fundamentally change it's internal structure and setup to suddenly no longer be a host NAS device, but just become a storage device (not unlike when you connect an Android phone via USB). This is a big problem for Network Attached Storage devices as their internal file structure, behaviour and protocols are geared toward network attached access (via an IP) – it is this file structure that makes the NAS system work as well as it does. So, how does QNAP get around this problem?
Solving the Problem of NAS and USB 3.0 DAS access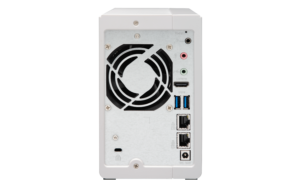 Much like the recent release of the Thunderbolt NAS series from QNAP, the TVS-682T, TVS-882T and TVS-1282T, they have got around this problem by making the MAC or PC see the NAS as USB over IP. This is a bit of a vague description and really doesn't do the process justice. Below is a video detailing how you would connect to the QNAP TS-251A and TS-451A via USB 3.0 and not only have full access to it's contents via USB, but also the NAS will still function perfectly as a NAS without interruption! Pretty impressive stuff and possibly a feature they will implement into al of their future NAS devices – we will see!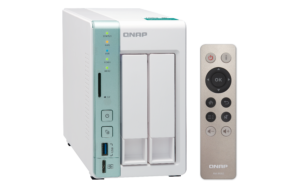 The TS-251A and TS-451A are available to buy from SPAN.COM here