Good news for those that are looking to buy a brand new NAS solution later in 2019, with the announcement of the popular Synology Solution Exhibition in Tapei, we have been treated to a glimpse at a few of the new software and hardware solutions that will be on show. As with previous years, Synology is holding a separate event that is running during the Computex 2019 trade show and for those that are interested in the popular NAS manufacturer, it will be a must-visit for those in Taiwan at the end of the month. Synology will be revealing brand new Diskstation and Rackstation solutions, as well as previewing new software innovations too. We also hope to get a better look at the as-yet-unreleased, DSM 7.0 NAS operating system and GUI from Synology too. We at NASCompares will, of course, be there to give you guys a better look at what Synology have in store for us in their 2020 NAS series, but here is what we know so far.
What has Synology NAS got Planned for 2019-2020?
As you would expect, Synology is being extraordinarily tight-lipped about the details, but it is worth highlighting that (much like last year's event) they are starting to be a little bit more generous with their information in the run up to the event. Here is what Synology themselves have to say at the moment:



"Data lies at the core of every industry transformation. Synology provides a wide array of solutions to ensure business continuity. Join us to explore the data life cycle and discover infinite possibilities of file access, storage, and backup."
They then go on to highlight information regarding their Synology Drive software (now with greater administrative control), Active Backup innovations, Virtualization growth, their router management system, their newly improved Surveillance platform with deep video analytics support and even more support for Photo/video editors on site, in the studio and in post. All in all, this is a lot of focus on the key building blocks that made their 2018/2019 series a huge success, as well as re-investing in key audience demographics. We have still yet to get our hands on a demo of the DVA or Dual Controller Storage solutions, but from what we have seen from the tech demos, it is certainly worthy of your attention.
What Is The 2020 Series Synology NAS Hardware on Show?
At the moment, aside from the obvious inclusion of key current generation NAS hardware that will be at the show, such as the DS1019+, DS2419+ and RS819 released recently, we only know about 4 new pieces of Synology hardware that will be present at the event. These are:
The Synology DS220+ 2-Bay Diskstation NAS Drive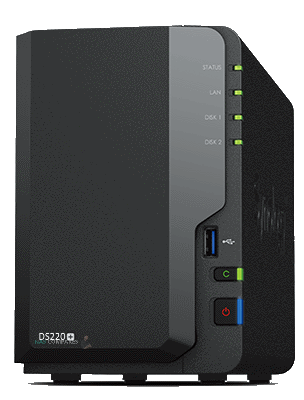 Follow up to the very, VERY popular DS218+, the DS220+ NAS is going to be one of the most popular NAS that will be shown at the event. There is still no mention of the CPU, but given the model conventions of the Synology DS21x+ and DS71x+ in previous generations, I think it could be the Intel J4005 CPU (a dual-core 2.0Ghz CPU that can be burst to 2.7Ghz) with the DS720+ featuring the already well established and highly popular J4105 (quad-core 1.5Ghz, burst to 2.5Ghz) inside. However, I cannot stress enough that this is purely conjecture and only based on an educated guess. We shall know more at the end of the month. Nevertheless, expect it to feature everything the DS218+ had to offer (1xLAN, USB 3.0, 2GB memory, SHR, BTRFS, etc).
The Synology FS6400 24-Bay FlashStation NAS Server

Using a similar chassis to that of the FS3017 Flashstation NAS, this new FS6400 24-Bay NAS is a rackmount solution that aims to provide unparalleled IOPS speeds, remarkably fast external access speeds over 10Gbe (with ports on-board), as well as room to evolve with multiple PCIe slots and high memory upgradability. Alongside this, as it is a rackmount NAS, it will include 5 years of warranty. There isn't any confirmation regarding media types, but we do know that it can be expanded with official Synology expansion chassis to a high degree, we are still waiting to know about whether this will be SATA Only, NVMe, U.2 or a combination of media types. Currently, Synology only supports NVMe as an SSD caching option, but increased support of this as a raw storage media type in flash devices would be of particular interest to many. We shall see.
The Synology DVA3219 4-Bay NVR Surveillance Solution NAS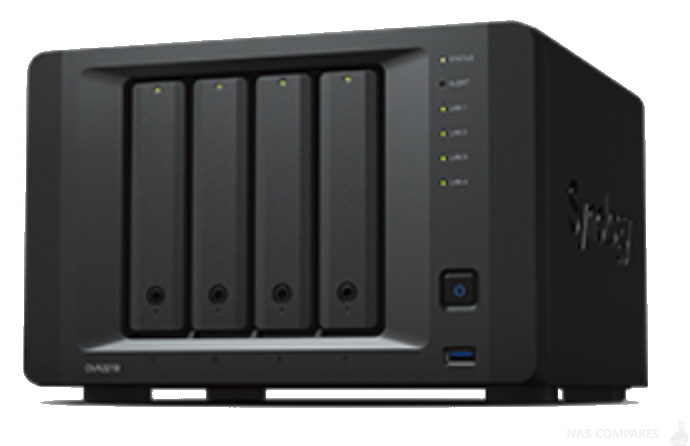 Previously known as the DS1419dva NAS, we saw this device at the Synology UK 2019 event last year. It was only referred to in production videos and the proposed AI identification advantages were given a lot of coverage. It would certainly further concrete Synology's dominance of surveillance NAS solutions and NVR right now, with Surveillance Station 8.2 doing so well. The new name of DVA3219 NAS/NVR device. The Synology DVA3219 provides improved accuracy of motion detection and track and record moving of objects with the assistance of additional GPU power. Also, the DVA3219 NAS identifies and differentiates objects, calculates a crowd within a specific time frame, detects missing objects as well as objects that are out of the ordinary, and can provide real-time video analysis data for the connected user, in the dedicated GUI.
Hardware confirmed to feature in the Synology DVA3219 is the Intel Atom C3538 Quad Core 2.1 GHz CPU (featured in the DS1819+ and DS2419+), as well as an Nvidia Geforce GTX1050 Ti Graphics Card. This is used to recognize intelligent triggers and deliver deep learning in graphic terms. In terms of storage, the device features 4 HDD/SSD bays and (unless specifications have changed since originally previewed last year) can be expanded to a total 14 Bays with two DX517 expansion units connected of eSATA. Alongside this, the device features 2x USB 3.0 ports, a COMs port and (rather interestingly) four 1Gbe RJ45 ports. No mention of a PCIe slot or 10Gbe, but given the presence of that NVidia GPU card, I think this is likely not to be the case. No mention of an HDMI port either, so this may differ to that of the NVR1219 Surveillance NAS and have more traditional Diskstation and DSM software options outside of Surveillance Station.
The Synology UC3200 Dual Active-Active Controller 12-Bay RackStation NAS

Previously known as the UC300 Rackstation NAS, this device was a big, big feature at the Synology official event last year. Although there has been dual controller NAS before and even NAS with separate storage, this is the first Synology NAS in the world that allows you to use one bulk area of storage behind a completely redundant controller configuration (containing a 2nd CPU, Memory, Network connectivity, PSU, etc). UC3200 Dual Active-Active Controller 12-Bay RackStation NAS means that the backend of your device (in this one chassis) is actually completely protected from a whole system error. In the event of hardware failure, CPU failure, system attack or more, the 2nd controller will then become the primary device and your connected users, hosting, and more will barely even notice. It was an impressive piece of kit last year and definitely something that high-level enterprise server users have been desiring for a while now.
Up until now, Synology has been hot on the subject of their High Availability 2.0 software configuration, allowing you to effectively mirror two identical NAS devices so that in the event of one (the primary) failing, the other will take up where the other left off. Though this means that the storage is shared also. The UC3200 Dual Active-Active Controller 12-Bay RackStatiion with unified controller technology means that you do not need to double up on your primary storage, which already has it's own redundant protection configurations in place.
What Other Synology NAS will We See at the Synology Solution 2020 Event?
It is still too early to confirm what other devices we shall see at the Synology event, though it is worth highlighting that given the Synology release schedule of their Diskstation Series, we will likely see follow-ups to a number of their most popular devices. We have yet to see suitable successors to the J or PLAY 2020 Synology NAS series and I would expect this information to arrive either at the event or shortly after, however below are what I think we will see additionally featured at the event at the end of May.
The Synology DS620slim 2.5″ Diskstation NAS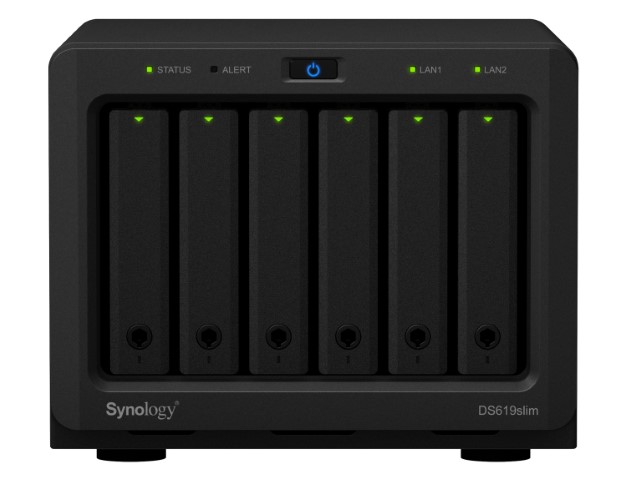 Although already covered last year in the form of the DS619slim, we have still yet to see this 2.5″ HDD/SSD NAS arrive. With differing reports of the internal hardware in different regions, as well as Synology official sources in different countries all stating it is postponed, I think it likely that this will be absorbed into the Synology 2020 series and be re-named the DS620slim NAS. Whether it will remain in its current form with an Intel J3000 series CPU, or if it makes the jump to the Celeron J4000 is still unknown, but I hope this NAS sees the light of day soon.
The Synology DS3620xs Diskstation 12-Bay NAS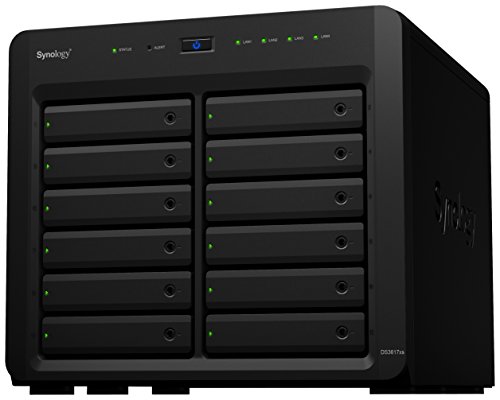 I have not exactly been quiet about my impatience for a new powerful 12-Bay Desktop NAS solution. The older DS3617xs diskstation NAS is still fantastically popular, with its Xeon CPU, 16GB DDR4 ECC memory, 12 Bays, PCIe 10Gbe upgradability and 4 LAN – It is great for Plex, VMs, Content Creation and more. However, I think it is long overdue for a re-visit and a DS3620xs would be a very, very welcome addition to the product family. Perhaps with the same Xeon family CPU and NVMe SSD slots inside, therefore giving users the potential to remove all internal AND external bottlenecks. We shall see!
The Synology DS220J or DS420J Budget NAS Solution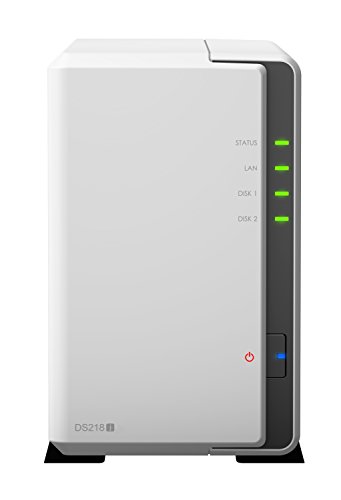 Synology NAS is popular but all too often more expensive for first time NAS users and as much as home and small office buyers want to take advantage of the DSM software, the available budget is always an issue. That is why the J series has always been tremendously popular as a cost-effective choice. The DSx18J range was especially popular, as it included the newer range of 64bit Realtek CPU that, although ARM in classification and efficiency, were much more capable than anything included in the J series previously. I think a new DS220+J 2-Bay or DS420+J 4-Bay will be EXCEPTIONALLY popular and if they manage to use the latest Marvell 64bit processors or even the next gen Realtek 64bit chips, these will make a worthy upgrade. Though, as a more cost-effective and budget-friendly solution, you can appreciate that Synology will want to focus their bigger marketing endeavours on the more pricey boxes!
The Synology DS120 1-Bay NAS Drive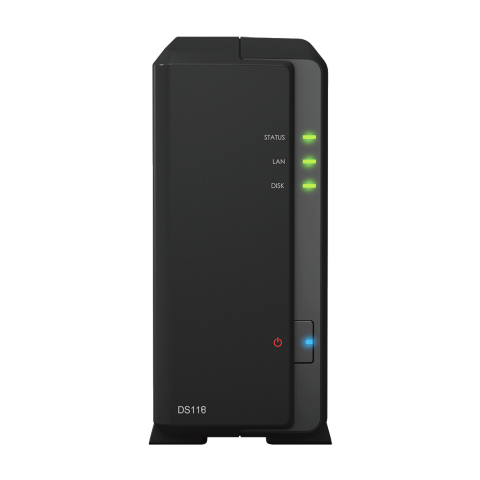 If you were to ask Eddie the Web Guy (occasional companion on YouTube SpanTv) about the NAS he wants to see at the Synology Event, it would be a new 1-Bay NAS. The DS119j was always for the very, very low end of the market and just one tier up you will find that in previous years the DS116 and DS118 have been remarkably well equipped NAS devices that arrive at a fantastically affordable price point. Whether as a network backup or as a primary NAS storage solution (with USB or cloud backups in place) it is fast becoming very popular and since Synology have been improving that hardware found in this device to compete with its RAID enabled brothers and sisters, it is certainly something that would do well. Sadly, much like the J series, I think that the focus at the Synology Solution Exhibition will be a great deal more powerful and enterprise than what you would expect from this device and therefore it's an appearance at the event (if indeed at all) will be minor.
APRIL 2020 Update – Click Below to learn about an information Update we have on the DS220+, DS720+, DS420+ and DS920+
Further Information on the latest Hardware/Software releases from Synology can be found here – https://nascompares.com/2020/03/19/synology-2020-2021-everything-we-know-so-far/
When Will We Know More About The Synology DS220+, DVA3219, FS6400 and UC3200 NAS?
We will know more about the brand new Synology NAS hardware and Software solutions at the end of May at the event. We hope to see more on these solutions, more about their internal hardware and maybe more information on the release of DSM 7.0. I can only recommend that you subscribe to this blog, the YouTube Channels or click the Red Bell icon on the bottom right of the page now. Any or all of these will result in your staying informed on all things new in the world of NAS, as well as get the latest information on Synology NAS as soon as it is published. Stay tuned for more information soon!

📧 LET ME KNOW ABOUT NEW POSTS 🔔
Get an alert every time something gets added to this specific article!
Want to follow specific category?

This description contains links to Amazon. These links will take you to some of the products mentioned in today's content. As an Amazon Associate, I earn from qualifying purchases. Visit the NASCompares Deal Finder to find the best place to buy this device in your region, based on Service, Support and Reputation - Just Search for your NAS Drive in the Box Below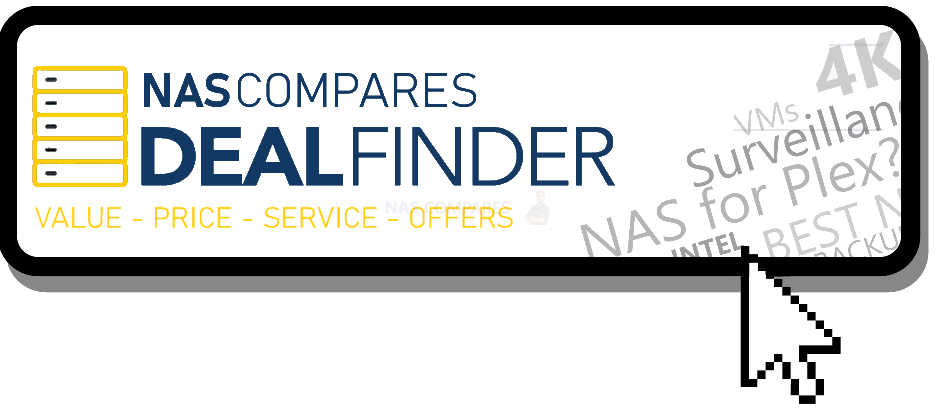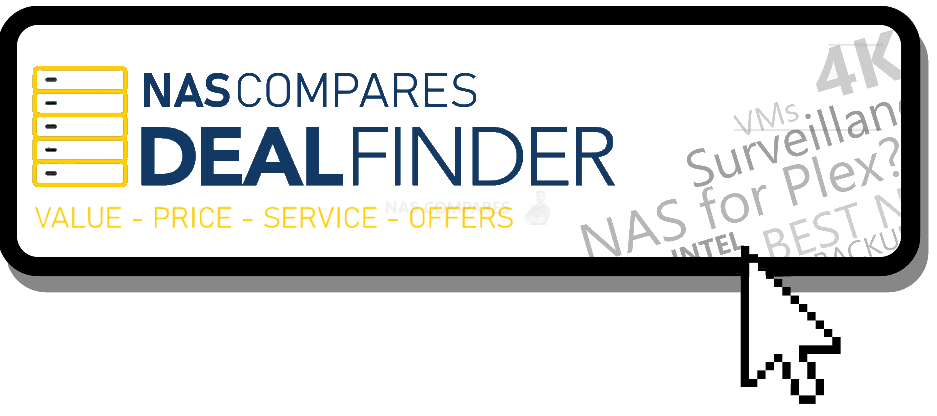 Other products mentioned on this article:
SEARCH IN THE BOX BELOW FOR ANY OTHER NAS
Need Advice on Data Storage from an Expert?
We want to keep the free advice on NASCompares FREE for as long as we can. Since this service started back in Jan '18, We have helped hundreds of users every month solve their storage woes, but we can only continue to do this with your support. So please do choose to buy at Amazon US and Amazon UK on the articles when buying to provide advert revenue support or to donate/support the site below.


Finally, for free advice about your setup, j
ust leave a message in the comments below here at NASCompares.com and we will get back to you.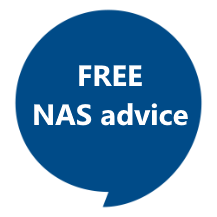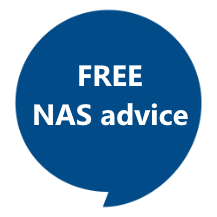 Need Help?
Where possible (and where appropriate) please provide as much information about your requirements, as then I can arrange the best answer and solution to your needs. Do not worry about your e-mail address being required, it will NOT be used in a mailing list and will NOT be used in any way other than to respond to your enquiry.
Terms and Conditions
Alternatively, why not ask me on the
ASK NASCompares forum
, by clicking the button below. This is a community hub that serves as a place that I can answer your question, chew the fat, share new release information and even get corrections posted. I will always get around to answering ALL queries, but as a one-man operation, I cannot promise speed! So by sharing your query in the
ASK NASCompares
section below, you can get a better range of solutions and suggestions, alongside my own.