QNAP TVS-672N 5Gbe i3 NAS – Best 6-Bay NAS of 2019?
When we first mentioned that QNAP was releasing the QNAP TVS-672N NAS drive, I have to say that I was quite happy to hear about it. Less about the fact it was going to feature 5Gbe, but more because the remarkably popular TVS-x72XT series was going to arrive in a version that did not include Thunderbolt3 or 10GBe. Despite these two forms of NAS connectivity being heavily supported by QNAP NAS, there were ALOT of users who wanted a NAS like these, but planned on focusing on the INTERNAL capabilities and could not budget/justify the TVS-672XT. So, now, with the release of the TVS-672N, we have the means to access the 8th Gen Intel CPU, NVMe SSD Bays, DDRR Memory, HDMI 2.0a and more, and at a much more attractive price point to many users. However, the other reason we were so interested was that the TVS-672N was the latest NAS Drive to benefit from QNAP's current moves into 5Gbe Network connectivity. This connection, that is physically compatible with existing 1Gbe and 10Gbe copper networks, arrives as an affordable middle point for users to gradually scale up their external network speeds, along with the compatibility of QNAP's new USB3-to-5Gbe adapter for Mac, means that it is considerably easier to make the jump to 5Gbe on all your network devices, than it is for 10Gbe. So, the question is – is the QNAP TVS-672N a NAS that answers to growing demand, or is it too experimental for some and still not budgetable? Let's take a look
Quick TVS-672N NAS Review Summary:
Even if you ignore the 5Gbe connectivity, this NAS is one that people have asked for ever since the TVS-672XT was released, the perfect NAS hardware for the user who wants it all – except Thunderbolt 3. I think a 10Gbe enabled option (a TVS-672X perhaps) might have been popular too, but even with the 5x Ethernet speed, this device seemingly arrives at a 1Gbe price point (if you break the price comparison down). I might take issue with the all-metal chassis, fiddly PCIe installation and only 1x 5Gbe port, but right now with its full array of hardware both included and potential to upgrade down the line, thereby leverages your spend a great deal more.

As mentioned, the QNAP TVS-672N serves as a much more affordable and scalable NAS purchase compared with the TVS-672XT. We already featured a full hardware review of the TVS-672XT back on NASCompares back in December 2018, so if you are looking to compare these two devices, then I recommend giving that a very quick read through first. In terms of retail packaging, I think it is fair to say that there are similarities. This is hardly a criticism, I still love the idea that NAS servers still get some good design in their point of sale and packaging – especially given that most devices are purchased online and therefore this kind of visual promotion is all but unnecessary.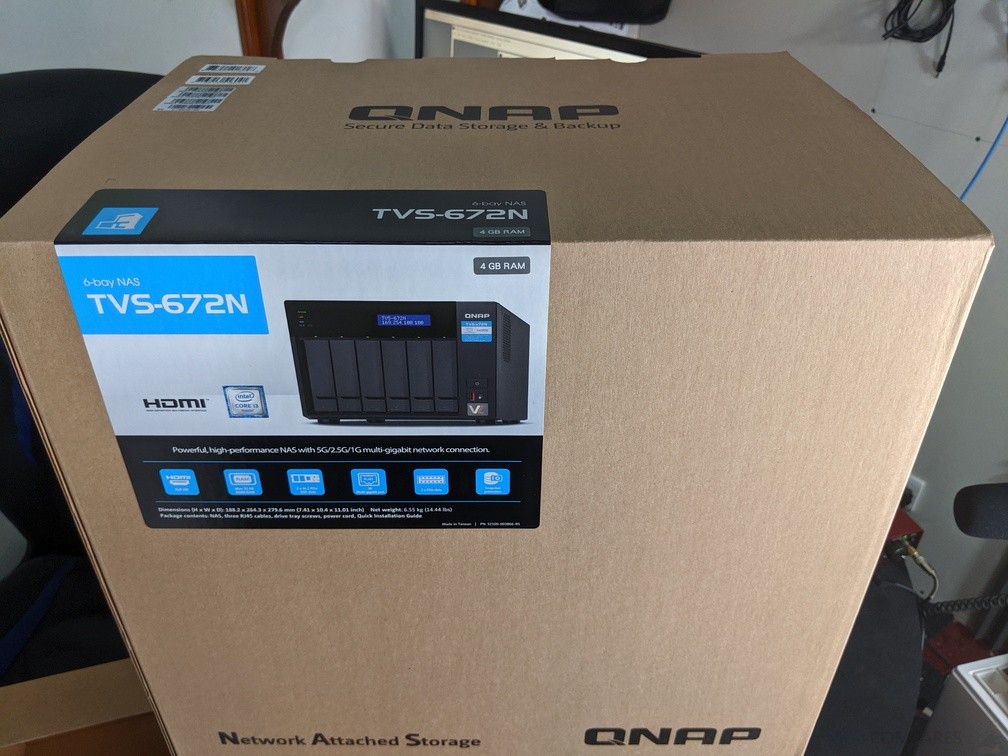 The retail box pretty much tells you everything taht you are going to need to know about the TVS-672N NAS, from its specifications and abilities to the look and scale of this 6-Bay NAS.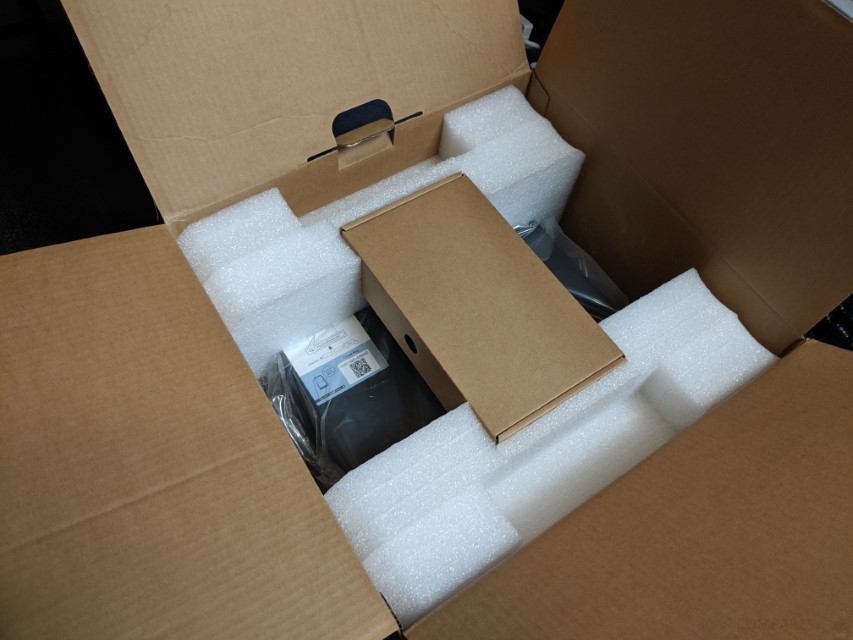 As you might expect for such a heavy-duty piece of equipment, the QNAP TVS-672N arrives with a box of start-up accessories and the unit itself is fantastically well protected from movement in transit. It's a minor point (and one that regards pretty much all technology really) but protection from movement in transit is VITAL! Is something is going to piece/penetrate a retail box (a forklift truck arm or another package in transit) then nothing is going to stop it really. But preventing movement in transit is remarkably important and the heavier a device is, the more important it becomes.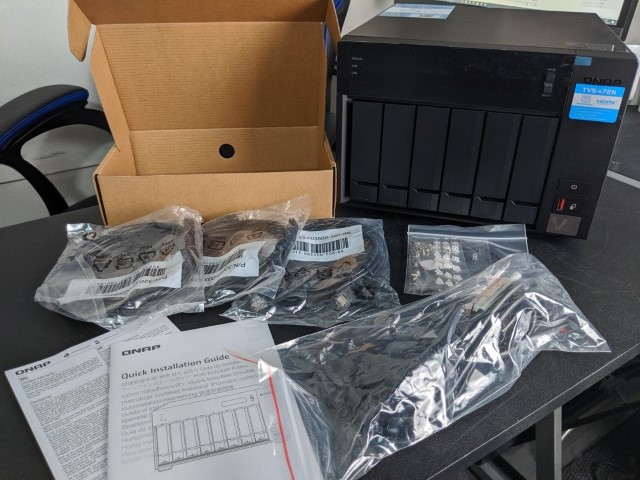 Once we unpack the whole QNAP TVS-672N NAS retail kit, we find the following accessories inside: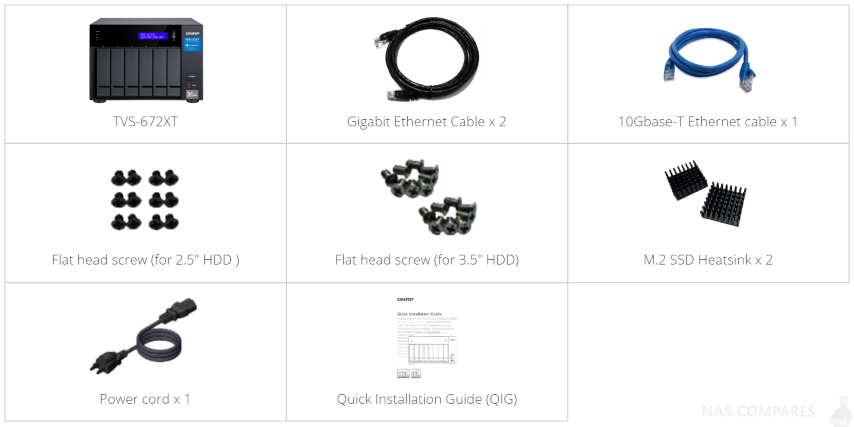 The QNAP TVS-672N supports a large number of accessories, with the majority of physical upgrades being USB peripheral devices or PCIe based performance upgrade cards and NICs (network interface cards), but as this are almost all very much based around different user environments and requirements, the choices is yours how you wish to upgrade this device going forward, but the default QNAP TVS-672N unit package is still fantastically powerful and capable as it is.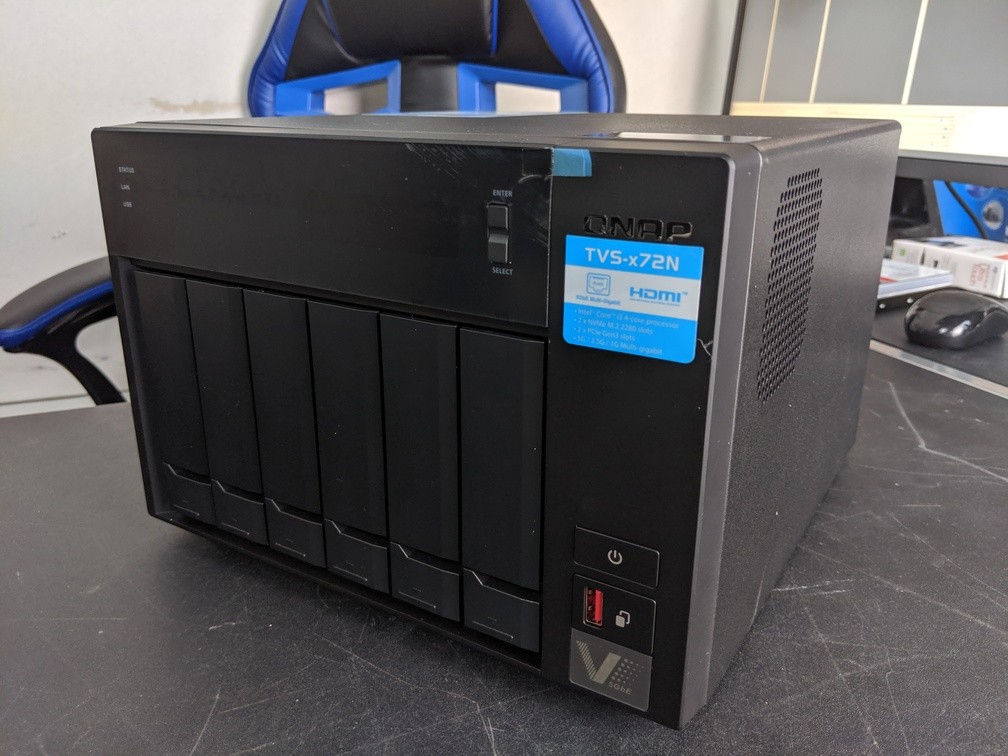 The chassis design of the QNAP TVS-672N is very, VERY sleek and modern. Of course, I say modern, this is modern in terms of NAS servers storage. Servers are not like MacBooks, Samsung Tablets and 4K monitors – they are a much more ability overlooks kind of device, with most users storing their servers outside of view (attics, server rooms, basements, etc). This device, however, features a number of physical design choices that will bring this device much more into the office environment, to facilitate direct connectivity. It is for this reason that the TVS-672N seemingly has more time being spent in the looks department. It is a sturdy looking device for sure and, as per QNAP's own attitude to NAS development, it has a number of cool hardware design features that are worth highlighting.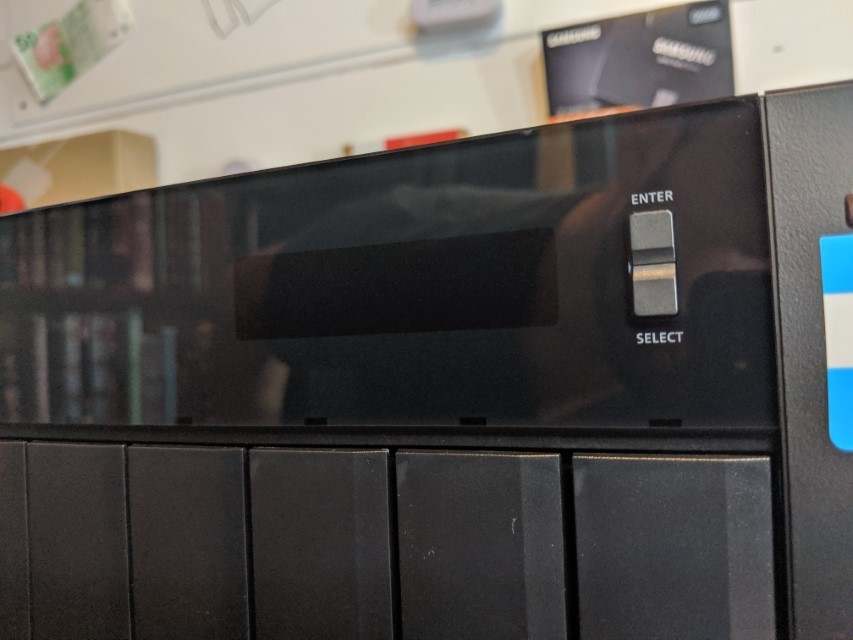 The TVS-672N features an LCD panel on the front of the device that will provide you with realtime information about the NAS Drive. With a hardware navigation button setup, you can find out information ranging from the IPs that are available, to the RAID configurations, alerts, Internal Temperature and more. Also built into this panel is a series of LEDs that will indicate system status, RAID access and network access, as well as individual LEDs for the two internal NVMe bays inside that we will touch on later in the TVS-672N Review.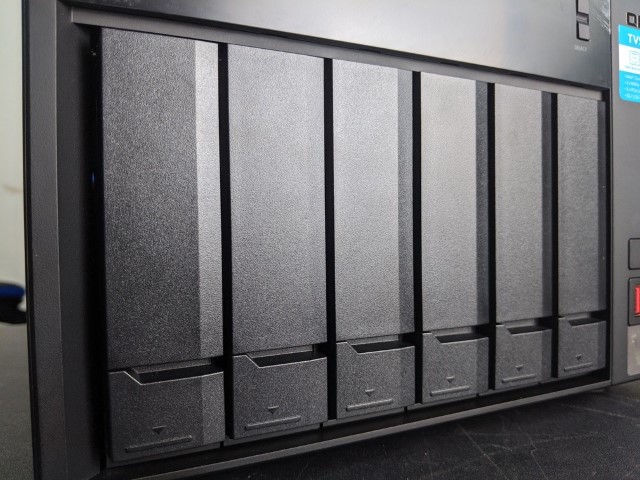 As mentioned, the TVS-672N is a 6-Bay NAS Drive. Just in case you are unaware of the full implications of this on a QNAP NAS, let me explain (as I all too often forget that many of you are new to NAS). Each bay can support a SATA 6Gb/s hard drive or SSD (at 2.5″ or 3.5″) and the device can function with a single drive installed, or fully populated. You can add drives gradually and then expand the storage space as you go. The drives will be in a RAID configuration, which means that storage is combined to create large pools of storage space which can then either be geared towards high capacity, high performance, high redundancy (protection from drive failure) or a combination of them all). The Bays featured on the TVS-672 all feature a click locking mechanism and LEDs to denote access and health.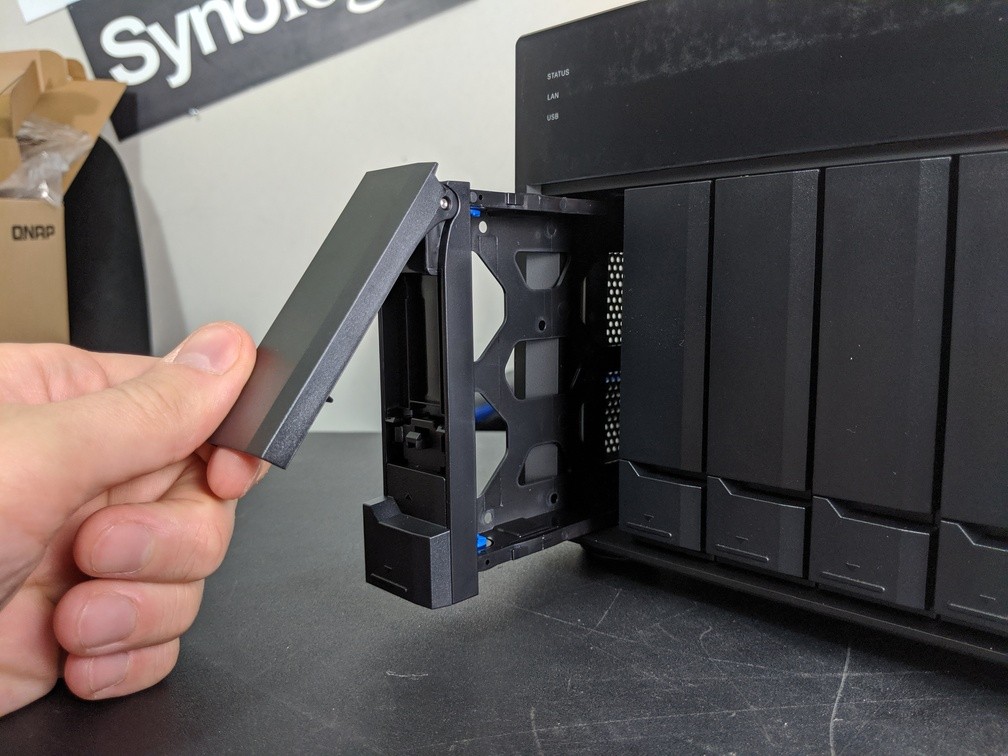 If you remove a Bay, we find the plastic click and load trays that QNAP have featured for a while now. These allow you to install 3.5″ hard drives without the need of a screwdriver and drives of upto 16TB (at the time of writing this article) are supported in this way. 2.5″ media (usually SATA SSD) will require using the included screws to install the drives inside each caddy/tray.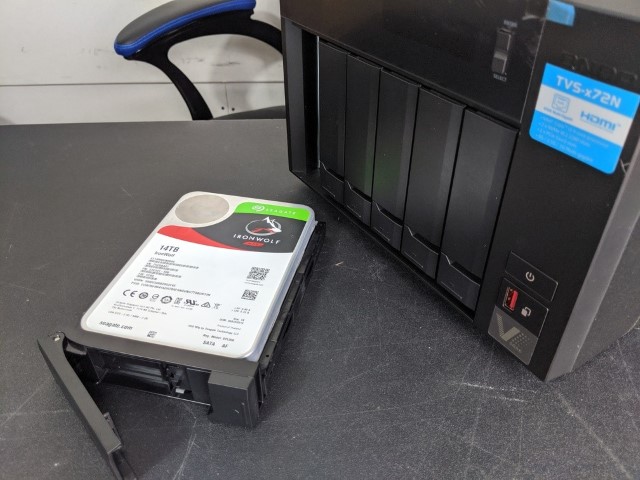 As mentioned, you can run the TVS-672N with even a single media drive and add more as you need them in a RAID, but you do not even need to power the NAS drive down in order to do this as the NAS supports hot-swapping of drives for replacing or upgrading drives in a RAID.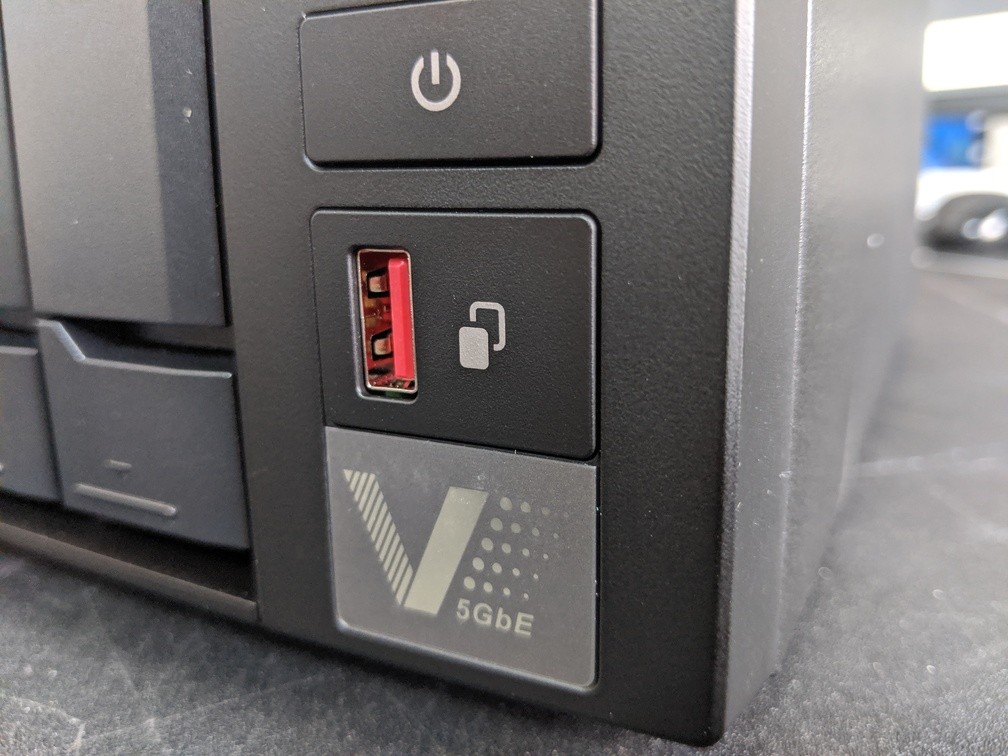 Despite the heavy focus on network and internet access of your TVS-672N NAS, as well as the massive storage potential offered in this 6-Bay, one popular way that users will add another tier to their backup storage plan is to use a USB local drive to back up the NAS to (or visa Versa periodically). In order to do this is an easy, fast and uncomplicated way, the TVS-672N features a USB One-Touch copy button and USB 3.1 Gen 2 (USB 3.2 Gen 2) port. All you need to do is go into the QTS user interface once and set up the backup behaviour/direction when the button is touched. Then as and when you wish to backup your storage, you can do it just by connecting the drive and clicking a button. You can also set this up to do it automatically, but there is just something more reassuring when you are pressing a physical button.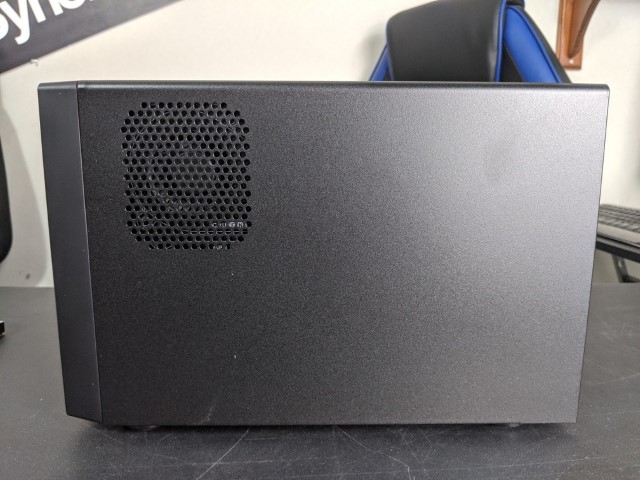 On either side of the QNAP TVS-672N NAS Chassis, you will find additional ventilation that assists the active cooling both on the rear and inside of the case. As this device is a NAS, it means it is designed to be on for days, weeks and months at a time. A combination of passive heatsink cooling side and active fan-supported temperature control on the main controller board and rear are assisted by the ventilation in the metal chassis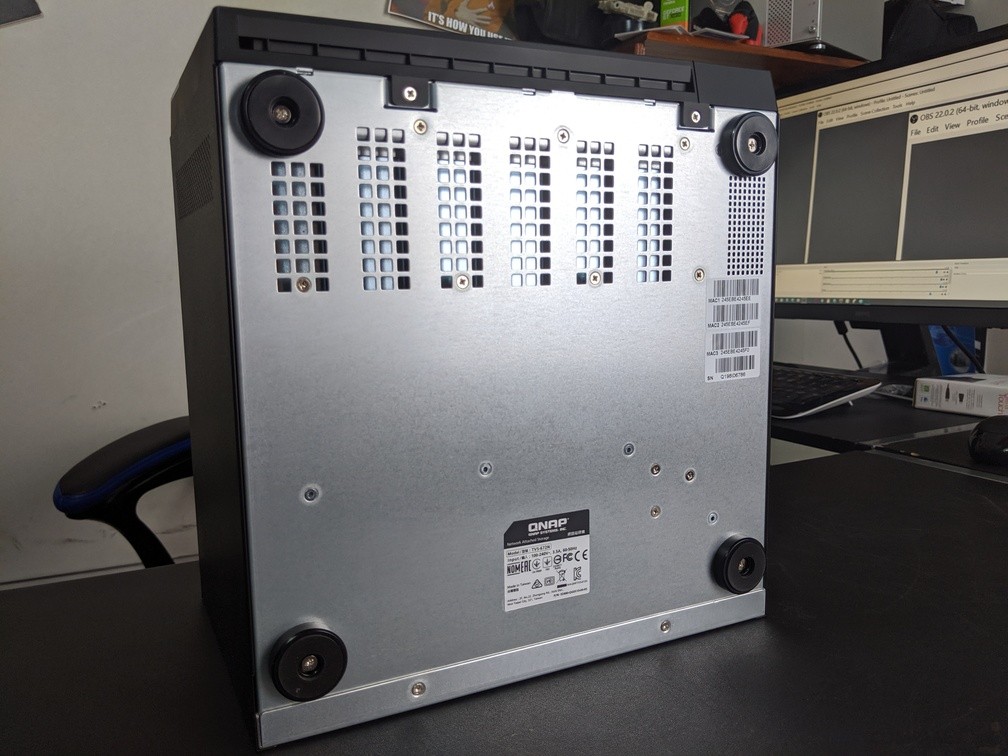 Likewise, there is additional cooling at the base of the device that is primarily featured to help the airflow over the 6-Bays of storage whilst the unit is on for extended periods of time.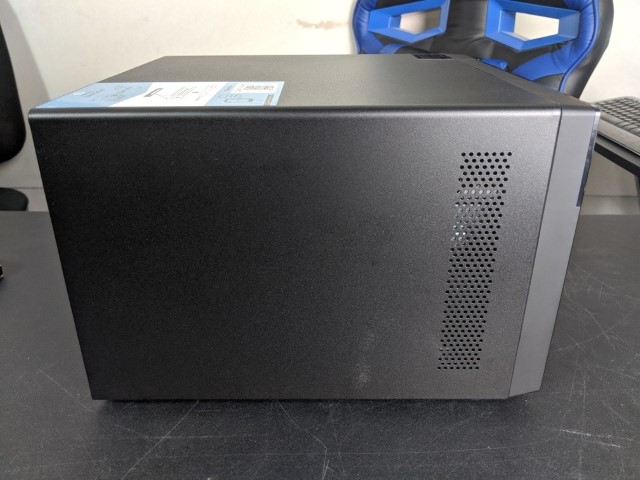 A good look at the rear of the QNAP TVS-672N NAS Chassis reveals the ports that are featured, as well as the ones that are removed from the TVS-672N. The chassis is largely identical, but with the 5Gbe port alternative and a PCIe slot being made available in the absence of Thunderbolt 3, there is alot of customizable and affordable scope for your budget here.
| | |
| --- | --- |
| | |
| QNAP TVS-672N 5Gbe NAS | QNAP TVS-672XT TB3 & 10Gbe NAS |
It is also worth highlighting that because the TVS-672N does not feature Thunderbolt 3 or 10Gbe, the power consumption and heat generated is lower on the TVS-672N. This is a minor point when you are talking about a NAS at this scale, but worth highlighting to the uninitiated.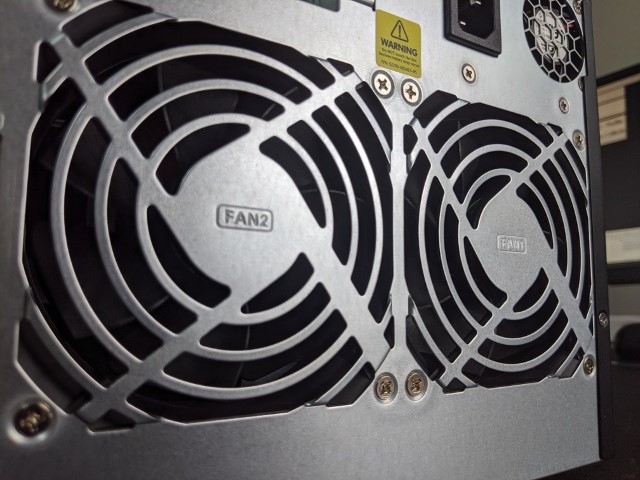 On the rear of the TVS-672N NAS we find two large fans that can be controlled manually, or set to automatic, to increase or decrease the rotations per minute in efforts to moderate the internal temperature. As this is a metal chassis and features two fans, it is a pinch noiser than smaller, plastic chassis NAS when in full operation – but again, at this price and business level, this is to be expected and still pales in comparison to a rackmount NAS server.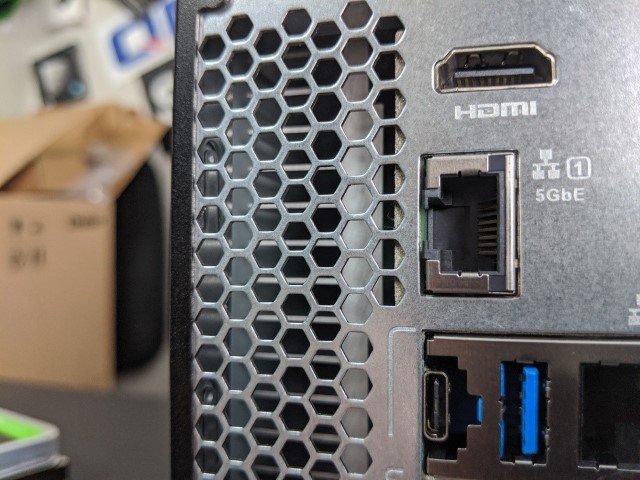 The 5Gbe ethernet port is, of course, an area of massive focus, as this is how the device presents itself as a modified take on the TVS-672XT. That port is compatible with the physical RJ45 Copper found in traditional 1Gbe and 10Gbe, though at with Read/Write at heights of 550/MB/s with the perfect media RAID. Likewise, for those that want to edit or interact with files directly on the TVS-672N NAS, over 5Gbe, you can use the QNAP QNA-UC5G1T USB 3.0 to 5Gbe ethernet adapter. Supported by both Windows and Mac systems, as well as QNAP NAS too, this means that you can get local type SSD speeds over the ethernet connection.
What is particularly cool is that this 5Gbe connectivity is provided at  a price point for this hardware that is comparable to 1GBe – so it works out as a bonus feature! This combined with more laptops and access points supporting the Wi-Fi 6 (802.11ax) standard, wireless bandwidth has greatly increased to 5GbE/2.5GbE, delivering much faster speeds than conventional Gigabit connections. So, by adding a TVS-672N to your network environment to enhance your storage and access experience. You can also add 5GbE connectivity to your laptop with an affordable QNAP USB 3.0 to 5GbE adapter (QNA-UC5G1T) and directly connect to the TVS-672N to benefit from higher network speeds.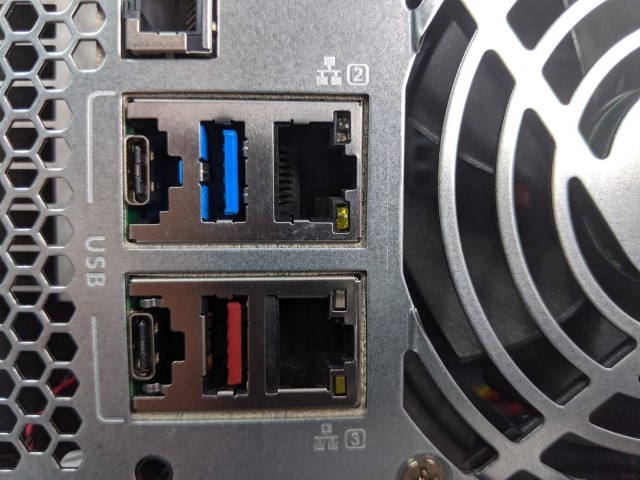 Though I have to say that the fact the TVS-672N only arrives with a single 5Gbe port and two 1Gbe ports is a little sad, as with such focus on this new kind of port, it is a shame that there is still a reliance on 1Gbe at the default, given that the 5Gbe is 5GBASE-T, and would still be useable for regular 1 gigabit connections. Despite the QNAP TVS-672XT's huge resonance with TB3 communities, I think it's worth mentioning that this more streamlined TVS-672N device also provides possibly the best range of USB connectivity I have ever seen in a NAS to date. Aside from the front USB 3.1 Gen 2 port mentioned earlier, the rear of the TVS-672N arrives with another USB 3.1 Gen 2 USB-A port, 2 USB-C ports for connecting more modern external devices and a USB 3.1 Gen 1 USB-A port. So, in essence, you can connect any form of a USB device to this device and it will either allow you to upgrade the performance of your hardware, become available in a Virtual machine or add it as external storage (making it network/internet accessible). just check the compatibility list in advance. But it's really nice to see this amount of coverage and again, a noticeably chunk lower in price with likewise devices.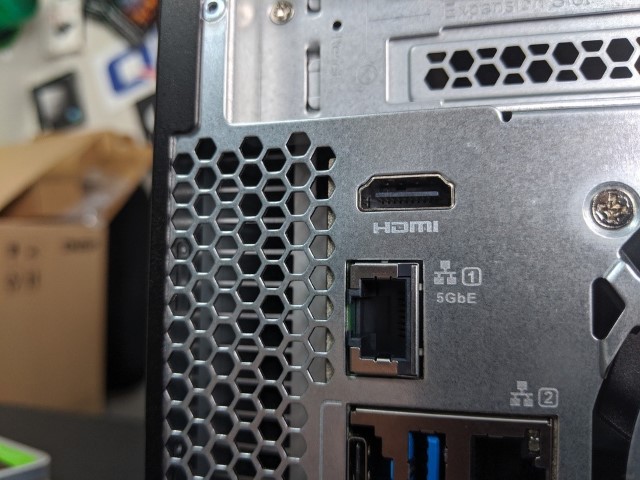 However, I am pleased to say that this NAS features HDMI 2.0a, much like the HS-453DX and therefore supports 4K at 60hz locally. This can be accessed with many of the applications available with the free HD station software, included with your QNAP NAS and I strongly recommend that you check them out.
You can even run popular streaming apps, such as Plex media server locally over HDMI and thereby completely remove any network or internet-based bottleneck. Alternatively, you can run a Linux, Windows or even Android VM on this NAS with 4K HDMI output, keyboard and mouse connected to those USB ports 2.0 and use the speakers built into the NAS. All the while, using the QNAP QTS NAS software at the same time for all of your connected user's backups and file needs.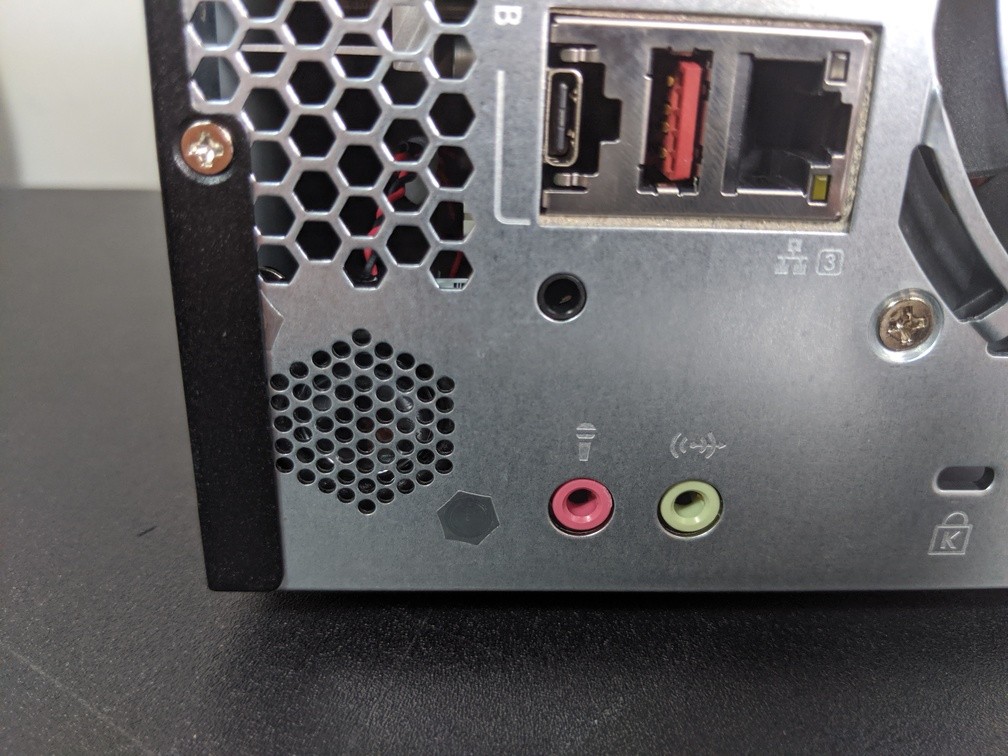 Somewhat tucked into the bottom corner of the back panel of the QNAP TVS-672N NAS, is a mini speaker to give you real-time notifications and alerts to the NAS behaviour. These are more than just beeps and arrive in verbal form (which can be silenced if you do not want the NAS telling you that there is a new update available). Alternatively, you can connect an external speaker or use a mic in socket to use a microphone in a VM, Linux machine or HD Station application such as Skype or Chrome App extensions. You can always connect this NAS to a sound system directly, but as this is the lesser form of audio connection, I would stick with network/internet connectivity between this NAS and your Sonos, Bose or Amazon Echo device (check out MyMedia Amazon Skill for that last one).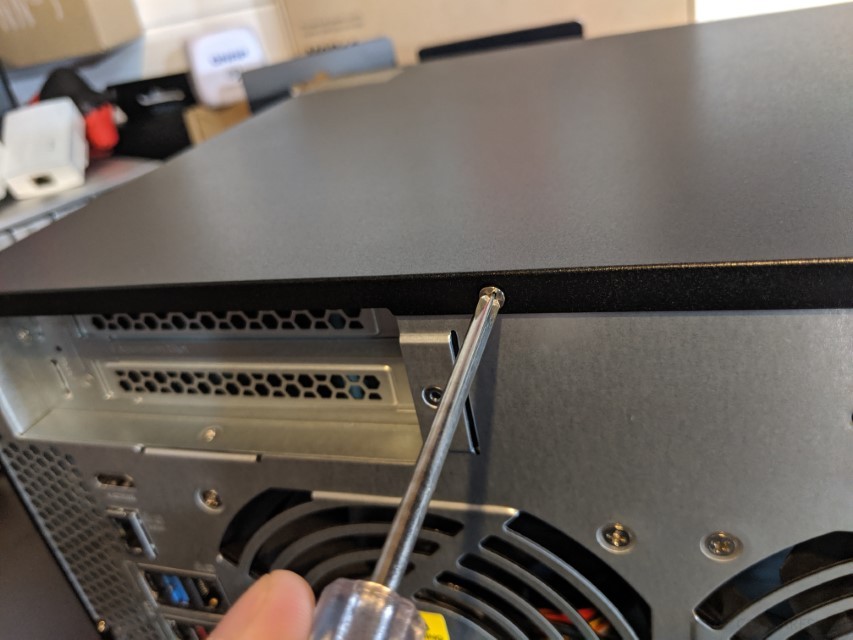 What are the Hardware Specifications of the QNAP TVS-672N NAS?
For those who like to get to grips with the techie side, below are the official specifications of the TVS-672N NAS. I am pleased to say that the QNAP TVS-672N features almost every single modern and popular hardware innovation that QNAP has ever featured (with the exception of TB3 and 10Gbe of course). They are as follows: 
CPU+Memory for

TVS-672N

Intel® Core™ i3-8100T 4-core 3.1 GHz Processor
processor architecture: 64-bit
graphics: Intel® UHD Graphics 630 4GB UDIMM DDR4
Encryption acceleration engine
 (AES-NI)
Maximum expandable memory
32 GB ( 2 x 16 GB)
Number of memory slots
2 x SO-DIMM DDR4
(paired DDR4 memory of the same speed, capacity, and die type required for two or four DIMM configurations)
Flash memory
4 GB (Dual boot OS protection)
Number of supported hard disks
6 x 3.5 " SATA 6 Gbps hard drive, hot-swappable
Support for hard disk type
3.5 " hard disk slot
. 3.5 " SATA hard drive
. 2.5 " SATA hard drive
. 2.5 " SATA solid state drive
M.2 SSD
2 M.2 PCIe (Gen3 x2) NVMe SSD ports supporting 2280 interface
Gigabit Ethernet
2 x RJ45
5Gigabit Ethernet
1x RJ45
PCIe expansion slot
Slot 1: PCIe Gen3 x16 (CPU)
Slot 2: PCIe Gen3 x4 (PCH)
USB port
1 x USB 3.0
2 x Type-C USB 3.1 Gen2 10Gbps
2 x Type-A USB 3.1 Gen2 10Gbps
HDMI output
1 x HDMI 2.0a, highest resolution

3840 x 2160 Ultra HD @60Hz

Source
• 2 x 3.5 mm dynamic microphone jack
• 1 x 3.5 mm line-out jack
• 1 x speakerNote: Speaker and line-out jack cannot be used at the same time
LED indicator
Hard Disk 1-8, Status, Network, USB, M.2 SSD 1-2
Button
Power, reset, USB one-button backup
Power Consumption Idle
26.52 W
Power Consumption Access
Audio Level in Access
23.8 db(A)
Power Supplier
250W, 100-240V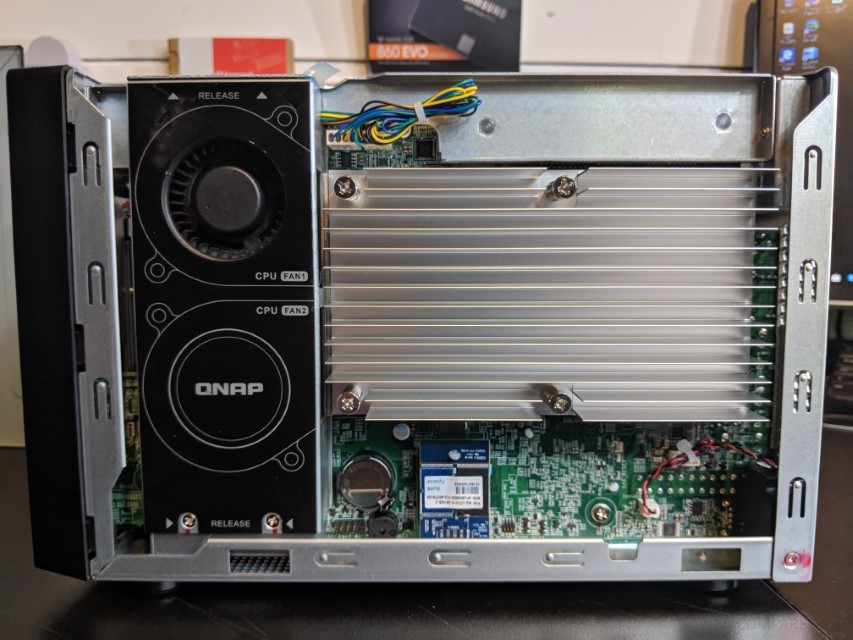 What can the TVS-672N do in terms of Software and Applications?
Finally, we can discuss the software abilities of the QNAP TVS-672N. All that hardware and power will be rather useless without being able to do anything with it! We have covered that this device can be connected via 5Gbe for live editing of 1080p (using Final Cut Pro, PhotoShop, Da Vinci Resolve and more), as well as gaming with your Steam library downloaded onto the NAS, but what about the general NAS uses outside of this content creation industries? I am pleased to confirm that this NAS can do EVERYTHING that QNAP and QTS can offer and here is just a handful of them:
 Up to 90 Simultaneous downloads over HTTP, FTP, BT and PT
Steam Media from the NAS to a Chromecast, Apple TV and Smart TV over DLN
Over 120 Apps for free in the App Centre
YouTube Livestream Hosting
Support upto 40 IP Cameras with the free enterprise-class surveillance software QVR Pro, with 8 free licences included
Upto 256 iSCSI targets with multiple LUNs supported
SSD Caching and intelligent Storage tiering over both SATA and NVMe HDD and SSD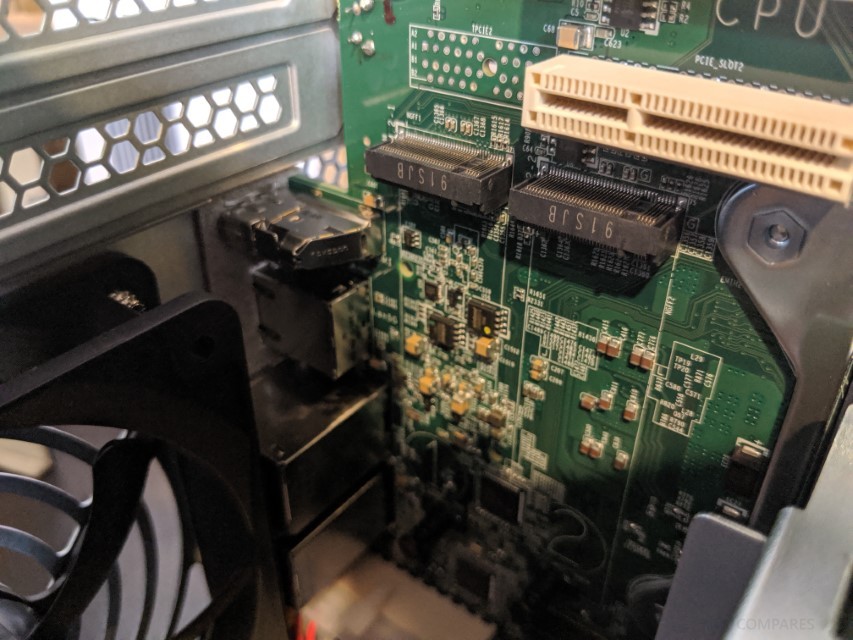 Host multiple Windows, Linux, Unix, and Android Virtual machines
Host an iTunes server for your home and media devices inside and outside your network
synchronize with 3rd party clouds to backup to and from them, such as Amazon S3. DropBox, iCloud and Google Drive
Transcode 240p, 360p, 480p, 720p, 1080p and 4K resolution to change media to more acceptable formats on the fly to your iPhone, Android device or more
Use programs like IFTTT to streamline your digital life and record all data made and shared about you in a central location
Use the HDMI Outputs and Remote control for multimedia, a standalone surveillance system, Standalone PC and more
Backup multiple devices (weekly, daily, hourly, etc) with multiple sync and backup apps/processes like Apple Time, QSync and RTRRR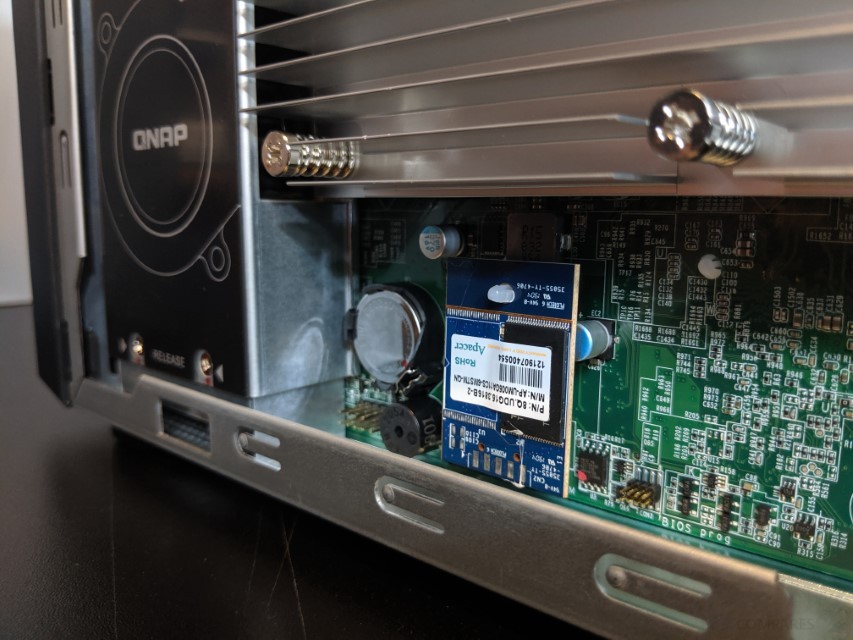 QNAP TVS-672N Powerful 5Gbe NAS -Conclusion
The QNAP TVS-672N is a NAS drive that has taken the elite and overpowered attitudes that were previously the hallmarks of the Thunderbolt 3 TVS-672N NAS and scaled back excesses that some might feel are unnecessary, to provide a great deal more mature and accessible NAS to mid-range users. Till now, if you wanted access to the full features and functionality of a fully equipped NAS like this (with NVMe, i3 CPU, HDMI 2.0a, etc to name a few), you were forced to either compromise too spend way more with the TVS-882 or break the bank with the TVS-672XT. Thanks to this new QNAP TVS-672N NAS however, you no longer need to compromise and have access to a much more balanced and well equipped NAS platform for photo and video editing post-production in 2019. As well as the means to scale up things later and either save your money, or pump it into the rest of your network environment going forward.
This new 6 bay 5Gbe equipped NAS is about quality, not quantity and although may lack the wider coverage of users that the TVS-1282 and TVS-672XT has, it makes up for it with a much, much better and higher dedicated performance to those fewer connected users. What the XT series brings to the NAS industry is to fill a much-needed gap in the thunderbolt NAS portfolio and gives users an important choice between the existing product family. But till now, you always felt like you were being forced into it!
The TVS-672N is a much more sensible and 'now' NAS that let's you be more constructive with your budget and yoru data. It is worth mentioning that you lose out on the 3rd tier of storage offered by the TVS-x82 series, as well as the long-term future-proofing it offers for PCIe upgrades to the GPU and adding high-speed users later – but unless you think this is a necessary possibility in the next 3-4 years, you should save your money and go for the QNAP TVS-672N. Easily in my top 5 NAS of 2019 and going forward into 2020.
Quick TVS-672N NAS Review Summary:
Even if you ignore the 5Gbe connectivity, this NAS is one that people have asked for ever since the TVS-672XT was released, the perfect NAS hardware for the user who wants it all – except Thunderbolt 3. I think a 10Gbe enabled option (a TVS-672X perhaps) might have been popular too, but even with the 5x Ethernet speed, this device seemingly arrives at a 1Gbe price point (if you break the price comparison down). I might take issue with the all-metal chassis, fiddly PCIe installation and only 1x 5Gbe port, but right now with its full array of hardware both included and potential to upgrade down the line, thereby leverages your spend a great deal more.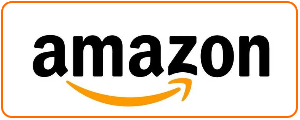 What the QNAP TVS-672N can do (

PROS

):

High Virtualisation Use
5Gbe Enabled
SSD Optimized with NVMe Support
Business Use
SMB Storage
Optimized for Post Production and Broadcasting
Can be upgraded to 10/25/40Gbe
Affordable alternative to the TVS-672XT for those that didn't want TB3
DLNA Support
Apple Time Machine Support
Surveillance including multiple camera licences – 8 Licences FREE
iTunes Server
email server
Download server (FTP, HTTP, BT,NZB)
CMS and CRM systems
Office applications
Media Center support

What the QNAP TVS-672N cannot do (

CONS

):

No Remote Control
no Intel i7 8th Gen option
📧 LET ME KNOW ABOUT NEW POSTS 🔔
Join 1,582 other subscribers
Get an alert every time something gets added to this specific article!
This description contains links to Amazon. These links will take you to some of the products mentioned in today's content. As an Amazon Associate, I earn from qualifying purchases. Visit the NASCompares Deal Finder to find the best place to buy this device in your region, based on Service, Support and Reputation - Just Search for your NAS Drive in the Box Below
Need Advice on Data Storage from an Expert?
We want to keep the free advice on NASCompares FREE for as long as we can. Since this service started back in Jan '18, We have helped hundreds of users every month solve their storage woes, but we can only continue to do this with your support. So please do choose to buy at Amazon US and Amazon UK on the articles when buying to provide advert revenue support or to donate/support the site below.

Finally, for free advice about your setup, j
ust leave a message in the comments below here at NASCompares.com and we will get back to you.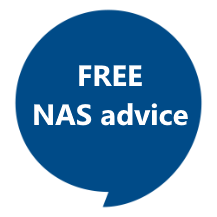 Need Help?
Where possible (and where appropriate) please provide as much information about your requirements, as then I can arrange the best answer and solution to your needs. Do not worry about your e-mail address being required, it will NOT be used in a mailing list and will NOT be used in any way other than to respond to your enquiry.
Support What We Do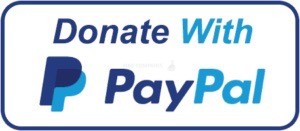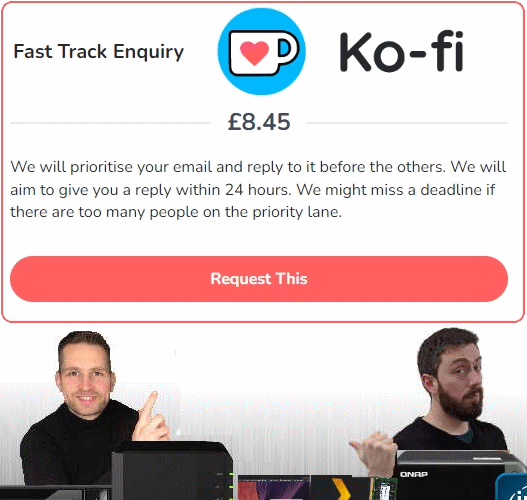 Terms and Conditions
Alternatively, why not ask me on the
ASK NASCompares forum
, by clicking the button below. This is a community hub that serves as a place that I can answer your question, chew the fat, share new release information and even get corrections posted. I will always get around to answering ALL queries, but as a one-man operation, I cannot promise speed! So by sharing your query in the
ASK NASCompares
section below, you can get a better range of solutions and suggestions, alongside my own.
This description contains links to Amazon. These links will take you to some of the products mentioned in today's video. As an Amazon Associate, I earn from qualifying purchases