Top 3 NAS for Plex of the Year
If you are looking to upgrade your multimedia setup in 2019, chances are that you have already heard of the great multimedia application, Plex Media Server (PMS), that allows you to access all your movies and boxsets anywhere in the world, on almost any device! Plex is supported by everything from Smart TVs and Consoles, through to iOS and Android Phones – this incredibly accessible and intuitive media application provides all your owned media to you, as well as dressing it with titles, descriptions, background studio information, cast lists and recommendations for other shows! It is the perfect multimedia tool for those that want the colourful and information user interface similar to Netflix and Amazon Instant, but want to enjoy their own media, rather than stream/rent media from an online source! If you are looking to build your perfect Plex Media Server, it is highly recommended that you use a Network Attached Storage (NAS) drive. Each NAS drive arrives with a dedicated operating system and user-interface. This UI is accessible via a web browser like Chrome or Firefox, as well as multiple mobile apps and PC clients. Each brand has a very different software build quality/priority and it is recommended you choose a brand that is best suited to your environment for ease of access (e.g Synology is very similar to Mac OSX and QNAP NAS is very similar to Android). Additionally, you will most likely be using the NAS drive for more than Plex, in an effort to make the most of your purchase, as different NAS brands provide differing levels of support for backups, DLNA media, Surveillance, VMs and more.
This affordable server solution for plex means you have a discreet solution that is easy to set up, easy to forget and will just run in the corner of a room/cupboard as your multimedia centre and let you access all your films, box sets and home movies ANYWHERE in the world. However, choosing the right NAS for a plex media server can be difficult. Big brands such as Synology, QNAP, Asustor, WD and Netgear all have a range of NAS drives available that all promise to support the Plex Media Server application (which is FREE), but each performs better or worse than another.
Use the FREE ADVICE Button to contact me directly for a recommendation on the Best Plex NAS for your Setup/Budget. Please bear in mind that this is a one-man operation, so my reply might take a little bit of time, but it will be impartial, honest and have your best interests at heart.
Synology DS918+ 4-Bay Plex NAS Drive –

£

££
0- 64TB, 4-Bays that are expandable to 9 Max, Intel J3455 CPU 4-Core, 4/8GB Memory, 2x NVMe SSD Bays for caching, 2x LAN, Transcoding £450+ ex.VAT
If features such as an HDMI output, IR remote controls, audio out and PCIe upgrade cards are not something you are going to consider in the next 2 to 3 years minimum, then I have absolutely no hesitation in recommending the Synology DS918+ NAS for multimedia users. This Synology NAS provides so much to users who want to access their media via the network and the internet. For a start, it supports multiple transcoding streams on both 4K and 1080p video files and this carries over to Plex media server support also (though a lesser degree overall). In fact, all three of the devices in our Top 3 multimedia NAS of 2018 support hardware transcoding, but only the Synology DS918+ supports hardware transcoding in the Plex media server application whilst in use (click the 'make my CPU hurt' button in the PMS settings). This means that the device will use significantly less CPU power to perform these tasks and ultimately makes it better suited for more users that want to access multimedia at the same time.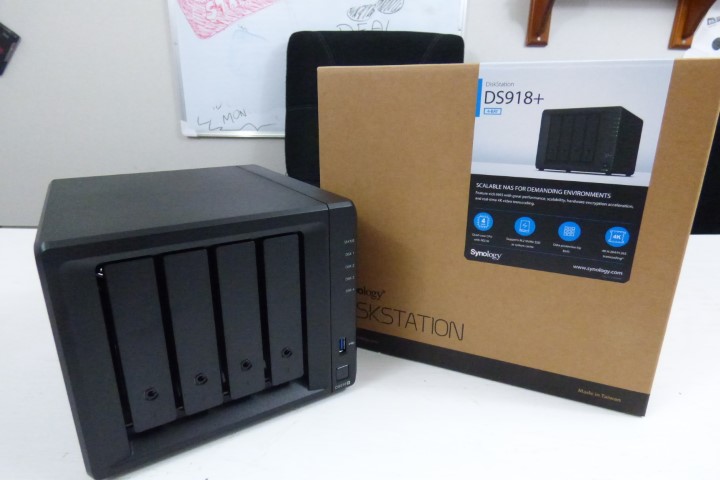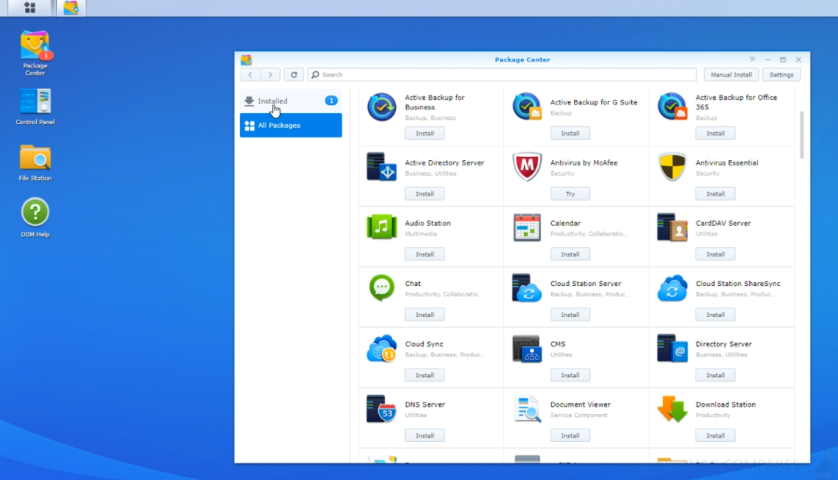 Although other NAS support this feature,  they only work when using a third-party app such as the 'my media' skill which is a separate purchase. If you are looking at a NAS for media that will be watched wirelessly or remotely and have little need for direct access measures such as HDMI, the DS918+ is your perfect multimedia NAS for 2019.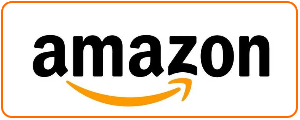 ---
QNAP TVS-872XT NAS Drive for a Plex Media Server –

££

£
0-128TB, 8-Bays, 2x NVMe SSD Bays, 8th Gen 6-Core i5 CPU, 16-32GB DDR4 Memory, HDMI 2.0, 2x PCIe (inc TB3), USB 3.1 Gen 2, USB-C, 2x 1Gbe, 1x 10Gbe, 2x Thunderbolt 3  £1600+ ex.VAT
QNAP TVS-872XT NAS Hardware Review – https://nascompares.com/qnap-tvs-872xt-thunderbolt-3-nas-review/
The QNAP TVS-872XT newest generation Thunderbolt 3 NAS has finally arrived here at NASCompares and although we have seen alot of inventive network attached storage from these guys, pretty much as soon as we heard about the TVS-x72T series, we knew it was something special. Thunderbolt-enabled NAS drives are not new and in fact, QNAP themselves first released the original Thunderbolt NAS (the TVS-871T) back in 2014/15 and at the time it was seen as a huge gamble. NAS drives are typically designed to be accessed via the network or the internet, with occasional compensations being made for HDMI and Audio ports for media. The idea of the popular photography and video editing connection, Thunderbolt, being used as a means of connecting to your NAS storage was a popular idea but technically thought impossible. Luckily QNAP pushed through this and here we are at the closing stages of 2018 to look at the latest and possibly greatest Thunderbolt NAS yet. The QNAP TVS-872XT includes practically every new and top-tier innovation of hardware and software that they have developed in the last 5 years, coupled with a few new ones.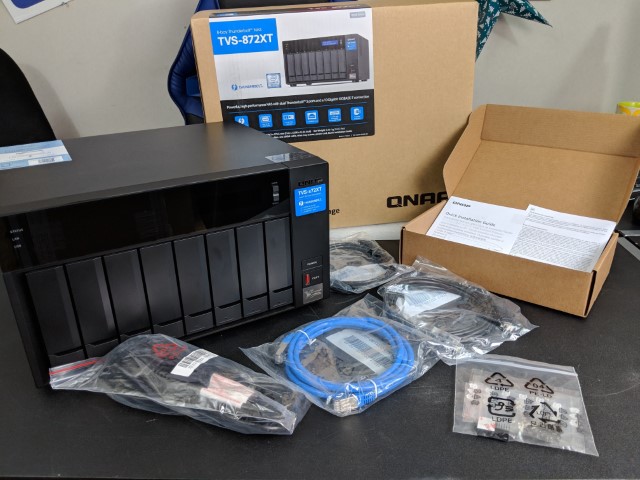 The QNAP TVS-872XT is a NAS drive that has taken the elite and overpowered attitudes that were previously the hallmarks of the Thunderbolt 3 NAS range and turn it into something a great deal more mature and accessible to mid-range users. Till now, if you wanted access to the full features and functionality of a fully equipped thunderbolt and 10Gbe enabled 4K NAS, you were forced to either compromise too much with the TS-453BT3 or break the bank with the TVS-1282T3. Thanks to this new QNAP TVS-872XT NAS however, you no longer need to compromise and have access to a much more balanced and well equipped NAS platform for photo and video editing post-production in 2019.
This new 8 bay thunderbolt equipped NAS is about quality, not quantity and although may lack the wider coverage of users that the TVS-1283T3 has, it makes up for it with a much, much better and higher dedicated performance to those fewer connected users. What the XT series brings to the NAS industry is to fill a much-needed gap in the thunderbolt NAS portfolio and gives users an important choice between the existing product family. It is worth mentioning that you lose out on the 3rd tier of storage offered by the 82T series, as well as the long-term future proofing it offers for PCIe upgrades to the GPU and adding high-speed users later – but unless you think this is a necessary possibility in the next 3-4 years, you should save your money and go for the QNAP TVS-872XT. Easily in my top 3 NAS of 2018 and going forward into 2019.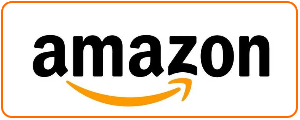 ---
Synology DS3617xs NAS Plex Server Drive –

££

£
0-192 TB, 12-Bays that are expandable to 36 Bays NAS, Xeon 4-Core CPU, 16-64GB DDR4 ECC Memory, 4x LAN, PCIe Upgrade  £2000+ ex.VAT
I know, I know – this NAS is now almost 3 years old and has been in the top 3 Plex NAS drives from Synology for the last few years over and over, BUT HEAR ME OUT. No strangers to network Attached Storage, one of the most popular NAS brands in the world, Synology unveiled their most ambitious enterprise desktop NAS ever back at the start of 2017- The 12-Bay DS3617xs DiskStation NAS. It was a real change of scene for their range and a follow up to the business niche DS3615xs NAS of 2015. Unlike the older unit though, this was no small step in terms of hardware, but a GIANT LEAP for NAS kind. With so many NAS devices being released from Synology in their Diskstation series, we thought it was shining a light on what is still the most POWERFUL desktop NAS they have ever released. It's breathtakingly powerful hardware, coupled with the latest release of Synology DSM 6.2 software (DSM 7.0 in beta next year) for business applications will really make this the standalone enterprise and business choice for NAS applications even this late in 2019.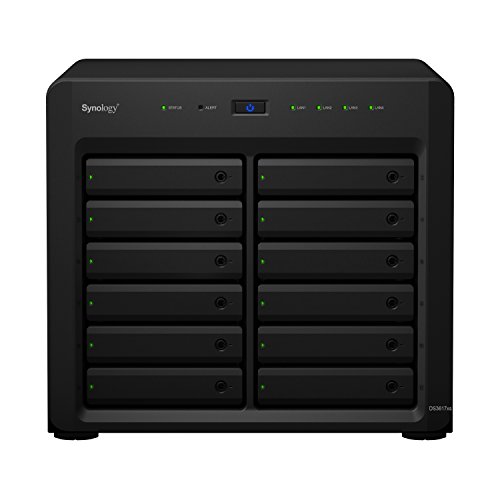 For those looking a NAS that will have enough storage to last upwards of 10 years, as well as specifications that will still be tip-top in 5 years time – the Synology DS3617xs is the perfect storage NAS for you. This is especially true for those who wish to buy a NAS primarily for multimedia, such as a 4K Plex media server, 1080p and 4K video editing, cataloguing hundreds of thousands of raw photos taken for business and all the while maintaining high IOPs and access speeds. The DS3617xs from Synology is still one of the most powerful desktop capacity-focused network-attached storage devices I have ever seen and arrives with 12 available hard drive bays of storage. The internal hardware is the very best that Synology has ever included in the desktop NAS in the form of an Intel Xeon quad-core processor and up to 64 Gigabytes of memory (DDR4 ECC too!).
It includes such features as an available PCI-e slot for adding 10Gbe and even features the btrfs platform for its excellent file handling that includes data-health checks and integrity checks on all read-write operations.  Finally, the device arrives with 5 years of warranty, by far the longest of any desktop NAS solution in this list. this is even more impressive when you find out that this warranty includes the Synology replacement service, whereby if you have a hardware fault Synology will arrange a swift turnaround of replacement hardware in 24 hours ( depending on your region). All in all, an excellent NAS drive and narrowly misses the top spot, just because of the lack of 10Gbe and a lack of hardware flexibility. I KNOW that the DS3617xs is getting a little old and that may put a few people off, but with this NAS fast becoming a bargain in price, as well as still being easily in the top 5 NAS that Synology has ever produced, you really do still need to keep this 2017 model NAS in your basket.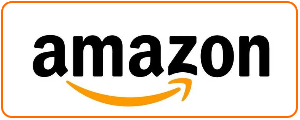 📧 LET ME KNOW ABOUT NEW POSTS 🔔
Join 1,570 other subscribers
Get an alert every time something gets added to this specific article!
This description contains links to Amazon. These links will take you to some of the products mentioned in today's content. As an Amazon Associate, I earn from qualifying purchases. Visit the NASCompares Deal Finder to find the best place to buy this device in your region, based on Service, Support and Reputation - Just Search for your NAS Drive in the Box Below
Need Advice on Data Storage from an Expert?
We want to keep the free advice on NASCompares FREE for as long as we can. Since this service started back in Jan '18, We have helped hundreds of users every month solve their storage woes, but we can only continue to do this with your support. So please do choose to buy at Amazon US and Amazon UK on the articles when buying to provide advert revenue support or to donate/support the site below.

Finally, for free advice about your setup, j
ust leave a message in the comments below here at NASCompares.com and we will get back to you.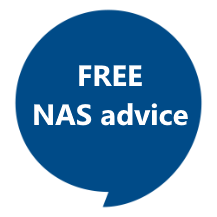 Need Help?
Where possible (and where appropriate) please provide as much information about your requirements, as then I can arrange the best answer and solution to your needs. Do not worry about your e-mail address being required, it will NOT be used in a mailing list and will NOT be used in any way other than to respond to your enquiry.
Support What We Do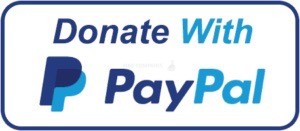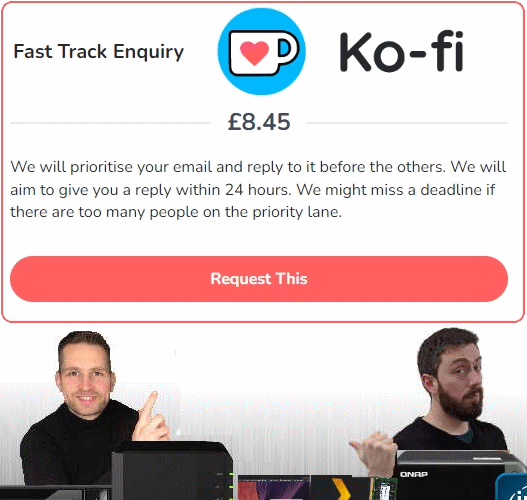 Terms and Conditions
Alternatively, why not ask me on the
ASK NASCompares forum
, by clicking the button below. This is a community hub that serves as a place that I can answer your question, chew the fat, share new release information and even get corrections posted. I will always get around to answering ALL queries, but as a one-man operation, I cannot promise speed! So by sharing your query in the
ASK NASCompares
section below, you can get a better range of solutions and suggestions, alongside my own.
This description contains links to Amazon. These links will take you to some of the products mentioned in today's video. As an Amazon Associate, I earn from qualifying purchases
Summary
Reviewer
Review Date
Reviewed Item
Top 3 Plex Media Server NAS of the Year
Author Rating