Top 3 NAS for 2.5Gbe and 5Gbe of the Year
Data is getting bigger! There is no avoiding it, the size of the data we generate every single day is constantly increasing and with worldwide access to the data getting more straight forward, the speed at which we want that data is growing too. The time we allow, both professionally and personally, to access our data is very short and despite hard drives getting bigger and CPUs getting more powerful, the majority of NAS systems that you could buy up until 2019/2020 featured standard 1Gbe (100MB/s) or 10Gbe (1000MB/s). The former being cheap but a bottleneck, the latter producing higher speeds, but is far more expensive. However, all that changed in 2019 with the growth of solutions featuring 2.5Gbe and 5Gbe connectivity. Routers that support 1/2.5/5/10Gbe have become more affordable and routers supporting 5Gbe to help WiFi 6 becoming more available have resulted in almost every single NAS brand producing solutions that support 2.5Gbe and 5Gbe connectivity. As well as serving as a neat and cheap upgrade for those finding 1Gbe a pain, we have seen several USB-to-2.5G and USB-to-5G adapters becoming available for sale. – eliminating the need for costing PCIe upgrade cards or whole system upgrades. However, much like most technology, what was unique and scarce has fast become widely available and the range of 2.5/5Gbe solutions is now tough to scan through without knowing the good from the bad. Never fear, as I have taken the trouble to look at every single 2.5G and 5G NAS solution and tell you what are my recommended top 3 NAS that featuring this affordable ethernet solution.
Buffalo TeraStation 3220 2-Bay NAS Drive –

£

££
2-32TB, 2-Bays, 1x 2.5Gbe, 1x 1Gbe, Annapurna Labs Alpine AL-214 1.4 GHz CPU, 1Gbe Memory, 3yr Warranty £340+ ex.VAT
More Information on the Buffalo 2.5Gbe NAS Series – https://nascompares.com/2019/09/30/new-buffalo-terastation-nas-with-2-5gbe-announced/
Buffalo EU B.V. introduced the TeraStation™ 3020 network-attached storage series very late into 2019. This successor to the TeraStation 3010 series offers more computing power thanks to a 1.4GHz quad-core processor, a faster 2.5 GbE network port, and higher capacity options (up to 32 TB). The TeraStation 3020 is available in two-bay and four-bay desktop models, with a four-bay rackmount model completing the product lineup. A partially populated version is available for the 4-bay desktop and rackmount NAS with two 8TB drives, while all other versions come fully populated. The TeraStation 3020 NAS series is designed to meet the needs of small offices, agencies, freelancers, and any small and medium businesses that require fast data transfer, reliable hardware, and secure storage at a cost-effective price.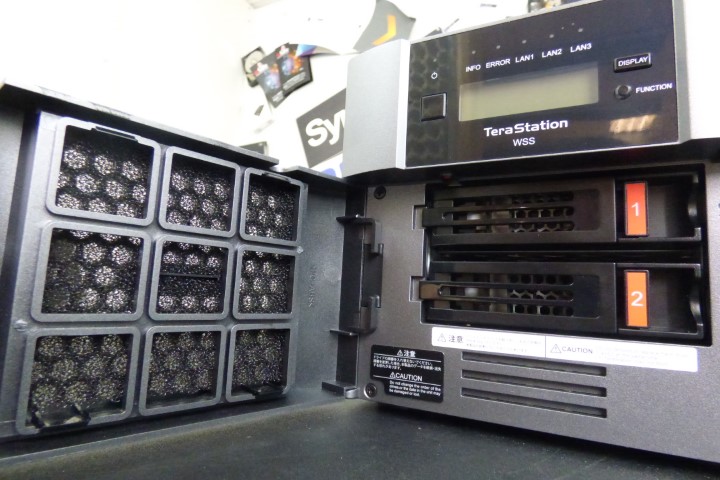 TeraStation 3020 supports synchronisation with the most popular cloud storage services, like Amazon S3, Dropbox, OneDrive and Azure. Synchronisation intervals can be configured for selected folders in the intuitive admin panel, to give users full control which data is uploaded to the cloud as well as stored locally. The user-friendly interface also allows to set up iSCSI targets and to schedule backup services. With support for RAID levels 0, 1, 5, 6, 10 and JBOD, hard drive hot-swap, as well as rsync and replication, the NAS models offer advanced features to prevent data loss. If the firmware is corrupted the NAS will boot from a duplex firmware and in the rare case of a hard drive failure, Buffalo offers a fast replacement service as part of its VIP service program (free for the first three years and extendable to up to five years). All data on the drives can be encrypted to prevent theft and TeraStation 3020 users can also enable the 'boot authentication' feature, which makes sure that data is only accessible on authorised networks. On top of that, the operating system is closed and does not allow installation of unauthorized software, making the device more secure against malicious software. The front panel door of the NAS device is locked with a key and an anti-theft security slot allows the device to be secured with a cable.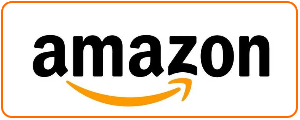 ---
Asustor Nimbustor 4 4-Bay NAS Drive –

££

£
0- 46TB, 4-Bays, Intel J4105 4-Core CPU, 4/8GB DDR4 Memory, HDMI 2.0a, 2x 2.5Gbe,  £400+ ex.VAT
Hardware Review fo the Asustor Nimbustor AS5304T NAS HERE – https://nascompares.com/2019/06/27/asustor-nimbustor-nas-hardware-review/
As long as I have been in the NAS industry, I can say with confidence that there has been one single constant – gigabit ethernet (1Gbe) via copper (RJ45) has been present on every single device up to this point. From small little DLNA media NAS boxes, all the way upto enterprise-grade rackmounts, the humble 1Gbe port has always been there.  Even when a brand has included large 10Gbe ports, it has always been largely outnumbered by 1Gbe ports. This is understandable, the network market hugely features this default port, but with file sizes always getting bigger and increased access speeds being required, it is fair to say that 1Gbe is starting to look rather out of its depth.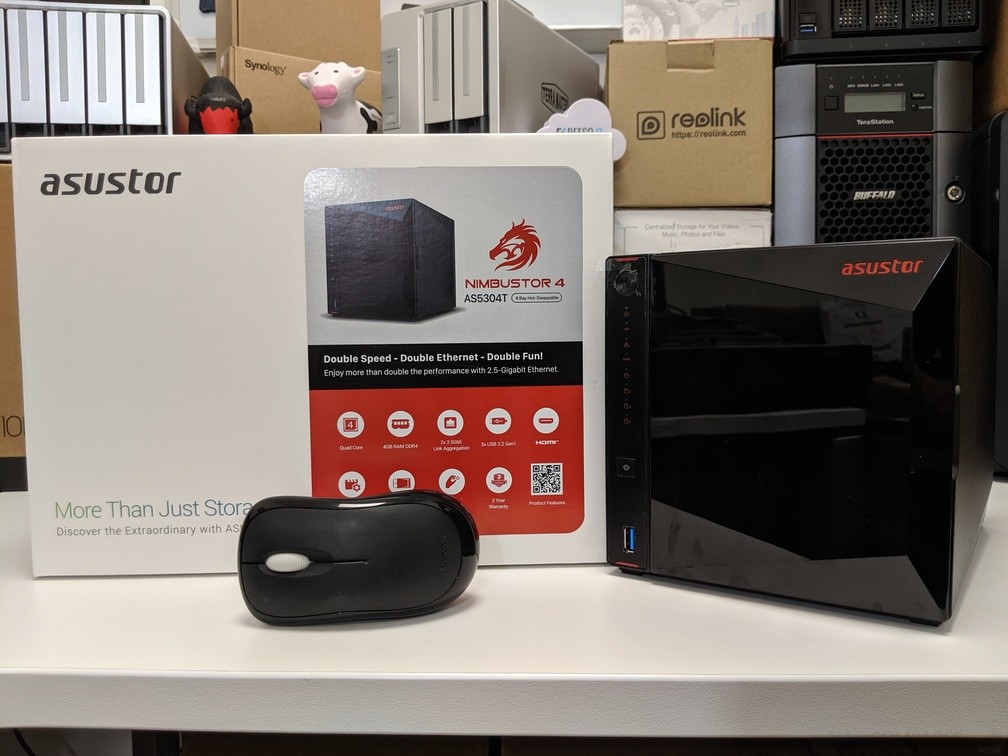 It is for this reason (or similar) that Asustor's newest generation of NAS drives for home and business in 2019/2020 have taken the very bold move of completely eliminating the 1Gbe RJ45 ports, and instead, making the jump to 2.5Gbe ports by default instead. I have already touched on this previously on the build-up to, and during, the Computex 2019 event – highlighting why this move into 2.5 gigabit ethernet is such a big, BIG deal, but today I finally have a Nimbustor 4 here in the office and am going work my way through it's hardware, it's software and how the new AS5304T NAS compares with likewise rivals units from Synology and QNAP.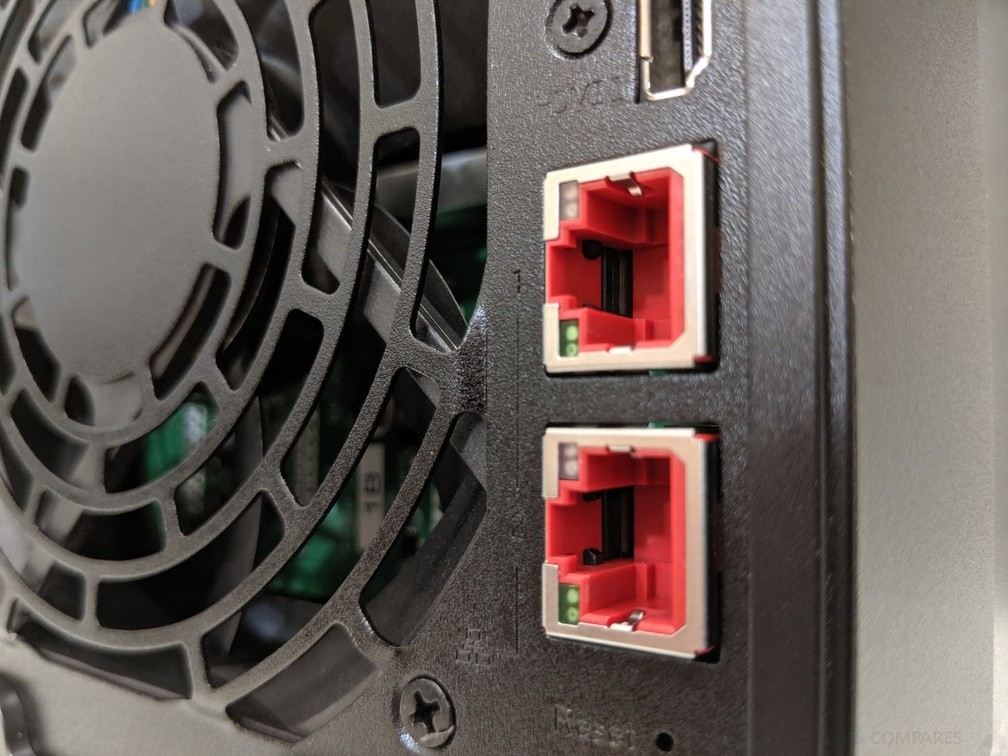 In terms of hardware, I am genuinely astounded at how much Asustor have crammed into the Nimbustor 4 NAS. Arriving at around £375 / $475 / EUR 425, this is a very, VERY impressive selection of hardware at this price point. Even WITHOUT the 2.5Gbe, it still arrives at a price lower than the Synology DS918+ and QNAP TS-453B NAS – neither of which have the powerful J4105 CPU and 4GB DDR4 Memory combination that the Asustor AS5304T have. Add to this that buying the Nimbustor 4 means you are using a network connection 2.5x larger in speed (potentially 5x with Link Aggregation) and you are looking at some seriously affordable NAS with serious future proofing for things like Plex Media Server, Business class surveillance, true 4K playback and media enjoyment in many forms too. Alot depends on the software (featured in the send part of this review) but in terms of hardware, the Asustor Nimbustor 4 AS5304T NAS is currently the Best Hardware VS Price NAS I have ever seen!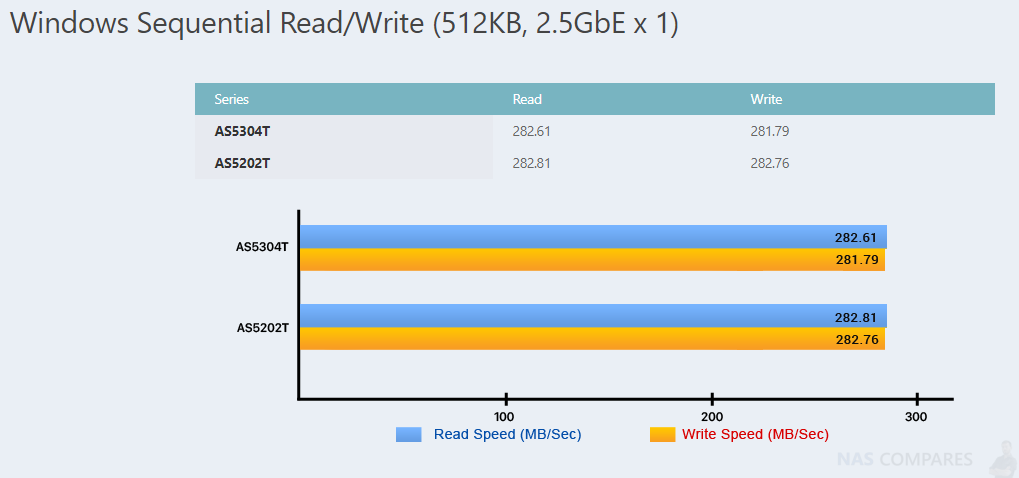 Nothing is perfect of course. Little things that can be overlooked, like an LCD panel on the front, CAT 6/7 cables included or the ability to upgrade with a PCIe slot would be nice, but at this price point, it makes it very hard to complain about these physical issues. Just remember that to take advantage of the 2.5Gbe increased network coverage, you will need to upgrade your network to 2.5Gbe or 10Gbe over copper(RJ45) accordingly. However, seeing as the storage industry is fast approaching this as the normal, that isn't necessarily a bad thing. Be sure to check out the links below to 2.5Gbe Network Interface Cards (NIC) to upgrade with.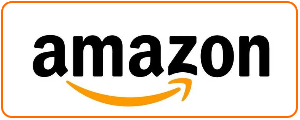 ---
QNAP TVS-872N 8-Bay NAS Drive –

££

£
0-128TB, 8-Bays, Intel 8th Gen i3 CPU, 8-32GB DDR4 Memory, HDMI 2.0, 2x PCIe, NVMe SSD Bays, USB 3.1 Gen 2, 2x 1Gbe, 1x 5Gbe  £1400 ex.VAT
Hardware Review of the QNAP TVS-872N 5Gbe NAS here – https://nascompares.com/2019/09/08/qnap-tvs-872n-5gbs-nas-hardware-review/
When we first mentioned that QNAP was releasing the QNAP TVS-872N NAS drive, I have to say that I was quite happy to hear about it. Less about the fact it was going to feature 5Gbe, but more because the remarkably popular TVS-x72XT series was going to arrive in a version that did not include Thunderbolt3 or 10GBe. Despite these two forms of NAS connectivity being heavily supported by QNAP NAS, there were ALOT of users who wanted a NAS like these, but planned on focusing on the INTERNAL capabilities and could not budget/justify the TVS-872XT. So, now, with the release of the TVS-872N, we have the means to access the 8th Gen Intel CPU, NVMe SSD Bays, DDRR Memory, HDMI 2.0a and more, and at a much more attractive price point to many users. However, the other reason we were so interested was that the TVS-872N was the latest NAS Drive to benefit from QNAP's current moves into 5Gbe Network connectivity. This connection, that is physically compatible with existing 1Gbe and 10Gbe copper networks, arrives as an affordable middle point for users to gradually scale up their external network speeds, along with the compatibility of QNAP's new USB3-to-5Gbe adapter for Mac, means that it is considerably easier to make the jump to 5Gbe on all your network devices, than it is for 10Gbe.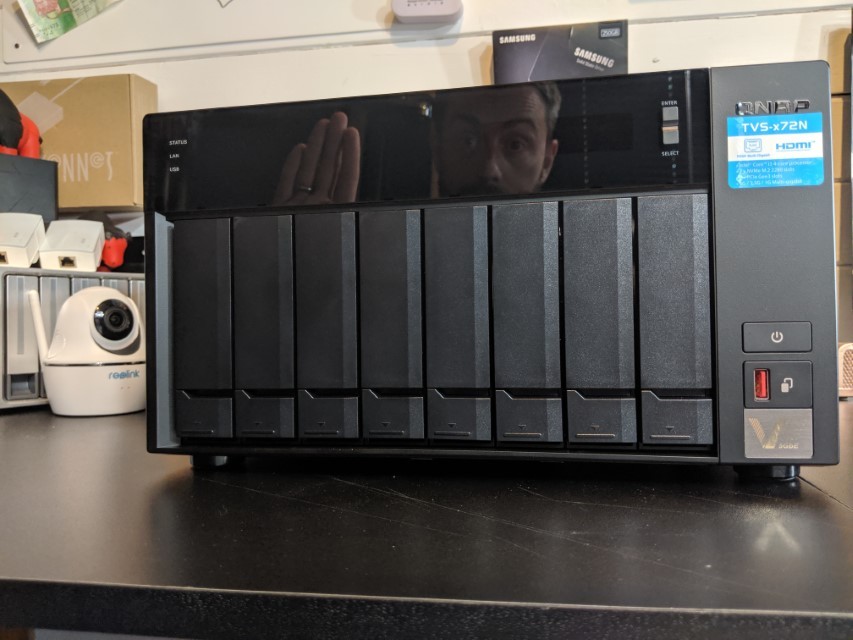 The QNAP TVS-872N is a NAS drive that has taken the elite and overpowered attitudes that were previously the hallmarks of the Thunderbolt 3 TVS-872N NAS and scaled back excesses that some might feel are unnecessary, to provide a great deal more mature and accessible NAS to mid-range users. Till now, if you wanted access to the full features and functionality of a fully equipped NAS like this (with NVMe, i3 CPU, HDMI 2.0a, etc to name a few), you were forced to either compromise too spend way more with the TVS-1282 or break the bank with the TVS-872XT. Thanks to this new QNAP TVS-872N NAS however, you no longer need to compromise and have access to a much more balanced and well equipped NAS platform for photo and video editing post-production in 20192020. As well as the means to scale up things later and either save your money, or pump it into the rest of your network environment going forward.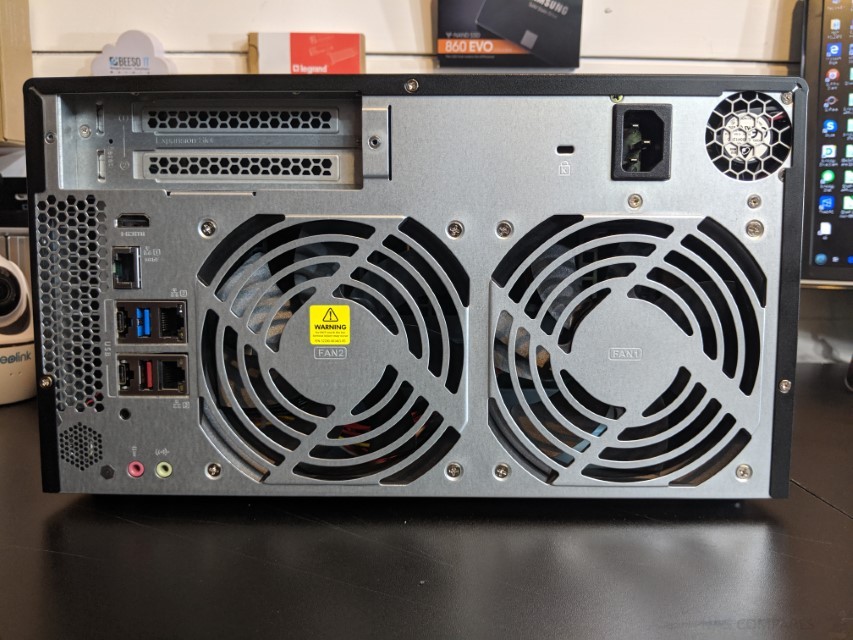 This new 8 bay 5Gbe equipped NAS is about quality, not quantity and although may lack the wider coverage of users that the TVS-1282 and TVS-872XT has, it makes up for it with a much, much better and higher dedicated performance to those fewer connected users. What the XT series brings to the NAS industry is to fill a much-needed gap in the thunderbolt NAS portfolio and gives users an important choice between the existing product family. But till now, you always felt like you were being forced into it!
The TVS-872N is a much more sensible and 'now' NAS that let's you be more constructive with your budget and yoru data. It is worth mentioning that you lose out on the 3rd tier of storage offered by the TVS-x82 series, as well as the long-term future-proofing it offers for PCIe upgrades to the GPU and adding high-speed users later – but unless you think this is a necessary possibility in the next 3-4 years, you should save your money and go for the QNAP TVS-872N. Easily in my top 5 NAS of 2019 and going forward into 2020.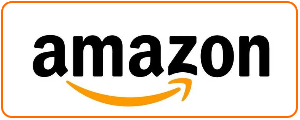 📧 LET ME KNOW ABOUT NEW POSTS 🔔
Join 1,750 other subscribers
Get an alert every time something gets added to this specific article!
This description contains links to Amazon. These links will take you to some of the products mentioned in today's content. As an Amazon Associate, I earn from qualifying purchases. Visit the NASCompares Deal Finder to find the best place to buy this device in your region, based on Service, Support and Reputation - Just Search for your NAS Drive in the Box Below
Need Advice on Data Storage from an Expert?
Finally, for free advice about your setup, j
ust leave a message in the comments below here at NASCompares.com and we will get back to you.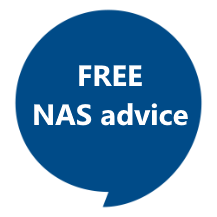 Need Help?
Where possible (and where appropriate) please provide as much information about your requirements, as then I can arrange the best answer and solution to your needs. Do not worry about your e-mail address being required, it will NOT be used in a mailing list and will NOT be used in any way other than to respond to your enquiry.
TRY CHAT
Terms and Conditions
If you like this service, please consider supporting us.
We use affiliate links on the blog allowing NAScompares information and advice service to be free of charge to you.
Anything you purchase on the day you click on our links will generate a small commission which is
used to run the website. Here is a link for
Amazon
and
B&H
.
You can also get me a ☕
Ko-fi
or old school
Paypal
. Thanks!
To find out more about how to support this advice service check
HERE
If you need to fix or configure a NAS, check
Fiver
Have you thought about helping others with your knowledge?
Find Instructions Here

ASK NASCompares forum
, by clicking the button below. This is a community hub that serves as a place that I can answer your question, chew the fat, share new release information and even get corrections posted. I will always get around to answering ALL queries, but as a one-man operation, I cannot promise speed! So by sharing your query in the
ASK NASCompares
section below, you can get a better range of solutions and suggestions, alongside my own.
This description contains links to Amazon. These links will take you to some of the products mentioned in today's video. As an Amazon Associate, I earn from qualifying purchases

Summary
Reviewer
Review Date
Reviewed Item
Top 3 2.5/5Gbe NAS Drives of the Year
Author Rating