Which 8-Bay NAS Should you Buy in 2020
Some NAS buyers really like to take their storage seriously. If you are looking for real future-proofing in terms of network and internet accessible storage for your desktop, then an 8-Bay network storage device is very much the sweet spot for capacity Vs ability. They may seem a little bulky and something that only the serious business user will consider, but with costs slowing coming down and the sheer size of multimedia files getting bigger it is all too easy to imagine factoring 8 bays of storage into your long term setup. Don't believe me? It is worth noting that:
4K movies at 6-12GB are pretty common
Professional and amateur SLR cameras producing 100-200MB raw photo at the least
Phone cameras producing 4K and HDR that produce 25-50MB photos
Single music tracks reaching 12-15MB, making albums 200-300MB each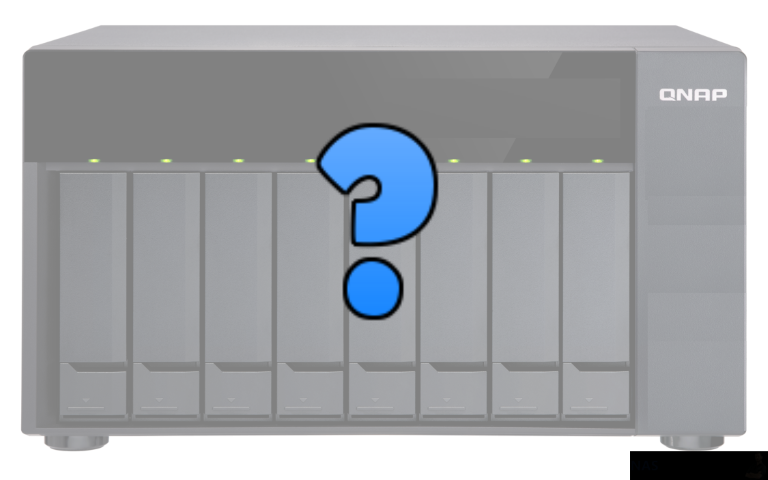 These files add up very quickly indeed and a 2 and a 4 Bay NAS will lose 1 HDD to a good RAID configuration to maintain redundancy. Likewise, the cost of the devices are actually not too bad, with most cases being that it is on average around £100+ more than the 4-Bay counterpart per 2 drives (so around £200+ for the 8-Bay) but still getting the exact same or better hardware ports and hardware of the 4-Bay. So:
Much better RAID options than smaller 2-Bay NAS and more than the 4-Bay
Much better hardware options than more compact 2-Bay NAS options, as well as the same or better than the 4-Bay
Almost always better CPU and Memory capacity/slots available
Much larger total capacity options than 4-Bay NAS devices even after RAID
Much better Storage scaling than smaller NAS, as you can often increase storage, memory and more gradually over time than both the 2-Bay and 4-Bay as there will be more slots and bays to gradually fill up as needed
Almost always a better Price Per Gigabyte/Terabyte than 2-Bay and 4-Bay devices after RAID
As you can see, there is a whole bunch of reasons for the growth in popularity of 8-Bay NAS in both business and home. But the choice is still pretty big, with fewer 6 and 8-Bay NAS released than the other sized devices, it is still a large range to sort through and it pretty intimidating without a little more knowledge on the devices.
What Should you look for in the Perfect NAS Drive?
Why should you consider an 8-Bay NAS drive in 2020? A few good reasons actually. First off, the total available storage capacity vs price is generally the best you can get, as in many cases they give you the majority of the software support from a brand at the best price, but with a priority of RAID 5 configurations. Second, 2020 has greeted us with some interesting developments in the world of storage (such as 2.5Gbe, more efficient CPUs, bigger/faster connections and more) which have landed on the specifications of several eight-bay solutions from each of the big NAS brands, so excellent bargains are possible when looking at 2019 and 2018 generation technology. All of the NAS drive solutions today support the following:
All of the NAS drive solutions today support the following:
Multiple Backup, Protection, Synchronization and Restoration Options. Including RAID, Snapshots, Cloud Sync, RSync, NAS-to-NAS Backup and USB
Several Photo, Music and Video Streaming Software options, ranging from first-party media applications and third-party apps such as Plex Media Server and iTunes
Surveillance Support, from just supported as a network drive, to the inclusion of a full NVR software solution and IP Camera Support
Support of Multiple Users concurrently, each with tailored access and privileges that can be customized on the fly
Free Mobile and Desktop Client app support, on Mac, Windows, iOS and Android
Virtual Machine and/or Container application support
1080p and 4K Multimedia Support, including transcoding
Access via the network and internet at all times
Multiple tiers of security and encryption
Support of the latest 14TB and 16TB NAS Hard Drives
Support of SATA based 2.5″ SSDs for Storage or Caching
At least 2 Years of Manufacturers warranty (higher in some cases)
Arrive in Desktop Form, though each brand does have rackmount solutions available
A Quick Request to You – Yes, you reading this!
If you plan on buying your NAS Drive from Amazon, please use the links below for the best prices and Availability
Best 8-Bay Synology NAS – The DS1819+ NAS Drive –

££

£
0- 128TB, C3538 Intel Denverton 2.1Ghz 4-Core CPU, 4-32GB ECC DDR4 Memory, 4x 1Gbe, PCIe Gen 3 x8, BTRFS, SHR, Expandable to 18 Drives with DX517(s)  $930 to Buy 
Hardware Review of the DS1819+ NAS HERE – https://nascompares.com/synology-ds1819-nas-review/
The Synology DS1819+
arrives with an Atom C3538 CPU that is a Quad-core 2.1GHz, 64bit x86 architecture chip. This is further bolstered with 4GB of DDR4 memory that can be upgraded all the way upto 16GB over two slots. I know a number of you are less than thrilled about the use of atom-based CPU, but it IS in the C3000 series and is a big jump on the C2538 chip found in the DS1817+ and DS1517+. This CPU can be used for large-scale backups, VMs, PLEX and more. Still, it's a shame they did not consider the J3455 in the DS918+ or perhaps a Pentium chip. As this pales in comparison t0 the beast chip in the DS3018xs. But given that the DS3018XS are almost double the price of this unit, I think that can be forgiven. As 
the Synology DS1819+ NAS
 is part of the flagship plus series, it unsurprising heavily supports alot of the key features that they have become famous for:
Synology DSM 6.1 and DSM 6.2 included featuring regular updates
BTRFS and EXT 4 as the system file system (your choice)
Support for RAID 0, RAID 1, RAID 5, RAID 6, RAID 10, RAID 50, RAID 60 and the always popular and SHR (Synology Hybrid RAID)
Using Synology Virtual Machine Manager, host a Virtualisation Platform – setup and run multiple VMs, supporting multiple Operating systems and enhanced by the Docker app, Container apps
Personal and business software applications included free like Synology Office (docs, spreadsheets, pdfs, etc), Synology LiveChat, Synology Mail, Photo Station, Video Station, Music Station, Download Station and more
Intuitive and User-friendly apps like Synology Drive for one-point access to ALL file types and Synology Moments for AI-supported photo tagging, landscape recognition and improved photo cataloguing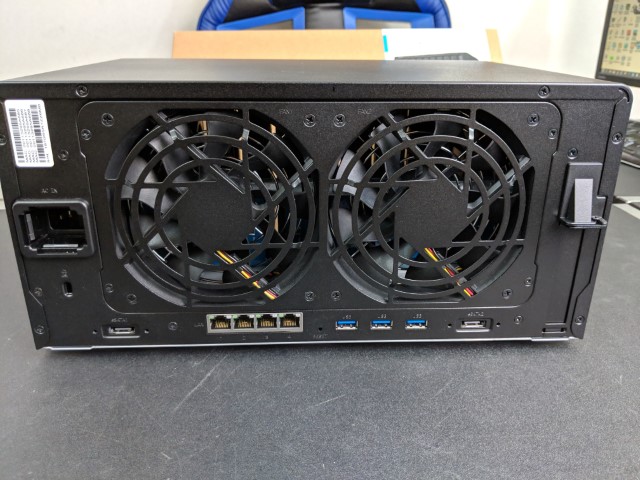 Can be used as a fantastic Plex Media Server and for a Native media server, supports transcoding upto 1080P
Serve as a cross-platform service – bridging connections and transfers of files between Mac and Windows systems over the network
Heavily support backups, archiving, remote replication and comprehensive snapshot technology meaning you will have an equal amount of backup options whichever you go for
Migration, connection and interaction with existing cloud services like Dropbox, Google Drive, ElephantDrive and Synology C2
Create a comprehensive Surveillance solution, supporting multiple IP cameras and even arriving with some licences included
Unique Server, Office 365 ad Microsoft active server management via a single application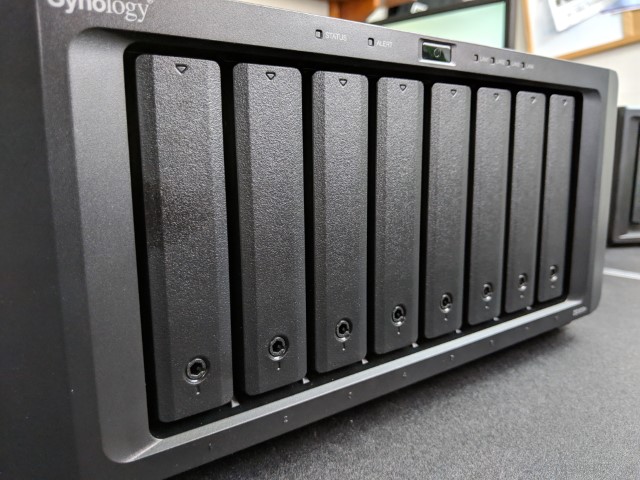 The Synology DS1819+ NAS Specifications
Atom C3538 Based CPU inside, Quad-core 2.1GHz
PCIe slot for adding the M2D17 m.2 SSD PCIe Card, the New M2D18 NVMe based SSD Cache Card or 10Gbe and 40GBe NIC card
2x eSATA expansion ports for adding 2x DX517 Boxes
8 bays of storage, up to a maximum 16 with expansions (6+5+5)
4GB DDR4 non-ECC SODIMM, expandable up to 32GB
4x 1GbE LAN ports
BTRFS or EXT4 FIle system
Mac and Windows Compatible
Arrives with DSM 6.1 or 6.2 (once out of beta)
RAID 0, RAID 1, RAID 5 RAID 6 and SHR Support
3 Years Warranty
Quick Synology DS1819+ NAS Review
NAS Software – 8/10
NAS Hardware – 7/10
NAS Multimedia Support – 7/10
NAS Surveillance and NVR Support – 8/10
Plex Media Server NAS – 6/10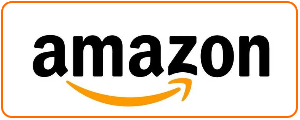 ---
Best 8-Bay QNAP NAS – The TVS-872XT NAS Drive –

£££
0- 128TB, Intel i5-8400T 1.7Ghz 6-Core CPU, UHD Graphics 630, 16-32GB DDR4 Memory, 2x 1Gbe, 1x 10Gbe, 2x Thunderbolt3, NVMe SSD Bays, HDMI 2.0a, USB 3.1 Gen 2 USB-C, PCIe Gen3 x4   $1,857 to Buy  
Hardware Review of the QNAP TVS-872XT NAS HERE – https://nascompares.com/qnap-tvs-872xt-thunderbolt-3-nas-review/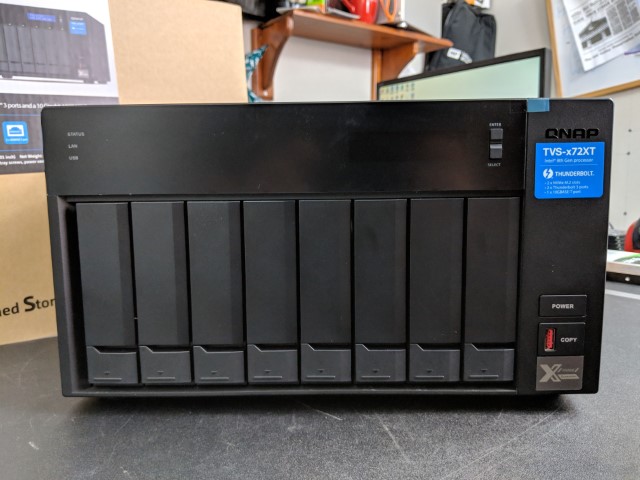 The QNAP TVS-872XT is a NAS drive that has taken the elite and overpowered attitudes that were previously the hallmarks of the Thunderbolt 3 NAS range and turn it into something a great deal more mature and accessible to mid-range users. Till now, if you wanted access to the full features and functionality of a fully equipped thunderbolt and 10Gbe enabled 4K NAS, you were forced to either compromise too much with the TS-453BT3 or break the bank with the TVS-1282T3. Thanks to this new QNAP TVS-872XT NAS however, you no longer need to compromise and have access to a much more balanced and well equipped NAS platform for photo and video editing post-production in 2019/2020. The QNAP TVS-872XT NAS arrives with an impressive array of hardware on offer. All to often users will focus on the Thunderbolt 3 connectivity and not take a serious look at what else you get with your QNAP NAS. I am pleased to say that the QNAP TVS-872XT features every single modern and popular hardware innovation that QNAP has ever featured (with the exception of SSD 2.5″ bays, but counted with NVMe m.2 SSD instead). They are as follows: 
CPU+Memory for TVS-872XT
Intel® CoreTM i5-8400T six-core 1.7 GHz processor with clock speed up to 3.3 GHz
processor architecture: 64-bit
graphics: Intel® UHD Graphics 61016GB UDIMM DDR4
Encryption acceleration engine
 (AES-NI)
Maximum expandable memory
32 GB ( 2 x 16 GB)
Number of memory slots
2 x SO-DIMM DDR4
(paired DDR4 memory of the same speed, capacity, and die type required for two or four DIMM configurations)
Flash memory
4 GB (Dual boot OS protection)
Number of supported hard disks
4/6/8 x 3.5 " SATA 6 Gbps hard drive, hot swappable
Support for hard disk type
3.5 " hard disk slot
. 3.5 " SATA hard drive
. 2.5 " SATA hard drive
. 2.5 " SATA solid state drive
M.2 SSD
2 M.2 PCIe (Gen3 x2) NVMe SSD ports supporting 2280 interface
Thunderbolt
2 x Thunderbolt 3 transmission
10 Gigabit Ethernet
1 x 10GBASE-T RJ45, support 10G/5G/2.5G/1G/100M Five-speedNote: Please use CAT6a or CAT 7 network route (additional) to achieve 10GbE transmission speed
Gigabit Ethernet
2 x RJ45
PCIe expansion slot
Slot 1: PCIe Gen3 x16 (CPU)
Slot 2: PCIe Gen3 x4 (PCH)Note: Slot 1 is pre-installed with a Thunderbolt 3 network expansion card
USB port
1 x USB 3.0
2 x Type-C USB 3.1 Gen2 10Gbps
2 x Type-A USB 3.1 Gen2 10Gbps
HDMI output
1 x HDMI 2.0a, highest resolution 3840 x 2160 Ultra HD @60Hz
Source
• 2 x 3.5 mm dynamic microphone jack
• 1 x 3.5 mm line-out jack
• 1 x speakerNote: Speaker and line-out jack cannot be used at the same time
LED indicator
Hard Disk 1-8, Status, Network, USB, M.2 SSD 1-2
Button
Power, reset, USB one-button backup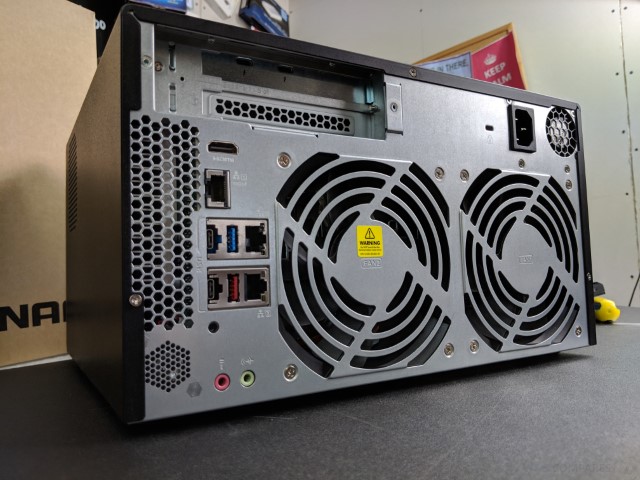 Next, we can discuss the software abilities of the QNAP TVS-872XT Thunderbolt 3.All that hardware and power will be rather useless without being able to do anything with it! We have covered that this device can be connected via Thunderbolt 3 and 10Gbe for live editing of 1080p and 4K on the NAS remotely as an external drive (using Final Cut Pro, PhotoShop, Da Vinci Resolve and more), but what about the general NAS uses outside of this content creation industries? I am pleased to confirm that this NAS can do EVERYTHING that QNAP and QTS can offer and here is just a handful of them:
Up to 90 Simultaneous downloads over HTTP, FTP, BT and PT
Steam Media from the NAS to a Chromecast, Apple TV and Smart TV over DLNA
Over 120 Apps for free in the App Centre
YouTube Livestream Hosting
Support upto 40 IP Cameras with the free enterprise-class surveillance software, with 4 free licences included
Upto 256 iSCSI targets with multiple LUNs supported
Host multiple Windows, Linux, Unix, and Android Virtual machines
Host an iTunes server for your home and media devices inside and outside your network
synchronize with 3rd party clouds to backup to and from them, such as Amazon S3. DropBox, iCloud and Google Drive
Transcode 240p, 360p, 480p, 720p, 1080p and 4K resolution to change media to more acceptable formats on the fly to your iPhone, Android device or more
Use programs like IFTTT to streamline your digital life and record all data made and shared about you in a central location
Use the HDMI Outputs and Remote control for multimedia, a standalone surveillance system, Standalone PC and more
Backup multiple devices (weekly, daily, hourly, etc) with multiple sync and backup apps/processes like Apple Time, QSync and RTRRR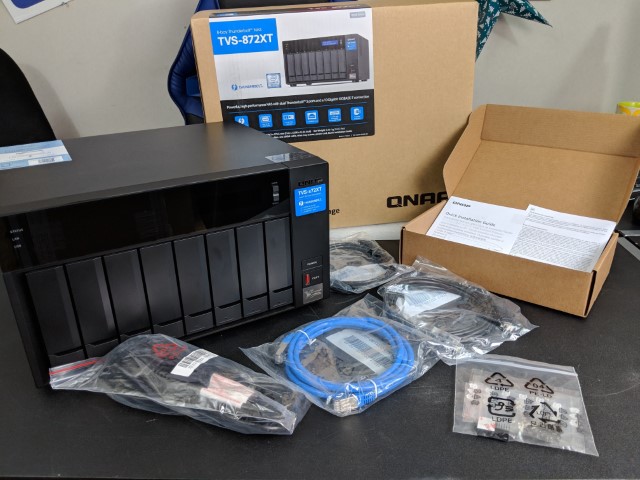 This new 8 bay thunderbolt equipped NAS is about quality, not quantity and although may lack the wider coverage of users that the TVS-1283T3 has, it makes up for it with a much, much better and higher dedicated performance to those fewer connected users. What the XT series brings to the NAS industry is to fill a much-needed gap in the thunderbolt NAS portfolio and gives users an important choice between the existing product family. It is worth mentioning that you lose out on the 3rd tier of storage offered by the 82T series, as well as the long-term future-proofing it offers for PCIe upgrades to the GPU and adding high-speed users later – but unless you think this is a necessary possibility in the next 3-4 years, you should save your money and go for the QNAP TVS-872XT. Easily in my top 3 NAS of 2018 and 2019, and going forward into 2020 sp far.
Quick QNAP TVS-872XT NAS Review
NAS Software – 8/10
NAS Hardware – 10/10
NAS Multimedia Support – 10/10
NAS Surveillance and NVR Support – 8/10
Plex Media Server NAS – 9/10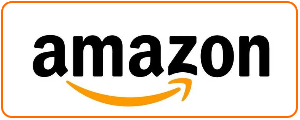 ---
Best 8-Bay Asustor NAS – The LockerStor 8 NAS Drive –

££

£
0- 128TB, C3538 Intel Denverton 2.1Ghz 4-Core CPU, 4-32GB DDR4 Memory, 2x 2.5Gbe, 2x 10Gbe, NVMe SSD Bays $699 to Buy
Hardware Review of the LockerStor 10 NAS HERE – https://nascompares.com/2020/01/23/asustor-as6510t-lockerstor-10-nas-review/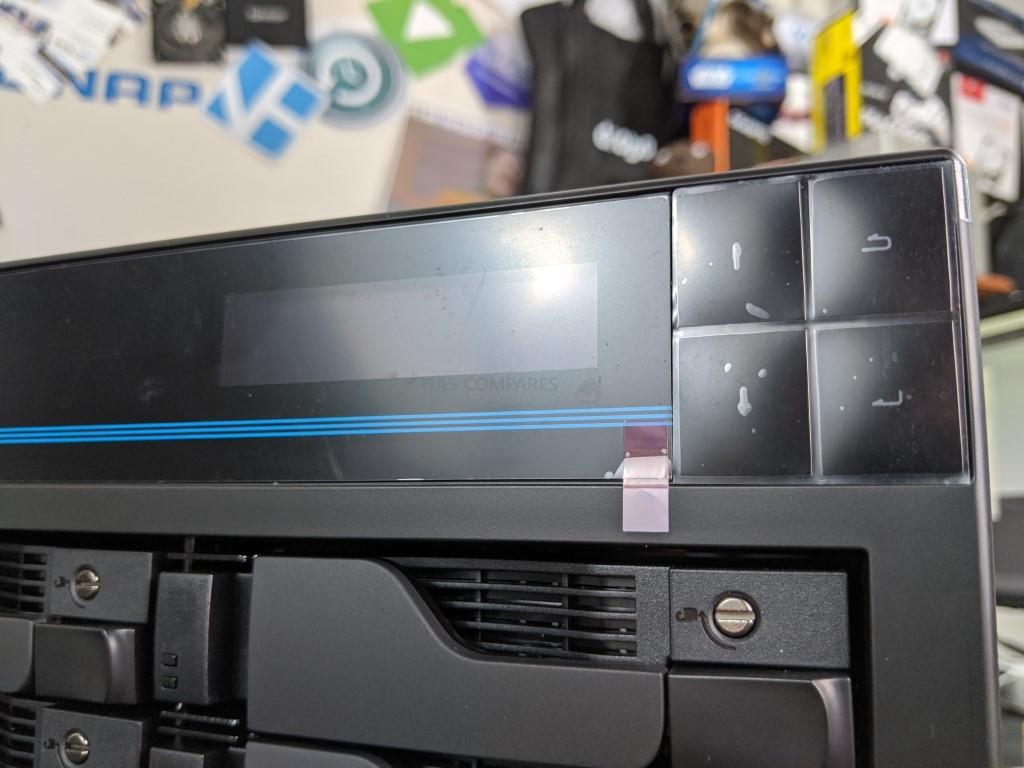 On the subject of network ports, we can talk about the combination of 2.5Gbe and 10Gbe network connections available by default on the Lockerstor 10 NAS drive. The two 2.5Gbe ports support link aggregation, so a potential 5Gbe of upload/download (or Read/Write) is possible via this NAS device. It is worth highlighting that the Lockstor 10 is the 2nd NAS in the Asustor product family to include this connection and the previous unit, the Nimbustor NAS was the first in the world commercially to offer this as a default option, over 1Gbe.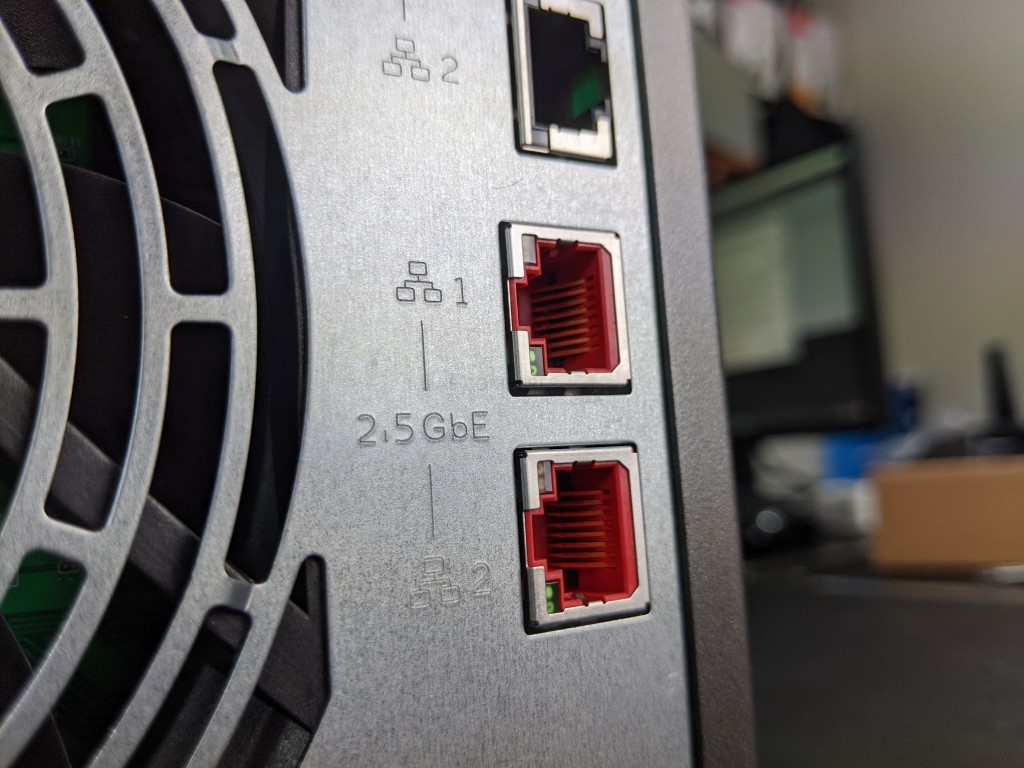 But where things REALLY get interesting is the inclusion of 10Gbe ports, two to be precise. This is a big deal to have both sets of these plus gigabit ports available, but this achievement is ever so slightly undercut by the CPU choice of the LockerStor 10 NAS, which we will cover later on. Still, nevertheless, it is a great hardware choice and definitely provides great futureproofing for those looking to gradually upgrade their network environment in a modular fashion. Finally, there are more USB ports that can be used for numerous devices, such as WiFi dongles, USB Storage devices, USB-to-Ethernet Adapters, UPS monitoring devices and more. In other Asustor devices, they support KVM (keyboard, video, mouse as well as joypads and controllers). But due to the lockerstor 10 not arriving with an HDMI outlet, this makes supporting control based local peripherals rather pointless.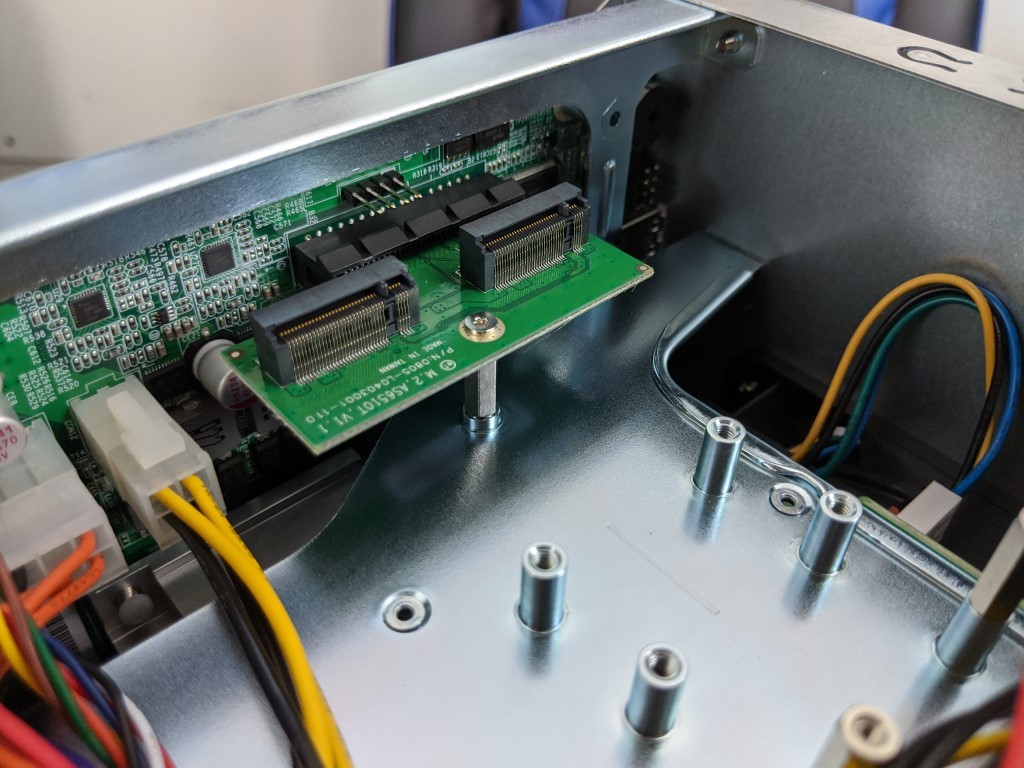 Another nice area of the build quality is in the location of the NVMe SSD bays. These are located in an offshoot area fro the controller board, seemingly protruding from a PCIe slot that cannot be accessed/used in any other way. The who slots can be used individually or combined in the right SSD caching configuration (Read-only caching and Read/Write caching), compatible with M.2 2280, 2260 and 2242 sizes. SSD caching has long been established as a means of improving the performance of internal speeds of a NAS, removing bottlenecks, which connections like 2.5, 5 and 10Gbe can then take advantage of. Alongside traditional measurement of NAS performance in read and write speeds, there is also a great deal of support in the Lockerstor 10 for apps in their app center. Key ones are:
Antivirus (ClamAV) – Scheduled Scans, Automatic Virus Definition Updates, Quarantine Infected Files
Download Center – Supports BT(Torrent & Magnet Link), HTTP and FTP Downloads, Torrent Search, Bandwidth Control, RSS Subscription and Automatic Downloading (Broadcatching), ASUSTOR Download Assistant for Windows & Mac
DropBox, OneDrive and Google Drive Sync – Each ADM Account is Able to Individually Log into one cloud Account, supporting Sync, Directly Upload Files to cloud from the NAS, or from cloud to NAS
LooksGood Media App –Built-in three main video library categories; movies, TV shows, home movies and smart video sorting management
The efficient global search function allows for searches by keywords followed by the execution of more detailed searches for the purpose of finding categories of movies, TV shows, home movies and parameters such as actors, director, year, genre, writer and title
Attractive poster wall and thumbnail display
Automatic production of video poster thumbnails
Centralized management and ability to configure the order of favourites and playlist history
The system administrator is able to configure video library and editing permissions according to user preferences
Can configure access permissions to share with
Multimedia conversion feature
Self-defined smart folder for video conversions
Supports digital TV recordings via digital
Easy streaming with Chromecast and DLNA
Supports playback of videos in Apple TV via AiVideos tvOS version
Mail Server – Each ADM Account can Become an Independent Email Account, Provides SMTP, IMAP and POP3 Mail Protocols, Spam Filter and Black List Settings, Antivirus Scanning for Emails, Exclusive Email Backup Mechanism, Auto-Forwarding and Auto-Response Protocols
Photo Gallary – "Album" and "Browse" Viewing Modes, Manage Photo Album Access Rights: Public Access, Restricted to Certain Accounts, Album Password, Multi-level Folder Structure Support, Supports Tagging of Photos, One-click Sharing to Social Media (Facebook, Google+, Twitter, Plurk, email), Intuitive Drag and Drop Management, Slideshow Viewing Mode, Supports a Wide Range of Image Formats: JPG/JPEG, GIF, PNG, BMP, TIFF, RAW and Supports Video Playback
Surveillance Center – Up to 64 channels in 720p on single live view display, On-screen camera controls including camera PTZ, manual recordings, take snapshots, configure camera settings and open Maps, Up to 4 channels of synchronous and non-synchronous playback with audio, Intelligent video analytics including motion detection and foreign object detection, Supported Browsers: Windows Internet Explorer, Microsoft Edge, Firefox, Mac Safari, Mac Firefox ESR, Event notification supports SMS, E-mail, and mobile push notification, AiSecure mobile app for iOS and Android with Push notification, Maximum IP Cam (4 Free Licenses; Additional Licenses to be Purchased)
Takeasy – Download from YouTube, Vimeo, Twitch and More, Selectable Video Type and Quality, Automatic Downloads with YouTube or Twitch Subscriptions, Preview Downloads in Progress and Online Playback
SoundsGood Audio App – Import Personal/Public Music Collection, Personal/Public Music Collection Permission Control, Playlist Editor, ID3 Tag Editor, Local Speaker Support: HDMI, USB, Audio Jack, Supported Audio Formats for Browser: MP3, WAV, Ogg, Supported Audio Formats for Transcoding Through Browser: AIFF, Flac, Supported Audio Formats for Local Speaker: MP3, WAV, Ogg, AIFF, Flac
Backup Tools – Rsync (Remote Sync) Backup, Cloud Backup, FTP Backup, External Backup, One-Touch Backup, EZ Sync, Btrfs Snapshots
Ultimately, for the most part, anyway, the Lockstor 10 NAS does Asustor very good service. It continues with the way they shaped NAS in 2019 (being the first to adopt 2.5Gbe commercially) and ups that game with a fantastically functional and storage ready device. Being one of only a handful of 10-Bay NAS Drives also helps the AS6510T find a niche place in the NAS food chain. Good design and a number of key areas of construction make this device stand out and for all this hardware choice arriving at under £1000 ex.VAT, it is tough to argue with. However, you need to take into account that the CPU inside may well be the unseen bottleneck, as it seems to be an odd choice of low-mid range processor, for such a high calibre hardware device.
If you want 10Gbe and unparallel storage potential at the top end of hardware, but do not want to break the bank, the Lockerstor 10 is a solid choice for you. However, if you are looking to push boundaries and remove all those pesky bottlenecks, the LockerStor 10 PRO edition might be better for you.
Quick Asustor LockerStor 8 NAS Review
NAS Software – 7/10
NAS Hardware – 8/10
NAS Multimedia Support – 7/10
NAS Surveillance and NVR Support – 6/10
Plex Media Server NAS – 6/10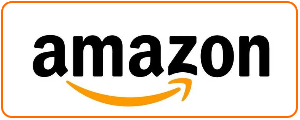 ---
Best 8-Bay TerraMaster NAS – The F8-421 NAS Drive –

££

£
0- 128TB, Intel J3455 1.5-2.3GHz 4-Core CPU, 8-GB DDR3L Memory, 4x 1Gbe Gbe, BTRFS $1299 to BUY
Hardware Review of the F5-422 NAS HERE – https://nascompares.com/2019/09/21/terramaster-f5-422-10gbe-nas-hardware-review/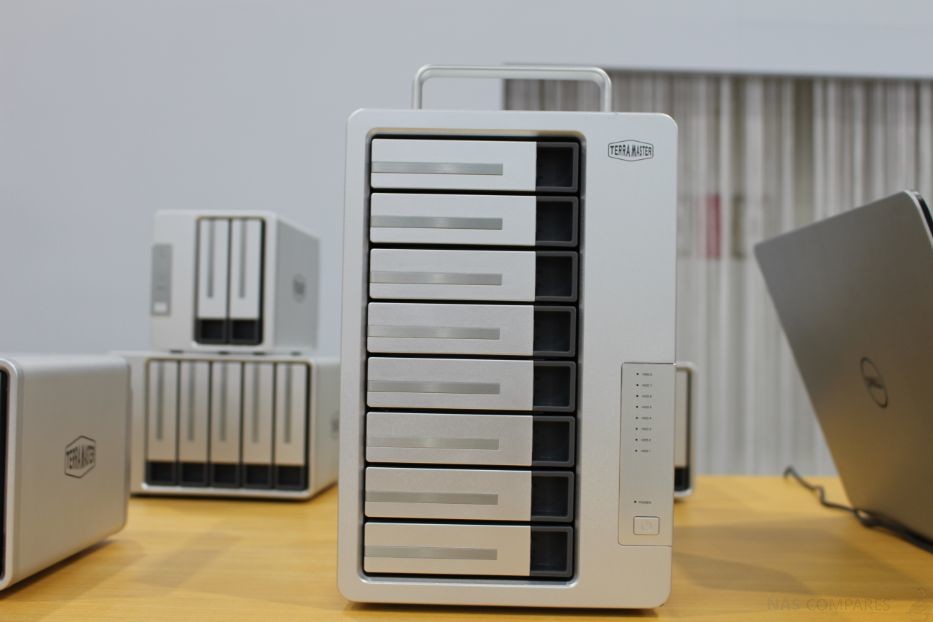 Of all the brands that I discuss here on the blog, one that always seems to surprise me is TerraMaster. On the surface, they are a fairly standard NAS brand that, though lacking the wide commercial notoriety of a brand like Synology, still produce a remarkably impressive and affordable product range to users that want NAS as storage at its heart. One of the fastest evolving names in NAS, terramaster has reached a point in peoples checkout baskets where they are being compared against the big, BIG names in network-attached storage. That fast evolution is one of the main reasons why, when I first heard about the F8-421 back at Computex 2019, I was already looking forward to getting my hands on it.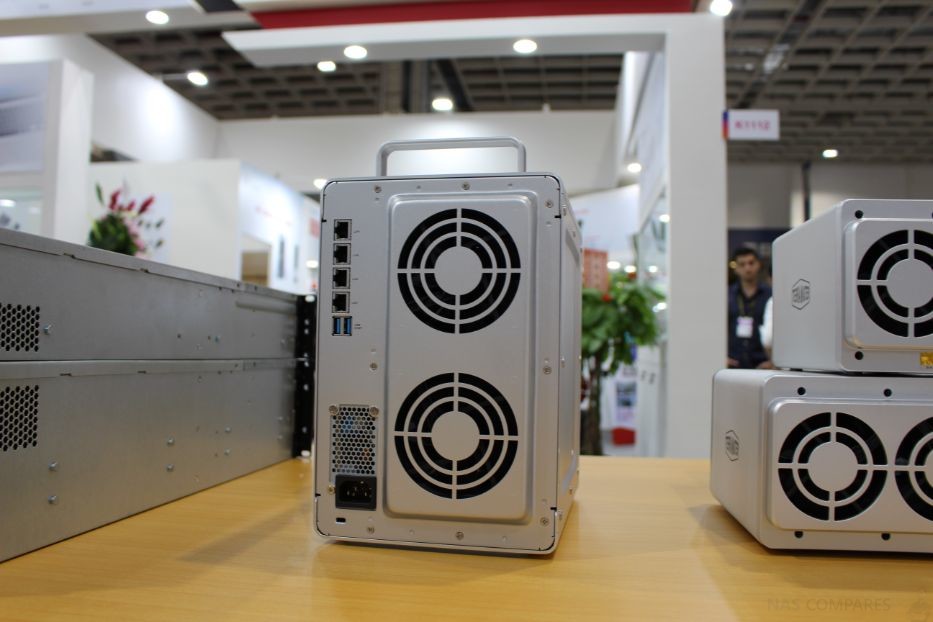 The appearance of the F8-421 is something that you'll either like or hate, but it's consistent with the TerraMaster range of NAS boxes and its passion for rounded silver surfaces. Essentially, it's a metal and plastic construction that feels robust even if it doesn't break any new ground in terms of style or imagination. It is possible to install 3.5 and 2.5-inch mechanisms, allowing for 2.5-inch SSDs along with conventional spinning platter-based storage. However, you can't allocate an SSD as a cache for conventional drives, unfortunately. On the TerraMaster specification page it proudly proclaims that instead of using an ARM CPU, the F8-421 has been blessed with a quad-core 1.5-2.3GHz Intel Celeron along with 4GB of DDR3L memory. File serving performance on this system is entirely dependent on having a managed switch with the functionality to create channel bonding. Without that critical functionality the best speed you'll see, almost irrespective of the drives in use, are 115MB/s reading and 110MB/s writing. That's the effective limits of Gigabit Ethernet, not the NAS box. However, the device features 4 LAN ports, so you can hit the heights of 400MB/s with the right storage media and smart switch.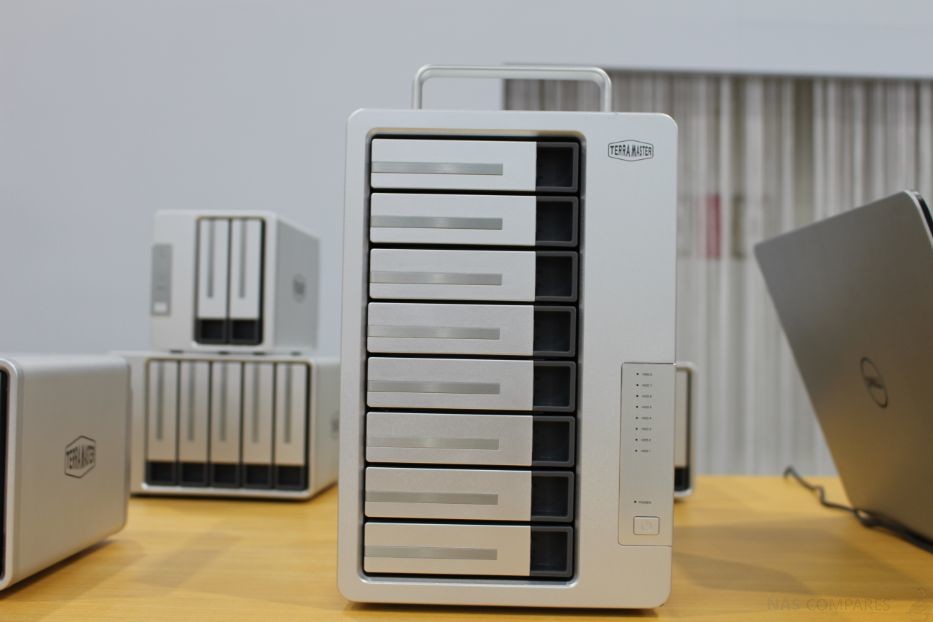 Once again, I need to highlight that the F5-422 NAS needs to be viewed with its price tag always in mind. With software and hardware that is available on other NAS brand devices, it is easy to imagine that this device is a much, more affordable alternative to QNAP or Synology NAS. However, you should always remember that this device is still aimed at those looking for a first dip into NAS and if should be compared with WD NAS and D-Link when making your choice of NAS. it is DEFINITELY better than those and arrives at a better price, but it may still be a year or more before the Terramaster TOS Software platform can compete with DSM and QTS. That said, the Beta is really showing that TOS is going to evolve even further and for more information about the TerraMaster TOS operating System, I recommend visiting my software review here.
Key Software and NAS tasks that are supported are:
RAID 0, 1, 5, 6, 10, JBOD
Apple Time Machine Backup
Cloud Migration and Synchronization
NAS to NAS Rsync Support
Plex Media Server
Docker
Mail Server
Web Server
DLNA Media Server
WordPress Server
Download Server
Snapshot Support
With a good range of applications to choose from, as well as the support of modern NAS applications in the mix, the TerraMaster F8-421 does give you a good base with which to start your NAS journey, though it may feel a little streamlined for those with greater NAS experience.
Quick TerraMaster F8-421 NAS Review
NAS Software – 6/10
NAS Hardware – 7/10
NAS Multimedia Support – 6/10
NAS Surveillance and NVR Support – 3/10
Plex Media Server NAS – 6/10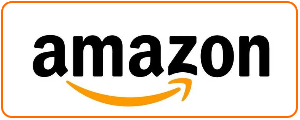 ---
📧 LET ME KNOW ABOUT NEW POSTS 🔔
Get an alert every time something gets added to this specific article!
Want to follow specific category?

This description contains links to Amazon. These links will take you to some of the products mentioned in today's content. As an Amazon Associate, I earn from qualifying purchases. Visit the NASCompares Deal Finder to find the best place to buy this device in your region, based on Service, Support and Reputation - Just Search for your NAS Drive in the Box Below
Need Advice on Data Storage from an Expert?
We want to keep the free advice on NASCompares FREE for as long as we can. Since this service started back in Jan '18, We have helped hundreds of users every month solve their storage woes, but we can only continue to do this with your support. So please do choose to buy at Amazon US and Amazon UK on the articles when buying to provide advert revenue support or to donate/support the site below.

Finally, for free advice about your setup, j
ust leave a message in the comments below here at NASCompares.com and we will get back to you.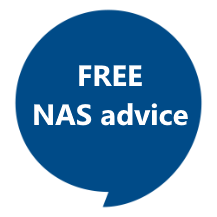 Need Help?
Where possible (and where appropriate) please provide as much information about your requirements, as then I can arrange the best answer and solution to your needs. Do not worry about your e-mail address being required, it will NOT be used in a mailing list and will NOT be used in any way other than to respond to your enquiry.
Terms and Conditions
Alternatively, why not ask me on the
ASK NASCompares forum
, by clicking the button below. This is a community hub that serves as a place that I can answer your question, chew the fat, share new release information and even get corrections posted. I will always get around to answering ALL queries, but as a one-man operation, I cannot promise speed! So by sharing your query in the
ASK NASCompares
section below, you can get a better range of solutions and suggestions, alongside my own.
This description contains links to Amazon. These links will take you to some of the products mentioned in today's video. As an Amazon Associate, I earn from qualifying purchases