Seagate Ironwolf 510 NVMe SSD for NAS – Game Changer or Gimmick?
Early last year, when I first heard that Seagate was a developing a range of solid-state drives (SSD) to be used in NAS servers, I have to admit I was a little dubious. The announcement of a brand new Ironwolf NVMe m.2 based Seagate NAS SSD in the new 510 series is definitely music to my ears, but I did not always feel this way. Although hard drives and mechanical/platter-based disk technology had advanced in some incredible tailored ways to best suit the end-users (such as NAS dedicated, surveillance dedicated and desktop dedicated models, with Mach 2 dual actuator drives coming soon), commercially available solid-state drives were very, very similar to one another in the and I found it hard to see how you can differentiate one commercial SSD drive from another, let alone class one as optimised for network-attached storage devices. NAS hard drives are ideal for servers because they are optimised for 24/7 use, RAID configurations, power efficiency and sporadic read and write access. However most of these factors can be applied to almost all solid-state drives and therefore on the face of it, it seems that a NAS based SSD is rather unnecessary. Boy was I wrong! When I first played with the Seagate Ironwolf 110, I was left with a very good impression of the construction of the drive along with how it performed against its rivals in both NAS caching and raw storage pool access against other SATA drives. These new Ironwolf 510 SSDs take that same logic and design and take it even further, promising some of the highest NVMe drive speeds we have seen, as well as 1.0 Data Writes per Day (DWPD), so that means the drive supports full drive capacity scale writing daily, without fear of NAND degradation or errors. Let's take a closer look at what we know about the new 510 NVMe SSD for NAS servers.

What makes a NAS NVMe SSD different from a normal NVMe SSD?
A quick look at the way NAS drives are being used in 2020 will show that more and more NAS users are switching to solid-state drive storage, or more likely pairing their HDD RAID storage with SSD caching. This is thanks, in part, to the rise of 10-gigabit ethernet (10Gbe) becoming more affordable, rising 2.5G/5G equipped NAS arriving at the same price as 1Gbe from companies like QNAP and Asustor, as well as photo and video editors using NAS as a means to edit large files, not just backup. Finally, in 2019/2020 we have seen more and more NAS drives arriving with dedicated NVMe SSD bays (such as the Synology RS1619xs+, DS918+ and QNAP TVSx72N and TVS-x72XT series). These four factors have resulted in a combined need for much much faster internal storage in NAS and till now have largely relied on SSD drives from WD, SanDisk and Seagate to populate their NAS, and in the case of NVMe, used non-NAS designed media. These commercial SSDs lack certain software and support features only found in NAS drives and in an effort to combine the features and functionality of hard drives and SSD for NAS, Seagate has introduced their Ironwolf 510 NAS SSD, The full specifications are available at the bottom of this page, but for now, let's talk about the NAS based highlights: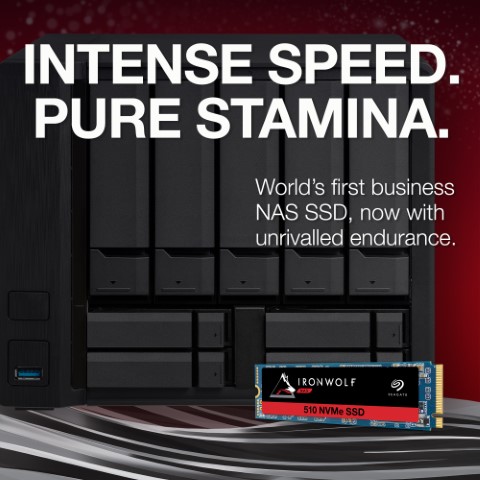 High-Endurance, Performance and Caching speeds of up to 3,150 MB/s with the Seagate 510 NVMe SSD
Built for NAS, Seagate IronWolf 510 NVMe SSD delivers great performance in and out of caching use of up to 3,150 MB/s or 3GB/s (not 3Gb/s – BYTES!) for NVMe-compatible systems. With capacities of up to 1.92 TB, it's
the go-to solution for creative pros and businesses needing 24×7 multi-user storage.
Seagate Ironwolf 510 NVMe NAS SSD are Available in 240GB to 1.92TB Size
Although SSD is available in these sizes already, you often have to switch to more enterprise-class drives (more expensive) to exceed 2TB per SSD. I am pleased to confirm that the Seagate Ironwolf 510 NAS SSDs will be available in 240GB, 480GB, 960GB and 1.92TB at affordable prices straight away
Seagate Ironwolf 510 NAS SSD arrives with Rescue and Recovery Service for 2 Years
Much like the Seagate Ironwolf Pro HDD and 110 SSD series, every SSD in the Ironwolf 510 range will arrive with the Rescue+ Recovery service that will help you retrieve data from a dead/malfunctioning drive. Data recovery alone is vastly expensive and I am glad to see this feature included. Of course, SSD is typically more reliable in terms of hardware than HDD (far less mechanical parts) but its still a nice service to have at hand when needed – nothing is perfect!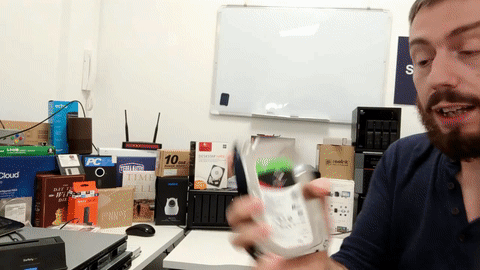 Seagate Ironwolf 510 NAS SSD feature Ironwolf Health Management
(awaiting confirmation)
Another Seagate Ironwolf exclusive is the Seagate Health Management system. This is built into the SSD firmware and means that you can access more tailored health and scanning tools to check on the status of your SSD. This is something that is included with the bulk of the Seagate Ironwolf HDD range and is great to see featured on the Ironwolf 510 NAS SSD. Though we are still awaiting the full extent of the coverage, as sometimes new drives from Seagate do not include this tool until the drive has been available for a while. We will wait and see!

Seagate Ironwolf 510 NAS SSD Include a 5 Year Warranty
Not hugely unique in SSD, in fact, many commercially available SSD arrives with 5 years of the manufacturer's warranty, but in a NAS that features a mixture of HDD and SSD, it can be of great benefit to have drives of the same brand/model. Whether it is easier warranty handling or better bulk purchasing, I like that Seagate has gone straight in at 5 years on both the Ironwolf 510 and 110 SSD ranges.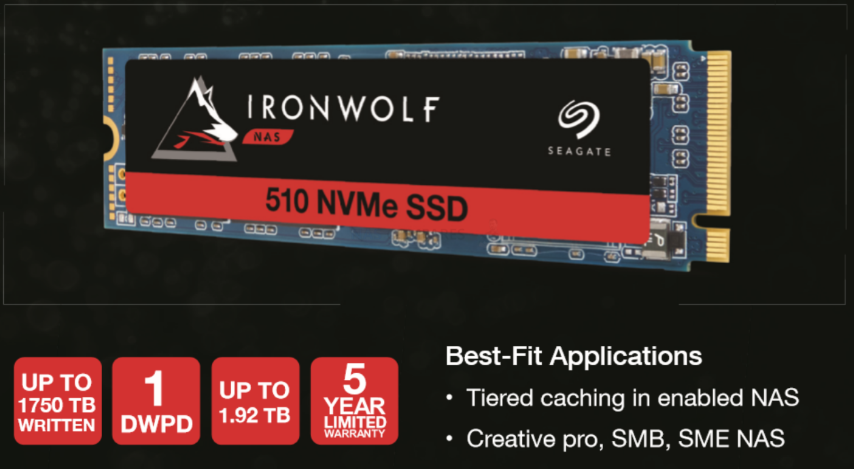 Seagate Ironwolf 510 NVMe NAS SSD Specifications
The official specifications of the Seagate Ironwolf 510 NAS NVMe SSD are available below and unsurprisingly are all pretty impressive, detailing all of those lovely tech specs that you IT fans want to know before taking the plunge and populating your drive fully or partially with these NAS SSDs.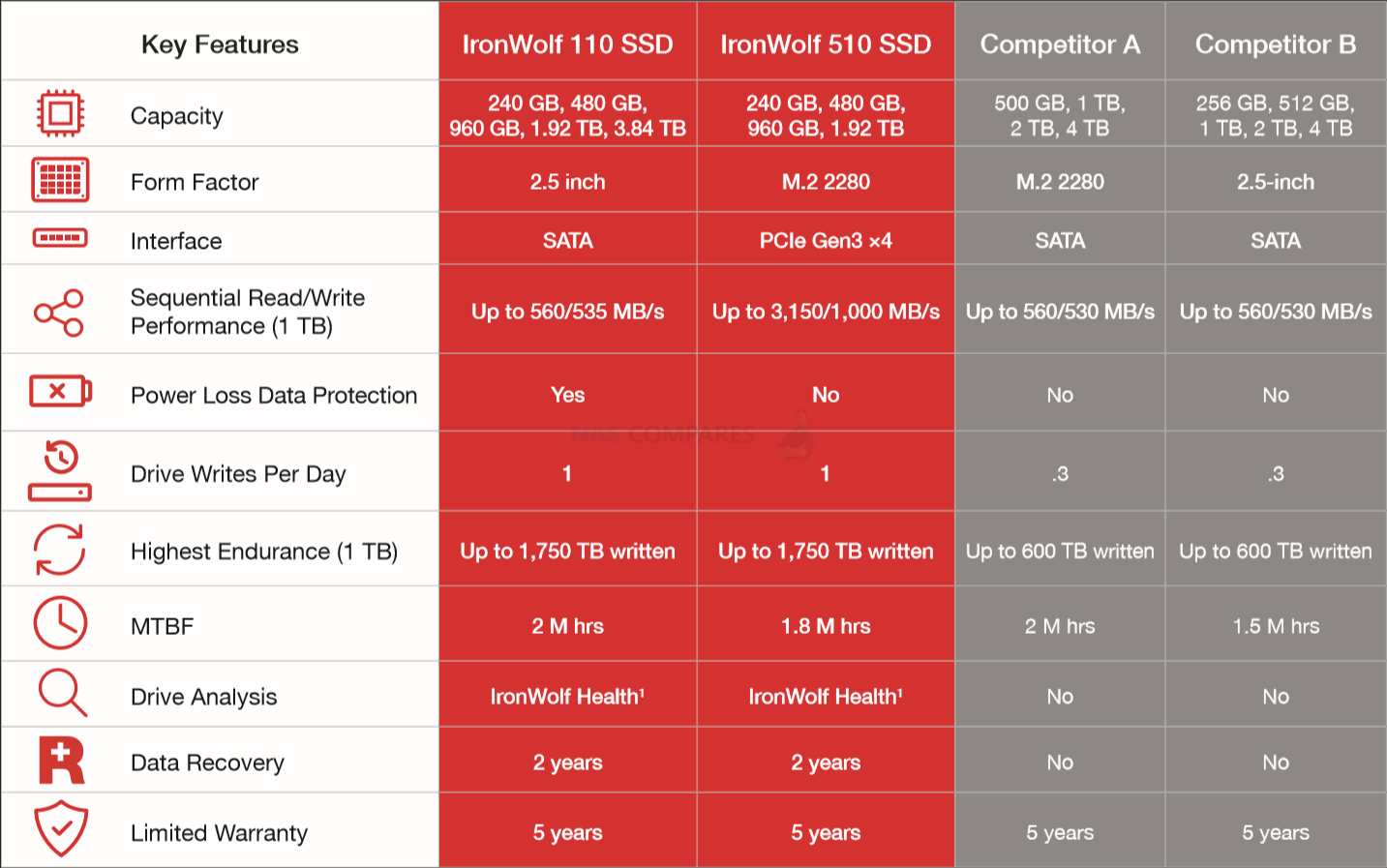 Seagate even goes to good lengths to compare these NVMe NAS SSD with their own range of NAS SATA SSDs and hard drives, which is a little daft in the grand scheme of things, but still nice that they are comparing each of these drives within their own range nevertheless.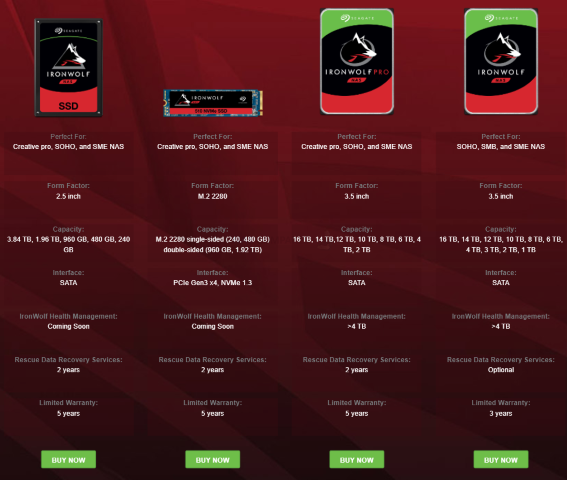 Seagate Ironwolf 510 NAS NVMe SSD – Good or Bad?
I am going to reserve any real judgement on these drives until they are fully released and available, as until we are able to compare them in terms of speed and reliability against the Firecuda series, to see if this is serving as a replacement or are both NVMe ranges going to exist side by side. If these drives arrive with the Seagate health management and rescue recovery service that the Ironwolf Pro series features, then these two factors may be more than enough to swing many buyers to choose them. Plus of course, there are now increasingly large numbers of commercial and enterprise-grade NAS servers that allow you three tiers of storage medium inside – SATA hard drives for your storage, SATA SSDs for traditional caching and/or raw storage access and now NVMe SSD for intelligent caching, there are certainly warranty and saving advantages that will become available to you from most storage retailers when purchasing collective media from a single brand. I will be updating you all with speed tests and comparisons as soon as we have some samples to play with and look forward to sharing my final verdict. In the meantime, use the links below to each capacity
Ironwolf 510 NAS SSD
to get up to date information regarding specifications, availability, prices and more from SPAN.
ZP1920NM30001 – IronWolf NVMe SSD 510 1.92 TB

ZP960NM30001 – IronWolf NVMe SSD 510 960 GB

ZP480NM30001 – IronWolf NVMe SSD 510 480 GB

ZP240NM30001 – IronWolf NVMe SSD 510 240 GB

Key Specifications

m.2 Form Factor, M.2 2280-D2 and M.2 2280-S2
PCIe Gen 3 x4 NVMe 1.3 Connection
5 Year Warranty
1.9 TB, 960 GB, 480 GB, 240 GB
1.8 Mhr. MTBF
3D TLC NAND Type

Articles Get Updated Regularly - Get an alert every time something gets added to this page!
This description contains links to Amazon. These links will take you to some of the products mentioned in today's content. As an Amazon Associate, I earn from qualifying purchases. Visit the NASCompares Deal Finder to find the best place to buy this device in your region, based on Service, Support and Reputation - Just Search for your NAS Drive in the Box Below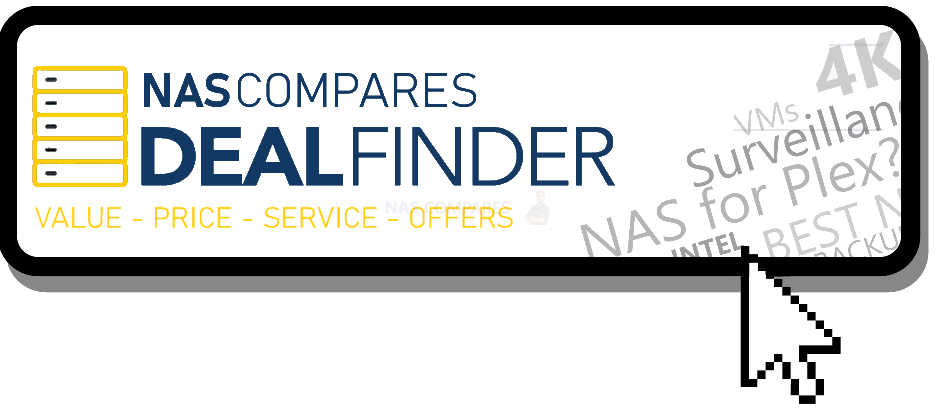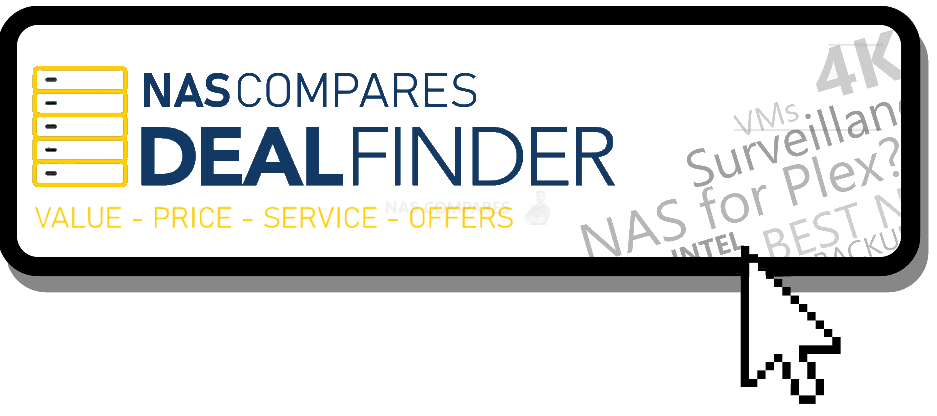 SEARCH IN THE BOX BELOW FOR NAS DEALS
Need Advice on Data Storage from an Expert?
We want to keep the free advice on NASCompares FREE for as long as we can. Since this service started back in Jan '18, We have helped hundreds of users every month solve their storage woes, but we can only continue to do this with your support. So please do choose to buy at Amazon US and Amazon UK on the articles when buying to provide advert revenue support or to donate/support the site below.


Finally, for free advice about your setup, j
ust leave a message in the comments below here at NASCompares.com and we will get back to you.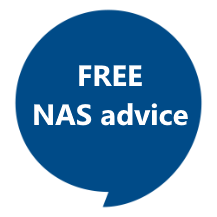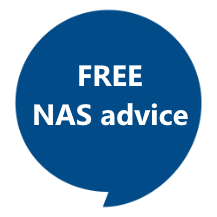 Need Help?
Where possible (and where appropriate) please provide as much information about your requirements, as then I can arrange the best answer and solution to your needs. Do not worry about your e-mail address being required, it will NOT be used in a mailing list and will NOT be used in any way other than to respond to your enquiry.
Terms and Conditions
Alternatively, why not ask me on the
ASK NASCompares forum
, by clicking the button below. This is a community hub that serves as a place that I can answer your question, chew the fat, share new release information and even get corrections posted. I will always get around to answering ALL queries, but as a one-man operation, I cannot promise speed! So by sharing your query in the
ASK NASCompares
section below, you can get a better range of solutions and suggestions, alongside my own.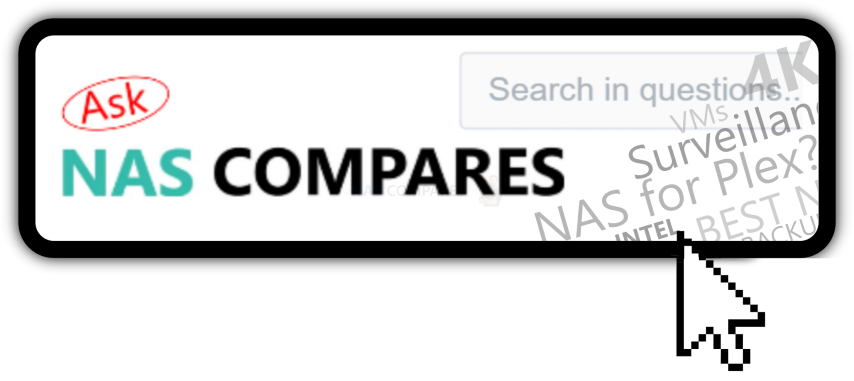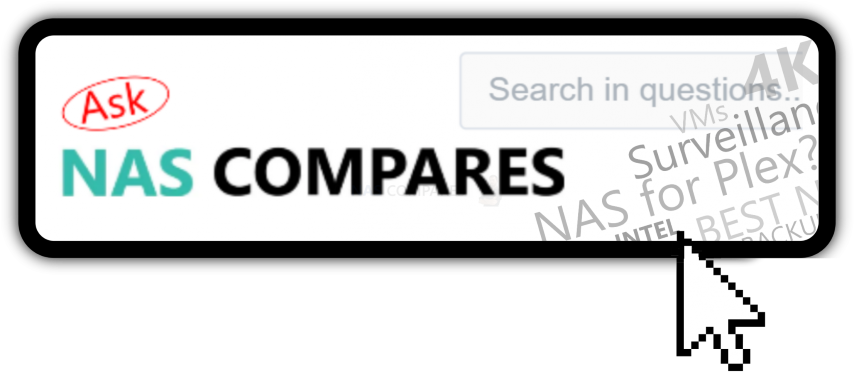 This description contains links to Amazon. These links will take you to some of the products mentioned in today's video. As an Amazon Associate, I earn from qualifying purchases