Make the Most of your NAS whilst you are on Lockdown
Let's all be clear about this – COVID-19 absolutely and categorically sucks. Been the ever-growing concern we have for our family and friends, as well as the stability of many people's livelihoods coming out of this, there are plenty of reasons to be negative about the current situation. No doubt you (yes, you reading this, thanks for popping by) are one of the majority of the world cities that have been placed under a form of social and economical lockdown, in efforts to prevent the spread of this remarkably contagious virus, confined to self-isolation at home. For many, this period has gradually switched from the relative comfort to moderate thumb-twiddling idleness, to rather frustrating boredom. It is during this that we like to take on little projects, the odd bit of DiY, painting the spare bedroom and more. It is with this spirit in mind that we turn to that NAS drive that you purchased for your home, your business, for simple backups or for you home media. Many people like to make the most of their investment in a NAS drive and use it for more than those day to day data tasks and because of this I want to talk to you guys about 7 things you can do with your network-attached storage drive whilst you care in self-isolation to either improve your data architecture, be productive, be charitable or just simply to have fun. So, let's get started.
Watch the video below, or scroll down to see the full list of 7 things to do with your NAS whilst in self-isolation
1. Go Through You Photo Collection with AI Recognition on your NAS
NAS Drive Support – Synology, QNAP
As you may or may not know, NAS drives have developed a heck of a lot in the last 2 decades and are completely different than the bare bone storage that they were on day 1. These days NAS drives have their own graphical user interface, applications and huge R&D teams working on bigger, better and more efficient ways for you to access your data in 2020. One of the biggest developments for photographers (notice, amateur or professional) that has been adopted by the likes of Synology and QNAP is the use of AI-powered image recognition. Many users still aren't aware that by installing the free AI Face/Thing analysis tools Synology Moments or QNAP QuMagie, that they can let the NAS system analyze the deceased of digital photos in your collection and allow you to categorize them (and tag them) with people's names, items, places, things – everything. It takes time depending on the power of your NAS system, but once it is complete, it will intelligently allow you to search and sort out photos with the help of an AI. So, if you are looking for a picture of Tom, Dick or indeed Harry, it will show you ever picture it has of them. Looking for pictures of food, drinks, landscapes, furniture, themes? Literally just type the words in the search field and it will actually LOOK at the pictures during its indexing and tell you. Find out more on QuMagie and Moments, as well as how they compare in the video below:
2. Play Old Retro Games and Make Your Own Arcade System with RetroArch on your NAS
NAS Drive Support – QNAP, Asustor
If you work in IT even semi-professionally, it is almost certain that you are (or were) into computer games. From PC builders to gamer casuals, most people will admit to owning a Nintendo, a sega or a PlayStation somewhere along the line. However, as time goes on we put aside these childish things and move forward into being grown-ups – or do we? Because thanks to applications such as RetroArch and Medafen, you can turn you NAS drive into a retro gaming arcade! Even going as far as to connect an HDMI monitor plus a Keyboard/Mouse/JoyPad/Controller/All-of-them and then play those memorable games of the past. Currently, most IntelPowered NAS will support any console game from all consoles prior to (and including) the Playstation One and N64. You will, of course, need to follow certain installation steps, as well as ensure that you remain on the right side of legality with regard to copyright – but if you have an intel powered NAS with at least 2GB of Memory, 2 free USB ports and an HDMI Port- you have largely everything you need to get started. Check out the video below to learn more:
3. Try Out a Windows, Ubuntu or Android Virtual Machine on your NAS
NAS Drive Support – TerraMaster, Asustor, QNAP, Synology
The popularity of virtual machines has grown year on year, long since become something enjoyed by business users only, now the ease of access and appeal of a VM to home users in 2020 is pretty high too. On the face of it, it's an odd idea – creating a virtual computer that lives on your NAS that you still need a PC interface in order to access does seem a little silly – but if you dig a little deeper, the usefulness of a VM is actually pretty broad. It allows you to:
Access a single PC/Desktop from ANY PC in the world and make sure you access the same files
It allows you to test out other Operating Systems than your own, as well as run apps that might not function/be supported by your home OS
It allows you to clone your existing PC setup and install apps, updates, tests that you might not want to risk on your main PC
It allows you to create sandbox environments that can test your apps, business tools, experiments for any/all OS' to ensure they run ok before real people use them
Virtual Machines are supported in one shape or form on ALL the popular NAS brands, with many including their own virtual machine deployment tools – in small forms with Linux and Containers, to bigger forms that support alternative server tools, Windows and even (with some fiddling around) OSX (Hackintosh – again, stay legal!). Below are some guides for each NAS brand and a video to show you how easy it is to setup a Virtual Machine on your NAS.
How to Create a Windows 10 VM on a Synology NAS – HERE
How To Create a Windows 10 VM on a QNAP NAS – HERE
How to Create a Windows 10 VM on an Asustor NAS – HERE
4. Create Your Own Podcast and Host Online on your NAS
NAS Drive Support – Synology, QNAP, Asustor
The way we enjoy media and the kind of media we imbibe has really changed in recent years. In just over 12-15 years we have made the switch from listening to 'spoken-word-audio-entertainment' being considered the domain of the BBC Radio 4 oldie and nerd, to now being a hugely lucrative and over-saturated market in the form of Podcasting. Although distinctive when compared with AudioBooks (as Podcasts are free and Audio-Books are a paid-for form of media) it is very easy to record your own voice, but not quite as easy to record your self and host it as a podcast. You need a microphone and a voice, sure, but you also need the means to distribute your content, dress it up appropriately in thumbnails and a channel with which to allow users to find it. There are of course ways for you to do this already online with websites allowing you to host a podcast, but with subscription fees and carefully tailored storage limits that will bottleneck you down the line. However, did you know that Synology and QNAP NAS drives both features an application that allows you to host a Podcast DIRECTLY from your NAS Drive? Known as 'Podcast Generator' on both NAS brand app stores, this 3rd party application is a small download, easy to use (though the GUI is a little dated on the NAS version) and will have you up and running pretty quickly – extra points to the QNAP NAS platform on Podcasting for its support of Microphones and speakers too. Have a look at the video below to learn more:
5. Rip your CD,DVD and Bluray Collection to Digital Formats to Stream over Plex/Natively/DLNA on your NAS
NAS Drive Support – Asustor, QNAP
Probably one of the most popular reasons that home users buy NAS Drives is for home media. Whether you are looking to just stream locally over DLNA to smart TVs, home consoles or supported audio devices like Sonos and Bose systems  – or if you want to use more glamourously designed 3rd party internet streaming services with your NAS like Plex Media Server and iTunes – Media NAS use is very popular. However, despite the digital age being very much concrete now, many of us still have piles and piles of optical media in our homes. CDs, DVDs, BluRays and more are just being stored but often never watched, simply because modern devices do not have sufficient means for you to inject the media. Alternatively, streaming over the network/Internet is just SO much easier. Still, we hoard our old movies, albums and boxsets on disc because we love them, we have sentimental value in them or they just plain do not exist in the digital world. How do we solve this? Well some NAS drives (mainly QNAP but with limited further support with Asustor) allow you to connect an optical media reader (like $20-30) and then you can rip the content of those discs onto your NAS, so then the contents can be accessed over DLNA, iTunes, Plex Media Server, Kodi and more. Some older discs are easy and simple file/folder copy procedures, others are more complex and will require tools like Handbrake or more to do it. Sometimes it is easier to create a small Linux VM to then run a desktop DVD Ripper application on and copy the content of the disc efficiently that way. Whatever way you chose, it is surprisingly easy and I recommend giving it a go.
6. Create a Low-Cost Surveillance/NVR System for CCTV on your NAS
NAS Drive Support – Synology, QNAP
Another area in which many users will either primarily choose their NAS drive, or make the most of their NAS investment is to use it for Surveillance. A NAS being used as an NVR/CCTV platform is not new but many users are put off by the idea because of the cost of IP camera equipment – even low-end cameras that are NAS compatible (or just ONVIF) will start off at around $50-60 each at a basic support end if all you want to do is have one or two cameras in your home or office, close to the NAS or still in the local area network, then that's a lot to spend. However, the NAS brands have thought ahead on this and alongside their great surveillance software (QVR Pro for QNAP and Surveillance Station for Synology) you have the ability to create and add some very, very low cost Surveillance camera options. In the case of Synology, you can use their LiveCam application to convert your old phone into a network supported IP camera which will then be visible to your NAS drive. So, if you have an old Android or iOS camera in a draw with even a low end camera, then you have this option available right now!
Alternatively, if you are a QNAP NAS owner, you can use several Phone to IP Camera applications from 3rd party developers on iOS or Android, OR, you can use the QUSB2CAM app to connect several USB web cameras to your QNAP NAS and then use these in your QVR Pro and surveillance Station environment, Use the video below to show you how to connect a USB camera to your QNAP NAS and start setting up a very cost-effective Surveillance/NVR System for your home and small office whilst in self-isolation during the lockdown.
7. Donate the Idle Time of your NAS to Medical Science to help Fight COVID-19
NAS Drive Support – QNAP, Synology, Asustor, TerraMaster
Finally, you can do something with your NAS Drive whilst you are not accessing and do something genuinely good. When you first get your NAS drive, chances are that in those earlier weeks and months you used it quite a lot – between setting up, learning how the software works, playing with the setting and the data and creating the perfect NAS solution for you. However, after that, the NAS lives in a more 'setup and forget' role in most of our lives, living to support us, our data and backup all of our devices with ease. But you cannot turn it off!! Sure, it'll go into 'standby' or 'hibernation mode' when you are not accessing it, but in order for it to always BE THERE when you need it, it kind of needs to be on 24×7. So, how about you take advantage of all that downtime of when the NAS is not being accessed and put that hardware (the CPU and the memory) to good use and donate your hardware runtime to help a more worthy cause. For a number of years, there have been scientific and more precise medical research organisations that utilize small pockets of unused hardware (over the internet) to run small fractions of HUGE formulas, simulations and breakdowns of organic code – which in turn helps the human race as a whole to combat disease, viruses and more. Two of the biggest names in this field, especially now at a time when all of us are VERY aware of the importance of our health, are BOINC and @Folding home. So, why not allow some of your hardware to be made available to these organizations in an ad-hoc manner and we can all work together to try and stop COVID19 together. There is more to it and the setup requires a little bit of setup, but if you want to learn more, watch the video below or read more in our COVID NAS article here.
[/geot]
📧 LET ME KNOW ABOUT NEW POSTS 🔔
Get an alert every time something gets added to this specific article!
Want to follow specific category?

This description contains links to Amazon. These links will take you to some of the products mentioned in today's content. As an Amazon Associate, I earn from qualifying purchases. Visit the NASCompares Deal Finder to find the best place to buy this device in your region, based on Service, Support and Reputation - Just Search for your NAS Drive in the Box Below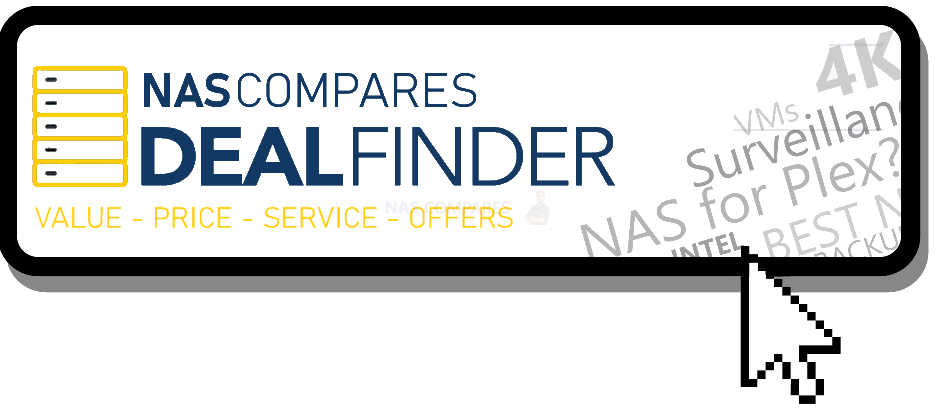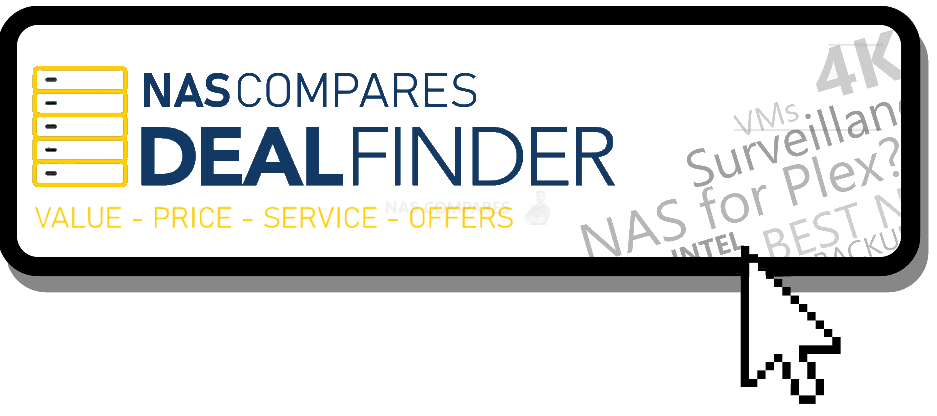 SEARCH IN THE BOX BELOW FOR ANY OTHER NAS
Need Advice on Data Storage from an Expert?
We want to keep the free advice on NASCompares FREE for as long as we can. Since this service started back in Jan '18, We have helped hundreds of users every month solve their storage woes, but we can only continue to do this with your support. So please do choose to buy at Amazon US and Amazon UK on the articles when buying to provide advert revenue support or to donate/support the site below.


Finally, for free advice about your setup, j
ust leave a message in the comments below here at NASCompares.com and we will get back to you.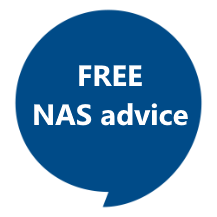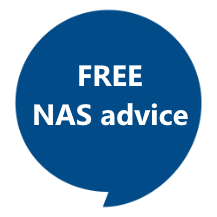 Need Help?
Where possible (and where appropriate) please provide as much information about your requirements, as then I can arrange the best answer and solution to your needs. Do not worry about your e-mail address being required, it will NOT be used in a mailing list and will NOT be used in any way other than to respond to your enquiry.
Terms and Conditions
Alternatively, why not ask me on the
ASK NASCompares forum
, by clicking the button below. This is a community hub that serves as a place that I can answer your question, chew the fat, share new release information and even get corrections posted. I will always get around to answering ALL queries, but as a one-man operation, I cannot promise speed! So by sharing your query in the
ASK NASCompares
section below, you can get a better range of solutions and suggestions, alongside my own.