Comparing the Synology DS920+ vs the QNAP TS-453D NAS Drive
These days, whatever you are doing, it creates data. It is becoming increasingly hard these days not to leave a digital footprint, A trace of your whereabouts, or a few you bits and bytes of what you are doing. In fact, many of us do this voluntarily, utilising third-party services from Google Microsoft and DropBox that although convenient does make us wonder how much of our data is truly private. It is for reasons like this that many of us choose to move away from public cloud services like Google Drive and Dropbox in favour of purchasing a network-attached storage solution for home and business. Having your own server that can be accessed by the network or anywhere in the world is remarkably appealing and the technology has not only reached a price point that is considered affordable, but also at a technological standard that makes it hugely desirable. In this arena, we find the biggest brands currently in commercial NAS drives from Synology and QNAP. For a number of years, these two brands have provided solutions that not only feature cutting-edge hardware are in the field of servers, but also award-winning software that is more than simple drag-and-drop file management and is considerably more comparable to entire operating systems, with their own applications, desktops, tools and customisation. Both companies have been producing solutions for a number of years and their latest iteration of the popular desktop series have arrived and people are already comparing these two hot NAS devices. The Synology DS920+ is generally considered to be the more user-friendly of the pair, but to the QNAP TS-453D NAS on the other hand, is considered to be the more capable. Both have their own advantages and disadvantages and those who are new to the industry may find choosing between them rather difficult. Never fear, today I'm going to talk about both of these devices and help you decide which one deserves your data.
What can Both of the
QNAP TS-453D
and Synology NAS Do?
Of course, if you are going to go to the trouble of spending hundreds of pounds on a good network storage solution, whether as an alternative to cloud services like DropBox and Google Drive, or as a means of streaming all of your media, then chances are that you want to be doubling sure that it is going to be able to perform the tasks you need
Both units feature the Intel-based processors for a good price vs hardware balance in the Intel Celeron series
Both the DS920+ and TS-453D are built of plastic desktop compact chassis, thereby reducing power consumption, noise and heat generated
Both can Stream and Transcode on the fly (so, live) 1080p HD or 4K media, with superior performance natively and mid-range performance in Plex, though if you want a top-end Plex Media Server for 2020, you need to look at an i3, i5 or i7 Processor NAS
Both the Synology DS920+ and TS-453D NAS support AI-supported photo and 'thing' recognition supported to a very high degree from the free branded software included, in the form of QNAP QuMagie and Synology Moments (soon to be Synology Photos)
For Business users who currently enjoy the use of G Suite or Office 365, both of these NAS provide excellent means to backup your NAS cloud accounts (as well as natively sync, dupe and configure rules on the fly) with Active Backup Suite and Boxafe
Both the QNAP TS-453D NAS and Synology DS920+ NAS support snapshots, for more incremental and version protecting fail-safe in efforts to protect you from Malware and Ransomware attacks, by allowing multi-versioning storage history to browse through and restore
Both the Synology and QNAP NAS allow you to mount cloud services as visible localized storage to interact with on the NAS thanks to HybridMount and HybridShare (DSM 7.0)
Both units are DLNA certified so can be accessed, browsed and played from by popular DLNA devices, such as Amazon Firestick, Alexa, Google Home Chromecast, Fire TV, Bose, Sonos, iPads, etc, as well as connectivity between these platforms with IFTTT, though it is certainly worth highlighting that only Synology have dedicated first-party applications for the Alexa and Firestick platform
Both are multi-bay, RAID enabled devices NAS devices that support JBOD, RAID 0, RAID 1, RAID 5, RAID 6 and RAID 10 (Synology Hybrid RAID too for the DS920+), as well as supporting the very latest SATA based 14TB and 16TB NAS Hard Drives from brands like WD Red, Seagate Ironwolf, Western Digital UltraStar and Seagate EXOs media.
Both units can be expanded too with the Synology using a DX517 to expand to 9-Bays total, or use the QNAP TR-002, TR-004, TR-104C and TR-106C expand the QNAP TS-453D to even more bays by utilizing multiple expansions at once
Both devices run on their own proprietary operating system that can be accessed remotely or locally. These include regular updates to the firmware, security patches, applications and more. Ranging from multimedia, home and multi-tiered backup applications, to more business end tools such as Surveillance software, Virtual Machine deployment and business-class backup and synchronization tools. Synology utilize DSM and QNAP use QTS.
Both the TS-453D and DS920+ use and can be accessed equally by a multitude of mobile applications such as DS File, DS Video, Moments, DS Photo, DSCam and DS Music from Synology, and QFile, QMusic, QVideo, QuMagie and more from QNAP – these are created by and constantly improved by each brand respectively
Both NAS are completely compatible with Windows, Android and Mac systems, as well as acting as a bring between software platforms to share and distribute files for migration and file sync
Both units can be used as a mail and/or business servers, providing excellent 3rd party CRM and first-party CMS systems on the QNAP NAS platform, as well as the fantastic Synology collaboration Suite of applications Chat, Drive, Mail, Calendar, Office and Active Backup Suite
So, regardless of whether you buy the TS-453D or DS920+ NAS, you are going to have a remarkably functional NAS drive. But, let's dig a little deeper into the differences between these two devices.
Synology DS920+ vs the TS-453D QNAP NAS – Design
Both the Synology DS920+ and QNAP TS-453D are fantastic examples of what both brands consider the perfect NAS drive should look like. As each company has its own rhetoric about the best way for people to utilise a NAS server in the home or business environment, this has expanded onto how each brand has designed the chassis of their respective 4-bay NAS.
This slideshow requires JavaScript.
The Synology DS920+ NAS drive utilizes the familiar plastic, black chassis that was used in the DS918+ before it. This compact yet we'll ventilated casing allows the population of 4 SATA hard drives in its screwless lockable trays. Alongside this, the device also features two SSD bays built into the base to be utilised for caching with the installation of NVMe SSD drives. The side panels of this sharp-edged chassis feature the familiar Synology logo that is ventilated with a mesh system to allow passive ventilation on the sides. The rear of the DS920+ arrives with twin ventilation fans that can be set for automatic adjustment or manual changes in the RPM to maintain swift and effective active cooling and tighten efficiency overall system. Aside from this, we find an additional USB 3.0 port and two RJ45 ethernet LAN ports that allow the DS920+ to connect to the network and internet with ease. As there is two network port, this allows the system to take advantage of link aggregation, port trunking (same), or load balancing in order for you to potentially maximise transmission up to 200 megabytes per second (MB/s). Finally, we can see the Synology DS920+NAS features an eSATA port that allows you to expand this device by an additional five more drives with the DX517 expansion device. Everything about the Synology DS920+ is designed to look minimalistic and as modern as possible. It certainly has a very 'less is more' quality and the chassis design is very much in keeping with the house design of Synology NAS as a whole.
This slideshow requires JavaScript.
The QNAP TS-453D NAS, however, has a little more of a rounded and colourful design. I do mean colourful in a very understated way of course, but the chassis is a little bit more glossy, whereas the Synology tends to be a lot more matt and sharp-edged. The QNAP TS-453D NAS drive features an external lockable front panel that protects the four toolless installation media bays. Though the TS-453D lacks the NVMe SSD bays featured on the DS920+, it features a whole bunch of other hardware features that may make the decision of choosing between these two NAS drives for you. The chassis is a little smaller on the front than the DS920+, though it is fractionally deeper in length. There is ventilation on nearly all sides, however, the TS-453D lacks the fancy branded ventilation logo on its sides (unlike some higher tier models that feature a ventilated 'Q'). The rear of this 4-bay NAS features a single larger cooling fan for active ventilation control that is manual or automatic as well. However, after this, there is a lot of difference in the TS-453D compared with the DS920+, and the rear of the TS-453D has a lot more going on and therefore the ports are a little more congested, which isn't a huge surprise given just how much more connectivity be TS-453D allows. On the rear we find and two LAN ports which are 2.5Gbe in connection each, two-and-a-half times that found in the Synology DS920+ and if you take advantage of link aggregation you have up to 500MB/s of connectivity possible, with the right media and switch. Alongside this, we find considerably more USB 3.0 and USB 2.0 ports which can be utilised for connecting multiple QNAP NAS expansions, adding considerably more drives than the DS920+ in the long term. Next, we find an HDMI 2.0 port that allows 4K and 1080p media, both at up to 60 frames per second. Finally, we find possibly the most forward-thinking part of the TS-453D, the PCIe gen 2 x 4 upgrade slot. This allows you to connect everything from improved network interface ports like 5Gbe and 10Gbe, to adding SSD bays for caching and all live access, Wireless AP cards to include huge coverage networks of both Wi-Fi 6 and dual-band frequencies and even combination cards that include two or more of these functions in the QM2 series of upgrade cards from QNAP.
So as you can see, both the DS920+ and TS-453D are very good examples of what each brand considers important in terms of design, in both practicality and aesthetic decisions. If you were to put a gun to my head and asked me which one is the better designed, I would say that the Synology DS920+ is the better-looking NAS, but the QNAP TS-453D is significantly more functional.
QNAP TS-453D NAS vs the
Synology DS920+ NAS – Hardware
In terms of the hardware featured on both of these NAS drives, there is a huge amount of similarity. Both the Synology DS920+ and QNAP TS-453D arrived with a Celeron processor and DDR4 memory, both of which far surpass the ones included in previous generations. This CPU allows a number of more modern applications and services to be possible on this rather affordable NAS level. Popular modern uses such as 4K and 1080p multimedia streaming, surveillance NVR use incorporated within a NAS and virtual machine deployment in a local and remote desktop environment are all possible with either the DS920+ or the TS-453D. Additionally, the processor is capable of a significantly improved multi-user environment than most of it predecessors and although is still less than a solid Pentium or Intel core processor in terms of power work and efficiency in a 24/7 environment, this processor and it's accompanied abilities more than suit the job. We have already touched on the external port featured on both the symbology and QNAP NAS in this new generation, but whether the utilisation of NVMe SSD caching to improve internal performance, or enhanced and more diverse external feeds and methods are more important to you is ultimately how you choose between these NAS in terms of hardware. The Synology NAS platform has always been about network or internet access only, with an arm's distance position of adoption of USB external storage and users looking at direct access in a single cable way (eg 1 LAN cable connecting the NAS and PC/Mac). the DS920+ does an excellent job of producing high read and writes internally, pushing the abilities of whatever SATA media you put inside, as well as raising that potential via the utilisation of that NVMe SSD. However this fast performance may not be worth the bottleneck of 1Gbe typically and you may well be utilising an environment where external speeds are as important as, if not more important than, internal performance on your client devices. The TS-453D NAS in parallel lets you get the most you can (without SSD cache by default) out of your starter media but presents you with numerous methods and speed options with which to access it – faster ethernet, HDMI for media and PCIe for adding more. So always try to factor in if you are going to evolve the rest of your network environment today or in the next few years.
| | |
| --- | --- |
| | |
Additionally, it is worth highlighting that the expandability of both of these NAS has its own pros and cons of course. The Synology DS920+ arrives with four bays of storage that can become 9x with the utilisation of the eSATA 5-bay DX517 expansion mentioned earlier. Whereas the QNAP arrives with support of multiple expansions connected via multiple USB 3.0 Type A ports, ranging from 2, 4, 6 and soon 8-Bays of hardware RAID storage in the TR series of QNAP NAS expansions. So, on the one hand, the QNAP can be expanded more, but on the other, the Synology is connected via a faster connection (eSATA 6Gb vs USB 3.0 5Gb). Time and time again we find these small differences are what we need you in your choice between the DS920+ and the TS-453D long-term. However, in terms of hardware, I would have to say that the QNAP TS-453D just gives you more for your money and although many of the features such as increased LAN speeds, HDMI and PCIe slots ALONE would warrant the QNAP TS-453D being the more bang for your buck choice in terms of price vs hardware provided, the fact that this NAS has featured all three of these means of enhanced data use is just too good to ignore for many.
Model
TS-453D

DS920+

CPU
Intel Celeron J4125 4-core 2.0 GHz, burst up to 2.7 GHz 4 MB Cache

Intel Celeron J4125 4-core 2.0 GHz, burst up to 2.7 GHz 4 MB Cache

Benchmark
3035
3035
Socket
FCBGA1090
FCBGA1090
GPU
Intel® UHD Graphics 600 250 – 750 MHz (8GB)

Intel® UHD Graphics 600 250 – 750 MHz (8GB)

RAM
8GB (2X 4GB) DDR4 2400 MT/s

1X 4 GB DDR4 (expandable up to 8 GB) 2400 MT/s

RAM slots
2X
1X
Cache
NO (Optional via a PCIe adapter )

2 x M.2 2280 NVMe SSD (drives not included)

External port
• 3 x USB 2.0 port
• 2 X USB 3.2 Gen 1 (5Gbps)
• HDMI 2.0 (up to 4096 x 2160 @ 60Hz)
• IR Sensor (RM-IR004)

• 2 x USB 3.0 port (5Gbps)
• 1 x eSATA port

LAN
2 x 2.5Gbit (RJ-45)
PCIe slot
Slot 1: PCIe Gen 2 x4
NO
Synology DS920+ vs the TS-453D NAS – Performance
Choosing the right NAS the brand is more than just about hardware however and whether you are considering the TS-453D or the DS920+, it is worth highlighting that both NAS' arrive with the own proprietary software. This is more than just a handful of apps and both DSM and QTS from each brand are complete and fully realise operating systems, that managed to turn something that would have been traditionally considered a client device very much into the host. Both companies have different strategies with regard to what they consider their priorities in their software and what they believe the end-user wants. it is because of this that it is far easier to decide if QNAP or Synology is best for your data, rather than looking at whether the hardware sounds good. Synology has always had an excellent reputation of first-class software and even in the early days of the DSM platform, they were already making waves with the way people were accessing and utilising their data. Often prioritising their own first-party software, Synology has a huge array of first-party apps that will often replace your existing third-party applications on your own client devices. Do you use Skype or WhatsApp, then why not use Synology Chat? Do you use Dropbox or Google Drive, then why not use Synology Drive? Do you use Office 365 or Google docs, then why not try Synology Office? Synology has a large range of home and business applications that are tailored towards different data types and therefore allow the end-user to be able to interact with their data in a far more appropriate manner regardless of the data type. Of course, Synology does support third-party applications and services too, as well as featuring an array of client apps for Desktop PC and Mac, as well as Android and iOS devices. These are all very polished applications and are exactly as shiny and well branded as you would expect from Synology. They are even the only brand that has as apps and 'skills' for both Amazon Alexa and Amazon Fire TV, allowing you to enjoy your multimedia collection of photos, music and videos on these devices with just the power of voice and the media living on your NAS and not the cloud (as you do with Netflix, Prime Video and more). All of these applications, much like DSM itself, is designed around a software platform that is both intuitive and incredibly user-friendly. The desktop is a fine line between iOS and Android in design, and more toward the Mac side. Indeed this mac rhetoric for keeping things as simple as possible by hiding more important information and choices in the background will please some and infuriate others. If you are someone who has no real experience in IT, NAS or networking in general, then chances are the Synology DSM software wall be the better choice for you and the DS920+ overall.
That isn't to say that the QNAP platform and QTS is not intuitive or user-friendly. It certainly comes an incredibly close second to DSM right now. Indeed the thing that makes it visually unique to Synology in a good way than the DSM platform is the very reason that the QNAP NAS drives generally feature more ports and more experimental hardware across the majority of their range. This is because QNAP is trying to please many different kinds of user, rather than focusing on a smaller demographic. There is an argument on either side here, whether you are 'half-assing' several things or 'full assing' one thing – alternatively one could argue that QNAP is trying to wrap the data around how you work and not the other way around. I will say as someone who utilizes NAS and IT hardware on a regular basis that I personally prefer the slightly more technical but informative QNAP operating system, but I appreciate that it is not for everyone. For a start, the QNAP NAS software arrives in many different forms and both brands feature multimedia applications, surveillance applications, virtual machine applications file management applications and pretty much whatever you're going to need to handle your data in a primary or secondary capacity. However, one common thing you find when utilising both platforms is that the Synology tends to do things a pinch quicker, but it also so regularly demands that files live in pre-designated locations that cannot be changed – such as Synology Drive only working from a preset 'team' directory, or Synology Moments only indexing and cataloguing certain folders that you need to make sure your data live within. The QNAP NAS, on the other hand, will ask you where you want your data to live for all of these applications and then index where you choose. The result is that the Synology NAS seemingly performs a pinch quicker but the QNAP is a pinch more customisable. Once again, this is an example of both brands choosing the way they think their audience needs their hardware to work.
| | | |
| --- | --- | --- |
| Model | TS-453D | DS920+ |
| Hardware encryption engine | Yes (AES-NI) | Yes (AES-NI) |
| Power | 25.98W / 11.3W | 32.17 W / 9.69 W |
| Sound Level | 21.1 db(A) | 19.8 db(A) |
| Codec h264 | Decode / Encode | |
| Codec h265 8bit | Decode | Decode |
| Codec h265 10bit | NO | NO |
| Codec VP8 | Decode / Encode | |
| Codec VP9 | Decode / Encode | |
| Codec VC-1 | Decode | Decode |
| Codec AVC | Decode / Encode | |
Then you have popular applications like Plex media server, which will always be an important reason that people invest in a new NAS drive like the TS-453D and DS920+. Looking at these specs, I can see that PLEX will perform largely equally well on the DS920+ and TS-453D device, thanks to them having the same hardware inside. However, once again there are key differences between them that will affect you, depending on how you wish to enjoy your Plex media server on a day to day basis. Thanks to the Synology DS920+ and it's NVMe SSD cache option, you have the ability to improve internal operations on day 1 or later down the line to a degree, which will only be good in terms of a Plex media server and more dense multimedia as your collection grows. Although the queue QNAP TS-453D can be upgraded at a later date with the means to emulate this with a PCIe card, and more so, It also has the ability to connect to the NAS directly to an HDMI TV and you can install a Plex media server application to enjoy both 1080p and 4K media directly on your TV without involving streaming over the network or internet, resulting in close to zero latency as you are watching locally over HDMI directly from the NAS – something some users might not want to entertain in favour of a more wireless setup instead with the Synology. Once again, how you wish to interact with your Plex media server will dictate which one of the TS-453D and DS920+ NAS sounds best for you. If you are considering these NAS drives for video media streaming:
| | | |
| --- | --- | --- |
| Model | TS-453D | DS920+ |
| PLEX HD | Yes (mostly) | Yes (mostly) |
| PLEX 4K | Yes (without transcoding) | Yes (without transcoding) |
| Native 1080p | Yes (Mostly) | Yes (Mostly) |
| Native 4K | Yes (Mostly) | Yes (Mostly) |
| VM Support | Yes, Depending on Memory Allocated | Yes, Depending on Memory Allocated |
| Containers | Yes, Depending on Memory Allocated | Yes, Depending on Memory Allocated |
| File System | EXT4 | EXT4 and BTRFS |
| Backup Types | NAS-to-(NAS,PC, Mac, Mobile, USB, Cloud) | NAS-to-(NAS,PC, Mac, Mobile, USB, Cloud) |
Lastly, there are little differences between support and software. The Synology DS920+ arrives with 3 years of the manufacturer's warranty, as well as the support of both btrfs file system (which has some advantages on a smaller storage level with it's faster snapshots, file error-checking and faster-shared folder duping), as well as the support of SHR (Synology Hybrid RAID) as an alternative to standard RAID for a more fluid and mixed-drive system where appropriate. The QNAP TS-453D on the other hand only has 2 years of warranty and only supports EXT4 as a file system, which is still a fantastically reliable Linux system to work with, but some might miss the fluid RAID options present in SHR. The QNAP counters this with huge third-party application support, as well as a larger degree of first-party applications from themselves for more business and enterprise endeavours. If you are looking at either the TS-453D or DS920+ NAS as a surveillance NAS, it worth highlighting that both of these devices feature surveillance software in the form of Synology Surveillance station 8.2  and QNAP QVR Pro. But as always, it's yin and yang, with the Synology surveillance software the more graphically appealing and intuitive of the pair by a small margin, but the QNAP arriving with 8 camera licences by default, whereas the Synology only arrives with two and another £30 or so for each extra licence. So once again, I cannot really call a complete winner between the Synology DS920+ or QNAP TS-453D, as it's really a preference on how you, the end-user, wish to interact with your data today and long-term.
QNAP NAS vs the 
Synology DS920+ NAS –
Conclusion
Both the Synology DS920+ and TS-453D or two of the best NAS drive that I have seen from either company in the last 5-years and, dare I say it, the history of their respective catalogues of NAS. Neither one is the top of the range from either brand (for that you will need to spend 5x this sum), but this is not their intention and in the market of the professional home consumer (Prosumer) and small/medium business (SMB) audience, it is exactly what these two NAS are built for and regardless of which one you choose, you are going to have a solid and reliable piece of storage equipment supporting you and your data long-term. It really comes down to a question of what your priorities are. The Synology DS920+NAS is the smoother and more user-friendly device, as well as arriving with multiple means to enjoy a fluid and faster internal software experience with their own applications for you and your data, and if this sounds like something you wish to work with, then go for the DS920+ without hesitation – It is certainly the more polished option and only just a pinch! However, if you plan on being in more direct access with your data, have a pinch of IT knowledge, or have an IT guide on hand and want to create a more bespoke and creative means for you and your data – go for the QNAP. Last, if you are more concerned with third-party or business applications overall and just want a device to point your business at and store your data and that's it – the QNAP TS-453D will almost certainly be the better for you overall. Regardless of which one you go for, know that you are buying a hell of a piece of kit.
In Summary, if you are looking to buy the DS920+ or TS-453D NAS;
Best NAS for Plex Media Server = The QNAP TS-453D (because of the hardware advantages overall)
Best NAS for Surveillance = A Tie (the QNAP TS-453D has more camera licenses, but the Synology DS920+ has the better software)
Best NAS for Virtual Machines = The QNAP TS-453D (because of the hardware advantages, as well as the more capable support options)
Best NAS for Photographers = The Synology DS920+ (Because of it's easy, intuitive software, BTRFS and design)
Best NAS for Video Editors = The QNAP TS-453D (because of the hardware advantages to connect directly at up to 5Gbe by default and greater with improved NICs)
Best NAS for Business = A Tie (the QNAP TS-453D has better hardware potential, but the Synology DS920+ has the better software to replace the 3rd party ones you use)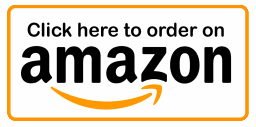 Summary
Reviewer
Review Date
Reviewed Item
Synology DS920+ vs QNAP TS-453D NAS Drive Comparison
Author Rating