Brand New QMIRO-201W Mesh Router System Wi-Fi System from QNAP
Good news for anyone that has been holding out for a next-generation mesh router system, with recently leaked news that QNAP is developing their own tri-band mesh router system for home and business. Although they are not the first NAS brand to enter the mesh router market, there are plenty of reasons why QNAP would make this move into this popular area of wireless connectivity. Recently we have seen them produce a brand new Wi-Fi 6 upgrade card, along with improved 2.5Gbe solutions and a range of ever-increasing network management accessories. This, along with improvements in their network software applications, such as the 'network and virtual switch' tools and their own SD-WAN solution, means that a move into mesh routers was somewhat inevitable. But what do we know so far about this new hardware and is it something suited for home, business or both? Let's talk about what we know so far.
QMIRO-201W Mesh Router Design
Although we do not know a huge amount about the inside of the new QNAP mesh router, we do have a very good idea about what it's going to look like. We have photos of its physical design, along with ports, connections and a good idea of its scale physically. The mesh satellite pod arrives at approx 23x12x9cm, so quite petite.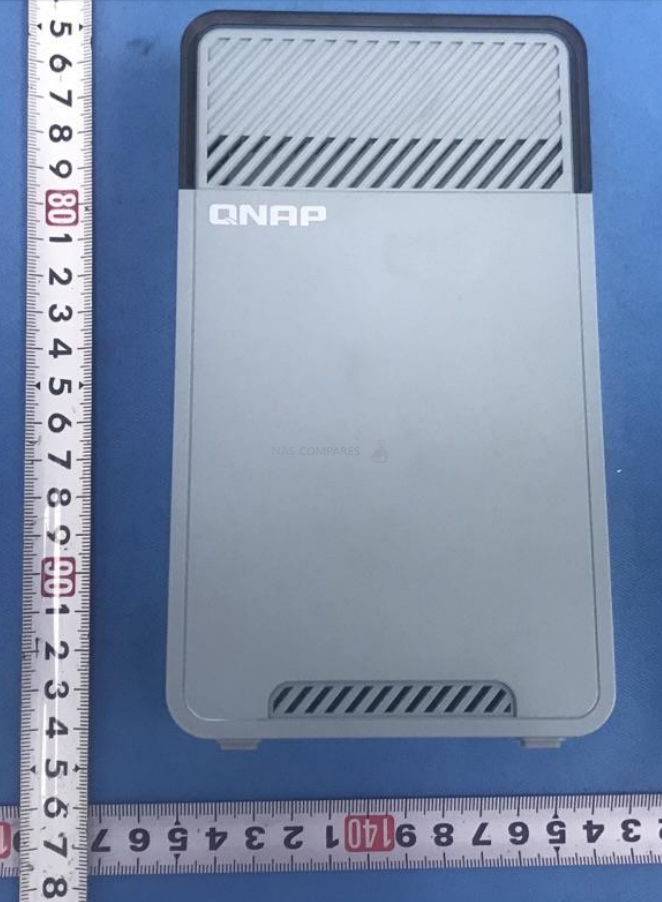 The front of the QMIRO-201W is a grey and white casing that has a huge amount of ventilation. Ventilation is key in most routers and especially so with mesh router systems, as these will typically involve a lot more transitional traffic when they are deployed, as well as the need to communicate each satellite with a primary router via a dedicated back-haul. Each QNAP QMIRO-201W satellite unit will almost certainly function as a stand-alone device if need be, but you do get the distinct impression that at the QMIRO-201W is designed to be used in conjunction with many other mesh pods in the physical hardware environment.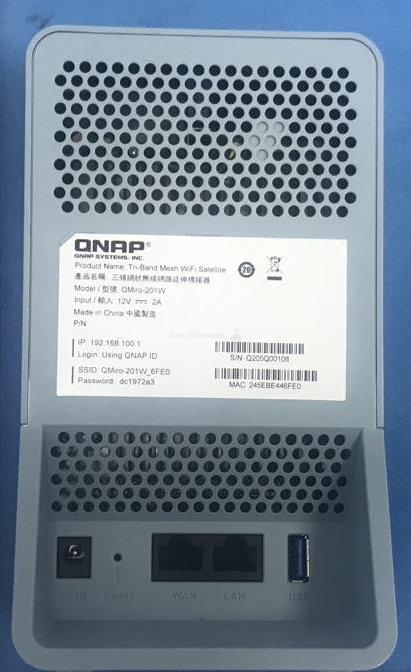 On the rear of the QMIRO-201W, we find a dedicated WA port that is used for connecting each device to an available internet connection or connected with a switch and it's own network. This WAN port will likely also double up as a standard RJ45 LAN connection along with an additional dedicated LAN Port, meaning that each QMIRO-201W satellite will likely allow connectivity of up to two devices at 1Gbe each.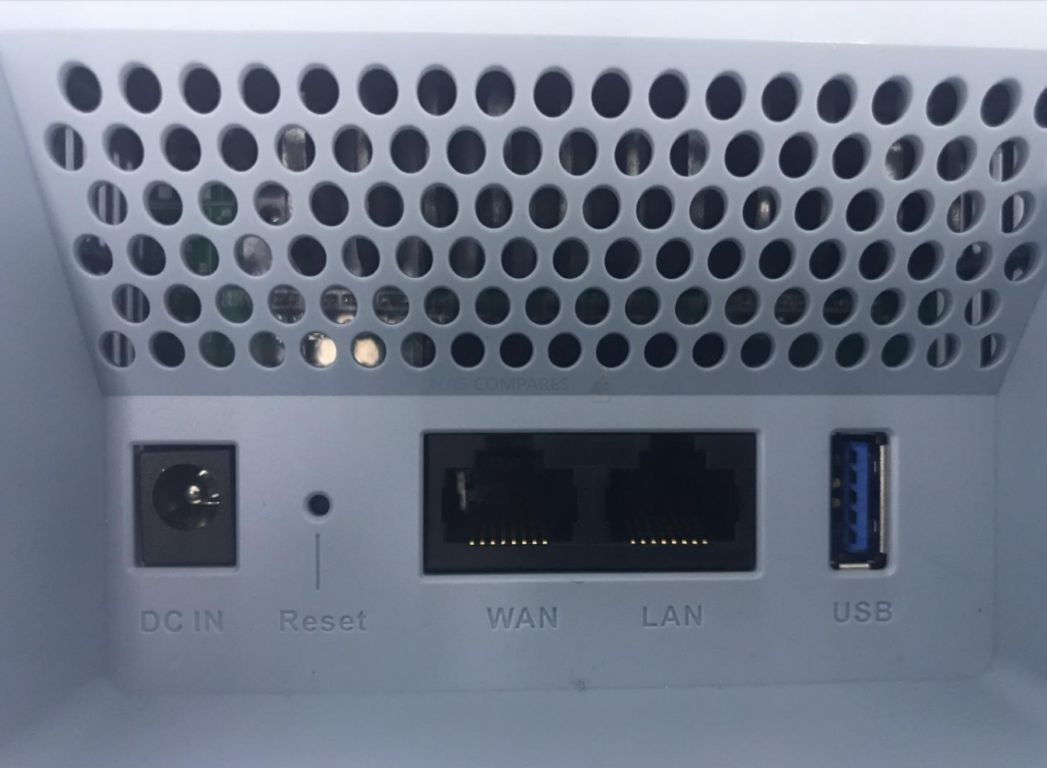 Also, rather interestingly, we find a USB 3.0 port which will almost certainly be confirmed to allow users to connect an external storage device and support a few of the file management and streaming applications already supported on QNAP platforms, though we will need to wait for more information on internal hardware (Qualcomm CPU? Memory quantity?) before being able to confirm the extent to which the device can support external storage on a software level.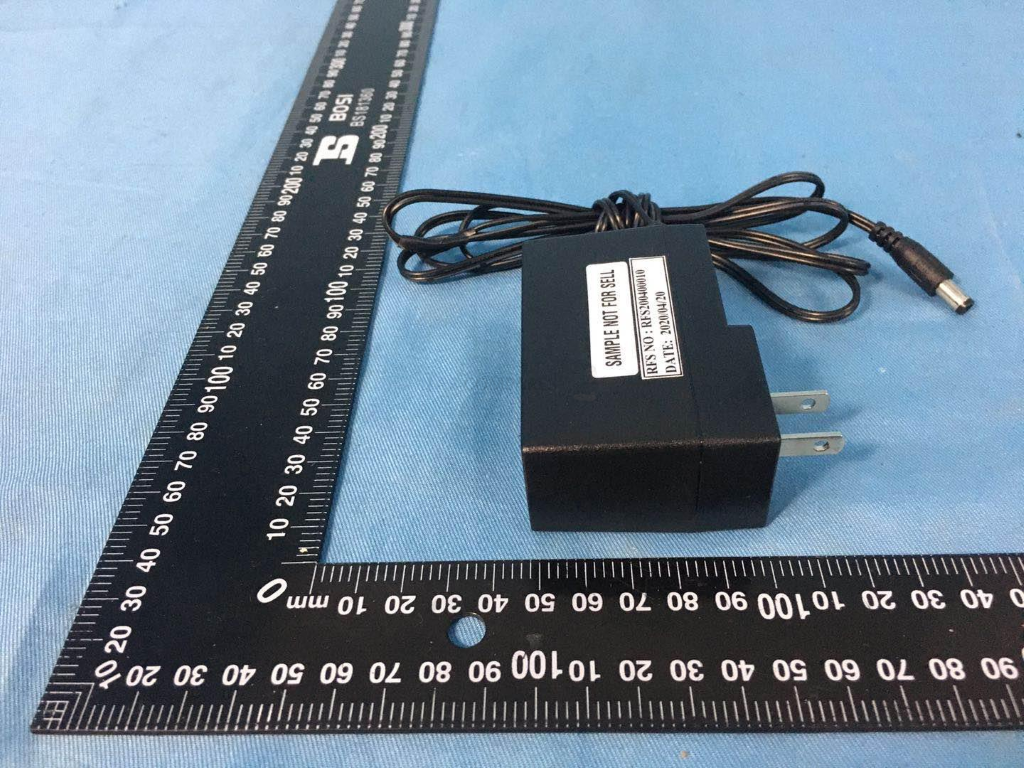 Each satellite will need to be deployed near a mains power outlet and each unit will have its own dedicated external 24W PSU.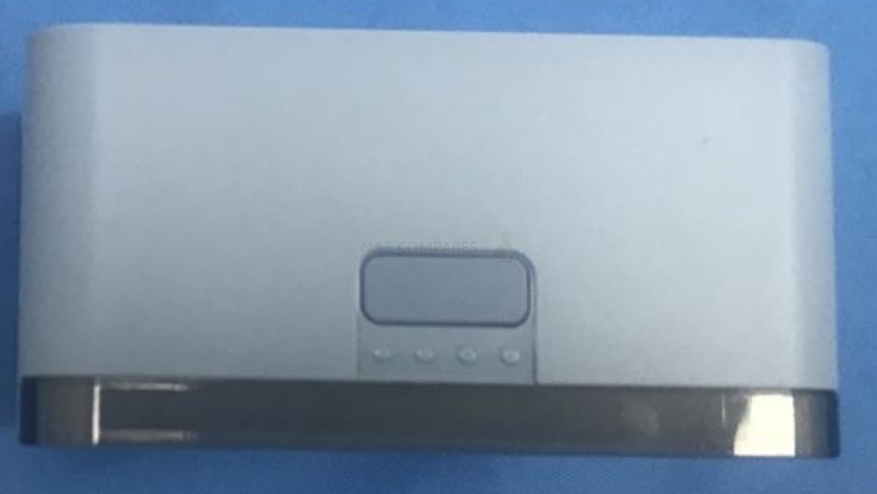 As is often the case with router devices, the QMIRO-201W also features a WPS button that allows one-button touch connection and synchronization with other network devices. This is a streamlined and easy means to add devices to your local area network without the need of configuring with the key password on your router.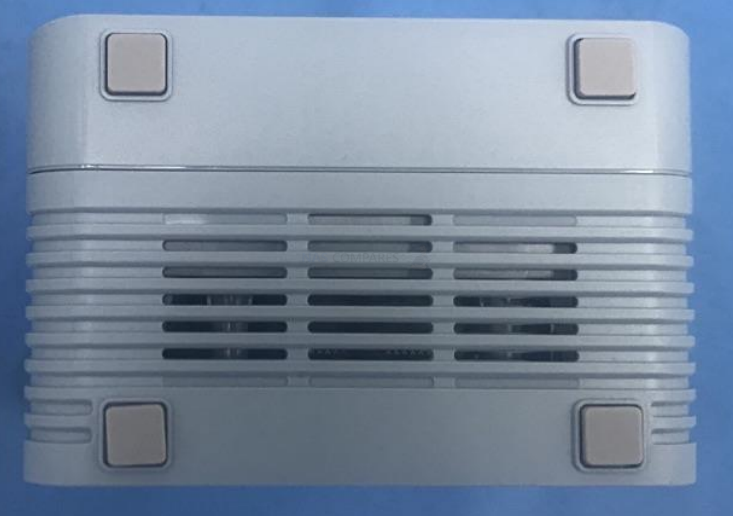 The base of the device is fairly nondescript and simply provides a label with system information, login and access credentials to the wireless mesh network and for rubberized feet.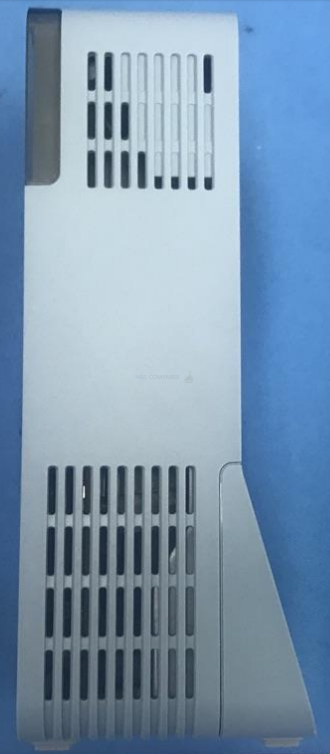 Right now, this is everything we know about the brand new QNAP mesh router system. We hope to learn more about this device in the next few months as QNAP reveal even more of their 2020/2021 hardware.
QMIRO-201W Mesh Router Software
There is still a number of unknown elements about the new QMIRO-201W mesh router that have yet to be confirmed. As mentioned, QNAP is not the first brand to enter the mesh router market, Synology entered this area 2 years ago with their range of routers and mesh satellites. Given the time at which this information has been found, along with QNAPs recent hardware portfolio update into +Gigabit networks and 802.11ax, you are no doubt hoping (like me) that this is a Wi-Fi 6 equipped solution. This is pretty likely, especially given the relative rarity of Wi-Fi 6 mesh solutions available on the market in 2020. Another big question mark about the development of the QMIRO-201W surrounds the subject of software. QNAP already has a great range of applications and inbuilt software GUI in QTS for handling multi-network user environments and security. Therefore we can strongly suspect that QNAP QMIRO-201W will arrive with its own network and security management application and services included. Stay tuned!