Buying a NAS for Plex Media Server – 8 Things People Get WRONG!
If you have decided to invest in a network-attached storage device to host your Plex media server, then congratulations, you are close to owning one of the easiest and most user-friendly multimedia home server options out there with a GUI and features that rival the likes of Netflix and more. Although paid subscription streaming services can be very attractive and affordable in the short-term, in the long-term you end up paying for content you don't own, a limited choice of content that changes regularly and even end up having to watch the occasion advert – on a PAID platform?! Many of us own hundreds of boxsets and movies at home in digital form, or in disc form that is waiting to be switched to a more streamable form, that you can simply load onto a NAS and then enjoy the benefits of Plex with. However, although the price of a solid NAS has come down substantially and the ease of setup never being more simple, there are still many common mistakes that people make when buying a NAS for a Plex media server the first time. These errors end up ich either costing more money to resolve or have to be endured until the next upgrade. In order to help you choose the right NAS for plex correctly the first time, I have compiled a list of the most common mistakes that NAS buyers make when choosing a solution. Some are small and some are large, but all of them are easy things to miss as you narrow down the choices. So here are 8 common mistakes made by Plex users when choosing their first NAS.
Extra Point! If you already have a Plex NAS users and having difficulty, I have already made several other guides on how to make the most of your plex NAS, as well as fix some common issues people encounter. You can click one of the articles below to open it in another tab and learn more. Alternatively, you can scroll to the bottom of the page and use the free advice section here on NASCompares.
Plex NAS CPU and Embedded Graphics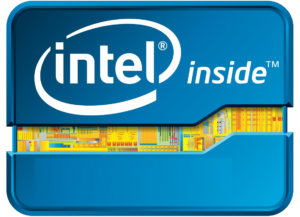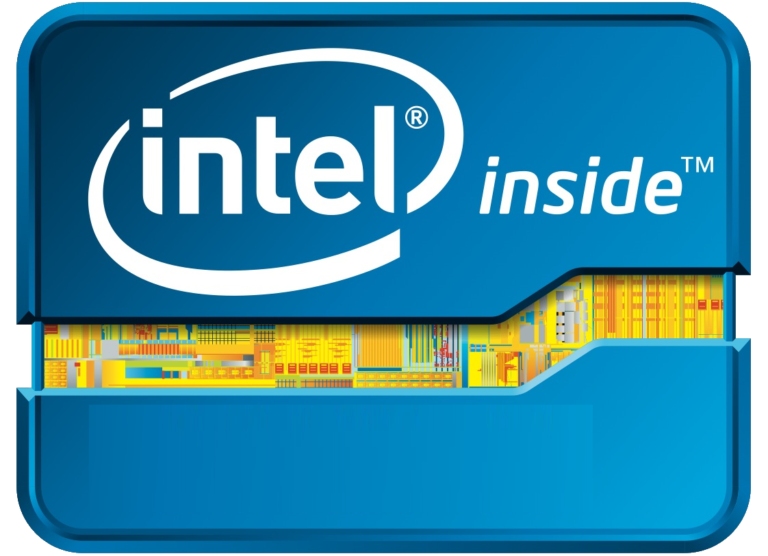 This is easy to miss and a common one as something that a number of brands will often try to skip over when talking about the hardware specifications of a NAS. There are many CPUs that are popular in the NAS world (Intel Celeron's, Ryzens, Xeons and ARM v8s for example), more specifically targeted towards efficiency and long-term use. These processes, unlike gaming PCs, are designed for use for days, weeks and months at a time and do not have the luxury of liquid cooling systems or customised temperature control systems inside. Despite this, the range CPU used in NAS is still very diverse and unsurprisingly, many users will assume that a CPU with a high-performance speed in Gigahertz (GHz) and a larger number of cores will be best for Plex media server use. However, a processor that features embedded graphics, integrated graphics, on-board graphics or whatever they like to call it, will always perform better than a likewise processor without it in a single comparative playback. There are some remarkably affordable Celeron and Pentium processors on the market that can often outperform some Xeon processors at Plex media server performance, thanks to these CPU having an element of hardware onboard that is dedicated to visual and graphical structured data. A more powerful CPU may still ultimately handle more high-end media than a lesser Pentium or Celeron, however, it WILL use substantially more resources in order to do it. Always check to see if there is an embedded graphics CPU alternative before purchasing a non-GPU equipped CPU. I recommend an Intel Xeon-W series or the Intel i3/i5/i7 Core range processor.
Plex NAS and NOISE!
Something that I discuss a great deal on YouTube when discussing more powerful NAS solutions is the subject of noise. As soon as you start to consider more capable CPU NAS solutions, as well as consider larger enclosures for more capacity and scalability, you will have to prepare for the inconvenience of ambient noise. More enterprise drives with click, hum and wurr whilst in operation. Likewise, because more powerfully equipped CPU NAS feature passive cooling systems (rear fans and heat sinks), they often rely more on the chassis to assist the heat dissipation. The ultimate conclusion is that more high-performance NAS systems generally produce a large degree of ambient noise whilst in operation.
If you plan on installing your Plex NAS in an attic or suitably insulated location, this will be less of a concern. However, if you plan on being in close proximity to the NAS whilst enjoying the multimedia on your Plex server, the general background noise can be distracting at best and downright infuriating at worst.
Plex NAS and Appropriate Memory!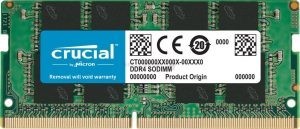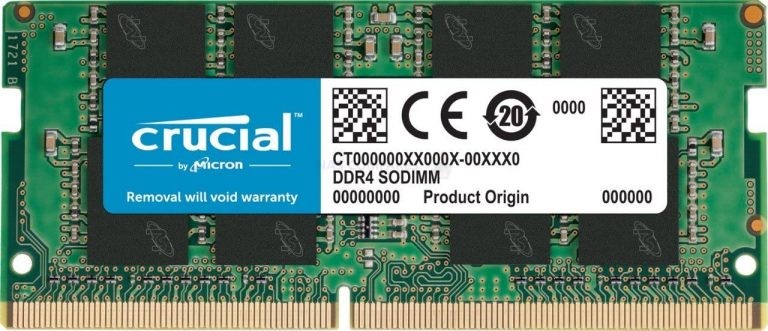 Most NAS systems that are recommended or advertised for use as Plex media servers will arrive with at least 2GB of memory. Considering that some people are able to run Plex media servers from as little as a raspberry pi, 2 GB of memory sounds like absolutely loads. However, the Plex media server component of this device is running on top of the NAS architecture and system software, which commands its own requirements with regard to CPU and memory utilisation. The result is that although 2GB of memory might seem like enough, it is highly recommended that you buy a NAS with 4GB of memory, or at least the ability to upgrade your available memory later in the lifespan of the system. The differences between DDR3 and DDR4 memory when it comes to Plex are pretty small ultimately, but the improved performance of a NAS with 4GB over 2GB is massive in terms of large media handling.
PLEX NAS Playback and 4K, HEVC/H.265 and HDR/10bit
Multimedia in 2021, especially 4K and 1080p high-definition media is not as straight forward as it once was. In order for video files to maintain incredible picture quality as the standards of playback client devices improve, multimedia file types and practices in their creation have had to evolve. This is made possible by the use of video compression techniques and superior format creation. Ultimately, that means that not all video files are created equal and high-end material, such as HDR and HEVC/H.265 require more advanced hardware to playback the media or software licences by the manufacturer in order to support the format.
The result is that some media files of this higher compression and format require powerful systems in order to be played, or in most cases will need to be automatically transcoded, to be reshaped into a more suitable format for client devices to play. Ways around this include utilising embedded GPU architecture on the CPU to get the job done or (as found in the case of QNAP) the ability to add licence support for the codex with additional smaller fees (in Cayin player). If the bulk of your media collection arrives in h264 or you plan on only using low to mid-level HD/4K content, you should be fine with something between an Intel Celeron and Intel Pentium.
Plex NAS – Freemium vs Subscription with Plex Pass
One of the main benefits and motivations of hosting a media server on a NAS is because most users like the idea of making one large payment at the beginning and never having to pay any long-term monthly subscription costs as the years go by, as found in Amazon Prime, Netflix and more. Indeed, Plex media server is available for your NAS and client devices (phone, TV, etc) for free. However, some people are still unaware that some of the premium and fully-featured functionality Plex is only available with additional monthly payments or a larger one-off lifetime membership with the Plex pass system. You do not need to this for general use, enjoying the scraping of metadata for making your media look good and even for sharing access to your collection with other users. However, features such as hardware transcoding, Live TV recording, connection with streaming services and improved content applications within Plex itself require you to pay. Ultimately most of these services can be ignored, but if you are using a NAS with embedded graphics or even a pre-installed GPU, then the option to use hardware transcoding is unavoidable.
Plex NAS and

 HDMI Out in 2021
Many users have seen that a number of systems arrive with additional HDMI ports and support of remote controls and peripherals. This means that rather than trying to push huge 4K multimedia files through your network (potentially maxing your bandwidth) to Plex client devices, you can output the NAS directly to a 4K TV and control it like any TV box. Up until early 2020 or so, this was a surprisingly easy and versatile option. However now in 2021, there are fewer Plex HDMI out applications available for common NAS brands, as well as reduced development by both Plex themselves and third-party developers to continue improving the existing tools. That means that although Plex over HDMI on a NAS is still possible, it is far less smooth and stable than it once was.
Do you even NEED transcoding on your Plex NAS?
Transcoding is a word that is thrown around a lot when it comes to streaming media privately from your own server. In its most basic form, transcoding simply means the changing of a multimedia file to a version that is better suited for the client environment. Maybe you own the latest Marvel movie in 4k UHD HEVC HDR/10bit format, which is great for your new OLED TV, but is huge overkill in terms of picture quality and file size to watch on your iPhone 7. So transcoding can allow Plex to change a file on-the-fly before it leaves the NAS and allows the client watching hardware to access a much smaller version, the still looks perfect on the device, but is far less taxing on its hardware and significantly reduces data consumption while streaming. Now, that is all fantastic and I have been making videos on the subject of transcoding for a number of years that help users understand how well individual NAS systems perform in different files types, but it still has to be noted that transcoding is not ESSENTIAL! If you intend to watch most of your multimedia on devices at home (ie on the same network as the NAS), plan on enjoying the content on high profile and prosumer devices made in the last year or two, OR don't really plan on using metered or limited data connections when connecting with plex – then you really are not going to need transcoding at all! If you JUST want to watch your media and have the client hardware deices and connectivity to handle the hard/dense 4K media, then you can actually be quite conservative and opt for a I3/Pentium/Celeron NAS system, perhaps even a non-GPU equipped CPU like an Intel Atom or Ryzen Embedded Processor seen in recent releases (if you aren't looking to go hardcode-4K).
Your Plex NAS needs to be connected to the Internet!
This is something that alot of first time NAS buyers who are considering Plex Media server (as well as NVIDIA Shielf, modded Mac Mini and Raspberry Pi users) do not quite know. When accessing your NAS multimedia with Plex and Plex Media Server, you do generally need to have the NAS and/or client connected to the internet. If you are accessing your device over the network (ie Fire TV near the sofa, NAS in the attic, both on the same network), you will still need the NAS to be connected to the internet. This is because Plex will need to ping it's own servers periodically, update background processes, periodic metadata scraping and just generally requires an internet connection (especially for Plex Pass use). In fact, if you have the NAS on the network, but not connected to the internet (as you need to create, register and connect a Plex User Account to start connect the plex media directories), then you will not even be able to connect to the Plex server and complete the initialization. For many of us, this is not a huge deal, as the amount of internet-connected data used is tiny, or that they want to access Plex externally anyway means this was their plan all along. However, if you were hoping to use plex completely and utterly disconnected from the Internet and rely solely on the network for connectivity, you are likely going to encounter period accessibility issues and hurdles along the way.
And there you have it, 8 of the most comment mistakes and early hurdles faced by first time Plex NAS Buyers. If you are still on the fence, need guidance about the RIGHT solution for your multimedia needs (size, power, budget. etc), then use the free advice section below to message me and I will help you narrow down the very best solution for your needs. Bear in mind that this is ONLY manned by me, is not run for profit and is unbiased 1-to-1 advice, so I might take an extra day or two to reply. Thanks for reading!
📧 LET ME KNOW ABOUT NEW POSTS 🔔
Join 1,582 other subscribers
Get an alert every time something gets added to this specific article!
This description contains links to Amazon. These links will take you to some of the products mentioned in today's content. As an Amazon Associate, I earn from qualifying purchases. Visit the NASCompares Deal Finder to find the best place to buy this device in your region, based on Service, Support and Reputation - Just Search for your NAS Drive in the Box Below
Need Advice on Data Storage from an Expert?
We want to keep the free advice on NASCompares FREE for as long as we can. Since this service started back in Jan '18, We have helped hundreds of users every month solve their storage woes, but we can only continue to do this with your support. So please do choose to buy at Amazon US and Amazon UK on the articles when buying to provide advert revenue support or to donate/support the site below.

Finally, for free advice about your setup, j
ust leave a message in the comments below here at NASCompares.com and we will get back to you.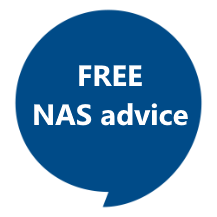 Need Help?
Where possible (and where appropriate) please provide as much information about your requirements, as then I can arrange the best answer and solution to your needs. Do not worry about your e-mail address being required, it will NOT be used in a mailing list and will NOT be used in any way other than to respond to your enquiry.
Support What We Do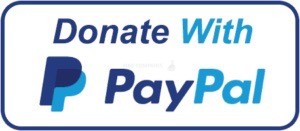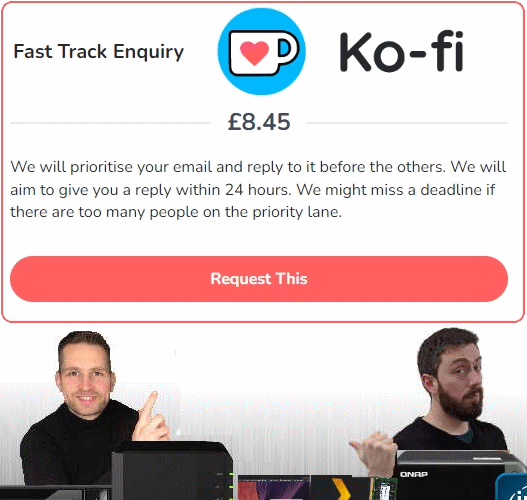 Terms and Conditions
Alternatively, why not ask me on the
ASK NASCompares forum
, by clicking the button below. This is a community hub that serves as a place that I can answer your question, chew the fat, share new release information and even get corrections posted. I will always get around to answering ALL queries, but as a one-man operation, I cannot promise speed! So by sharing your query in the
ASK NASCompares
section below, you can get a better range of solutions and suggestions, alongside my own.
This description contains links to Amazon. These links will take you to some of the products mentioned in today's video. As an Amazon Associate, I earn from qualifying purchases
Summary
Reviewer
Review Date
Reviewed Item
Plex Media Server NAS - 8 Mistakes People ALWAYS Make!
Author Rating