UGreen DXP4800 and DXP2800 Intel N100 NAS Drives Revealed
2023 has been an incredible year for changing the status quo of the NAS market! In the last year or so, we have seen several new brands enter the world of network attached storage. Some are providing complete turnkey solutions, while others offer OS-free solutions. This allows users to get great hardware at a better price point, while still having access to open-source and low-cost community software. Arriving somewhere in the middle is the newly revealed UGreen DXP series of NAS devices. Revealed at IFA 2023 and first pictured by Computerbase at the event, several promising solutions by this long-running brand, more recently associated with components and peripherals, were on display. As one of the first NAS devices to feature the new-generation Intel prosumer CPU, they aim to challenge well-established names in the NAS world, such as Synology and QNAP. Could this signify a change in the NAS hierarchy in 2024? Let's discuss everything we know about the new DXP 4800 and DXP 2800 NAS and whether it might deserve your data.
Important – initial coverage of the UGreen DXP2800 and DXP4800 appeared here on ComputerBase, where much of the information on the hardware specifications detailed below and two images are from. Find out more about their article HERE
UGreen DXP2800 2-Bay and DXP4800 4-Bay Internal Hardware
While full detailed specification sheets for this new range of NAS solutions by UGreen weren't revealed, a fair amount of information about the base level hardware inside these devices was provided. Only the two-disk and four-disk systems were revealed at IFA 2023, but there are clear indications that this is part of a larger series of NAS devices in the works. In mid to late 2022, Intel announced plans to retire the long-established Intel Celeron and Intel Pentium product families, instead merging them into a new N family of processors. One of the earliest products from this refresh is the new N100 processor featured in this UGreen device.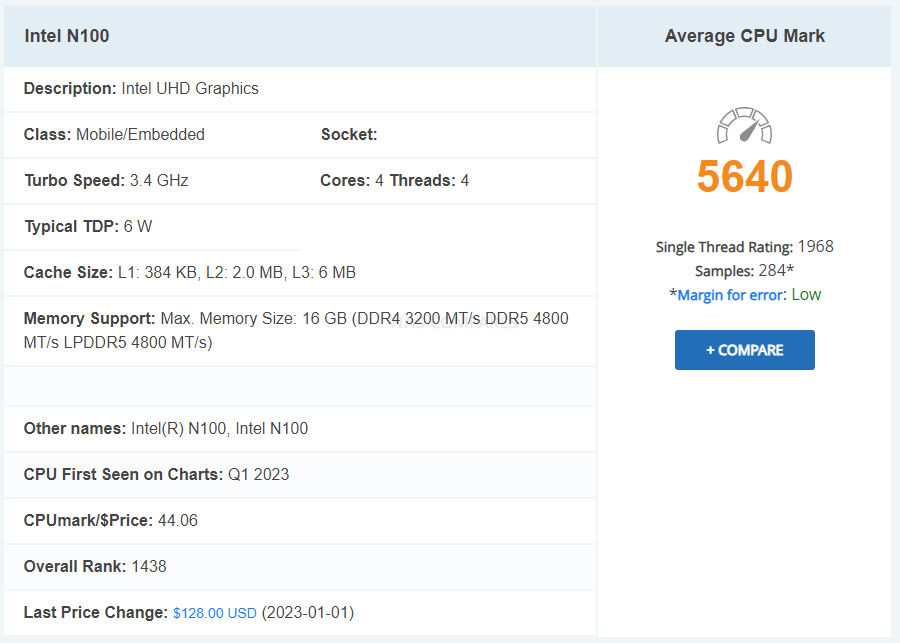 Equipped with this 2023 generation Intel processor, which overshadows the majority of currently used NAS, Intel, Celeron, and Pentium processors from potential competitors, UGreen's move is confident. There are also plans for this system to come with 8 GB of memory by default. However, whether this is DDR4 or DDR5 (both supported by this processor architecture, according to Intel) is yet to be confirmed. The following specifications are subject to change:
| | | |
| --- | --- | --- |
| Model | UGreen DXP2800 NAS | UGreen DXP4800 NAS |
| Bays | 2x SATA 2-Bay | 4x SATA 2-Bay |
| M.2 Slots | 2x Gen3 M.2 NVMe 2280 | 2x Gen3 M.2 NVMe 2280 |
| Max Capacity | SATA 2.5"/3.5" Support (8TB SSD, 22TB HDD) | SATA 2.5"/3.5" Support (8TB SSD, 22TB HDD) |
| CPU | Intel | Intel |
| Cores | 4x | 4x |
| Frequency | 1.8Ghz (3.0-3.2Ghz Burst) | 1.8Ghz (3.0-3.2Ghz Burst) |
| CPUBenchmark Score | 5640 (05/09/23) | 5640 (05/09/23) |
| Integrated GFX | Intel UHD Graphics 24 EUs (Alder Lake) | Intel UHD Graphics 24 EUs (Alder Lake) |
| CPU TDP | 6W | 6W |
| PCIe Lanes | Gen3 – 9 Lanes | Gen3 – 9 Lanes |
| Graphics Mhz | 750Mhz | 750Mhz |
| Memory | 8GB | 8GB |
| Max Mem (CPU Max) | 16GB | 16GB |
| Mem Speed (CPU Max) | DDR4 3200 MT/s, DDR5 4800 MT/s,  LPDDR5 4800 MT/s | DDR4 3200 MT/s, DDR5 4800 MT/s,  LPDDR5 4800 MT/s |
| ECC Memory Support | No | No |
| Memory Profile | SODIMM | SODIMM |
Interestingly, this CPU rates high in terms of its burst clock speed and integrated graphics potential. The CPU's low base clock speed of 1.8 GHz, paired with an impressive 3.2 GHz peak for demanding applications, means it will typically have a very low power consumption in 24-hour-a-day deployments, as a NAS usually spends more time idle than being accessed. Intel rates this CPU at 6W TDP, an impressively low rating.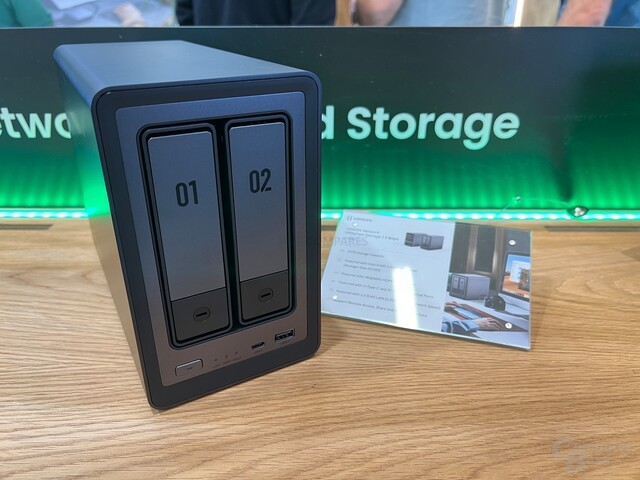 The UGreen DXP4800 and DXP 2800 support the latest 22 TB hard drives from Seagate and WD and up to 8TB SSDs. Additionally, both systems come with Gen 3 M.2 NVMe slots. We are still seeking clarification on whether these bays are used for both caching and storage, as well as their intended speed. However, given the system's architecture, these slots for M.2 SSDs are likely to be at gen 3 x 1 or gen 3 x 2 speeds.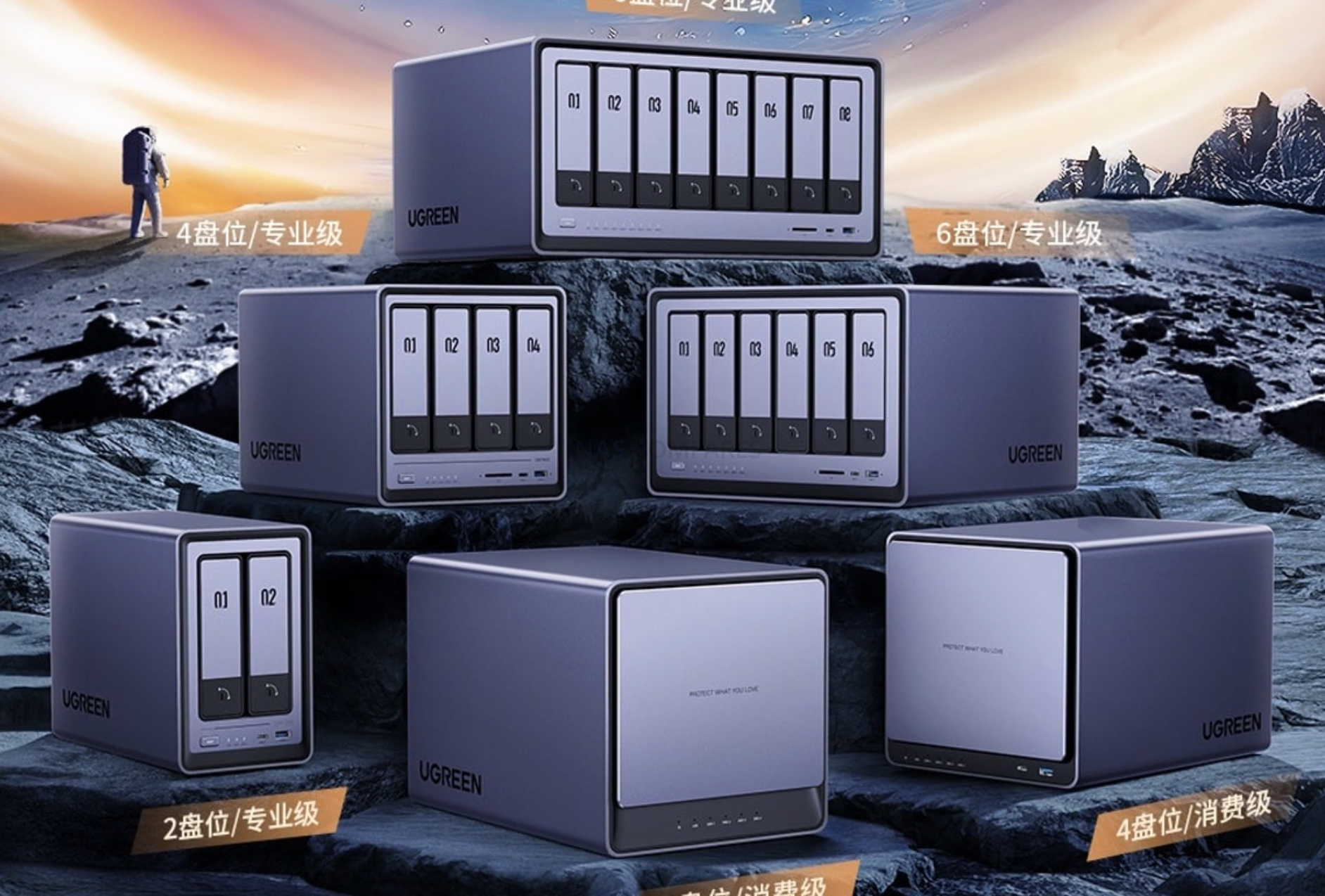 There are also indications of a UGreen DXP6800 6-Bay and DXP8800 8-Bay NAS Drive, but no official hardware specifications have been confirmed.
UGreen DXP2800 2-Bay and DXP4800 4-Bay – Ports and Connections
The ports and connections on the UGreen DXP 2800 and DXP 4800 aren't significantly different from other prosumer NAS systems in 2023/2024, but they have some unique features. Both the two-bay and four-bay systems come with USB Type-C connectivity, supporting various USB generations. These ports can be used with the HDMI 2.1 port for a local keyboard, video, and mouse setup for standalone usage. Notably, the four-bay model also features an SD card slot, a feature photographers often request.
| | | |
| --- | --- | --- |
| Model | UGreen DXP2800 NAS | UGreen DXP4800 NAS |
| Network Ports | 2.5GbE x2 (RJ45) | 2.5GbE x2 (RJ45) |
| USB 3.2 Gen 2 (10Gb) | 1 | 1 |
| USB 3.2 Gen 1 (5Gb) | 2 | 2 |
| USB 2.0 | 2 | 2 |
| HDMI | 1 HDMI 2.1 | 1 HDMI 2.1 |
| USB Profile | USB-C and USB-A | USB-C and USB-A |
| SD Card Slot | No | Yes |
| Fan # | 1 | 1 |
The systems come with 2.5 GBE network ports, among other features. However, there's no indication of any PCIe upgrade capability on this system, which some users might have appreciated for external network bandwidth enhancement. We await confirmation on the specifications for the 6x and 8x devices, and it's possible that they might include PCIe upgrade slots or improved CPUs from the Intel 12th and 13th gen processor family.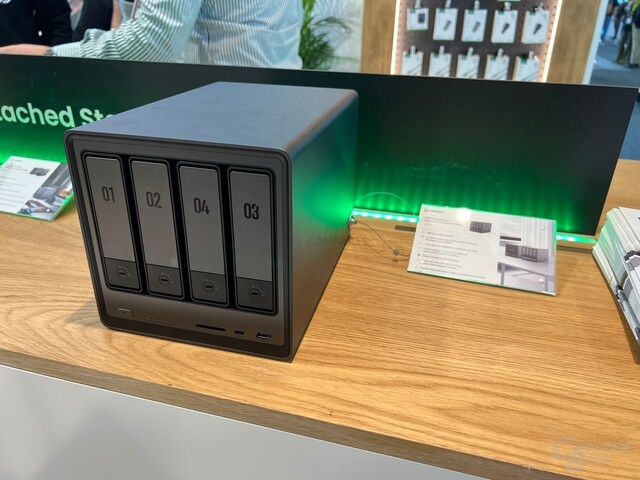 UGreen DXP2800 2-Bay and DXP4800 4-Bay – Software
Currently, there's no confirmation on the software the UGreen DXP series will come with. The growing trend is towards NAS solutions that are pre-built but without an OS included in the price, allowing users to use open-source software and save money.
📧 LET ME KNOW ABOUT NEW POSTS 🔔
Join 1,750 other subscribers
Get an alert every time something gets added to this specific article!
This description contains links to Amazon. These links will take you to some of the products mentioned in today's content. As an Amazon Associate, I earn from qualifying purchases. Visit the NASCompares Deal Finder to find the best place to buy this device in your region, based on Service, Support and Reputation - Just Search for your NAS Drive in the Box Below
Need Advice on Data Storage from an Expert?
Finally, for free advice about your setup, j
ust leave a message in the comments below here at NASCompares.com and we will get back to you.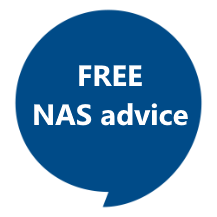 Need Help?
Where possible (and where appropriate) please provide as much information about your requirements, as then I can arrange the best answer and solution to your needs. Do not worry about your e-mail address being required, it will NOT be used in a mailing list and will NOT be used in any way other than to respond to your enquiry.
TRY CHAT
Terms and Conditions
If you like this service, please consider supporting us.
We use affiliate links on the blog allowing NAScompares information and advice service to be free of charge to you.
Anything you purchase on the day you click on our links will generate a small commission which is
used to run the website. Here is a link for
Amazon
and
B&H
.
You can also get me a ☕
Ko-fi
or old school
Paypal
. Thanks!
To find out more about how to support this advice service check
HERE
If you need to fix or configure a NAS, check
Fiver
Have you thought about helping others with your knowledge?
Find Instructions Here

ASK NASCompares forum
, by clicking the button below. This is a community hub that serves as a place that I can answer your question, chew the fat, share new release information and even get corrections posted. I will always get around to answering ALL queries, but as a one-man operation, I cannot promise speed! So by sharing your query in the
ASK NASCompares
section below, you can get a better range of solutions and suggestions, alongside my own.