How to Install UnRAID on a Terramaster NAS Drive in 15mins
Of all the different Network Attached Storage software that is discussed online, one the most unsung heroes of the DiY server scene is UnRAID. It was created like many software solutions—by a software engineer who was trying to solve his own problem. In the early 2000's, the challenge was how to store, access, and have a reliable backup for significant amounts of media. At the time, RAID technology was available, but it came with a lot of restrictions that were untenable for consumers and huge overheads of performance requirements that made a 24×7 operation an uphill struggle. Fast forward to 2022 and although there are many, many other NAS server software applications on the market, UnRAID has a solid following of users that want a hugely flexible and customizable server system in their hands that is built the way THEY want it. UnRAID is a powerful operating system that allows sophisticated media aficionados, gamers, and other intensive data users to have ultimate control over their data, media, applications, and desktops. Best of all, Unraid allows you to use just about any combination of hardware that you wish, giving you the freedom to customize and maximize your systems to precisely fit your needs. So, where does Terramaster NAS fit into this? Surely they are a turn-key NAS hardware+software solution? UnRAID is just the software? Well, many users who are less versed in the world of I.T and storage hardware, who nevertheless find the UnRAID features desirable, might not be as confident when it comes to choosing the right components and building their systems. That is why the Terramaster NAS series is particularly appealing. Alongside the price point, value and scale of hardware in 2022 being one of the best in the market right now, the system also is also considerably easier to format towards new software. Although Terramaster NAS arrives with TOS (which is a solid piece of software on it's own and included in the cost of your system), it is surprisingly straightforward to change the software it runs on from TOS to UnRAID (with reversing this back to the 1st party software also very, VERY easy). So, today I want to walk you through how to mod your Terramaster NAS to run UnRAID, what you need and ultimately help you make the most of your system. Let's begin.
Note – There is a full 30+ Min Guide showing you how to Install UnRAID on a Terramaster NAS here on the NASCompares YouTube Channel.
UnRAID Software on Terramaster NAS Hardware – What You Need?
It is worth highlighting that having just a Terramaster NAS is not quite enough and in order to get UnRAID up and running on a Terramaster NAS requires a few extra checks and use of a few items you might have already in the home/office, or a quick $10 shop online at most. In order to upgrade your system to UnRAID, you will need to consider/have the following: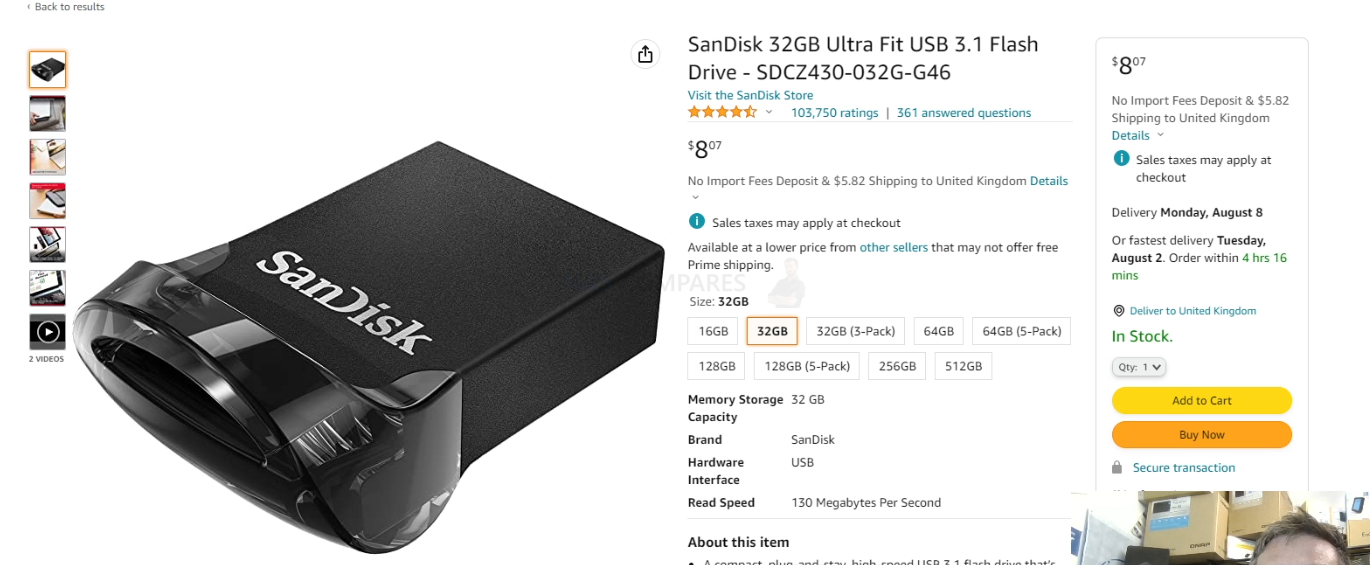 I recommend not using a USB larger than 32GB, due to the constraints of 1st party software to format larger than this in FAT32. Don't be tempted to spend like $2 more for a 64GB, as the UnRAID installation will occupy the full USB space (as you will create a system-image-USB) and space is utterly irrelevant when the UnRAID installation is so small
A basic USB Keyboard (example HERE but really, any will do) and an HDMI Monitor (or simply any device that has an HDMI input – NOT output) such as a TV or Capture card
Hard Drive and/or SSD media (you should already have these, but just in case) for your storage
Optional – Download Advanced IP Scanner HERE, as it is a really useful tool for analyzing your network and finding your new UnRAID NAS for remote access
That is about it. Most of these (maybe not the USB drive at that physical size) you will almost certainly already have to hand.
Can I Reverse the UnRAID Installation and go back to Terramaster TOS?
Almost certainly YES! I say 'almost certainly', as there is one small caveat. When you make the change from Terramster TOS to UnRAID on the NAS hardware, the drives (HDD and/or SSD) inside are formatted to UnRAID pools and used in the new system software. This works both ways if you want to revert back to TOS on the NAS too. So, although the act of reinitializing the NAS to its original software is very easy (simply needing you to replace the internal USB and rebooting), it will mean that any data that resides on the disks inside will be formatted. So, if you are choosing to make a change from one NAS OS to another, make sure you have your data appropriately backed up elsewhere. So, let's begin the installation of UnRAID on the Terramaster NAS.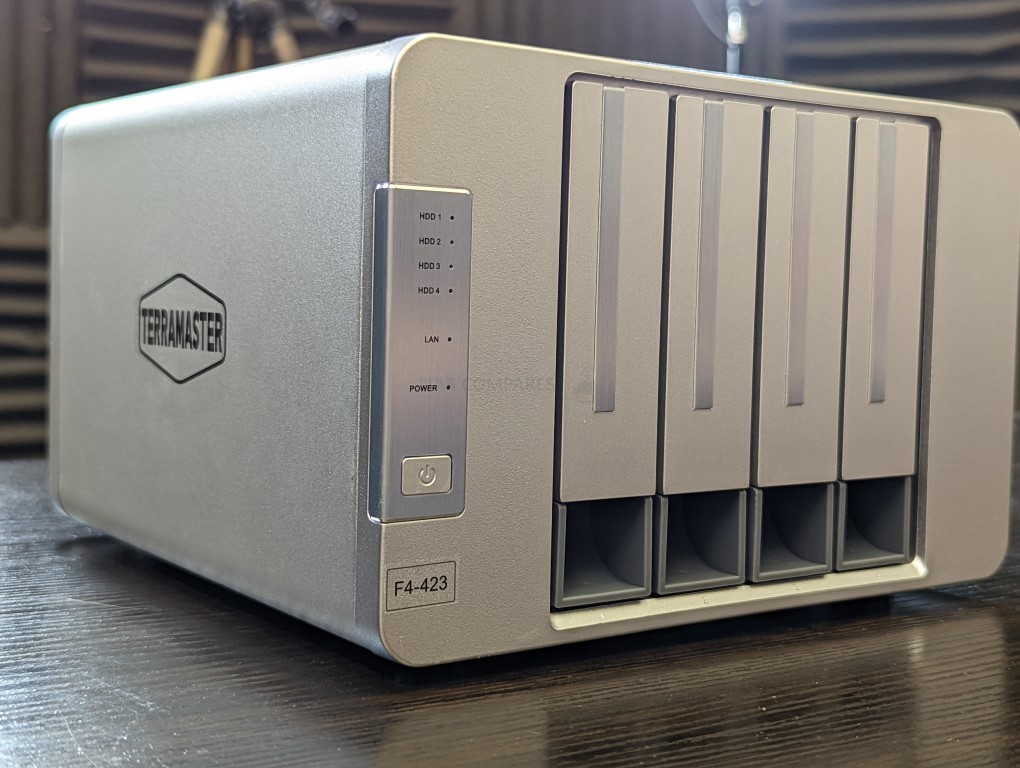 UnRAID on a Terramaster NAS – Step 1, Download UnRAID
Head to the UnRAID website HERE and download the latest stable release of the software to your local PC, Linux or Mac system. Make sure to remember where you downloaded it. You CAN recommend the USB creator tool and that can allow you to create a system image of the UnRAID loader, but some users have highlighted that compatibility issues with some USB sticks and capacities have been highlighted. So, that is why I recommend scrolling down and downloaded the latest stable release of UnRAID to your local PC/Mac system.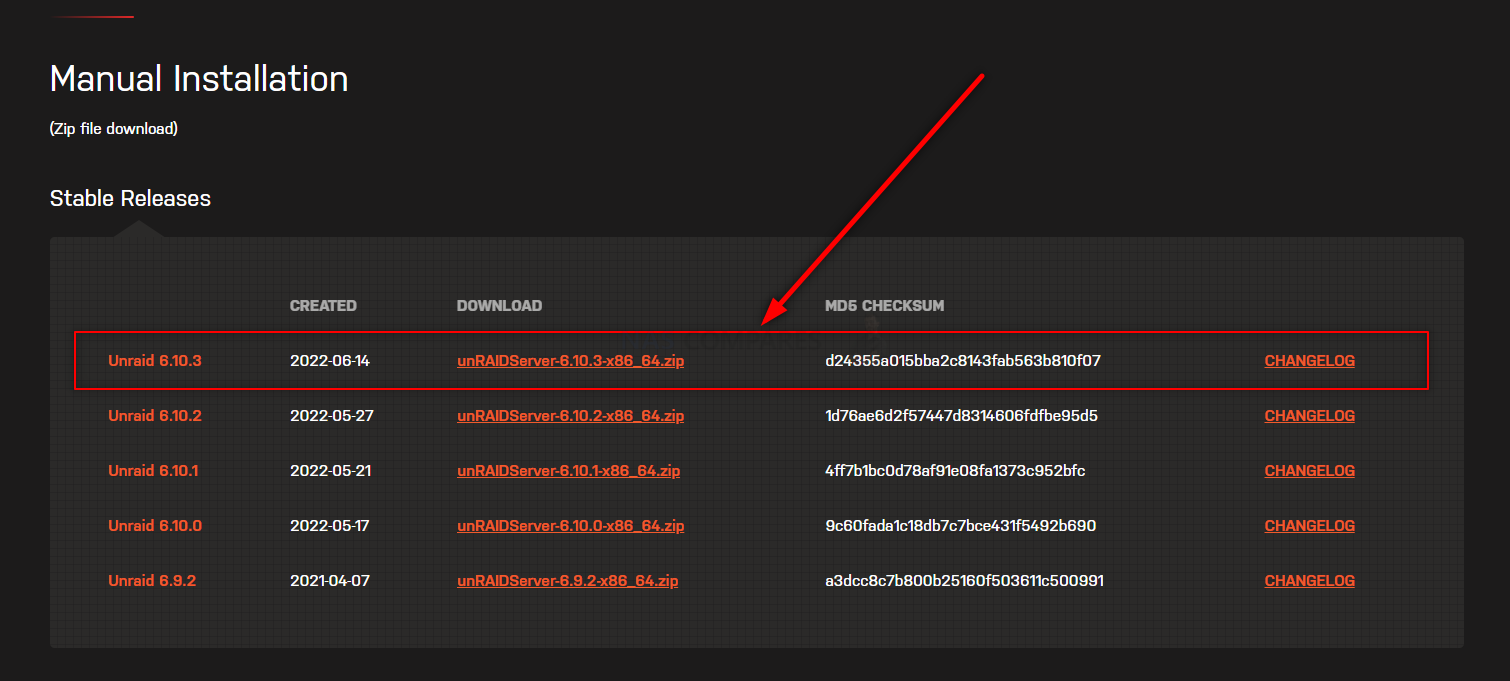 UnRAID on a Terramaster NAS – Step 2, Preparing the USB
Connect the small form factor USB Drive to your system (again, this is the one I used from Sandisk) and after a few seconds, it should appear as an available USB Drive. The drive MAY need formatting (you will be prompted to do so), if that is the case, then you can format it via the system prompts and by default, it will format it to FAT32 (as long as your USB is less than 32GB). If you are not presented with a system prompt to format your USB, then you can head into My PC, or My Computer via a windows computer and right-click the drive, select 'format' and format it that way. IMPORTANT – Make sure in the 'volume label' or Drive Label field, you call the drive UNRAID (all in caps and no spacing)

If you have used the USB for other things previously, there is a chance that the drive has existing partitions in place. For that, the quickest way to completely remove any partitions is to open up the bottom-left windows system menu as normal, and then just type diskpart and open the command-line GUI tool. From there, use the command list disk to show the available drives that are connected, you will see your USB (normally disk 1 or 2, but can differ depending on your system layout and can be spotted by the storage amount). From there, type select disk # (where # is the drive number that your USB is shown as) and then type clean, which which will then remove any index structure for the drive (i.e the partitions and existing format) and then you can go back to the My Computer/My PC page and format the drive to FAT 32 as normal.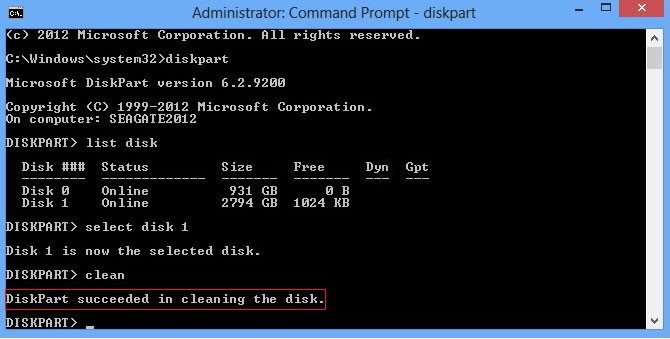 UnRAID on a Terramaster NAS – Step 4, Creating a USB Loader Image of UnRAID
Now that your USB has been prepared for the UnRAID USB setup, the next thing you need to do is move the appropriate installation files over to it. Find the .zip UnRAID Server installation you downloaded earlier on your PC/Mac system.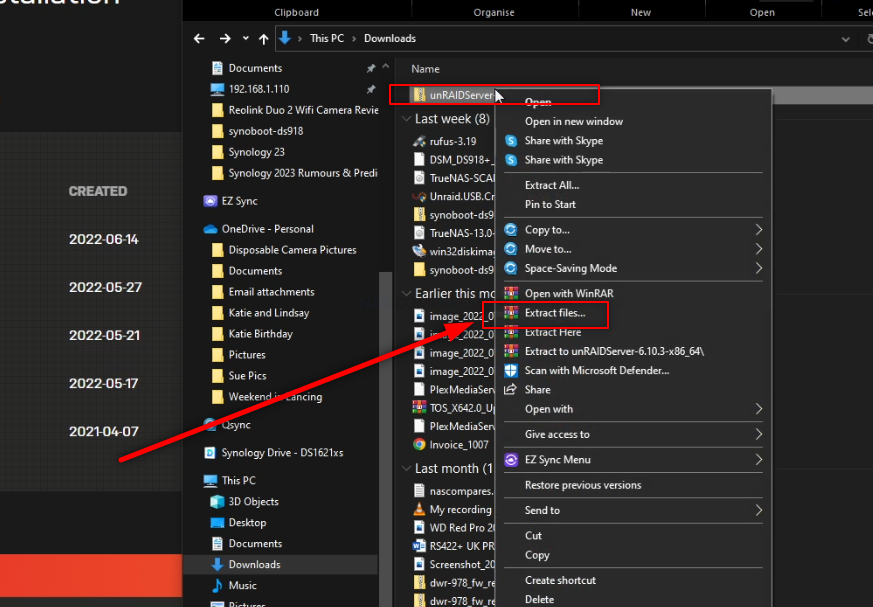 Then use the 1st party extractor tool or 3rd party tools such as WinRAR, then extract the contents of the downloaded .zip to the UNRAID USB drive (DO NOT CREATE ANY ADDITIONAL FOLDER STRUCTURE)!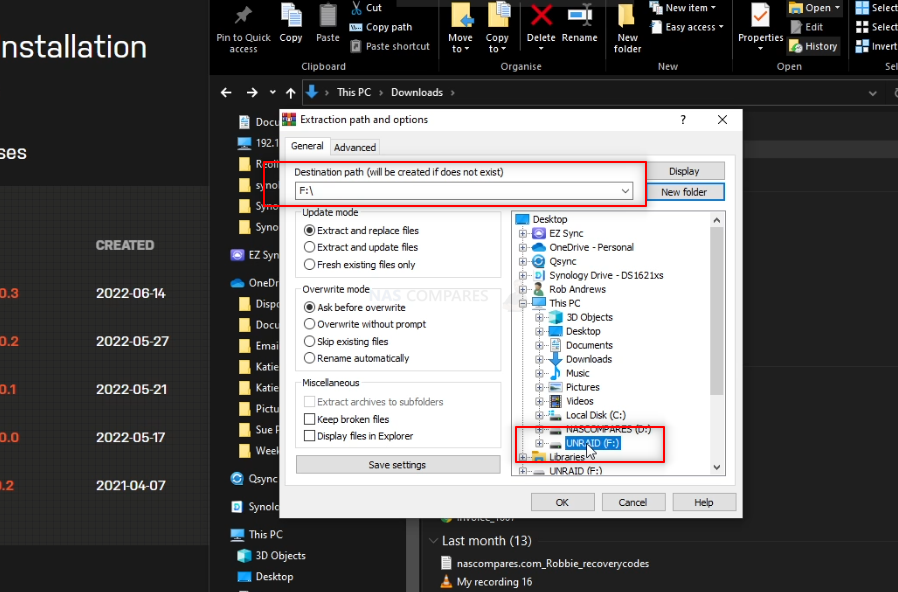 REMEMBER! This will completely format your USB drive and any files that are on that USB will be destroyed. The process upto this point will have turned the USB into a pure boot image tool – the USB will not be usable for traditional storage again unless you completely format it again.
UnRAID on a Terramaster NAS – Setting the UnRAID USB to be a bootable Drive for the NAS
Now that you have the files extracted onto the UNRAID USB drive, you need to go into the folder structure and right-click the .bat file 'make_bootable', then select 'run as Administrator'. This will open a new cmd window.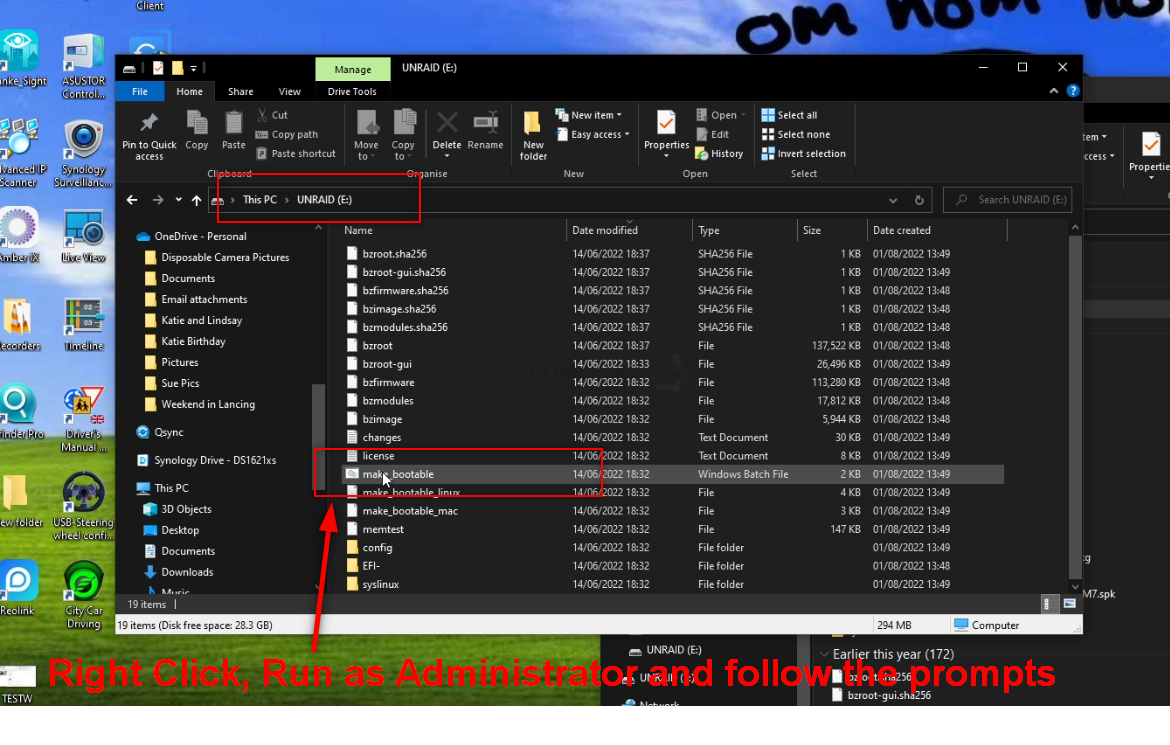 In this new CMD window, you simply need to press any button and the bootable batch file will do it's thing in less than a second. Press any button again to exit the CMD window. Next, we need to amend a folder to ensure the drive is picked up as a bootable drive in the Terramaster mobo.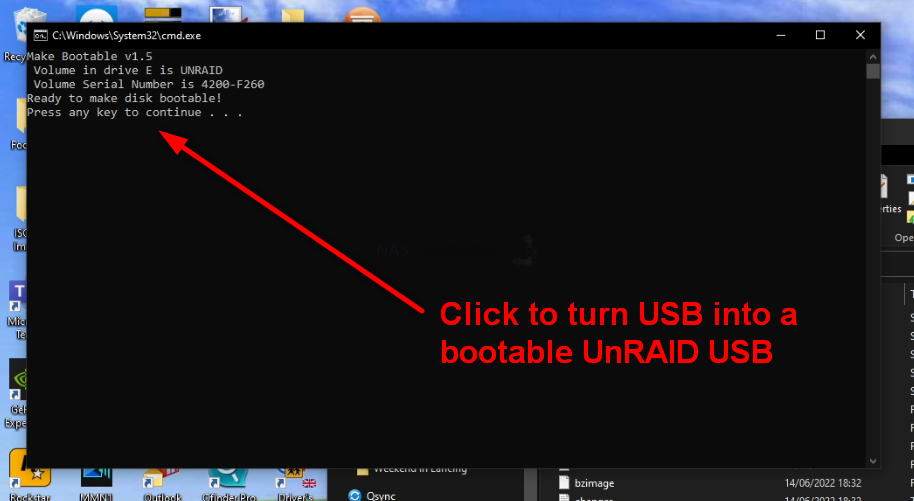 File the folder labelled 'EFI-' and then rename it 'EFI'. That's all, there is nothing else left to change.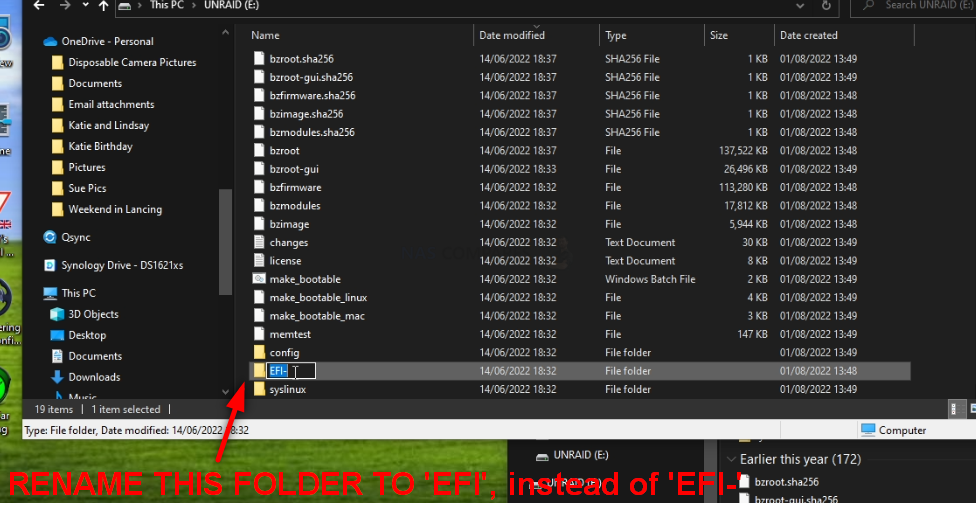 You can now safely remove the USB using the contextual system options on Windows/Mac systems and then prepare to install the USB inside the Terramaster NAS.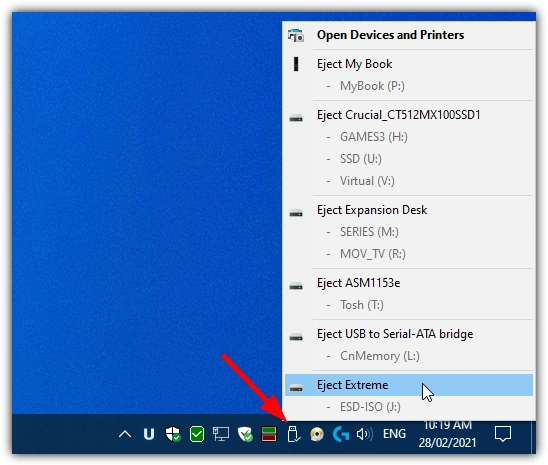 UnRAID on a Terramaster NAS – Step 6, Opening up your Terramaster NAS
This next step is going to differ depending on the Terramaster NAS Drive you are choosing to use. For this guide, I am using a 2022 generation F4-423 4-Bay NAS, but the general steps are the same for any Terramaster NAS (though the location of the USB will differ). With the Terramaster NAS disconnected from the network and from any power source. From there you will need to remove the external casing. In the case of most Terramaster NAS, the chassis is held by 4-6 screws on the rear of the casing that, when removed, allow you to remove the rear pannel+fans and slide the internal framework out the front of the casing (be sure to check the fans are not disconnected accidentally in this process). IMPORTANT – Remove any HDD/SSD Media during the dismantling of the Terramaster NAS chassis, as it would be so, SO easy to harm these with accidentally dropping/motion damage. No need to remember the order of the drives when you re-install them, as they are going to be formatted during the UnRAID installation.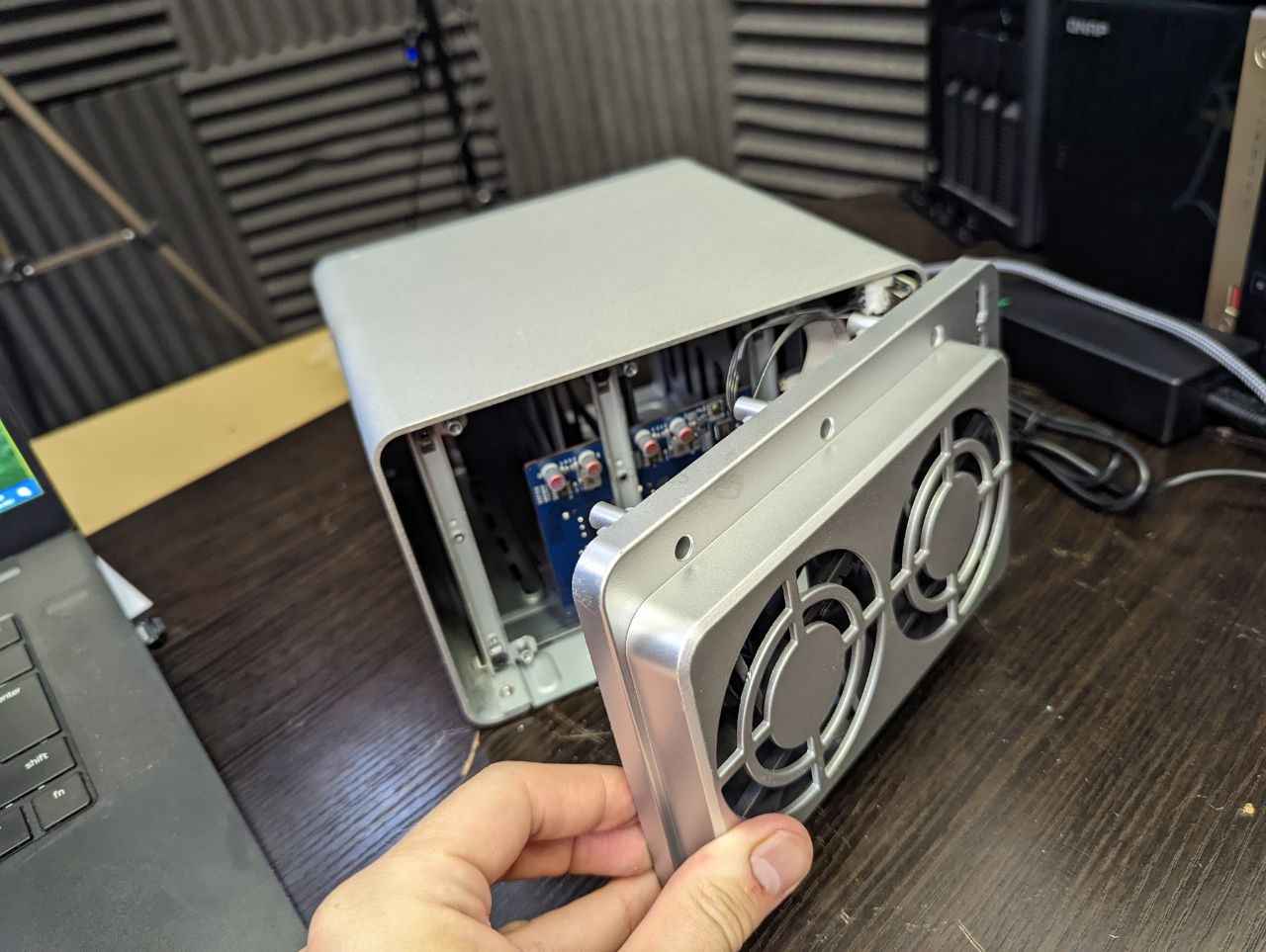 Now, if you take a closer look at the main controller board of the Terramaster NAS (the one with network/USB ports attached, not the one that the HDD/SSD bays are on), you will spot a VERY small USB module in a tiny USB port. It should look something like this: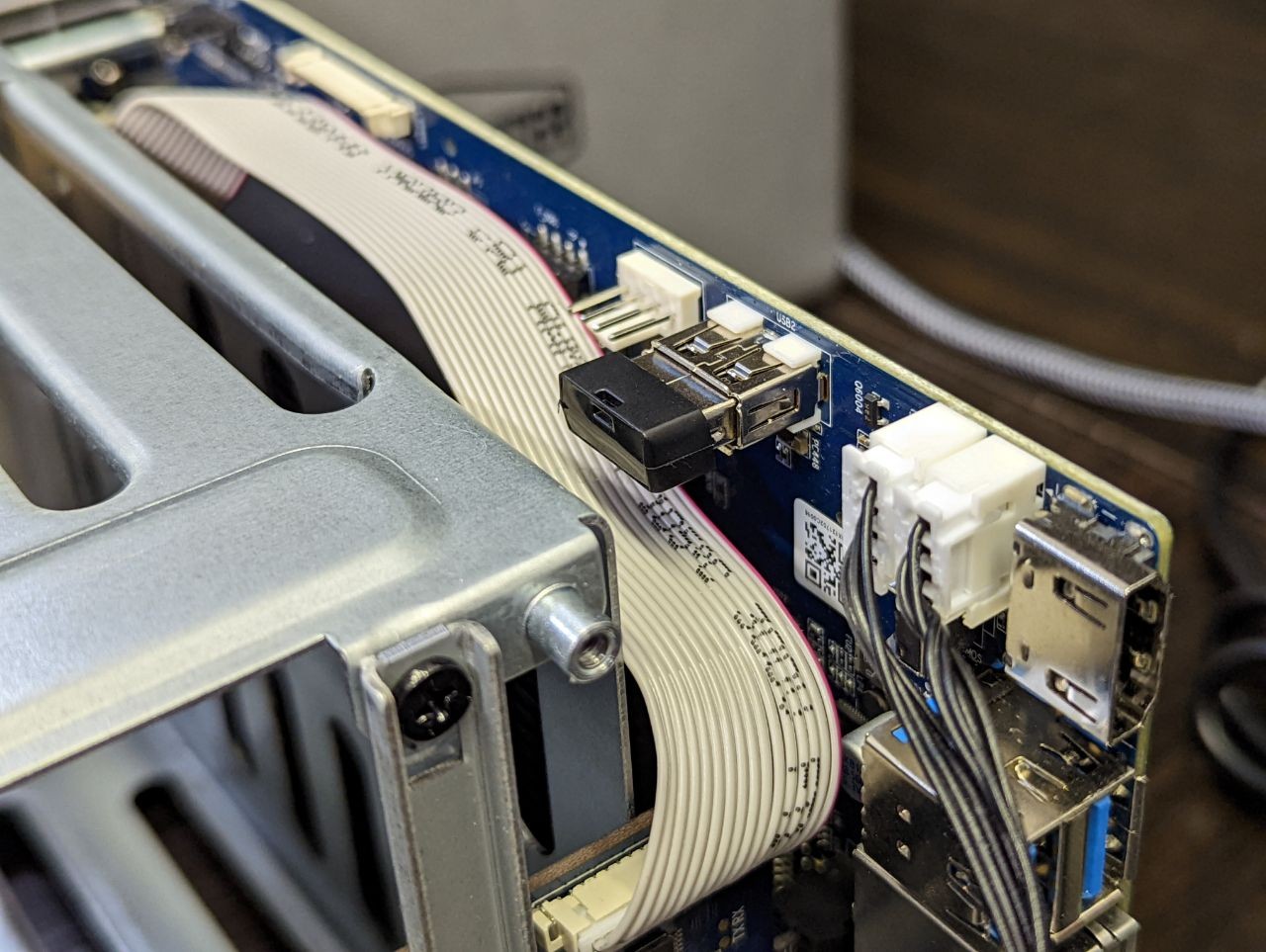 Now, THIS is where the default Terramaster TOS NAS software installation is kept. This is NOT where the OS actually runs from, but this is where the system checks in it's BIOS when booting to find installation media (IF the system does not already have an active OS on the drives). Very delicately (as it IS a small USB and likely tucked in next to some other delicate components) remove the USB there is there, put it somewhere safe (as you will need this if you ever want to return the Terramster back to a TOS software system) and then replace it with the USB from earlier. THIS is why you needed a very small USB, as otherwise there is simply no way you would fit a traditional USB flash stick in the space provided.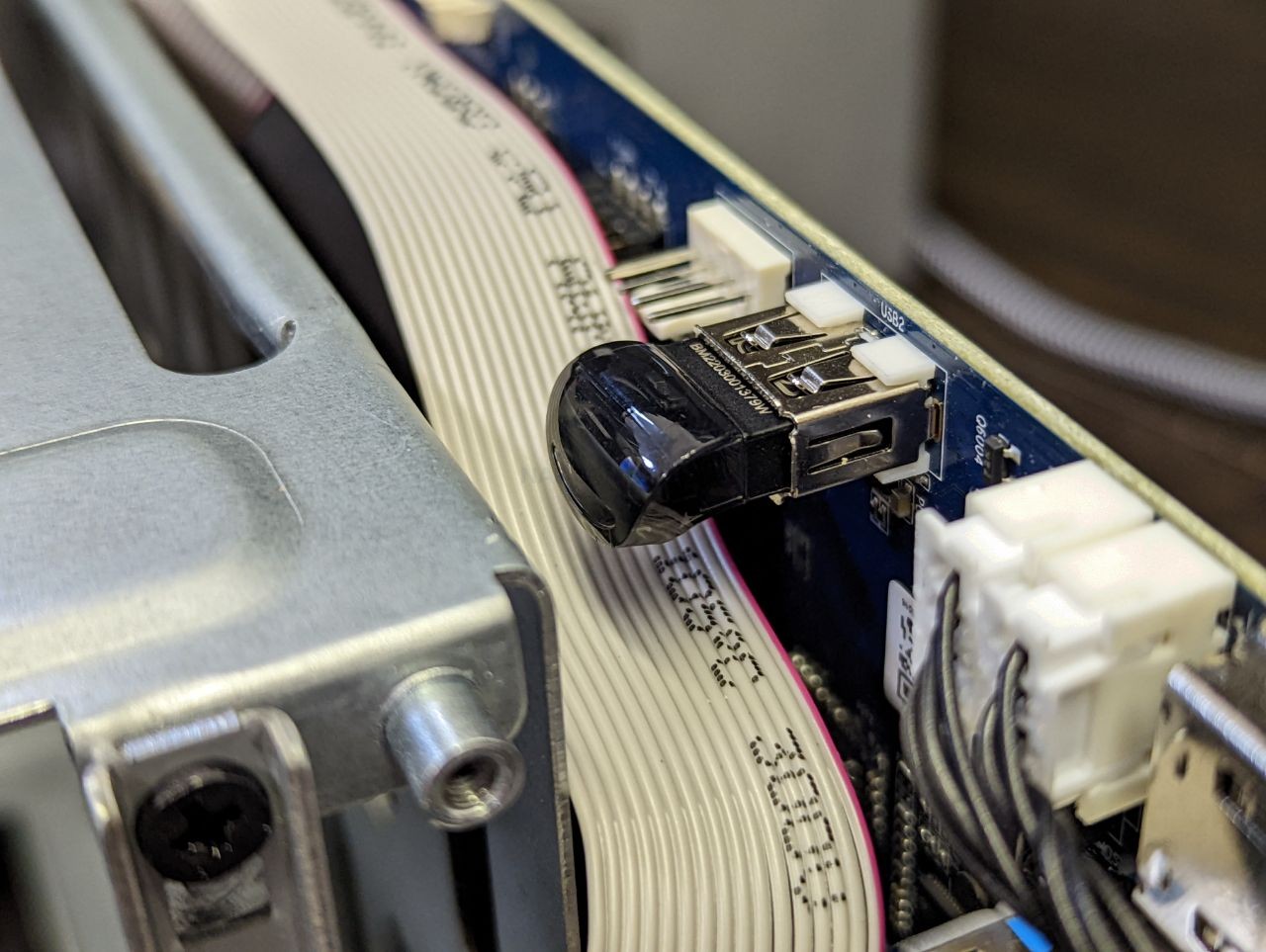 That is pretty much it. This only other thing to factor in here is IF your Terramaster NAS does NOT have an external HDMI port. Most Terramsater NAS released in 2020-2022 have an HDMI port on the rear that although largely useless in TOS, is still accessible (something you will need for UnRAID initialization. However, some Terramaster NAS with Intel Processors have the HDMI Port located INSIDE the main chassis. So, IF your NAS has an inside HDMI port, you are going to need to connect an  HDMI monitor to it and run the initial installation (covering in a bit) with the chassis in this open state. After installation is complete, you can close the Terramaster NAS chassis up. Otherwise, if your NAS already has an external HDMI port, you can go ahead and reconstruct the NAS chassis.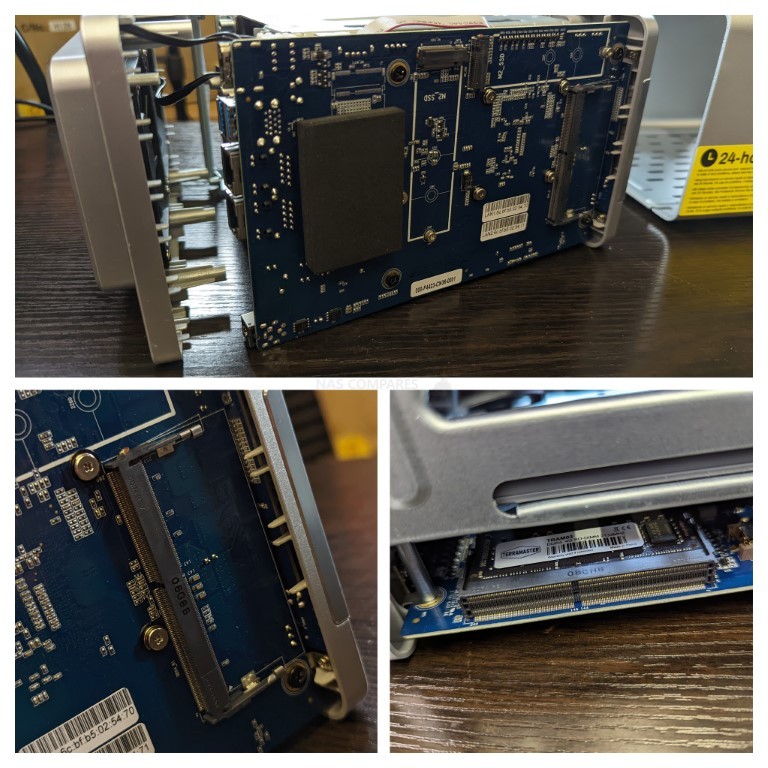 NOTE – If you plan on upgrading the memory of your NAS to 8GB-16GB (in order to use ALL of the features of UnRAID to their fullest extent), I would recommend doing so at this point before rebuilding the physical chassis again, as many Terramaser NAS have the 2nd SODIMM memory slot in really tight locations.
UnRAID on a Terramaster NAS – Step 7, Accessing the HDMI Port and Keyboard Control
Next, you need to start getting the system ready for Initialization and Setup. I would strongly recommend running the first-time installation via a direct interface with the Terramaster NAS. You will need to connect an HDMI Monitor/TV/Capture Card to the HDMI port of the NAS, a Keyboard (and/or mouse) to an available USB port) and then connect the power/network connections to the NAS and boot the device up. After this method of connection (as it allows you to check everything is working), you can switch back to accessing the system over the network in future.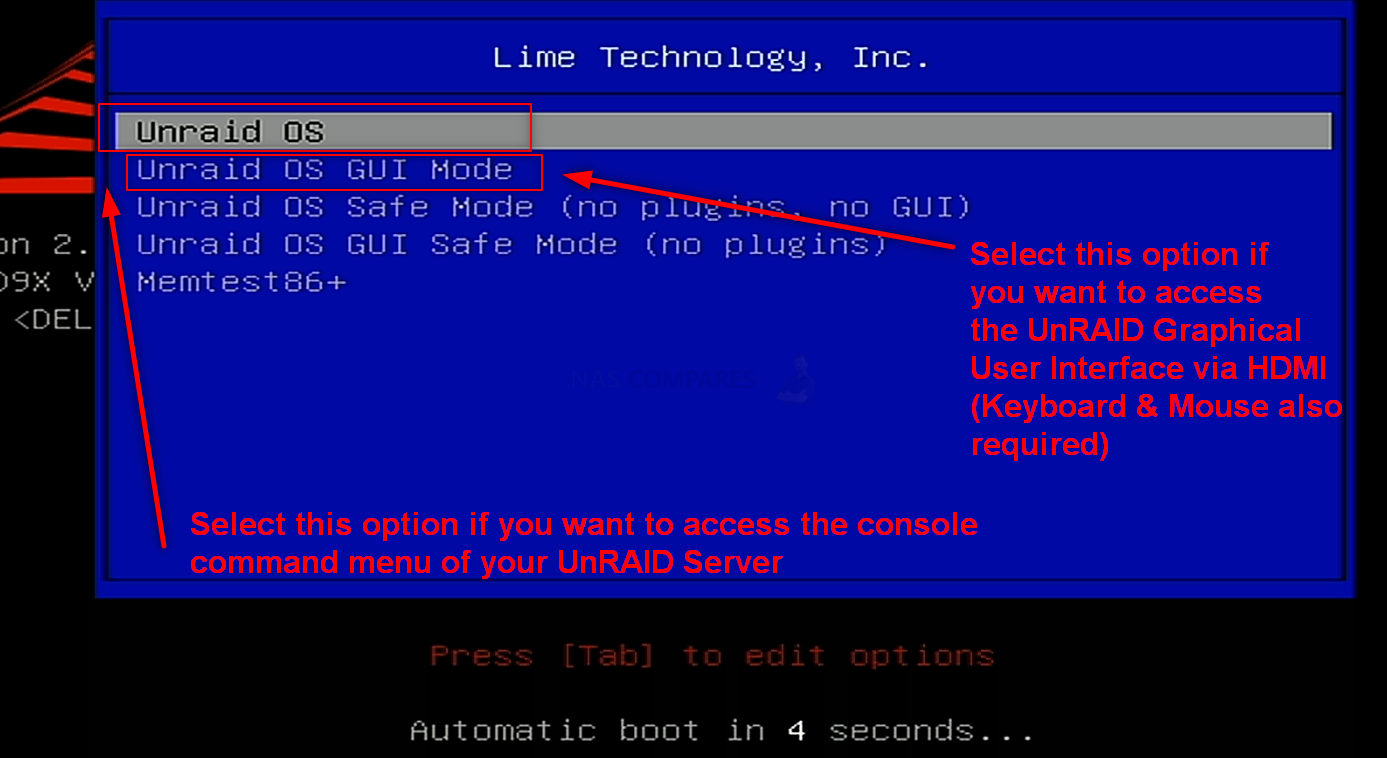 You have two options with how to access the configuration and controls.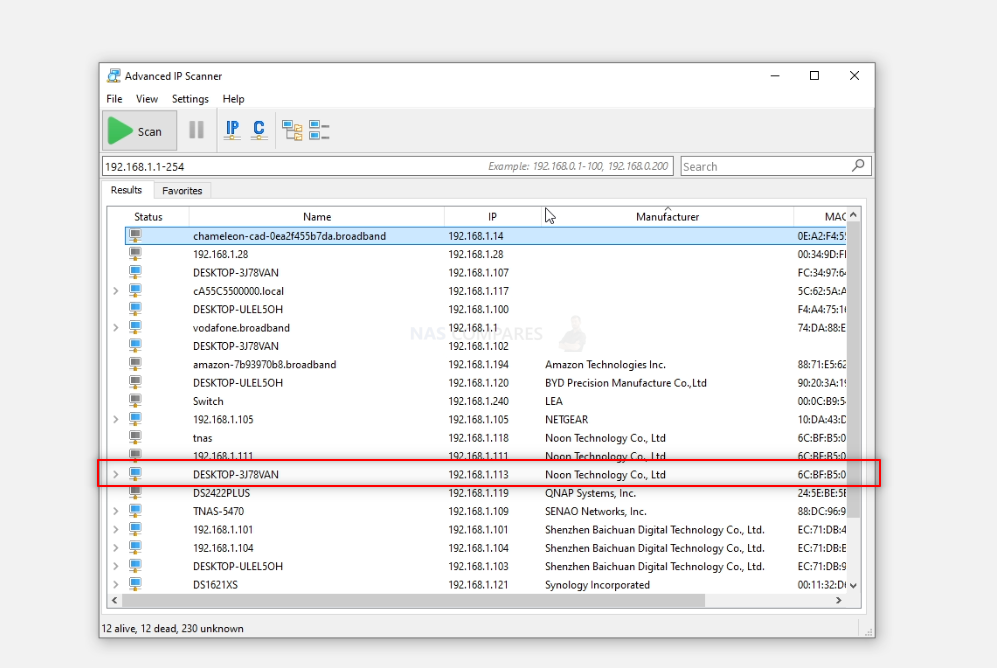 You can use the HDMI+Keyboard if you choose for console/command level access. Alternatively (much more recommended), use a program such as Advanced IP Scanner, which is free and VERY useful anyway, or even network command prompt) to scan your local area network and find where the Terramaster with UnRAID is located (i.e it's IP).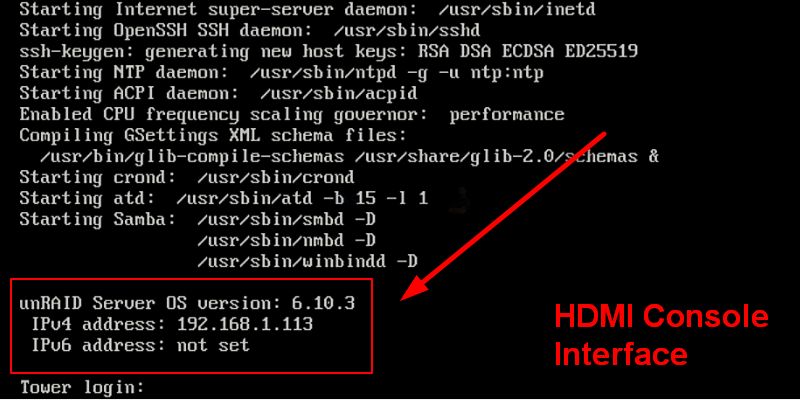 This IP (eg 192.168.1.113) is what you put into the URL bar of your web browser and it will load into the login GUI for UnRAID. From here you will need to use the username 'root' in combination with the password that you created during initialization.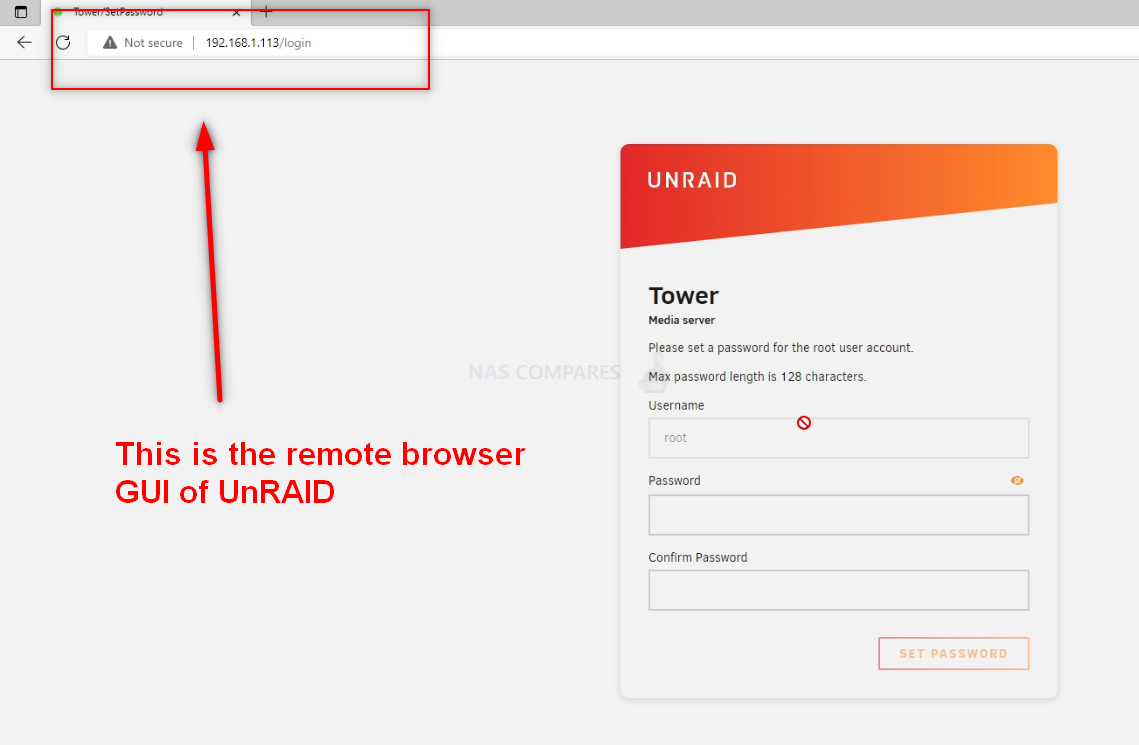 And that is about it. You now have UnRAID installed as the default OS of your Terramaster NAS. Now, it is worth remembering that UnRAID does require the use of a licence key in order to use all of the storage features. The type of licence you will need will be largely based on the scale of your storage (in terms of # of drives). However, you CAN go ahead and register for a free 30 day trial of UnRAID from within the GUI and get started.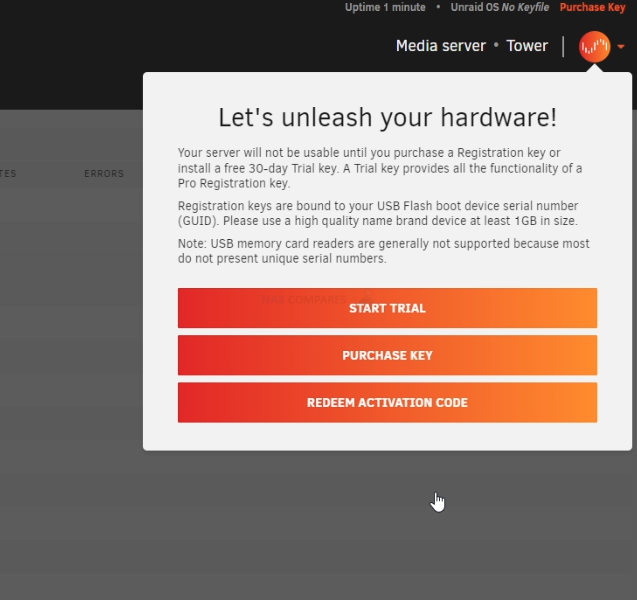 From here you can do anything and everything that his highly regarded and exceptionally low resource-consuming server software offers. Head into the Storage area and start creating pools, as well as areas for caching and lots more features.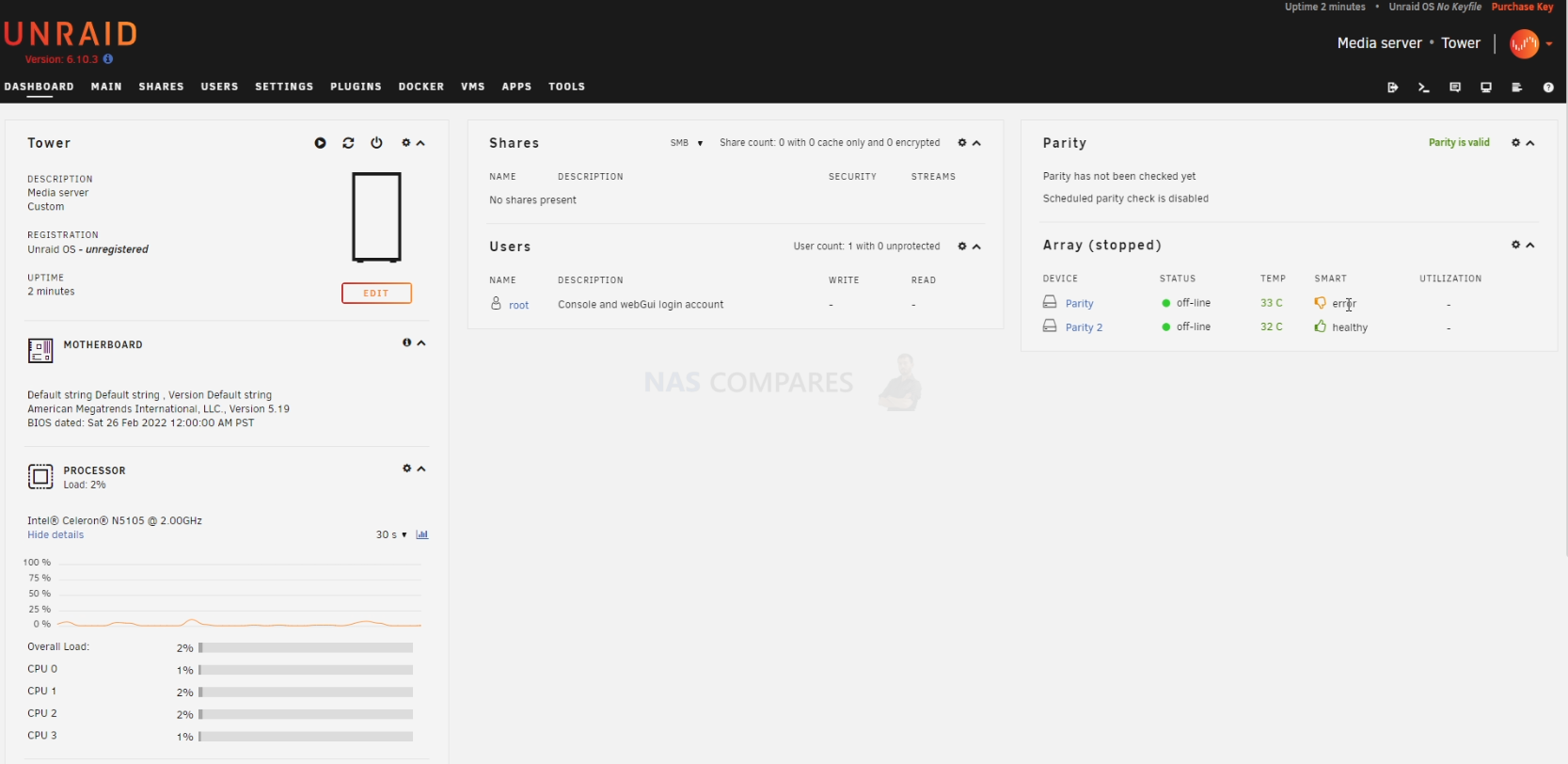 UnRAID was recently updated to ver.6.10.3 in a stable release of the massively portable format The first thing you are going to need to do when setting up your UnRAID > Terramaster NAS server is set up your storage. Do this by heading into the storage tab and following the handy steps on the screen. After that, you can pretty much do anything on your new lightweight NAS server!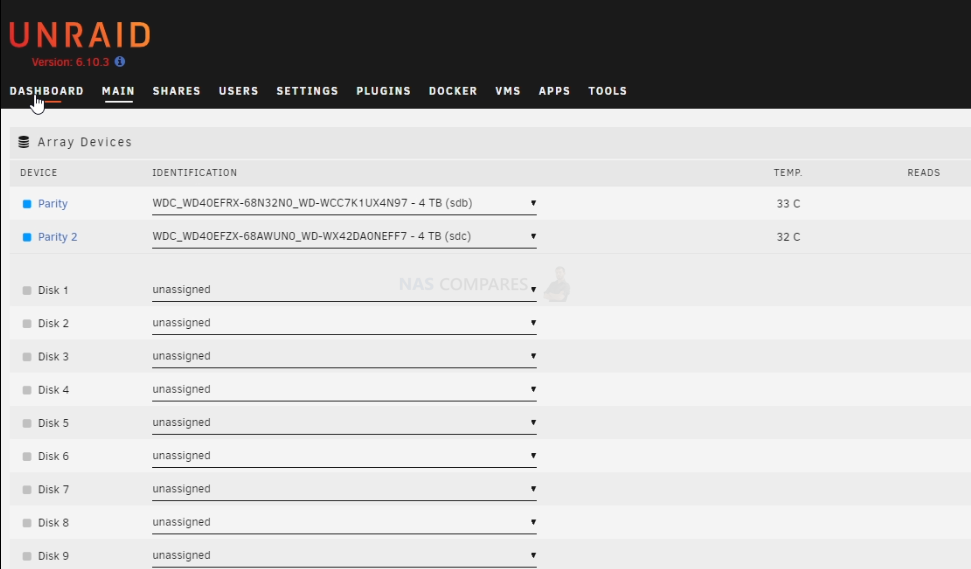 Another fantastically easy and powerful bit of DiY NAS Software you can download that is often compared against is, of course, TrueNAS Core (currently in it's Ver 13 release) You can find out more about TrueNAS Core in my full review below that covers everything I like and dislike about the platform:
Thanks for reading! I hope you found this helpful and that it really helped you to make the most of your storage. Want to help me continue to make more guides, reviews and tutorials on the subject of NAS? Then you can do so in a few different ways (any of which I will be eternally grateful for if you choose to!). You can visit the 'Support NAS Passion' page HERE and see a few different ways that you can help us keep the lights on. Alternatively, you can use one of the links below to shop for your hardware today or in future (visiting those sites via the link below ensures that we get a mall commission on absolutely anything you purchase – and doesn't cost you anything extra). Finally, if you want to support us in spirit rather than financially, recommend our blog to a friend or professional colleague or share a link on your social media site of choice. Thank you for reading and have a fantastic week!
📧 LET ME KNOW ABOUT NEW POSTS 🔔
Join 1,468 other subscribers
Get an alert every time something gets added to this specific article!
This description contains links to Amazon. These links will take you to some of the products mentioned in today's content. As an Amazon Associate, I earn from qualifying purchases. Visit the NASCompares Deal Finder to find the best place to buy this device in your region, based on Service, Support and Reputation - Just Search for your NAS Drive in the Box Below
Need Advice on Data Storage from an Expert?
We want to keep the free advice on NASCompares FREE for as long as we can. Since this service started back in Jan '18, We have helped hundreds of users every month solve their storage woes, but we can only continue to do this with your support. So please do choose to buy at Amazon US and Amazon UK on the articles when buying to provide advert revenue support or to donate/support the site below.

Finally, for free advice about your setup, j
ust leave a message in the comments below here at NASCompares.com and we will get back to you.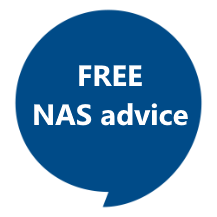 Need Help?
Where possible (and where appropriate) please provide as much information about your requirements, as then I can arrange the best answer and solution to your needs. Do not worry about your e-mail address being required, it will NOT be used in a mailing list and will NOT be used in any way other than to respond to your enquiry.
Support What We Do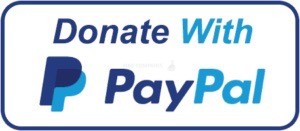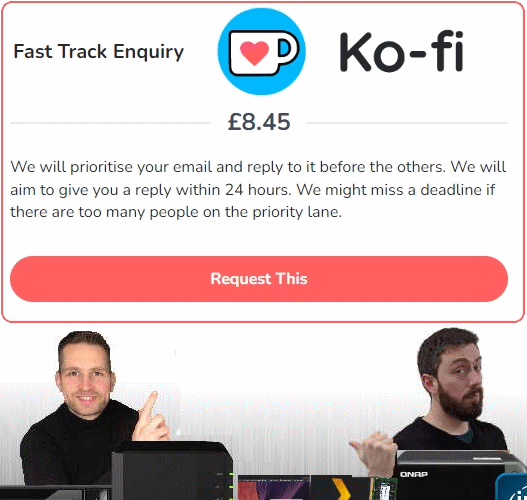 Terms and Conditions
Alternatively, why not ask me on the
ASK NASCompares forum
, by clicking the button below. This is a community hub that serves as a place that I can answer your question, chew the fat, share new release information and even get corrections posted. I will always get around to answering ALL queries, but as a one-man operation, I cannot promise speed! So by sharing your query in the
ASK NASCompares
section below, you can get a better range of solutions and suggestions, alongside my own.