All Synology NAS Compared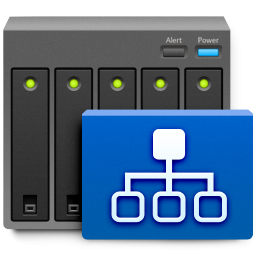 So many NAS servers to choose from. They all look remarkably similar and moreover, all seem to do basically the same thing – but some better than others. Yet for many people who are setting out to buy their first NAS from Synology, it can easily be met with confusion. Two devices such as the DS718+ or DS218, or the DS418PLAY and DS418 look near enough identical and feature specs that seem numerically very similar indeed. It was for reasons like this that Synology came up with a nicely defined classification system, that rivals even the guys at Western Digital with their colours system. Synology feature several series titles in their product name, with each representing the devices speciality and preferred use. That said, all the NAS from synology can perform many, many tasks of the others (Apple TIme machine Backup, Plex, Surveillance, VMs, etc) but it is the fact that it will perform much better at the task, or be suitable for users that are indicated by its title. They are below.
Synology J Series – Best Price Versus Hardware
The most basic Synology NAS devices. Often found at incredibly low prices, but almost always with the weakest hardware. Ideal NAS use: Low-frequency access, basic non-critical backups, Download server, low energy use and low demand DLNA media access. Whereas, the most cost-effective Synology NAS devices are the J NAS range. Not to be confused with 'cheap', the J Series provides great hardware and access to most DSM applications, but with a budget only around 15-20% higher than the SE Series. For that it arrives with ordinarily more than double the specification power and ability.
Ideal NAS use: Reliable DLNA Media server for multiple devices (without transcoding), Apple Time machine for 1 or 2 devices, email server, larger download server, low level IP Camera Surveillance with upto 5 cameras,  iTunes or Small Sonos PLAY setup
Synology Value Series – Standard NAS Features
Not really a class, as such. The standard value series from synology refers to units that do not have a clear class like play, plus, etc i.e. DS418 or DS116. These are Synology NAS that provide an average support of ALL NAS applications and tasks you need, though it will not excel at one single one, it is designed and priced for those who want to dabble in a little of everything in NAS. However be warned that you will hit a glass ceiling pretty early on if you start to push the hardware hard
Ideal NAS use: A DLNA media server for the home, iTunes server, basic file server, IP Camera surveillance upto 10 cameras, network and/or internet backup, Apple time Machine NAS use and simple business CRM and CMS use.
Synology Play Range – Multimedia Focused NAS servers
The Multimedia Specialised Synology NAS, this is the Network attached storage device for photos, films, movies and music as priority 1. In recent years we have seen the introduction of Intel CPUs and 64bit architecture ARM CPU (a rare thing) in order to support key tasks related to multimedia performance on everything from your Smart TV  and iPad, to your Sonos Multi Speaker setup, Bose sound system, iPhone and Android devices. Also the latest devices support 4K Playback and transcoding of H.264 and H.265
Ideal NAS use: Mid-range Plex Media Server, high-end DLNA Media server being accessed by multiple users at once, Music streaming to multiple devices, 4K Playback to small and big devices, CCTV IP Camera surveillance upto 15 cameras
Synology Plus Series – Flagship Fully Featured NAS Server
The Flagship Synology NAS range that is designed to do it all. A Synology + NAS can do everything any of the NAS devices above does, but arrives with an extra 1 Year warranty (so 3 years in total compared with 2 years available with the play, J or SE), always an intel x86 CPU, 2GB of memory minimum and upto 8GB, Dual LAN for increased upload and download speeds, lockable HDD trays and FULL access to the Synology DSM NAS Software (the synology operating system found on all units in the ranges) and all the home and business applications, betas and file systems such as BTRFS.
 Ideal NAS use: ALL of the above, plus 1 or 2 Virtual machine use, a full HD Plex Media Server including transcoding, Transcoding natively of upto two 4K media streams, Surveillance camera use of upto 40 IP Cameras, full use and abilities of the home and office applications such as Synology Office, Chat, Docker, Email Servers and multimedia applications. Highest available encryption at AES-NI 256bit encryption and providing the highest speeds of encrypted data transmission, an entire home of network audio setups from the likes of BOSE and SONOS. Most importantly of all, almost all of these can be performed at the same time and a Synology PLUS NAS can handle it.
Synology XS Series – Enterprise Class NAS Server
The top tier Synology NAS Range. If you want the best of the best, that is the Synolgogy XS Series. Arriving with everything from Pentium D CPUs to Xeon too, DDR4 ECC Memory, PCIe expandability, 10GBe in both 10-BASE-T and SFP+ inside, they are designed with MAXIMUM PERFORMANCE in mind. That is not all, to support the boast that the Synology XS range is their best and most faithful unit, they arrive with 5 Years of manufacturers warranty and the Synology Replacement service (SRS) which means they will arrange a replacement of any faulty units the next day, collecting the faulty unit (location dependant of course), reducing any downtime significantly.
Ideal NAS use: Business NAS use of all kinds. With 3 or 4 times the hardware power of the PLUS series, it will support many, many users at the same time, for users looking for long term security, support and peace of mind. AImed at buyers who want a NAS that will not just last 5 years, but be expandable and useable for upto 10 years.