Things to consider when you buy a Synology or QNAP NAS
When you buy your first network attached storage device, it can be an incredibly daunting task. If you have a less technical background, or heard about NAS servers from Synology or QNAP, but are still not quite certain what a NAS is or what to look for in choosing the right device, it can be very intimidating. Luckily the learning curve is not as high as you think and both Synology and QNAP have really streamlined their NAS range, along with improvements in accessibility and user-interface over the years.
However for many NAS novice buyers, this is still not enough and with hundreds of Synology NAS disk stations and QNAP Turbo NAS devices to choose from, you can get a little lost. No one wants to get it wrong the first time and spend the next few years stuck with a device that does not live up to their expectations or needs. So, rather than going around in circles, why not use the following recommended factors when buying your first NAS server from Synology or QNAP. Below I have detailed the most common factors and choices people have to make when deciding on the best NAS to buy.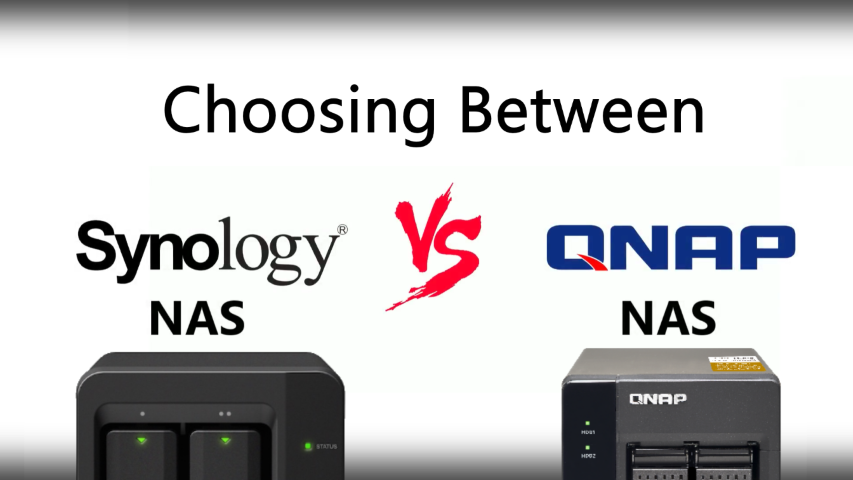 Choosing the Right NAS operating System that suits you – DSM Versus QTS
The Primary operation system of Synology NAS device is Diskstation Manager (or DSM) and it will be your User Interface for most interactions with your NAS server (except for when you use 3rd party applications like Plex, Apple Time Machine, DLNA streaming devices, etc). It has evolved incredibly over the years from a very basic file-level access platform to a fully featured operating system that pretty much enables you to do ANYTHING a PC or Mac Operating system can do. A demo of the software is available HERE. At the time of writing, it is in DSM 6.1 with 6.2 in beta. Many will liken the software to a more Mac-friendly platform. WIth fewer apps available in the app store and most of the technical information hidden a few layers deeper in the software, it is designed for those with less technical knowledge but want a stable platform to work with and a stronger first-party app foundation to work with.
| | |
| --- | --- |
| | |
| Synology DSM Desktop | QNAP QTS Desktop |
Likewise, QNAP has spent years refining their NAS operating system with QNAP Turbo Station, or QTS. It shares many of the features and functionality of the Synology counterpart, but whereas the Synology DSM software hides all the technical information and restricts actions to a more stable and controlled environment, QNAP and QTS given you the technical information far more readily. Also, you can configure and tweak the QNAP far, far more in terms of productivity and individuality. Finally, there are far more 3rd-party apps available with the QNAP software, meaning you can install NAS apps officially and unofficially, such as Kodi, Netflix and more with the QNAP homebrew and community QPKG development forums. Whereas Synology DSM is more about iOS design, QNAP and QTS are far more in the vein of Android and windows. If you ever built a PC, or use an Android device for its flexibility and individuality, then you will certainly vibe with the QNAP  NAS software more. You can try a demo of QNAP QTS below:
| | |
| --- | --- |
| | |
| Try a Demo of the Synology DSM Software | Try a Demo of the QNAP QTS Software |
Synology and QNAP Mobile Apps for iOS and Android

Arriving with lots of official mobile applications on iOs, Android and Windows platforms (as well as integrating with lots of 3rd party apps too) you can have fantastic access to your NAS across all hardware platforms, static or mobile. Both QNAP and Synology have a host of NAS mobile apps that work via your WiFi network and the internet. However, much like their desktop operating systems, they approach their design in different ways. Synology arrives with apps such as DS File for general file access, DS Photo for pictures access, DS Video for video playback and more with surveillance, downloading and synchronisation. These are single click applications that try to keep fuss and network technicalities to a minimum. They are even about the release their new Synology Drive application which acts as a one-point access (much like Google Drive) that can give you access to your files in a user-friendly way, rather than individual apps for different file types.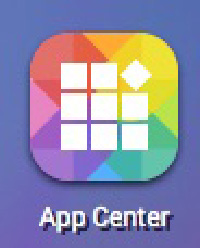 QNAP NAS has, even more, apps for iOS and Android, but as well as all of the above with Qfile, Qvideo, and Qmusic, they also feature applications for collaborative note-taking, Remote control apps (QRemote) to task-specific apps. This coupled with a more detailed user-interface and collaboration with other apps like IFTTT and IoT apps mean that it is a much more diverse mobile experience. Once again, it comes down to strong and stable yet limited, versus innovative and evolving yet a pinch more technical.
Finding the right user-Interface that suits your style – Customization
The user-interface, this is where the desktop (visible from your web browser, though other methods are available) is available and all aspects of your NAS are controllable. It is remarkably similar to digital desktops found on all popular hardware platforms. If you want changing themes and customization, go for the QNAP NAS platform. If you want a universal but reliable interface, go for Synology NAS.
Tailored file access to open and modify your files – Synology or QNAP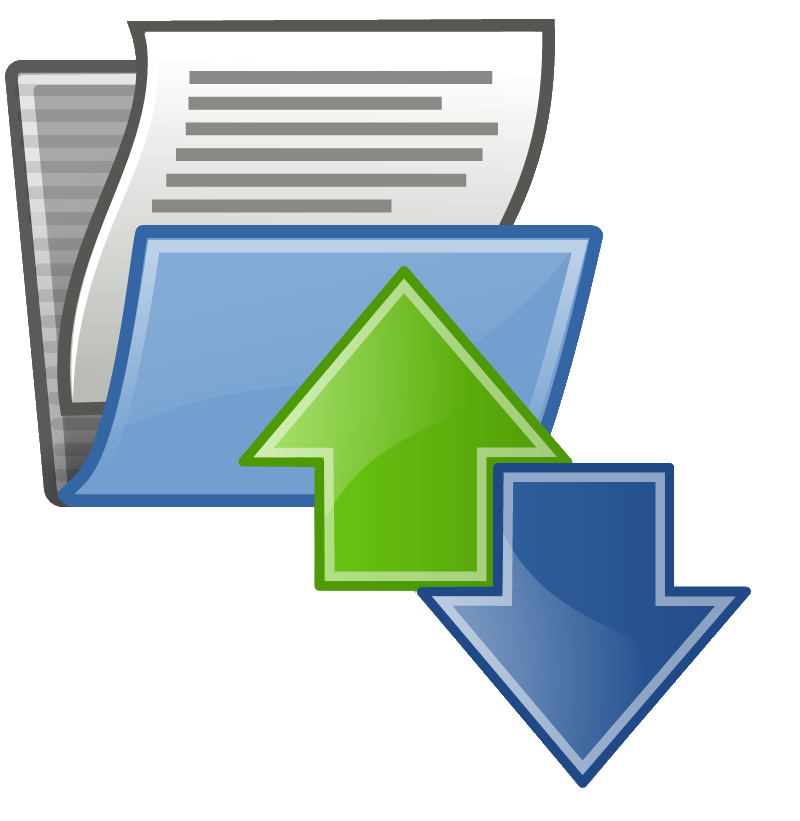 Not really a specific attribute or specification, but it is certainly worth noting that those new to NAS will find the Synology NAS the easiest to use. Though there rivals QNAP are pretty close, the Synology is just that tiny bit more user-friendly when it comes to opening traditionally common files such as DOCX, PDF, AVI, MP3 and more. However, if you are opening more unusual or less mainstream files (such as MP4a, MKV, GIF and RAR) then you will be better off buying a QNAP NAS. They can be accessed by a Synology sometimes, but the results will not be great and often the Synology NAS may flat out refuse to open them. Whereas the QNAP having more 3rd party applications available and integrating them into their file manager and tailored applications mean that you have a great range of files to open directly on the NAS, as opposed to downloading them locally first. Just be careful that you aren't opening anything too dodgy to your system – you have been warned!
Synology and QNAP DLNA Media Servers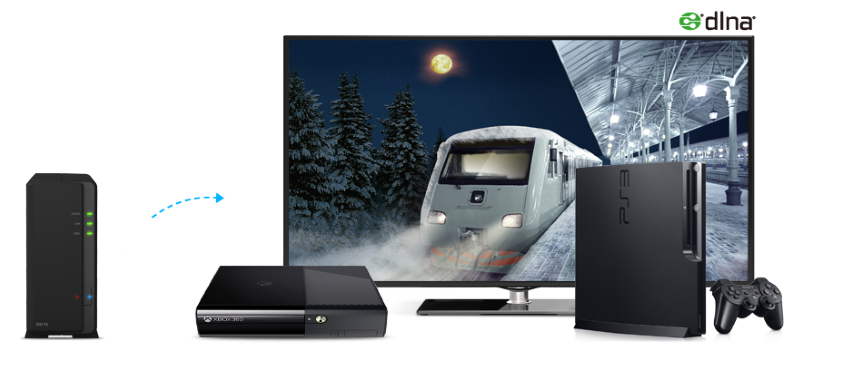 In order for your multimedia files, ranging from music and photos to high-resolution video in 1080p and 4K to be viewed on devices in and outside your network, you need to use devices that are certified by DLNA, Digital Living Network Alliance. Most Smart TVs, Laptops, Tablets, iPads, mobile devices, Sonos, Bose and other media streaming devices have this and it is a means with which it can communicate with a NAS without your intervention and access the media you store. Obviously, you will still have password protection as needed, but once authorized you can access, browse and play your media from the destination device. Synology NAS pretty much exclusively limits all media access to network only playback, meaning you can play and watch your media on the NAS easily, but only on devices that have an internet or network access functionality, so do consider them if you have a much more wire-free setup. However, if you want a NAS with an HDMI output, remote control, audio in/out or all three together, you will certainly need to consider a QNAP NAS as these are features only available from QNAP.
Lastly, if you want a more fluid and detailed user-interface for your media, you should consider Plex Media Server NAS setups.
Plex Media Server support on Synology NAS and QNAP NAS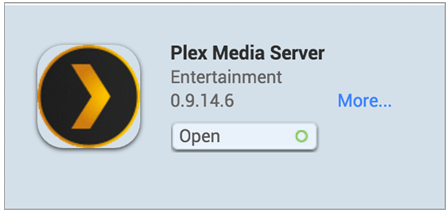 Probably one of the biggest network and internet-based media server applications used by Synology NAS and QNAP users to date. Its first tier account service is free, arrives with mobile and desktop applications, is often available on smart TVs, Nvidia Sheild and more. If you are considering NAS for your Plex Media Server, I would strongly recommend an Intel-based NAS and at least 2GB of DDR3 memory for a stable Plex NAS experience. Otherwise, both Synology and QNAP NAS provide excellent Plex Media Server NAS platforms, but I would give the tiniest edge to QNAP as not only do they typically have higher hardware specs for transcoding (changing files to an output better suited for the playback device) but also you can watch your Plex Media content via HDMI.
USB Access on your NAS – Host Vs Client Access on Synology and QNAP
An often misunderstood point is the USB ports on NAS server devices. These are NOT typically designed for connecting the NAS to your host PC/Mac system. The NAS is not built to communicate in this way (you can only access any Synology NAS via the Network port). USB ports on a Synology NAS are for connecting additional storage devices, such as external HDD, USB Keys etc, USB enabled printers, Keyboard and mice (Surveillance NAS) and a few other devices. Check out the Synology Compatibility page on your Synology NAS of choice and see what options you have. The majority of QNAP NAS also behave in this way with regard to the communication architecture and USB. However, there are a few examples such as the TS-251A, TS-253B and TVS-473 (and other units in their respective ranges) that actually allow direct attached access via USB to the contents of the NAS. You pay a little more for this functionality, but it is an awesome backup option in the event of network failure.
| | | |
| --- | --- | --- |
| | | |
| QNAP TS-253B NAS | QNAP TS-251A NAS | QNAP TVS-473 NAS |
HDD and SSD Compatibility on your QNAP or Synology NAS
ALL modern NAS server devices require SATA connected Hard drives (HDD) and Solid State Drives (SSD) for installation. You can setup and run a QNAP or Synology NAS with just 1 drive if need be and add a 2nd drive later (for those with a tighter budget) and pretty much all of the modern units are compatibile with upto the very latest 10 and 12TB NAS Hard Drives from WD, Seagate and HGST, as well as prety much any SATA based SSD – However remember that as fast as the drive you choose might be, you will always have a maximum speed of your network connection (1GBe typcially) or internet connection, so only really install SSD if you plan on using them for SSD Caching or file editing on the fly. Be sure to check the compatibility list of drives before ordering or contact US directly HERE to check before buying you perfect NAS with them.
| | | |
| --- | --- | --- |
| | | |
| Western Digital NAS | Seagate Ironwolf NAS | HGST Deskstar NAS |
SHR and RAID Configuration Options on your Synology or QNAP NAS
Another key reason for many who buy a Synology NAS their own specific RAID, Synology hybrid RAID, or SHR. RAID is protection from data loss due to hardware failure on the Hard Drives or SSD that you install. In short, it means that your data is either duplicated or spread across multiple drives and therefore in the event of a drive breaking down, you still have the data safe from loss thanks to the RAID. Pretty much all Synology 2-Bay NAS device have JBOD (so drives all independent a:/, b:/, etc), RAID 0 (combines them into 1 visible drive, giving excellent Read/Write but much less safe), RAID 1 (Drive 1 is cloned onto drive 2, giving you an identical copy of all data and giving you the best safety and good Read/Write) and RAID 5 (3 or more drives with 1 disk of failure protection.  SHR provides all of the protection of the RAID levels mentioned, plus the ability to mix drives (useful for years later when you want to introduce bigger drives) as well as being able to remove from one Synology NAS and install in another safely. QNAP covers the traditional RAID levels but does not have an equivalent of SHR.
| | | |
| --- | --- | --- |
| | | |
| Synology DS918+ | Synology DS718+ | Synology DS1817+ |
BTRFS or EXT 4 File Systems for your QNAP or Synology NAS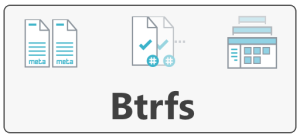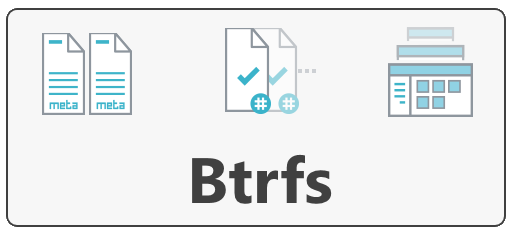 Happening mostly in the background unseen, all data and processes performed within the NAS have to be made within the same file system ALL Synology and QNAP NAS have EXT4 as the file system of choice. However, most of the top tier Synology HDD NAS have the option of Btrfs as the file system. Featuring all the functionality of EXT 4, it also supports background data integrity checks (without affecting system performance when conducting them) and much faster RAID building and re-building times. If you are considering a Synology DS718+, DS218+, DS716+II or DS216+II then you should certainly consider BTRFS as the file system at setup. QNAP have yet to adopt Btrfs in their home or business NAS options but do provide ZFS On their premium enterprise rackmount devices.
Which the best Surveillance Station NAS for CCTV recording and playback – Synology Vs QNAP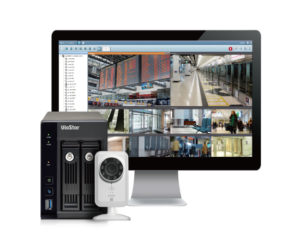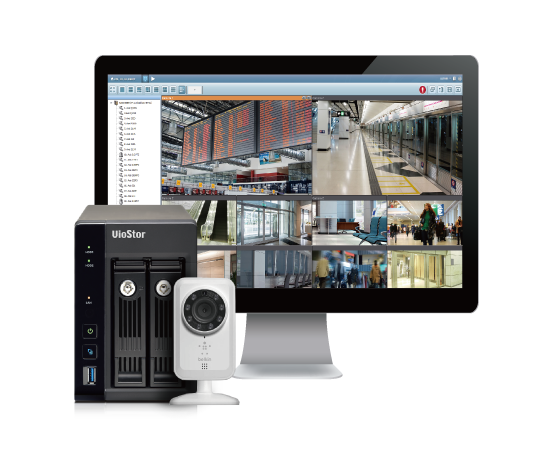 An often overlooked feature of almost all Synology NAS and QNAP NAS servers is the ability to function as a standalone and comprehensive surveillance NAS solution for the home, small shop or office. With the addition of IP Cameras (internet protocol cameras) connected to your network (router/switch) wirelessly or via LAN cables you can monitor all areas of your home or business via a liveview interface and multistream desktop, available via your browser or phone anywhere with features like scheduling, SMS alerts, noise alerts, email notifications and more The extent to which you can use this software, the number of cameras you can run at once and support of functionality such as Nightvison, Motions detection, PTZ (Pan, Tilt, Zoom), heat detection, audio in/out and facial recognition very much depend on the power of your NAS and the IP Cameras you choose to buy. Both the QNAP and the Synology options are pretty close and fully featured, however, the better surveillance NAS is QNAP as not only do most of their units arrive with more camera licences, but also most arrive with an HDMI port and Keyboard and mouse support too, so you can create a standalone surveillance station.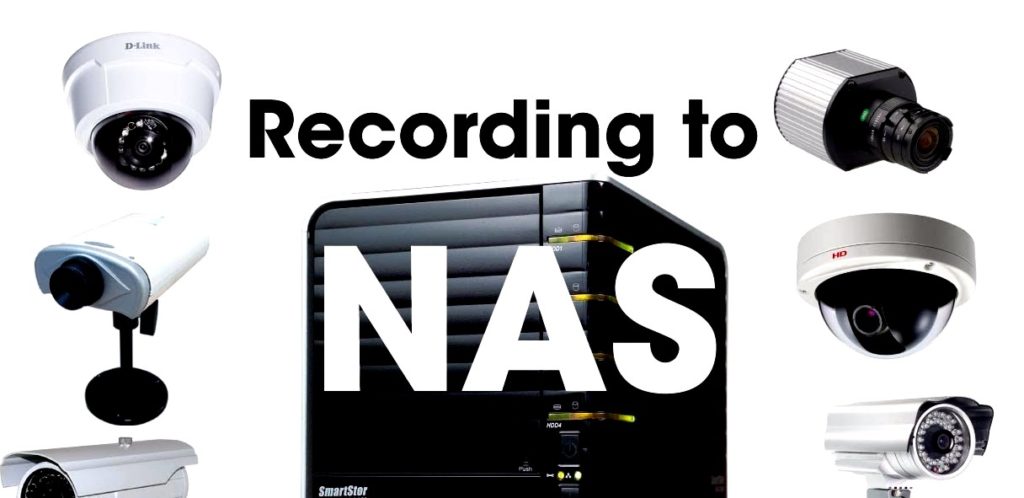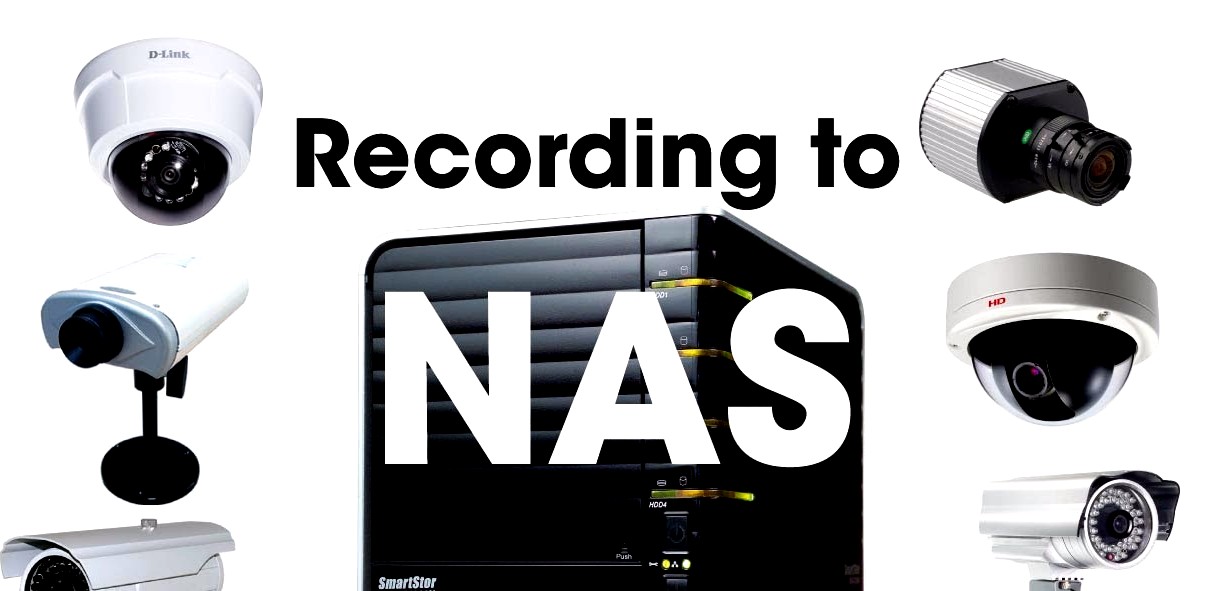 Click here to find out more about the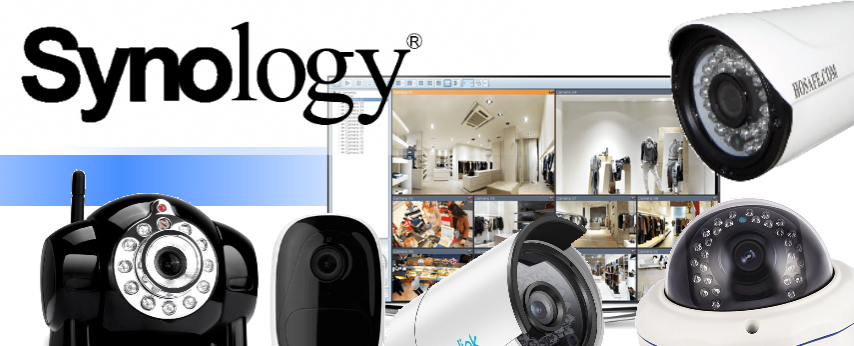 Click here to find out more about the
Only 4 Synology NAS devices have this functionality and they arrive with very poor hardware to back them up. QNAP NAS Is much better for surveillance and a network video recorder (NVR).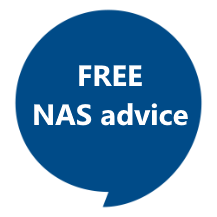 Need Help?
Where possible (and where appropriate) please provide as much information about your requirements, as then I can arrange the best answer and solution to your needs. Do not worry about your e-mail address being required, it will NOT be used in a mailing list and will NOT be used in any way other than to respond to your enquiry.
📧 LET ME KNOW ABOUT NEW POSTS 🔔
Join 1,750 other subscribers
Get an alert every time something gets added to this specific article!
This description contains links to Amazon. These links will take you to some of the products mentioned in today's content. As an Amazon Associate, I earn from qualifying purchases. Visit the NASCompares Deal Finder to find the best place to buy this device in your region, based on Service, Support and Reputation - Just Search for your NAS Drive in the Box Below
Need Advice on Data Storage from an Expert?
Finally, for free advice about your setup, j
ust leave a message in the comments below here at NASCompares.com and we will get back to you.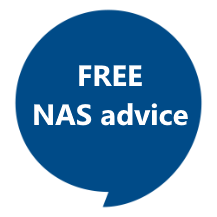 Need Help?
Where possible (and where appropriate) please provide as much information about your requirements, as then I can arrange the best answer and solution to your needs. Do not worry about your e-mail address being required, it will NOT be used in a mailing list and will NOT be used in any way other than to respond to your enquiry.
TRY CHAT
Terms and Conditions
If you like this service, please consider supporting us.
We use affiliate links on the blog allowing NAScompares information and advice service to be free of charge to you.
Anything you purchase on the day you click on our links will generate a small commission which is
used to run the website. Here is a link for
Amazon
and
B&H
.
You can also get me a ☕
Ko-fi
or old school
Paypal
. Thanks!
To find out more about how to support this advice service check
HERE
If you need to fix or configure a NAS, check
Fiver
Have you thought about helping others with your knowledge?
Find Instructions Here

ASK NASCompares forum
, by clicking the button below. This is a community hub that serves as a place that I can answer your question, chew the fat, share new release information and even get corrections posted. I will always get around to answering ALL queries, but as a one-man operation, I cannot promise speed! So by sharing your query in the
ASK NASCompares
section below, you can get a better range of solutions and suggestions, alongside my own.