What is the best NAS for Kodi 2018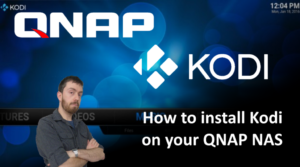 If you are buying a NAS in 2018 for KODI, there is good news and bad news. Kodi on a network attached storage device used to be so so simple. As little as two years ago having both Plex and Kodi on your NAS was very common indeed, with QNAP NAS being at the forefront of multimedia NAS choice. However, since the start of 2017, QNAP has removed Kodi support officially from their App Centre permanently. Though the Kodi application can still be
installed unofficially on QNAP NAS by visiting this page here
, but with the official QTS software having firmware updates every week, it won't be too long now before KODI will cease to function completely on your QNAP NAS. So where do we go from here? Many of you still want access to the XMBC system that only KODI can provide on those platforms. Luckily KODI is still available for some NAS brands and is still updated regularly like other NAS applications. Today I want to talk about to NAS brands that still currently support the KODI application officially, as well as the use of a remote control to control the interface directly from your sofa.
Why is KODI so hard to find for NAS in 2018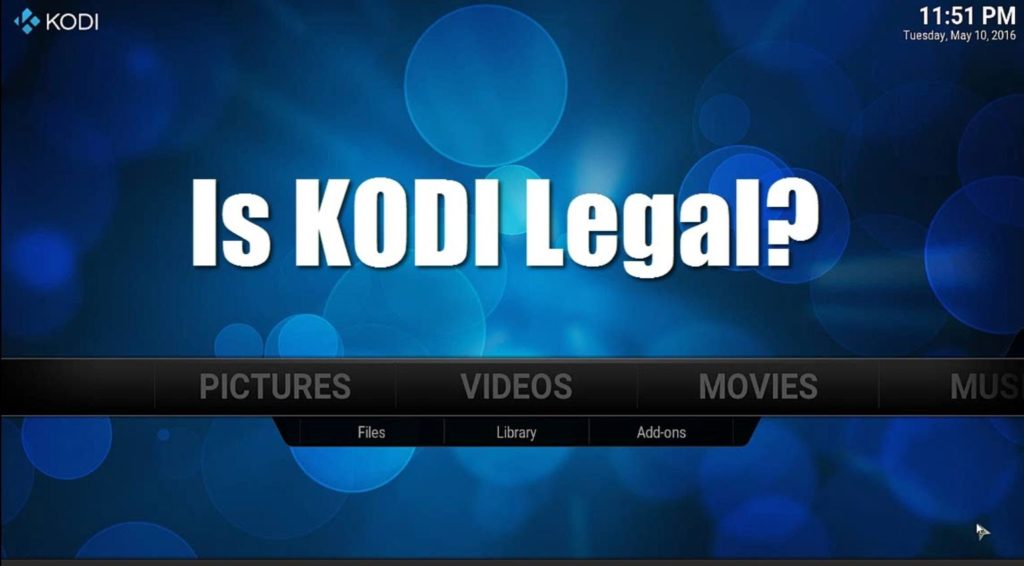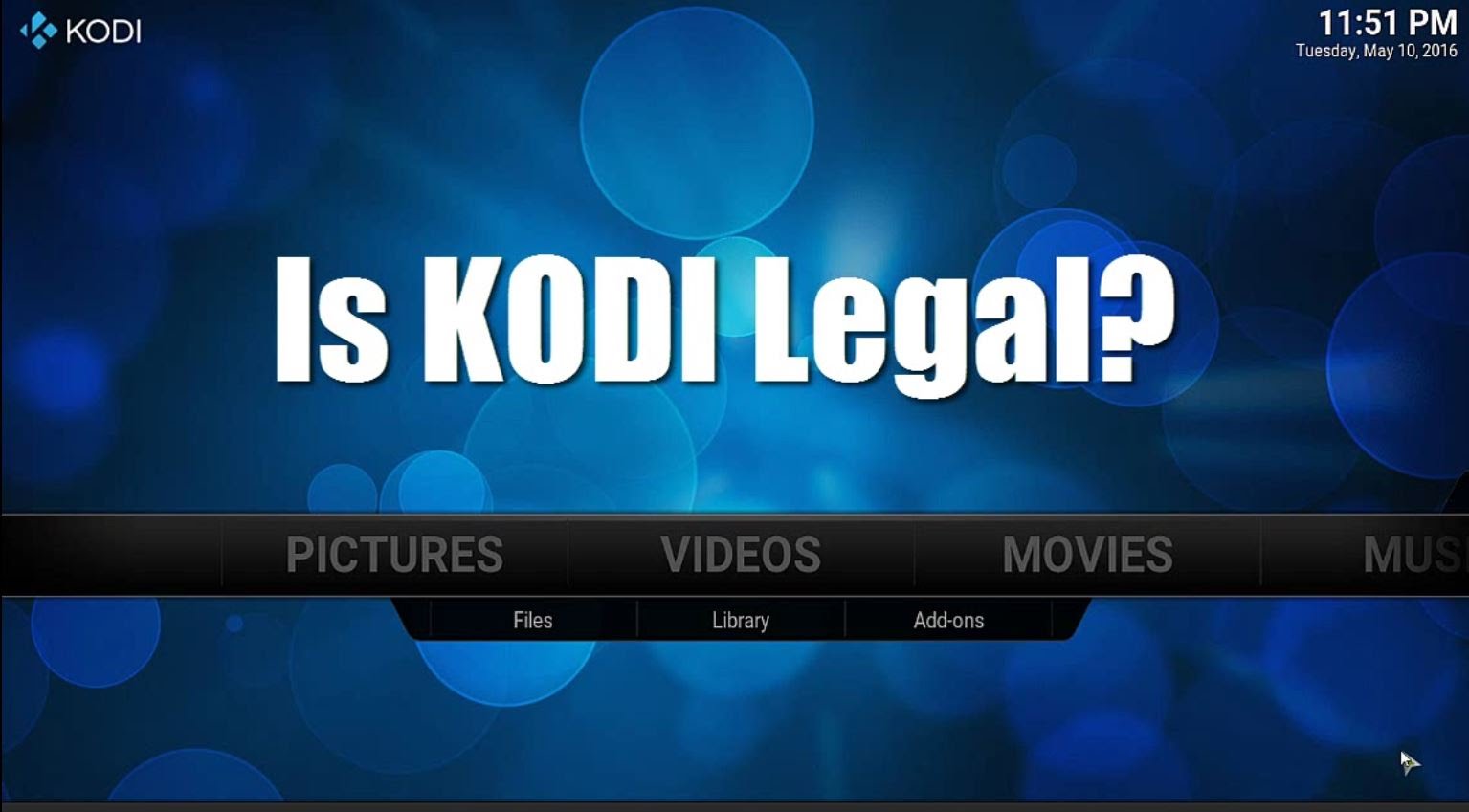 KODI has a reputation among some circles for being used to watch copyright infringed and illegal content. the KODI media collection application itself is perfectly legal, however when you install add-ons and micro applications within KODI to access online streaming sources and services that display copyright infringed content, then you are potentially running the risk of breaking the law.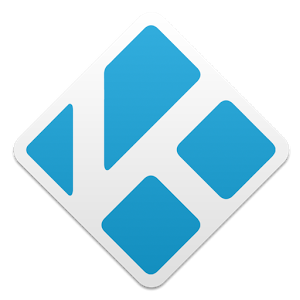 Likewise in this age of PirateBay and other illegal torrent download websites, a media platforms such as KODI becomes a very easy place to both watch, and distribute illegal content. Due to most NAS server devices released in 2018 featuring download station applications (meaning you can line up hundreds of download tasks automatically via FTP, HTTP, NZB and BT), what you have is a recipe for the rather an illegally minded individual to both download illegal content, watch illegal content and stream illegal content all from a single NAS device. It was due to this kind of abuse that QNAP made the decision to drop the KODI application from there app center. Not because Kodi is illegal, which it isn't, but because too many people were using their services for Breaking the Law. So, a handful of bad apples ruined it for everyone!
Which NAS brands still support KODI installation currently in 2018?
kodi is still supported by at least two popular NAS brands. The first is Asustor and the other is Thecus.
Asustor NAS and KODI in 2018


Asustor NAS has been around for a number of years now and among the many applications available for free in their app centre, you will still find KODI version 16 and KODI version 17. This version let you watch all of your movies, listen to all of your music, view all of your pictures and access all of the online streaming services. However, it is at YOUR discretion how you use them and understandably Asustor will not be held accountable. Likewise, a number of Asustor NAS devices arrive with a remote control and as long as you own an Asustor NAS with an HDMI port and that remote control (or use the mobile phone remote control app), then you will be able to set up your very own KODI enabled NAS with ASUSTOR.
Thecus NAS and KODI in 2018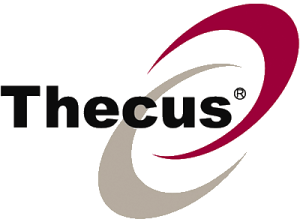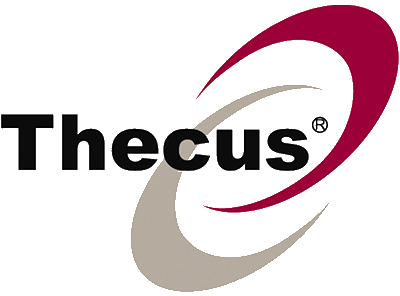 The other popular NAS brand that currently support Kodi is Thecus. like Asustor, Thecus has been manufacturing NAS for a number of years. Among many of the apps available in the app centre, you will find KODI among many others. However, most Thecus do not arrive with a remote control and you will need to find a third-party application in order to control the KODI desktop environment. Alternatively, you can attach a wireless mouse, wireless mouse or keyboard in order to control the user interface of Kodi on the Thecus.
Which Thecus and Asustor NAS should I buy for Kodi in 2018
Below are for NAS devices from Asustor and Thecus that will perform exceptionally well with Kodi. It is worth mentioning that there are other Thecus NAS and Asustor NAS for Kodi that support the software, but in order for the best playback and control, the 4 devices below are the very best Price Vs Power Vs Control available. It is also worth adding that you should consider a 2 Bay NAS if you are only using this NAS for entertainment purposes and a 4-Bay NAS if you intend to use it for more than just Media – as the 4-Bay NAS arrive with much better hardware options and better capacity planning.
The Best 2-Bay for Kodi – Asustor AS6302T NAS Server
Asustor AS6302T

ASUSTOR AS6302T, 2 Bay NAS, Intel Celeron Dual-Core 2.0GHz Processor, 2GB DDR3L RAM

Where shall I begin? This plucky 2-Bay is just full of surprises! Featuring both HDMI 2.0 and Dual LAN ports, this dual core intel based NAS arrives with fantastic RAID support and an impressive range of apps in their app center. The NAS software lacks a little of the polish of the Synology or QNAP NAS alternatives, but it arrives with hundreds of apps, as well as several versions of KODI to display via the HDMI port.

Likewise, this device arrives with a remote control and Keyboard/Mouse support via USB (plus a mobile remote app too!), so you will have a powerful, capable and controllable KODI NAS for 2018. Do check out the host of mobile applications on your iPhone or Android device now too.

Score Based on Units sold, Review and User Feedback

EU
UK
US
The Best 5-Bay NAS for Kodi – The Thecus N5810 NAS Server
Thecus N5810 5-Bay

Intel® Celeron®J1900

Quad-Core SoC

4GB RAM

LCD Panel

Although the Thecus N5810 is the oldest NAS on the Kodi list here, it is easily still a really great NAS – possibly one of the best they have ever produced. Starting from a number of design innovations that would make the likes of QNAP stop and pay attention, there is even a very (the N5810 PRO) that arrives with an inbuilt UPS to protect you from power failure.

Featuring fantastic internal cooling, LCD panel for real-time information, 5x HDD bays and a large supply of USB front and back, it arrives with the abilities of any modern NAS. Finally, it arrives with significantly more apps than even Asustor with 4 different versions of KODI available, all displayable with HDMI. Though it is worth highlighting that it does not arrive with a remote control and you will need to source a mobile phone app alternative.


Score Based on Units sold, Review and User Feedback

EU
UK
US
 The Best 4-Bay NAS for Kodi – The Asustor AS6404T NAS Server
Asustor AS6404T

4-Bay NAS

Intel Celeron J3455 Quad-Core 1.5 GHz (brust up 2.3GHz) Processor

Memory: 4GB SO-DIMM DDR3L (4GB x2, Expandable. Max 8GB)

If you thought the Asustor 2-Bay was good but lacked a certain something in the long-term storage and RAID department, then you need to go up to this BEAST of a NAS. It features everything that the 

ASUSTOR AS6302T NAS has, however just MORE! An improved, faster, more capable and 4 core CPU in the Intel J series J3455 chip.

Additionally, it arrives with double the maximum memory at 8GB (arriving with 4GB). Even though it is double the NAS of the powerful 2-Bay, it manages to do this and only be 40% larger and consume only 50% more power – very impressive indeed. Additionally, it, of course, supports multiple versions of Kodi and arrives with a remote control. It may cost more, but you get so much more!

EU
UK
US
The Best 2-Bay Featured NAS for Kodi – The Thecus N2810PRO NAS
Thecus N2810PRO

2-Bay NAS

Intel® Celeron N3160

1.6GHz burst up to 2.08Ghz Quad Core

4GB DDR3 Memory

The Thecus N2810 2-Bay NAS series released in 2017 was largely unnoticed at launch and it is only now after the dust has settled and the bigger brands like QNAP and Synology NAS have moved onward, that the true value of this beautifully crafted 2 HDD / SSD NAS has been appreciated. Like the Synology 2-Bay series, the Thecus N2810 arrives in several versions depending on your budget or your needs. A Standard N2810 with a dual-core Intel chip, a N2810 Plus series with excellent quad-core Intel CPU, a PRO series with an exceptionally recent intel quad core and 4GB of memory, and finally a Windows Storage server (WSS 2012) version that we will largely ignore today.

The N2810 Standard, Plus and Pro are ALL Kodi compatible and can have the media center application installed (with several versions available). Like the N5810, it does not include a remote control, but this is easily worked around with a mobile app-based remote control or a keyboard/mouse. What makes this particular NAS interesting is that it manages to squeeze so many of the factors of all the other 3 units mentioned today, into a single two-bay NAS. Dual LAN, VGA/Coms port, multiple USB front and back, compact metal chassis, lockable HDD trays and more. It is the best Price Vs Hardware option by far.


EU
UK
US
NETFLIX, Plex Media Server, iPlayer Apps and more for NAS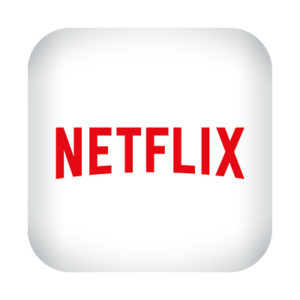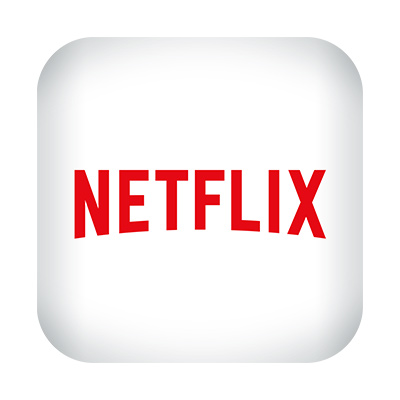 Along with Kodi, there are of course other applications available for both Thecus and Asustor NAS. Because the application centre is so big on these minor brands, you are able to find numerous third-party apps that are ready to go. Software such as Netflix, Plex media server, BBC iPlayer, Twonky and other multimedia playback software will be available. However, it is worth mentioning that unlike Synology or QNAP NAS, the application centre with Asustor and Thecus is updated far less regularly and you may encounter problems with software stability.
If you want to learn more about using the best PN with Kodi,  then click below: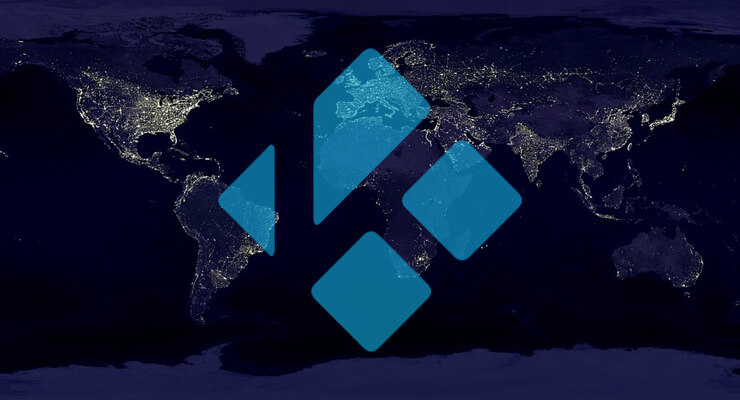 Articles Get Updated Regularly - Get an alert every time something gets added to this page!
This description contains links to Amazon. These links will take you to some of the products mentioned in today's content. As an Amazon Associate, I earn from qualifying purchases. Visit the NASCompares Deal Finder to find the best place to buy this device in your region, based on Service, Support and Reputation - Just Search for your NAS Drive in the Box Below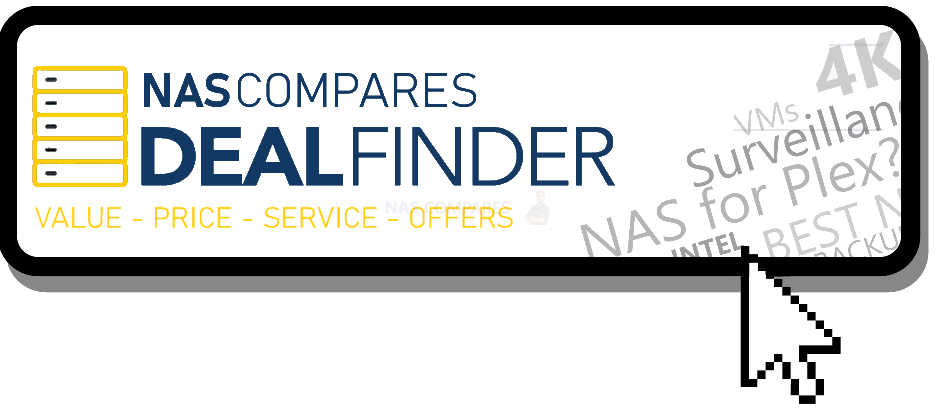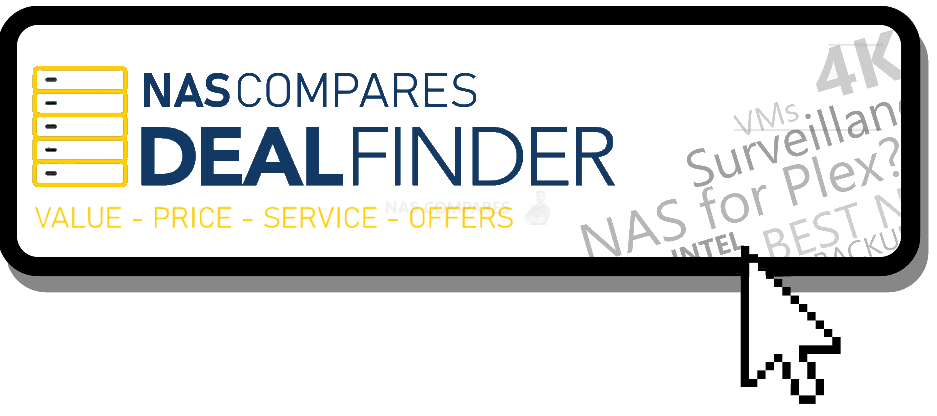 SEARCH IN THE BOX BELOW FOR NAS DEALS
Need Advice on Data Storage from an Expert?
We want to keep the free advice on NASCompares FREE for as long as we can. Since this service started back in Jan '18, We have helped hundreds of users every month solve their storage woes, but we can only continue to do this with your support. So please do choose to buy at Amazon US and Amazon UK on the articles when buying to provide advert revenue support or to donate/support the site below.


Finally, for free advice about your setup, j
ust leave a message in the comments below here at NASCompares.com and we will get back to you.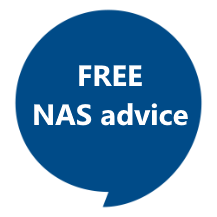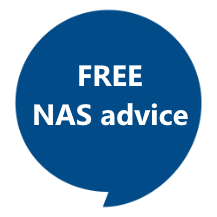 Need Help?
Where possible (and where appropriate) please provide as much information about your requirements, as then I can arrange the best answer and solution to your needs. Do not worry about your e-mail address being required, it will NOT be used in a mailing list and will NOT be used in any way other than to respond to your enquiry.
Terms and Conditions
Alternatively, why not ask me on the
ASK NASCompares forum
, by clicking the button below. This is a community hub that serves as a place that I can answer your question, chew the fat, share new release information and even get corrections posted. I will always get around to answering ALL queries, but as a one-man operation, I cannot promise speed! So by sharing your query in the
ASK NASCompares
section below, you can get a better range of solutions and suggestions, alongside my own.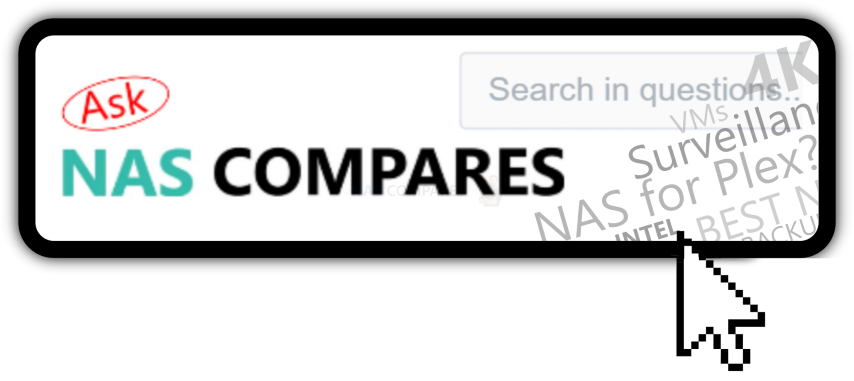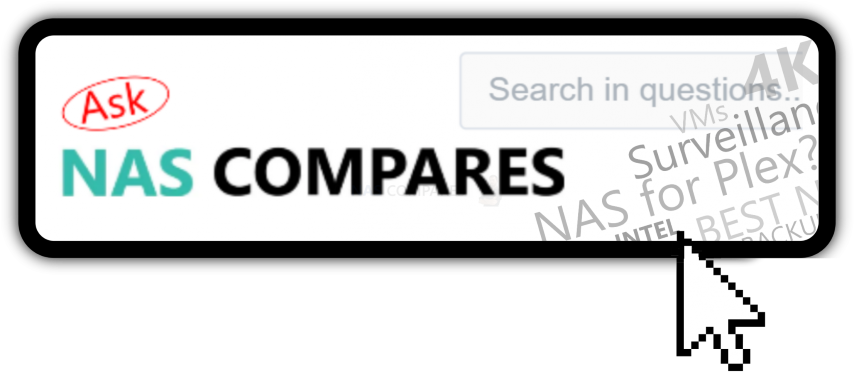 This description contains links to Amazon. These links will take you to some of the products mentioned in today's video. As an Amazon Associate, I earn from qualifying purchases