Comparing the Synology DS920+ vs the QNAP TS-453Be NAS Drive
When it comes to NAS devices in 2020, two of the biggest brands that you can invest in with your data are Synology and QNAP. In a short few years, these two network-attached storage brands have largely dominated the field in both the home and business sectors and unsurprisingly have a myriad of solutions for practically any data problems. Whether this is going to be your first, second or 10th NAS purchase, statistically you are likely going to buy a Synology or QNAP device. In recent weeks we have shared the news that there are a series of brand new Synology NAS diskstation devices arriving on the market shortly and, needless to say, many of you are curious about whether it is worth buying the brand new devices or take a look at what is currently on offer to buy in the previous generation, in the hopes of bagging a bargain. Today I want to compare the brand new flagship Synology DS920+ NAS with the hugely popular current QNAP TS-453Be, to see if if you are better off with the new or old device right now. Both NAS' represents the ideal hardware and software architecture of both brands, but with almost 3 years of release difference between them, there is a noticeable difference in price and the diversity of components they feature inside and out. So let's dig a little deeper and find out which NAS deserves your data.
What can Both of the

QNAP TS-453Be

and Synology DS920+ NAS Do?
Of course, if you are going to go to the trouble of spending hundreds of pounds on a good network storage solution, whether as an alternative to cloud services like DropBox and Google Drive, or as a means of streaming all of your media, then chances are that you want to be doubling sure that it is going to be able to perform the tasks you need
Both units feature the Intel-based processors for a good price vs hardware balance in the Intel Celeron series
Both the DS920+ and TS-453Be are built of plastic desktop compact chassis, thereby reducing power consumption, noise and heat generated
Both can Stream and Transcode on the fly (so, live) 1080p HD or 4K media, with superior performance natively and mid-range performance in Plex, though if you want a top-end Plex Media Server for 2020, you need to look at an i3, i5 or i7 Processor NAS
Both the Synology DS920+ and TS-453Be NAS support AI-supported photo and 'thing' recognition supported to a very high degree from the free branded software included, in the form of QNAP QuMagie and Synology Moments (soon to be Synology Photos)
For Business users who currently enjoy the use of G Suite or Office 365, both of these NAS provide excellent means to backup your mass cloud accounts (as well as natively sync, dupe and configure rules on the fly) with Active Backup Suite and Boxafe
Both the QNAP TS-453Be NAS and Synology DS920+ NAS support snapshots, for more incremental and version protecting failsafe in efforts to protect you from Malware and Ransomware attacks, by allowing multi-versioning storage history to browse through and restore
Both the Synology and QNAP NAS allow you to mount cloud services as visible localized storage to interact with on the NAS thanks to HybridMount and HybridShare (DSM 7.0)
Both units are DLNA certified so can be accessed, browsed and played from by popular DLNA devices, such as Amazon Firestick, Alexa, Google Home Chromecast, Apple TV, Bose, Sonos, iPads, etc, as well as connectivity between these platforms with IFTTT, though it is certainly worth highlighting that only Synology have dedicated first-party applications for the Alexa and Firestick platform
Both are multi-bay, RAID enabled devices NAS devices that support JBOD, RAID 0, RAID 1, RAID 5, RAID 6 and RAID 10 (Synology Hybrid RAID too for the DS920+), as well as supporting the very latest SATA based 14TB and 16TB NAS Hard Drives from brands like WD Red, Seagate Ironwolf, Western Digital UltraStar and Seagate EXOs media.
Both units can be expanded too with the Synology using a DX517 to expand to 9-Bays total, or use the QNAP TR-002, TR-004, TR-104C and TR-106C expand the QNAP TS-453Be to even more bays by utilizing multiple expansions at once
Both devices run on their own proprietary operating system that can be accessed remotely or locally. These include regular updates to the firmware, security patches, applications and more. Ranging from multimedia, home and multi-tiered backup applications, to more business end tools such as Surveillance software, Virtual Machine deployment and business-class backup and synchronization tools. Synology utilize DSM and QNAP use QTS.
Both the TS-453Be and DS920+ use and can be accessed equally by a multitude of mobile applications such as DS File, DS Video, Moments, DS Photo, DSCam and DS Music from Synology, and QFile, QMusic, QVideo, QuMagie and more from QNAP – these are created by and constantly improved by each brand respectively
Both NAS are completely compatible with Windows, Android and Mac systems, as well as acting as a bring between software platforms to share and distribute files for migration and file sync
Both units can be used as a mail and/or business servers, providing excellent 3rd party CRM and first-party CMS systems on the QNAP NAS platform, as well as the fantastic Synology collaboration Suite of applications Chat, Drive, Mail, Calendar, Office and Active Backup Suite
So, regardless of whether you buy the TS-453Be or DS920+ NAS, you are going to have a remarkably functional NAS drive. But, let's dig a little deeper into the differences between these two devices.
Synology DS920+ vs the TS-453Be QNAP NAS – Design
As already mentioned, the Synology DS920+ and QNAP TS-453Be are very much ideal examples of what both brands are about. Both have quite contrasting ideas off of what the NAS industry wants in its hardware, as well as the ways in which the average end-user might wish to interact with their data, and this is clearly apparent in the hardware architecture and overall design of the individual server chassis. The older TS-453Be features numerous unique physical features, but are all present on a remarkably compact, plastic black and blue chassis. It is a very well contained casing that surrounds a metal internal structure and does this while still managing to incorporate a considerable number of physical inputs for the end-user to access it as they see fit. QNAP has always tried to maintain a good balance between network access, internet access and direct local physical access for users and their data.
This slideshow requires JavaScript.
Synology and the DS920+, on the other hand, are designed to be almost exclusively internet or network access and because of this, the device is fantastically streamlined and if anything is a great deal easier on the eye. Design aesthetics like this might not seem hugely important one might think on a device designed to be out of sight or remotely access, but there is no avoiding that the Synology physical design is the winner here and although it does lose out in terms of a number of ports and connections (that we will talk about in the hardware section in a bit later), this technology design rhetoric wins a great many people over. Even in terms of practicalities, it still scores high. For example, ventilation in the Synology DS920+ is a little bit more organised and featuring passive airflow on all sides that include branded Synology vent panels with mesh filters on either side, which is an excellent touch. The rear of both devices feature an active cooling fan that can be adjusted automatically or manually by the user to maintain cooler core temperature or control noise when it's appropriate. However, the Synology has two small fans, whereas the QNAP NAS has one larger fan.
This slideshow requires JavaScript.
The result is that on balance according to the spreadsheets QNAP TS-453Be will utilise a pinch more power and make a pinch more noise than the Synology DS920+ NAS. Overall I've got to give the points for design overall to Synology on this one, as once you eliminate the bits that are specific to each brand and break it down to the common ground, the DS920+ scores higher.
QNAP NAS vs the 

Synology DS920+ NAS – Hardware
The hardware included with both the Synology DS920+ and TS-453Be from QNAP keenly highlight these brand's market priorities. Although there is arguably more hardware options available on the TS-453Be NAS, the most important components to the average buyer with a PC/Computer background (traditionally, the CPU and memory) is very similar on both units, with an Intel Celeron quad-core processor with 4K and transcoding support on both devices. However, the Synology DS920+ arrives with a newer, more powerful and more efficient processor overall (J4125 vs J3455) which means it will utilise % of the CPU to perform the tasks you need and therefore more tasks overall at times of maximum utilisation. This CPU also opens the door to more efficient memory utilisation and although both of these devices arrive in similar memory capacity of up to 8GB, the QNAP supports DDR3L memory and the Synology support DDR4. with a speed/frequency increase of around 30% to 40% on the DDR4 memory, This further adds to improved potential performance when things get busy on the Synology NAS – a platform with an already well established intelligent background memory caching-and-flushing system working in the background of generally running of DSM as it is.
| | |
| --- | --- |
| | |
However, after this, the QNAP TS-453Be provides a whole lot more hardware to the end-user and this can easily be the turning point for most buyers. Both devices arrived with 2x 1Gbe LAN ports (opening to door to 200MB/s+ with LAG/Trunking) and USB 3.0 connectivity, but the QNAP has 5 USB 3.0 ports that can be used for external storage, wireless BT/WiFi dongle, UPS', external storage, input peripheral devices and many more. Alongside this the TS-453Be arrives with audio in and out ports, two HDMI ports for connecting visual devices and most impressively of all, the QNAP features a PCIe upgrade slot that allows you to increase your network interface port to 10Gbe, add SSD drives for caching and/or raw access, wireless access cards to create a widespread wireless AP between you your users AND even install cards that combine multiple of these services in a single module. The Synology DS920+ counters this with its inclusion of NVMe SSD bays inside that allows users to install SSDs for caching and improving internal operation speeds of the RAID array of hard drives inside. As good as this is, the QNAP with an upgrade card can still allow you to utilise SSD for this same purpose, but also allows you to use those SSDs for raw storage too and for those of you that want to use combined NVMe and  10Gbe combo cards to improve their workflow – you might well see the benefits of buying the lower-priced TS-453Be and then use the money saved on a QM2 upgrade card. Ultimately, neither the QNAP or Synology NAS can be given a clear advantage, as different users will find different aspects of the hardware to their advantage and therefore choosing between these two in terms of hardware is purely a personal decision and one that is reflective of your own environment currently.
Model
TS-453Be

DS920+

CPU
Intel® Celeron J3455 quad-core 1.5 GHz, up to 2.3 GHz
Intel Celeron J4125 4-core 2.0 GHz, burst up to 2.7 GHz 4 MB Cache
Benchmark
3035
3035
Socket
FCBGA1090
FCBGA1090
GPU
Intel® UHD Graphics 600 250 – 750 MHz (8GB)
Intel® UHD Graphics 600 250 – 750 MHz (8GB)
RAM
1X 2GB DDR3 (up to 8GB)
1X 4 GB DDR4 (expandable up to 8 GB) 2400 MT/s
RAM slots
2X
2X
Cache
NO (Optional via a PCIe adapter )
2 x M.2 2280 NVMe SSD (drives not included)
External port
• 5X USB 3.2 Gen 1 (5Gbps)
• 2, HDMI 1.4b (up to 3840 x 2160 @ 30Hz)
• IR Sensor (RM-IR004)
• 2 x USB 3.0 port (5Gbps)
• 1 x eSATA port
LAN
2 x 1Gbit (RJ-45)
2 x 1 Gigabit (RJ-45)
PCIe slot
PCIe Gen 2 x2
NO
Synology DS920+ vs the TS-453Be NAS – Performance
Both the Synology and QNAP NAS we are looking at today are great examples of why personal storage is so popular in 2020. Is not just a hard drive that you access over the network or internet, and has evolved into a complete operating system with its own graphical user interface, apps and has moved away dramatically from being a client device like a USB drive, and into to a host device. This is thanks in no small part to the core internal software that you will interact with, with the QNAP TS-453Be arriving with QTS and the Synology DS920+ with DSM. Both of these platforms are incredibly evolved and will give you a very good software platform that allows access via the internet or locally to your data and handle it in the most tailored fashion possible. The full software options I have already detailed at the top of this article, showing you just want both brands can give you, but after that, there are certain key differences in the software architecture of both NAS companies that may appeal to different users. The Synology DS920+ software is far more geared towards a slick and easy user experience, comparable to Apple and it's iOS and OSX platforms. The majority of tough decisions or even those with the nearest hint of a technical choice will often be hidden in the background to keep things simple and a lot of the complexity of the data management and processing on the platform is hidden in the background. There are also some great software options from Synology (unavailable from any other brand) that allow you to replace existing third party apps in your environment that may already be utilising the cloud (so your data is not being kept in-house), such as Skype, WhatsApp, Google Docs and Google Drive to name just a few. Synology heavily prioritises its own software and its first-party apps general, and this is very present on the silky smooth user interface of DSM.
The QNAP software is far more geared towards traditional Windows and Android users overall. It is still a very, very user-friendly platform and will not be overall complex for a new NAS user to handy it's default settings. However, the QTS platform on the TS-453Be will provide you with more information and configuration options, which some users may find intimidating at times. On the flip side, however, the QNAP NAS software has far, far more applications in first and third party form overall that allow you to do do some incredibly unique and fun things with your data. One comparison I will often make between Synology and QNAP is to compare PC gaming and console gaming. One provides a rigid, less flexible, but ultimately more solid software experience. whereas the other provides a much more adaptive and customizable if sometimes technical and hands-on approach.  Both means have their own merits and audience, but not both styles suit everyone so there is a place for either. The Synology NAS provides so much first-party support and the sheer scale of investment the company has made in those apps and the licenses needed to make sure they are supported so widely (they have Amazon Fire TV and Alexa official apps and a client VM clone tool too) cannot be seen as anything but a good thing. However, if you want to rely on third-party applications that you may already own on your client devices or they are factored into your hardware already so you need a storage device that is a little more adaptive to your own personal setup (not the other way around), then the QNAP TS-453Be will be more able to adapt to your existing software needs. QNAP still has a huge array of fantastic first-party applications (and overall, more business tools too), they just lacked a few of the polished touches of their Synology counterparts at times and their client apps are only extended to desktop and mobile devices.
| | | |
| --- | --- | --- |
| Model | TS-453Be | DS920+ |
| Encryption engine | Yes (AES-NI) | Yes (AES-NI) |
| Power | 15 W / 30.04 W | 32.17 W / 9.69 W |
| Sound Level | 21.1 db(A) | 19.8 dB (A) |
| Codec h264 | Decode / Encode | Decode / Encode |
| Codec h265 8bit | Decode / Encode | Decode |
| Codec h265 10bit | Decode | NO |
| Codec VP8 | Decode / Encode | Decode / Encode |
| Codec VP9 | Decode | Decode / Encode |
| Codec VC-1 | Decode | Decode |
| Codec AVC | Decode / Encode | Decode / Encode |
Additionally, it is worth remembering that the Synology arrives with support of the BTRFS file system, so it opens the door to faster snapshot creation, file error code correction and faster shared folder duplication. The QNAP only supports EXT4 which is still a very widely used file system in its own right however. Additionally, the regular RAID configuration settings you would expect in this 4-Bay NAS choice are present, but the Synology NAS supports the fluid RAID system SHR – which allows you to mix and match drives later down the line. If you are considering these NAS drives for video media streaming and more graphically demanding tasks though, a quick cheat sheet:
| | | |
| --- | --- | --- |
| Model | TS-453Be | DS920+ |
| PLEX HD | Yes (mostly but requires a memory increase) | Yes (mostly) |
| PLEX 4K | Yes (without transcoding) | Yes (without transcoding) |
| Native 1080p | Yes (Mostly) | Yes (Mostly) |
| Native 4K | Yes (Mostly) | Yes (Mostly) |
| VM Support | Yes, Depending on Memory Allocated | Yes, Depending on Memory Allocated |
| Containers | Yes, Depending on Memory Allocated | Yes, Depending on Memory Allocated |
| File System | EXT4 and BTRFS | EXT4 and BTRFS |
| Backup Types | NAS-to-(NAS,PC, Mac, Mobile, USB, Cloud) | NAS-to-(NAS,PC, Mac, Mobile, USB, Cloud) |
So, if you intend to use your NAS for multimedia, then both the Synology DS920+ and QNAP TS-453Be will give you a huge amount of support of streaming and accessing your photos music and video files. For Plex media server you will likely see improved performance overall on the Synology DS920+ in the majority of cases with the exception of some h.265 compressed formats. However, do not overlook the fact that the QNAP TS-453Be arrives with very close performance in terms of network and internet streaming that may or may not need transcoding, as well as that great local access over HDMI (with a remote control in physical or mobile app form) that allows near-zero latency of even 4K Media via its HDMI output (at 60FPS for 1080p and 30FPS for 4K). Additionally, although the hardware inside the Synology NAS is better overall in traditional streaming means so multimedia will be enjoyed with a lower overall hardware resource cost, there are many more apps on the QNAP NAS platform to access your media (Photos, Music and Video) and more types of media server host software (Emby, Twonky, Mosaic and a whole bunch of unofficial ones) to engage your devices with. So once again, choosing between the DS920+ and TS-453Be is a matter of the end-users own priorities and preferences in how they want to interact with their data.
QNAP NAS vs the 

Synology DS920+ NAS –

Conclusion
Choosing between the TS-453Be from 2018 and the Synology DS920+ from 2020 should be a very simple choice. Normally with the newest NAS being over 2.5years older in architecture, it would end up leading many to automatically assume that it must clearly be the better choice. However, chances are that right now you can pick up QNAP TS-453Be at an appealing price right that is going to be a decent % lower than the  DS920+, where that saving could lead to bigger HDDs, adding improved NICs or SSD caching. So, therefore the real discussion here should move towards how much better is the Synology DS920+ overall and, ultimately, is it enough to justify that price tag? That is a choice for you. Both NAS' clearly have strengths in different areas of the home and SMB server market and it would be remiss of me to ignore that more network versed and more technically experienced users may find the Synology NAS platform limiting in it's conventions, Whereas, more novice user or user that wants their storage to 'do what it says on the tin' and happy to pay a little more to know the job will get done will certainly want to opt for the Synology NAS platform. There is an argument for both side, however, I simply think it comes down to your own skillset in the world of data storage and in that department, both of these NAS have already chosen their core audience. But, if you need a final word on this and cannot decide to buy the DS920+ or TS-453Be NAS;
Best NAS for Plex Media Server = The Synology DS920+ (for it's newer, more powerful and more efficient hardware inside)
Best NAS for Surveillance = The QNAP TS-453Be (for its x8 camera licences compared with x2, as well as HDMI and KVM support overall)
Best NAS for Virtual Machines = A Tie! (The DS920+ has more powerful and more efficient hardware inside, but the TS-453Be has many more software options)
Best NAS for Photographers = The Synology DS920+ (As it has 2 Photo Applications,NVMe SSD caching to improve common file/thumbnail storage retention, is User Friendly and BTRFS + SHR will prove very useful long term)
Best NAS for VideoEditors = The QNAP TS-453Be (As it can be evolved to support 10Gbe, SSD Caching and SSD Storage for live editing of video on the NAS)
Best NAS for Business = A Tie! (The DS920+ has many more software tools included to replace existing business collaboration applications, but the TS-453Be supports many more 3rd party apps, which may well be your priority)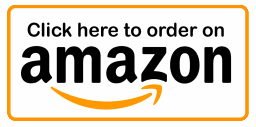 📧 LET ME KNOW ABOUT NEW POSTS 🔔
Join 1,582 other subscribers
Get an alert every time something gets added to this specific article!
This description contains links to Amazon. These links will take you to some of the products mentioned in today's content. As an Amazon Associate, I earn from qualifying purchases. Visit the NASCompares Deal Finder to find the best place to buy this device in your region, based on Service, Support and Reputation - Just Search for your NAS Drive in the Box Below
Need Advice on Data Storage from an Expert?
We want to keep the free advice on NASCompares FREE for as long as we can. Since this service started back in Jan '18, We have helped hundreds of users every month solve their storage woes, but we can only continue to do this with your support. So please do choose to buy at Amazon US and Amazon UK on the articles when buying to provide advert revenue support or to donate/support the site below.

Finally, for free advice about your setup, j
ust leave a message in the comments below here at NASCompares.com and we will get back to you.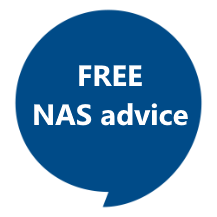 Need Help?
Where possible (and where appropriate) please provide as much information about your requirements, as then I can arrange the best answer and solution to your needs. Do not worry about your e-mail address being required, it will NOT be used in a mailing list and will NOT be used in any way other than to respond to your enquiry.
Support What We Do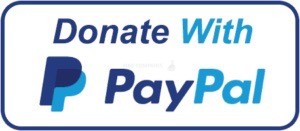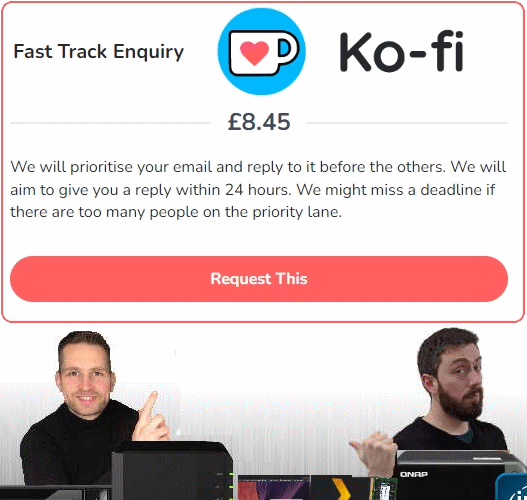 Terms and Conditions
Alternatively, why not ask me on the
ASK NASCompares forum
, by clicking the button below. This is a community hub that serves as a place that I can answer your question, chew the fat, share new release information and even get corrections posted. I will always get around to answering ALL queries, but as a one-man operation, I cannot promise speed! So by sharing your query in the
ASK NASCompares
section below, you can get a better range of solutions and suggestions, alongside my own.
Summary
Reviewer
Review Date
Reviewed Item
Synology DS920+ vs QNAP TS-453Be NAS Drive Comparison
Author Rating