Synology DSM 7.0 Now Available – 7 Reasons to Upgrade from DSM 6.2
As many of you might well have heard, after several long years of waiting, Synology DSM 7.0 (the NAS software, GUI and storage services platform from the brand) has finally been officially released. It's been a long road and one that I have been following on and off for almost 3 years since its initial reveal, with DSM 6.2 receiving several key updates in the meantime and many users are pondering whether to upgrade their existing Synology NAS server to the latest version. Synology will continue to maintain DSM 6.2 (as some systems are not able to use DSM 7 yet), though obviously, this will decrease over time as DSM 7.0 becomes the Synology's focus. so, today I wanted to discuss 5 reasons why you should upgrade to DSM 7.0 on your Synology NAS today. If you are still on the fence about it, worried about how some applications or services will deal with the migration, below is the latest videos and articles on DSM7 from NAS Compares that will convince you whether to proceed or play it safe.
---
Recommended DSM 7.0 Articles:
The Synology DSM 7.0 FULL REVIEW – https://nascompares.com/synology-dsm-7-0-full-review/
How Well Does DSM 7.0 Run on Different Synology NAS – https://nascompares.com/2021/06/18/synology-dsm-7-0-how-well-does-it-run
Synology 2021 – Focus on DSM 7.0 – https://nascompares.com/2020/12/07/synology-2021-focus-on-dsm-7
DSM 7.0 Early Impressions – https://nascompares.com/2020/12/17/synology-dsm-7-0-beta-early-impressions
---
Synology DSM 7.0 – The Responsiveness and Fast Login Speed
Synology DSM and their NAS platform, in general, has always been praised for its responsiveness. Whether accessing your NAS through a web browser, mobile application or general network device, DSM has always managed to give you a tremendously confident sense of 'local' when accessing the system GUI. It can be all too easy to forget that when you are interacting with a Synology NAS and DSM through the web browser, that you are not accessing anything connected directly – it is all being conducted via the network, local WiFi or Remotely via the Internet. Synology DSM 7 was always very responsive and (unless you are connecting on a weaker network or using a particularly weak system heavily) it only ever seems to have the slightly larger latency than the PC I would be using to access it on. However, DSM 7 has really managed to find some extra hears in there and one of the first things you will notice when you make the upgrade to DSM 7 on your NAS is that the system is even more responsive.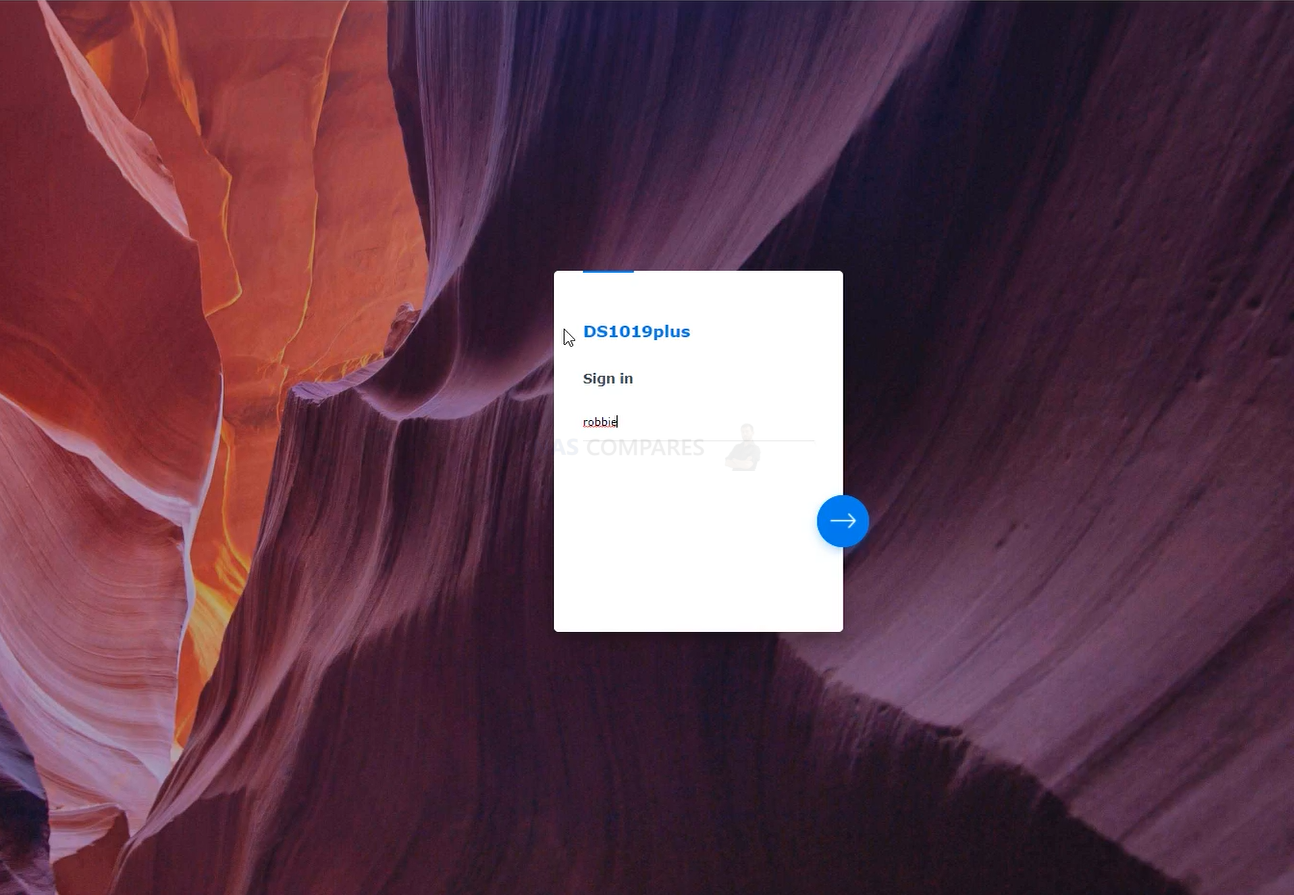 As mentioned, DSM 6.2 was no slouch, but DSM 7 manages to tweak a number of back end settings and responsive input points (such as the login screen verification, sub/context menus when in use, moving between multiple windows) to make general navigation significantly higher in feedback/reaction. Although this is clearly at its most noticeable when you first log into the system (and this was featured at its initial preview back in 2018), it is a speed of access that persists pretty consistently and only really starts to dip when the system is under particular stress. Also, DSM 7 has a recommended memory minimum of 1GB, however, it can still be downloaded officially from Synology for systems like the DS115j and DS220J that feature 256MB and 512MB respectively – with comparable performance still maintained. So, although it feels less important than the rest of the reasons here, a good reason to upgrade to DSM 7 is to enjoy a much more responsive and reactive Synology NAS GUI!
Synology DSM 7.0 – Much Clearer and Intuative Storage Manager
For many users, the intimidation of managing their storage system on day 1 or day 1000 never really goes away. As robust as a Synology NAS system might appear, the fragility of your storage, once it is displayed as 'all your data spread across many hard drives', can be rather disconcerting – especially when your data is mission-critical! Over the years, many brands have gone one of two ways about their storage management GUI – either they have gone SUPER technical, in order to make sure the end-user has all (too much?) information at their fingertips. Otherwise, many brands and their software (including Synology DSM 6.2) provide a more generalized display of the information of their storage architecture. This will include largely text-based displays, but presented as tabs and blocks of information that relate to individual disks, storage pools and volumes (with context menus for maintenance). Synology DSM 6.2 has always had a little bit of an identity crisis when it comes to the storage manager and this si something that DSM7 has resolved by providing a much better selection of graphical representations of the NAS, Drives, SSDs and makes the whole display about 10x more intuitive to the data storage novice.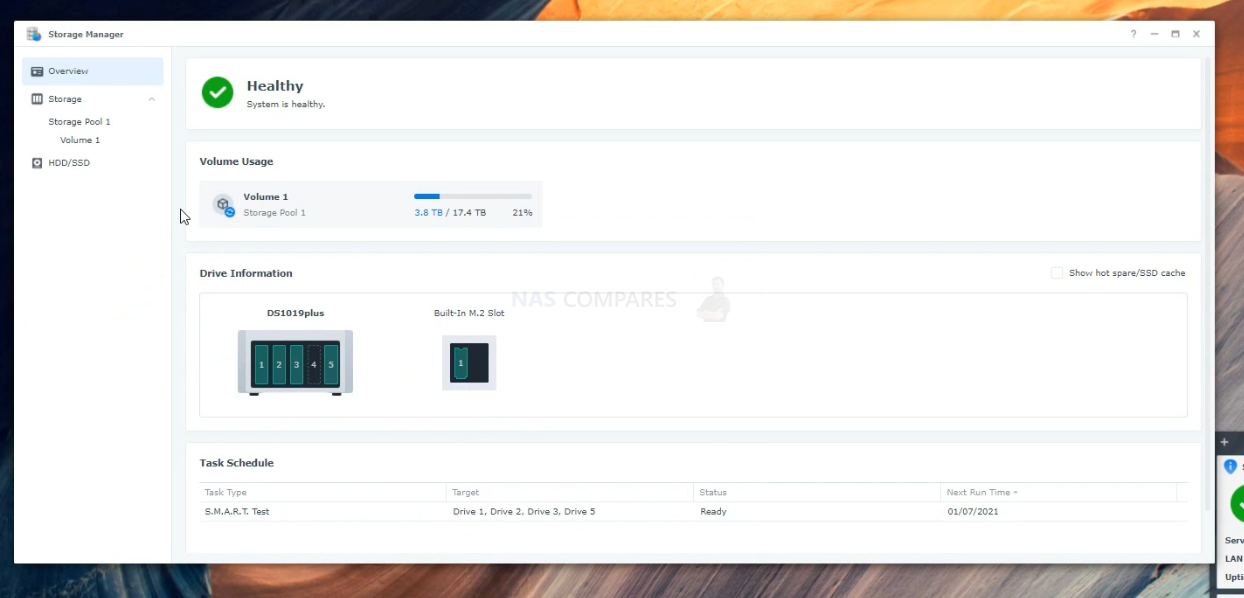 This way of displaying storage information more graphically is something that Synology had already begin to integrate with the SSD caching bays, displaying how the cache was being utilized, displaying hit rates and utilization – but in a much more visually understandable form and it is good that this has been implemented across the system in a much broader way. If you have been using your NAS for a few years already, then chances are that the benefits of this newly designed storage manager will be a little lost on you, but for those setting up a brand new Synology NAS or are still a little green on the subject of RAID, storage pools and volumes – it will be massively useful.
Synology DSM 7.0 – Improved Cloud Connectivity and Storage Mounting
There was a time when users would have to make a choice between NAS or cloud services (such as Google Drive and Dropbox) for where their data would live, with one inevitably being more suitable than the other. However, in more recent times, the benefits of having BOTH in place has been heavily emphasised, with the ease of access globally of a cloud combined with a centralized local server to ensure constant connectivity and security where it matters most. Although cloud connectivity existed in Synology DSM 6.2, it has to be noted that it has been substantially improved in DSM 7.0. A great deal of these improvements are focused on the use of Synology's C2 platform, as well as how this storage appears to a local NAS user.
This slideshow requires JavaScript.
One that we already knew about but is nice to see a move from beta to full release is the Hybrid Share application. Hybrid Share, which combines C2 storage flexibility and synchronization capabilities with on-premises bare metal (NAS) solutions, and C2 Identity, a hybrid cloud directory as a service to simplify cross-site domain management. Together with platform improvements such as supporting up to 1 Petabyte volumes for super-large tasks, DSM 7.0 also introduces security improvements in the form of Secure SignIn. A 2 step verification tool similar to Google Authenticator, but dedicated to Synology NAS solutions. Other new additions to the C2 cloud platform (that can be used within DSM 7.0) are C2 Password, C2 Transfer, and C2 Backup are standalone solutions that address modern needs to protect passwords, share sensitive files, and back up any endpoints and common SaaS cloud services – which were already well supported in DSM 6.2 in Active Backup 365/Google Workspace.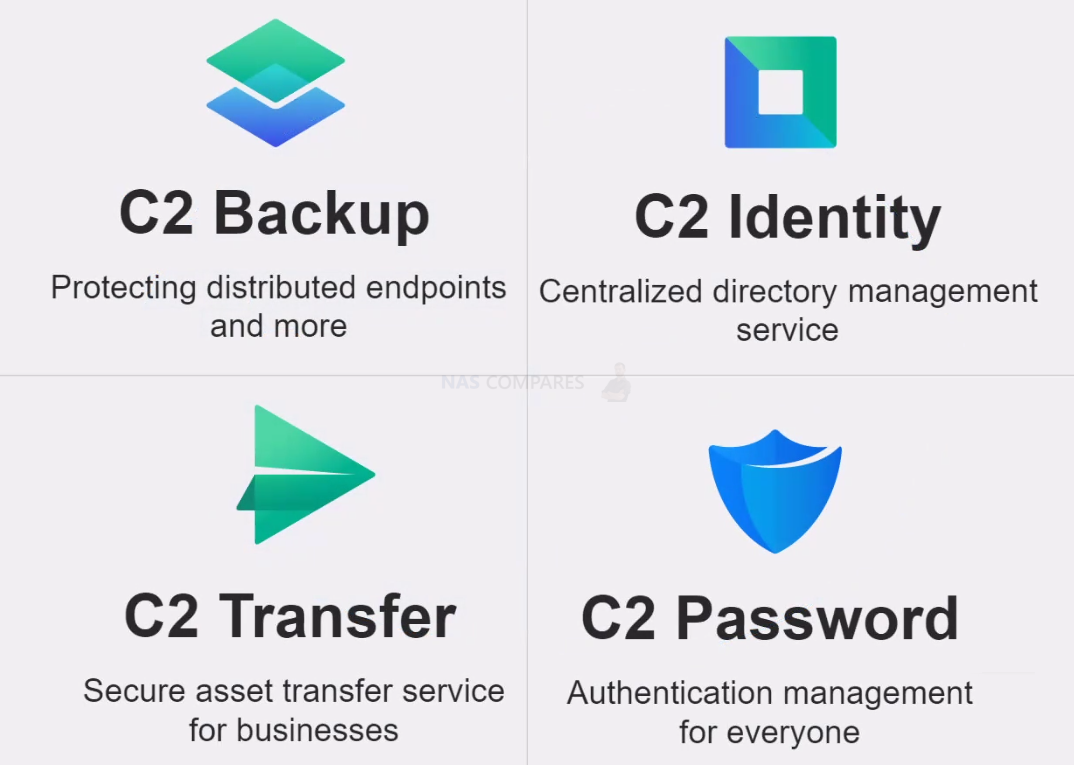 Although a few of these features are still accessible in DSM 6.2, the full complement of services is only available on DSM 7.0 and rolling out one by one between now and mid-July. So, if you already factor Synology C2 into your storage setup, you will be improving the access and security of your storage environment by upgrading. Though do remember that at the time of writing, several of the enterprise-grade XS, SA and FS systems are still awaiting the DSM 7.0 upgrade choice, so you may be forced to wait.
Synology DSM 7.0 – Much, MUCH Better RAID 6 Handling & Fast Repair
Anyone that has ever lost data from a NAS will have learnt two very important things, 1 – RAID is not the same as a Backup and 2 – Sometimes 1 disk of failure protection is not enough! Synology has always provided RAID 6 support to any NAS system with more than 4 Bays (even the more modest J series), but even if you are prepared to overlook the capacity drop of switching from RAID 5 to RAID 6, there is the added negative of the performance drop that you can endure. RAID 6 requires the system to create double parity architecture in the configuration/storage pool, which can result in the CPU having to work a little harder to write data, reducing the performance AND increasing resource use. Likewise in the event of a single drive (or even two) drives failing, this results in much slower system performance as the RAID configuration need rebuilding with new drive media. Synology DSM 7.0 however not only provides a much more rapid RAID rebuild system but also promises vast improvements on performance on a RAID 6 during its degraded state whilst you await rebuilding too!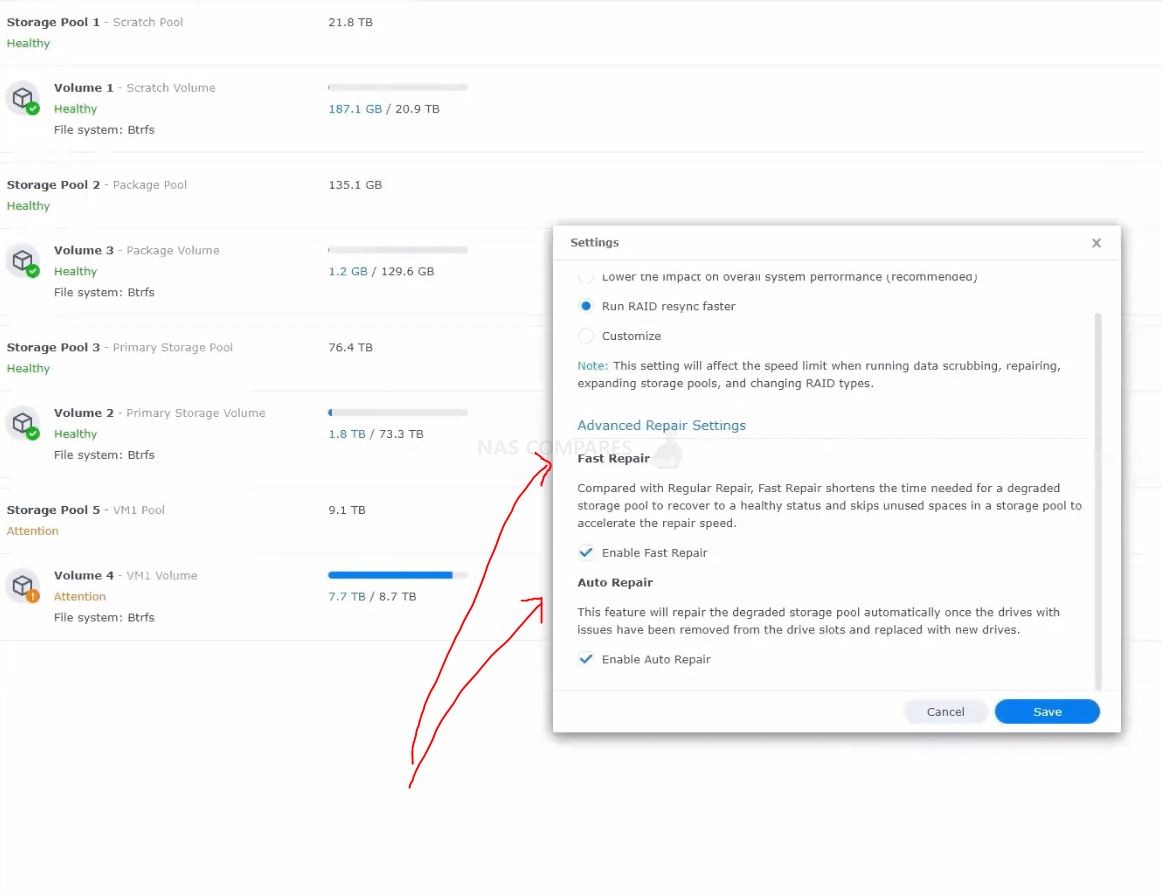 Although the improvements to degraded RAID performance are good (especially appealing to integral business data users), the faster rebuild option is a much more universally appealing addition in DSM 7 to considering upgrading now. Unlike normal RAID rebuilding in DSM 6.2 (which incidentally also can have its priority scaled up as needed to marginally increase build time) which rebuilds the data block by block, regardless of whether there is data in that area of the array, the new Synology Fast Repair will only need to rebuild the areas of the storage pool where the data actually resided. So if you have a 4 Disk RAID, that is only 20% full/used, the fast repair option will only need to build that area and not the empty area of space. Although no one likes to dwell too much on RAID failure and it's an odd reason to consider upgrading from DSM 6.2 to DSM 7.0, it's still a very interesting feature that will significantly reduce the lesser performance associated with RAID rebuilding.
Synology DSM 7.0 – It is Much More Secure
Although I have already partially touched on this, Synology has really ramped up the security settings and default parameters of DSM 7.0 noticeable. That is not to say that DSM 6.2 isn't safe but given the increased cloud connectivity and improvements in control that is present in DSM 7 (as well as the improvements made with their C2 platform), you definitely get the feeling that the ways and means of accessing your system have been tightened considerably. These include:
Enhanced the password policy. Passwords must exclude username and description, include both upper-case and lower-case letters as well as numerical digits. The minimum password length is eight characters.
Added the ability to delegate predefined administrator roles to non-administrator user accounts and allow them to manage certain services and system settings, offering more flexible permission management.
Added the ability to require imported users to change their passwords after their initial DSM logins.
Enhanced LDAP client authentication performance by reducing the number of queries sent with a caching mechanism.
DSM 7.0 also introduces security improvements in the form of Secure SignIn. This brand-new authentication system makes two-factor effortless and straightforward to use (FAST FORWARD IN THE VIDEO BELOW TO 01:40)
The following services and packages now support UPN logins: Synology Assistant, Hyper Backup, Synology Mail Server, Synology Calendar, and Shared Folder Sync.
Enhanced domain database synchronization performance by syncing only altered data.
Added the ability to block USB and console ports.
Enhanced QuickConnect connection process to strengthen security.
Provides only TLS 1.3 support for the Modern Compatibility option for TLS/SSL profile level.
Added the ability to set 2-factor authentication is mandatory for specific users or groups.
So, as you can see, it's a good combination of making existing working practices with your NAS much stronger AND introducing more system security defaults. With an increased concern in 2021 about ransomware and intrusions on public/private clouds becoming ever more lucrative to hackers – this impressive pile of security improvements on your NAS might tip you over the edge from DSM 6.2 to DSM 7.0
BONUS Reason to Upgrade – DSM 7.0 is Widely Supported!
Although this one doesn't really count, I DO think it is worth highlighting. Namey that the support of DSM 7.0 as an upgrade from DSM 6.2 is very, VERY widely available. It came as no surprise that it would be supported on Plus series devices, such as the DS918+, DS218+ or DS1821+. However, the fact that much, MUCH older J series devices (with 32bit ARM processors and 256MB memory are also eligible for the upgrade is massively impressive! Below is the current range of Synolgoy NAS that can now be upgraded to the fully released DSM 7.0 official upgrade:
21-series: RS2821RP+, RS2421RP+, RS2421+, RS1221RP+, RS1221+, DS1821+, and DS1621+.
20-series: RS820RP+, RS820+, DS1520+, DS920+, DS720+, DS620slim, DS420+, DS420j, DS220+, DS220j, and DS120j.
19-series: RS1219+, RS819, DS2419+II, DS2419+, DS1819+, DS1019+, DS419slim, and DS119j.
18-series: RS2818RP+, RS2418RP+, RS2418+, RS818RP+, RS818+, DS1618+, DS918+, DS718+, DS418, DS418play, DS418j, DS218+, DS218, DS218play, DS218j, and DS118.
17-series: RS217, DS1817+, DS1817, DS1517+, and DS1517.
16-series: RS2416RP+, RS2416+, RS816, DS916+, DS716+II, DS716+, DS416, DS416play, DS416slim, DS416j, DS216+II, DS216+, DS216, DS216play, DS216j, DS216se, and DS116.
15-series: RS815RP+, RS815+, RS815, DS2415+, DS1815+, DS1515+, DS1515, DS715, DS415+, DS415play, DS215+, DS215j, DS115, and DS115j.
14-series: RS2414RP+, RS2414+, RS814RP+, RS814+, RS814, RS214, DS414, DS414slim, DS414j, DS214+, DS214, DS214play, DS214se, and DS114.
13-series: DS2413+, DS1813+, DS1513+, DS713+, and DS213j.
As mentioned earlier, a lot of the enterprise-level hardware will have DSM 7.0 upgrades rolled out in Q3/Q4 of 2021, but if you are curious about upgrading your 2020/2021 Series PLUS NAS to DSM 7.0, below are four videos showing how the DS220+, DS920+, DS220j, DS1821+ and DS1621+ handle DSM 7.0:
📧 LET ME KNOW ABOUT NEW POSTS 🔔
Join 1,570 other subscribers
Get an alert every time something gets added to this specific article!
This description contains links to Amazon. These links will take you to some of the products mentioned in today's content. As an Amazon Associate, I earn from qualifying purchases. Visit the NASCompares Deal Finder to find the best place to buy this device in your region, based on Service, Support and Reputation - Just Search for your NAS Drive in the Box Below
Need Advice on Data Storage from an Expert?
We want to keep the free advice on NASCompares FREE for as long as we can. Since this service started back in Jan '18, We have helped hundreds of users every month solve their storage woes, but we can only continue to do this with your support. So please do choose to buy at Amazon US and Amazon UK on the articles when buying to provide advert revenue support or to donate/support the site below.

Finally, for free advice about your setup, j
ust leave a message in the comments below here at NASCompares.com and we will get back to you.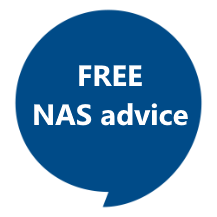 Need Help?
Where possible (and where appropriate) please provide as much information about your requirements, as then I can arrange the best answer and solution to your needs. Do not worry about your e-mail address being required, it will NOT be used in a mailing list and will NOT be used in any way other than to respond to your enquiry.
Support What We Do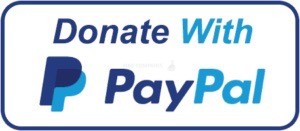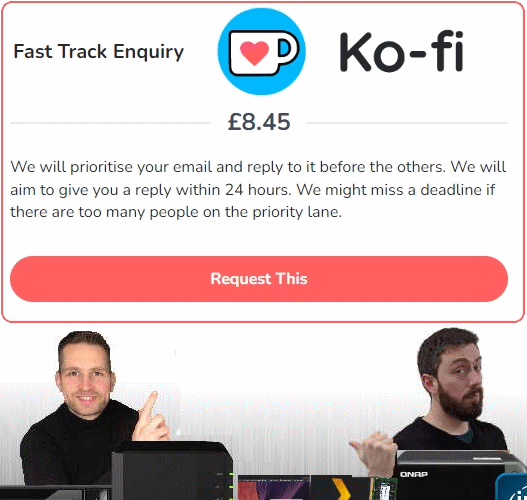 Terms and Conditions
Alternatively, why not ask me on the
ASK NASCompares forum
, by clicking the button below. This is a community hub that serves as a place that I can answer your question, chew the fat, share new release information and even get corrections posted. I will always get around to answering ALL queries, but as a one-man operation, I cannot promise speed! So by sharing your query in the
ASK NASCompares
section below, you can get a better range of solutions and suggestions, alongside my own.
This description contains links to Amazon. These links will take you to some of the products mentioned in today's video. As an Amazon Associate, I earn from qualifying purchases