Should I wait for a Synology DS722+ or just get the DS720+ NAS?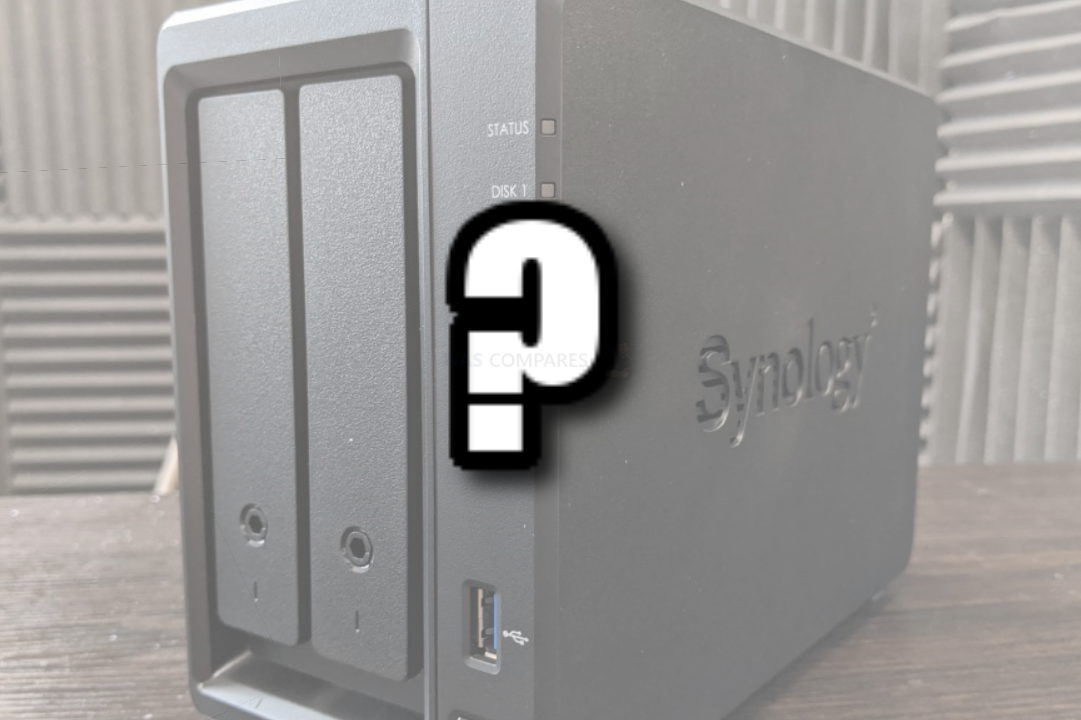 Let's be honest, it is a REALLY good question. Right now as the first quarter of 2022 draws to a close, many users who are thinking of upgrading their existing Synology NAS system, pondering migrating over to the platform or are about to make their first NAS purchase (and are concerned with longevity) are looking at the currently available highpoint of the range, the DS720+ 2-Bay, and wondering if it is due an update any time soon. This consideration is pretty valid. Synology has generally adhered to a 2-year refresh cycle on the Synology Diskstation plus series of Prosumer/SMB solutions in 2 and 4 bay, and given the 20-22 months since the release of the DS720+ (depending on where in the world you are), it is logical to imagine that a Synology DS722+ NAS could be on the horizon for summer 2022. Synology run a pretty tight portfolio and over the last few years in the diskstation tier have created a well-spread range of solutions that tend to be around $50-100 different in price at each tier and with each being a little more 'extra' than the last in terms of storage supported, CPU architecture, memory or network connectivity and a lot of the layering of their portfolio in this way is made possible by different ranges refreshing on rotation. Now, the value series of solutions (Plat, J, standard) are all ranging from 1.5-4 years since their original release and with the 20+ series all gradually hitting 2 years old apiece, there is a good chance that Synology (in order to propagate that layered portfolio) will need to start releasing those 2022/2023 series of devices soon, for fear of their diskstation range becoming a little stale vs the competition. As highlighted, the currently available DS720+ is the darling of the portfolio for many, but with all indications that Synology will be refreshing solutions in 2022, a Synology DS722+ looks increasingly likely and for many that are sat on the fence, choosing between buying the DS720+ or waiting for a potential DS722+ is a tough call to make. So, today I want to go through four reasons why you should pull the trigger NOW and buy the DS720+ and four reasons why you should get comfortable, sit on your wallet and wait it out for a DS722+ NAS.
Reasons you
SHOULD

Buy the Synology DS720+ NAS

The Synology DS720+ NAS is a really impressive piece of hardware that, although plays it a little safe in areas of it's hardware (I am looking at you 1GbE ports) is still a great prosumer Synology solution that is arguable the best currently fully-featured entry point into Synology NAS hardware, DSM 7 and what the brands offer that separates them from the other brands out there. Here are four reasons why you should not wait for a DS722+ NAS and just pull the trigger on the DS720+ you have in your basket.
Very Small Difference in DSM 7 Performance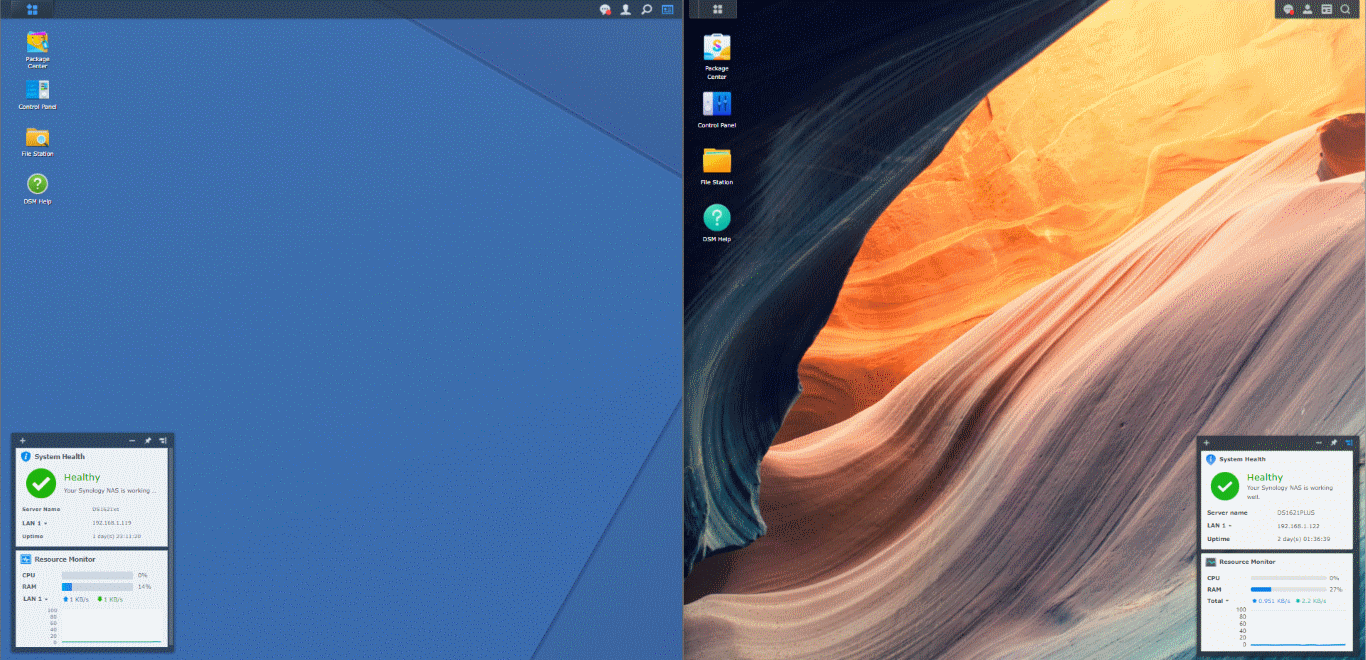 For those that are not aware, all Synology Diskstation NAS solutions (big or small) arrive with DSM 7 (or DSM 6.2 in some cases is still an option) which is a complete network storage software and services platform that general can rival a lot of the software as a service (SaaS) platforms out there with the range of things it can do. From tailored file access, multi-site backups, Virtual Machine deployment, Surveillance, office administration tool, communication management, database hosting tools and more. All this is managed over numerous first-party tools, via the web browser GUI and via many client applications. It is genuinely an impressive all-encompassing platform that is far more comparable to an entire operating system than a simple data storage tool that your NAS includes. This platform allows you to create numerous users with their own dedicated access and privileges to the NAS file/folder structure, with each user having their own DSM login/sessions running at the same time as needed, as well as being able to run many, many applications at the same time. In the event that Synology release a DS722+ NAS, as Synology have a very layered portfolio, a refresh to any system still typically maintains the structure of it's predecessor in terms of CPU and memory. They will be upgraded, but still very much in the same architecture. The result is that a Synology DS722+ NAS will still be an Intel Celeron CPU and 2GB of memory by default and therefore unless you are going to particularly push the Synology NAS hardware in terms of multiple users and/or active processes internally, you will not see any real difference on the user side compared with the current DS720+. Synology NAS hardware will make the most of the available hardware (especially memory) it can to stay as fast and responsive as possible, intelligently flushing the case when things are getting particularly busy. Therefore, unless you are going to be running tasks that were going to tax/stress the DS720+ to begin with, the DS722+ isn't likely to provide a significant/noticeable improvement in the DSM 7 user experience right now. Maybe a few years down the line as the software further develops into DSM 7.1, DSM 7.2, DSM 8, etc, but not for quite a while!
Synology DS720+ NAS Prices are already good and will only get better
One advantage of hardware that has been in the market for a longer length of time (but crucially is still a flagship product by a brand) is that the pricing gets considerably more flexible the longer it is in available. Barring hardware shortages caused by external/3rd party influences, this is generally always true and it has to be said that the Synology DS720+ is certainly more affordable than its launch RRP back in summer 2020, as well as deals/promotions being regularly available at different retails and seasonal events occurring with more frequency. The DS720+ can now often be seen at the £349-399 at different retailers (admittedly in short promos) and that is a decent step down from the approx £380 it was listed at launch in most retailers.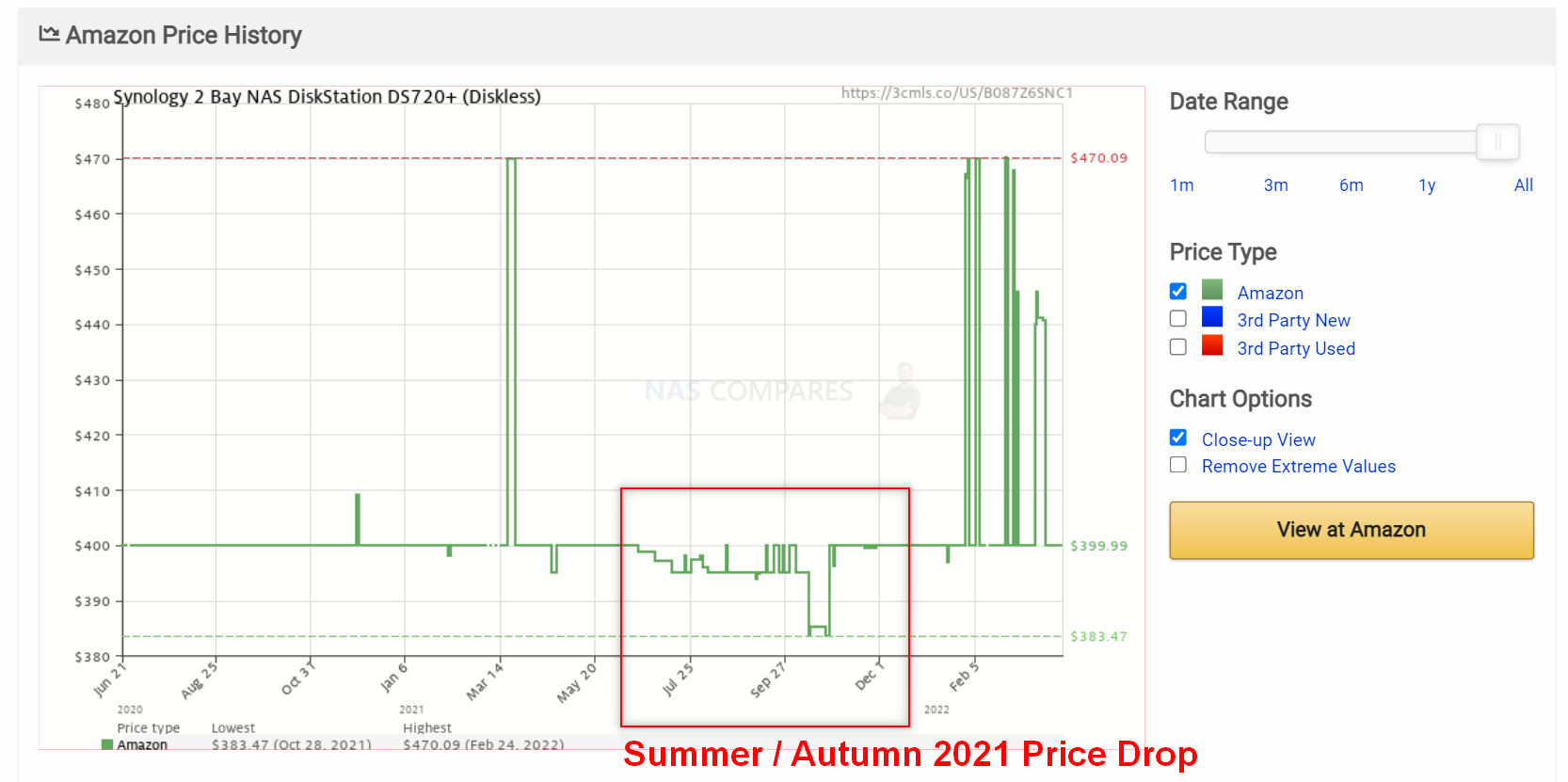 Although Synology generally maintains a steady price point when refreshing a series (typically mating the predecessor pricepoint and increasing in single-digit % in line with inflation or standout hardware upgrades), so alongside the DS720+ already being at a nicer price point right now than ever, it seemingly appears in more promos AND if/when a DS722+ NAS is launched, expect that price to be even better. So, that means that buying a DS720+ is a better price choice and even allows you to hedge your bets a bit and still catch the DS720+ later in the event of clearance sales, etc.
Unlikely but possible HDD Compatibility Factors in a potential DS722+ NAS
Now it should be stressed that I do NOT think that this is hugely likely to happen, but not impossible. In recent Synology Diskstation series devices for business and enterprise, the brand has changed its policies on hard drive compatibility. This has resulted (after arguably some too and frow between users and the brand online) Synology's own hard drives and SSDs being fully supported and compatible with all the storage services of their DSM software, whereas third party drives from Seagate and WD (such as the WD Red and Seagate Ironwolf series) still work and are visible to the Synology DSM storage system, but some features and services are not available (as well as the system displaying a warning message in conjunction with the unsupported HDDs being used and changes to how the brand supports users with these non-Synology HDDs – highlighting the need for their support teams to emulate their end-user setup being integral in support in many cases).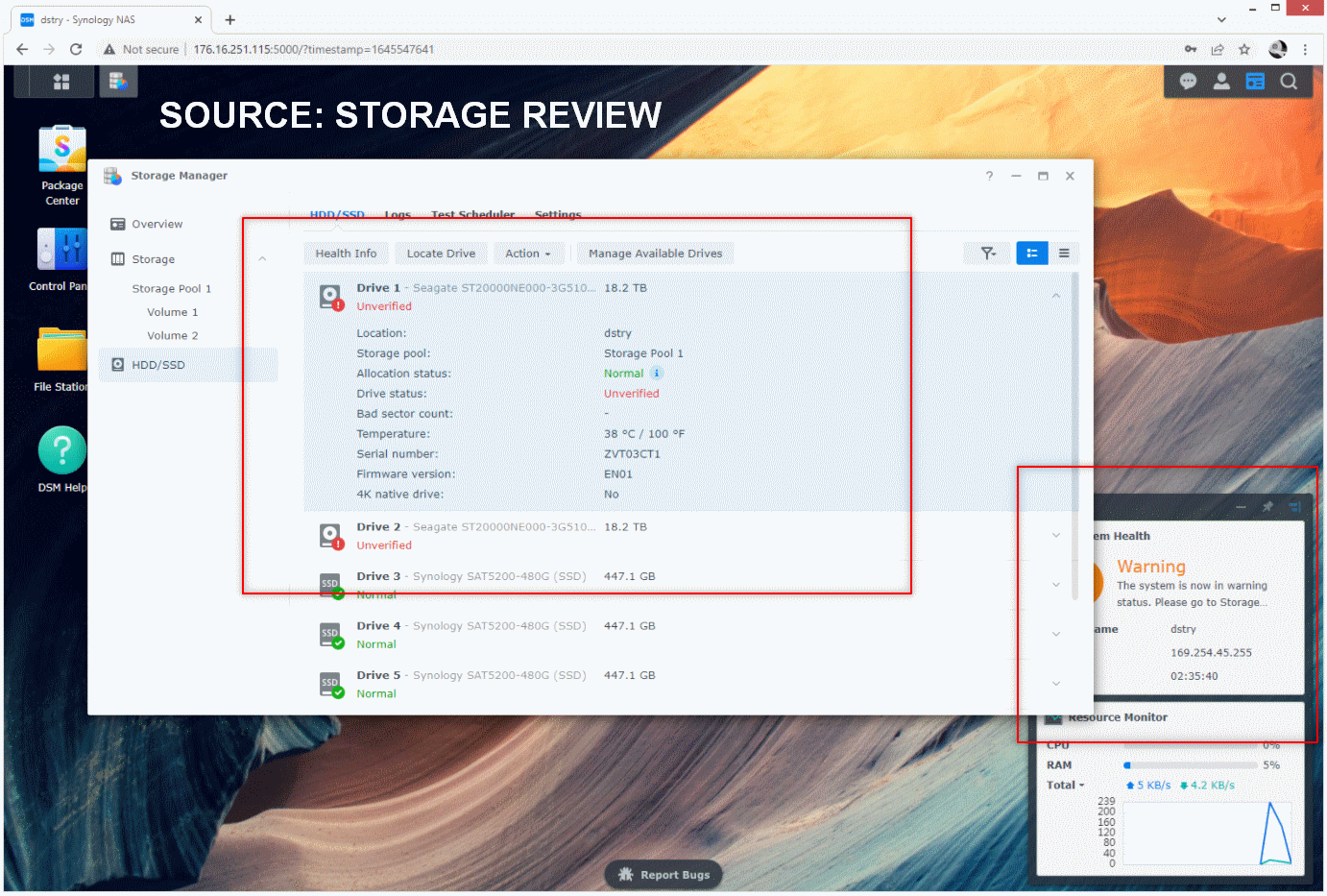 Now, this is NOT a compatibility question on the Prosumer and SMB desktop Diskstation right now solutions such as the DS720+ NAS. Indeed, I cannot see this policy being extended to a potential Synology DS722+ NAS, as the likes of the HAT5300 Hard Drives are crafted for considerably more rugged use than that expected by a plus series 4 bay. However, this is still not 100% confirmed and if Synology were to release a more affordable/value tier to their drive media that is designed for these smaller systems, such as re-purposing the Toshiba N300 NAS range as they did with the Toshiba MG06/07/08 in their enterprise tier (again, there have been ZERO indications about this right now and I am hypothesizing here)  – THEN that would bring into doubt the HDD compatibility of a new DS722+ NAS and make the DS720+ a much more attractive purchase for many new users. Again, I would say the chances of this one are very, VERY small, however, if you hear Synology reveal a value HDD series in the future – then maybe it's something to ponder.
Synology Have R&D'd the Intel J4125 and J4025 Significantly in the DSx20+ Series
When Synology release a hardware solution and introduce hardware combination (typically a CPU+MEMORY+NETWORK INTERFACE combo), they then integrate that combination and chipset towards a fleshed out range of different scale solutions. We have seen it in the Intel Atom ranges that spanned out into 5, 6, 8 and 12-Bay desktop solutions over several generations, we saw it in the Realtek RTD1296 ARM processor combination across 1, 2 and 4 Bay solutions and with the DSx20+ series released in 2020, we saw the Intel J4125 and J4025 span out into 2, 4 and 5-Bay solutions across 3 different sub-ranges. When Synology does this, you tend to find that they really push the envelope on what a processor can do and as further firmware updates roll out and the development of new apps and this hardware architecture in advance also takes place in the R&D for months or even YEARS, it means that the longer a hardware combination is available, the more Synology are able to do with it in their proprietary applications.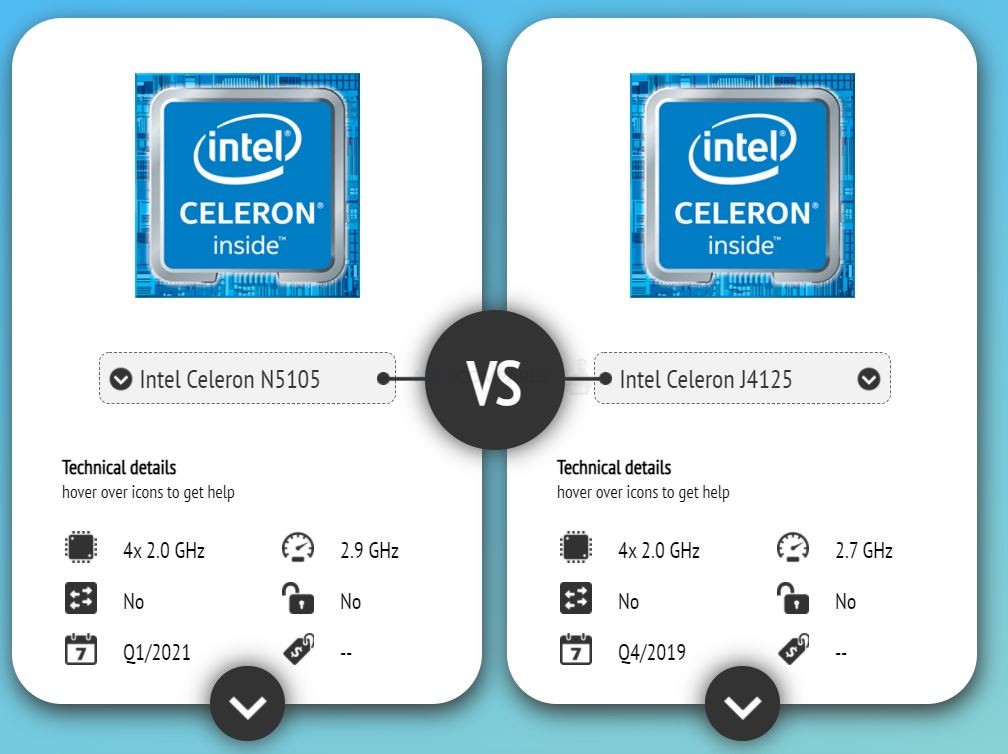 This is no exception in the case of the DS720+ and the Intel J4125 Celeron Quad-Core processor features have been extremely well stretched by the bods in the Synolgoy R&D and Product Management teams for their platform. Now if a Synology DS720+ NAS was released, it would use a new CPU and although it is almost certainly going to be an Intel Celeron again, it will still be a different chip and Synology will start the merry-go-round again to learn how much they can get out of it for their applications and service – pushing it as much as they can in terms of efficiency and capability. So, if you want the best and most efficient experience of Synology DSM 7 and are choosing between a very real and established DS720+ or a theoretical and potential DS722+, the DS720+ will be the better choice in terms of a product that has been significant;y road-tested by the brand.
Reasons You
SHOULD WAIT

for a Synology DS722+ NAS

As good as all of the benefits (both realistic and potential of course) that I have outlined above that suggest buying a Synology DS720+ NAS now is the right thing to do – it's not all so cut and dry. There are several considerations that, based on Synology's behaviour in previous generation refreshes, as well as changes in modern hardware architecture, that would comfortably support waiting for a Synology DS722+ NAS. Below I have outlined four reasons to wait for a DS722+, some you might be already thinking, but I bet you didn;t think of all of them. Let's go.
The DS722+ will almost certainly feature 2.5GbE Network Connectivity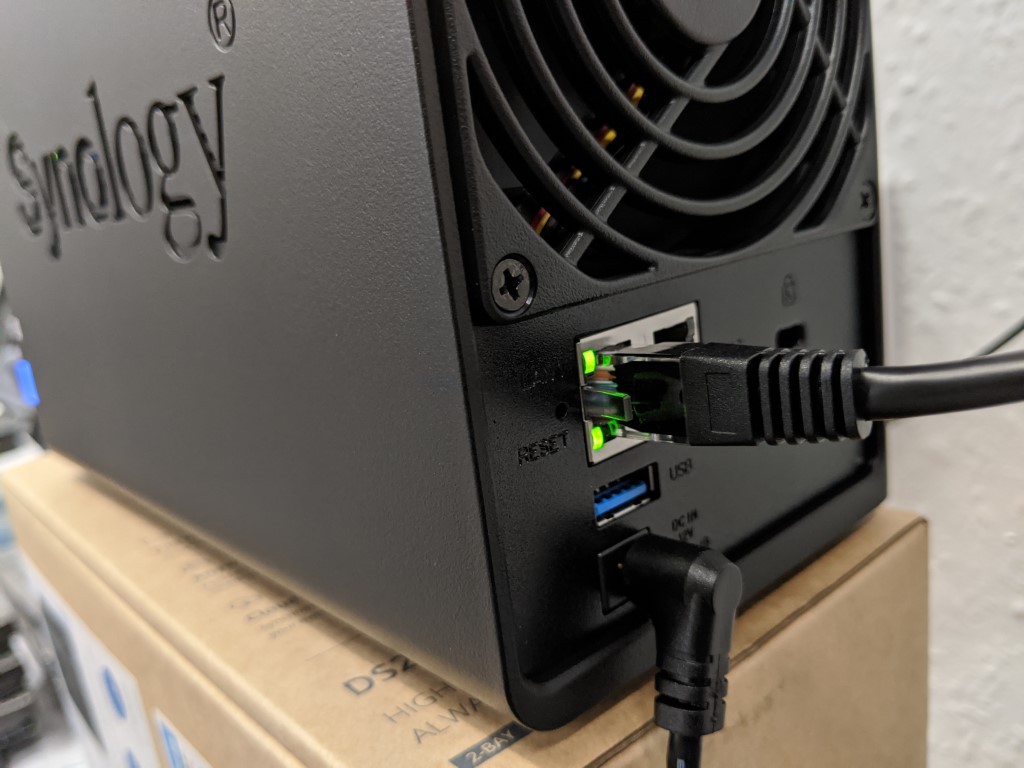 When the Synology DS720+ NAS was first revealed in the months before it's formal release, one factor about it's hardware specifications rubbed quite a few users up the wrong way – namely the continued inclusion of 1GbE (gigabit ethernet) network ports on the system. It features two ports (as found in the previous few revisions of this series and allows via link aggregation/port-trunking to hit 2GbE with a supported switch) but in spring/summer 2020, most other NAS hardware vendors were providing 2.5GbE ports at the same price point as 1GbE, alongside a few hardware client hardware that would share the network environment (switches, routers, etc) starting to implement 2.5GbE. Fast forward to spring/summer 2022 and 2.5GbE is a noticeable degree higher in uptake. Its still nowhere near as ubiquitous as 1GbE of course, but it is now being rolled into ISP routers, multi-port affordable switches, computers and even the late 2021 revealed Synology RT6600ax features a 2.5GbE port. Now, this means that Synology will almost certainly integrate 2.5GbE on their DS722+ NAS – to not do so would not only leave to steeped disappointment but also with greater than gigabit internet connectivity being more widely available globally, the thought that your NAS over the network could potentially be outpaced by an internet-connected cloud would be pretty damning.  There is of course the users who think that the DS722+ is long overdue for a 10GbE revision and, as ideal as that would be, realistically unless Synology fundamentally changes their hardware portfolio and/or introduce more capable processors with sufficient PCI lanes to support it, 10GbE is pretty unlikely to land on the DS722+ or even a DS924+. That said, never say never!
Potential for Synology to double jump the CPU to the Intel J6412 Celeron in the DS722+
This was an intriguing factor and one that I would not put past Synology to action if the DS722+ becomes an increasingly later and later release. The next-generation refresh of NAS from the bulk of the established off-the-shelf NAS hardware providers that we know so far for 2022 have all seemingly opted for the Intel Celeron N5105/N5095/N5095A Quad-Core processor for their prosumer/SMB desktop hardware. Now, there are a couple of things to unpack. First off, yes, I listed three different CPUs there. Thanks in part to hardware shortages, to the pandemic and to disruption at the production level moving forward through 2021/2022, this has resulted in Intel's own refresh cycle of their individual ranges overlapping quite considerably. Typically they phase out (retire) a specific component after a period of time and introduce a new revision or a completely new version, with the Intel Celeron series being no exception. However, due to those interruptions mentioned, it has resulted in these three CPU revisions running and having stock spread across them. They are all very, very similar revisions with only small differences in video encode/decode (favouring the N5105 marginally) and most feel that one, two or all three of these will run in the DS722+ NAS upon ut's reveal (likely N5105 and/or N5095). I largely agree with this and although it is a better CPU than the current J4125 in the DS720+, it is a small jump that does not really justify ignoring the DS720+ on it's own.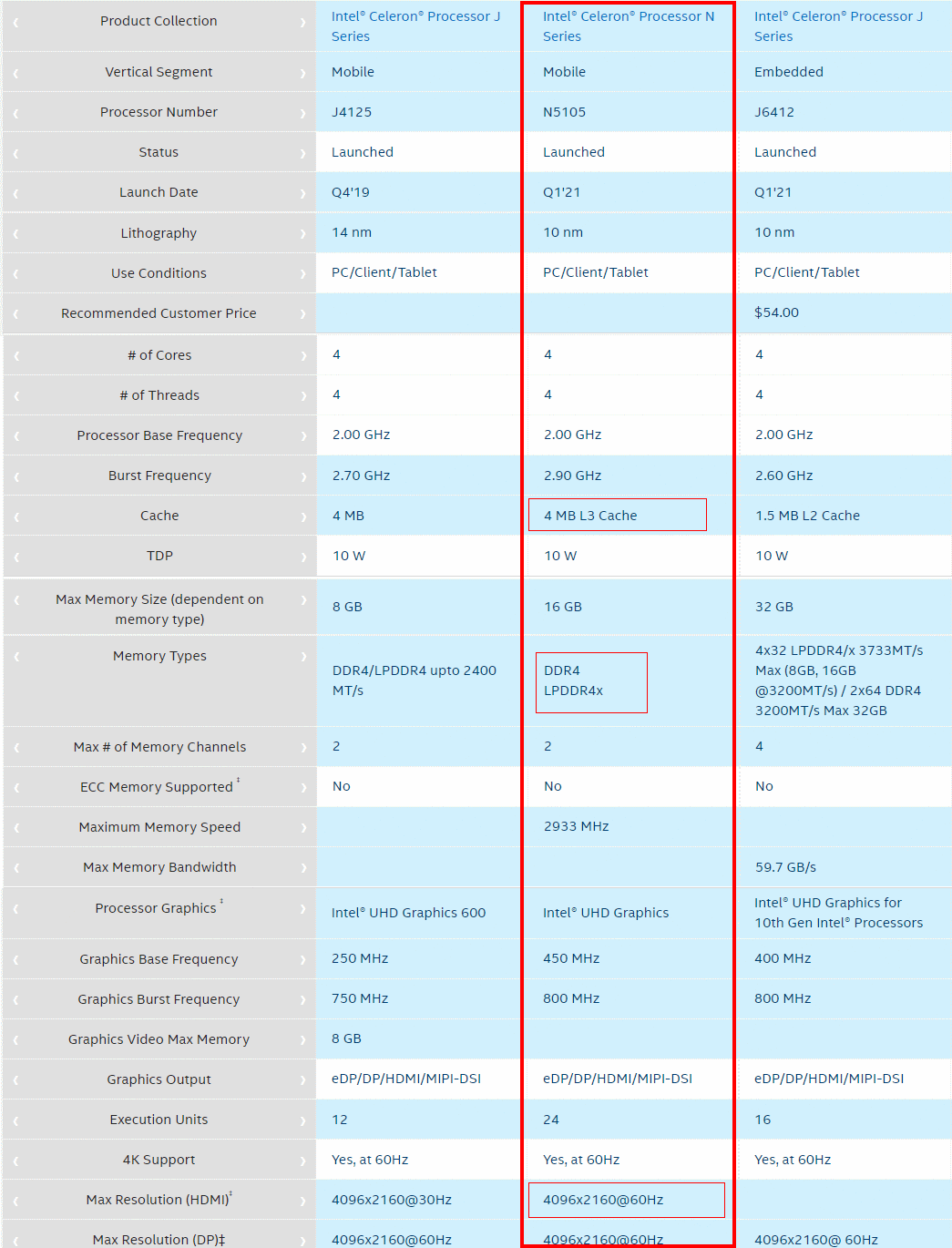 HOWEVER, mixed CPUs at the specification level is not really something that Synology are big fans on – cast your minds back to 2016/2017 when the CPU in use was refreshed by intel mid-run? That resulted in Synology releasing a +II version of the DS216 and DS716+. Likewise, when the DS3617xs and DS2419+ had a relatively PSU change, they released an updated model ID on those too! Now, we can also add to that the appearance and sudden increase of procurement of the Intel J6412 Processor online. Another Celeron, this processor actually has a lower frequency/burst but is a much more capable processor in almost every other way (keyword, efficiency!) and I do not think it is impossible that Synology might opt for this cleaner and more impressive processor in the DS722+. It is arguable less likely than the N5105 or N5095 being featured in a DS722+ NAS release, however the longer it takes for Synology to formally reveal the DS722+, the more it added to the potential of this CPU being opted for, as I am sure they would want a cleaner and more long term CPU choice for future hardware production, as well as Intel wanting a cleaner portfolio too.
Higher Maximum memory to upgrade too in current Intel Celeron Processors
This is a much more minor point than CPU procrastination and second-guessing. Regardless of which CPU the Synology DS722+ NAS arrives with, practically all of the post-2020 Celeron and Pentium processors that would be serviceable in a desktop NAS solution arrive with 16GB maximum memory support. Now, the Intel J4125 that the DS720+ arrives with has an 6GB officially supported maximum and Synology largely adhere to this, with 2GB of soldered memory in the DS720+ and a DDR4 SODIMM slot that can allow an additional 4GB upgrade. So, on the one hand, that's great news – the DS722+ will almost certainly support 16GB of memory – meaning more apps, more users and more services can be totally used on the system. Now, I say 'almost certainly' as we cannot ignore that Synology has steadily been integrating soldered/controller board attached memory on their SMB/Prosumer diskstation systems such as the DS720+, DS220+ and DS720+ over the years.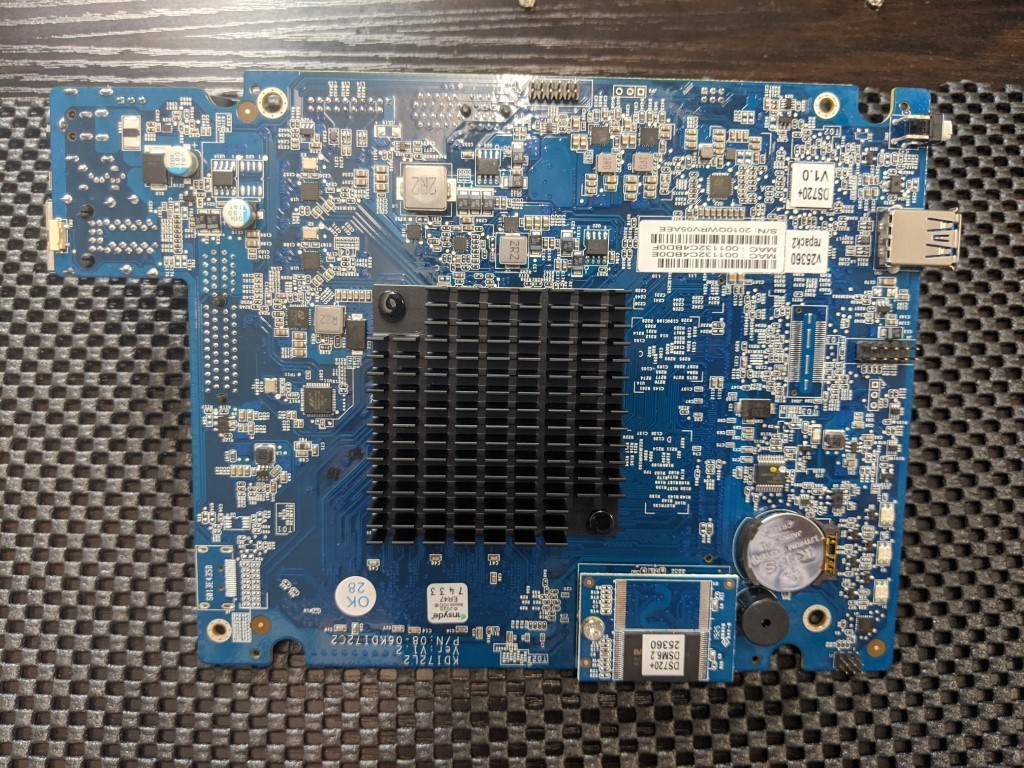 In the case of the DS920+, it wasn't a huge deal – 2GB soldered, 4GB upgrade slot, 6GB max , done. However, in the DS220+, DS420+ and DS720+, the fact they arrived with 2GB of pre-attached memory means that a 4GB SODIMM upgrade results in an odd 6GB maximum on these systems (despite the CPU being able to support 8GB). So, do take into consideration that if the DS722+ NAS features 4GB of memory by default and it is similarly soldered, you are looking at a maximum 12GB of memory being the limit on this DS722+ hardware if they repeat the design of the DS720+. It is still more than the memory cap of the DS720+, but still, it's something to watch out for.
Questions around Diskstation Expandability in the Next Generation
Now, this point is a little more nebulous and something that will only be a concern to a smaller % of users who are weighing up between the DS720+ and a potential DS722+ NAS if revealed. I want to talk about JBOD storage expansions – I know, sexy, sexy stuff! Hear me out! One of the appeals of the DS720+ (and indeed the DS918+ and DS916+ before it) is the expandability of the system to allow you to use a Synology 5-Bay expansion down the line to add more storage to your existing RAID/SHR (i.e. the 9 in the model ID means that this is the maximum number of bays that the system can be expanded/migrated towards). Now, why should that be something to think about? The DS720+ and the potential DS722+ would both be expandable, so it's no dice as a deciding factor. Well, did you know that expansions on the Synology NAS hardware platform ALSO get refreshed? The DX510, the DX513 and currently DX517 are the 5-Bay expansion devices (connected by 6Gb/s) are the means to add those additional 5 bays and it would not surprise me if Synology release a new expansion chassis (DX522? DX523?) to further refresh this series (improved SATA protocol, power management, etc) and when that happens, several factors raise their heads. First, production of the predecessor (the current DX517) will decrease in favour of the potential newer expansion.

Now, very, VERY few people buy an expansion for a NAS system in the first 2-3 years of their systems life – if they are producing that much data, they would opt for a larger NAS (DS1821+ or DS2422+ for example). Some users might use an expansion as a means of creating a synchronized backup with the local system, but local backups that cannot be easily disconnected such as these are less than ideal in the long term. Regardless, the point I am making is that if you opt for a DS720+ NAS now and a few years later are looking for a DX517 to expand your system, they might not be so readily available from your preferred retailer (or indeed available new in fewer quantities and therefore at a possible premium due to necessity vs scarcity). This is still a remarkably minor point of course and hinges on a lot of 'what if's', but something to factor in and perhaps – if this is something that concerns you now, you should maybe jump from the DS722+ altogether and opt for something bigger on day one such as a DS1520+, DS1621+ or DS1821+ NAS now, then partially populate it in an SHR and add drives to the array as and when.
Our Predictions on the Synology 2022 NAS Hardware & Software
Synology are famously one of the most secretive companies in the NAS market and although we know a decent chunk of information on DSM 7.1, their surveillance hardware/software upgrades and even big movements on their router series, solid formal information on the Synology Diskstation and Rackstation information is only arriving in smaller dribs and drabs. That said, they still follow a few refresh trends and between these routines and smaller imprints they have made online, me and Eddie the web guy were able to make several predictions and assertions on Synology in 2022. You can watch the video on this or read the article below to find out more:
| | |
| --- | --- |
| Video Article | Written Article |
| | |
More information on the Synology DS720+ NAS
If all of the above has led you to strengthen your resolve, get off the fence and find out more about whether the Synology DS720+ suits your needs, then you can find out more information on the Summer 2020 released NAS in the reviews below in both video and written form. It covers the things I liked, the things I didn't and ultimately helps you understand whether Synology and it's DS720+ deserves your data. If you are choosing Amazon, eBay or CCL to purchase your DS720+, please use the links here as it helps support the site, costs you nothing extra and allow us to keep creating our reviews, guides and free support services. Cheers!
Video Review of the DS720+ NAS
Written Review of the Synology DS720+ NAS
Video Review Synology DSM 7
Written Review Synology DSM 7
📧 LET ME KNOW ABOUT NEW POSTS 🔔
Get an alert every time something gets added to this specific article!
Want to follow specific category?

This description contains links to Amazon. These links will take you to some of the products mentioned in today's content. As an Amazon Associate, I earn from qualifying purchases. Visit the NASCompares Deal Finder to find the best place to buy this device in your region, based on Service, Support and Reputation - Just Search for your NAS Drive in the Box Below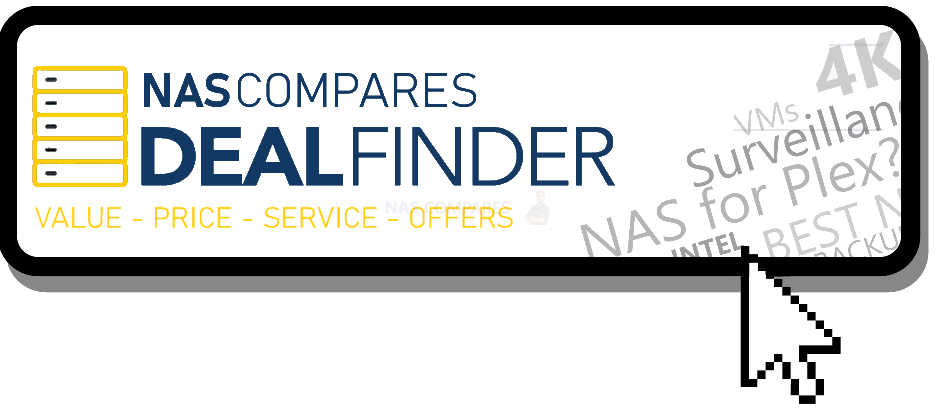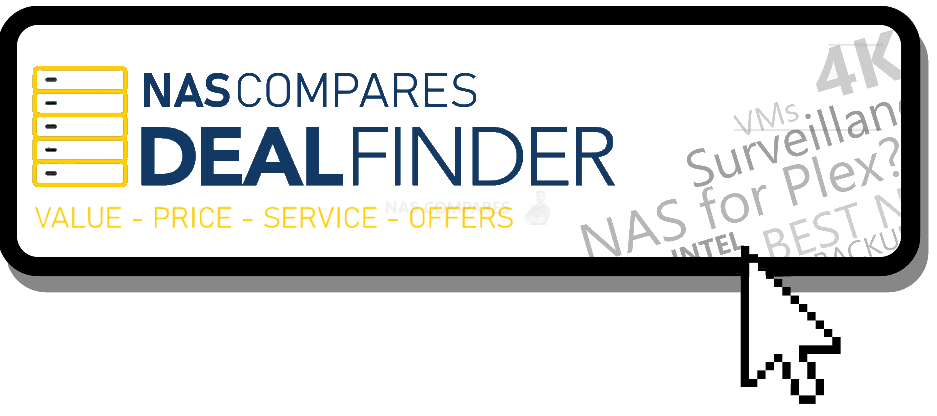 Other products mentioned on this article:
SEARCH IN THE BOX BELOW FOR ANY OTHER NAS
Need Advice on Data Storage from an Expert?
We want to keep the free advice on NASCompares FREE for as long as we can. Since this service started back in Jan '18, We have helped hundreds of users every month solve their storage woes, but we can only continue to do this with your support. So please do choose to buy at Amazon US and Amazon UK on the articles when buying to provide advert revenue support or to donate/support the site below.


Finally, for free advice about your setup, j
ust leave a message in the comments below here at NASCompares.com and we will get back to you.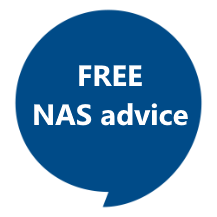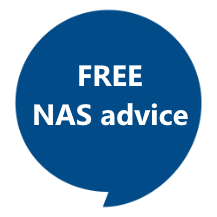 Need Help?
Where possible (and where appropriate) please provide as much information about your requirements, as then I can arrange the best answer and solution to your needs. Do not worry about your e-mail address being required, it will NOT be used in a mailing list and will NOT be used in any way other than to respond to your enquiry.
Terms and Conditions
Alternatively, why not ask me on the
ASK NASCompares forum
, by clicking the button below. This is a community hub that serves as a place that I can answer your question, chew the fat, share new release information and even get corrections posted. I will always get around to answering ALL queries, but as a one-man operation, I cannot promise speed! So by sharing your query in the
ASK NASCompares
section below, you can get a better range of solutions and suggestions, alongside my own.