Full Hardware and Software Specifications on the
DS620slim

Revealed

Greet the unique and compact DS620slim, ready to boost your productivity at work, and its mini design allows it to blend in any workplace harmoniously. With feature-rich DiskStation Manager (DSM) at your disposal, DS620slim is an ideal file server delivering seamless file synchronization and solid backup solution while securely safeguarding your critical services. DS620slim also comes with 4K video transcoding support, perfect for streaming ultra-high definition media contents. DS620slim is backed up by Synology's 2-year limited warranty. The DS620slim will arrive at around £425 ex.VAT, making it a step up in price compared with the much older DS416slim and newer DS419slim. However, this price disparity is somewhat justificed once you look at the hardware inside and highlights include:
Mini-sized yet powerful 6-bay NAS, ready to maximize your work productivity
6 drive bays with better RAID flexibility to configure
Supporting 2.5" HDDs and SSDs
Intel J3355 2.0-2.5Ghz Dual Core CPU for key Synology Applications, Plex and more
2GB DDR3L memory, expandable up to 6GB
Over 220 MB/s reading and 190 MB/s writing even under encrypted data transmission
Dual-channel H.265/H.264 4K video transcoding on the fly
Advanced Btrfs file system, offering 65,000 systemwide snapshots and 1,024 snapshots per shared folder
Anywhere access with iOS and Android ready mobile apps

Synology
DS620slim

NAS Drive Chassis Details

Synology DS620slim is a mini 6-bay NAS with 2.5″ drive support, yet flexible when building different RAID types with HDDs or SSDs to reach better data protection. Moreover, the storage performance can be further enhanced by taking advantage of SSD cache while still having enough drive bays for data storage. DS620slim features a dual-core processor and 2GB memory, expandable up to 6GB. With AES-NI encryption, the model delivers sequential throughput performance at over 220 MB/s reading and 190 MB/s writing under encrypted data transmission in dual 1GbE Link Aggregation environment. DS620slim comes with dual USB 3.0 ports, providing rapid data transfer and backup to external storage devices.

This slideshow requires JavaScript.
Synology
DS620slim

NAS Drive Compatibility and Synchronization

Synology DS620slim supports comprehensive network protocols, ensuring a seamless file sharing experience across Windows, Mac, and Linux platforms. Windows AD and LDAP integration allows DS620slim to fit quickly and effortlessly into any existing network environment, without needing to create identical user accounts. With Synology Drive, you can sync files across Windows, macOS and Linux computer platforms, and access files on the go with mobile devices to keep information up-to-date and share files effortlessly. Cloud Sync keeps your Dropbox, Google™ Drive, Microsoft OneDrive, Baidu, and Box storage in sync with your personal DiskStation at home.
Synology
DS620slim

NAS Drive Multiple Backup Options

DS620slim integrates various backup applications to safeguard your important data on any device with an intuitive user interface and durable storage technologies. Such as: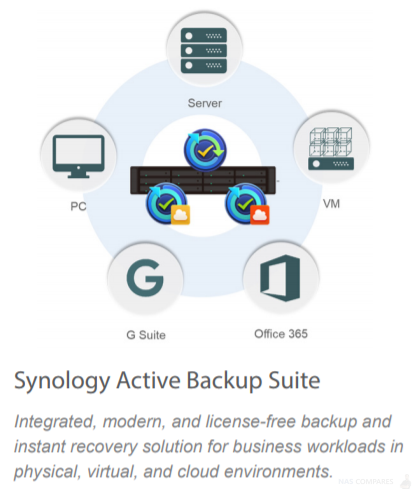 Workstation/Server/Virtual Machine Backup
Active Backup for Business centralizes backup tasks for virtual machines, Windows PC, servers, and rsync/SMB file servers. Fast and reliable recovery options ensure running services, VMs and files instantly available
when needed.
SaaS backup
Active Backup for Office 365/G Suite is an on-premises backup solution for public clouds with a centralized dashboard, optimizing storage efficiency through the single instancing and block-level deduplication technology
NAS backup
Hyper Backup comprehensively backs up your data to a local shared folder, an external device, another Synology NAS, an rsync server, or a public cloud service to ensure data safety
Mac and Windows Computer backup
Synology Drive Client backs up your Windows, Mac, and Linux desktop devices to safeguard important computer files. DS620slim is also compatible with Time Machine, allowing you to effortlessly back up your Mac to Synology NAS
Highly integrated backup solution
Synology C2 Backup3 is a public cloud service powered by Synology. By using Hyper Backup to back up your data on Synology Cloud2 (Synology C2), data safety and availability can be ensured when a disaster happens.
Synology
DS620slim

NAS Drive Btrfs Support

DS620slim introduces the Btrfs file system, bringing the most advanced storage technologies to meet the management needs of modern businesses, such as:
Advanced snapshot technology provides schedulable and near-instantaneous data protection of share folders and iSCSI LUNs.
File and folder level data restoration brings huge conveniences and saves time for users who wish to restore only a specific file or folder.
Flexible Shared Folder and User Quota System provide comprehensive quota control on all user accounts and shared folders.
File self-healing allows Btrfs file system to auto-detect corrupted files with mirrored metadata, and to recover broken data using the supported RAID volumes including RAID1, 5, 6, and 10.
Synology
DS620slim

NAS Drive 4K Playback and Transcoding

DS620slim features real-time transcoding for up to 2 channels of H.264/H.265 4K videos at the same time, bringing more powerful support to the latest multimedia formats and contents. With Video Station, you can organize your personal digital video library based on media information, and watch 4K Ultra HD movies and films. Audio Station comes with Internet radio and supports lossless audio formats, providing music playback via DLNA and AirPlay compliant devices. The intuitive design of Photo Station allows professional photographers to effortlessly organize photos into customized categories or smart albums, and share them to social networks within a few clicks. Serving as a brand-new photo solution designed for personal and home use, Synology Moments promises users a modern browsing experience by offering mobile photo backup, photo sharing, image recognition, similar photo detection, auto-editing functions such as color correction and angle adjustments, and AI selection of the top photos.
Synology
DS620slim

NAS Drive and 24×7 Worldwide File Access

Synology provides mobile applications for you to enjoy your multimedia library at anytime and anywhere. Available on iOS and Android platforms, DS photo, DS audio, DS video, and DS file allow access to your Synology NAS respectively through Photo Station, Audio Station, Video Station, and File Station. QuickConnect allows connection to your Synology NAS via a secure and customizable address, so that you can instantly access media and work files on any Windows, Mac, Linux computer, and mobile device.
Synology
DS620slim

NAS Drive Specifications

Below are the full technical specifications of the Synology DS620slim NAS. Though comparable to NAS drives such as the Synology DS218+ and DS418play, the DS620slim still manages to boast a very impressive hardware level, in such a tiny chassis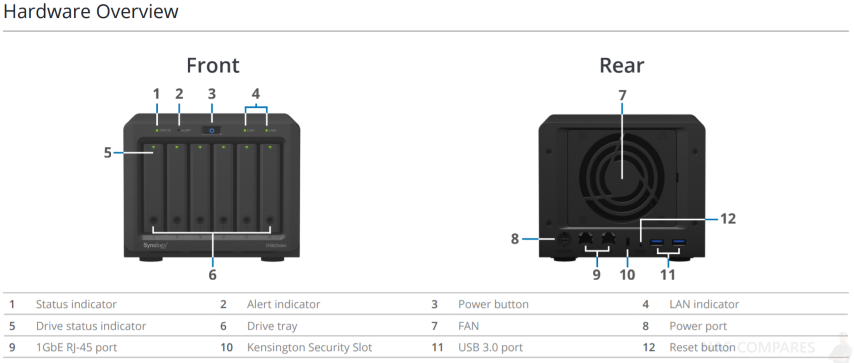 Processor model
Intel Celeron J3355
Processor architecture
64-bit
Processor clock
DualCore 2 burst up to 2.5 GHz
Hardware Encryption Engine (AES-NI)
Yes
Hardware shift engine
H.265 (HEVC), MPEG-4 Part 2, MPEG-2, VC-1; highest resolution: 4K (3840 x 2160); maximum picture update rate (FPS): 30
Memory
System memory
2 GB DDR3L
Pre-installed memory module
2 GB (2 GB x 1)
Total number of memory slots
2
Memory can be expanded to
6 GB (2 GB + 4 GB)
Remarks

Synology reserves the right to replace memory components of the same or higher clocks depending on the supplier's product availability. Its compatibility and stability have been tested by the same rigorous tests, please feel free to use it.
Please purchase Synology's original memory module for best compatibility and reliability. If you are not using a Synology memory module when expanding your memory capacity, Synology will not be able to provide full product warranty or technical support.

Storage device
Number of disk slots
6
Compatible disk type* (see all supported disks)

2.5″ SATA HDD
2.5″ SATA SSD

Maximum internal net total storage capacity
30 TB (5 TB drive x 6) (Capacity varies by RAID type)
Maximum single storage capacity
108 TB
Disk hot swap support
Yes
Remarks

The compatible disk type refers to the type of hard disk that is confirmed to be compatible with the product after the actual measurement, and the maximum speed limit of the non-hard disk slot.
The maximum single storage space is not directly equivalent to the maximum net total storage capacity. (see more)
The internal storage space can be expanded, but the expanded single storage space cannot exceed 108TB.

External connection埠
RJ-45 1GbE network hole
2 (supports Link Aggregation / fault transfer)
USB 3.0 port埠
2
File system
Internal disk
External disk

Btrfs
EXT4
EXT3
FAT
NTFS
HFS+
exFAT*

Remarks
exFAT Access is purchased separately from the kit center.
Exterior
Size (height x width x depth)
121 mm x 151 mm x 175 mm
weight
1.4 kg
other projects
System fan
80 mm x 80 mm x 1 pcs
Fan mode

Full speed mode
Low temperature mode
Silent mode

Noise value*
20.5 dB(A)
Timer switch
Yes
Wake on the network
Yes
Power supply / transformer
65W
AC input voltage
100V to 240V AC
Current frequency
50/60Hz, single frequency
Power consumption*
34.88 W (access)
7.59 W (hard disk hibernation)
British thermal unit
119.1 BTU/hr (access)
25.92 BTU/hr (hard disk hibernation)
temperature
Working temperature
5°C to 40°C (40°F to 104°F)
Storage temperature
-20 ° C to 60 ° C (-5 ° F to 140 ° F)
Relative humidity
5% to 95% RH
Certification body
Warranty
2 years
Remarks

The warranty period begins on the date of purchase noted on the purchase receipt. (see more)
The test data for power consumption was tested with a Western Digital 1TB WD10JFCX hard drive.
Noise value test environment: WD 1TB WD10JFCX hard disk in standby mode, two GRAS Type 40AE microphones are set at 1 meter distance before and after Synology NAS; background noise value: 17.2 dB(A); temperature: 23.6 degrees Celsius Humidity: 58.2%.

DSM product specifications (see more)
Storage management
Maximum storage space
64
Maximum number of iSCSI targets
128
Maximum number of iSCSI LUNs
256
Support RAID disk array type

Synology Hybrid RAID
Basic
JBOD
RAID 0
RAID 1
RAID 5
RAID 6
RAID 10

RAID configuration migration

Basic to RAID 1
Basic to RAID 5
RAID 1 to RAID 5
RAID 5 to RAID 6

Expand storage with larger hard drives

Synology Hybrid RAID
RAID 1
RAID 5
RAID 6
RAID 10

Add new hard drive expansion storage

Synology Hybrid RAID
JBOD
RAID 5
RAID 6

Global Hot Spare supports RAID types

Synology Hybrid RAID
RAID 1
RAID 5
RAID 6
RAID 10

Account and shared folders
Maximum number of local user accounts
2,048
Maximum number of local groups
256
Maximum number of shared folders
256
Maximum shared folder synchronization task
8
Log receipts per second
400
Additional kits (learn more about the complete add-on kit list)
Antivirus by McAfee (Trial)
Yes
Central Management System
Yes
Synology Chat
Yes
Maximum number of users
1,000
Remarks

The maximum number of simultaneous HTTP connections has been adjusted to the maximum when testing Synology Chat.
When the maximum number of users is reached, the CPU and memory usage are both less than 80%.
For models with expandable memory, the maximum amount of memory is installed during the test.

Cloud Station Server
Recommended number of files to store
500,000
Recommended number of current client PC connections
500 (the number of devices that can be connected at the same time when the number of files is recommended)
Remarks

The maximum number of simultaneous connections represents the number of devices that can be connected at the same time.
The maximum number of hosted files represents the maximum number of files that can be indexed and loaded in the Cloud Station Server service. The expansion memory was not loaded during the test.
The above test uses a non-encrypted shared folder.

Document Viewer
Yes
Download Station
Yes
Maximum number of download tasks
80
exFAT Access (optional)
Yes
Synology MailPlus / MailPlus Server
Yes
Number of free email accounts
5 (If you want to have more email accounts, you need to purchase additional licenses)
Maximum simultaneous number of people on the line
50
Remarks

When the maximum number of users is reached, the CPU and memory usage are both less than 80%.
For models with expandable memory, the maximum amount of memory is installed during the test.
The read and write SSD cache has been started on NAS models with 5 hard disks (and above) and 2 SSDs.
In high-availability mode, the performance of the mail system is slightly reduced due to data synchronization between the two servers.
In all of the above tests, the launched features include: anti-spam, antivirus, DNSBL, greylisting, content scanning, full-text search (English only).

Snapshot Replication
Yes
Maximum number of snapshots supported by a single shared folder
1,024
Maximum number of system snapshots
65,536
Surveillance Station
Yes
Maximum camera support number (camera license required)
25 (with 2 free licenses) (View compatible webcam)
Frames per second (FPS) (H.264)*
750 FPS @ 720p (1280×720)
600 FPS @ 1080p (1920×1080)
350 FPS @ 3M (2048×1536)
250 FPS @ 5M (2591×1944)
120 FPS @ 4K (3840×2160)
Frames per second (FPS) (H.265)*
750 FPS @ 720p (1280×720)
750 FPS @ 1080p (1920×1080)
450 FPS @ 3M (2048×1536)
250 FPS @ 5M (2591×1944)
200 FPS @ 4K (3840×2160)
Frames per second (FPS) (MJPEG)*
450 FPS @ 720p (1280×720)
250 FPS @ 1080p (1920×1080)
160 FPS @ 3M (2048×1536)
130 FPS @ 5M (2591×1944)
Remarks
The Surveillance Station uses an Axis camera; the video schedule is continuous; the Surveillance Station is used as the source of the live image; the motion detection source is set to the camera; the live image and the video use the same set of video streams.
Synology Drive
Yes
Recommended number of files to store
500,000 (for archives or files belonging to Synology Drive , please refer to the file service in the above fields for files accessed through other agreements)
Recommended number of current client PC connections
450 (the number of devices that can be connected at the same time when the number of files is recommended)
Remarks

For models with expandable memory, the maximum amount of memory is installed during the test.
Exceeding the quantity limit may result in a longer response time for the file operation.
The Btrfs file system and the non-encrypted shared folder were used in the above tests.

Synology Office
Yes
Maximum number of users
400
Remarks

The test opens multiple files and each file is edited simultaneously by 30 users.
When the maximum number of users is reached, the CPU and memory usage are both less than 80%.
For models with expandable memory, the maximum amount of memory is installed during the test.
Client performance may affect the maximum number of simultaneous edits. Client test computer specifications: Intel Core i3-3220 / 8GB memory

Video transcoding
4K Group 1 (see more)
Supports the maximum number of conversion channels
2 channels, 30 FPS @ 4K (4096 x 2160), H.264 (AVC)/H.265 (HEVC) or
2 channels, 30 FPS @ 1080p (1920×1080), H.264 (AVC)/H.265 (HEVC)/MPEG-2/VC-1
Recommended number of virtual machines
2 (see more)
Recommended number of Virtual DSMs(purchase authorization)
2 (including 1 free license)
Remarks

The host that implements Synology High Availability does not support Virtual Machine Manager.
This specification varies depending on the system configuration and the amount of memory.

Maximum number of connections
30
surroundings
RoHS compliant
Package contents

Host X 1
Transformer X 1
Power cord X 1
RJ-45 web route X 2
Quick Installation Guide X 1

Optional accessories

Monitoring device authorization
D3NS1866L-4G DDR3 non-ECC SO-DIMM
VS360HD
VS960HD
Where and When Can I Buy The Synology
DS620slim

NAS Drive?

Right now, the Synology DS620slim specifications have only just been unveiled, but the £425+ price tag (not including your local tax) is now available, so the official release is no doubt a fair way away. Information like the DS620slim release, confirmation of the specifications and how well this device will support DSM 6.2 and DSM 7.0 in Beta will be updated.

Articles Get Updated Regularly - Get an alert every time something gets added to this page!

This description contains links to Amazon. These links will take you to some of the products mentioned in today's content. As an Amazon Associate, I earn from qualifying purchases. Visit the NASCompares Deal Finder to find the best place to buy this device in your region, based on Service, Support and Reputation - Just Search for your NAS Drive in the Box Below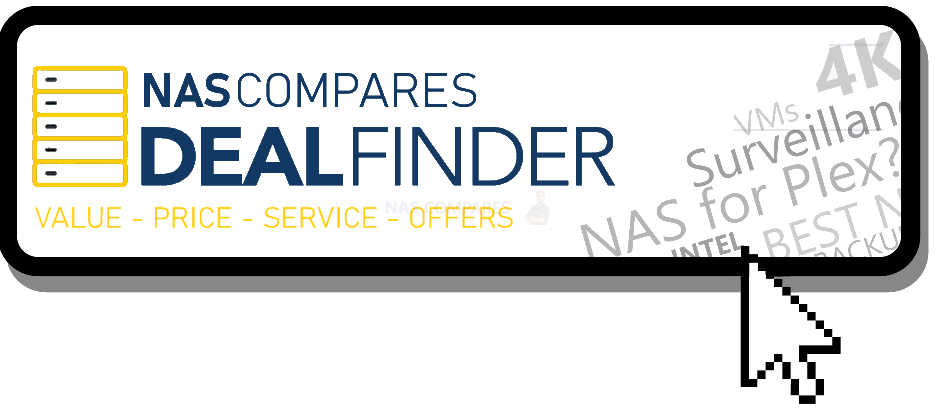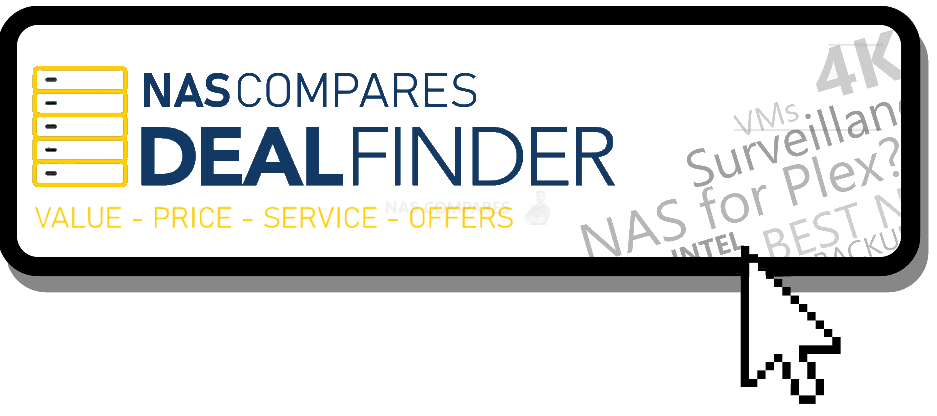 SEARCH IN THE BOX BELOW FOR NAS DEALS
Need Advice on Data Storage from an Expert?
We want to keep the free advice on NASCompares FREE for as long as we can. Since this service started back in Jan '18, We have helped hundreds of users every month solve their storage woes, but we can only continue to do this with your support. So please do choose to buy at Amazon US and Amazon UK on the articles when buying to provide advert revenue support or to donate/support the site below.


Finally, for free advice about your setup, j
ust leave a message in the comments below here at NASCompares.com and we will get back to you.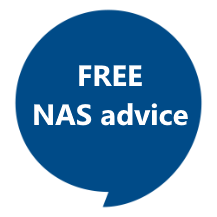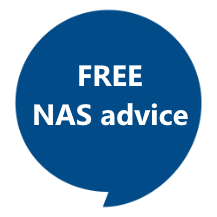 Need Help?
Where possible (and where appropriate) please provide as much information about your requirements, as then I can arrange the best answer and solution to your needs. Do not worry about your e-mail address being required, it will NOT be used in a mailing list and will NOT be used in any way other than to respond to your enquiry.
Terms and Conditions
Alternatively, why not ask me on the
ASK NASCompares forum
, by clicking the button below. This is a community hub that serves as a place that I can answer your question, chew the fat, share new release information and even get corrections posted. I will always get around to answering ALL queries, but as a one-man operation, I cannot promise speed! So by sharing your query in the
ASK NASCompares
section below, you can get a better range of solutions and suggestions, alongside my own.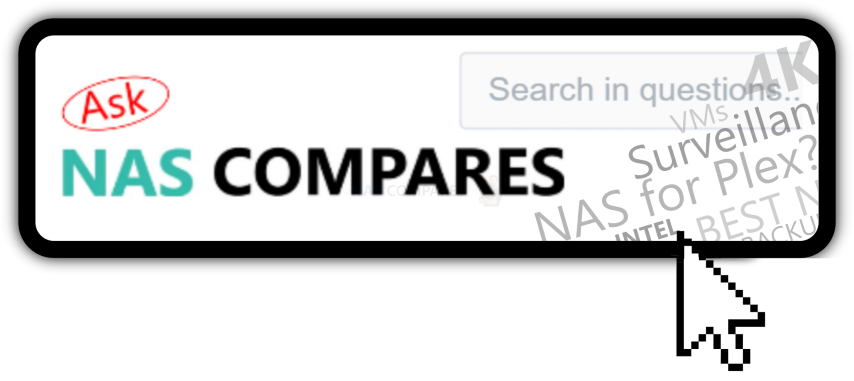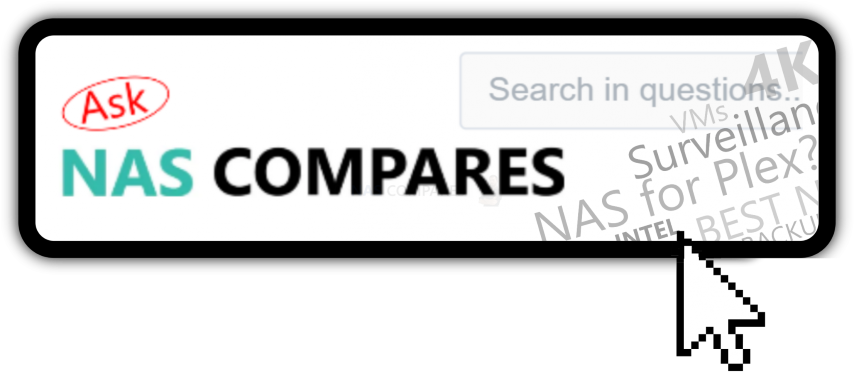 This description contains links to Amazon. These links will take you to some of the products mentioned in today's video. As an Amazon Associate, I earn from qualifying purchases