The Best Free Channels for your Plex Media Server NAS
Maybe you are a smart home user, a wireless media buff, or merely looking for an easy way to manage all of your boxsets, movies, music and general media, Plex Media Server for NAS is still one of the best solutions out there. The app presents your videos, music, and pictures in beautiful libraries (equal or better than 3rd party streaming services like Netflix and Amazon Instant), all of which you can then stream to your various devices from your NAS drive. However, one of the app's best features is Plex Channels. Some channels are official and available via the Plex Channel Directory. Others are unofficial and only available through the Unsupported AppStore. Here are the best unofficial Plex channels you should check out.
Use the FREE ADVICE Button to contact me directly for a recommendation on the Best Plex NAS for your Setup/Budget. Please bear in mind that this is a one-man operation, so my reply might take a little bit of time, but it will be impartial, honest and have your best interests at heart.
How to Add More Channel to your Plex Media Server NAS
Plex is most known for playing almost every video and audio file, regardless of format (with the help of transcoding sometimes). It also includes fantastic metadata scraping capabilities, meaning as long as you've correctly named the original media file that is on your NAS drive, it can pull in episode details, synopses, casts, trailers, graphics and more But there's another often overlooked extra to the app application, namely PLEX TV Channels. Some channels are available in the official Channel Directory and can be added at the touch of a button, but that's not all. There are literally hundreds of more channels available through the Unsupported App Store that can be set up from GitHub. Want to know how to access it? Good news, here is how to install the Plex Unsupported App Store and unlock the extra content for viewing on your Plex Media Server and Plex client device (Phone, TV, Firestick, etc).
Make Sure you have Plex Media Server Installed and Setup on your NAS Device
Download the WebTools software from GitHub.
Unzip WebTools.bundle.
Move the unzipped version of WebTools.bundle into the Plex Plugins folder. ($PLEX_HOME/Library/Application Support/Plex Media Server/Plug-ins)
Within Plex, go to Channels > Unsupported AppStore.
Copy and paste the supplied URL into your browser.
Log in with your Plex credentials.
Find a channel and click Install to add it to Plex.
Spotify for Plex
There is no official Spotify plugin for Plex. However, if you have a premium Spotify account, you can use this unofficial channel to listen to your music. As is the case with so many third-party Spotify services, this channel requires a premium subscription. It's just one of the many reasons it's worth paying for Spotify.
CW Seed for Plex
CW Seed is an online-only offshoot of the CW Television Network. It features content that was specifically made for the web, with a particular focus on animation, game shows, and comedy. Some of its most well-known web series include How to Be a Vampire, Freedom Fighters: The Ray, and Constantine: City of Demons.
C More Sport for Plex
C More Sport is a Scandinavian broadcaster that shows live soccer, ATP tour events, European ice hockey, NBA, UFC, and more.. Never let anyone tell you that cutting the cord means you're going to miss out on live news and sport; it's just not true. It's easy to watch live news on Plex, and C More provides a way to watch live sport.
MTV Networks for Plex
If you like the type of shows churned out by the former music-only channels, you need to install this plugin. You can grab old episodes from channels like MTV, VH1, CMT, and LogoTV.
FilmOn for Plex
FilmOn used to be a great way to legally watch U.K. TV networks from anywhere in the world for free. Today, the channels are behind a paywall. Nevertheless, the app still boasts more than 600 channels that aren't behind a paywall, so there's plenty to watch and is worth the minor fee in most cases.
Webisodes for Plex
Webisodes can pull videos from shows on YouTube, Daily Motion, and Vimeo, then display them in your Plex library for easy viewing. It also offers an RSS feed. Whenever one of your favorite shows pops up on it, Webisodes will make the video available.
FullMovies on Reddit for Plex
Reddit is a treasure trove of movie content. This add-on pulls data from seven subreddits: /r/FullMoviesDailyMotion, /r/FullMoviesOnGoogle, /r/FullMoviesOnline, /r/FullMoviesOnVimeo, /r/FullMoviesOnYouTube, /r/FullTVShowsOnVimeo, and /r/FullTVShowsOnYouTube. Just make sure you have the legal permission to watch the content before hitting Play.
LiveLeak for Plex
LiveLeak is a British video sharing site. It's less strict than YouTube about what it allows users to upload, often leading to some rather edgy content.
Democracy Now for Plex
Democracy Now has won countless journalism awards during its 22-year existence and is a well-established name in the world of American political broadcasting. The content typically leans towards investigative journalism, though there's a healthy dose of regular news as well.
Old Movie Time for Plex
Old Movie Time is an online repo of classic movies from the 1920s, 30s, 40s, 50s, and 60s.
The Internet Archive for Plex
The Internet Archive is a vast repository of old music videos, movies, and TV shows. You can find content such as The Adventures of Robin Hood, the 1955 version of The Fast and The Furious, and the House on Haunted Hill.
USTVnow for Plex
USTVnow is another name that'll be familiar to many cord cutters. The service is aimed at U.S. expats and military personnel. The free package includes The CW, ABC, PBS, and CBS. For $19/month, you also get FOX, AMC, Bravo, Nickelodeon, and more. USTVnow also offers some TV shows and movies available on demand.
ITVPlayer for Plex
If you live in the UK, you can use the unofficial version of the ITV Player to access all of the network's most recent shows on demand. Though non UK residents will need to use a VPN – stay legal though!
Webcomic XKCD for Plex
Webcomic XKCD has earned itself cult status since launching in 2005. The comic strips usually feature one of either mathematics, programming, or science. These days, it's become essential reading for anyone who either works or has an interest in such fields. The strip has won countless web-based awards
Best Synology Plex Media Server NAS for 2019
Probably the most user-friendly NAS brand, Synology has been featuring popular app support in programs like Plex Media Server, VMs, Surveillance and more for years now. What makes them appealing to many is their DSM Software has completely changed what people think network storage is about and made devices incredibly accessible and versatile. They have the biggest range of first-party applications for managing your data in some fantastic ways that rival that of third-party cloud providers like Google Drive and DropBox. As well as software tools that rival well-established names e.g Synology Chat is an alternative to Skype, Synology Office is an alternative to Google Docs, Synology Drive is a 1-Point access software alternative to Google Drive. This combined with a large range of mobile apps. They generally have lower hardware vs price compared with their biggest rival, QNAP, but in terms of software, they are the best in the world for NAS drives right now in 2019.
PROs  –  Excellent Software, VERY user-friendly, fantastic Surveillance application, Multiple PC, NAS and Free Server Backup tool in Active Backup Suite that would cost you £100-1000 from current business 3rd party apps
CONs – Generally lower hardware spec in the PLUS series than most, no HDMI or direct access options, weaker 3rd party app support
| | | | |
| --- | --- | --- | --- |
| Plex NAS Tier | | | |
| NAS Model | | | |
| 720p, 1080p, 4K or ALL? | 720p and 1080p | 1080p and Some 4K | ALL |
| Number of Users Accessing | 1-5 | 5-10 (without transcoding) | 10+ |
| Max Storage in Terabytes | 28TB RAW (2 Bays) | 64TB RAW (4 Bays) | 100TB+ |
| CPU Power/Efficiency | | | |
| Best Price | | | |
Alternative NAS Options Here


Support this site with Ad Revenue


Best QNAP Plex Media Server NAS for 2019
The other big, big name in NAS drives is QNAP. If you are looking for the best Price Vs Hardware NAS drive out there, as well as really innovative hard design, then QNAP is very much the brand you should be looking for as a plex media server in 2019. Their software user interface is called QTS and is much more sytled in favour of Android or Windows. It gives you alot of the control and configuration options that Synology tend to hide away for the sake of simplicity. Alongside this some QNAP have some truly one-of-a-kind hardware options available, such as Thunderbolt connectivity, multiple HDMI ports, Direct USB access, Power over ethernet LAN support and stereo speakers. Also, although their first party apps are not as good as synology's, they are really close and even more diverse. This is also helped with a much better third party app support and a host of applciations that are supported by HDMI output.
PROs  – The best CPU you can get, such as Ryzen 7, Intel i7, 8th Gen Pentium and more. 4K HDMI, Much more customizable than most, Silent NAS options, variety of chassis choices, Great applications, Twodifferent Surveillance Apps, Plex via HDMI, Lower Hardware cost
CONs – 2 Year Warranty on most of their range, Confusing range at times, not quite as user-friendly as Synology
| | | | |
| --- | --- | --- | --- |
| Plex NAS Tier | | | |
| NAS Model | | | |
| 720p, 1080p, 4K or ALL? | 720p and 1080p | 1080p and Some 4K | ALL |
| Number of Users Accessing | 1-5 | 5-10 (without transcoding) | 10+ |
| Max Storage in Terabytes | 28TB RAW (2 Bays) | 64TB RAW (4 Bays) | 100TB+ |
| CPU Power/Efficiency | | | |
| Best Price | | | |
Alternative NAS Options Here


Support this site with Ad Revenue


Best Asustor Plex Media Server NAS for 2019
One brand that is often overlooked is Asustor NAS. This is largely due to this range of NAS being available to buy easily in less regions than QNAP and Synology. Much like QNAP, they have a good price vs hardware price point, as well as a good range of CPU and chassis options. Much like Synology, their User Interface tried to be as user-friendly as possible, but manages to land somewhere between QNAP and Synology in the difficulty of use, so not too shabby! Asustor NAS also have a better degree of support for 4K HDMI in their NAS than most of their competitors than will support multiple applications to a display device. What makes them appealing for many is that they support an incredible lineup of applications for modders and PC tinkering types. You can run a MAME/SEGA/Ninento emulator on the device, you can run Netflix, KODI and Amazon Instant, you can install an unoffical Mac based virtual machine with VirtualBox and Hackintosh – these are things that almost all other NAS brands either cannot do, or won't do. Additionally, in 2019 they have upgraded their graphical user interface (GUI), made it appear fresher and faster, as well as now provide file system support BRTFS internally.
PROs  –  Good range of Intel CPUs available, Very Cost Effective 10Gbe Options released in 2018/19, HDMI2.0a NAS options, USB-C Options,Often featured in Amazon Discounts, Good support of homebrew/custom software over network and HDMI
CONs – Little dated Chassi design, Poorer global coverage than QNAP and Synology
| | | | |
| --- | --- | --- | --- |
| Plex NAS Tier | | | |
| NAS Model | | | |
| 720p, 1080p, 4K or ALL? | 720p and 1080p | 1080p and Some 4K | ALL |
| Number of Users Accessing | 1-5 | 5-10 (without transcoding) | 10+ |
| Max Storage in Terabytes | 28TB RAW (2 Bays) | 64TB RAW (4 Bays) | 100TB+ |
| CPU Power/Efficiency | | | |
| Best Price | | | |
Support this site with Ad Revenue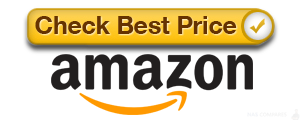 Best WD Plex Media Server NAS for 2019
Easily one of the most recognizable names in NAS is Western Digital. Their range of NAS storage devices (the My Cloud Series) are seen in many consumer locations, as well as with content creators. WD have already got a huge legacy in data storage with an impressive range of hard drives and SSD, which you have likely used in one device or another in the last 20+ years. The WD NAS range of devices is aimed at creating an affordable, powerful and robust network storage solution that suits both home and business. Their range covers teh WD My Cloud Home, EX2, Pro and Sentinal series that are respectiveily aimed at Home, Students, Prosumers and Business storage. These arrive with a number of key 1st party apps for file management, backups and enjoying media over DLNA, as well as supporting a number of popular 3rd party applciations such as Apple TTime Machine and Plex Media Server. Another advantage for many who choose WD as their first/second NAS drive is that the entire range can be purchased with or without WD Hard Drives pre-installed. The WD My Cloud NAS range arrives with WD Red NAS hard drives included (at a lower cost than buying them seperately) and means that your 3 year warranty covers everything. As affordable and reliableas they are though, it is still worth remembering that they area little less flashyin their user interface and apps when compared with most of the brands on this list and should be considered for those looking for uncomplicated and simple NAS data storage.In terms of Plex Media Server, WD My Cloud NAS Pro is still one of the best performing NAS drives for streaming and transcoding , thanks to that Pentium 4 core CPU and the fact the WD OS lets Plex access the transcoding engine – something few NAS brands have beenable to easily achieve.
PROs  – Very Affordable, One of the Best Plex NAS 2/4 Bays at this price, Hard Drives Included, Dual PSU design options in DesktopNAS, Low noise, very familiar brand
CONs – Feels a little basic compared with Synology/QNAP/Asustor, the OS still feels very lackluster, very few 1st party mobile applications, relieves too much on 3rd party programs
| | | | |
| --- | --- | --- | --- |
| Plex NAS Tier | | | |
| NAS Model | | | |
| 720p, 1080p, 4K or ALL? | 720p and 1080p | 1080p and Some 4K | ALL |
| Number of Users Accessing | 1-5 | 5-10 (without transcoding) | 10+ |
| Max Storage in Terabytes | 28TB RAW (2 Bays) | 64TB RAW (4 Bays) | 100TB+ |
| CPU Power/Efficiency | | | |
| Best Price | | | |
Alternative NAS Options Here


Support this site with Ad Revenue


Best Netgear Plex Media Server NAS for 2019
Much like WD, you will be hard pushed to find a better known brand than Netgear. Netgear have been in the industry of network applicances for a very, very long time. Chances are you have owned several Netgear products and didn't even realise it (your Internet Service Provider normally rebands Netgear Routers with their own branding before shipping to custoemrs). Netegar have been producing NAS drives for home and business users for a number of years now and although they seem to be primarily aimed at enterprise users (in both design and price), they do have alot to offer home users too. Once again, much like WD NAS, Netgear feature a straight forwarduser interface, a so-so range of first party applications and a great support of third party apps. There is no avoiding that you will needa pinch more network knowledge compared with most of the other NAS brands on this lest, but if you are ok with learning some very basic level network concepts (or know someone who can), then what you have is a remarkably robust NAS that arrives with good warrnty options, good hardware inside and a very reliable brand. Just don't expect the chewable and friendly GUI that you find from DSM and QTS. Finally, these devices can be purchased empty or pre-populated with HDDs.
PROs  – Nice Chassis, Good Business Hardware and Software Support (VMs, ISCSI, Server Backups, etc), Fast Booting and Quiet Running in desktop models, Long Warranties and fast Advance Replacements, Support for Plex and DLNA Media on Home models (CPU dependant)
CONs – Quite Expensive, VERY few apps that you can install, BIG reliance on 3rd party apps, Generally bigger and noisier than most NAS drives in the market
| | | | |
| --- | --- | --- | --- |
| Plex NAS Tier | | | |
| NAS Model | | | |
| 720p, 1080p, 4K or ALL? | 720p and 1080p | 1080p and Some 4K | ALL |
| Number of Users Accessing | 1-5 | 5-10 (without transcoding) | 10+ |
| Max Storage in Terabytes | 28TB RAW (2 Bays) | 64TB RAW (4 Bays) | 100TB+ |
| CPU Power/Efficiency | | | |
| Best Price | | | |
Alternative NAS Options Here


Support this site with Ad Revenue


Best TerraMaster Plex Media Server NAS for 2019
There are many, many super budget and low cost NAS brands  that easily get overlooked and ignored. In most cases this is because they are poor quality products, unsupportive brands or are companies looking to turn a quick buck. Ofall of these brands considered 'budget', one that I have kept a close eye on has been TerraMaster NAS. This brand that is almost exclusively available on Amazon is certainly an impressive example of a NAS maker that started on a tight, tight budget and managed to make incredible progress in a short amount of time – rivalling the evolution of Synology and QNAP. The TerraMaster NAS range is made up with 2 and 4-Bay NAS servers taht include Intel Celeron and Realtek Dual Core and Quad Core Processors. They do feature some of the most dated looked chassis I have ever seen, but even this has been upgradedin 2018/19 and now (although still a little plastic-fantastic) is still very functional and more than sufficient. Aside from that , there is very little more to say about Terramaster in hardware, but in software, they manage to have a surprisingly competant operating system in TOS (TerraMaster Operating System – I know, super imaginative). Arriving with several first party apps, RAID Support, a competant file manager, DLNA support, 3rd party support for Plex Media Server (yes – even with transcoding!) and even a couple of easy to use mobile applications. Considering they lack the deep, deep R&D pocket budget of Synology NAS, they have managed to produce a very impressive device for multimedia and backups. Just remember that you are dealing with a smaller and more thinly spread brand and therefore this is apparent in manufacturer support and overall design. Still, if you are on a tight budget for a plex media server NAS – you will struggle to find a better budget option in 2019.
PROs  –  Low Price, Good CPU Options, Supports Max Sized SATA HDD, Supports Key 3RD Party Apps like Plex and Apple Time Machine, Suprisingly  well developed GUI, Mobile Apps
CONs – Cheap Chassis Design, Slightly 'lite' feeling to the UI compared with Big Name Brands, No HDMI, PCIe or External Support beyond USB and LAN
| | | | |
| --- | --- | --- | --- |
| Plex NAS Tier | | | |
| NAS Model | | | |
| 720p, 1080p, 4K or ALL? | 720p and 1080p | 1080p and Some 4K | ALL |
| Number of Users Accessing | 1-5 | 5-10 (without transcoding) | 10+ |
| Max Storage in Terabytes | 28TB RAW (2 Bays) | 64TB RAW (4 Bays) | 100TB+ |
| CPU Power/Efficiency | | | |
| Best Price | | | |
Support this site with Ad Revenue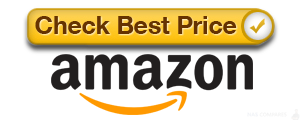 📧 LET ME KNOW ABOUT NEW POSTS 🔔
Join 1,410 other subscribers
Get an alert every time something gets added to this specific article!
This description contains links to Amazon. These links will take you to some of the products mentioned in today's content. As an Amazon Associate, I earn from qualifying purchases. Visit the NASCompares Deal Finder to find the best place to buy this device in your region, based on Service, Support and Reputation - Just Search for your NAS Drive in the Box Below
Need Advice on Data Storage from an Expert?
We want to keep the free advice on NASCompares FREE for as long as we can. Since this service started back in Jan '18, We have helped hundreds of users every month solve their storage woes, but we can only continue to do this with your support. So please do choose to buy at Amazon US and Amazon UK on the articles when buying to provide advert revenue support or to donate/support the site below.

Finally, for free advice about your setup, j
ust leave a message in the comments below here at NASCompares.com and we will get back to you.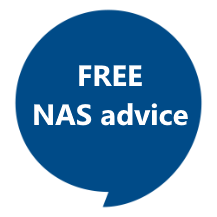 Need Help?
Where possible (and where appropriate) please provide as much information about your requirements, as then I can arrange the best answer and solution to your needs. Do not worry about your e-mail address being required, it will NOT be used in a mailing list and will NOT be used in any way other than to respond to your enquiry.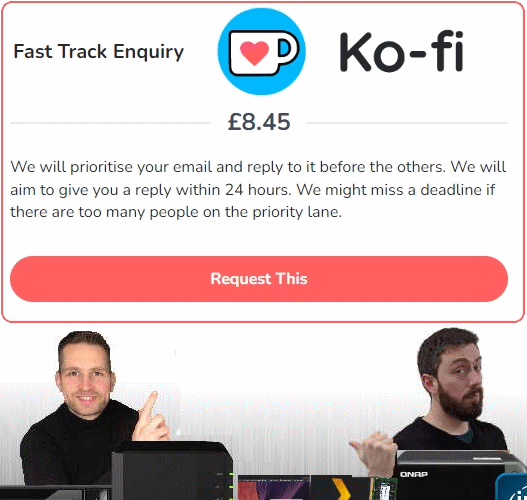 Terms and Conditions
Alternatively, why not ask me on the
ASK NASCompares forum
, by clicking the button below. This is a community hub that serves as a place that I can answer your question, chew the fat, share new release information and even get corrections posted. I will always get around to answering ALL queries, but as a one-man operation, I cannot promise speed! So by sharing your query in the
ASK NASCompares
section below, you can get a better range of solutions and suggestions, alongside my own.
This description contains links to Amazon. These links will take you to some of the products mentioned in today's video. As an Amazon Associate, I earn from qualifying purchases