The QNAP TS-653D 6-Bay NAS Drive Hardware Review
Buying your first NAS drive can be a rather intimidating first step for many users. The advantages and bonuses' to this kind of hardware are pretty well documented, especially when compared with pubic cloud storage and file streaming services(such as Google Drive, Onedrive and Dropbox). This has become doubly true now that NAS providers are bridging the connections between multi-purpose collaboration platforms in Office 365 and GSuite. Buying a NAS drive in 2020 has become more than just about saving money over the years and enjoying your media (dropping Netflix and subscription renting limitations) and has become an entire operating system and complete hardware+software contained solution that has evolved way beyond that of just a 'hard drive over the internet'. Into this well-established arena we find the brand new QNAP TS-653D NAS, the latest generation in their X53 series and one that seemingly outpaces, outperforms and outgrows every generation in this series. With improvements on seemingly every single hardware specification that counts to carry it forward for several years, as well as the software platform QTS being at the top of its game – today we want to take a good look at the brand new 6-Bay desktop NAS from QNAP and see if it deserves your data? Before we go any further, it is worth highlighting that this review is largely based about the idea of buying this TS-653D as a new NAS drive,or that you own a NAS that is a bit long in the tooth and you are looking for a worthy successor. If you own the QNAP TS-653B (as well as the 2 or 4 Bay alternatives) and are considering whether this is worth an early upgrade, then this WILL be touched on at numerous points, but might not be the article for you. There will be a TS-653B vs TS-653D article very soon, so stay tuned!
QNAP

TS-653D

NAS – Quick Conclusion
Served as a more compact and affordable alternative to the TVS-673e and TVS-672XT, the TS-653D NAS is something that QNAP should be proud of. It is a great entry into their already impressive range of desktop NAS devices, finding an excellent balance between home and business users. If you are looking for a brand new 'powerful on a budget' NAS to consolidate your home media, Set up a Surveillance network, run virtual OS environments, sort through photo media, support your relatives as the 'IT whizz' of the family, or move your business away from Google Drives and DropBox' onto something safer, more scalable and dependable – then the TS-653D has alot to offer you. It gives you a great base to start using the QTS platform, as well as a good means to upgrade your storage internally at a later date (expansions in memory to 8GB, expansions in storage with the TL & TR Series, expansion in NVMe, 10Gbe both in the QM2 range and more). That said, If you are an existing TS-653B owner, this might not seem like the jump you were waiting for.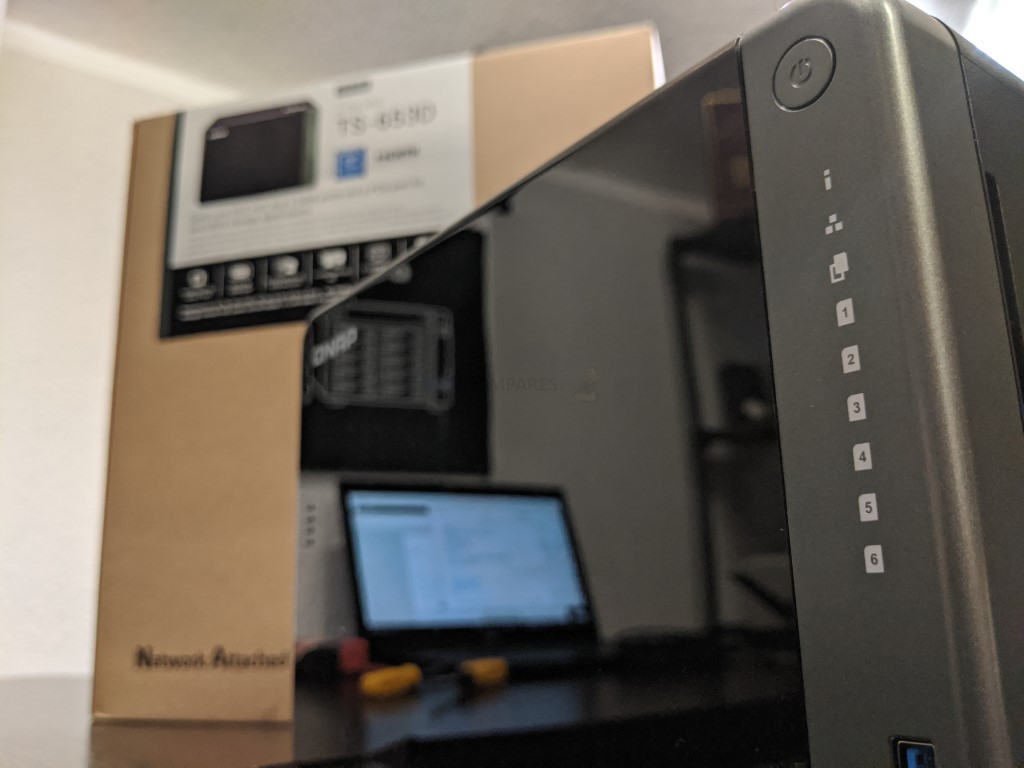 QNAP

TS-653D

NAS – Retail Packaging
The external packaging of the QNAP TS-653D is certainly clear as a whistle. It is largely what I would have expected, with the brown box packaging being QNAP branded, but the real product-focused information being included on a splashy label on the front This is pretty standard for the NAS industry, as with such a large range of solutions on offer, there will be occasion economies and sensible choices to use similar packaging for similarly sized units.
However, I will say that the QNAP branded label is clearer and much more cleanly articulated that the previous TS-653B (see below) and as usual, the hardware and software capabilities of the QNAP NAS are detailed, with suitable highlights displayed. I am often mentioning the retail packaging of these devices, simply because I always like to appreciate that a device like this will be rarely displayed in a retail/outlet context, so this kind of thing is always a nice mark of the manufacturer to go a little further. Most other hardware we use on daily basis (phones, laptops, tablets, TVs, etc)all have much flashier and detailed boxes and we will often purchasing them at an outlet in-person, so that extra degree of external appeal has a necessity. Here, it is an extra small touch that is not needed but appreciated.
Here is how the TS-653D compares with the TS-653B retail packaging:
| | |
| --- | --- |
| QNAP TS-653B NAS | QNAP TS-653D NAS |
Aside from the external retail labelling, the way in which the device is packaged for transit (for the sake of protection in transit from physical harm) is pretty similar to other QNAP NAS – and this is not a bad thing! Arriving exceptionally well partitioned, with the device held in a foam framework, with accessories in a separate box to ensure they do not cause damage as these things are shipped in their thousands, worldwide.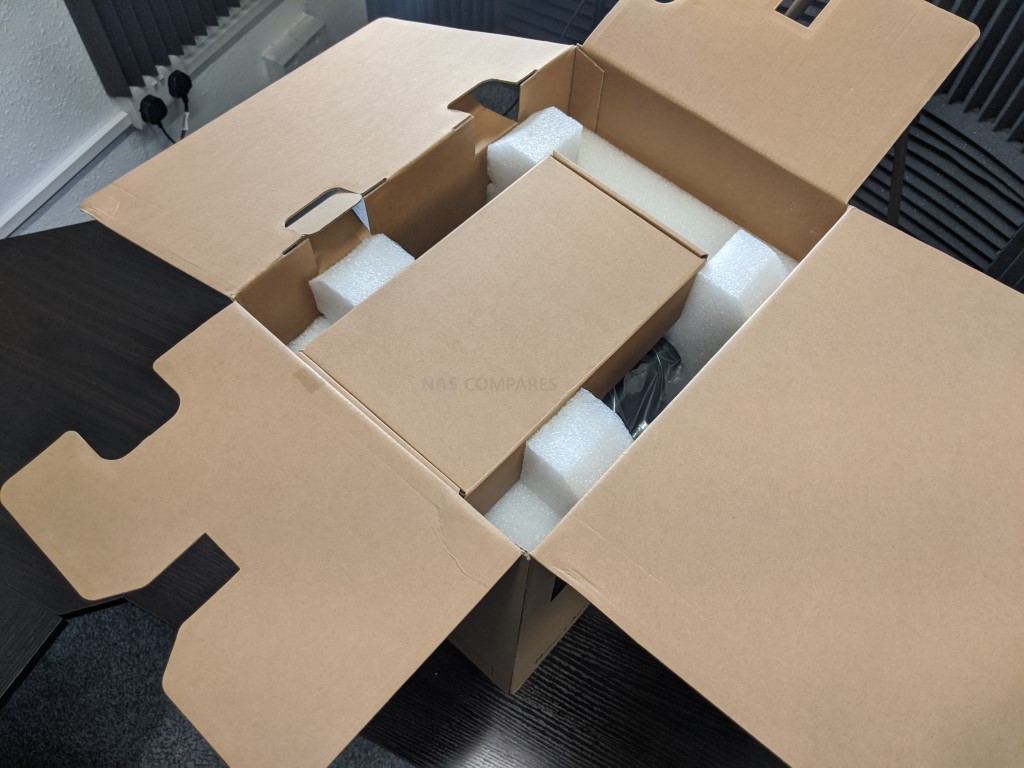 The QNAP TS-653D NAS itself only takes up around 50-60% of the retail box mass, and the accessory box little more than 10%, the rest is dedicated to that foam framework for protection from motion damage. I know most of you did NOT come here for a review of a shipped box… so I will move on…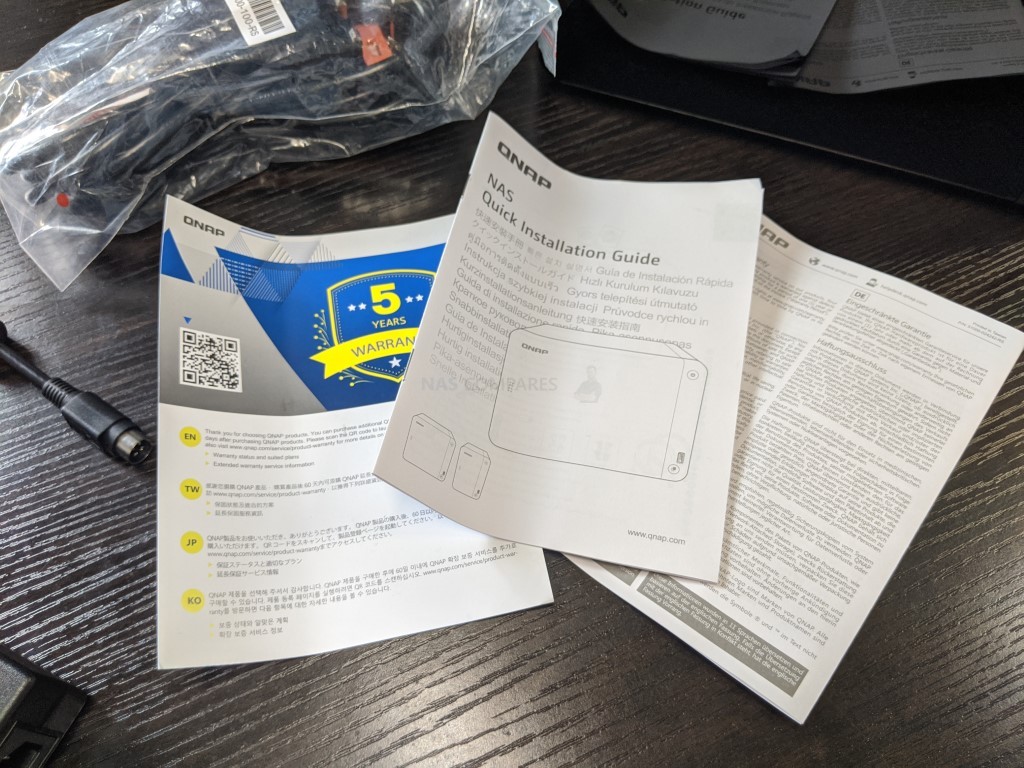 Inside we find information on the first time setup, as well as for the 3 year inclusive warranty that the TS-653D arrives with. This warranty covers the hardware in case of any issues and the software largely comes with a lifetime warranty in most regions. This hardware warranty can also be extended with numerous warranty extension options online that are actually pretty affordable, especially if you factor in the cost of downtime to your business. The included setup guide of the TS-653D is pretty standard and largely graphic based for ease of use. It is a little light on the details, but this is becoming more and more common in all hardware, most brands favouring the use of online guides and troubleshooting options that can be evolved in detail and scope, as the firmware inside evolves too. As a very much 'old skool' character, I always favour a paper manual (likely unpopular and less environmentally friendly I know) but I know I am not alone and if recent reviews of hardware from Japan and Korea have shown that in these regions, paper manual books are included as standard by some brands. Meh, its a region thing!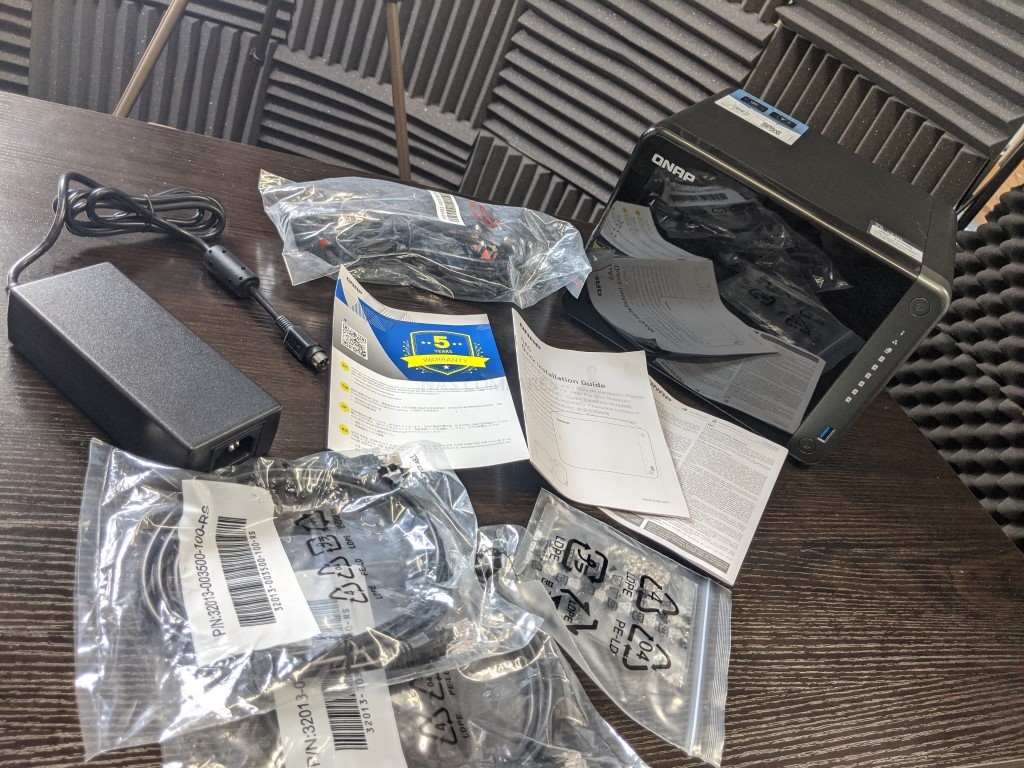 The full contents of the QNAP TS-653D accessories kit are:
QNAP TS-653D NAS (duh!)

External 120W PSU

Regional Mains Power Connector (Kettle Type)

2x RJ45 LAN cables

Quick Start Installation Guide

Screws for 2.5″ media, as well as optional 3.5″ screws
So, a fairly standard collection of parts that are included in the retail kit. Clearly, the mains power cable is regional and changes depending on your country of purchase, but the rest is fairly standard. But I just want to take a sec on that power supplier.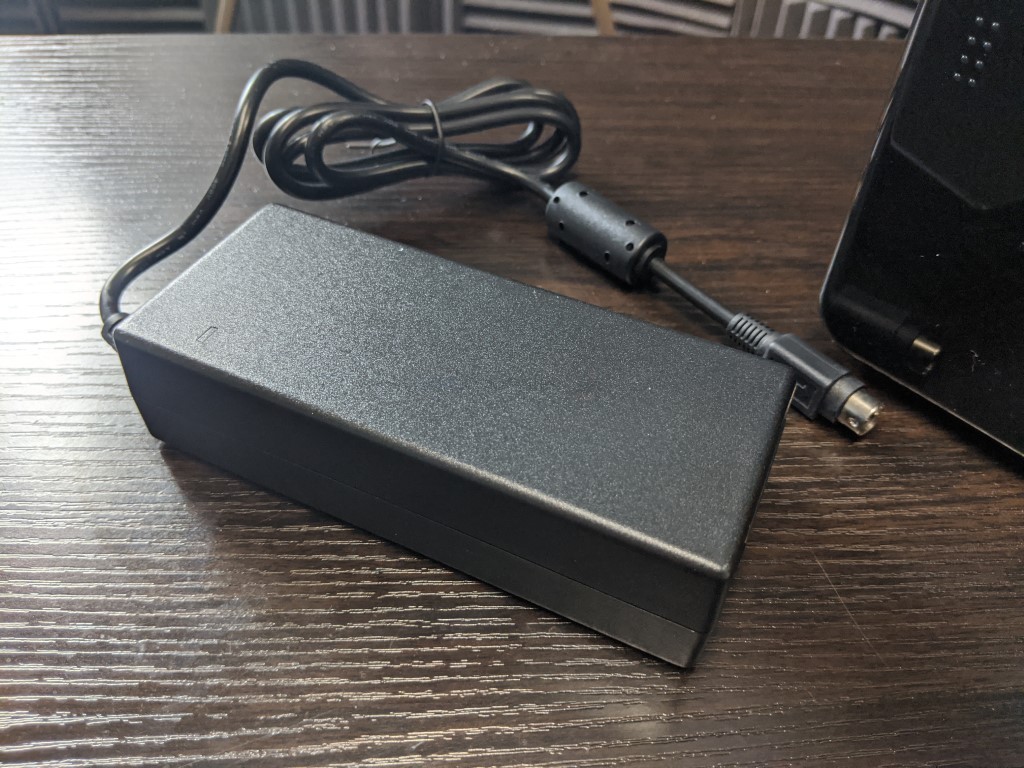 Now, 120W may seem a pinch high for a 6-Bay desktop NAS unit. Especially given this is 50% that some older gen 6-Bay NAS from QNAP, as well as other brands.This is alot to do with the usage of PCIe cards, improved local access with peripherals and more powerful specifications in the latest generation. Newer generation hardware HAS become more efficient, but this largely means that you can do the same tasks as a previous generation unit, with less power used. It still means that if you want to use the CPU/Memory/accessories to their full extent, you will need to have a bit more power available when needed. It won't be using the full 120W all the time! Additionally, it is worth highlighting that this PSU is over 50% less in Watts less in maximum usage potential than the Synology DS1618+ 6-Bay, which has less hardware to use. QNAP NAS state that the TS-653D NAS (in their tests) used 18.6W of power whilst in sleep/idle and 35.4W of power whilst in active use (WD Red HDDs in a RAID).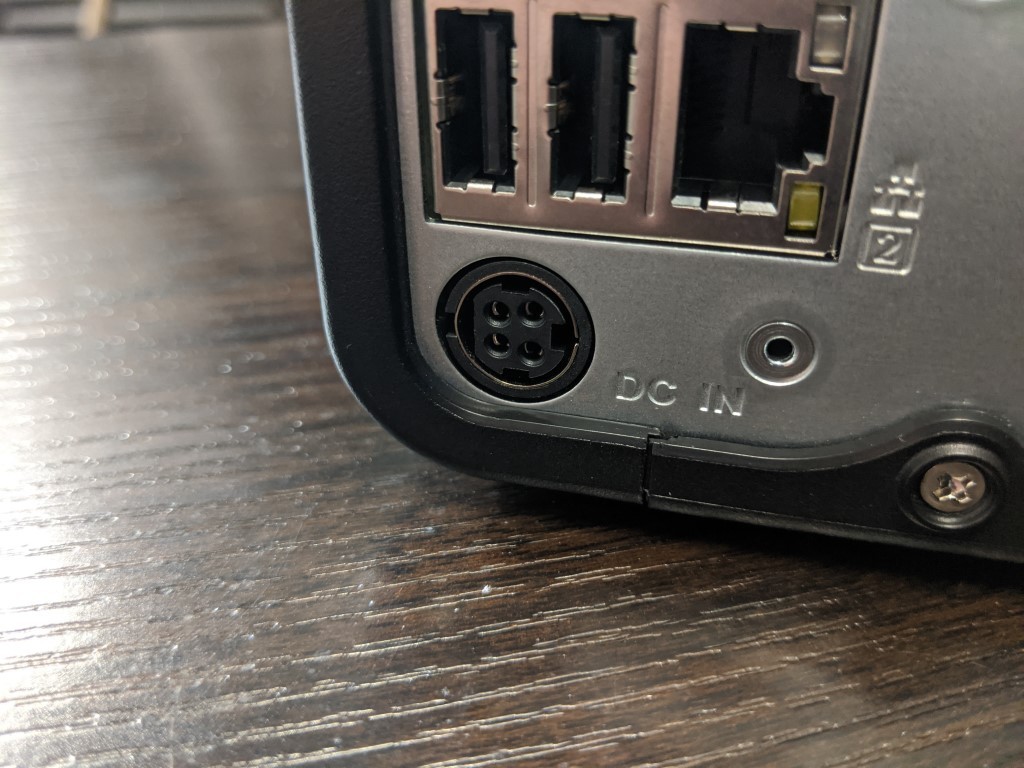 Additionally, there is the matter of an external PSU at all! Many users favour internal PSUs that lead to few parts to factor/consider when redeploying a device, as well as fewer things that can be damaged/removed by external forces/accidents. Some other 6-Bay QNAP NAS, such as the TVS-472XT and TVS-473e have internal PSUs (as you would find in a tower PC). However, I am always a fan of external power suppliers in desktop forms, as in the event of a PSU failing (the power supplier is likely the 2nd most fragile part of your hardware storage after the media drives), it is CONSIDERABLY easier to replace and reboot after an external PSU fails than an internal PSU, ESPECIALLY if you are more interested in the software of a NAS than the hardware. Ther is no clear win either side here, as there are arguments on both sides. But it is certainly an often debated point. Aside from this, the retail packaging and accessories in the TS-653D kit are all well and good.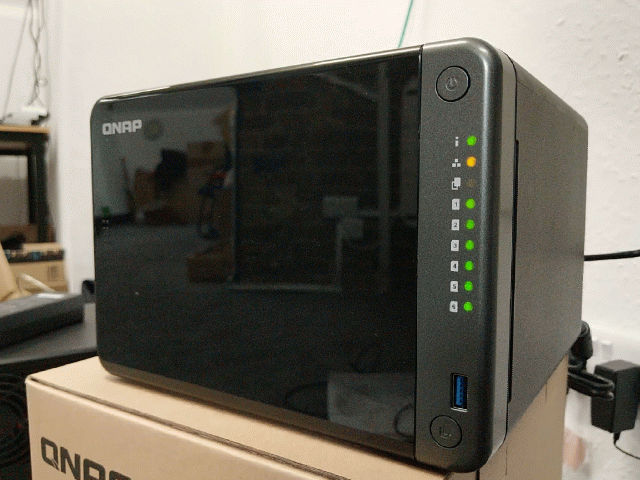 QNAP

TS-653D

NAS – Design
Once I removed the QNAP TS-653D from its external packaging, I got a chance to have my first proper look at this new NAS drive server for 2020. The chassis of the TS-653D measures 16.8 × 23.5 × 22.6cm and is a slight re-design of the chassis used in the TS-653B. This has been a very popular chassis choice in those older gen units, as the QNAP NAS brand has shifted home units towards more compact plastic chassis for more home/prosumer/SMB devices in efforts to combat and reduce noise and heat generated in smaller areas where this is a big performance inhibiting factor, whereas much bigger business-led and enterprise-focused devices will feature largely metal chassis through and through.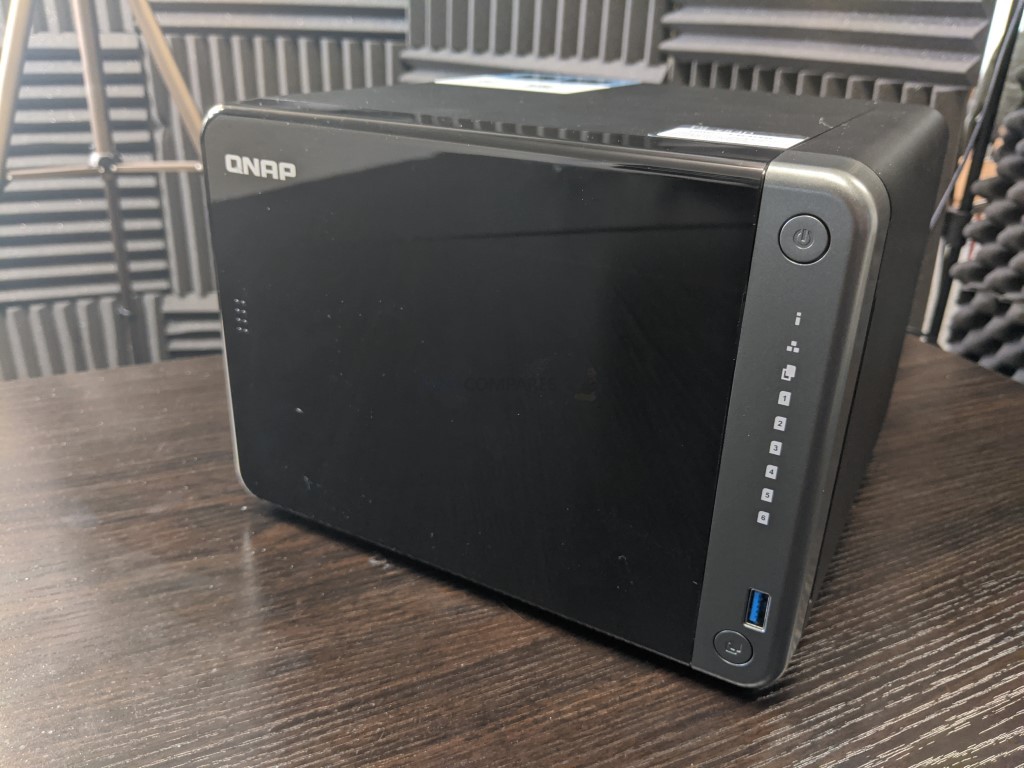 The chassis is very well contained and is likely one of the most minimalistic (at least from the front) that we have seen from the brand. QNAP has always been a NAS brand that trades very well on the subject of hardware (definitely software too – but the hardware is always ON POINT), but the TS-653D chassis front is much less busy that the NAS generations before it, featuring jsut a small handful of features (with the business end being at the back). Even the long establish LCD panel on the front has been dropped, which will annoy a few users – not loads, but it was very much a QNAP staple feature that showed temperature, IPS and system ID info at the touch of a button.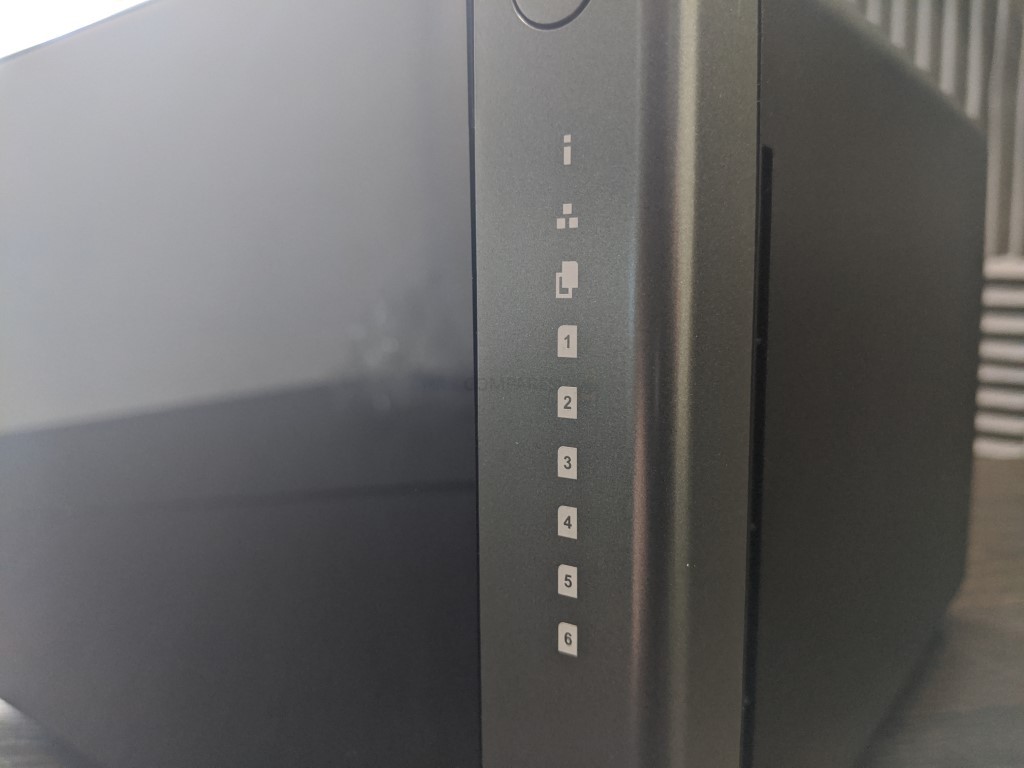 In it's place we find the multiple LED (as you would find in most NAS) that are used to denote the power of the device, the access of the drives (one for each), the system status and general activity of the system when read/write actions are taking place. This is more than enough information for a glance to see if the device is 'working'. as well as these LEDs being adjustable in the QTS operating system to make them brighter or dimmer/off as needed for those that are a martyr to light pollution.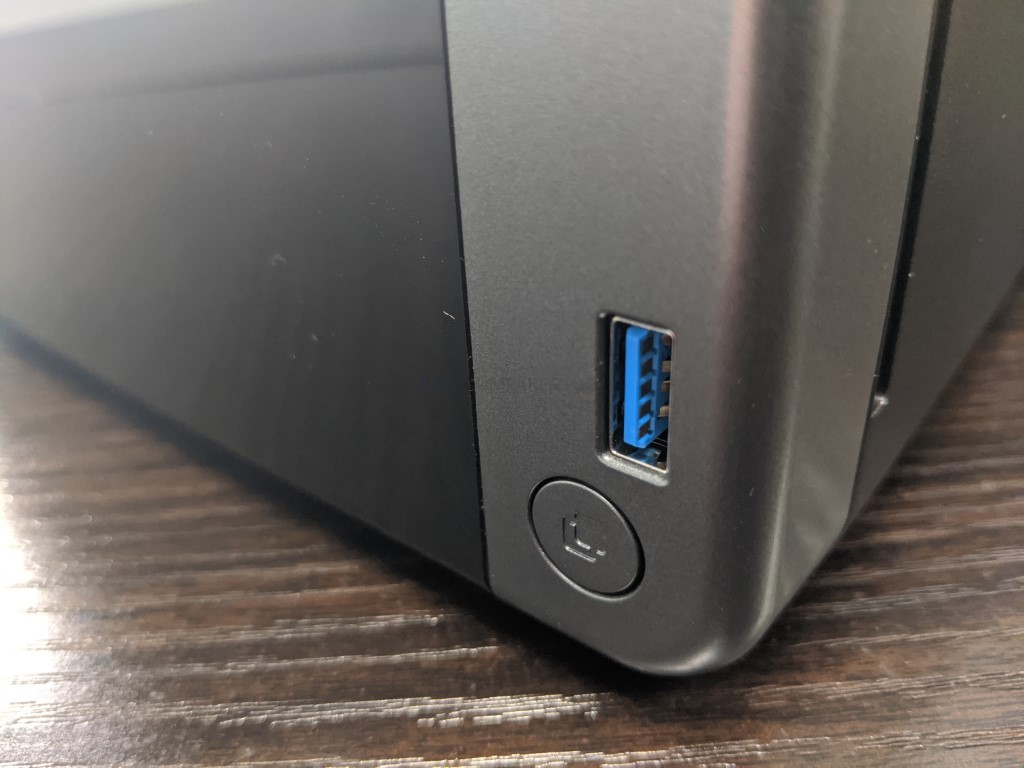 At the top of the front right corner we find a power button, but at the bottom right we find a USB Quick Copy button and USB 3.0 Port. Though the TS-653D features multiple USB 3.0 and USB 2.0 ports, this one is ideally used for quick backing up / syncing of data to/from a USB External drive. This is always going to be useful to a student, working professional or simply someone that likes to add an extra layer to their backup strategy involving a removal version to be storage externally/off-site. The backup software within the QNAP (Hybrid Backup Sync 3, that we will touch on later) along with multiple other means of sync/backup targets, allows you to create a rule for that button. You can choose to(when a drive is connected and the button pressed) have the entire USB backed up to a custom folder on the NAS, backup ONLY the changed files since the last backup (Diff Backup), a time managed backup that creates a new folder directory for each backup or even a backup that ONLY backs up CERTAIN file types, or ignores certain file types for speed/security. All of these options can be applied in either direction (ie NAS>USB or USB>NAS) and even don't need the button if you choose, and they can action as soon as a pre-set drive is always applied, automatically. Always a neat and useful feature that is all too often overlooked.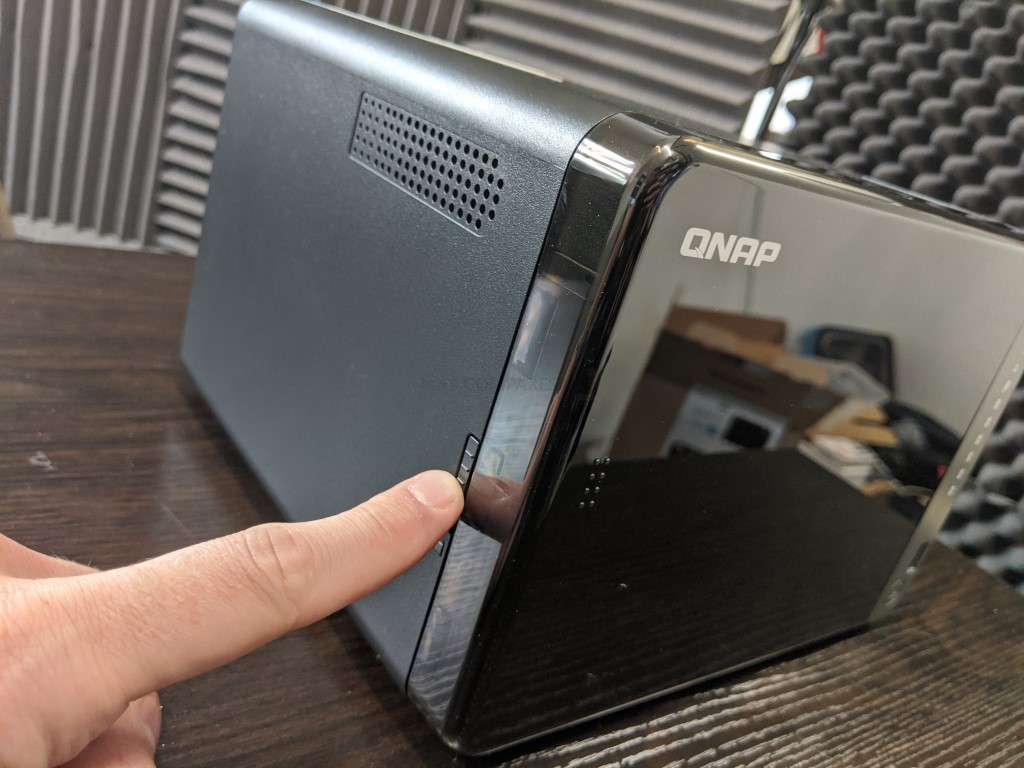 The front panel of the QNAP TS-653D is a slidable and lockable (just a switch, not key-locked) piece, that presents itself as an alternative to the lockable individual trays of older generations (such as the TS-653A and TS-653 PRO). More designed to stop accidental removal, there is no real ability to stop someone stealing your drives (the whole unit barely weighs 6-7KG all in with drives, so this hardly a deterrent anyway), so those that like to keep things locked down (Kensington locks, tray locks, affix desk handles) might be a little disappointed. Still, given the target audience of the TS-653D, this is not a massive surprise to be overlooked in the interested of keeping it affordable.
Each bay features a click n load plastic tray that can store a 3.5″ hard drive without the use of a screwdriver/screws, as well as 2.5″ media screw holes in the base of each tray (for those that want to take advantage of faster SSD media) included with the accessories pack. The trays are pretty sturdy for plastic and each slide in quite neatly. Metal trays, though more robust, will always generate a pinch more vibration/hum from the drives installed and increase the noise level a pinch.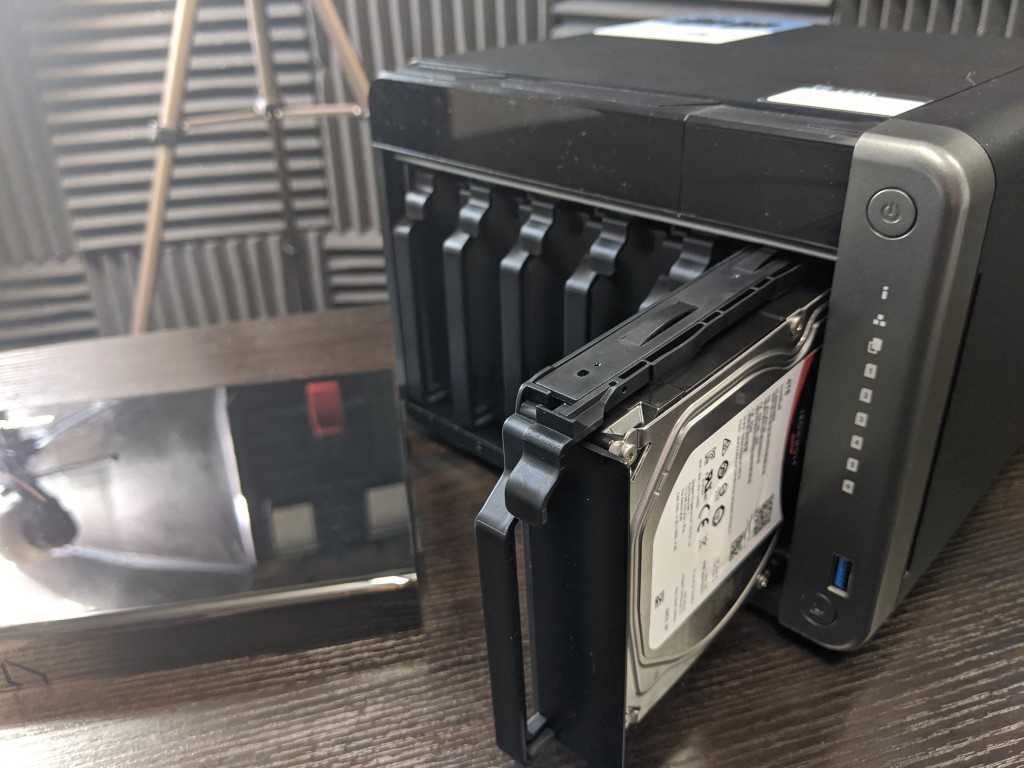 As it stands, QNAP state that the TS-653D generates 21.3db(A) when in full use and populate with WD Red 2TBs, a pinch higher than the 23.7 dB (A) rating on the Synology DS1618+, but this si alot to do with a larger degree of hardware on the QNAP and how those additional components can generate noise.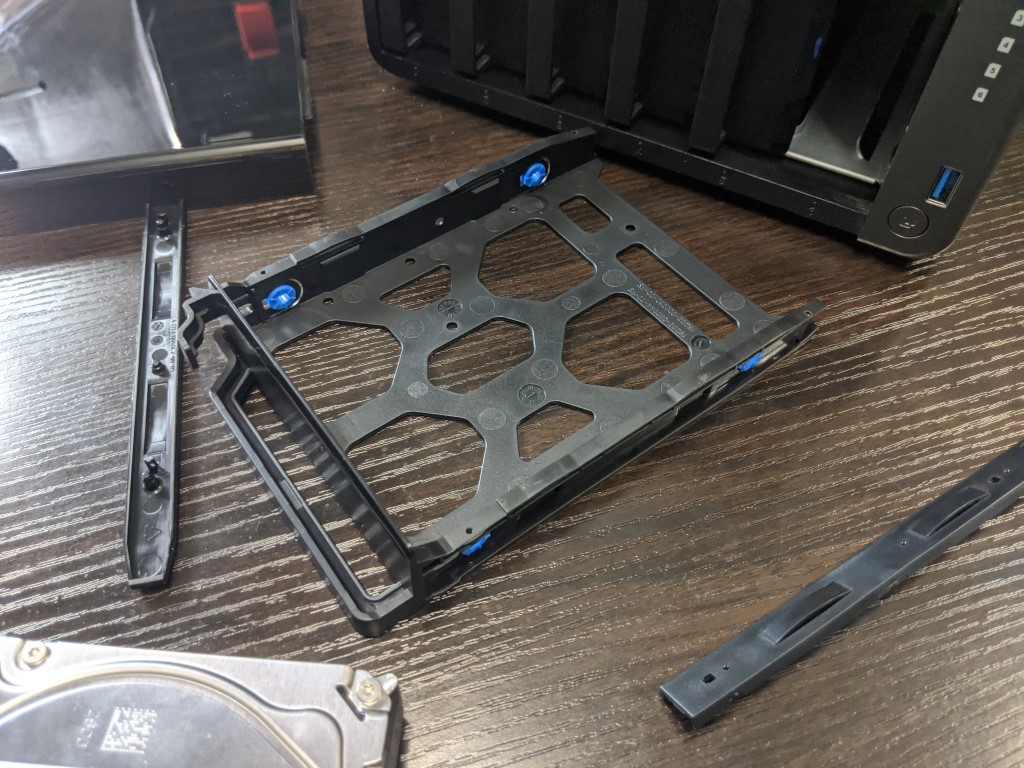 The trays themselves are no lockable or spring-loaded, but they do not need to be in this chassis, because of that front panel architecture. Each bay can be used independently, or in groups using the RAID configurations that are supported (RAID 0, RAID 1, RAID 10, RAID 5, RAID 6 and RAID 10), as well as less performance boosting and unsafe modes (SINGLE or JBOD) that allow the device to function with just a single media drive. Despite the TS-653D being remarkably compact, the 6 bays, in conjunction with the very latest 16TB hard drive from Seagate (Seagate Ironwolf 16TB Ironwolf NAS Hard Disks) means that each RAID choice can provide:
RAID 0 = 96 Terabytes of storage, with no redundancy*
RAID 10 = 48 Terabytes of storage, with upto 2 disk redundancy*
RAID 5 = 80 Terabytes of storage, with 1 disk redundancy*
RAID 6 = 64 Terabytes of storage, with 2 disk redundancy*
RAID 1 x 3 or RAID 0 x3 = 48/96 Terabytes of storage, with 3 disk redundancy* technically (not advised), or ZERO redundancy in grouped RAID 0s
*redundancy is a safety net in case a drive fails, so you can rebuild and recover your data later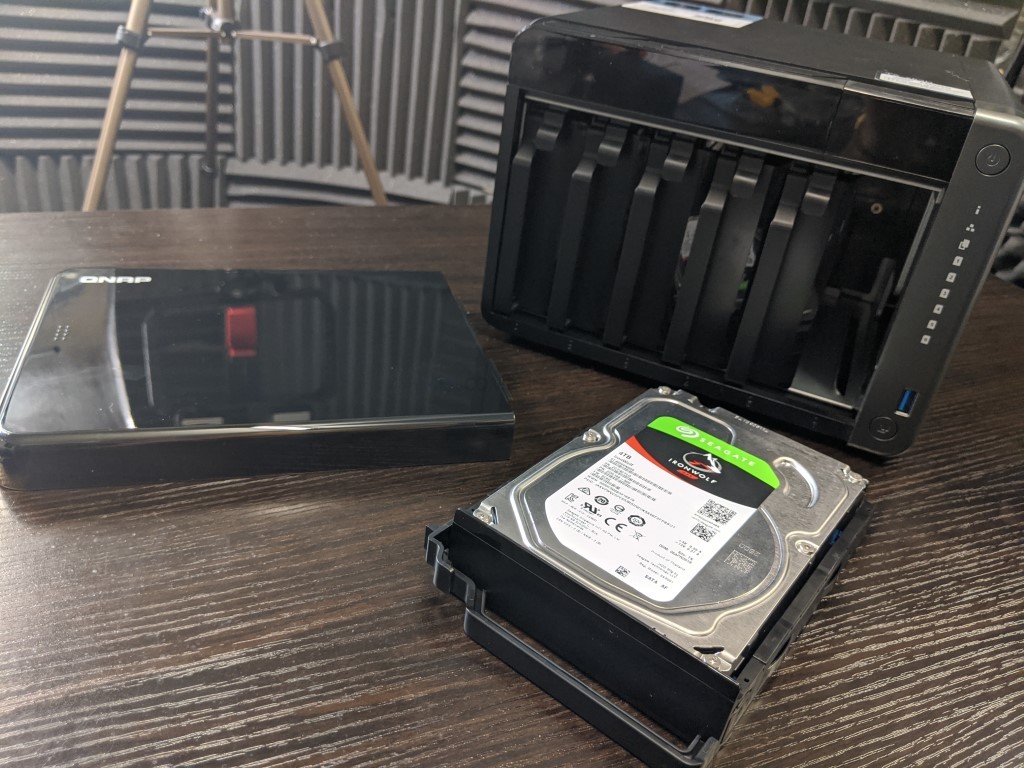 Drives are very easy to install and can be installed/exchanged even when the device is powered on (hot swapping) but bear in mind that much of the apps and tools you run may live on the storage pool/volume you setup inside, so take care when hot-swapping disks, or introducing drives at a later date for reasons of repair or maintenance. The six HDD bays are connected on a single PCB board that sits over the rear active cooling fan of the TS-653D. Even with front panel attached, there is plenty of ventilation around the chassis of this 24×7 device.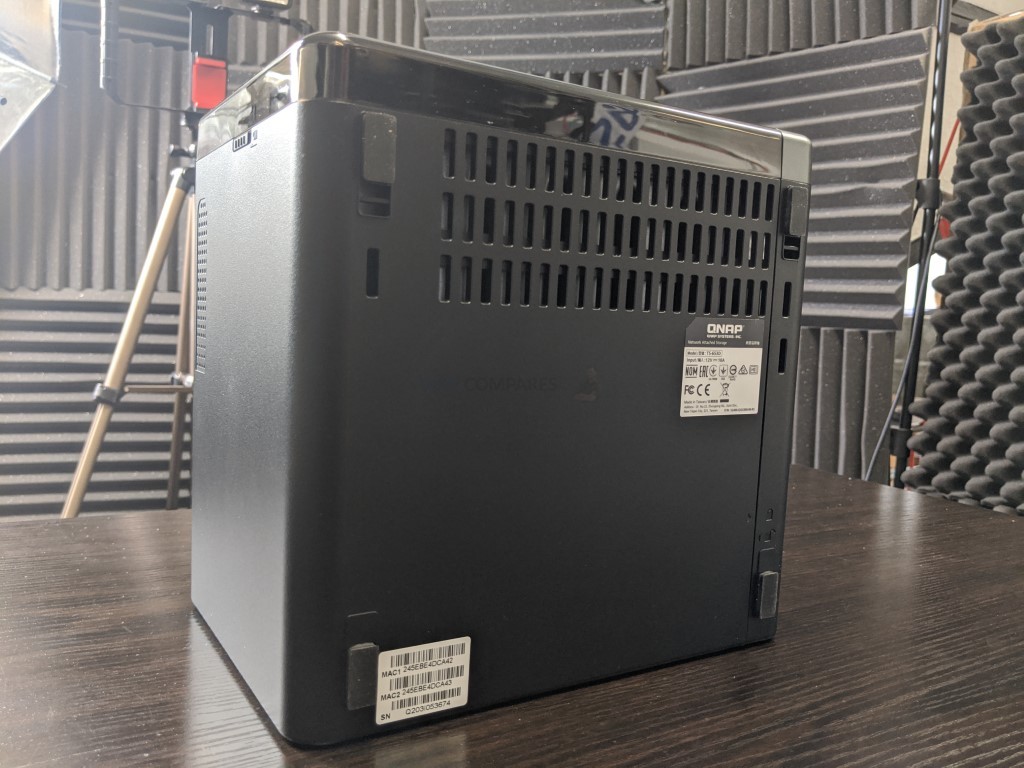 The base of the chassis provides a tonne of ventilation (passive cooling) for the HDD/SSD media bays on the TS-653D, that is assisted by the rubberized feet lifting the NAS a few millimetres from the desktop.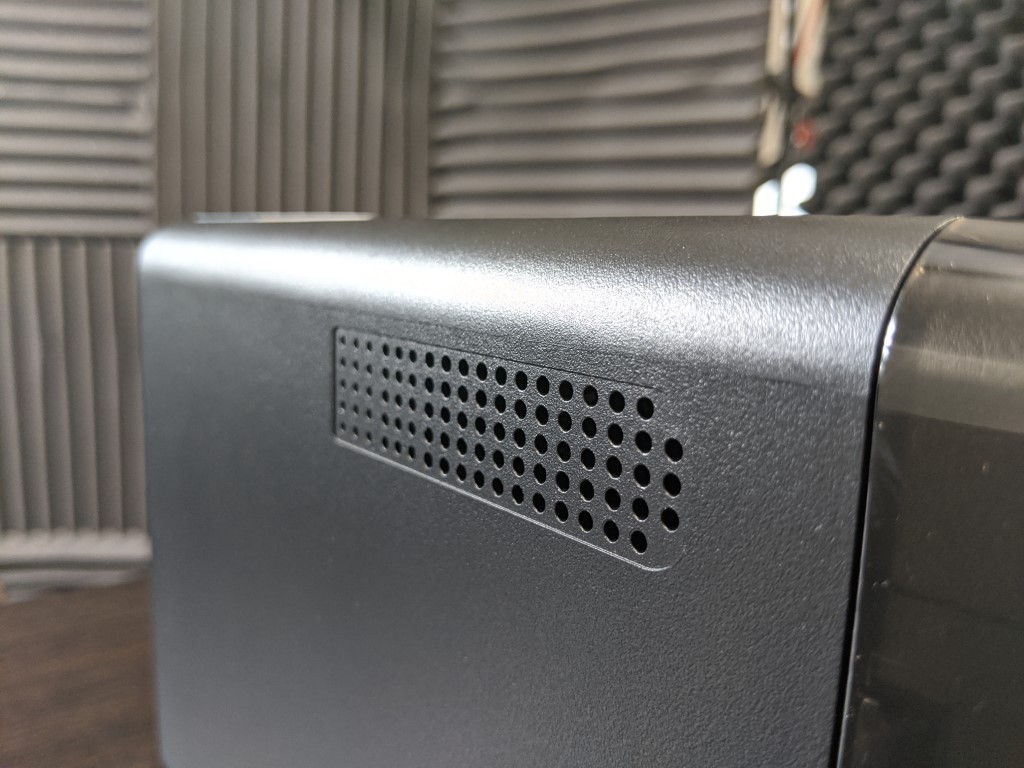 The sides of the chassis contain two different and discreet means of ventilation, in the form of a slit on one side and a full vent panel on the other. QNAP has never applied the slick branded logo vents that we have seen from Synology (unlikely a patent) favouring more generic air vents. Larger and more metallic QNAP NAS chassis have favoured a large ventilated Q icon on the sides, but this has never really been implemented on a more affordable flagship model, like the TS-653D. This is, of course, all to assist the work of the rear fa, so it can ensure the device maintains an efficient and workable internal temperature, HUGELY important to optimal NAS performance whilst the device is on for days and weeks at a time.
QNAP

TS-653D

NAS Review – Rear Ports
Once we see the rear of the QNAP TS-653D, we can see where the rather discreet/streamlined design of the front of the chassis very much takes a back seat! That said, although it is similar to the TS-653B that was released 3 years before, there are still some changes made in the availability, type and quantity of the ports here. Some for the better, some arguably for the worse. If we take a look at the fan, we can see not a lot has changed here.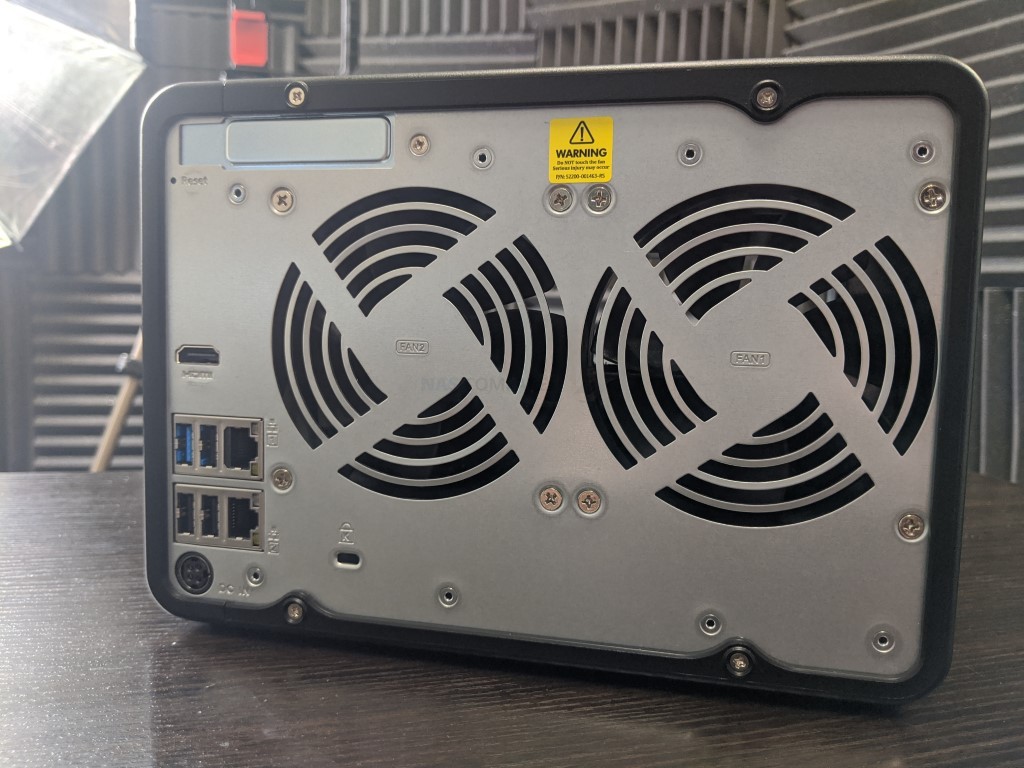 The rear fan is still a single 12cm (120mm) fan that can be adjusted automatically by the QNAP QTS system, or manually by a user in the control panel to increase/decrease it's RPM as needed (heat/noise). As mentioned previously, when compared with the Synology DS920+ that favours twin fans, there is not a vast amount of comparison we can make, given the variety of hardware between them, so this is just more of an area of personal preference.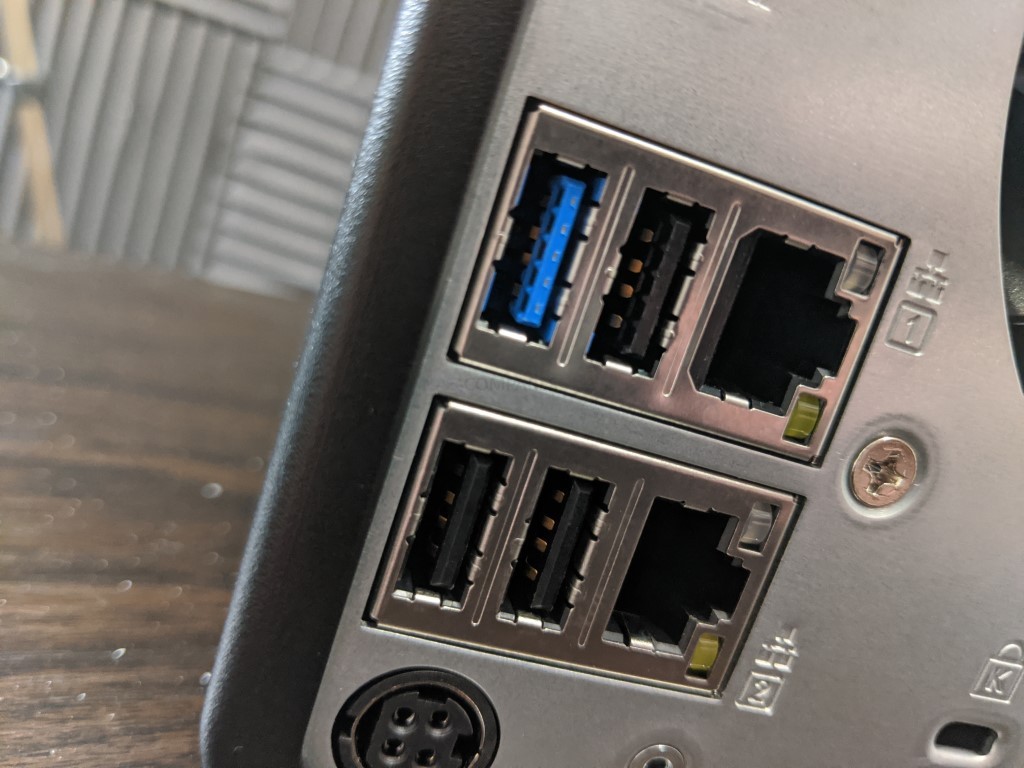 Although one area of personal preference that was noted by some users at the early stages of QNAP TS-653D marketing was the change from the 5x USB 3.0 ports on the TS-653D, towards 2x USB 3.0 and 3x USB 2.0 ports on the new TS-653D. QNAP seemingly (when I reached out to them) state that this is because many users use these ports for more than just USB Storage or for supported QNAP USB expansions (TL and TR Series of RIAD enabled and JBOD expansion devices) of which the TS-653D supports up x2. This allows users to use the front port for a USB 3.0 backup and the two other ports for peripheral/control/KVM devices to be used in conjunction with the HDMI port for media, surveillance, VMs and all the other parts of HD Station – so why add more power-hungry ports for no reason and maybe pushing the price/power use up unnecessarily? This seems plausible, but many users might (and indeed have) disagreed, stating that it's a bit of a weak argument and that given some devices in the QNAP NAS family now support USB-C and USB 3.1 Gen 2, that this argument rings a little hollow. That said, the fact you CAN connect a HUGE number of USB devices to the QNAP NAS (more than any other brand from what I have seen) is still impressive and include:
UPS Devives from monitoring/actioning
USB Storage up to 5Gb/s speeds
USB enabled QNAP NAS expansions
Keyboards, Mice and controllers
Bluetooth Dongles
Wifi Adapters
Improved Network Interface ports (such as the QNAP 5Gbe to USB Adapter
USB Port sharing for VMs
USB Webcams for Surveillance, general local CCTV and Skype via HD Station
Making USB devices such as Printers, Scanners and Doc viewers network accessible
So, there is plenty of utility, but the 2x USB 3.0 and 3x USB 2.0 is an odd move. However, there is one big, BIG area where QNAP has made big future-proofing steps. The network interface ports.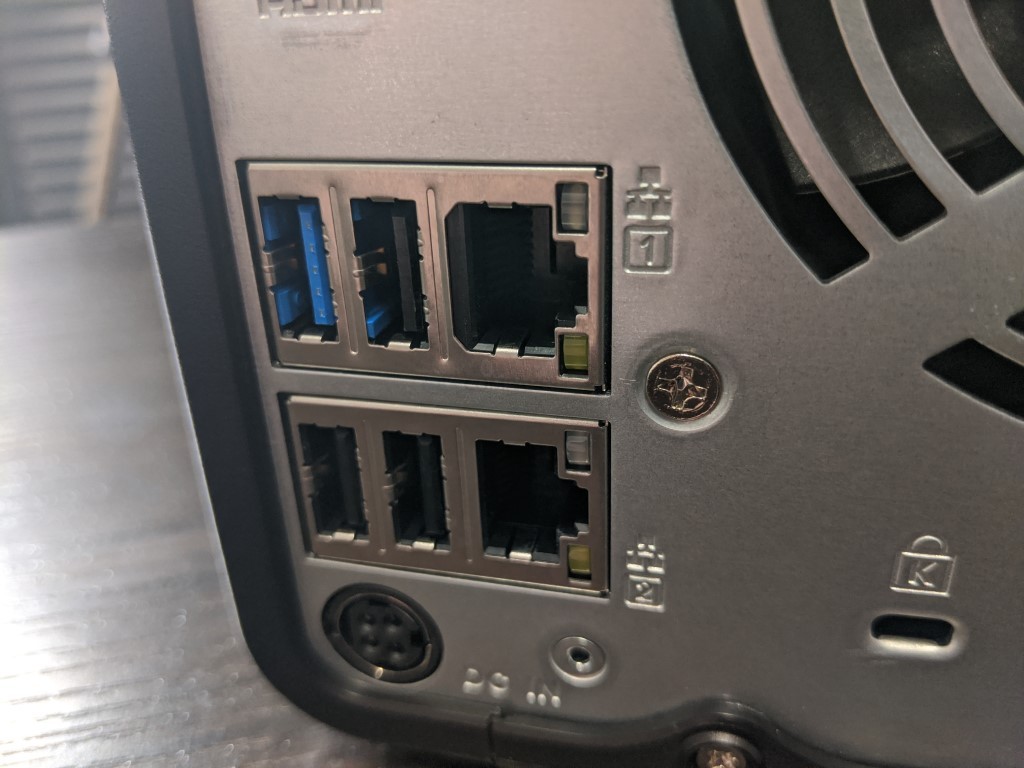 The TS-653D arrives with two 2.5Gbe, RJ45 LAN ports. This is a big, BIG deal, especially given the price similarity to the 1Gbe equipped TS-653D before it and Synology DS920+ NAS releasing very soon. With internet speeds now often surpassing local network speeds, the old argument that NAS gave users in homes and offices better speeds of access is no longer quite as open and shut a case as it once was.Network hardware companies are now moving forward on this, with 2.5Gbe popping up in multiple hardware spec sheets in 2020 on switches, routers and even home media devices. Even managed switches that allow link aggregation, 2.5/5Gbe/10Gbe have become remarkably more affordable. Therefore if you are going to accessing all of your data over the local area network AND over the internet when you are away, the LAST thing you want is the NAS Drive to be the bottleneck! Adding 2.5Gbe on the QNAP TS-653D, as well as adding a 2nd port (so you can link aggregate and get up to 5Gbe speeds (500MB/s) from your HDD RAID is a big, big deal, especially when it arrives at a 1Gbe price tag. The Synology DS920+ (that clearly I and others will not stop making comparisons between on the 653D) upset quite a few users when it featured 1Gbe (2 ports) and no means to upgrade. Whereas the TS-653D has twin 2.5Gbe ports and even supports the connection over USB of the QNAP 5Gbe to USB Adapter mentioned earlier to add even more 5Gbe LAN ports – or connect that adapter to your PC/Mac and then have a DIRECT means to upgrade your 1Gbe host machine to up to 5Gbe, then connect to the 2.5Gbe port(s) on the NAS for 2.5x network speeds for backups, editing and more. Although QNAP were not the first to bring a 2.5Gbe standard 6-Bay NAS to market (the Asustor Nimbustor 4 had that honour), the QNAP TS-653D brings it AND other hardware jumps at a price tag that is remarkably affordable. So, what is the next change? The HDMI.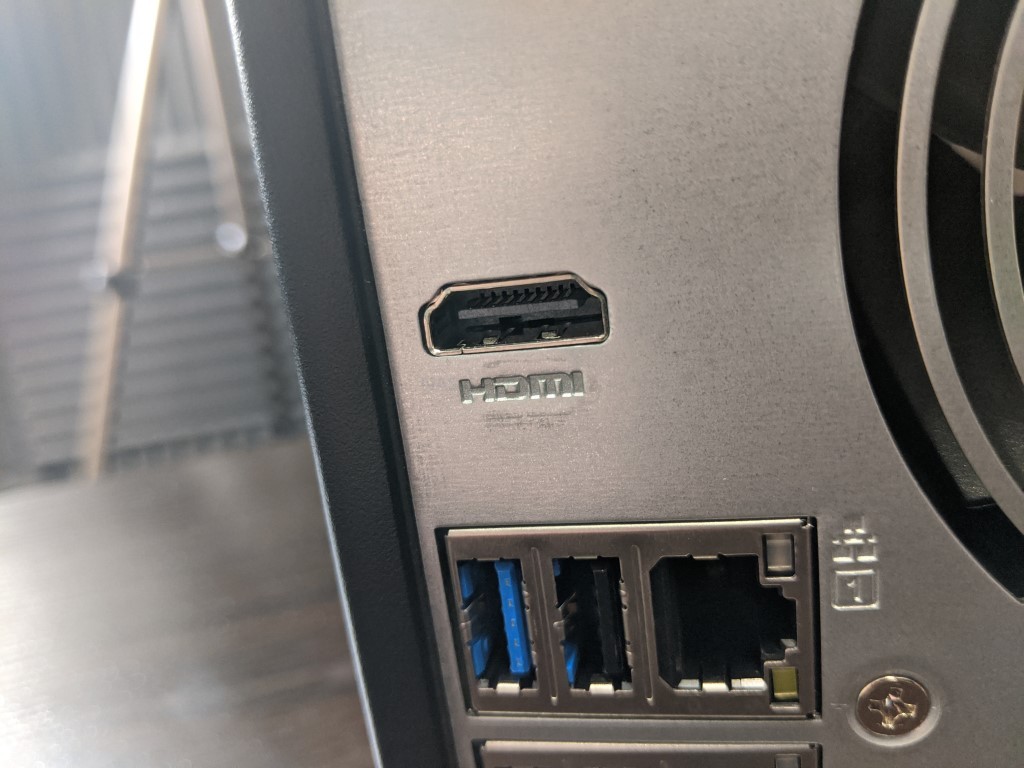 The HDMI port on the TS-653D is another interesting addition. All of the last 4-5 generations of QNAP X53 series have featured HDMI out, but this new generation features an HDMI 2.0 port. Improved in many ways over the HDMI 1.4b featured in the TS-653B, the HDMI on the TS-653D supports BOTH 4K and 1080p, with BOTH at up to 60FPS. Again, that is some great news for those that to watch their 4K media locally without having to worry about the picture quality and near-zero latency/no-buffering that HDMI access with a remote control features. As well as allowing largely resolutions in things like linux/Vindows VMs when displayed locally, or a large camera feed on your QVR Pro camera surveillance setup. This improved HDMI output is made possible, thanks to the CPU inside (touched on later).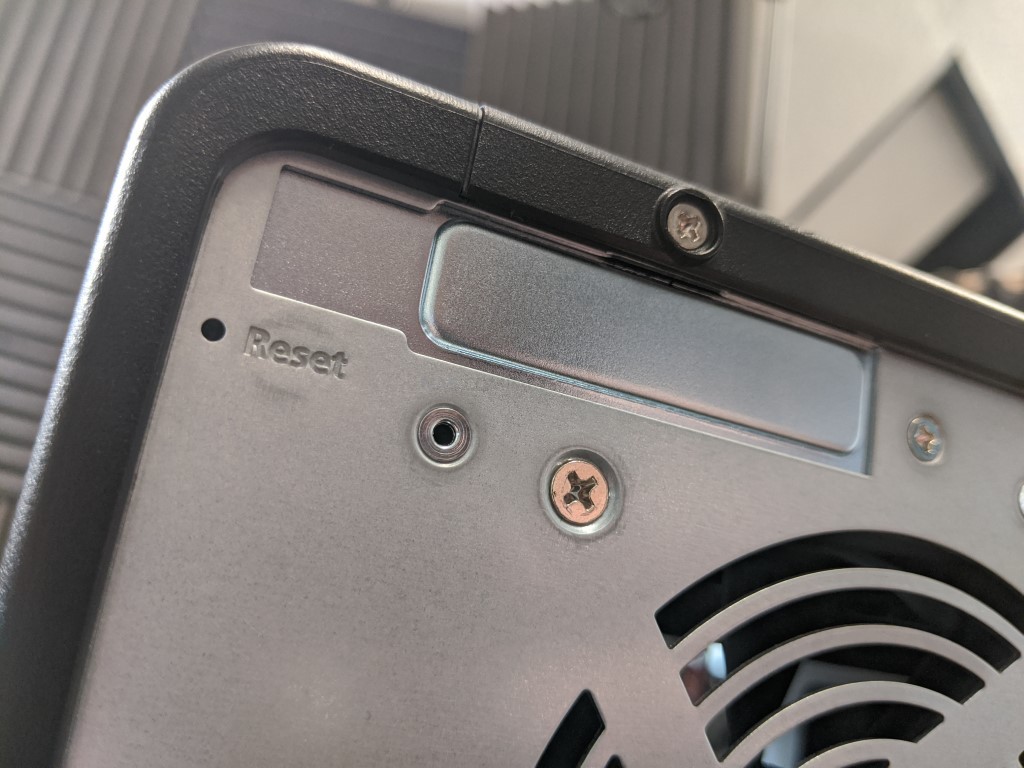 Arguably though, the PCIe upgradability of the new QNAP TS-653D is something that gets users attention in the 'future-proofing' department more than 4K HDMI and 2.5Gbe. The TS-653D features an available PCIe Gen 2 x2 upgrade slot (the same as the PCIe Gen 2×2 on the TS-653B, which is a shame for those looking at the PCIe Gen 2 x4 of the TS-253D) that allows you to add a whole bunch of things to the NAS on day 1 or much later to improve the performance and utilization of the NAS. If the 2x 2.5Gbe are not enough for you in the base/default model, you can add 10Gbe, or more 5Gbe/2Gbe ports if you want.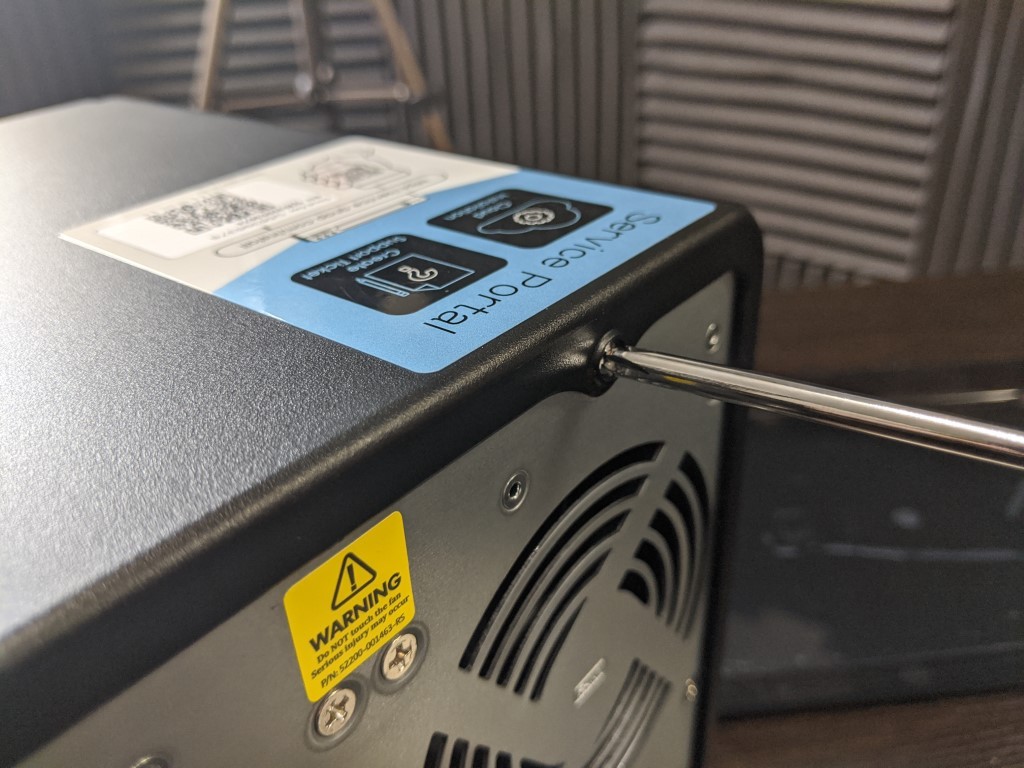 If the HDD speed inside is not hitting those top read/write benchmarks you need? Why not add an m.2 SSD card that supports SATA or NVMe SSDs to improve your speeds with caching, or use them as raw storage pools. Why choose between them, when you can add a QNAP QM2 card that has BOTH 10Gbe and NVMe SSD caching bays to give a huge boost to both internal AND external speeds as needed. QNAP has been including PCIe expandability on many of their home NAS 2/4/6 Bay devices to large amounts of success and it's something has lost Synology alot of market share in terms of SMB users and the need to maximize the investment in the longterm of their hardware.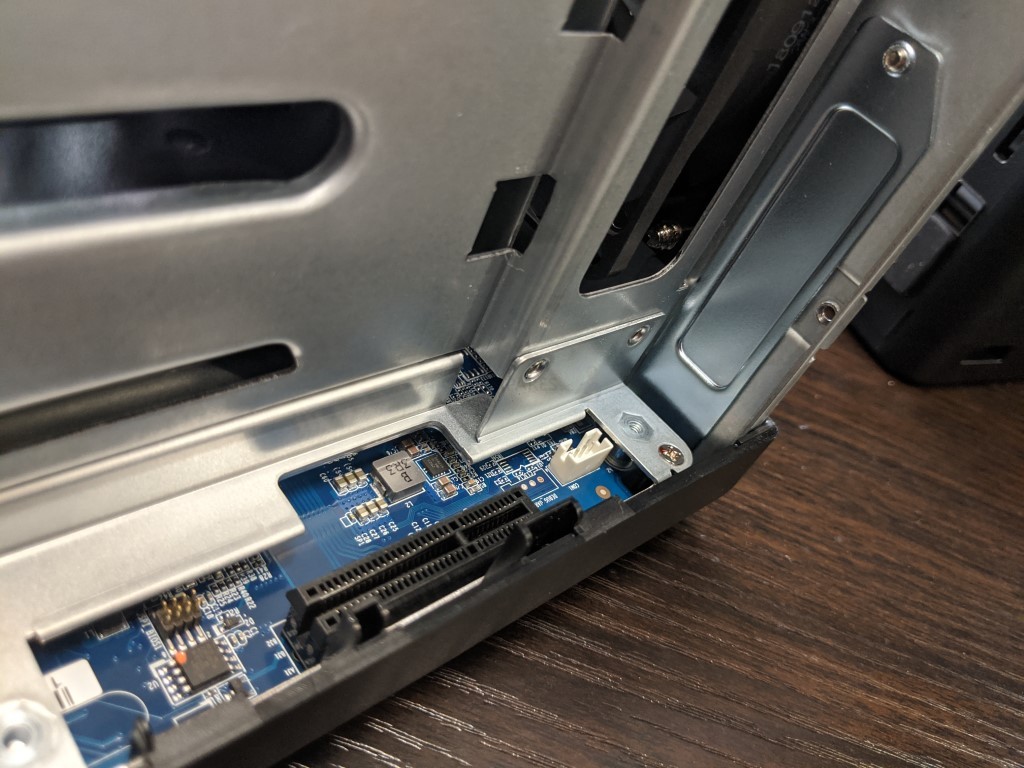 However, it would be remiss not to highlight that the PCIe Gen 2 x 2 connection here will result in a bottleneck for those of you that want to use the FULL potential bandwidth of NVMe or Combo cards that feature 10Gbe and NVMe via a single PCIe slot. This may well present a bottleneck (based on your use of course and if the things you are doing will max it out) and only further makes the odd featuring of PCIe 2X2 on the 4 Bay and 6 Bay, yet 2×4 on the 2-Bay, Ultimately the hardware on the rear of the QNAP TS-653D is very, VERY much what buyers had been waiting for in a follow up to the TS-653B and has alot of future-proofing in it. There are notably removals in the ports from previous generations (the speaker is now gone, the audio in/out ports are gone, the 2nd HDMI is gone) but all of these were quite niche (and niche in NAS is especially small) so I can see the logic behind removing them. So, what about the internal hardware? How has that changed?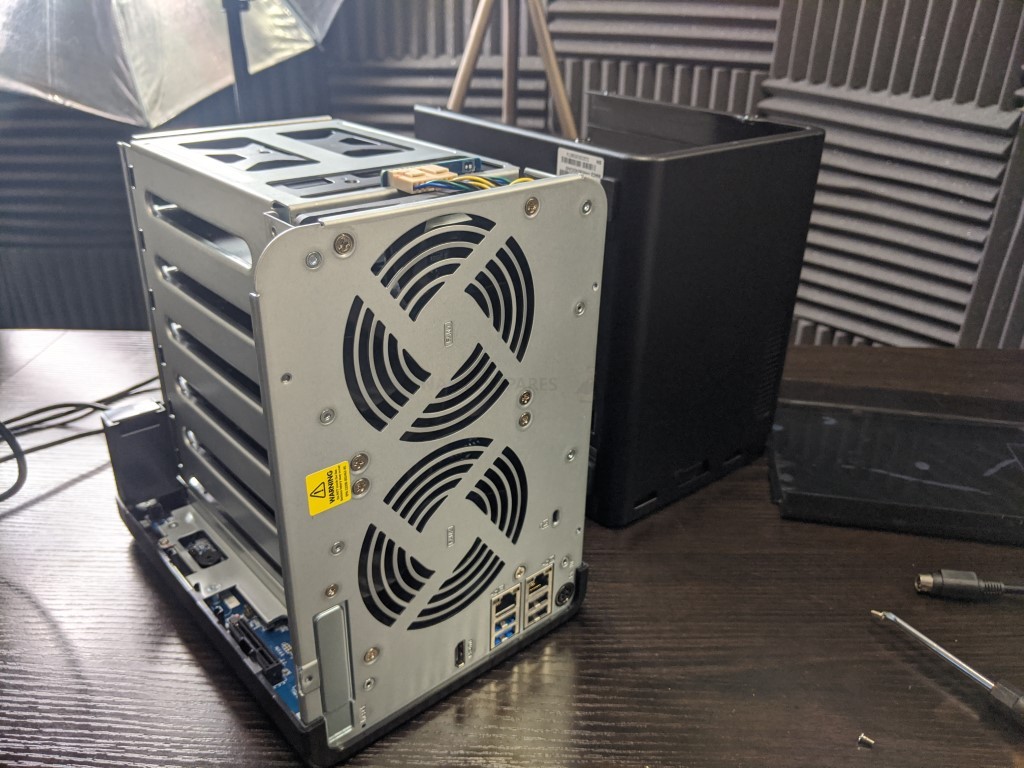 QNAP

TS-653D

NAS Review – Internal Hardware
Much like other NAS devices in the QNAP product family, a NAS device needs to keep airflow, efficiency and limiting the effects of those on the internal hardware in check at all times. One key difference between a NAS drive and building a PC tower from scratch for a server (aside from the price of course) is that a NAS is designed to be on for extended periods of time, with remarkably random read/write access patterns. The media bays on the 653D take up alot of the space and, if you remove all the trays, show the circuit board/PCB that has the 4 SATA connected slots with the large rear cooling fan behind them (touched on earlier). The main controller board is connected to this storage board at an angular connector in the rear.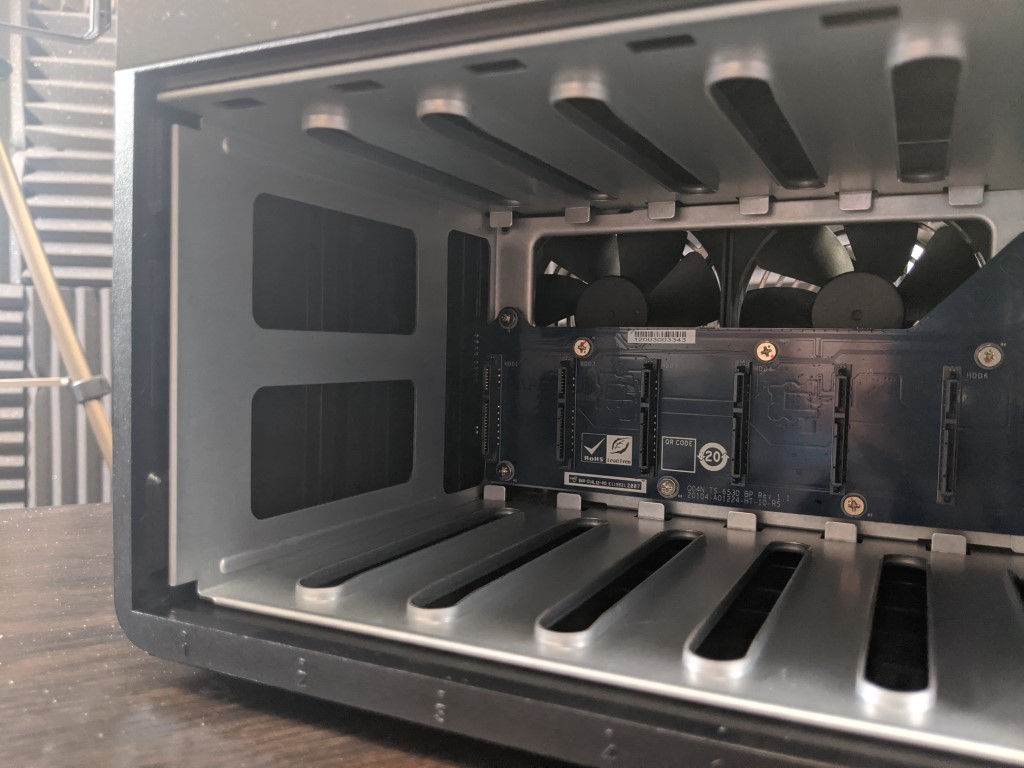 The main CPU, flash memory module (where the OS lives) and network controller board is built into the side fo the TS-653D and can be accessed by removing half of the chassis (held in with 2 screws) and this allows you to upgrade the default memory of the QNAP TS-653D from 4GB to the manufacturer maximum (and indeed Intel CPU recommended maximum) of 8GB.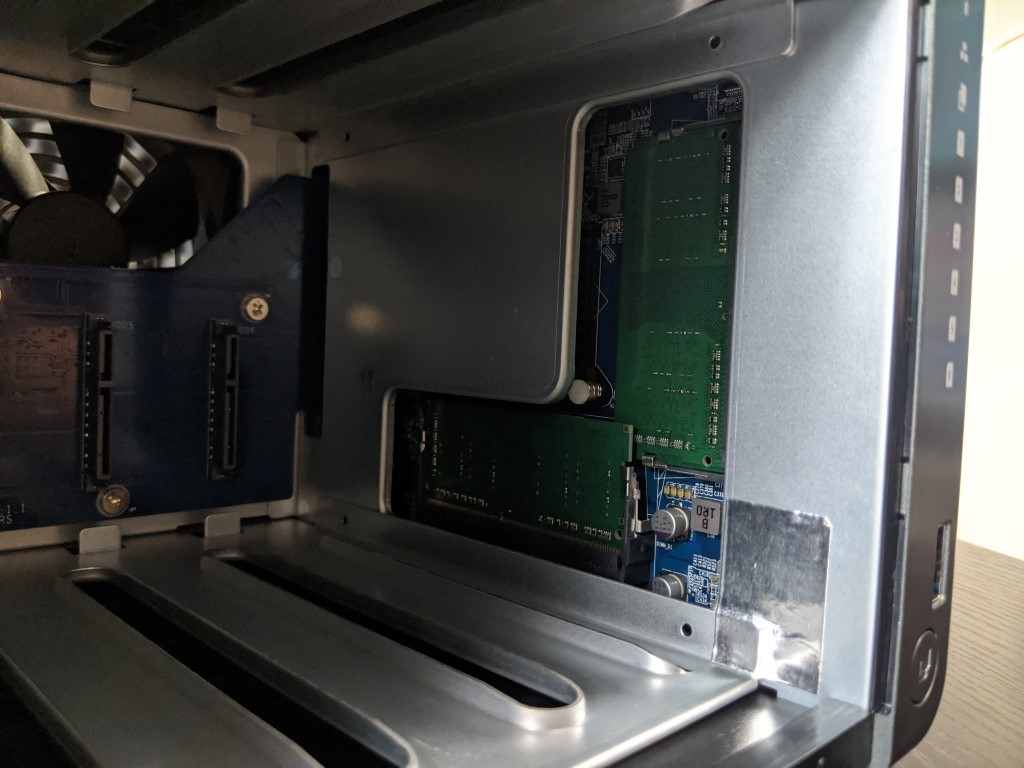 The TS-653D uses 2400Mhz DDR4 memory (a good 10-20% higher in frequency than the DDR3L featured in the TS-653B) and this improvement in access is shared with all the applications and services that are running o nthe NAS. A small % of it is needed at all times to run the QNAP QTS software, but the rest is allocated and flushed as needed as more applications are run internally or in conjunction with 3rd party services. More memory = more tasks/applications/users running at once at full speed. This can be applied more directly when memory is allocated directly to tasks like VM deployment in Virtualization station, Container station and Linux station, or gradually in chunks with QuMagie index scanning, Multimedia System-wide indexing, cameras in QVR Pro and more. The 4GB that this TS-653D arrives with by default is a good base to start with for home users and the ease of which you can upgrade to 8GB of DDR4 using either official QNAP memory OR crucial/Kingston/Samsung unofficial memory (it won't invalidate your memory as long as it's on the compatibility lists at QNAP) is a nice means to improve performance later without hurting your budget. DDR4 memory is made possible on the TS-653D, thanks to the new CPU used in the new generation of X53.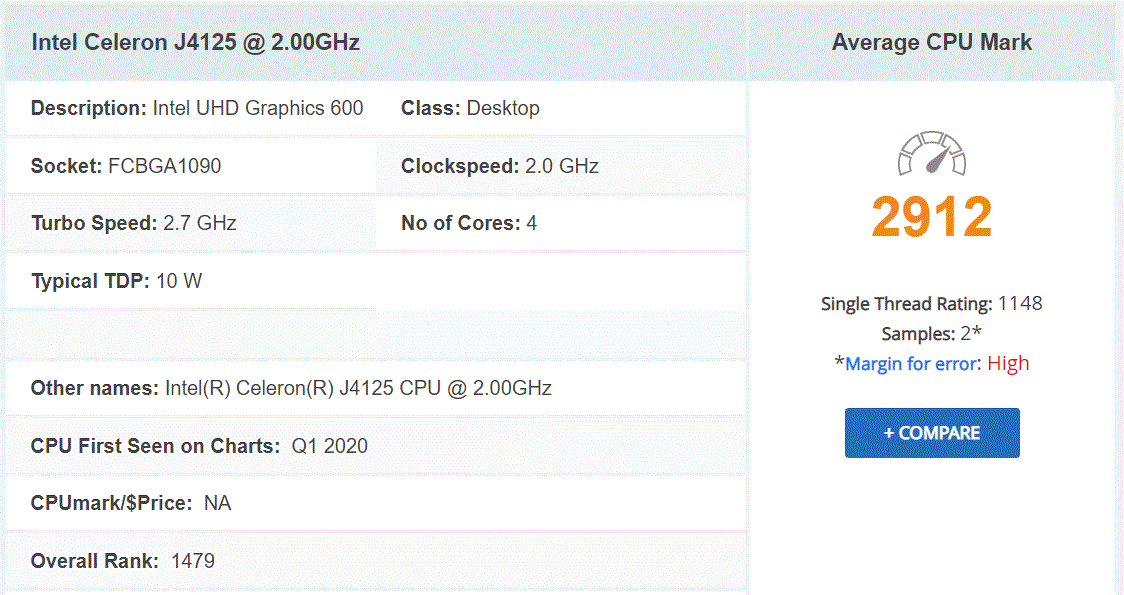 The internal hardware of the device that people will be the most attentive about however is the CPU and memory on offer in the TS-653D. Arriving with the Intel J4125 Celeron Processor, this 4 core 2.0Ghz processor can be burst to 2.7Ghz when needed and features UHD HD Graphics 600, so it has a great little transcoding engine on offer. Although it is better than it's predecessor in most ways (barring a slight dip in some H.265 bitrates (according to @eddiethweb) it is still a great CPU and one that does very well in the family of QNAP expandable 2/4 Bay NAS processors. There is a % of the market that hoped for something a little beefier (the same ones who wanted 2.5Gbe) and perhaps a return to the use of an Intel Pentium (as we saw in the TVS-471 of 2014), but this is still a very good processor with a good score on CPU benchmark. The software and performance review of this NAS should give us more info on the CPU in a more day to day use (as well as Plex Media Server of course), but we can make some educated guesses.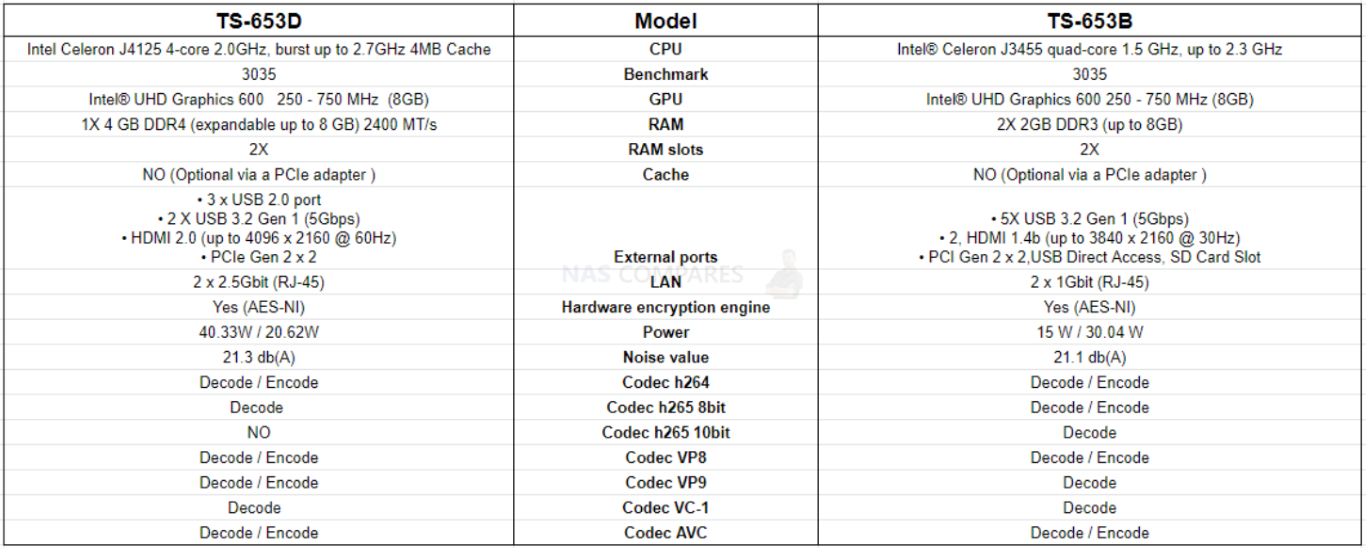 You can see from the chart above that this is alot of improvements between the new TS-653D and the older TS-653D, but more than that you can see a huge amount of hardware future-proofing on this NAS that even low key home NAS users will take advantage of, as well as giving business users (not forgetting photo and video professionals) alot of scope on throughout this products life to tailor this solution to their budget and needs. However, the hardware is only part of the reason you are considering this QNAP NAS. What about the software and how it performs on the QNAP TS-653D? Let's find out.
QNAP

TS-653D

NAS Review – Software
Like any good piece of modern technology, the QNAP TS-653D is more than about hardware and when you buy the device, it arrives with the QTS operating system included. For those unfamiliar with the QNAP operating system, it arrives with hundreds of free applications, can be accessed from a web browser or desktop client, arrives with many, many apps for mobile on IOS and Android and is definitely in the top two operating systems you can get for network-attached storage devices. Often compared with their biggest rival Synology NAS and DSM, QNAP QTS GUI is designed in a way that will definitely appeal more to Android and Windows users. QTS 4.4.2 at the time of write, gives you everything you will need from a network-attached storage device in 2020 and arrives with constant updates for added features and security.
QNAP QTS 4.4.2 File Highlights
File Station
QSirch
QFiling
SSD Caching
QTier
Microsoft Active Directory Support
Access-Anywhere with myQNAPcloud
Qsync for multiple hardware environment backups and Sync
Key Applications on the QNAP TS-653D
Hybrid Backup Sync 3 – Allows you to Backup and Sync with Amazon Glacier, Amazon S3, Azure Storage, Google Cloud Storage, HKT Object Storage, OpenStack Swift, WebDAV, Alibaba Cloud, Amazon Drive, Amazon S3, BackBlaze B2, Box, Dropbox, OneDrive, Google Drive, HiDrive, hubiC, OneDrive, OneDrive For Business, ShareFile and Yandex Disk. As well as backup to another NAS over real time remote replication (RTRR) and USB connected media. All scheduled and all accessible via a single app user interface.
QuMagie – Facial and Thing recognition application to help you retrieve, tag and catalogue photos by its use of AI to actually 'view' all your years of photos and let you search by the contents of them, not the file names.
HD Station – The complete HDMI user interface, with it's own applications and access. It can also be accessed via your web browsers and configured via the NAS
vJBOD and Hybrid Mount – Gives you the ability to mount cloud storage as a visible drive within the NAS (and the apps access it as if it was local) or mount a % of space from your NAS onto another as a virtual chunk of space to use
Multimedia Console – one portal access point to manage media access, searching, indexing and transcoding on your NAS device.
Photo, Video and Music Station – Multiple file type tailored applications to access data in the best possible way that is suited to their output – along with smart searching, playlists and sharing
Virtualization Station – Used to create virtual computers that can be accessed anywhere over the network/internet with the correct credentials. Supporting Windows, Linux, Android and more. You can import an existing VM image to the NAS, or you can even download Linux and Windows VMs directly to the NAS for trials for free
Container Station – much like the VM app, Container station lets you mount and access smaller virtual tools and GUIs, then access them over the network or internet.
Linux Station – Handy application to deploy multiple Linux based Ubuntu VMs from the NAS, all easily and within a few clicks
QVR Pro and Surveillance Station – Surveillance applications that allow you to connect multiple IP cameras and IP speaks to your network and manage them with the applications. Arriving with 4 camera licenses for Surveillance Station and 8 licenses for QVR Pro (the better one IMO), QNAP is constantly updating this enterprise-level surveillance application – adding newer security hardware and software tools for 2020 (see QVR Face and QVR Door)
Download Station – A download management tool that can handle HTTP, BT, FTP and NZB files in bulk to be downloaded to your NAS drive and keep safe. As well as keeping an eye on your RSS feeds and keeping your podcast downloads automatically updated with every episode
Malware Removers and Security Councillor – Along with Anti Virus software trials on the app centre, QNAP also provide numerous anti-intrusion tools and even a whole app interface to monitor in/outgoing transmissions with your NAS. It can make recommendations to beef up your security and keep you safe
If you want to test the software of the QNAP TS-653D before buying, QNAP offer a free live demo of their software for you to access via your web browser (no sign u needed, just click and load the software). You can take a look using the link to the QTS demo below: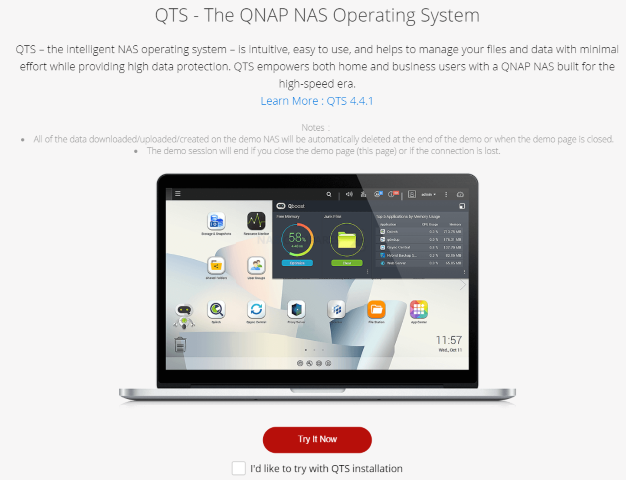 A full software review of the QTS 4.4.2 platform on the TS-653D NAS is currently in process and I hope to have this to you here on the blog very soon or on the YouTube channel in due course. Stay tuned.
QNAP

TS-653D

NAS Review – Conclusion
To put it bluntly – the QNAP TS-653D is a heck of a piece of kit! The hardware available at this price point, along with the software that is bundled with your purchase is possible some of the best 'price vs return' I have yet to see in a NAS drive. This combined with a very open-door policy on upgrades and future-proofing, as well as maintaining a very good first/third-party software support ratio, make the QNAP TS-653D one of the best units the company has produced in the history of the brand and an excellent unit to begin a new decade. Is it perfect? No. With a few of the shiny slick branding touches of their biggest rival Synology, as well as a design that is not for everyone, the QNAP TS-653D is a NAS that gives you alot of tools, alot of ways to use them – then lets you choose to how and where you want to interact with it, rather than ask you to do it 'it's way' for the most part. As is often the case, whereas the Synology platform and the closest rival to the TS-653D (the DS1618+) will provide a very 'Apple' design, fluidity and ease of design to a % of the market, the QNAP TS-653D caters to many more users and although sometimes that versatility can lead to early confusion (a teeny pinch of tech knowledge will help) it is an enormous jump forward for this big brand in NAS storage.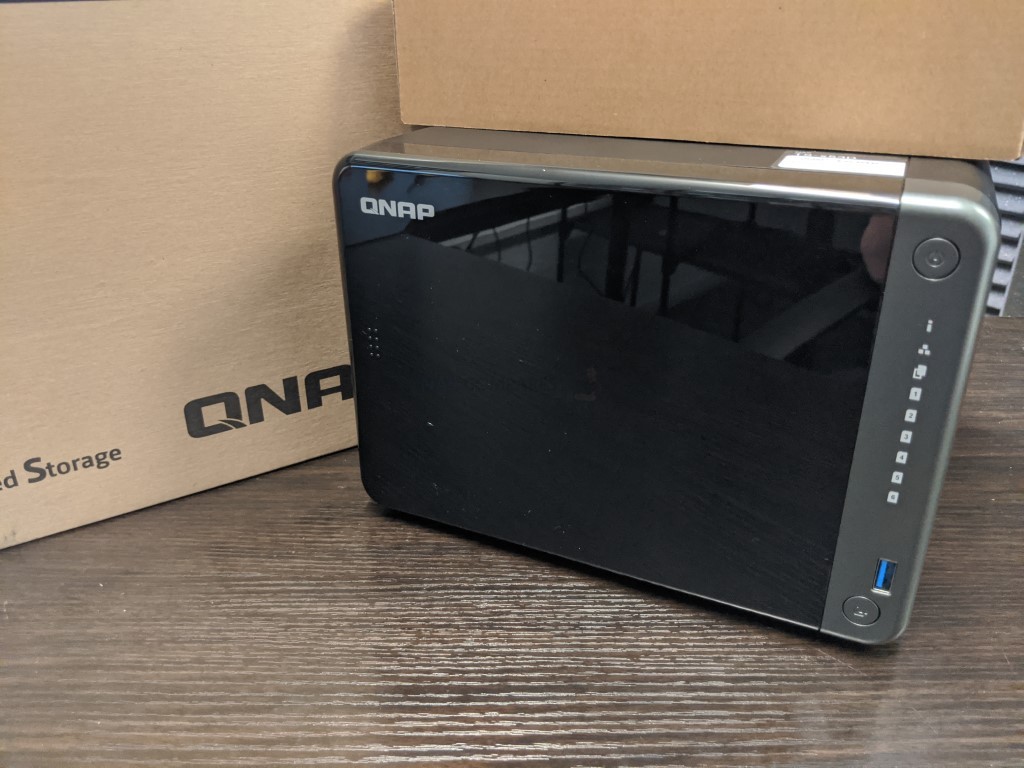 PROS
CONS

2.5Gbe LAN Ports

8 Surveillance Camera Licences

AI-Powered Apps

Snapshot Replication

PCIe Expandability

Support Plex

Virtualization

4K Video transcoding

Full Plex Transcoding

60FPS 4K Support

10 min Windows and/or Ubuntu VM install (included)

Expandable

Plastic Chassis not for everyone

Not quite as intuitive as Synology DSM (close though)
Does not Support BTRFS
If you are thinking of buying a QNAP NAS, please use the links below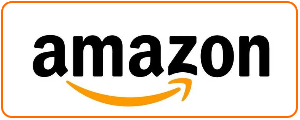 📧 LET ME KNOW ABOUT NEW POSTS 🔔
Join 1,406 other subscribers
Get an alert every time something gets added to this specific article!
This description contains links to Amazon. These links will take you to some of the products mentioned in today's content. As an Amazon Associate, I earn from qualifying purchases. Visit the NASCompares Deal Finder to find the best place to buy this device in your region, based on Service, Support and Reputation - Just Search for your NAS Drive in the Box Below
Need Advice on Data Storage from an Expert?
We want to keep the free advice on NASCompares FREE for as long as we can. Since this service started back in Jan '18, We have helped hundreds of users every month solve their storage woes, but we can only continue to do this with your support. So please do choose to buy at Amazon US and Amazon UK on the articles when buying to provide advert revenue support or to donate/support the site below.

Finally, for free advice about your setup, j
ust leave a message in the comments below here at NASCompares.com and we will get back to you.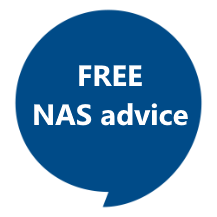 Need Help?
Where possible (and where appropriate) please provide as much information about your requirements, as then I can arrange the best answer and solution to your needs. Do not worry about your e-mail address being required, it will NOT be used in a mailing list and will NOT be used in any way other than to respond to your enquiry.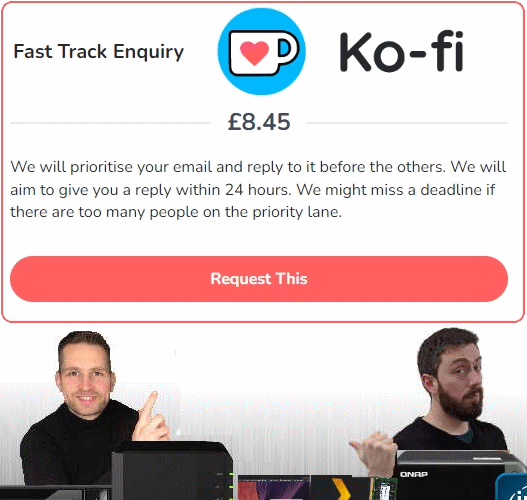 Terms and Conditions
Alternatively, why not ask me on the
ASK NASCompares forum
, by clicking the button below. This is a community hub that serves as a place that I can answer your question, chew the fat, share new release information and even get corrections posted. I will always get around to answering ALL queries, but as a one-man operation, I cannot promise speed! So by sharing your query in the
ASK NASCompares
section below, you can get a better range of solutions and suggestions, alongside my own.
This description contains links to Amazon. These links will take you to some of the products mentioned in today's video. As an Amazon Associate, I earn from qualifying purchases
Summary
Reviewer
Review Date
Reviewed Item
QNAP TS-653D NAS Hardware Review
Author Rating