A Guide to the Best 2-Bay NAS Drives to Buy Right Now
When you are looking for a new data storage solution, chances are that in terms of cost vs storage, a 2 drive solution is pretty much a solid choice – especially for tech novices or those dipping their toes into owning their own server for the first time. If you can overcome the initial downfall of losing 50% of your storage space (RAID 1 over two hard drives), you can get some genuinely incredible 2 bay solutions in 2022, as well as many 2023 releases having already appeared. 2 Disk storage systems always held a rather wimpy reputation till about 2017/18, as it was assumed that because the system had limited capacity and throughput to work with, it would be a waste to make it powerful. Fast forward to now and the general standard of hardware that is equipped on some of the 2-Bay NAS released in the last year or so has escalated hugely, 10GbE support has appeared and add to that the fact that NAS hard drives (such as Seagate Ironwolf and WD Red) are now available in 20-22TB sizes, a 2 HDD NAS server is compact, powerful and hugely capacity enabled! So today I want to talk about the best 2-Bay NAS drives of the year and help you choose the right one for your home or business needs, covering the best for software, the best for hardware and the best for both. Let's begin.
What Have All the Best 2-Bay NAS Drives Have in Common?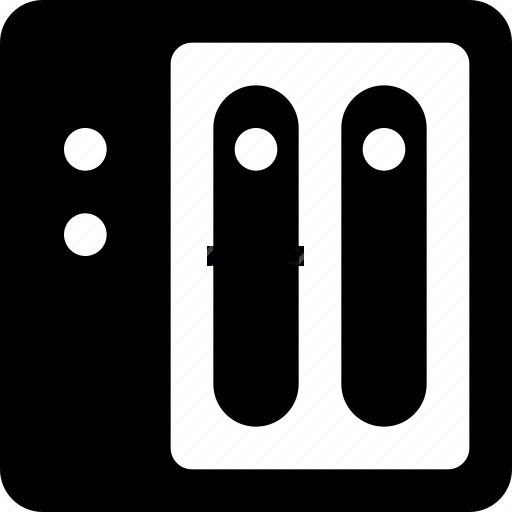 It is worth remembering that although there are ALOT of different 2-Bay NAS drives available to buy, they are by no means created equal! With numerous super-budget brands popping up online, it can be tempting to consider these alongside the premium NAS brands. However, all too often they offer solutions righty seem 'too good to be true' and then are gone from the web before your warranty even gets cold! So, whether you are looking at the three best 2-Bay solutions that I am recommending below OR are looking at another 2-Bay NAS you saw on offer/recommended elsewhere – the best NAS system ALWAYS includes the following software and services:
Combined Hardware & Software Solution – That means that you are buying the hardware, but it ALSO includes a web browser GUI, mobile apps and desktop client apps (including backup, media, streaming, surveillance and file management software)
All NAS systems in this guide are compatible with (and can be accessed by) Windows, Mac, Android and Linux operating systems
All NAS Solutions arrive with between 2-3 years Warranty (with the option to extend to 5 years)
All NAS drives can be accessed locally over the network, as well as secure remote access is possible with brand-supported services (at no additional cost)
The most modern and regularly updated NAS systems will support the very latest 20TB NAS hard drives (such as the Seagate Ironwofl 22TB and WD Red 22TB)
All the recommended solutions support multiple drive configurations (RAID) for drive failure protection and performance enhancements
All solutions receive regular updates to their security, features and services
All recommended NAS drives can connect and synchronize with cloud services (Google Drive, DropBox, OneDrive, etc), as well as Business/Enterprise services such as AWS, Azure, Backblaze and more
All NAS solutions (regardless of brand) feature the ability to host a shared drive on your PC/Mobile/Laptop systems that are synchronized with the NAS via the network/internet, but is shown in your native operating system file manager (i.e Mac Finder or Windows Explorer)
All the NAS solutions listed can be accessed DIRECTLY via an ethernet/network cable being connected from your PC/Mac system, to the NAS RJ45 port for 100MB/s and higher connectivity (higher in some cases)
All the best NAS solutions (regardless of brand) feature backup and sync tools that can be installed on your local client computer and allow regular backups of your files and system data
So, make sure that if you are looking at a NAS solution that is NOT recommended below, that it includes all of the above. As these are some of the clearest areas that brands all too often cut orders to produce cheaper by ultimately inferior NAS servers for home and business. So, let's discuss the very best 2-Bay NAS to buy now in 2022/2023.
Note – ORIGINALLY I would have put the QNAP TS-264 in this category, regretfully though, it is still unavailable at the time of writing, so it cannot be included. However, it would DEFINITELY deserve to be here and might even be the real 'best all-round 2-Bay NAS.
---
Best All Round 2-Bay NAS Drive – QNAP TS-253E NAS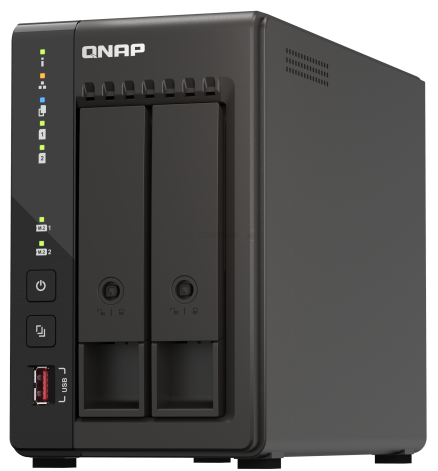 0-44TB, 2-Bays, 2x PCIe Gen 3×2 M.2 NVMe 2280, Intel Celeron J6412 CPU, 8GB Memory, 2x 2.5Gbe Port, USB 3.2 Gen 2 (10G), 1x HDMI 1.4b 4K 30FPS, 3-5yr Warranty
Current Price/Availability on Amazon – $509
Hardware Review – LINK
YouTube Video Review – Watch
What I said in my review Aug '22 Review of the TS-453E (4-Bay Alternative):
The QNAP TS-453E NAS is a device that really grew on me! With these home/business server companies releasing refreshes of their ranges every 2-2.5yrs or so, it is easy to see them fall into repetitive patterns when it comes to how the hardware is picked at each tier/price-point. The TS-453E NAS on the other hand manages to carve a new tier into the brand's portfolio right now in 2022, managing to give you some really solid internal/external hardware that most would have assumed would be half of what it is at this level of QNAP's 4-bay portfolio (i.e Quad-Core, 8GB, NVMe M.2s, 2.5GbE, 10G USB, 3yr warranty, etc) and it will certainly make some buyers wonder about whether the current Prosumer/flagship TS-464 is as necessary to their home or office as they once thought.
This slideshow requires JavaScript.
The fixed memory, even at 8GB default, is rather annoying and a lack of PCIe slot means that 10GbE will remain out of reach – but look at this NAS sandwiched between the TS-451D2 & TS-464 and it makes alot of sense. This is for those not really looking at expandability years from now and although that plastic case still looks a little dated/cheap, this is not a device designed to be noticed day-to-day. For those looking to make their first tentative entry into the world of NAS a decent one or looking to upgrade cautiously from an ARM system, the QNAP TS-453E is an excellent shout!
---
Best Software 2-Bay NAS Drive – Synology DS720+ NAS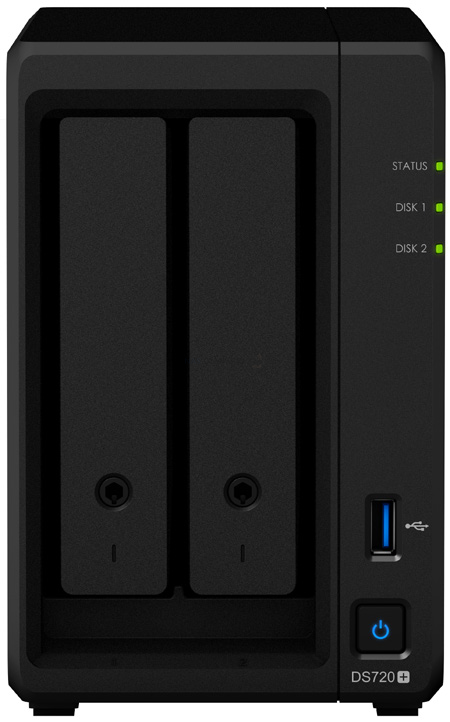 (Note – The Synology DS723+ NAS was first revealed unofficially in October '22. This is the refresh to the Synology DS720+ NAS, but with a Ryzen Processor, ECC Memory and optional 10GbE upgrade. However, launch of that device looks like it will be Jan '23)
0-44TB, 2-Bays, 2x PCIe Gen 2×4 M.2 NVMe 2280, Quad Core Intel Celeron J4125 CPU, 2-6GB DDR4 Memory, 2x 1Gbe Port, 3-5yr Warranty
Current Price/Availability on Amazon – $399
Hardware Review – LINK
YouTube Video Review – Watch
What I said in my review June '20:
The Synology NAS brand is one that we have long associated with software as the KEY selling point. However, users these days know alot more about this kind of technology than ever before and Synology has clearly responded some ways better than others. The inclusion of NVMe SSD caching is absolutely something that I can get behind in a positive way! The standard of 1Gbe (x2 technically) is still a bit of a sore one and something many would have assumed would serve as a pricing/buying tier between the DS220+ vs DS720+ (also the DS420+ vs DS920+) but though 2.5Gbe is still in its infancy, it is growing trend that Synology will not ignore for much longer and perhaps something that will give more experienced users pause before clicking the 'buy now' button.
This slideshow requires JavaScript.
In practically EVERY OTHER WAY the DS720+ is a worthy successor to the DS718+, as well as easily earning the title of the best 2-Bay the biggest brand in modern NAS has ever put out. From its strengths in supporting DSM as one of the best software GUIs and platforms in the area of storage to its mould-breaking utilization of SSD caching in DSM 6.2 (with promised improves even more in DSM 7.0), the Synology DS720+ is a NAS drive that gives you ALOT of power and potential under the hood to help you enjoy your data, just know that it arrives with the tiniest bit of a network 'glass-ceiling' down the line.
---
Best Value Hardware 2-Bay NAS Drive – Asustor Lockerstor 2 Gen2 NAS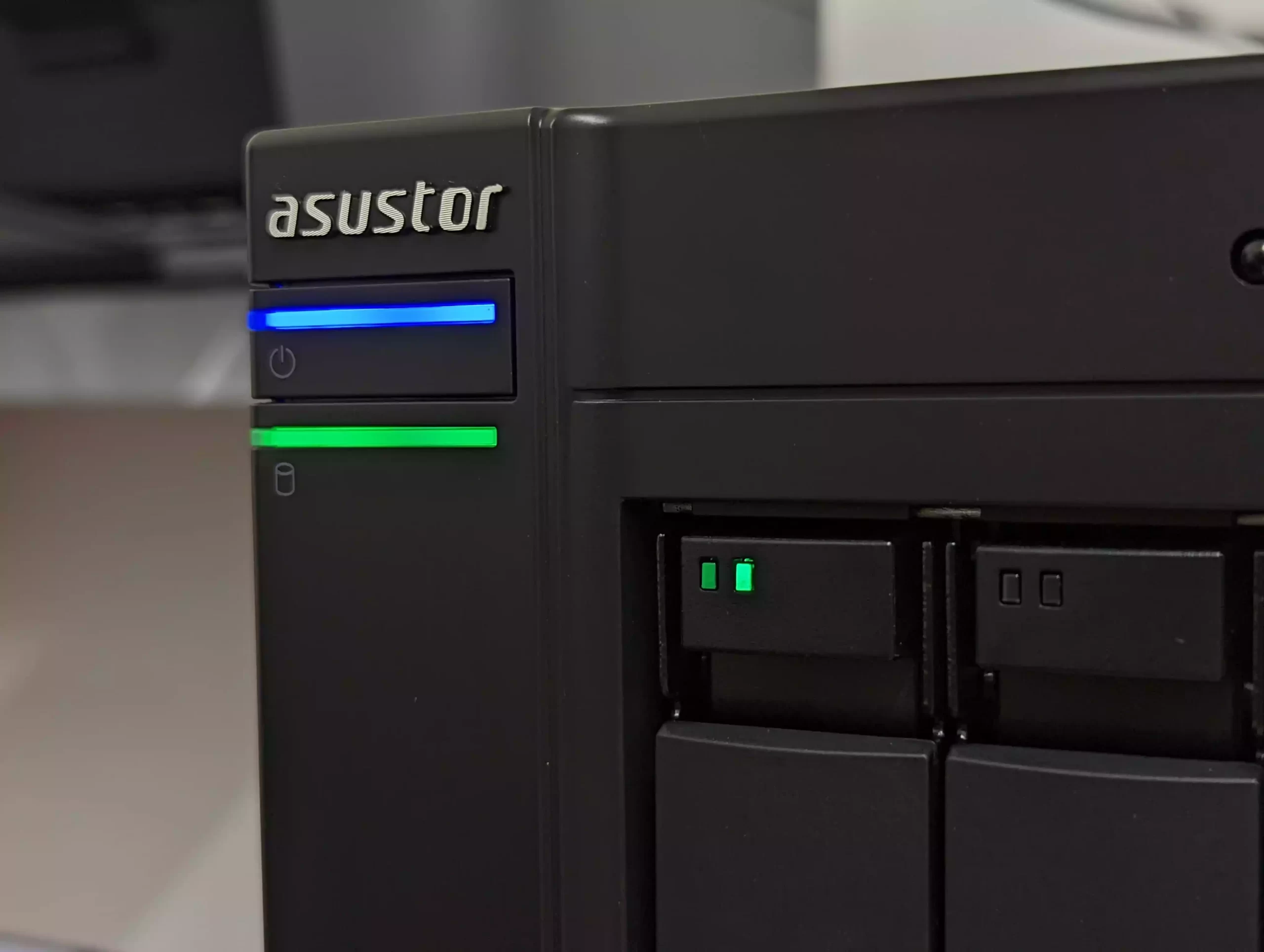 0-44TB, 2-Bays, 4x PCIe Gen 3×2 M.2 NVMe 2280, Intel N5105 CPU 4-Core Integrated Gfx, 4-16GB DDR4 Memory, 2x 2.5Gbe Port, 1x HDMI 2.0b, 3-5yr Warranty
Current Price/Availability on Amazon – $399
Hardware Review – LINK
YouTube Video Review – Watch
What I said in my review Dec'22:
The Lockerstor 2 Gen 2 NAS is a respectable piece of kit! Indeed, the hardware here is almost faultless! Unless you are particularly noise sensitive (and therefore the metal chassis adding a few dBa to the ambient sound), there is almost nothing I can fault here on the devices hardware. The scaling up of practically all hardware over the Gen 1 Lockerstor, such as Better CPU, Better Memory that goes higher, HDMI 2.0b, USB 3.2 Gen 2, a 10GbE upgrade option and THOSE FOUR M. 2 NVMe SSD SLOTS – you simply cannot fault how much is getting included here at the price point vs it's competitors. The software is a little less compelling, with a smaller range of 1st party applications on offer, more of a reliance on 3rd party services and the absence of a few AAA+ features that are present on other devices in the market (AI services, Cloud Bolt on live synchronization, 1st Party SaaS native sync with Google Workspace/Office365, etc).
This slideshow requires JavaScript.
That said, ADM does run very well, is clear and still quite user-friendly. The addition of a choice of file systems EXT4 or BTRFS, flexibility on the use of those M.2 NVMe SSD bays and the Asustor HDMI portal still bring fantastic flexibility to the Lockerstor 2 Gen 2 NAS too. Ultimately, this is a system that is clearly making big waves on it's hardware more than it's software, but as long as you keep your feet on the ground and appreciate that this system is more of a 70/30 purchase of hardware vs software, you will come to respect and rely on this Asustor NAS as the backbone of your data storage setup.
---
Lowest Priced Plex 2-Bay NAS Drive – Terramaster F2-423 NAS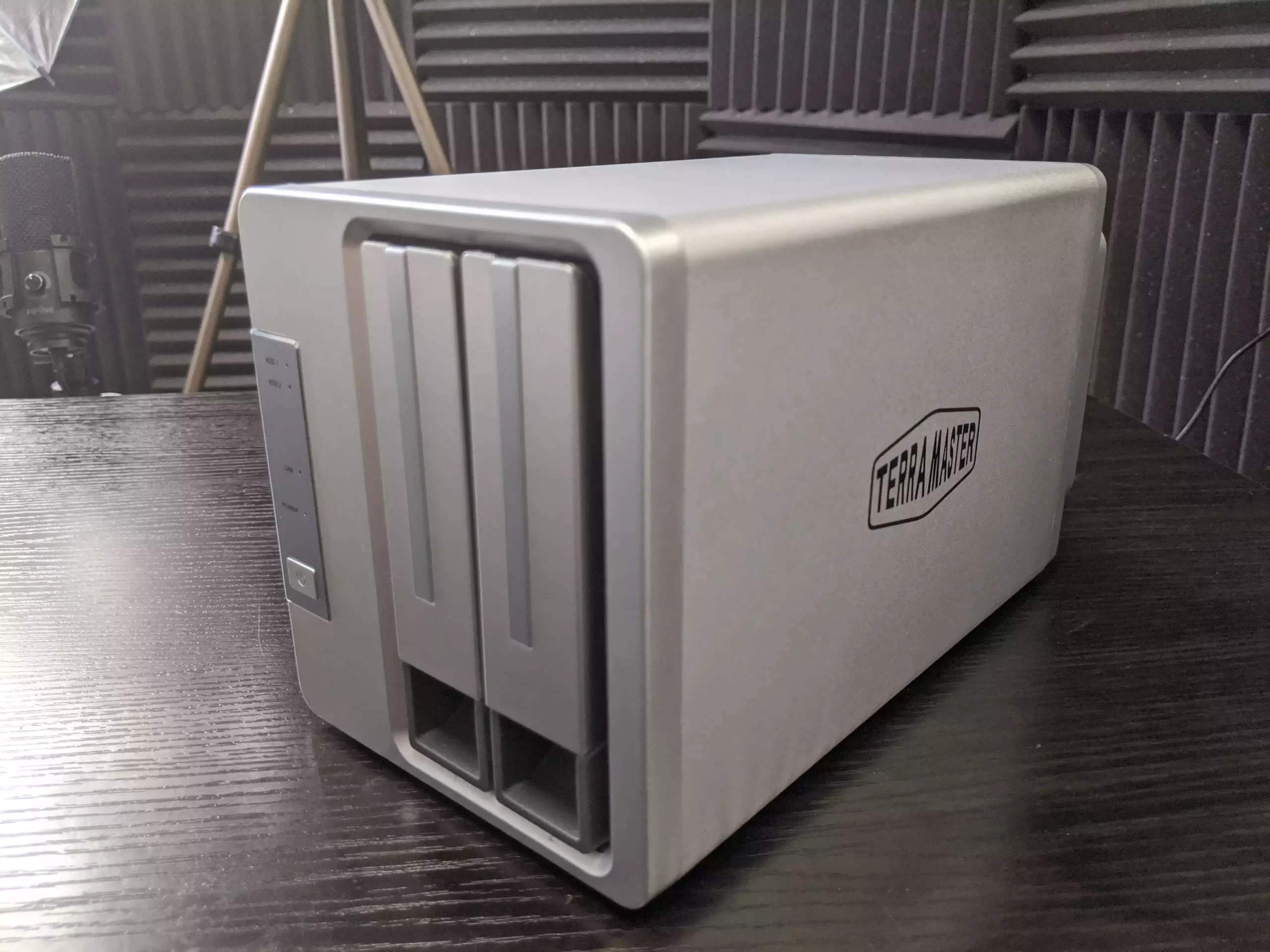 0-44TB, 2-Bays, 2x Gen 3 x1 M.2 NVMe 2280, Intel N5105 Celeron CPU Quad-Core Integrated Gfx CPU, 4-16GB Memory, 2x 2.5Gbe Port, USB 3.2 Gen 2 10G, 3yr Warranty
Current Price/Availability on Amazon – $389
Hardware Review – LINK
YouTube Video Review (4-Bay Review, but F2-423 Coming Very Soon) – Watch
What I said in my review May'22:
Terramaster still continues to be the most affordable fully-featured provider of the whole NAS market and although a number of their solutions have always felt a little rough around the edges, you always got the impression that you were getting a good deal for the hardware that was available from QNAP and Synology. Now in 2022/2023, the same continues to be true but in the F2-423 NAS' case, you are actually getting some pretty top tier (for the Home/Prosumer) market at a price tag that is really tough to argue with. Terramaster has clearly been watching their bigger competitors and cherry-picked the features that people have been asking for (2.5GbE, USB 3.2 Gen 2, M.2 NVMe SSD bays, etc) for this new generation.
This slideshow requires JavaScript.
In terms of software, things are a little less convincing and although TOS 5 still continues to evolve into something genuinely fully featured and impressive, TOS 4 that the F2-423 includes at launch is usable (if unexciting) platform that provides the base level services that a new NAS user would want, but lacks killer apps that their competitors are offering right now (File Streaming, AI photo recognition, Surveillance, etc). Most of these ARE included in TOS5, but until it arrives much later in 2022 in a full release, the F2-423 feels like a powerful NAS that doesn't have the software to show off its strengths yet. If you are reading this later in 2022 or 2023, this might well be irrelevant though, as the brand rolls out their bit firmware update to ALL Terramster NAS devices. Overall, I definitely CAN recommend the F2-423 NAS for its hardware, for Plex Media server or as an affordable multi-tier backup solution, but if you are looking for a NAS for more tailored data access or in a much more fully-featured package.
---
Need More Help Choosing the right NAS?
Choosing the right data storage solution for your needs can be very intimidating and it's never too late to ask for help. With options ranging from NAS to DAS, Thunderbolt to SAS and connecting everything up so you can access all your lovely data at the touch of a button can be a lot simpler than you think. If you want some tips, guidance or help with everything from compatibility to suitability of a solution for you, why not drop me a message below and I will get back to you as soon as possible with what you should go for, its suitability and the best place to get it. This service is designed without profit in mind and in order to help you with your data storage needs, so I will try to answer your questions as soon as possible. Just enter in a few details of your setup, storage requirements and (in the case of buying a new solution) your budget – then me and Eddie the Web guy can help you with your question. This is a completely free service, is NOT provided with profit in mind and is manned by two humans (no bots, no automated replies, etc). Assistance might take an extra day or two (the service gets a lot of visitors) but we do try to answer every message. If you want to support this service, you can find out how to donate HERE. Otherwise, you can still just message us for free advice anyway!
📧 LET ME KNOW ABOUT NEW POSTS 🔔
Join 1,468 other subscribers
Get an alert every time something gets added to this specific article!
This description contains links to Amazon. These links will take you to some of the products mentioned in today's content. As an Amazon Associate, I earn from qualifying purchases. Visit the NASCompares Deal Finder to find the best place to buy this device in your region, based on Service, Support and Reputation - Just Search for your NAS Drive in the Box Below
Need Advice on Data Storage from an Expert?
We want to keep the free advice on NASCompares FREE for as long as we can. Since this service started back in Jan '18, We have helped hundreds of users every month solve their storage woes, but we can only continue to do this with your support. So please do choose to buy at Amazon US and Amazon UK on the articles when buying to provide advert revenue support or to donate/support the site below.

Finally, for free advice about your setup, j
ust leave a message in the comments below here at NASCompares.com and we will get back to you.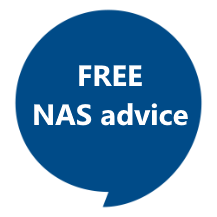 Need Help?
Where possible (and where appropriate) please provide as much information about your requirements, as then I can arrange the best answer and solution to your needs. Do not worry about your e-mail address being required, it will NOT be used in a mailing list and will NOT be used in any way other than to respond to your enquiry.
Support What We Do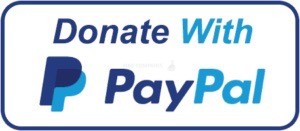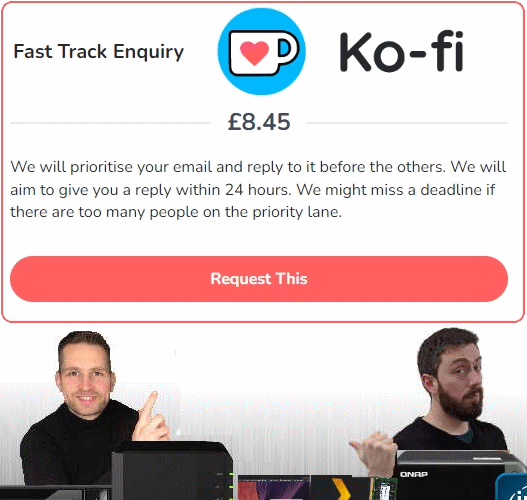 Terms and Conditions
Alternatively, why not ask me on the
ASK NASCompares forum
, by clicking the button below. This is a community hub that serves as a place that I can answer your question, chew the fat, share new release information and even get corrections posted. I will always get around to answering ALL queries, but as a one-man operation, I cannot promise speed! So by sharing your query in the
ASK NASCompares
section below, you can get a better range of solutions and suggestions, alongside my own.