Update to the ZimaCube NAS Drive – User Questions Answered
UPDATE – We received a Zimacube NAS Prototype unit for evaluation in Nov 2023. You can read the FULL Zimacube NAS teardown and prototype review HERE, or you can watch it HERE on YouTube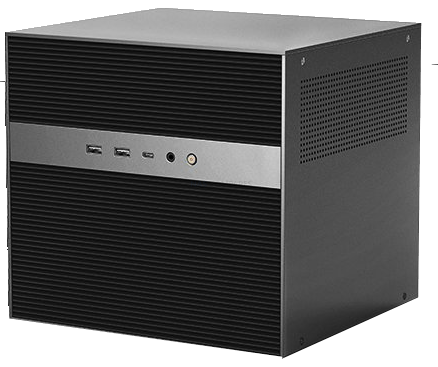 Earlier this month, we discussed a rather impressive NAS from the familiar brand Ice Whale (the company behind the Zimaboard and Zimablade) called the ZimaCube, a 6-Bay desktop NAS, with 2-4 M.2 NVMes, 2.5GbE, PCIe upgradability, Thunderbolt 4 connectivity and arriving with it's own NAS operating system called Casa OS. Normally we would not get so intrigued by NAS devices that enter Kickstarter as crowdfunded NAS have been a 'thing' for more than a decade (read our History of Kickstarter NAS here or watch the video HERE), but the ZimaCube has several things in it's favour that many of the crowdfunded server devices discussed here on the channel lack. The company already has one completed campaign under it's belt and a 2nd that is nearly completion with numerous review units already praised highly online, which instills a decent amount of confidence. Equally, they have been very frank and quick to answer users questions (something that always tends to be a downfall of many other crowdfunded tech projects eventually). When my initial news video on the Zimacube went live a little under 2 weeks ago, users were quick to ask vital questions about the hardware, the software, gaps in the specs and ultimately asked a lot of 'Q's that needed A's! So, I took those questions and put them forward to IceWhale, and below is the answers to those questions.
The Zimacube NAS Kickstarter Project is now LIVE and you can find out about it HERE
Note – This article serves as a straight Question/Answer format to present these questions in full. If you head over to YouTube and watch the video version of the ZimaCube Q&A, I dissect these replies in much greater detail, highlighting both positives AND negatives in what these can/do mean, so watch that if you want much more information on these answers!
Are there any indications of Pricing for the Kickstarter campaign (even early approx numbers)?
IceWhale: The introductory price for the basic version will be around $500, while the professional version will be around $1000.
Are there any plans or considerations for ECC memory? As a day 1 inclusion or additional purchase
(eg as accessories/bundles were provided on the Zimablade crowdsupply campaign)?
IceWhale: Your consideration is noted. We are currently in the process of finalizing the arrangements for KS add-ons and bundles internally.

Are there any particular essential accessories that you would highly recommend? We can discuss and consider them together.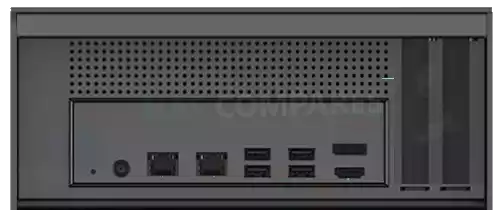 Will / ls the Thunderbolt 4 Support on the Octa/Pro version only for use with TB storage drives and supported peripherals?
or are there plans to accommodate point-to-point Thunderbolt connectivity between a client and the Zimacube
(i.e IP-over-Thunderbolt etc)?
IceWhale: The ZimaCube client will indeed support seamless network switching upon Thunderbolt connection, providing a streamlined connectivity solution.
Now we know that the 2x/4xM.2 are on a tray-mounted PCB, in the Zimacube Octa/Pro, what are the lane speeds/gen of those 4x M.2 NVMe Slots?
IceWhale: PCIe 4.0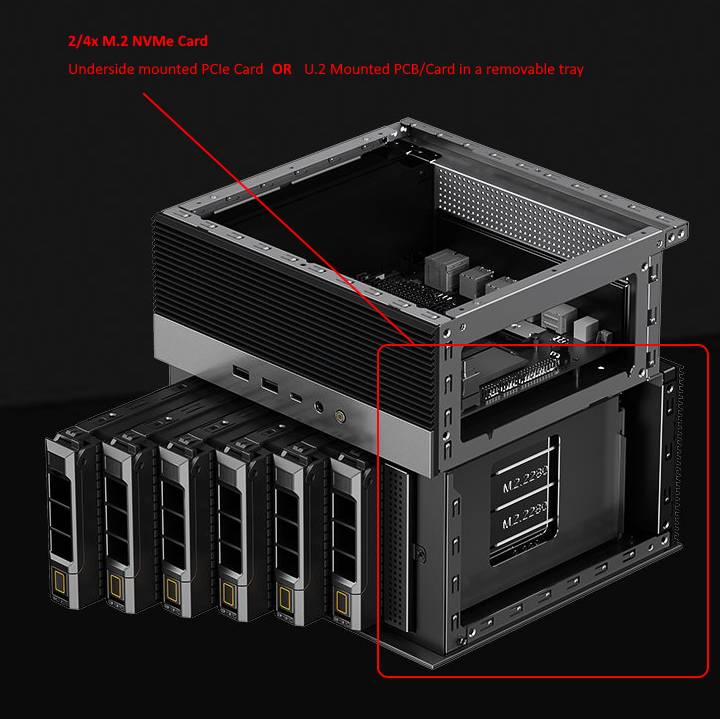 Will the use of 3rd party OS' (TrueNAS, UnRAID, etc) be supported?
IceWhale: We have successfully conducted tests to ensure the smooth installation and operation of TRUE NAS.

As for Unraid, it is still undergoing testing to ensure its compatibility and performance.
Can you elaborate/explain more about the cooling systems in the Zimacube? There appear to be two rear fans, but are there any further active cooling systems in place?
(eg the i5 Pro version CPU FAN/HS) And how noisy will those fans be?
IceWhale:

We place great emphasis on the cooling module, and from a thermal performance perspective, the overall space and CPU cooling are deemed more than sufficient.

Our development team will now shift their focus towards noise control and airflow optimization.

For further details, you can stay updated through official updates from our Ks platform and third-party reviews shared by prominent influencers.
Was the absence of 10GbE as standard a limitation of the boards being used, restrictions on the architecture/lanes available, or simply a matter of cost/pricing?
IceWhale:

The 10GbE (10 Gigabit Ethernet) technology has gained significant traction among the community and early adopters.

We are actively working on developing corresponding product solutions to meet this demand.

You will soon witness its integration into our product lineup.

As a team rooted in the community, Zima is committed to actively addressing and responding to the feedback we receive from our users.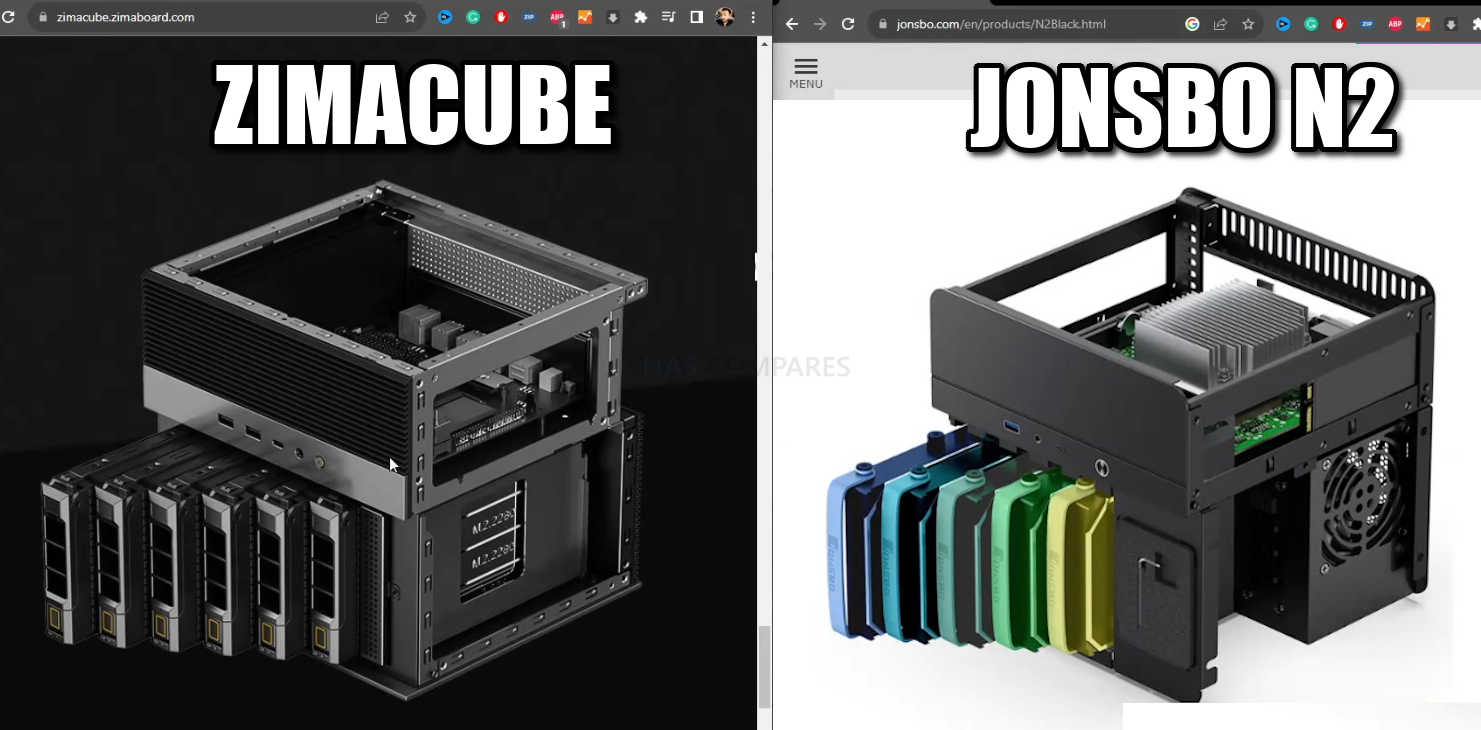 Is the case a completely unique 'in-house' design and creation,
or are you partnering/working with a 3rd party such as Jonsbo to create the Zimacube case?
IceWhale:

The casing is an in-house design. Do you have any further ideas or concerns regarding this aspect?
What made you opt for an external PSU, rather than a typical SFX/Flex PSU?
IceWhale:

We have taken various factors into careful consideration, including the noise level of the power supply, heat dissipation capabilities, overall weight, and power requirements.

Every aspect has been meticulously evaluated in our design process.

The goal was to create a harmonious balance between these elements ensuring optimal performance.
What is the maximum PCle Card Height/Depth/Width supported on the PCle ×16 slot?
IceWhale:

The casing adheres to the standard dimensions of a half-height graphics card, measuring 169.5 x 68.9mm.
When Will the ZimaCube launch on Kickstarter?
IceWhale: We are targeting early-mid November. You can register your interest HERE

---
📧 SUBSCRIBE TO OUR NEWSLETTER 🔔

🔒 Join Inner Circle


Get an alert every time something gets added to this specific article!



This description contains links to Amazon. These links will take you to some of the products mentioned in today's content. As an Amazon Associate, I earn from qualifying purchases. Visit the NASCompares Deal Finder to find the best place to buy this device in your region, based on Service, Support and Reputation - Just Search for your NAS Drive in the Box Below
Need Advice on Data Storage from an Expert?
Finally, for free advice about your setup, just leave a message in the comments below here at NASCompares.com and we will get back to you.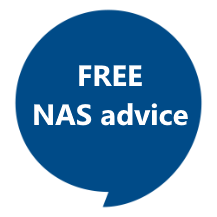 Need Help? Where possible (and where appropriate) please provide as much information about your requirements, as then I can arrange the best answer and solution to your needs. Do not worry about your e-mail address being required, it will NOT be used in a mailing list and will NOT be used in any way other than to respond to your enquiry.
TRY CHAT
Terms and Conditions
If you like this service, please consider supporting us. We use affiliate links on the blog allowing NAScompares information and advice service to be free of charge to you.Anything you purchase on the day you click on our links will generate a small commission which isused to run the website. Here is a link for
Amazon
and
B&H
.You can also get me a ☕
Ko-fi
or old school
Paypal
. Thanks!To find out more about how to support this advice service check
HERE
If you need to fix or configure a NAS, check
Fiver
Have you thought about helping others with your knowledge?
Find Instructions Here

ASK NASCompares forum, by clicking the button below. This is a community hub that serves as a place that I can answer your question, chew the fat, share new release information and even get corrections posted. I will always get around to answering ALL queries, but as a one-man operation, I cannot promise speed! So by sharing your query in the ASK NASCompares section below, you can get a better range of solutions and suggestions, alongside my own.