NAS Drives Vs External DAS Drive – Which Should You Use?
How much data have you generated over the last few years? Whether in your personal life or professional life, you have almost certainly generated hundreds of Gigabytes of data in one form or another, some of it essential and some of it pointless. Having an efficient, safe and reliable means of storing your data, as well as maintaining an appropriate backup strategy, is incredibly important. Most people will admit to having collections of USB keys dotted around their home or office over the years, but for the more long term storage and more integral data storage, many users favour the use of Cloud Storage, network-attached storage (NAS) and/or the use of larger external drives (DAS). Today I want to focus on the differences between using a NAS and an external storage drive, what are the advantages and disadvantages of each and ultimately which one is best for you and your data.
What is an External Drive (DAS)?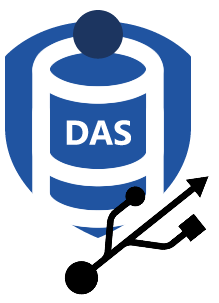 External hard drives come in many forms, big and small, and although easily the oldest storage method of the two, DAS (Direct Attached Storage) is still by far the easiest and most affordable option. An external drive is one or more media drives (HDD, SSD, M.2, etc) that are contained in an external enclosure. Is connected to your PC, Mac or other OS directly via a single cable such as USB or thunderbolt. The majority of external hard drives that use DAS are quite low in software ability, can only be accessed by a single user at a time I'm and for the most part, cannot have their internal storage increased overtime (i.e an expansion). An external drive that uses DAS can also take advantage of RAID (redundant array of independent disks) in order to provide larger total storage capacity, as well as improved access speeds and even allow safety nets for if one or more of your drives fails. External drives are simple, affordable, quite portable (in smaller examples) and can be powered by the connected computer.
What is a Network Attached Storage Drive (NAS)?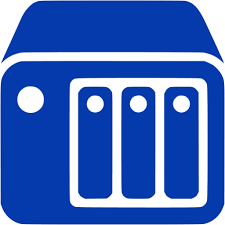 A network-attached storage device, or NAS, is similar to an external drive in a number of ways. It is an external enclosure that is used to store large amounts of data, takes advantage of performance and failover benefits with RAID and can be used for live access and backups. However, unlike a simple USB external drive or RAID equipped DAS system, a NAS allows remote access without being directly point-to-point connected with the storage system. That means that the data on a NAS can be accessed virtually anywhere in the world, as well as providing numerous security and credential methods to ensure that access is easy yet safe. Another big benefit of NAS is that it can be accessed by multiple users at once, in the hundreds or thousands of simultaneous users depending on the NAS you buy. Often compared with cloud storage services such as Dropbox and Google Drive, a NAS is a centralised network storage alternative that does not require a monthly subscription, is not shared by unauthorised users and is completely controlled and configured by you.
NAS Drives Vs External DAS Drives – Price and Value
Easily one of the earliest stumbling blocks for those looking at improving and upgraded storage for backups and day-to-day access, the price tag of NAS and external drive DAS systems is surprisingly vast. Though this needs to be examined as two separate things – PRICE and VALUE. The arguably more simplistic and more diverse range of external drives in DAS enclosures results in a wider range of budget options, as well as a smaller overall cost when compared with like-for-like NAS systems of similar terabyte storage and scale. External drives can retail 4 pennies per gigabyte less than a NAS and such differences scale further as capacity options rise. Therefore the PRICE of DAS storage is much more palatable for home/single users.
However, in terms of VALUE, the NAS is the better option of the 2. This is because of the features and functionality available in a NAS, with dedicated backup tools, integrated software, a manageable GUI over apps and the web browser and a tremendous fluidity and customisation in its deployment, the NAS just gives you more for your money compared with external DAS drives. Additionally, the NAS can still be interfaced and accessed using your local file system/file manager thanks to support in the majority of OS' of Mapped Network drives, Live Sync software and iSCSI – You just have to remember that all of these extras still bump up the price and a potential steep.
NAS Drives Vs External DAS Drives

– Speed
Understanding the speed difference between direct-attached storage (DAS) systems and NAS systems is a lot more complex than it seems. At a casual glance, the faster of the two is clearly direct-attached storage, thanks to connections like USB and thunderbolt allowing tremendous direct performance benchmarks in the hundreds/thousands of Megabytes per second (MB/s). Whereas NAS systems will typically be connected via gigabit network ethernet and in their lowest states, will only provide the performance of around 100 and 109 Megabytes per second. The keyword there though is the lowest state. As there are numerous factors that affect the total potential performance of a DAS or NAS system.
The first big factor is the number of storage media bays that the enclosure has. With larger enclosures that support multiple drives whilst utilising RAID configurations, both systems can provide quite an impressive internal performance benchmark. This internal performance will likewise increase for both NAS and DAS if you move away from hard drives and into solid-state drives. Internally, both systems will provide a similar level of performance. however, it is that external performance and the interface used by either the DAS or NAS system that largely dictates the overall speed enjoyed by the end-user.
I mentioned earlier that DAS takes advantage of numerous connections with two of the most popular in 2021 being USB and Thunderbolt. However only in the last few years have both home and business users being enjoying a larger array of external connection options that NAS offers. Although a single standard ethernet connection on a NAS, s previously mentioned, will only offer just over 100 Megabytes per second, this can be doubled or quadrupled via the use of link aggregation available on numerous affordable NAS system. The network interfaces themselves can be upgraded from 1Gbe LAN/Ethernet to 2.5Gbe, 10Ge and greater via remarkably affordable upgrade cards and adaptors, meaning a NAS can then perform thousands of Megabytes per second, that can be shared by multiple users at once. Finally there is more modern NAS system releases that take advantage of 25Gbe, 40Gbe, 100Gbe and even Thunderbolt3 for your NAS. You may need to upgrade the default connections on your client devices or switch, but ultimately the result is that NAS is able to provide performance rivalling and exceeding that of DAS. It just costs a wee bit more sadly.
NAS Drives Vs External DAS Drives

– Complexity and Difficulty
There is no question that direct-attached storage (DAS) is infinitely easier to use than that of network-attached storage (NAS). The almost entirely plug-and-play nature of USB drives and even RAID equipped enclosures when connected directly with a PC or Mac system is painfully simple and has largely been this way for over 20-years commercially (especially with systems that feature RAID controllers internally – AKA 'SoC RAID or Hardware RAID). Network-attached storage on the other hand does require a pinch more I.T knowledge at the initial set up stages. That said, setting up a NAS for use in the home or business is considerably easier than it has ever been, often on a similar level to DAS boxes that require the connected system to create/support the RAID (known as JBOD DAS enclosures), but it will never be as straightforward as a DAS.
If You Are Still Unsure about RAID – Use the Guide Below more to learn more (or watch my 4 min video HERE):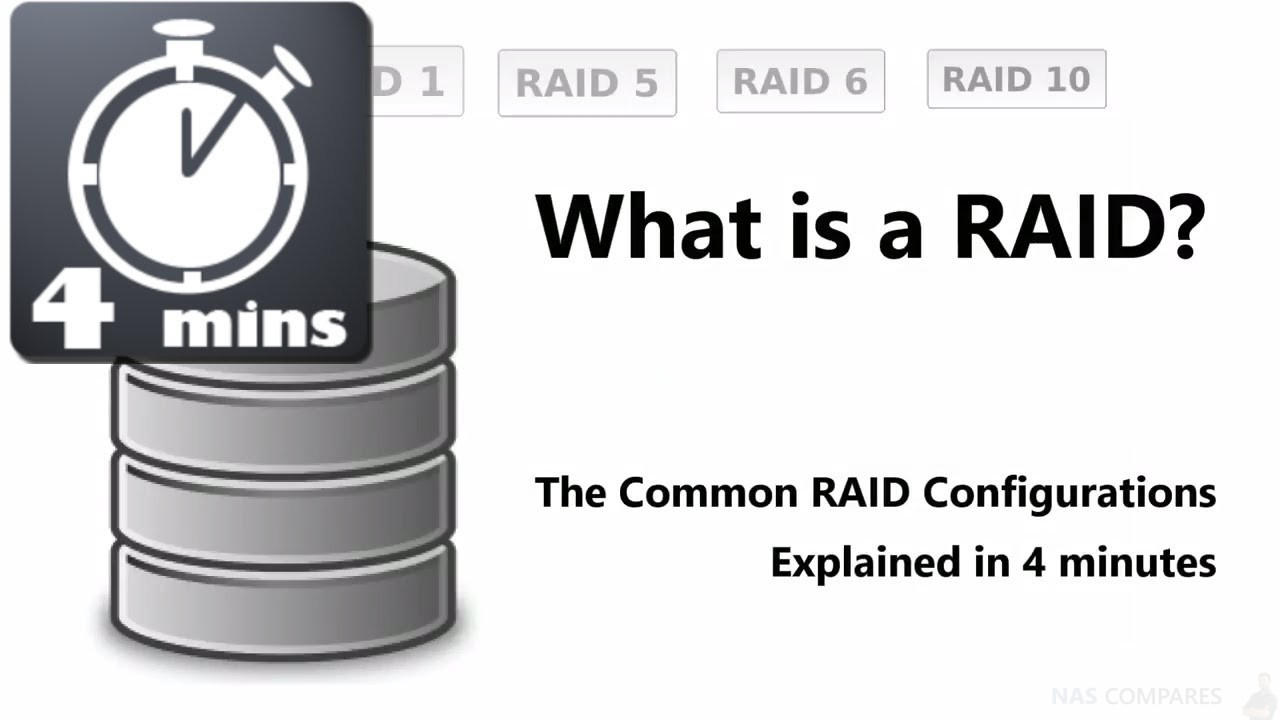 That said, when it comes to creating a backup strategy that is semi or completely automated, as well as sharing larger files with remote users easily, a DAS solution requires several additional pieces of third-party software or the inclusion of third-party cloud platforms integrated into the software environment (unless you want to post the drive to a colleague). You cannot simply attach a file to your email (10-25MB limit) and although cloud based software service platforms like GSuite and Office365 try to meld storage and sharing with less complexity (i.e instead of sharing the file, you share the link to the file on the cloud storage), it does this with an unavoidable degree of set up and subscription fees too. Whereas a NAS, when it has been initially set up, allows you to share files safely, securely and easily within two clicks. You can even create multiple shared folders that appear on your connected devices but are visible and accessible remotely, giving NAS based storage the appearance of local DAS devices. 
If you are interested in learning more about how how to make a NAS drive have the appearance to Windows File Manager and Mac OS Finder of a locally connected drive, there are some guides below
How To Map Network Drive Accessible Over Internet – https://nascompares.com/how-to-map-network-drive-accessible-over-internet
NAS Drives Vs External DAS Drives

 – Home or Business
Although NAS and DAS have their own advantages and disadvantages, whether you are a home or business user also makes a big difference too. Some creative professionals who work independently or simply require fast and easy access to their data for editing will likely prefer direct-attached storage, particularly thunderbolt for 4K video editing and high-risk photography work. Likewise, users with large but frequently accessed collections of data that does not need to be updated or retrieved remotely will see little benefit in a network-attached storage system. Finally, users who just need up to 1-2TB of data for one person access will find direct-attached storage infinitely more useful than NAS.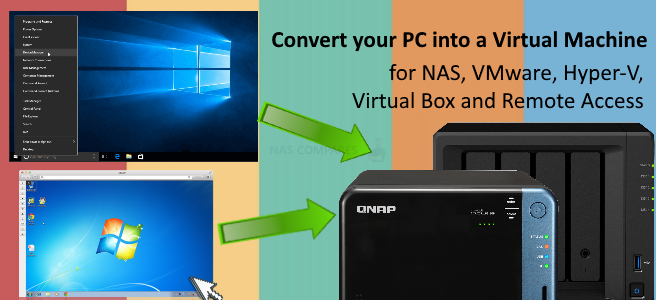 That said, pretty much everyone else will be able to make more use of NAS and to a greater level of volume than simple DAS. If your home or business environment contains multiple client hardware devices ranging from phones, tablets, laptops to desktop Windows PCs and Macs, the ability to create a multi-tier backup and sharing solution in a NAS cannot be understated. Additionally, home users that want to create their own personally owned version of Netflix and Disney Plus, will find streaming to local and remote client players an absolute joy compared with having to constantly move around the same dumb external drive full of movies. Add to that the software, GUI and numerous applications that allow your devices to enjoy media remotely in a tailored fashion from the NAS (DLNA, Plex Media Server, UPNP, etc), plus those ranging from surveillance, office tools, virtual machine files and more, it will be clear that the flexibility of a NAS to prosumers and businesses is first class. Just make sure that you know that will actually use all these features before spending your money. Treat a NAS as an investment that needs to grow its usefulness and a DAS as a singular fast storage purchase that has a day 1 glass ceiling.
If you are looking to buy the right NAS – Use my guide below: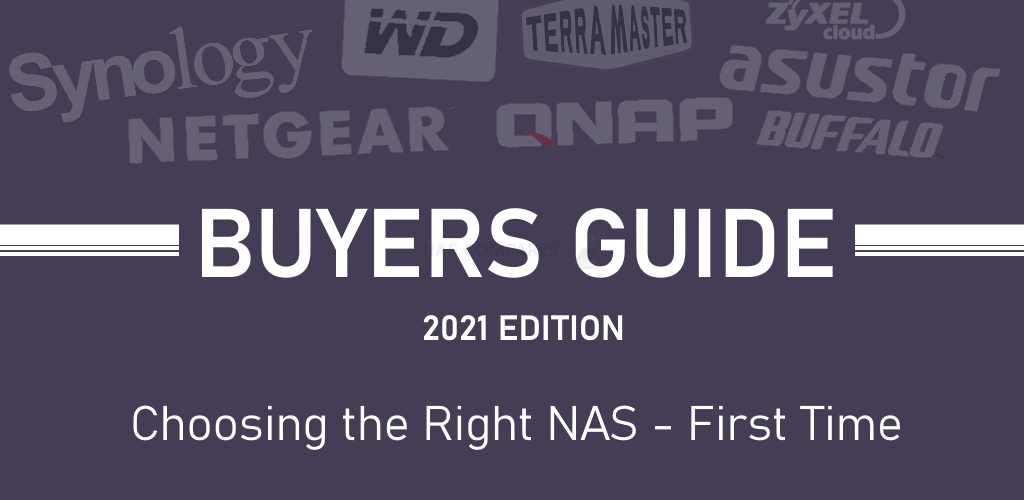 Thanks for reading. Do you still need help? Use the NASCompares Free Advice section here – https://nascompares.com/contact-us. It is my free, unbias community support system that allows you to ask me questions about your ideal setup. It is NOT a sales platform, NOT a way to push hardware you don't need and, although it is just manned by me and might take a day or two for me to reply, I will help you any way I can.
📧 LET ME KNOW ABOUT NEW POSTS 🔔
Join 1,570 other subscribers
Get an alert every time something gets added to this specific article!
This description contains links to Amazon. These links will take you to some of the products mentioned in today's content. As an Amazon Associate, I earn from qualifying purchases. Visit the NASCompares Deal Finder to find the best place to buy this device in your region, based on Service, Support and Reputation - Just Search for your NAS Drive in the Box Below
Need Advice on Data Storage from an Expert?
We want to keep the free advice on NASCompares FREE for as long as we can. Since this service started back in Jan '18, We have helped hundreds of users every month solve their storage woes, but we can only continue to do this with your support. So please do choose to buy at Amazon US and Amazon UK on the articles when buying to provide advert revenue support or to donate/support the site below.

Finally, for free advice about your setup, j
ust leave a message in the comments below here at NASCompares.com and we will get back to you.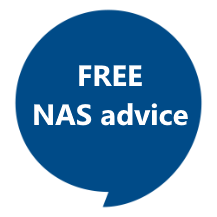 Need Help?
Where possible (and where appropriate) please provide as much information about your requirements, as then I can arrange the best answer and solution to your needs. Do not worry about your e-mail address being required, it will NOT be used in a mailing list and will NOT be used in any way other than to respond to your enquiry.
Support What We Do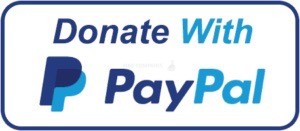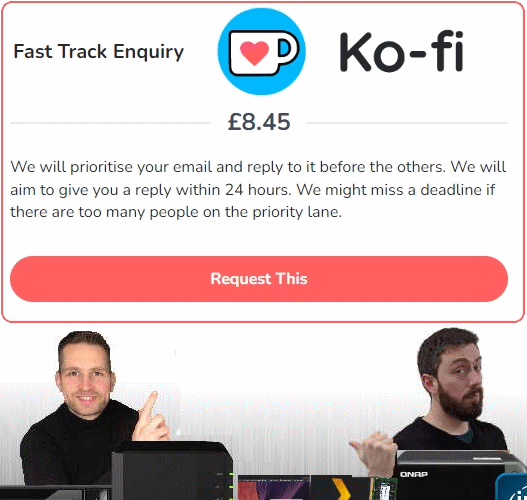 Terms and Conditions
Alternatively, why not ask me on the
ASK NASCompares forum
, by clicking the button below. This is a community hub that serves as a place that I can answer your question, chew the fat, share new release information and even get corrections posted. I will always get around to answering ALL queries, but as a one-man operation, I cannot promise speed! So by sharing your query in the
ASK NASCompares
section below, you can get a better range of solutions and suggestions, alongside my own.
This description contains links to Amazon. These links will take you to some of the products mentioned in today's video. As an Amazon Associate, I earn from qualifying purchases